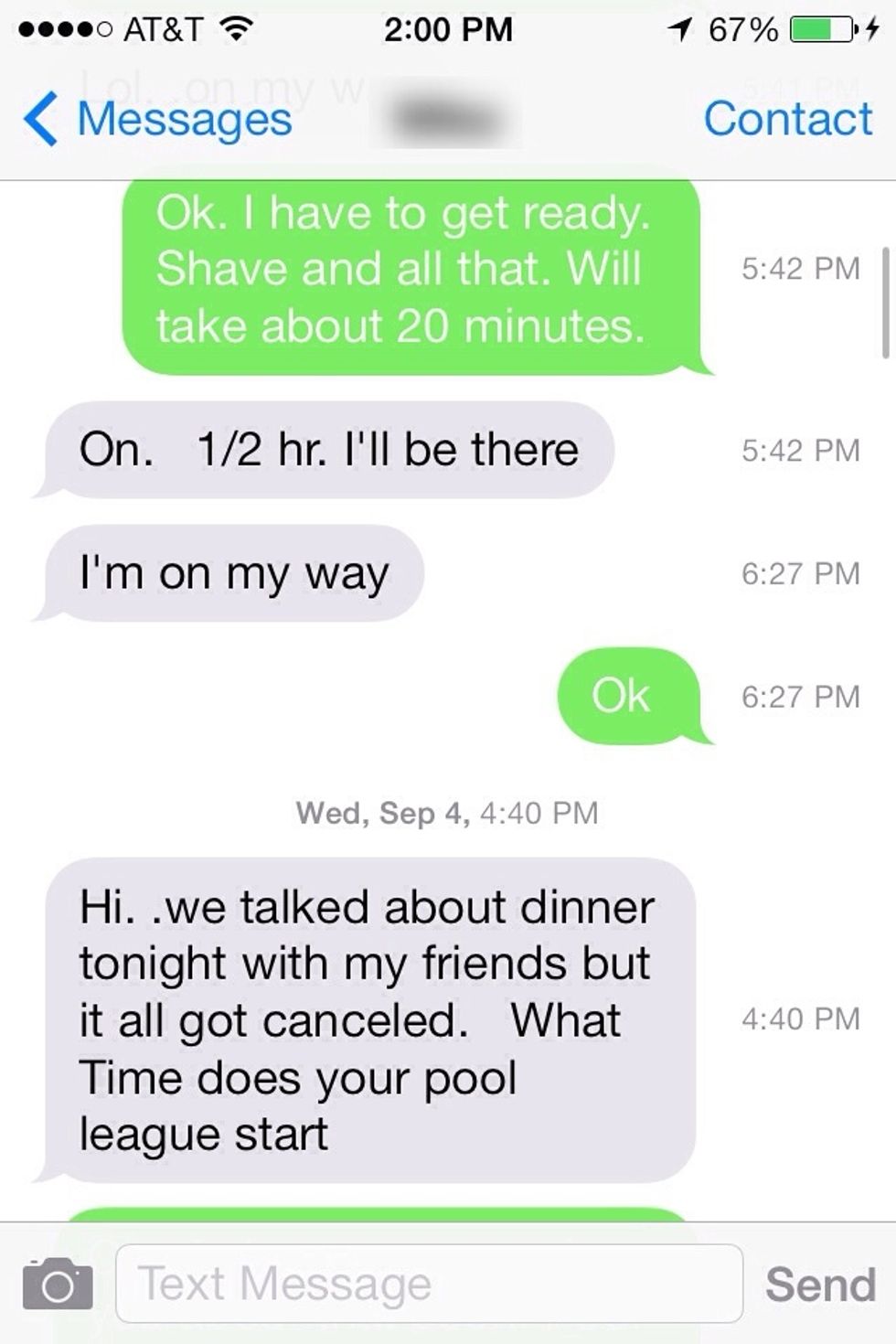 In previous iOS versions you could delete messages by left swiping. But in iOS7 a left swipe pulls out the time stamp. So here's how you can delete them in ios7.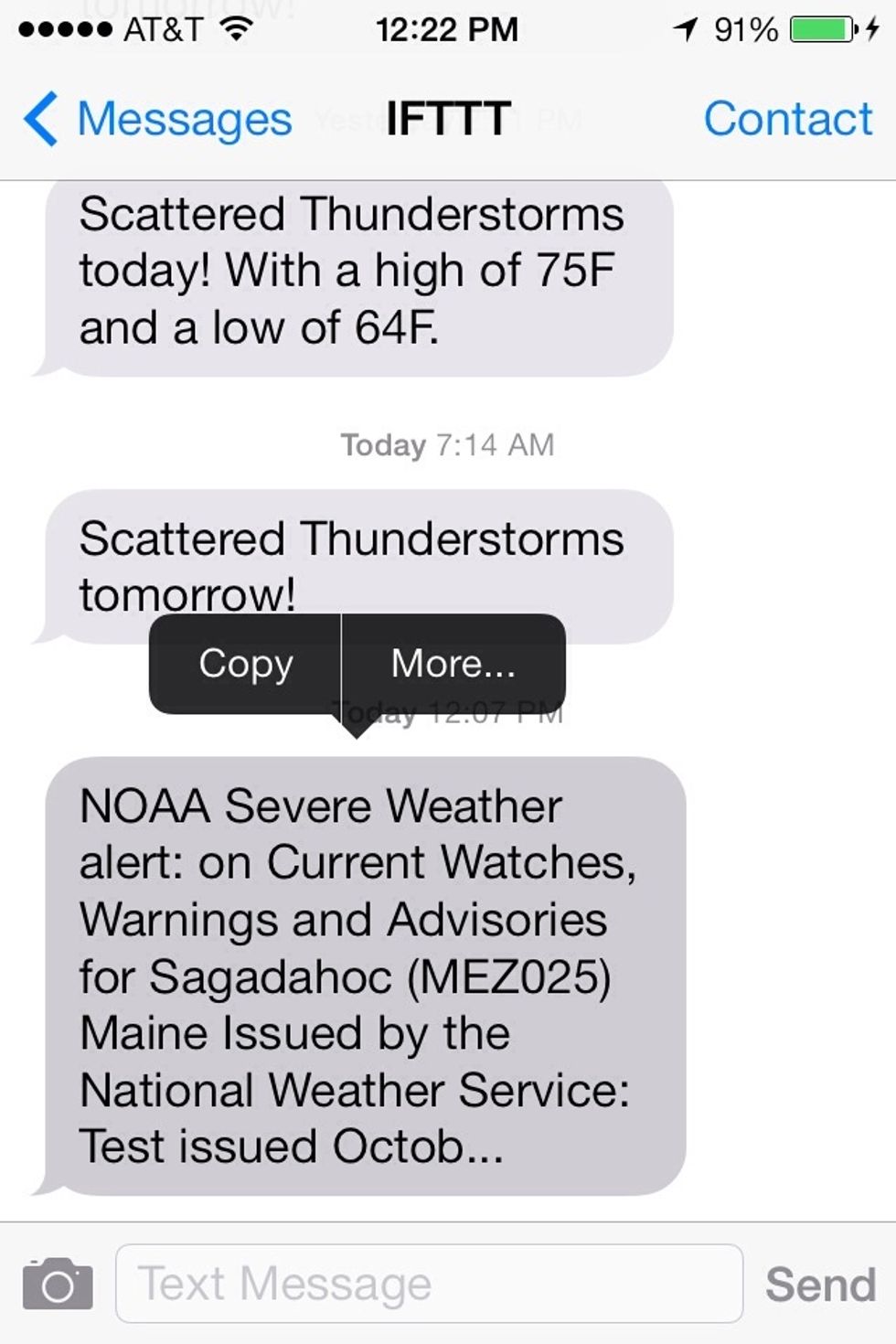 Hold your finger down on the message you want to delete for about two seconds. Just like you'd do to copy a message. But now you'll also see the "More..." option. Tap "More...".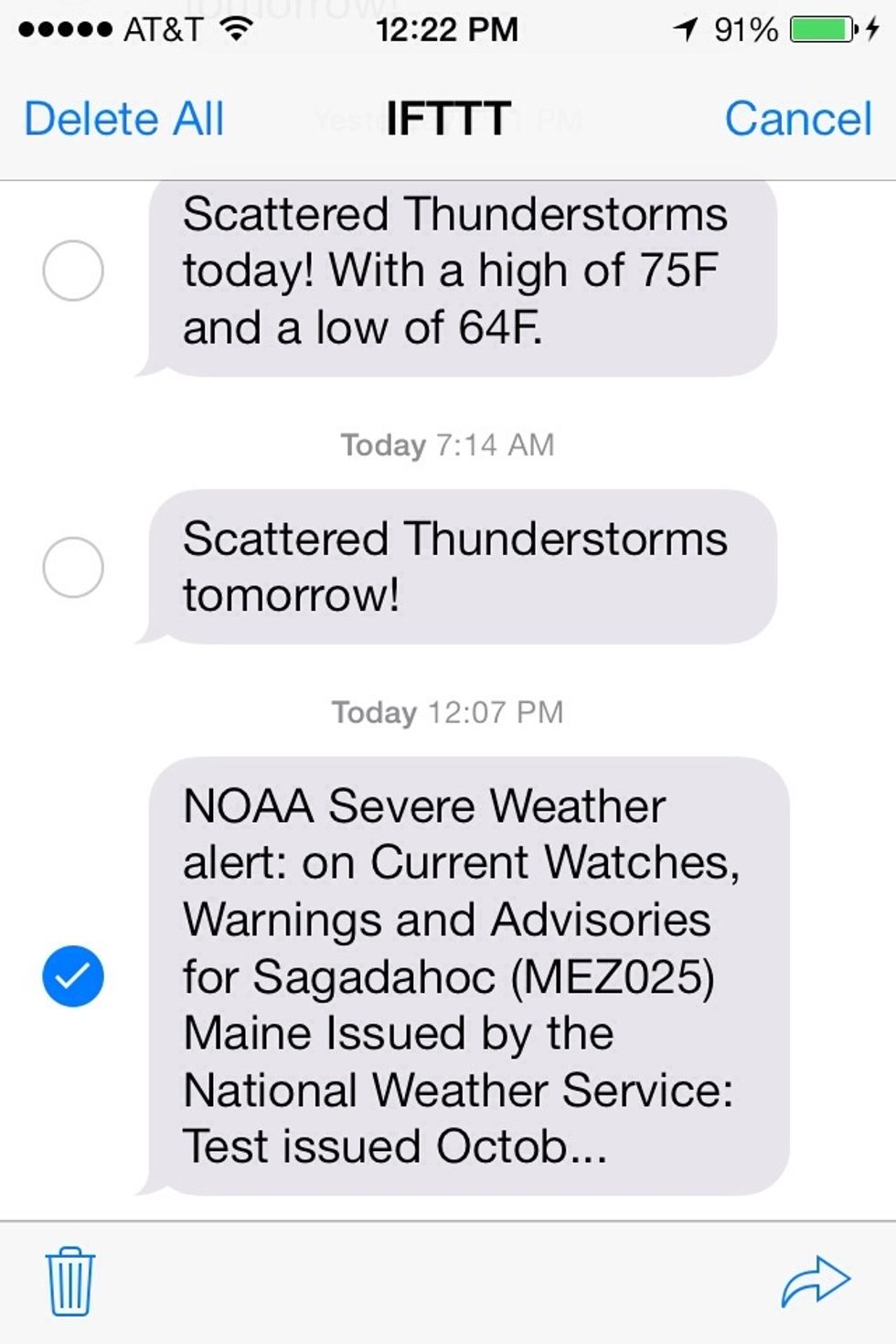 The message you held your finger down on will be selected.
You can select as many message as you want to delete. Then tap the trash can at the bottom to delete the selected messages. Or forward them by tapping the arrow in the bottom right.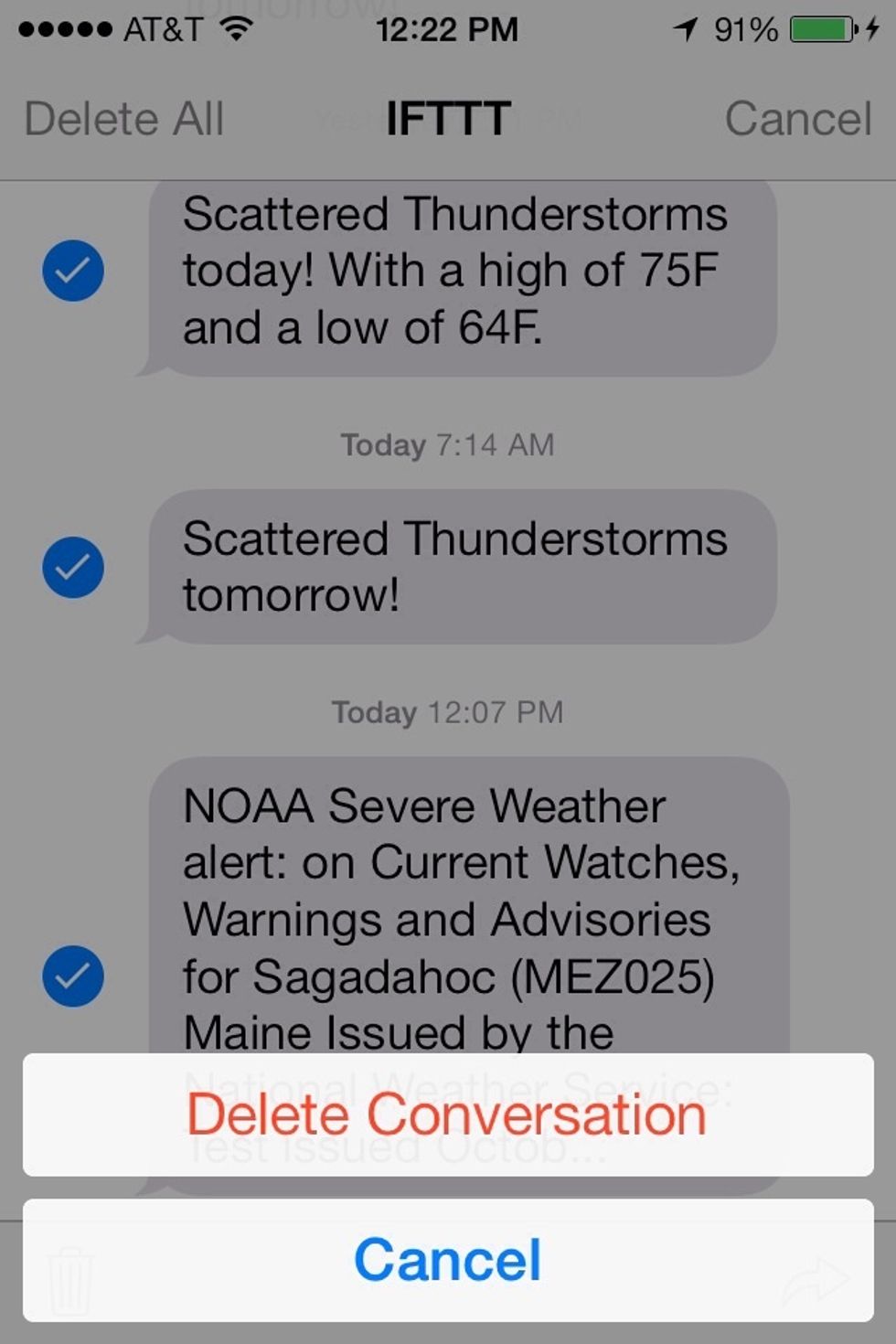 You can also delete every message in a conversation by tapping the "Delete All" link in the top left corner. Then tap the confirmation link that pops up to delete them all.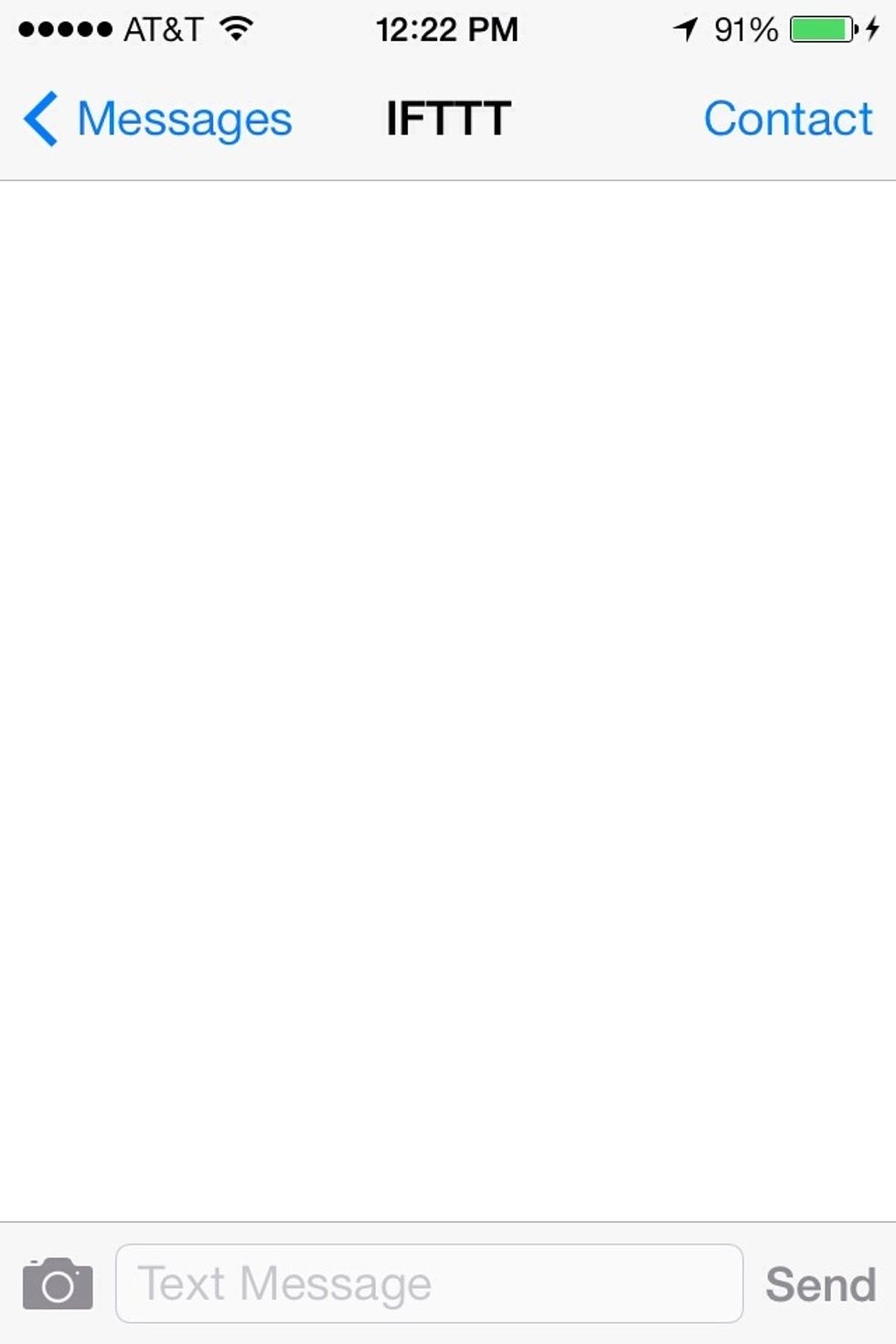 Then every message in the conversation will be deleted.
The creator of this guide has not included tools
Ron Jaxon
I'm a semi professional magician. Graphic designer. I've been deaf almost 20 years but i can hear now thanks to the cochlear implant I got almost 2 years ago.