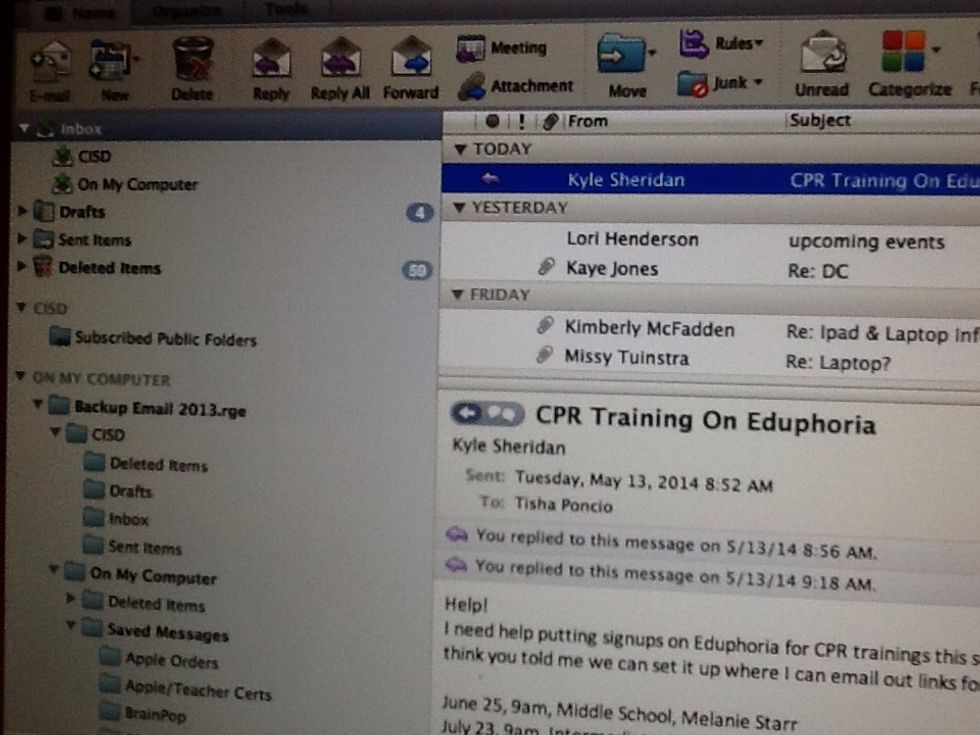 Open Outlook. * Note: Outlook is NOT a storage option. Too many emails left on the server prevents you from using email for communication.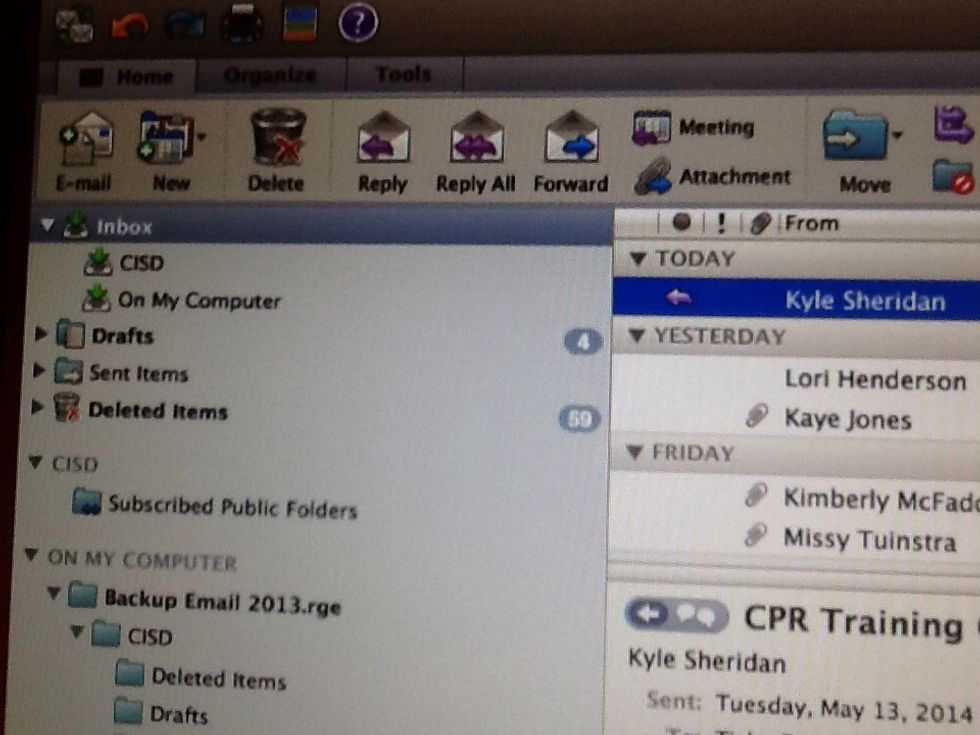 Click on INBOX. DO, DELETE, DEFER or DELEGATE your email from Inbox and clean out to a considerable and manageable number.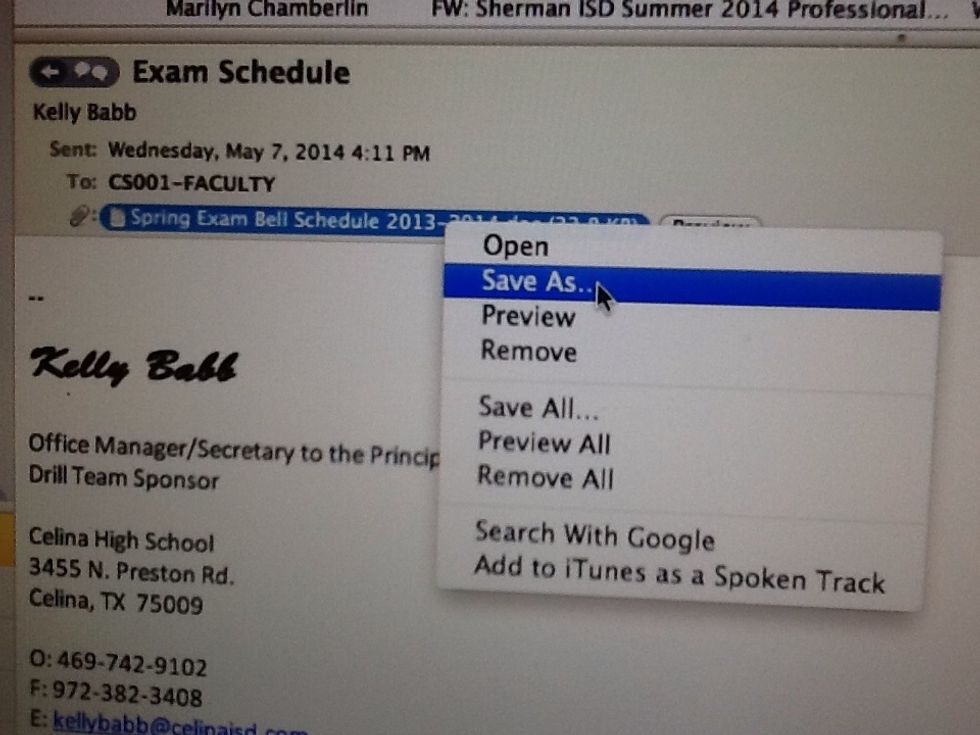 TIP: If an email has an attachment you need to keep, SAVE AS and keep on your computer so the email can be deleted.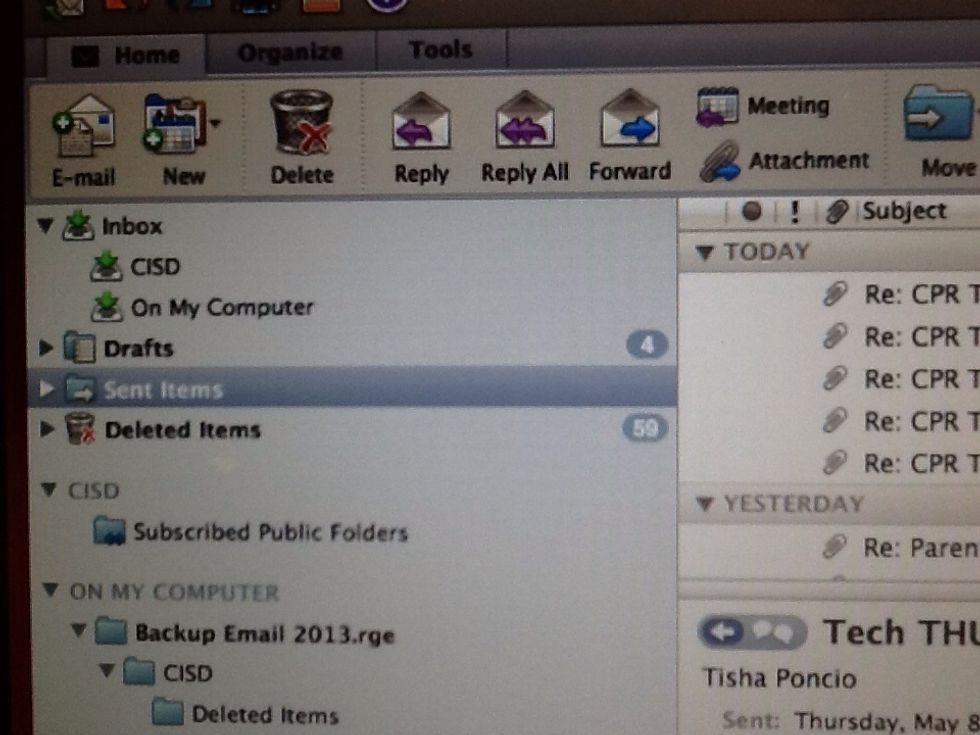 Delete sent emails. A good rule of thumb is to keep 6 months worth and then purge them.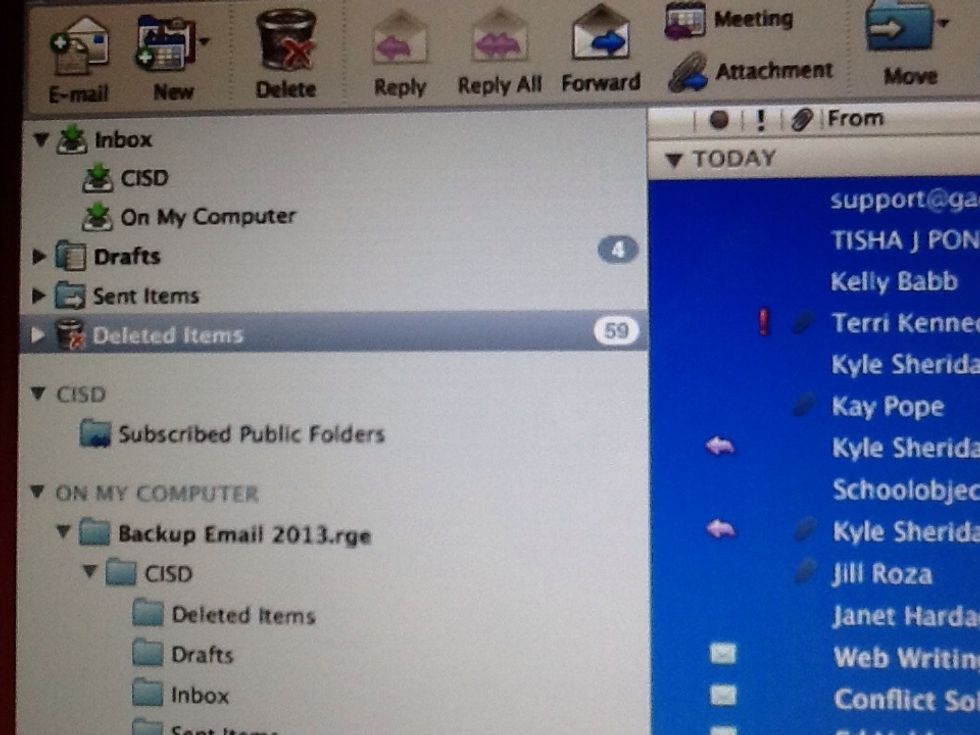 Delete ALL deleted emails from your "DELETED ITEMS" folder. (Select all = command + A)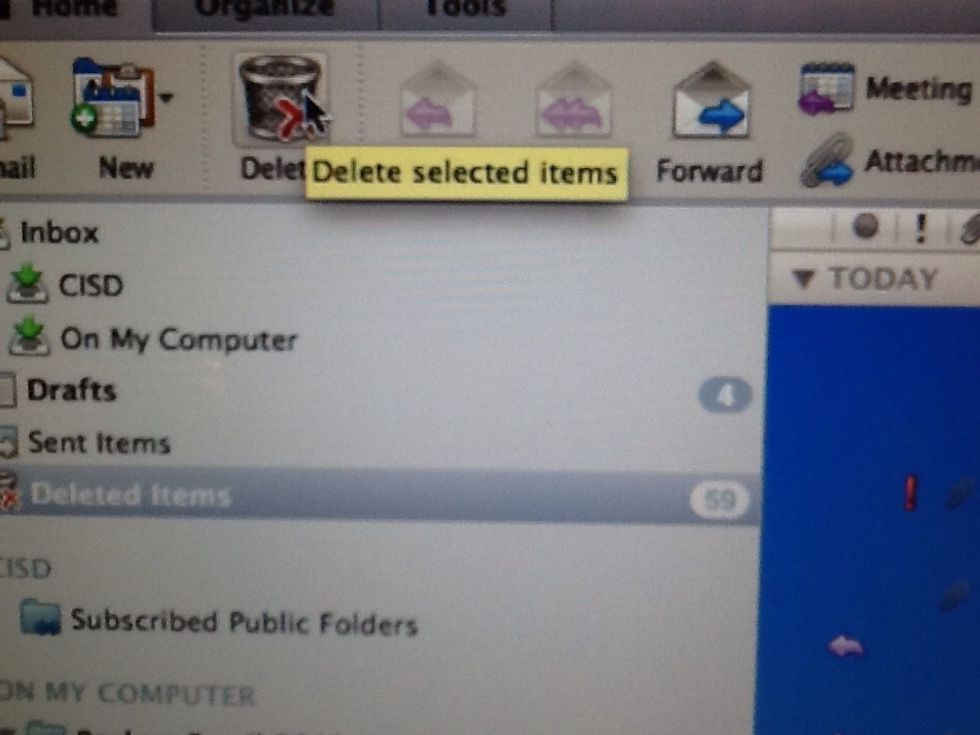 Be sure to hit the DELETE icon so selected emails will be deleted.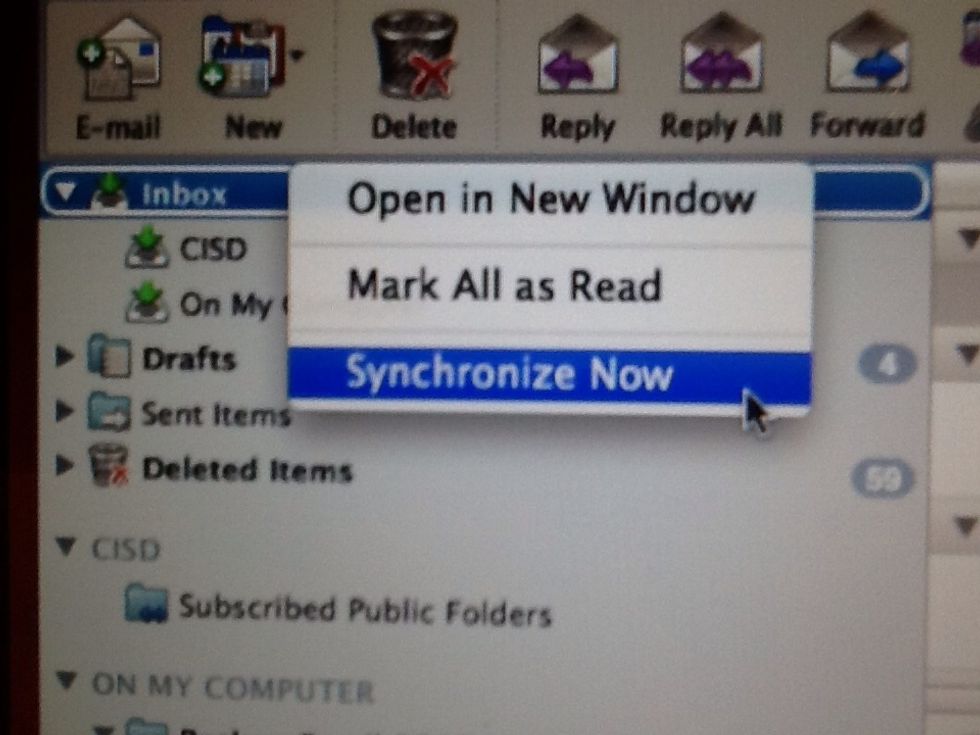 Right click ( or control + click) on your INBOX and choose SYNCHRONIZE NOW.
The creator of this guide has not included tools