Cleaning and disinfecting protects both you and the life of your tools!
39
I like to deep clean my brushes between heavy jobs, or every weekend (whichever comes first.)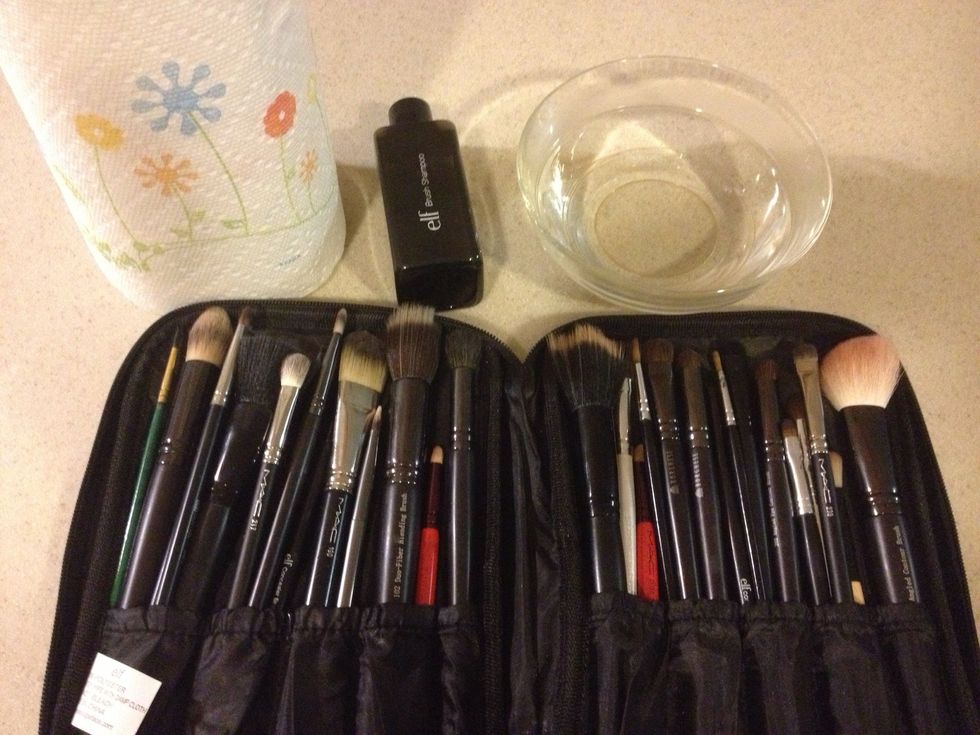 Gather your materials. I prefer to clean my brushes in a sink, but you can use a bowl of warm water if you prefer.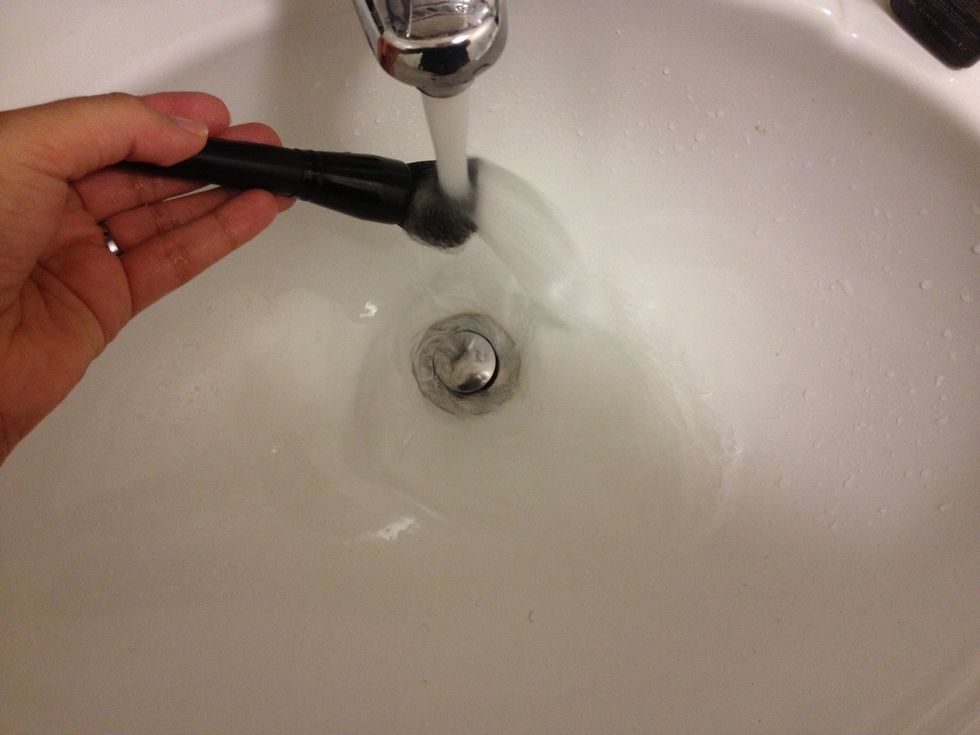 Dampen the brush.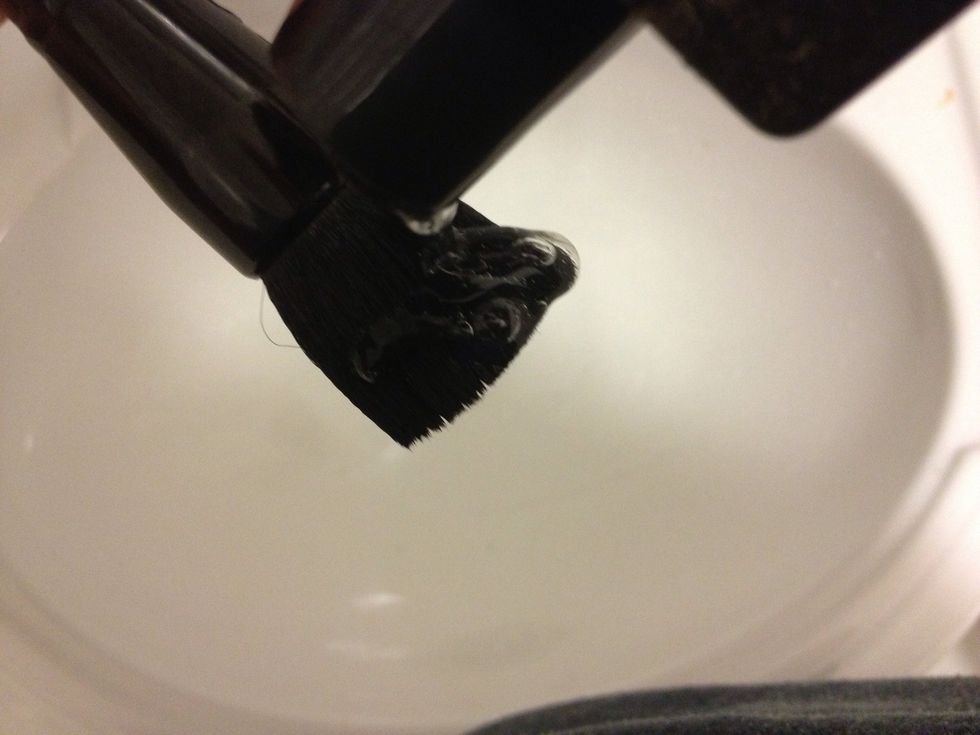 Dot some brush shampoo on it. I got this from e.l.f. for $3. You can also use baby shampoo. (Adult shampoo may be too harsh on some bristles.)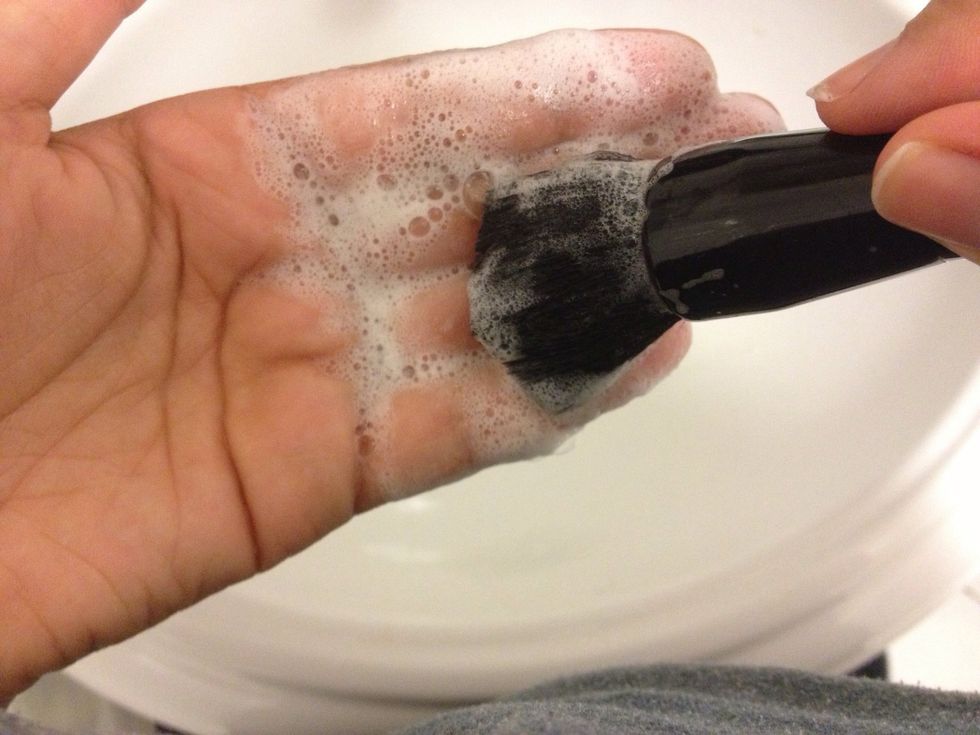 Swirl it around you hand to get it nice and foamy. This step pulls out all the makeup that is caked in, as well as disinfects.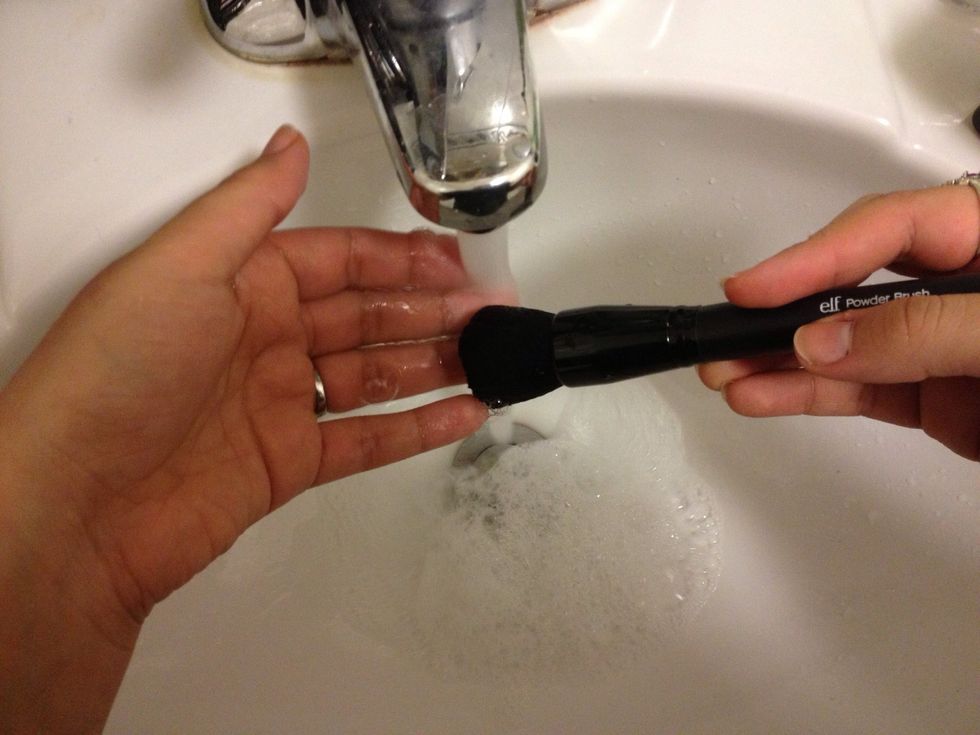 Rise, you may have to rinse twice on dense brushes such as this to make sure no soap is lift behind.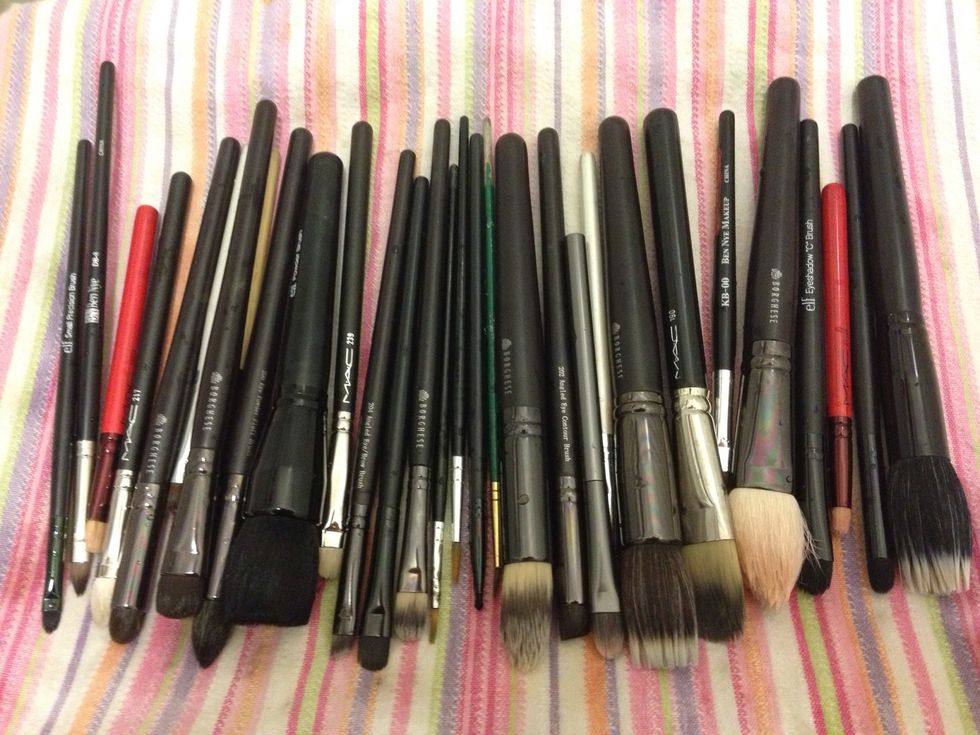 Repeat for all of your brushes. Hooray squeaky clean brushes!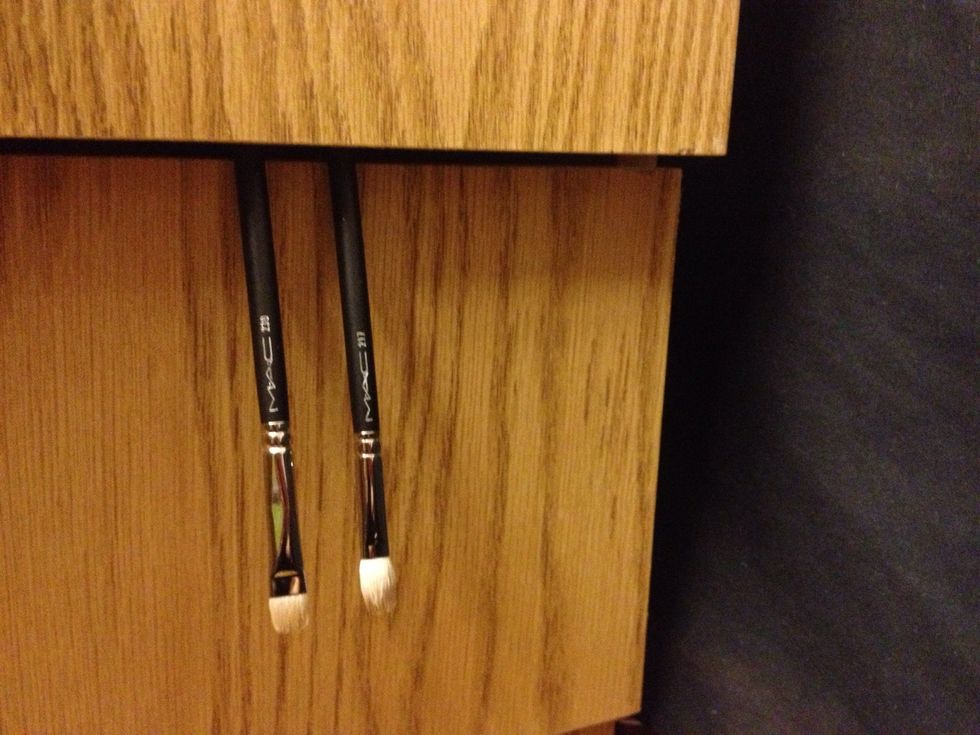 Dry them UPSIDE DOWN to prevent water from entering the ferrel and loosening the glue that holds your bristles. There are many ways to do this, I like to wedge them in between drawers.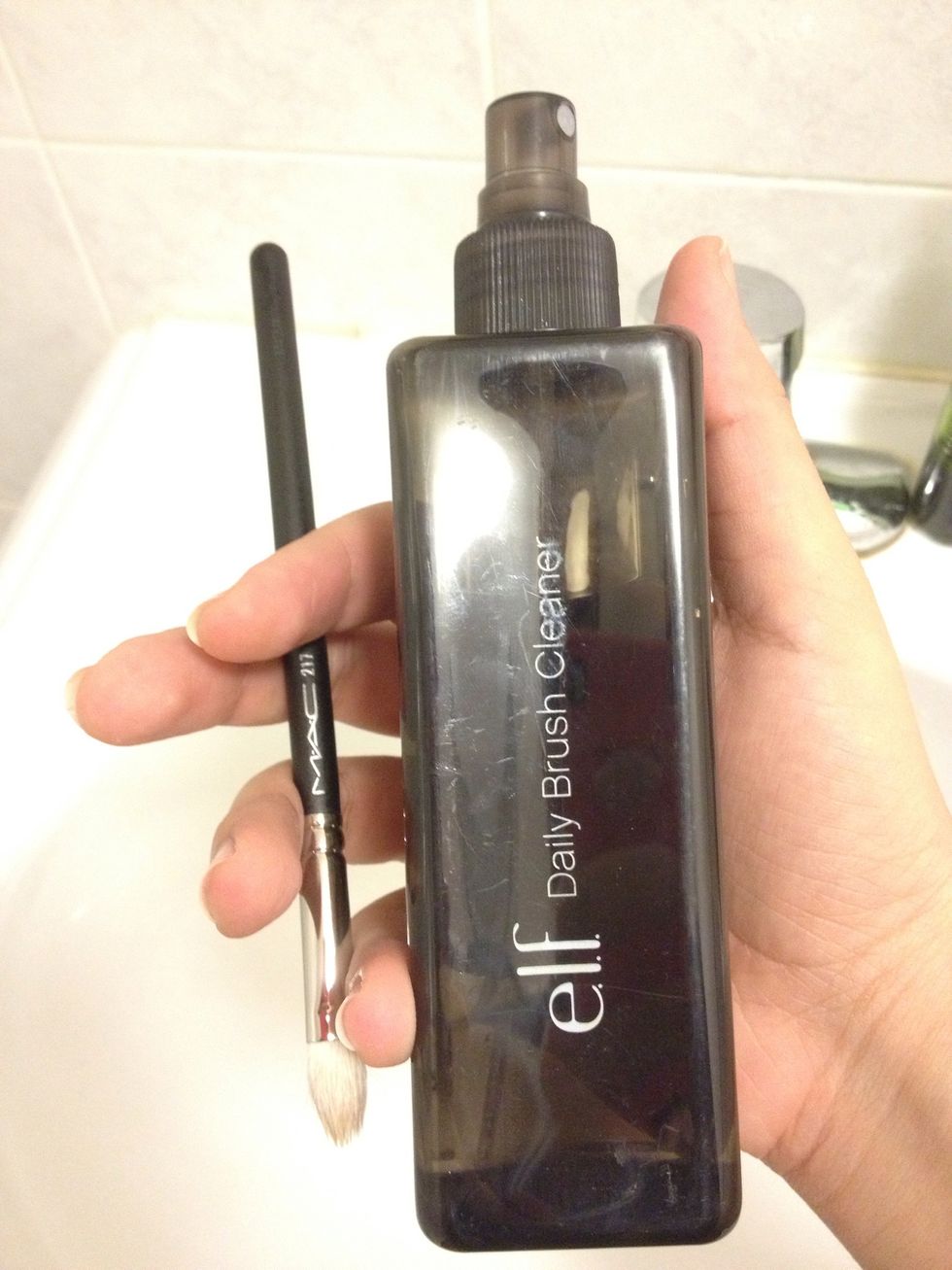 For daily cleaning and disinfecting, I recommend e.l.f.'s daily brush cleaner ($3). It's really just water and alcohol in a spray bottle.
Dirty brushes!
Sink or bowl of water
Brush shampoo or baby shampoo
Paper towel or cloth towel