How to decorate your phone charger (using nail polish 😝)
Decorate Your Phone Charger (Using Nail Polish 😝)
418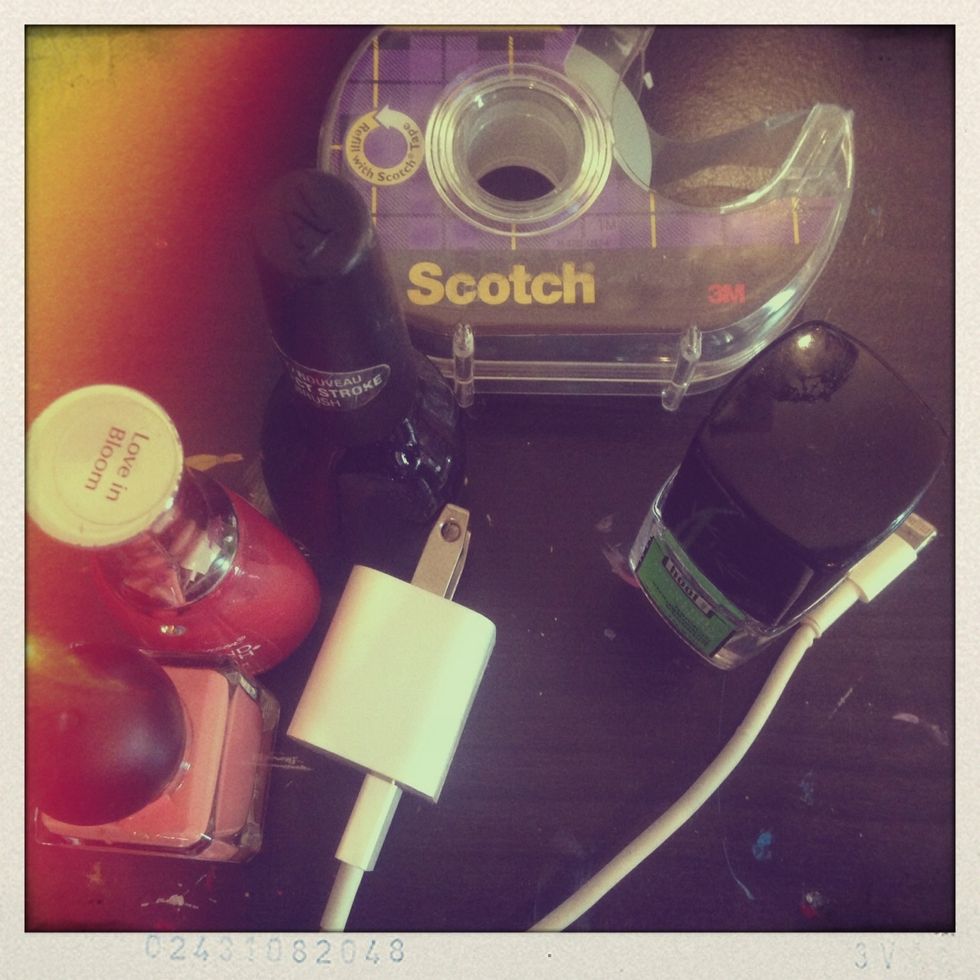 First step-gather supplies. (I used a different top coat, because the one in this picture was l out)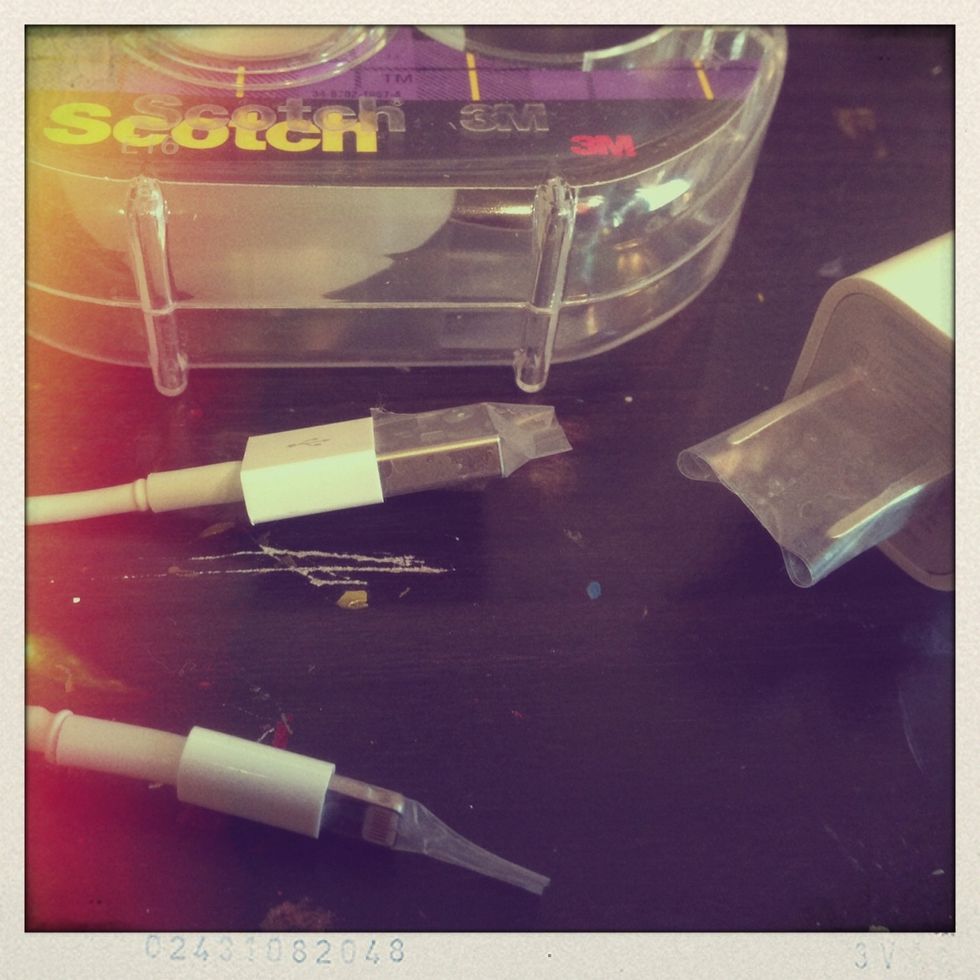 Now, put tape over the silver parts of your charger, so you don't get nail polish on them! 😜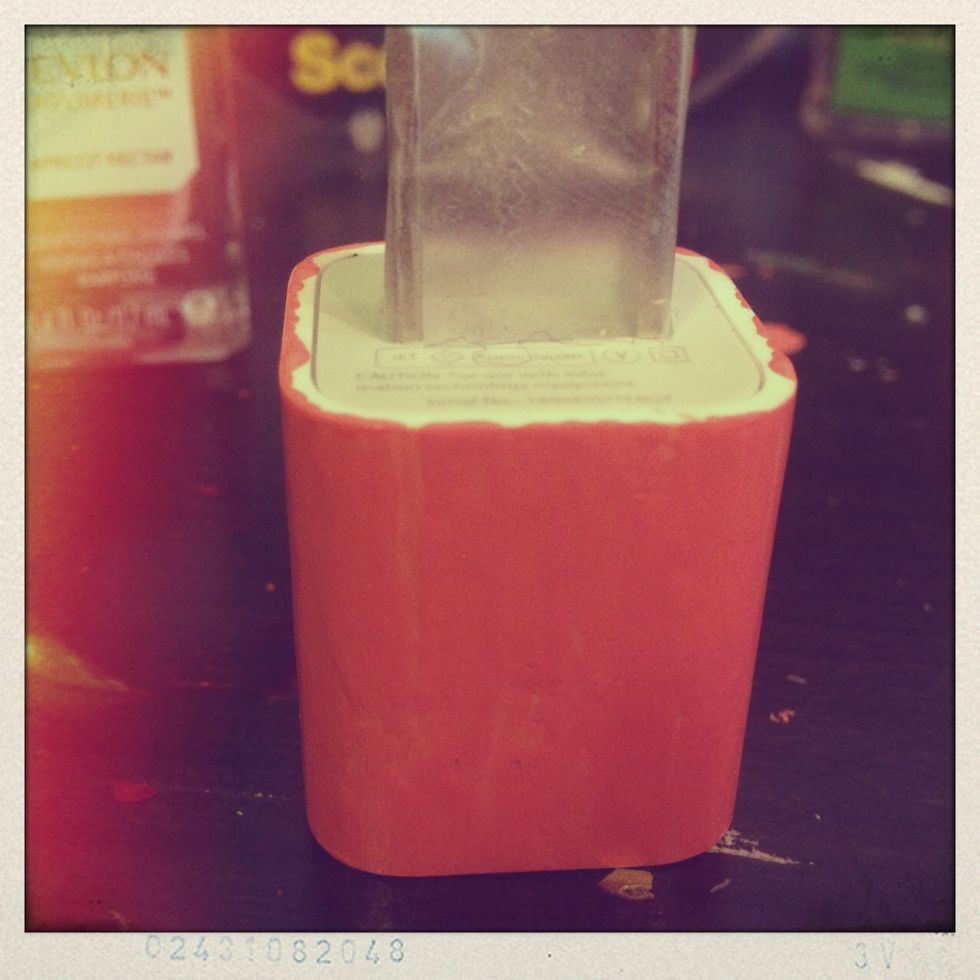 Next, take your nail polish and paint your charger as if it were your nail! ☺️I did two coats, then set it up like this to dry. Do whatever pattern you want, I'm doing polka dots.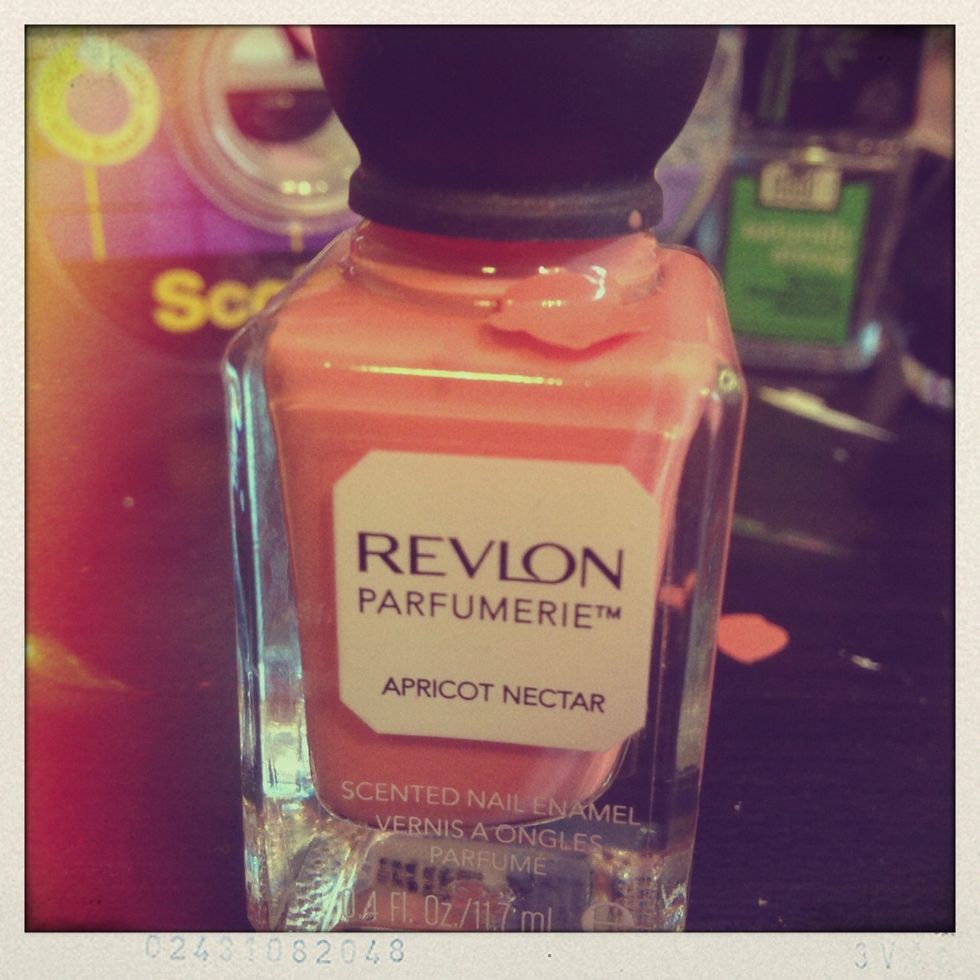 This is the nail polish I used as the base.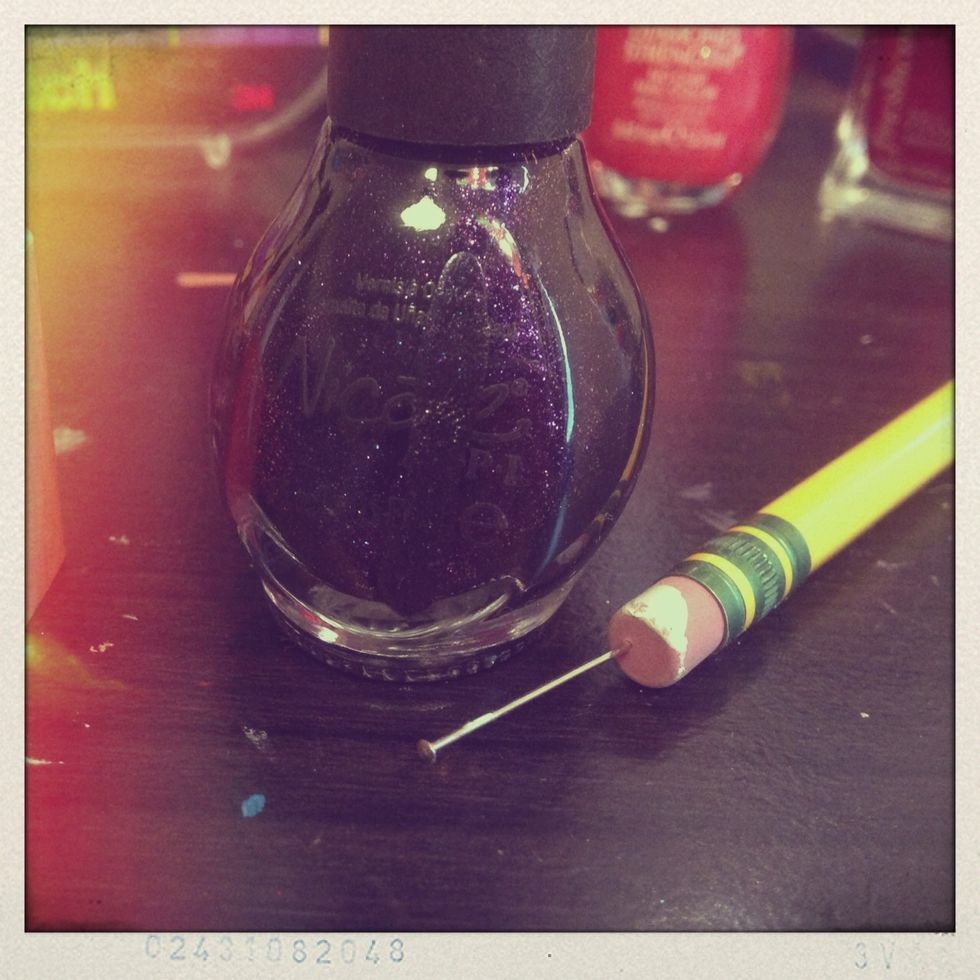 Just continue with your patterns until you like the way it looks. I'm taking this dark purple color and the dotting tool I made at home to add polkas dots.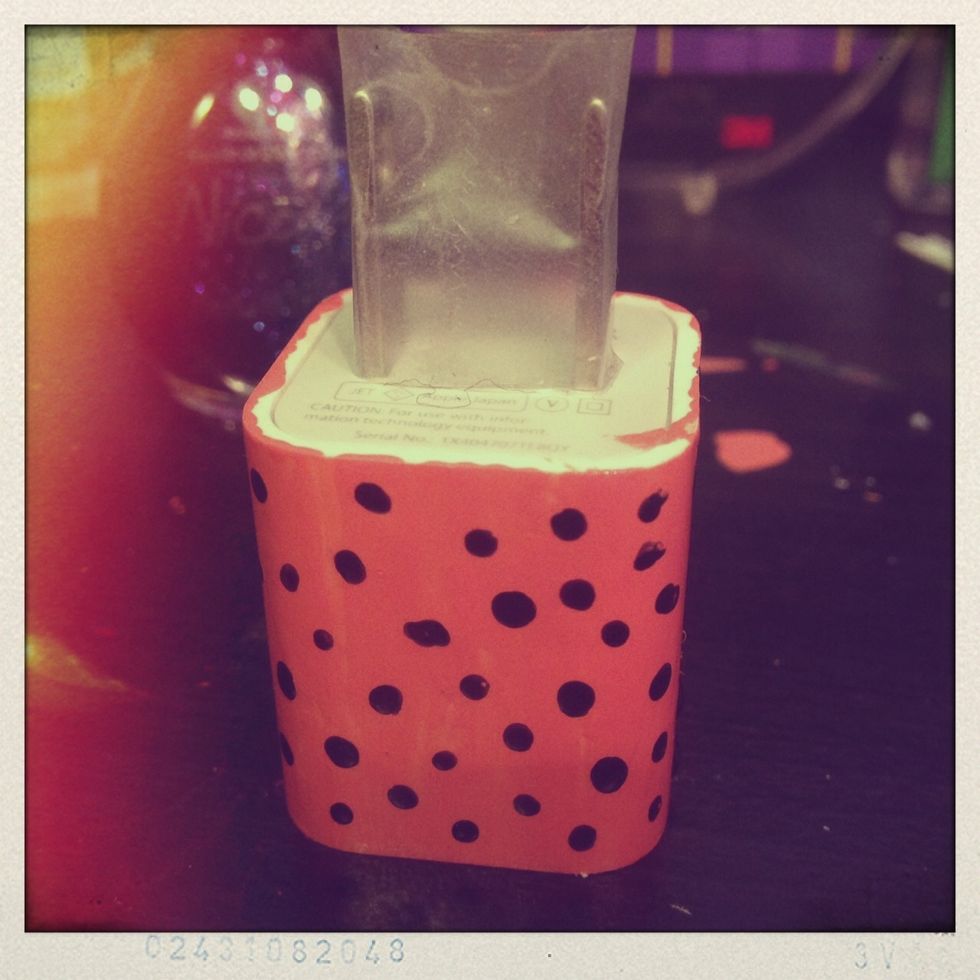 Done! 😄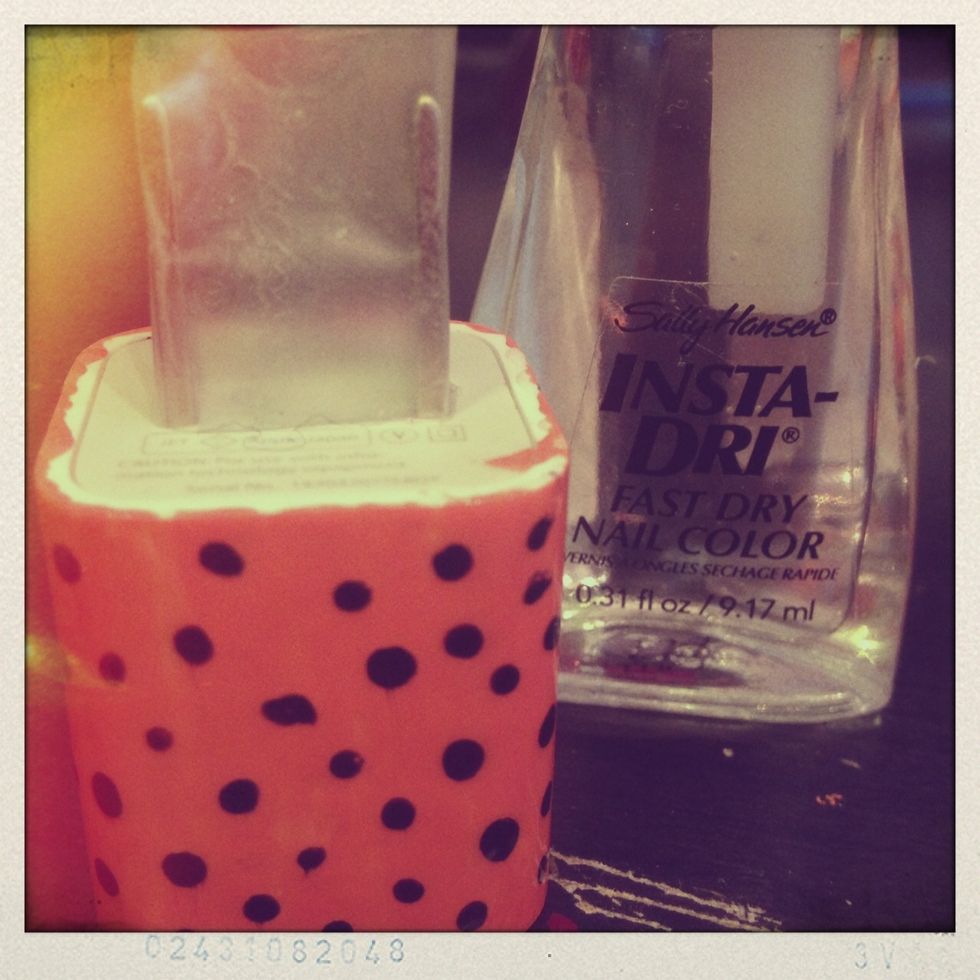 Now, add a top coat to give it a glossy finish.
Peel the tape off. This step was a little tricky, so make sure everything is 100% dry before doing this step, so nothing gets smudged.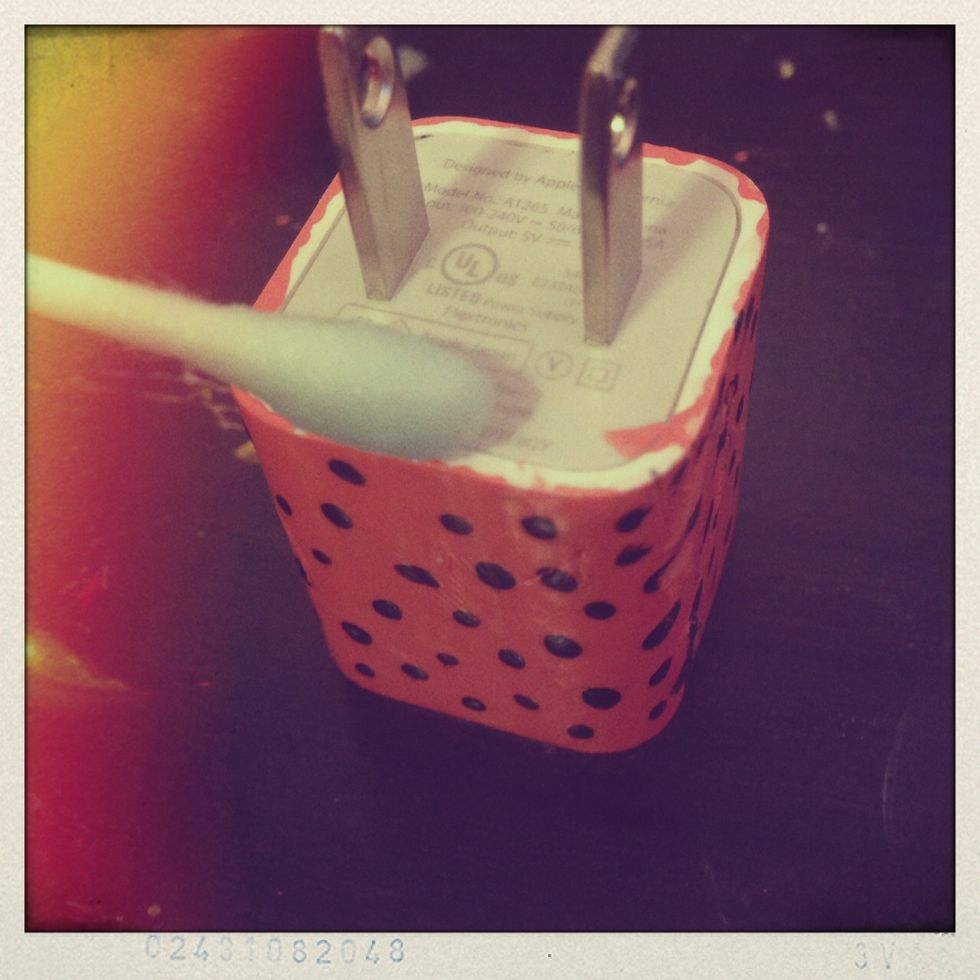 This step is optional, but I took a Q-tip with nail polish remover on it to clean up the edges.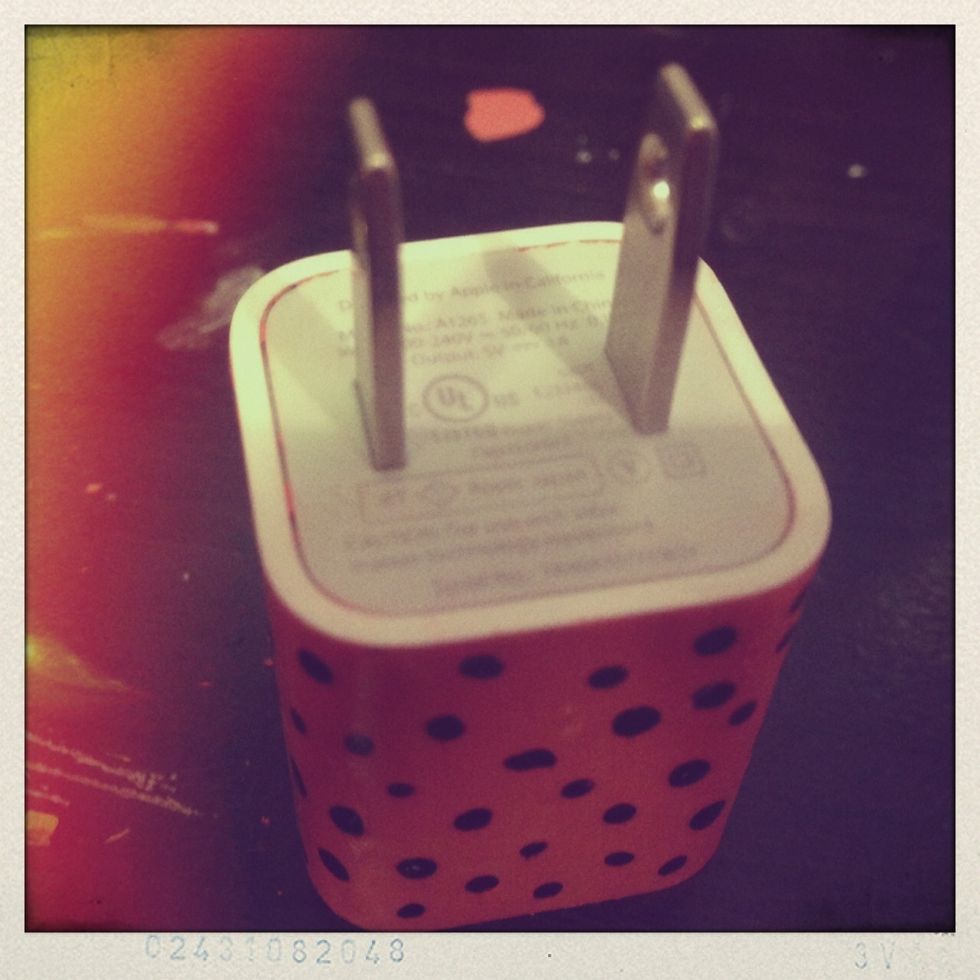 Doesn't that look so much better?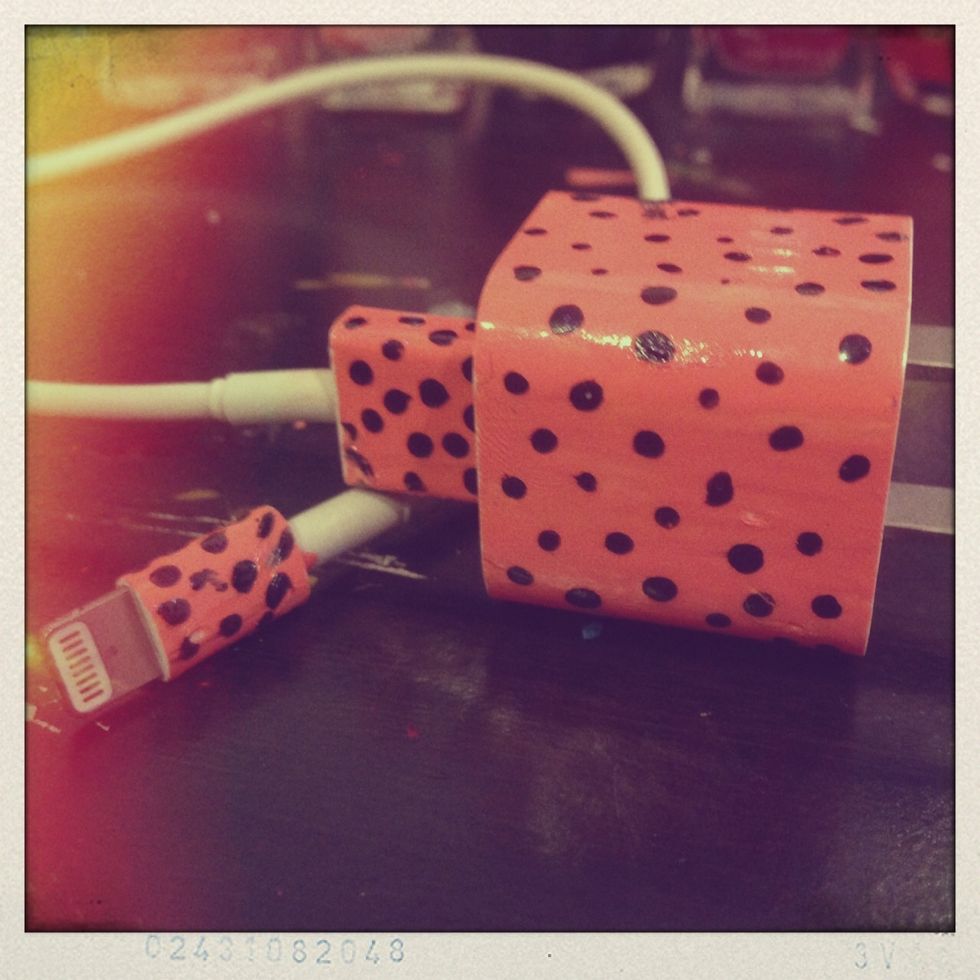 Now, just paint the rest of your charger & your done! 😄 Enjoy you're beautiful, one-of-a-kind, DIY charger that everyone will be jealous about.
Here's a tip-while the small white part of my charger were drying, I rested them in the tape dispenser as shown in the picture. That way, I could work on the big white part while those dried.
Thanks for viewing my guide! ❤️ Please like and follow me and leave any requests or questions in the comments below. Bye! 😘
Nail Polish
Top Coat
Tape
Phone Charger
Nail Polish Remover (optional)
Q-Tips (Optional)