How to decorate your own kawaii plugs! 🍭✨💎💕
Decorate Your Own Kawaii Plugs! 🍭✨💎💕
8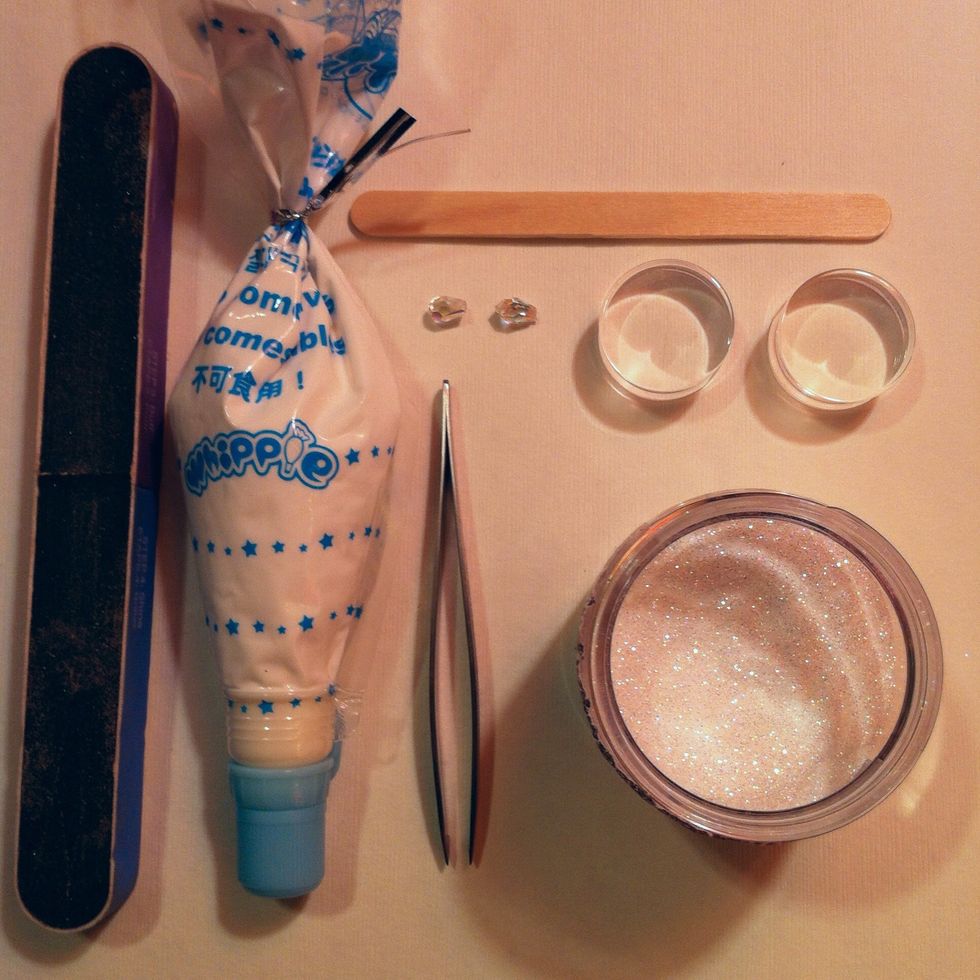 Gather your supplies.
Use the roughest part of your nail buffer and buff in a circular motion over one face of your plug. Don't buff anything but the one face.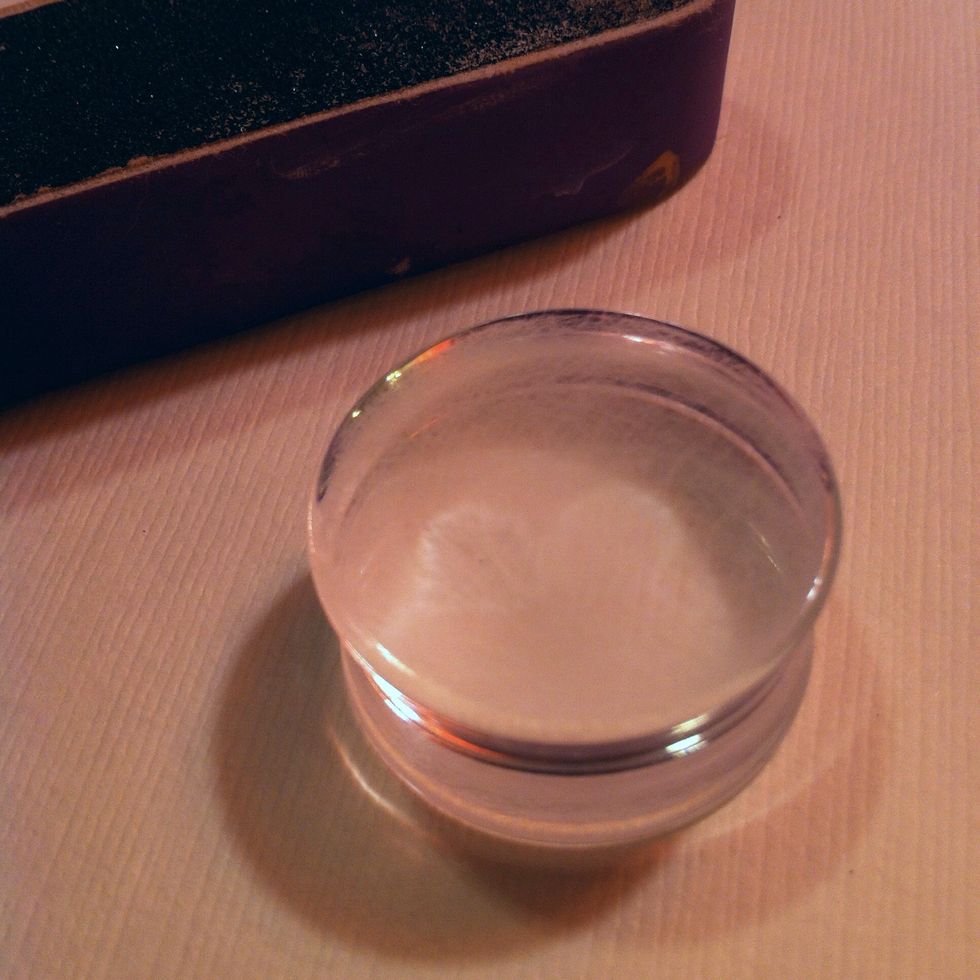 Buffing it makes sure your Whipple and creations stay put and won't peel off the plugs.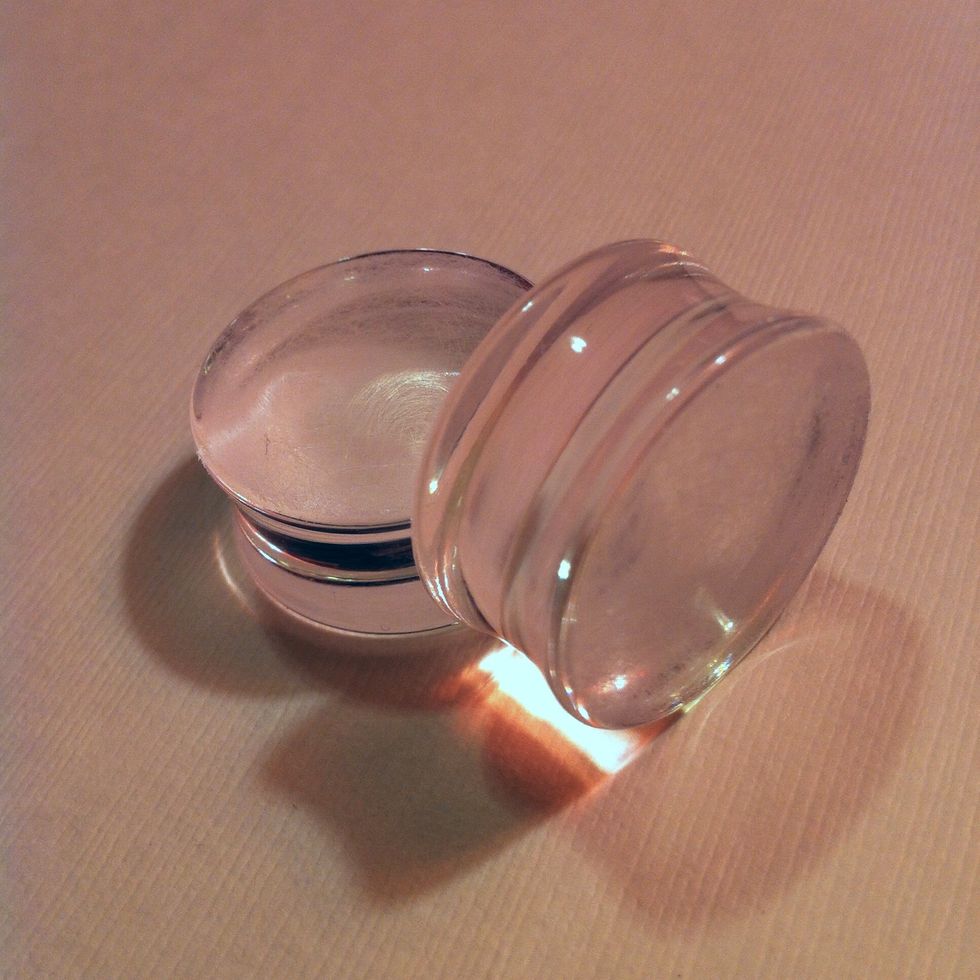 Buff both of your plugs! Remember, don't buff the edges or the other side.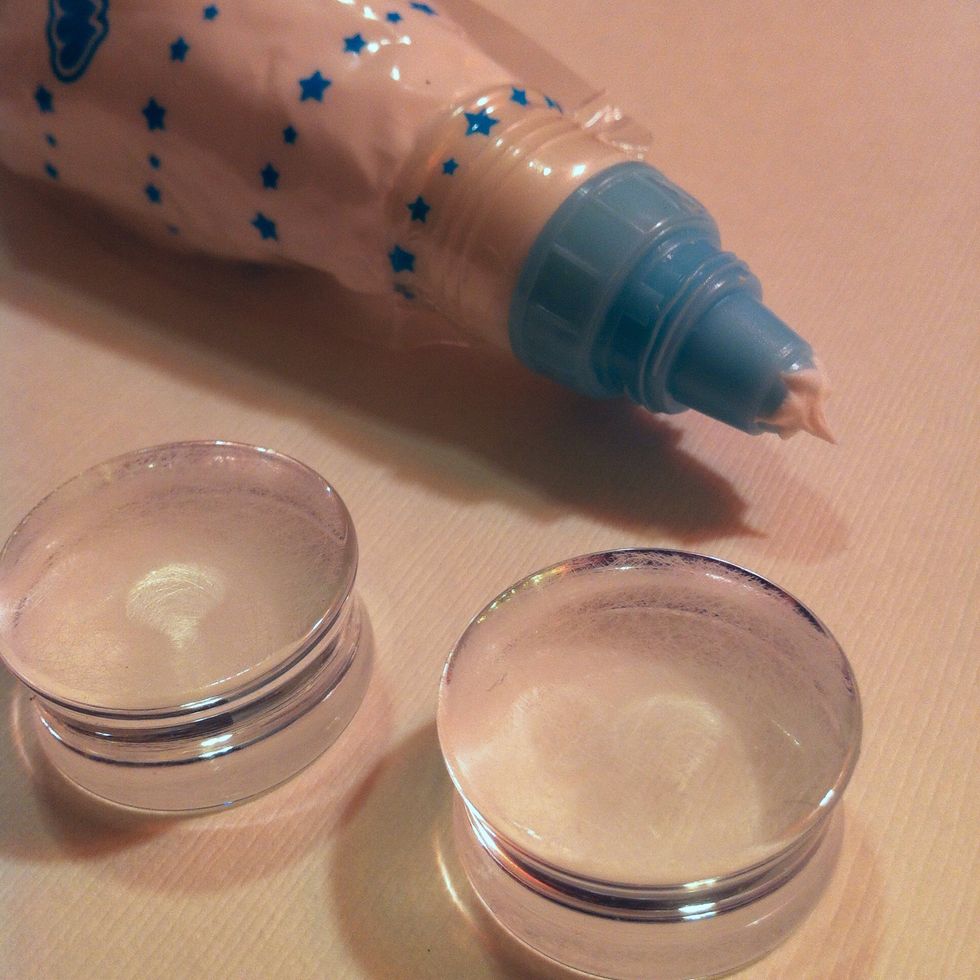 Warm your Whipple by massaging it. Then take off the cap and attach a star tip!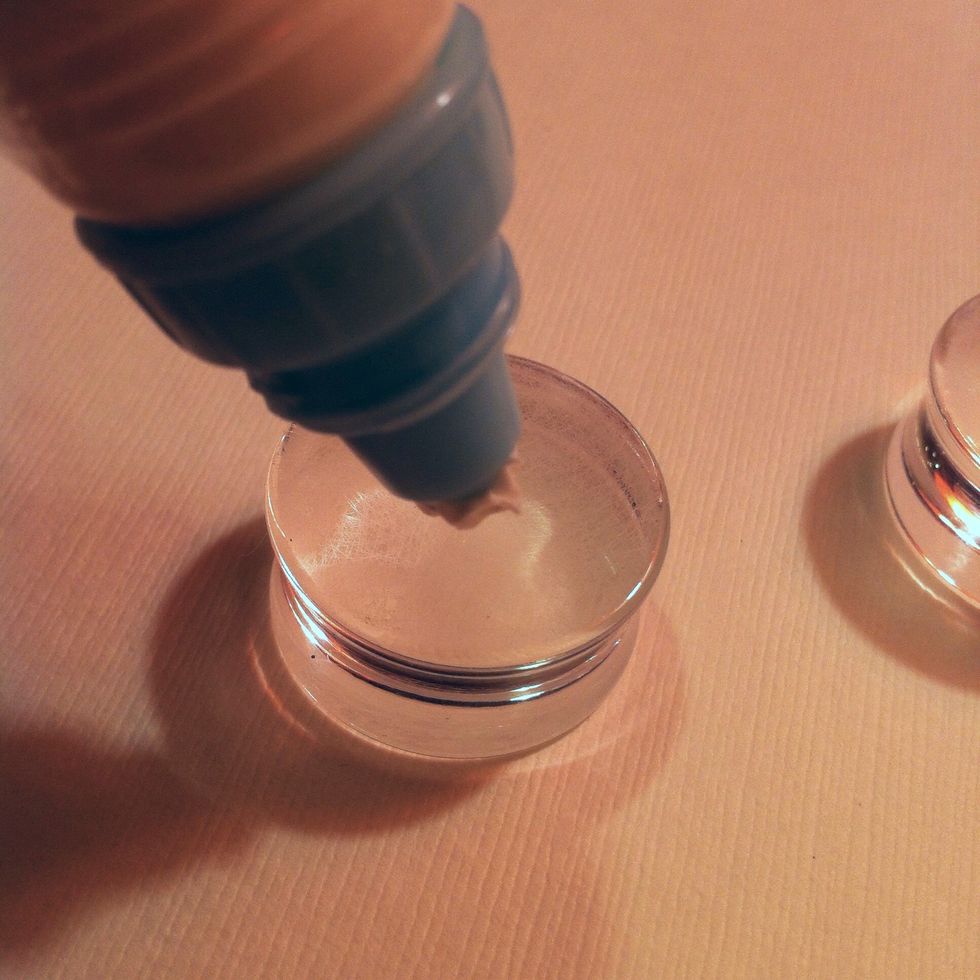 Starting in the centre of one plug, spiral the Whipple out to the edge. Mine took two rotations but yours may be more or less, depending on the gauge (size of your plug).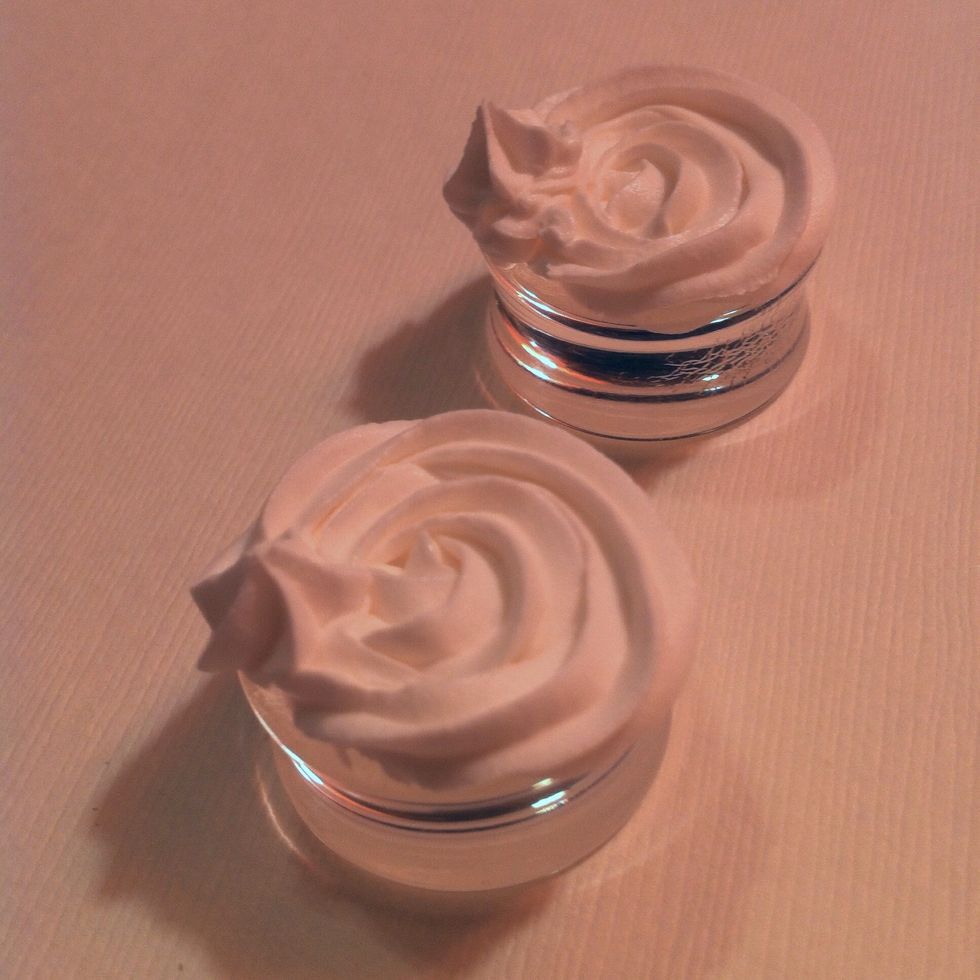 End the circle by pressing and squeezing a single star at the end.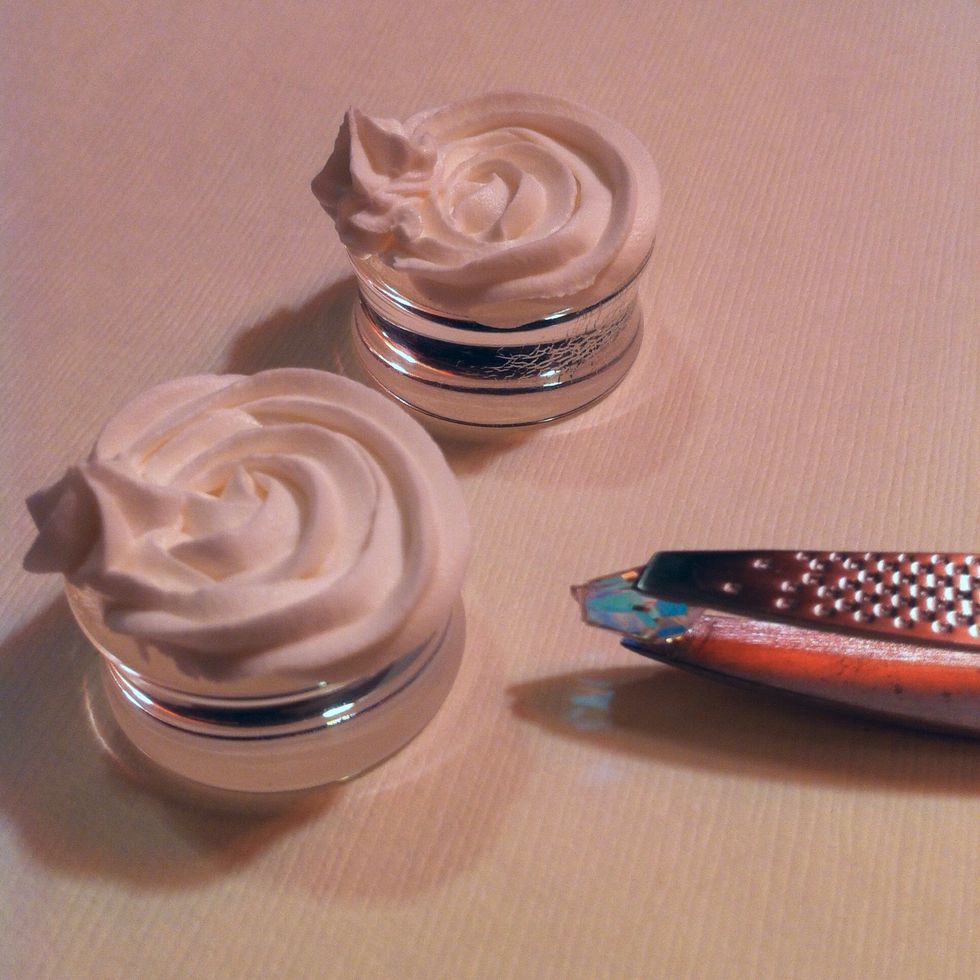 Grasp a gemstone in your tweezers, and push it into the centre of the Whipple rosette on your plug.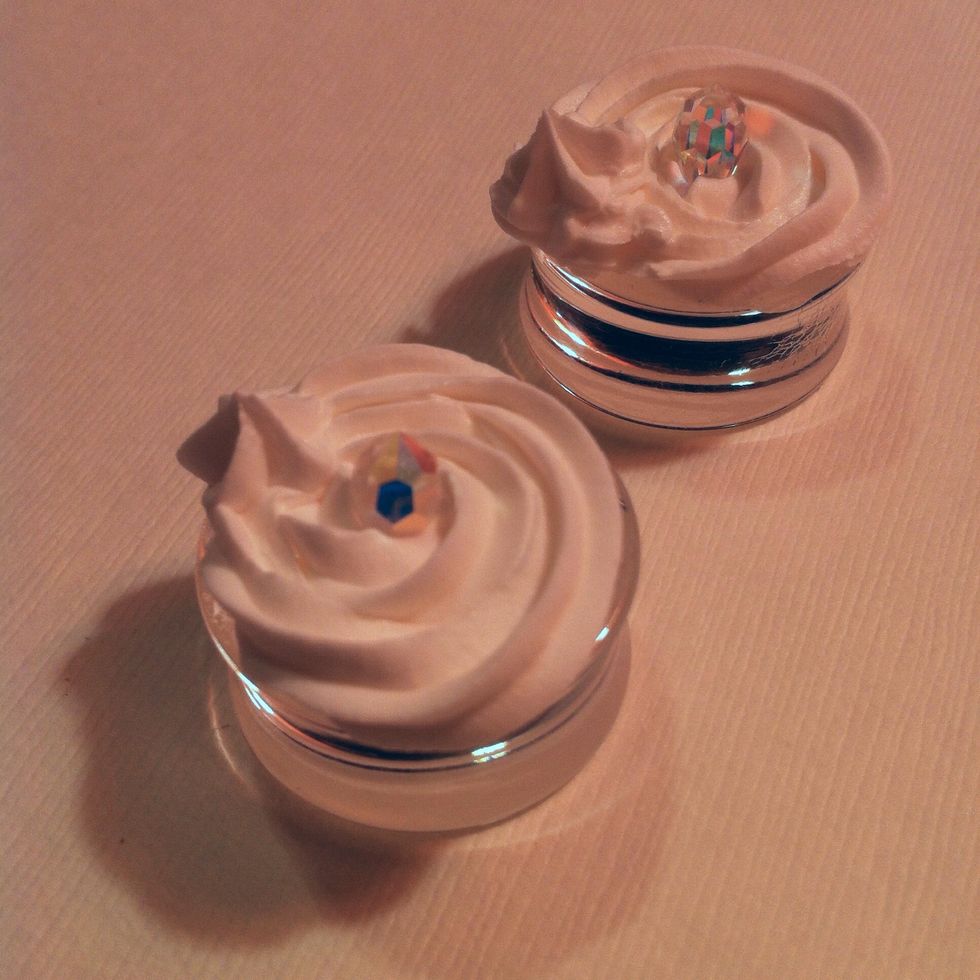 🌟✨💎 sparkly! 💎✨🌟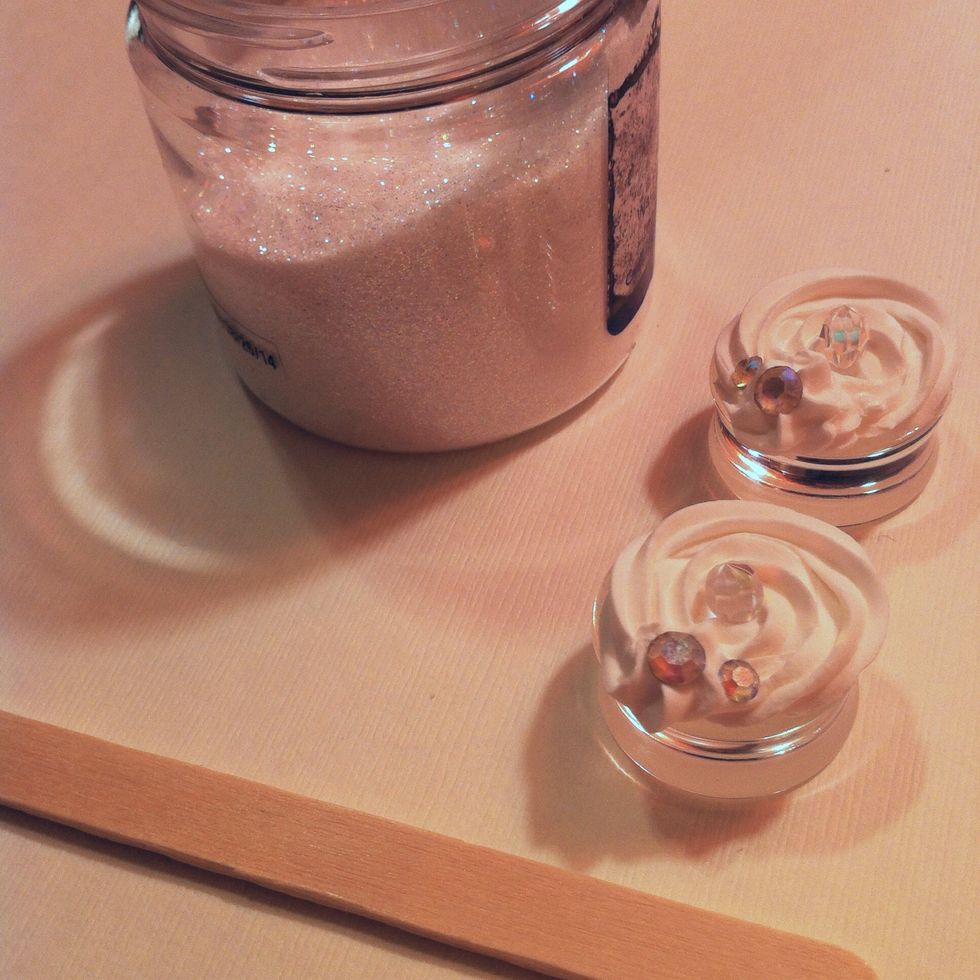 Now get out your glitter! I used superfine iridescent glitter but you can use any color or size you desire.
Dip the end of your Popsicle stick into the glitter, but don't scoop any up. Let the glitter stick to the stick (lol). ✨💗✨ Then, tap the pop stick a few times to distribute the glitter evenly.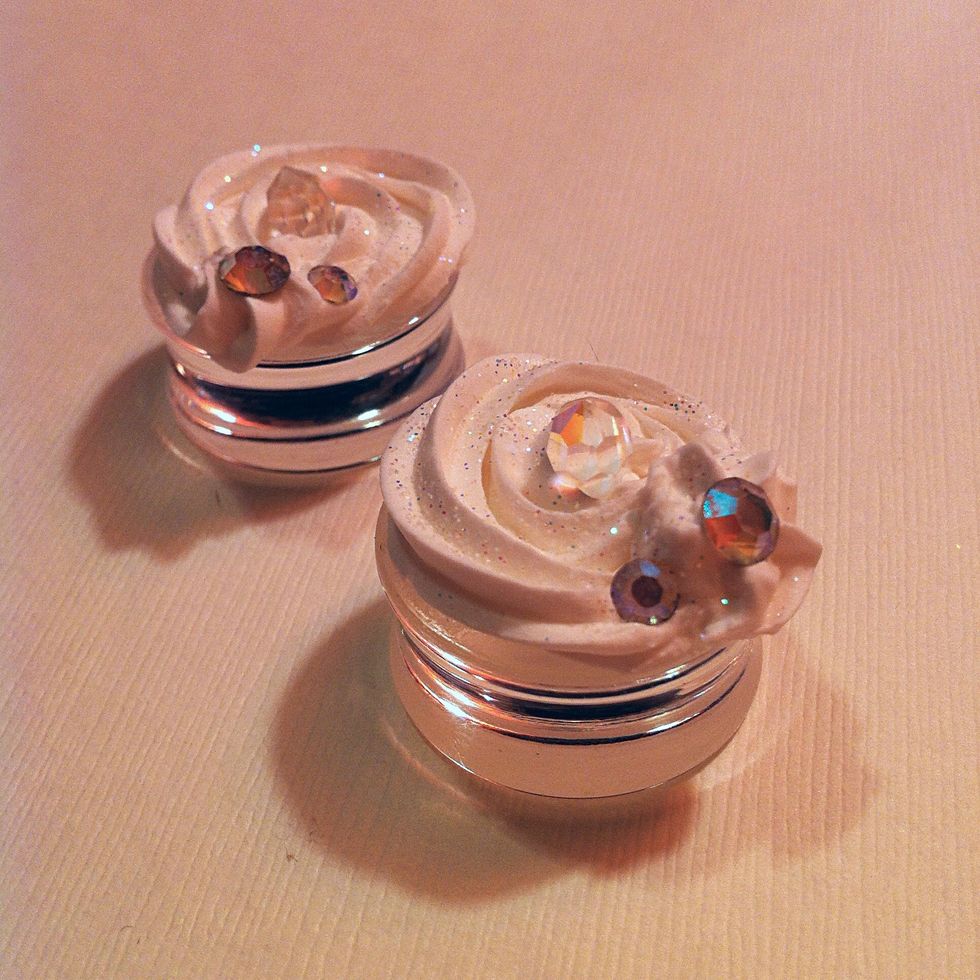 Et voila! Let your beautiful plugs dry for 48 hours and then you can wear them!
2.0 Plugs (26mm for my ears but use your own size)
1.0 Whipple creme (can be purchased online)
1.0 Tweezers
1.0 Nail buffer (to buff up your plugs)
1.0 Popsicle stick
1.0pch Glitter
2.0 Vintage gemstones (I ended up using six!)