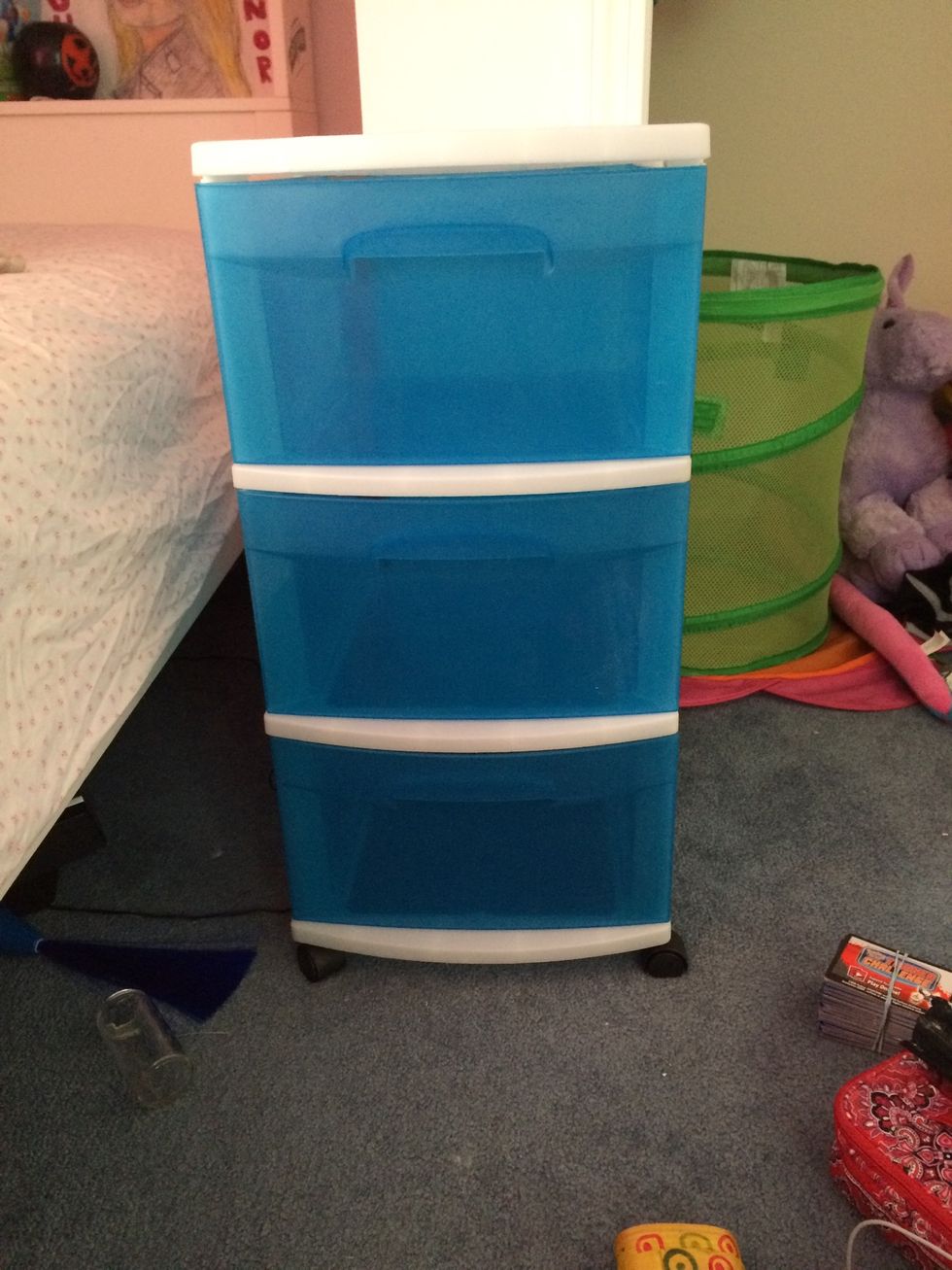 My nightstand is a three bin organizer so before I even started I cleaned out the drawers and cleaned them with Lysol wipes.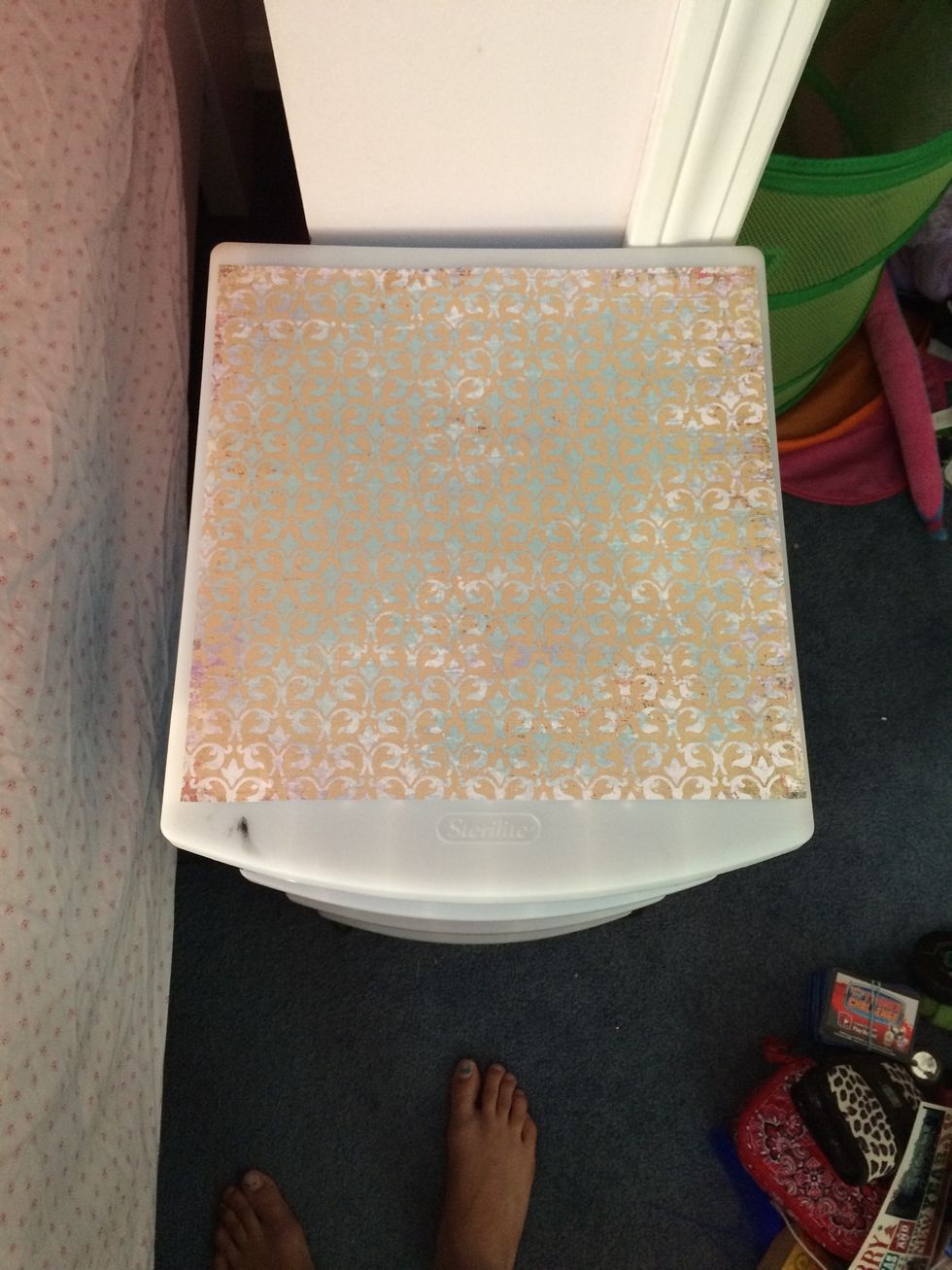 For the top, I flipped my scrapbook paper over so the blank side was showing and placed glue dots in the corners of the paper. Then I flipped it back over and placed on the top of my nightstand.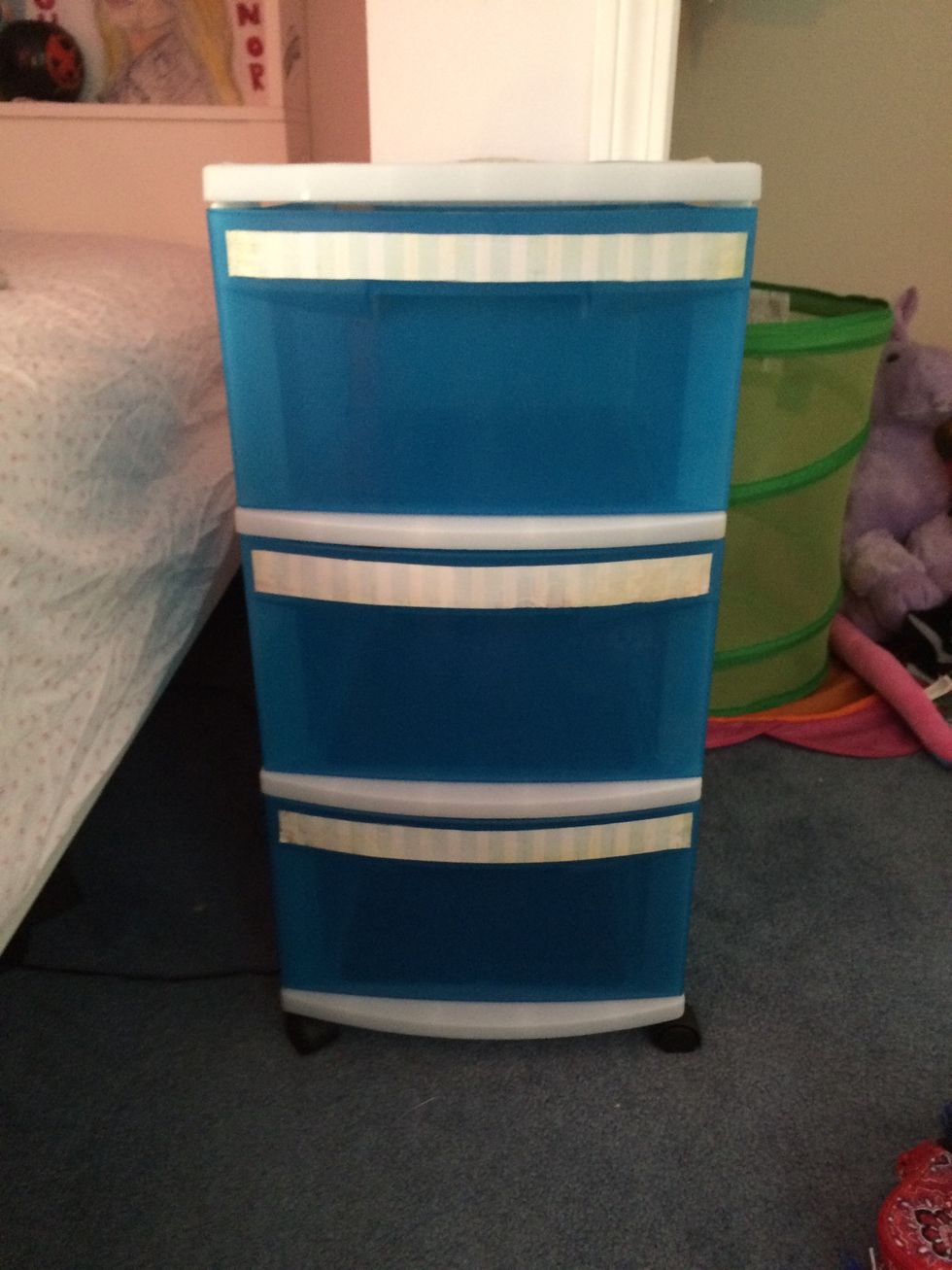 Next I cut three pieces of scrapbooking paper, put glue dots on the end, and put them right where I pull out the drawers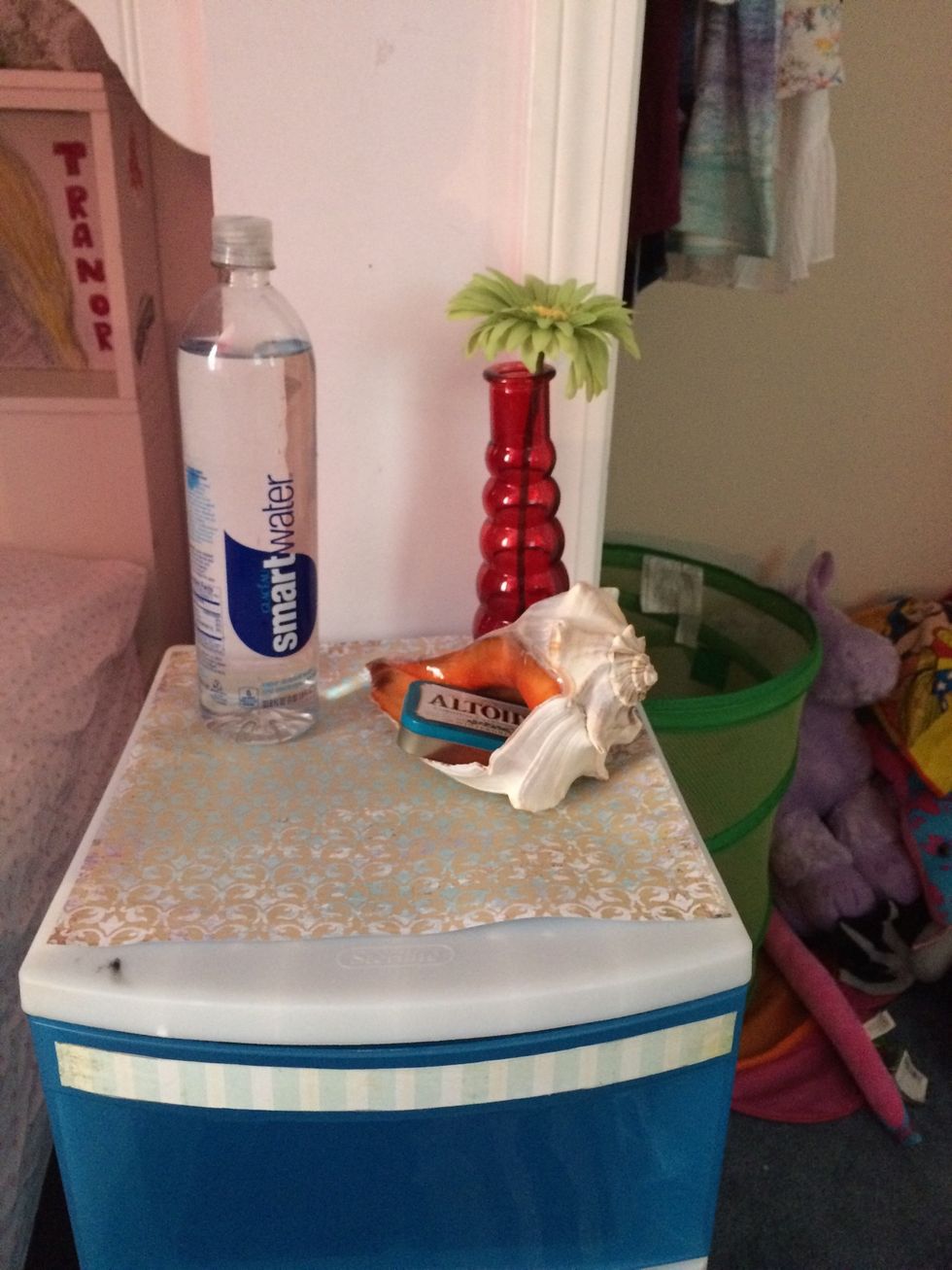 For my decorations I put a conch shell in front of a vase filled with shells and a fake flower. Then I just put my water and altoids on top too.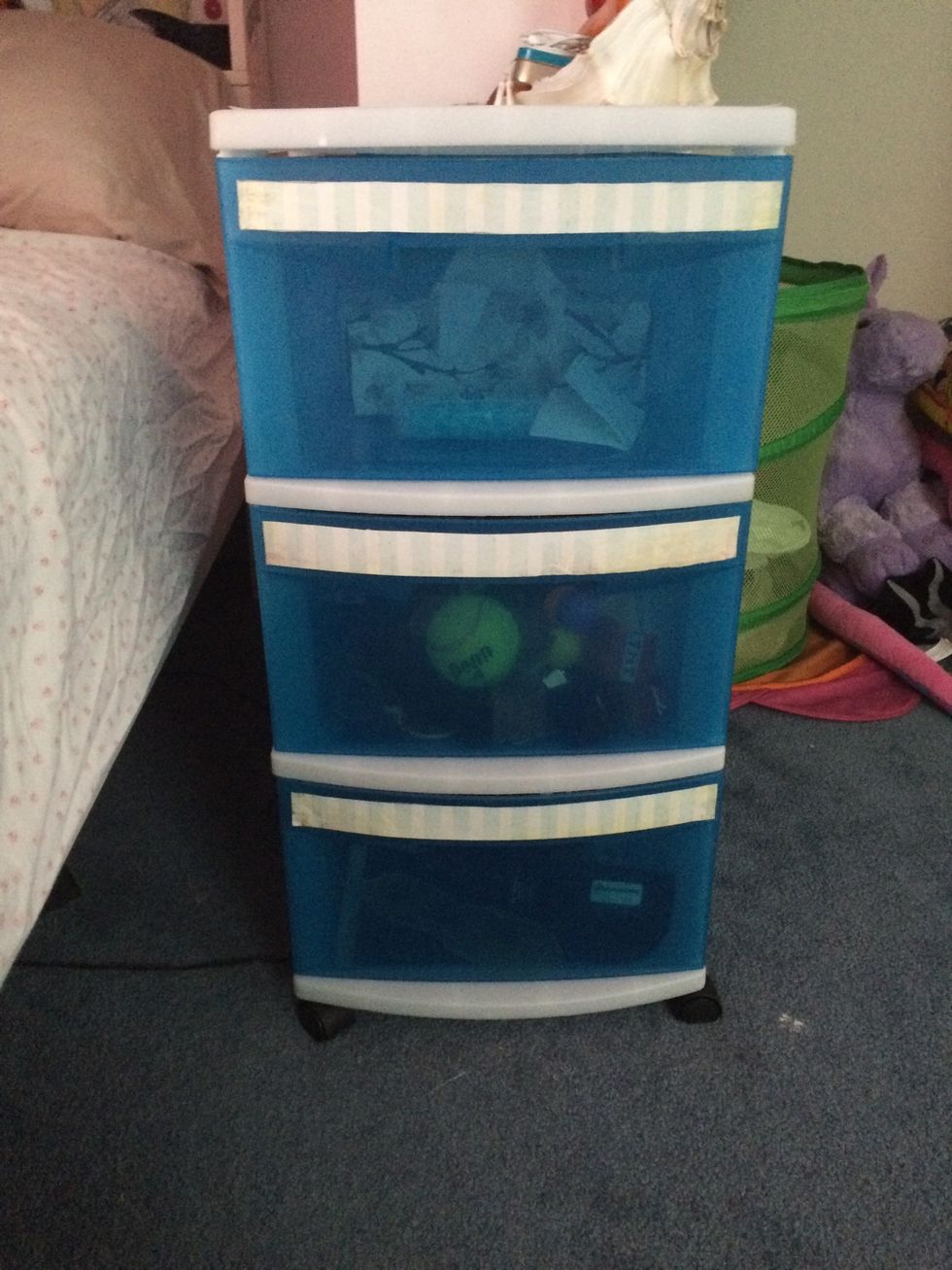 In my top drawer I put lotion Chapstick and tissues just in case I need them at night. My second drawer is my junk drawer and my bottom drawer is where I keep my trophies.🏆
I really hope this gave you some ideas please follow for more decorating tutorials 😊
Scrapbook paper
Nightstand essentials
Decor of your choice
Elmers glue dots