How to decorate your mantel or shelf for less than 20$
Decorating doesn't have to be expensive, as style is not really about a price. In reality, it's about what you like, at first sight. Read on for ways to make a big statement without a big splurge!
9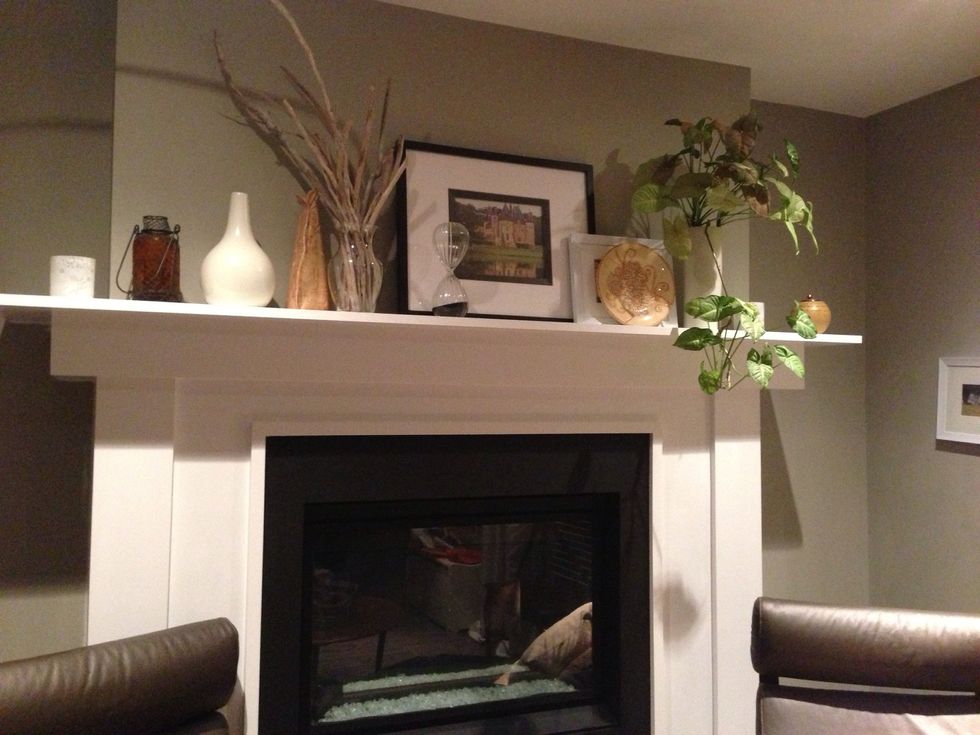 Start by creating a focal point. This frame was laying around. I simply refreshed it. You can also look at thrift stores or clearance sections. I framed a page from an old calendar that I loved.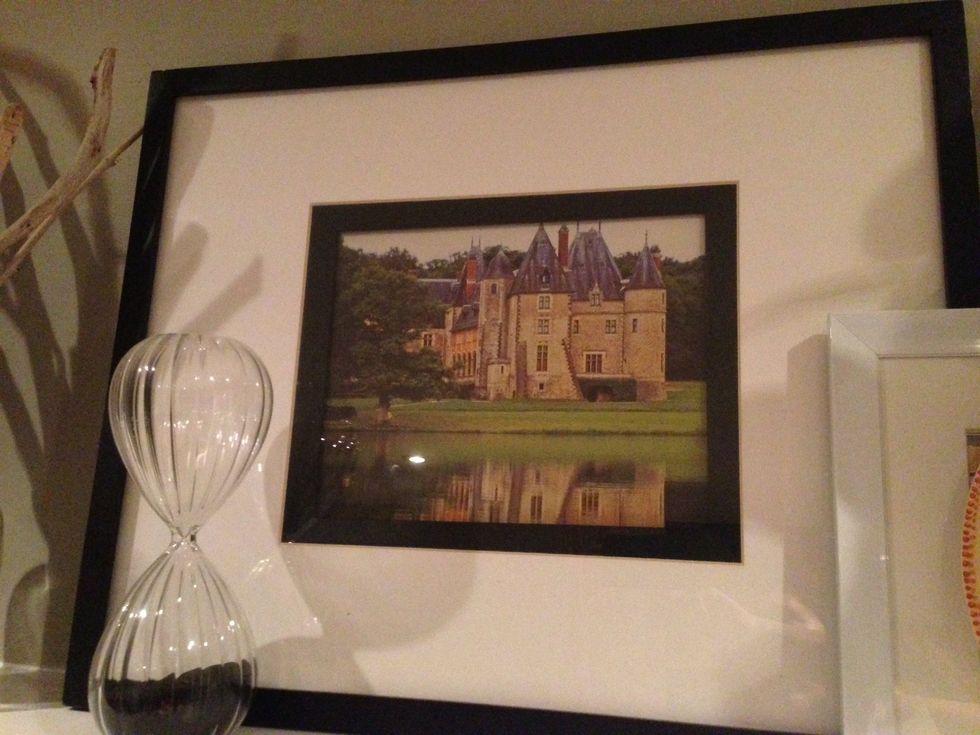 I love castles, so a calendar with great pictures can serve you throughout the year, then framing the pages, instead of throwing out, is a smart solution. If you don't like your frame, paint it!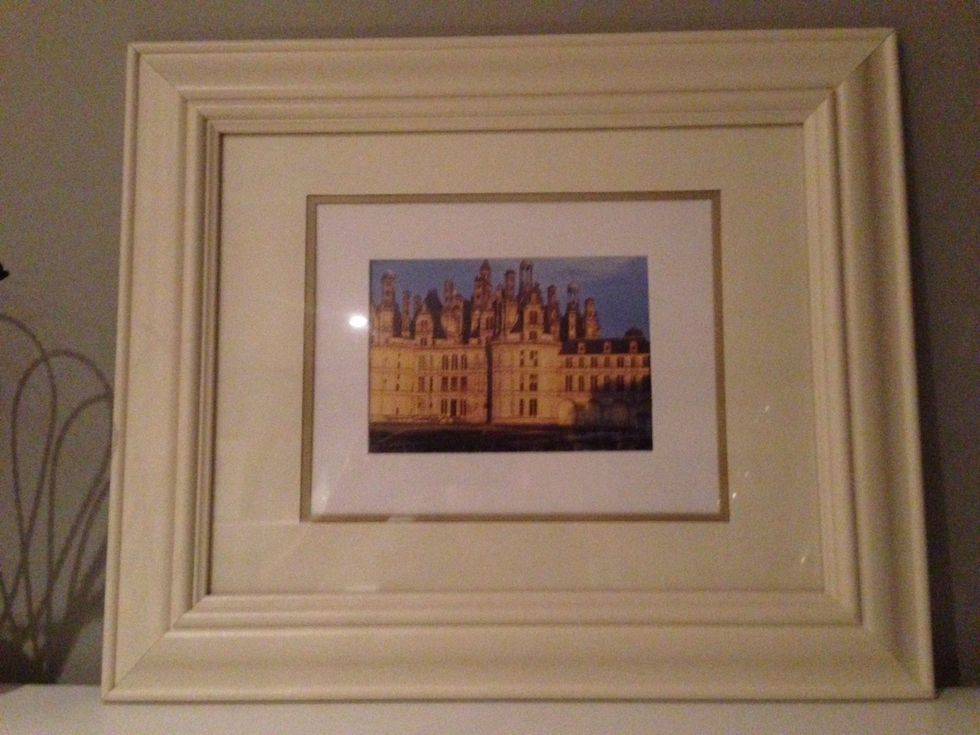 To save money on your work of art, think recycling, paint & revamping. If you don't have an unused frame, think yard sale, friends or family. You are just helping them clean up! It's a winning combo!
Choose a plate that speaks to you or that complements your room decor. Splurge if you must, but no more than 5$. You can probably find a nice one at the second hand or dollar store. Think pattern.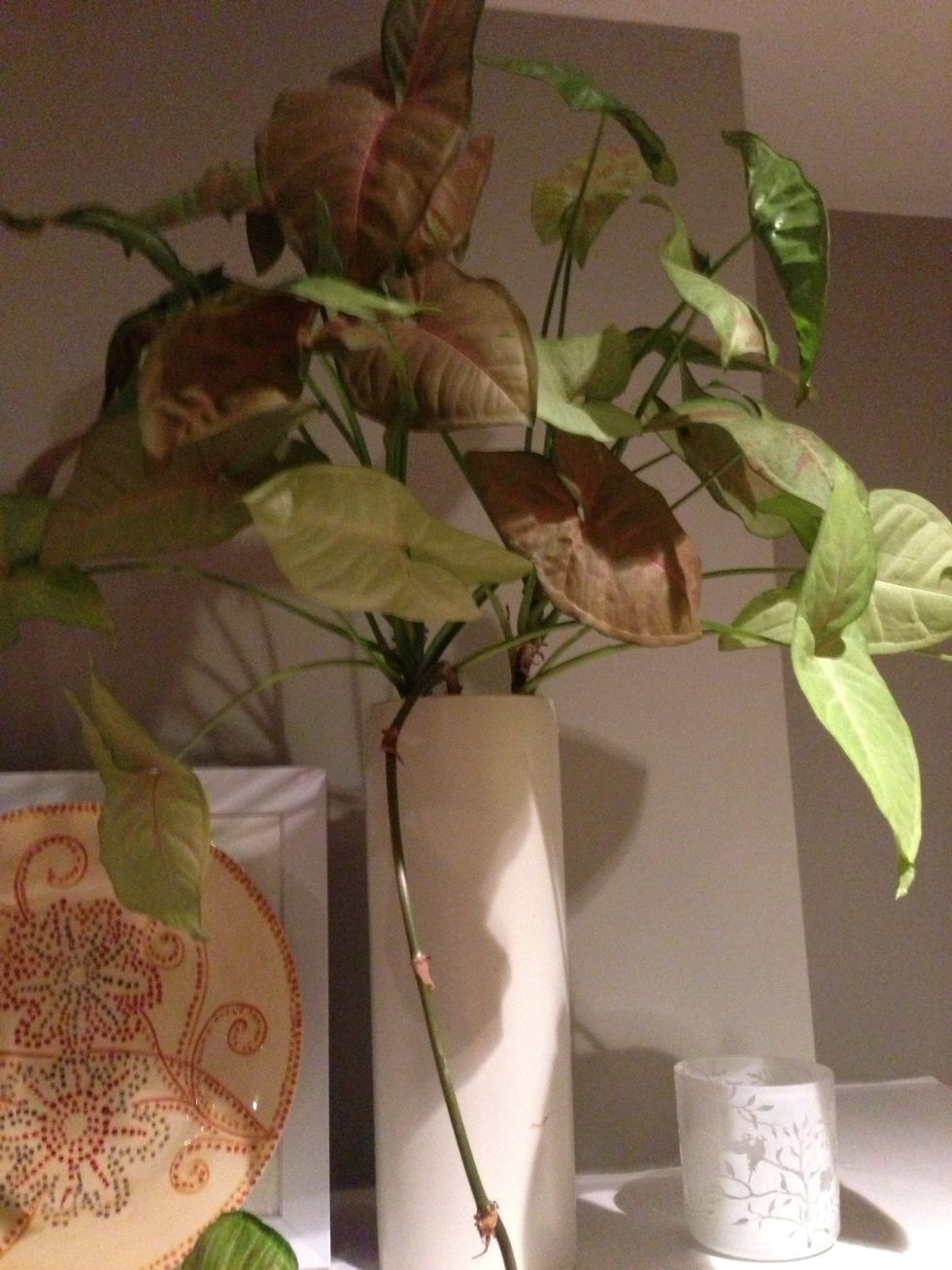 A tall white vase from the dollar store. The plant is a trimming from a larger one that I put in the water until roots grew. Then, I potted it. There, free plant! If you don't own one, a friend must!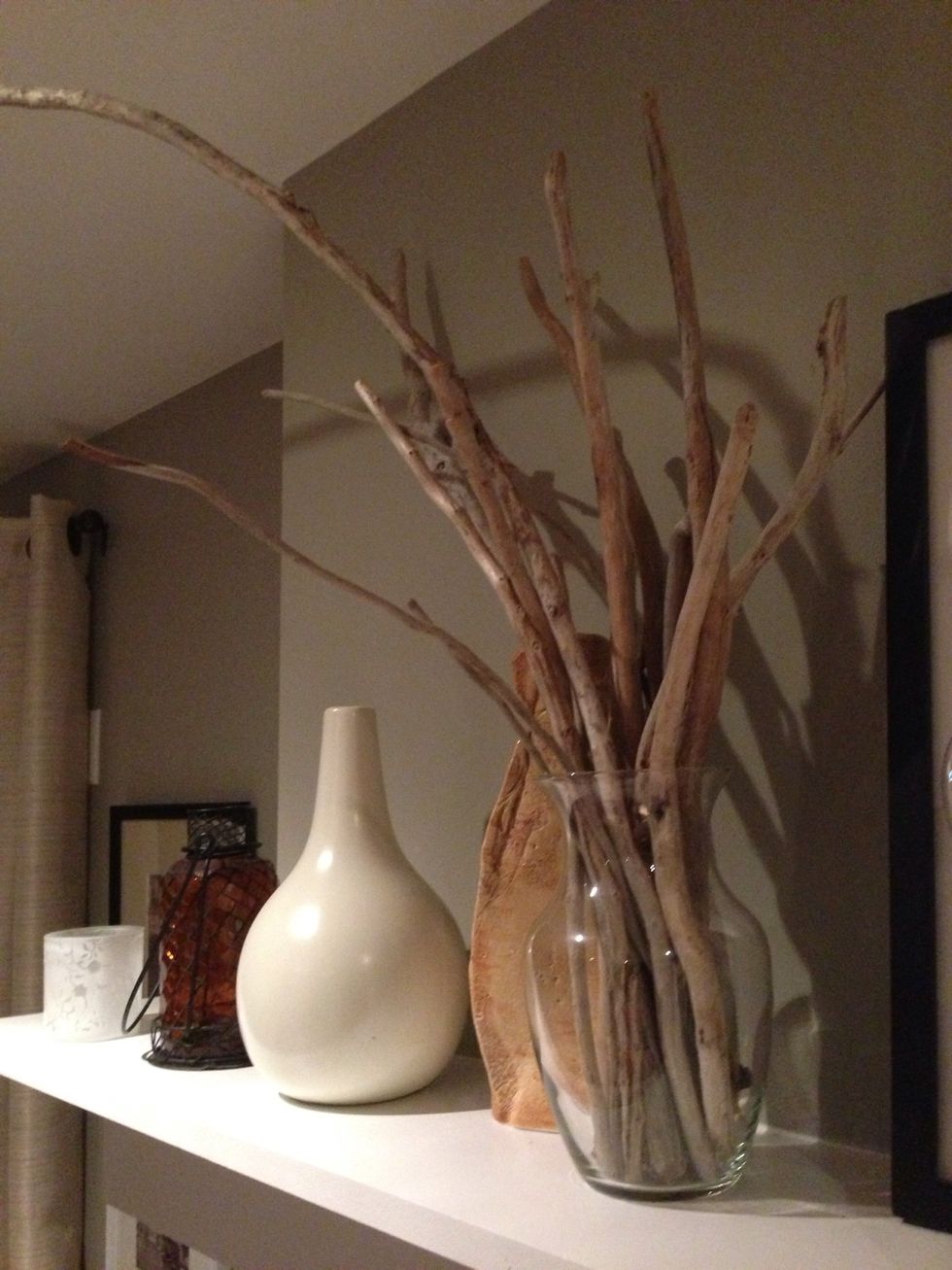 A clear vase filled with driftwood branches found on the beach. No beach? Think forest! Think free, whatever it may be, as long as it has some height and a neutral colour!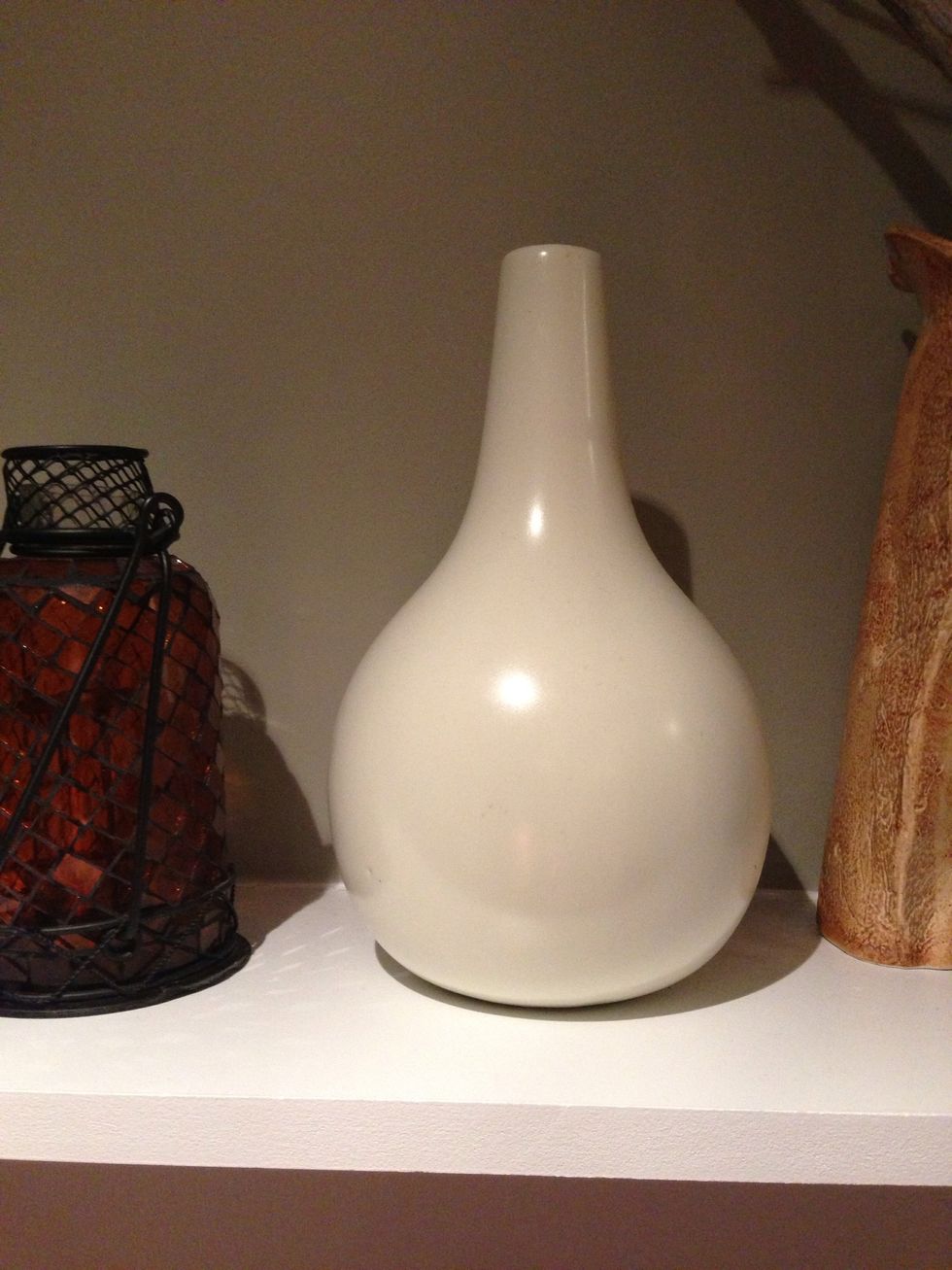 This white vase is also from the dollar store and was selected for its interesting shape. You can use different vase sizes and shapes in a balanced way by keeping them the same colour!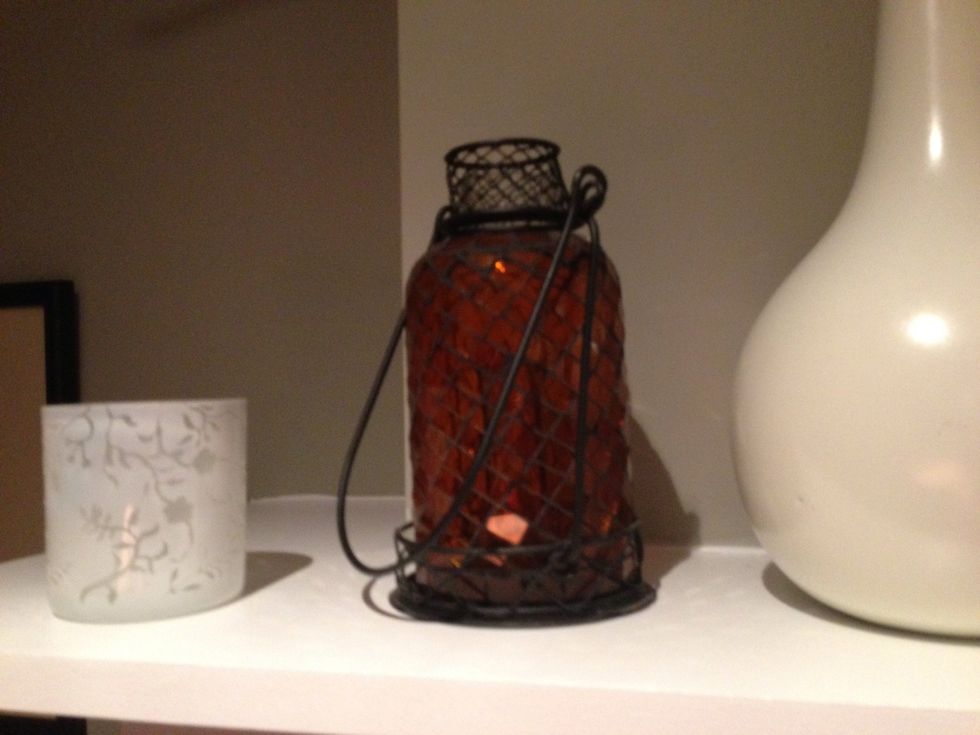 This mosaic lantern was found at a flea market for less than a dollar. Brings a depth, and even better if it has a great story, to your display!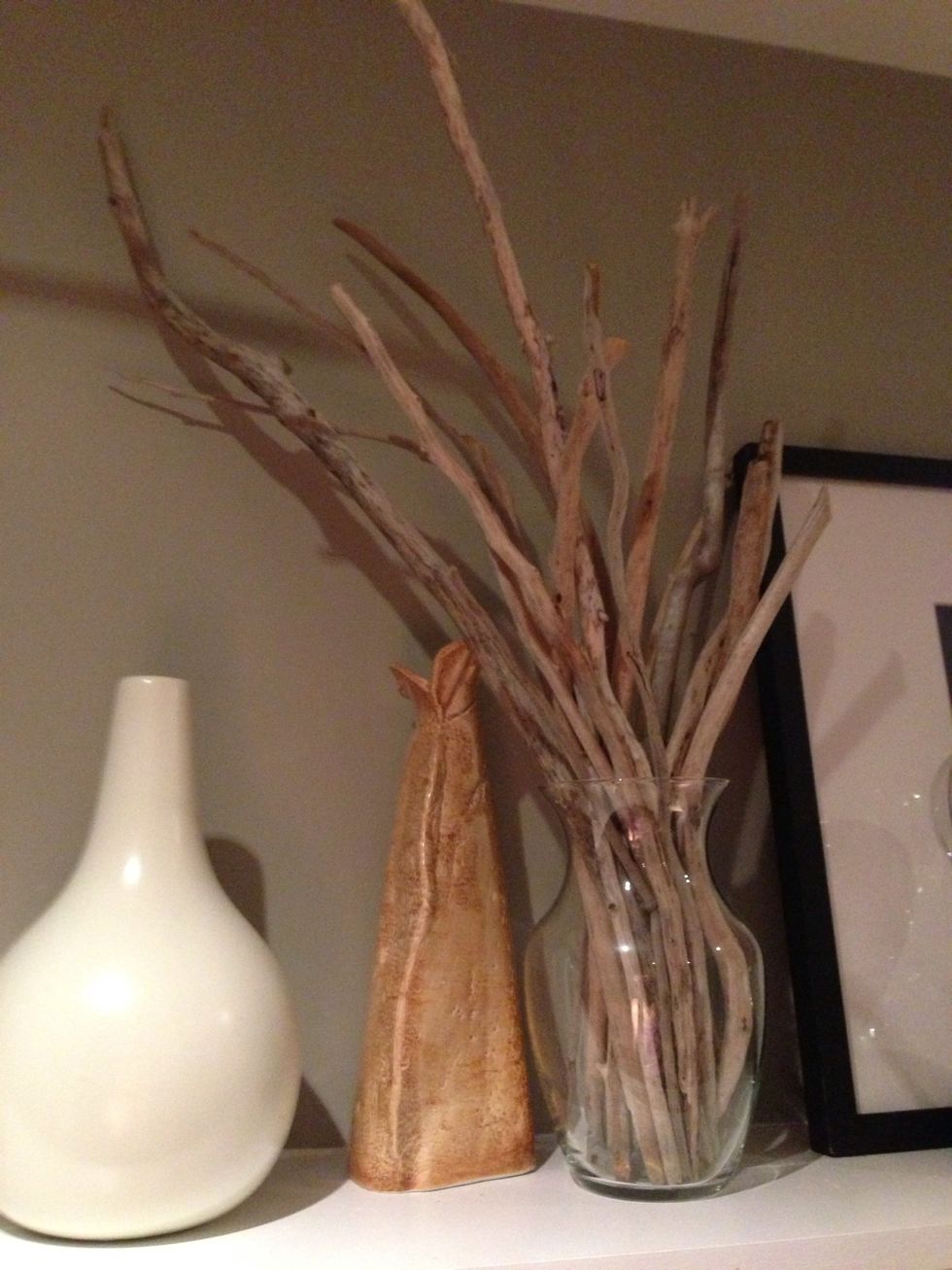 This terra cotta handmade vase was a gift, so not only is it priceless, it comes from thoughtfulness, and is a great conversation starter. My friend also feels appreciated by my showcase!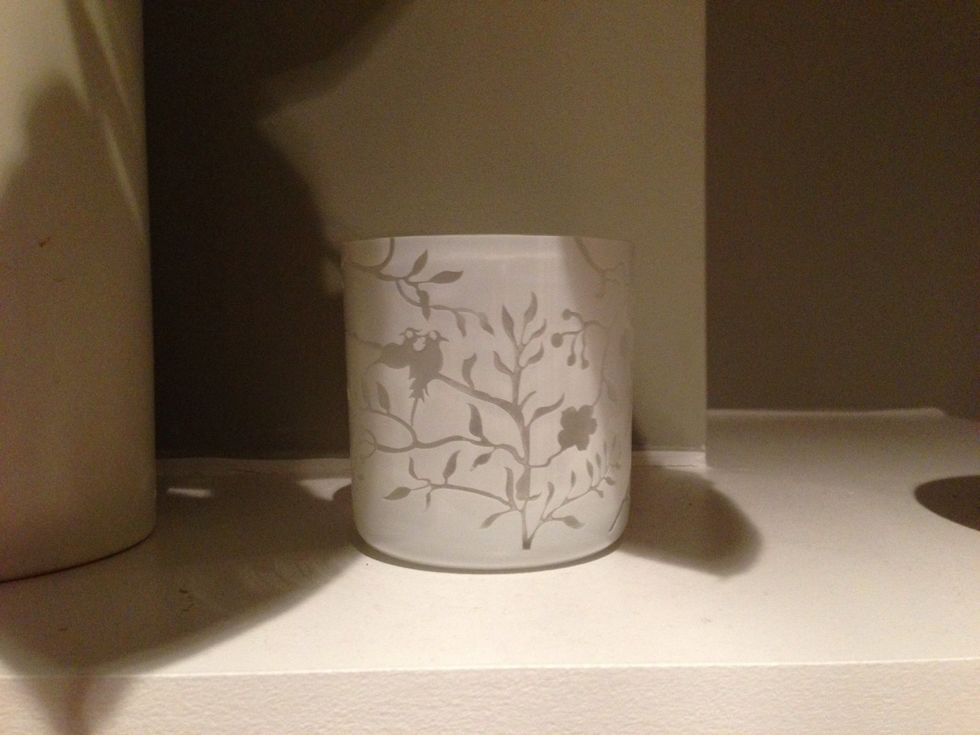 Put one votive candle holder at each end. They come from the dollar store, but quite visually attractive. They offer a soft, romantic glow and are very practical in the event of an electric outage!
There you go, a nicely dressed up display, and you can put your money in the bank for a rainy day. No one will ever know! People will probably ask you for help at their houses, because yours rocks!
2.0 Frames
1.0 Photographic calendar
3.0 Vases
1.0 Bunch of branches
1.0 Decorative plate
1.0 Lantern
1.0 Plant
2.0 Votive candle holders