Decorate Jubilee Cupcakes - Quick and Cheap
174
After letting your cupcakes cool, chop the tops off to level them.
Dust your work area with some icing sugar to stop the icing sticking. Roll out your blue icing then cut out as many pieces of icing as necessary. This will depend on how many cupcakes you have made.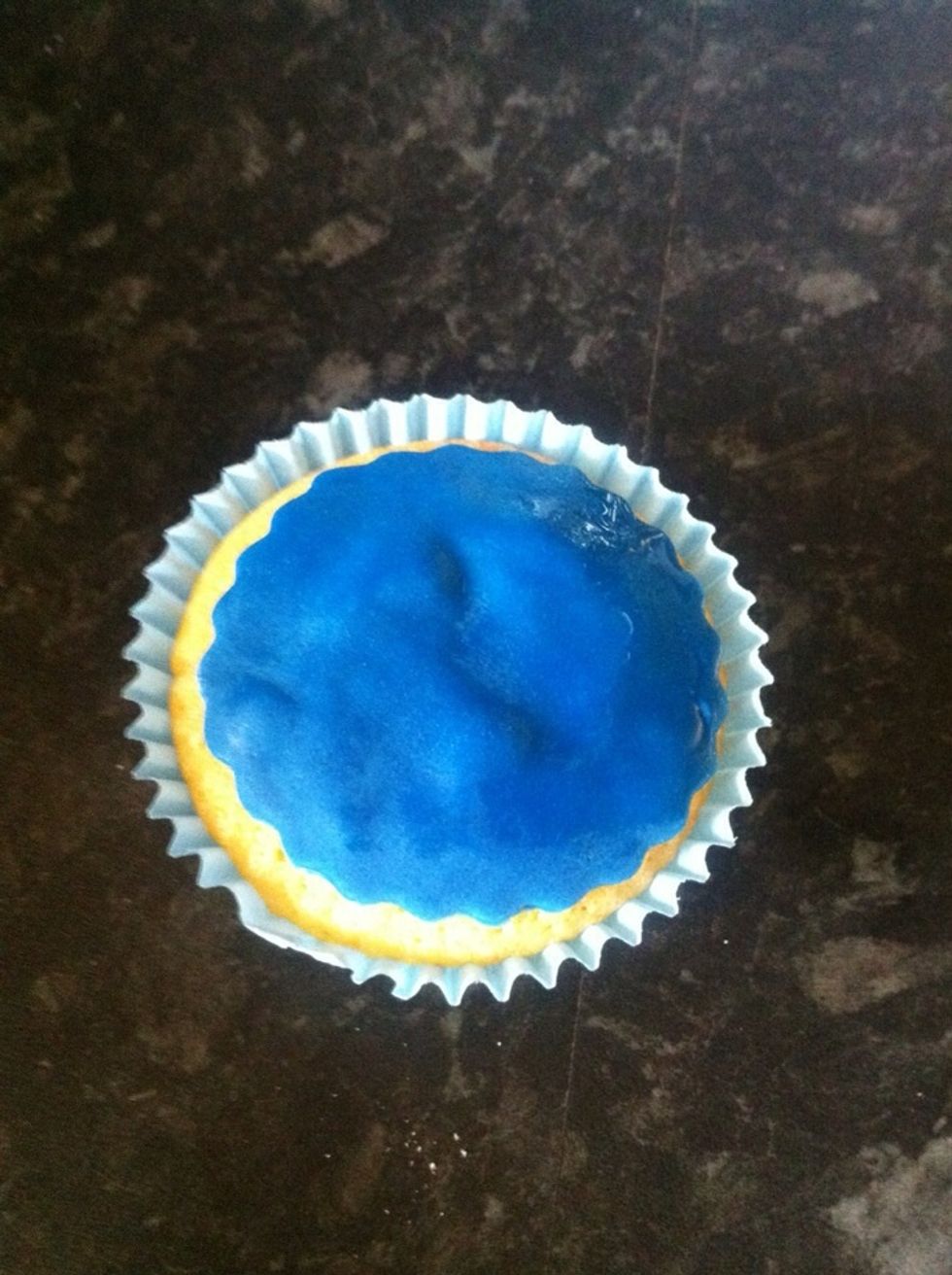 Use a drop of water to wash off the icing sugar. You can do this by dabbing your finger in some water and gently rubbing he water over the top. Use a little buttercream to stick the icing to the top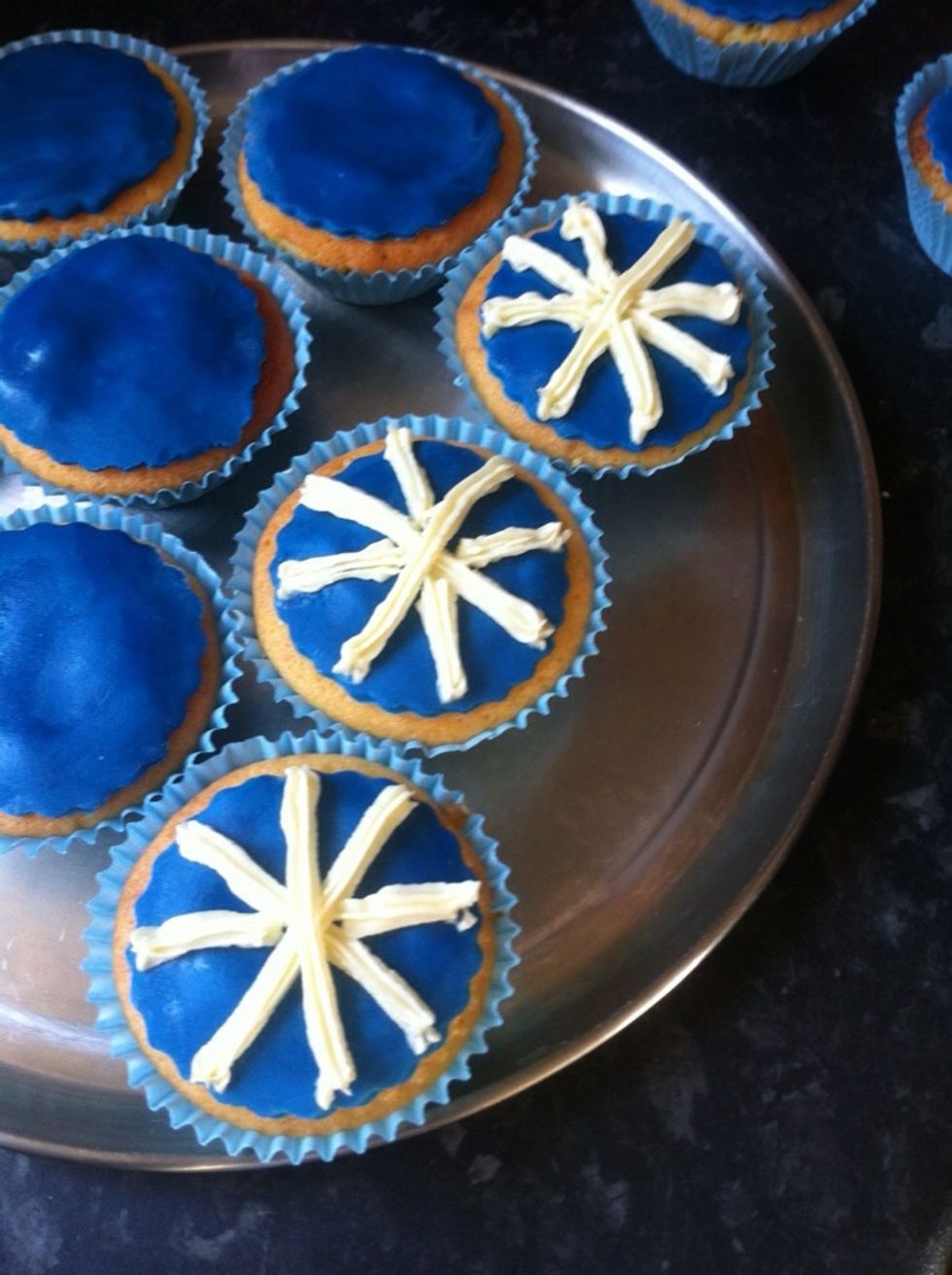 Pipe the buttercream into a star shape. This will be the white for the England and Scotland part of the union jack.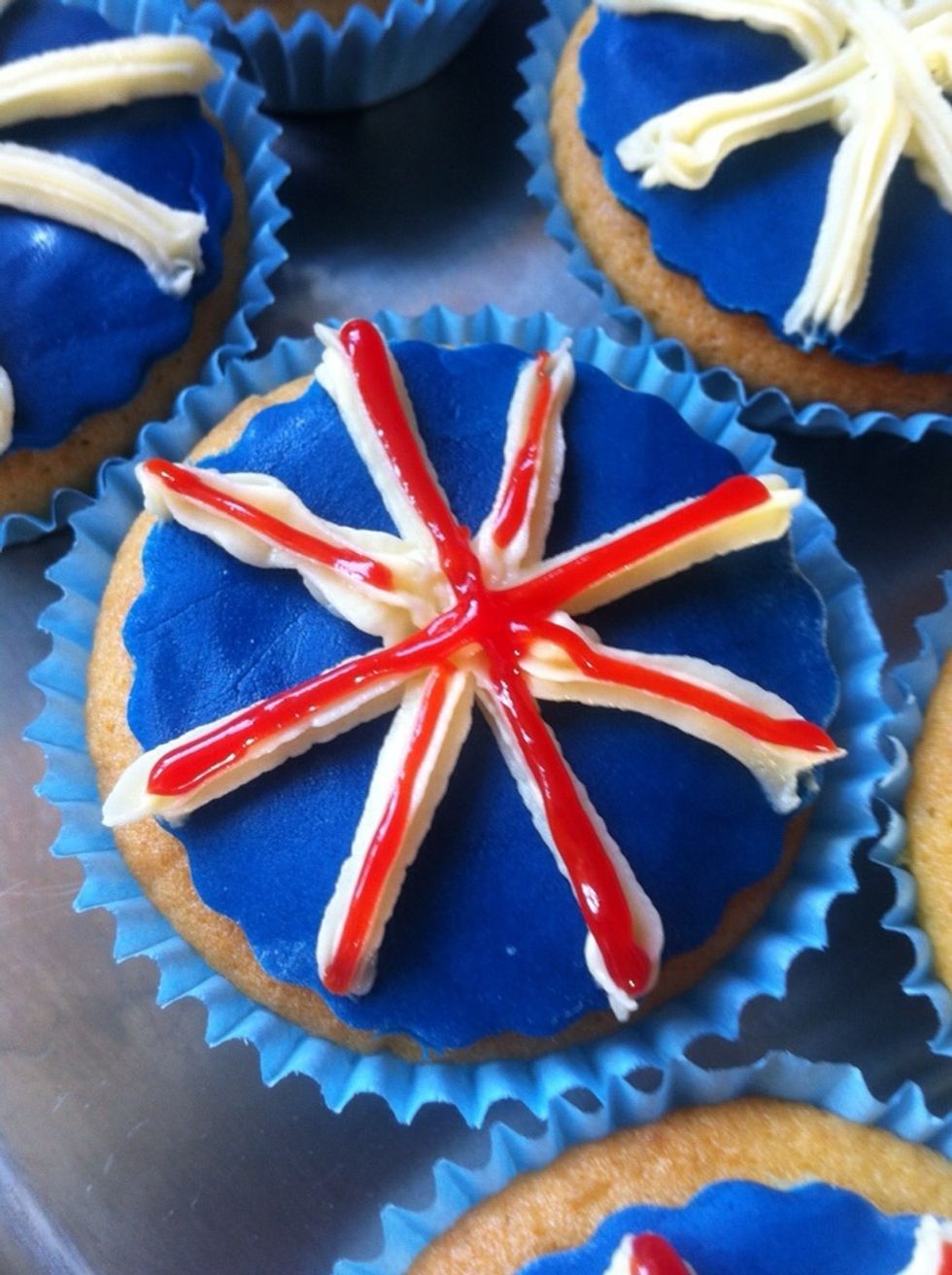 Take your red writing icing (available from supermarkets in the baking aisle) and create the red lines. Go over St George's cross twice to make it thicker. And that's it! Enjoy your jubilee cupcakes!
Dark Blue Roll Out Icing
Butter
Icing Sugar
Water
Red Writing Icing
Round Cutter
Piping Bag and Nozzle