Decided to rescue this box from it's dreary existence!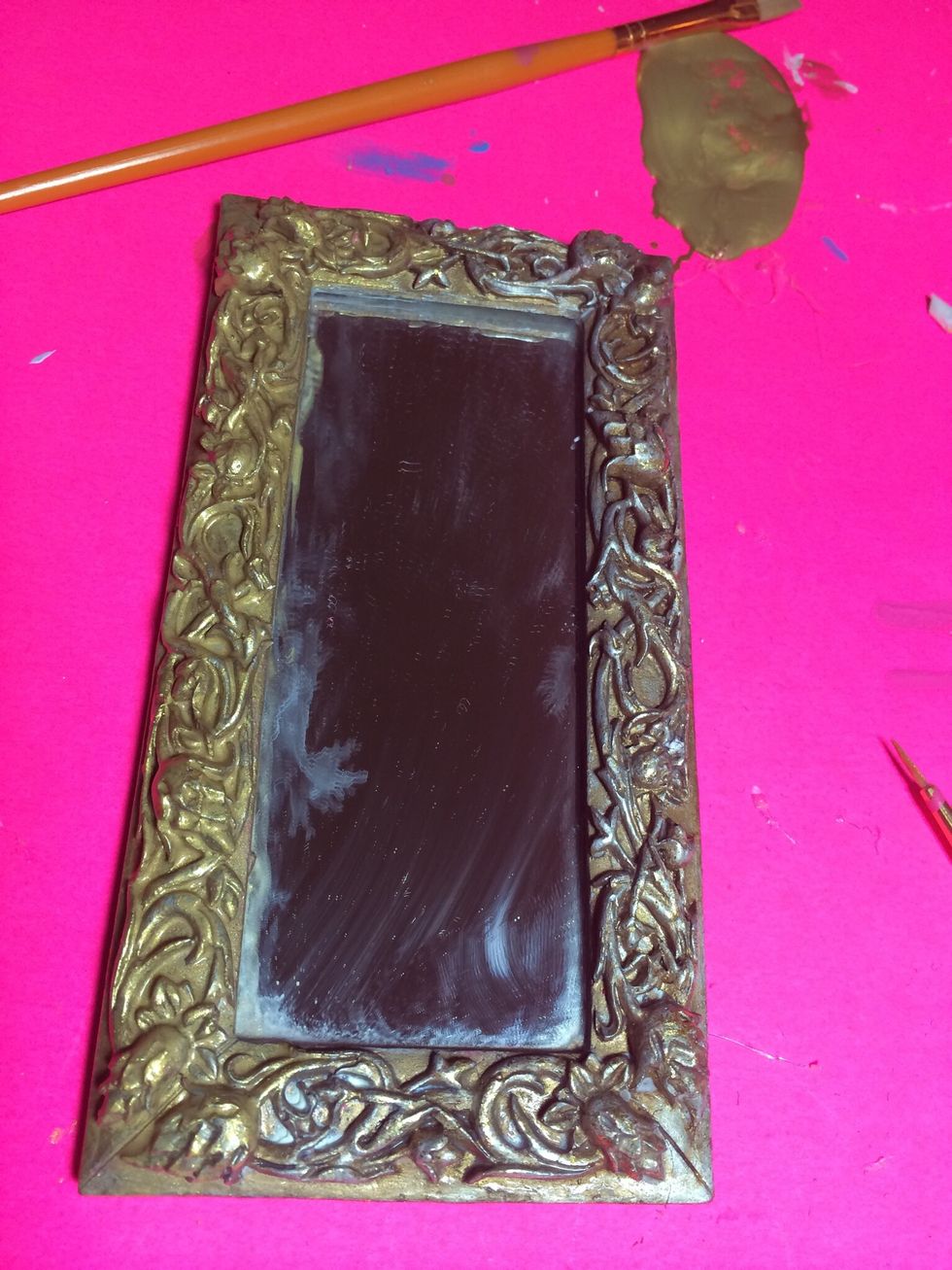 Let's keep with the gold theme repainting with 2 layers of gold metallic acrylic craft paint.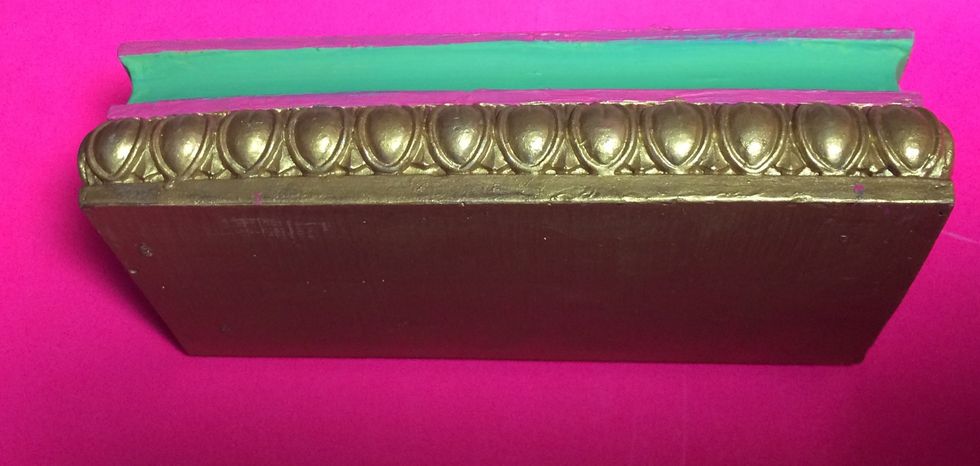 Painted the trim of box with pink and green to match other embellishments. I used acrylic craft paint I mixed colors to create these colors.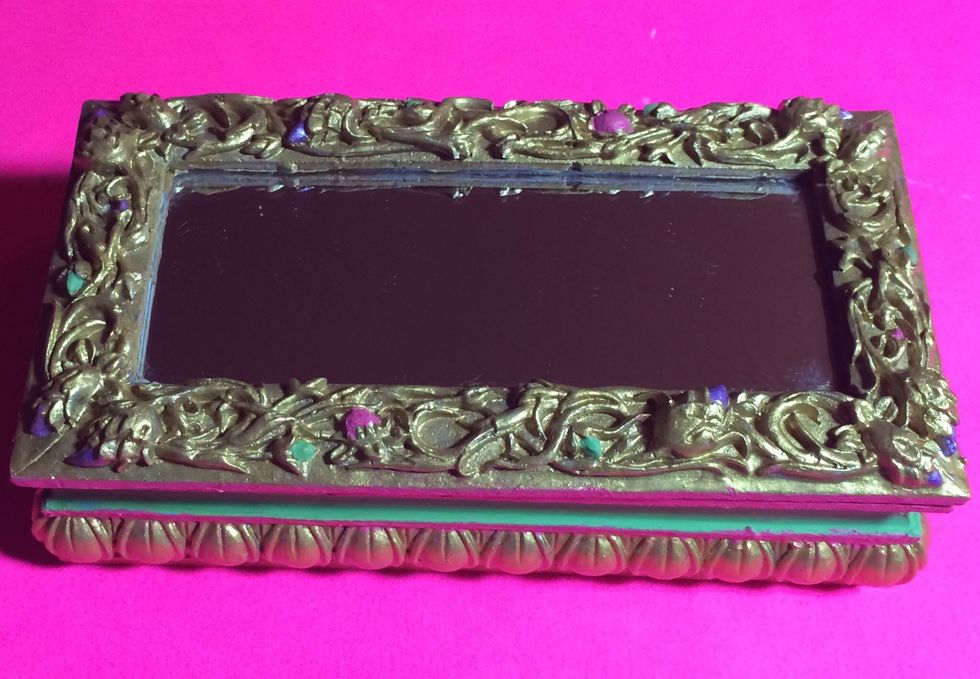 Painted some flowers on top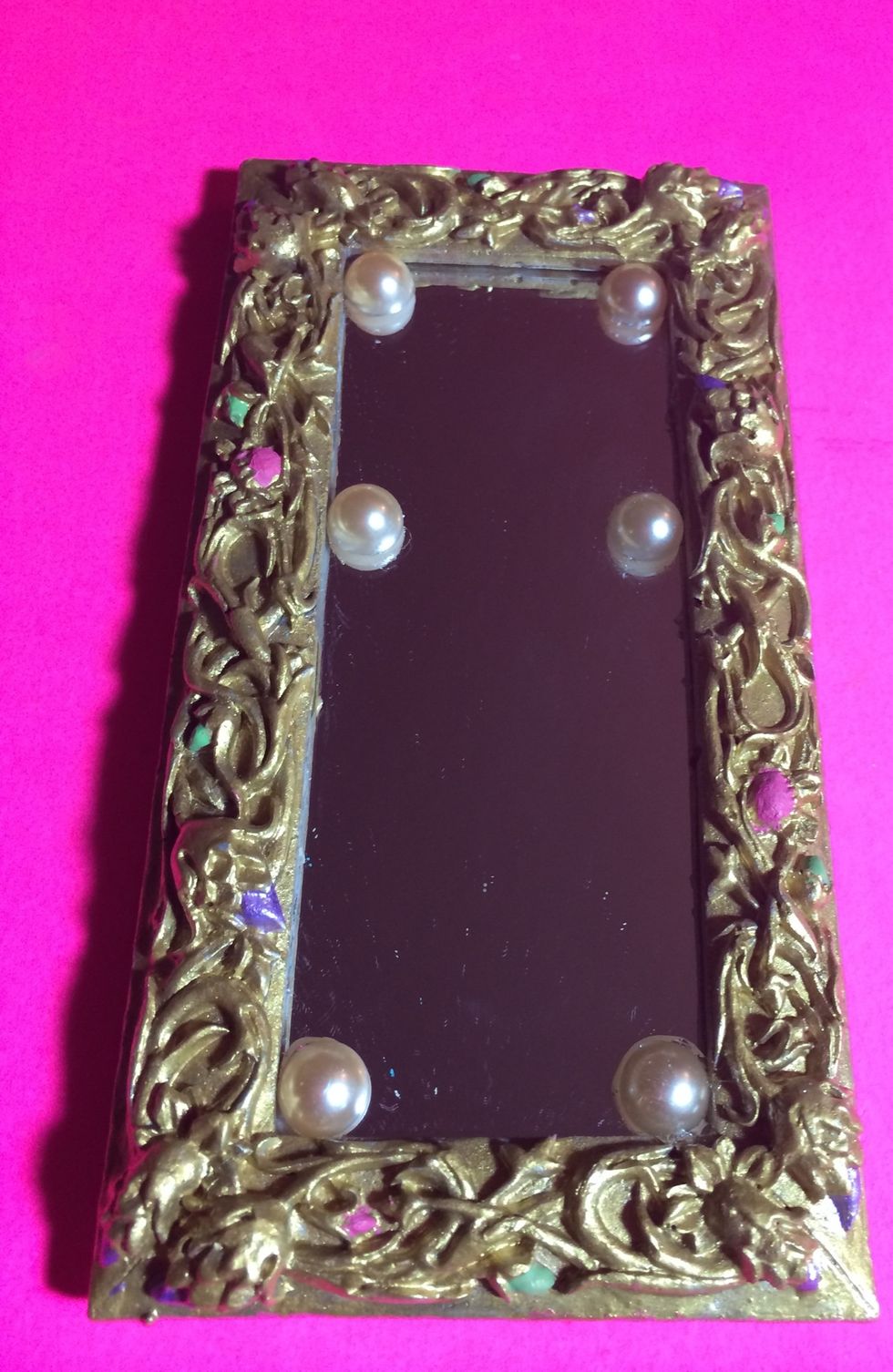 Added some half pearls to match with shoe
Add decorations like bows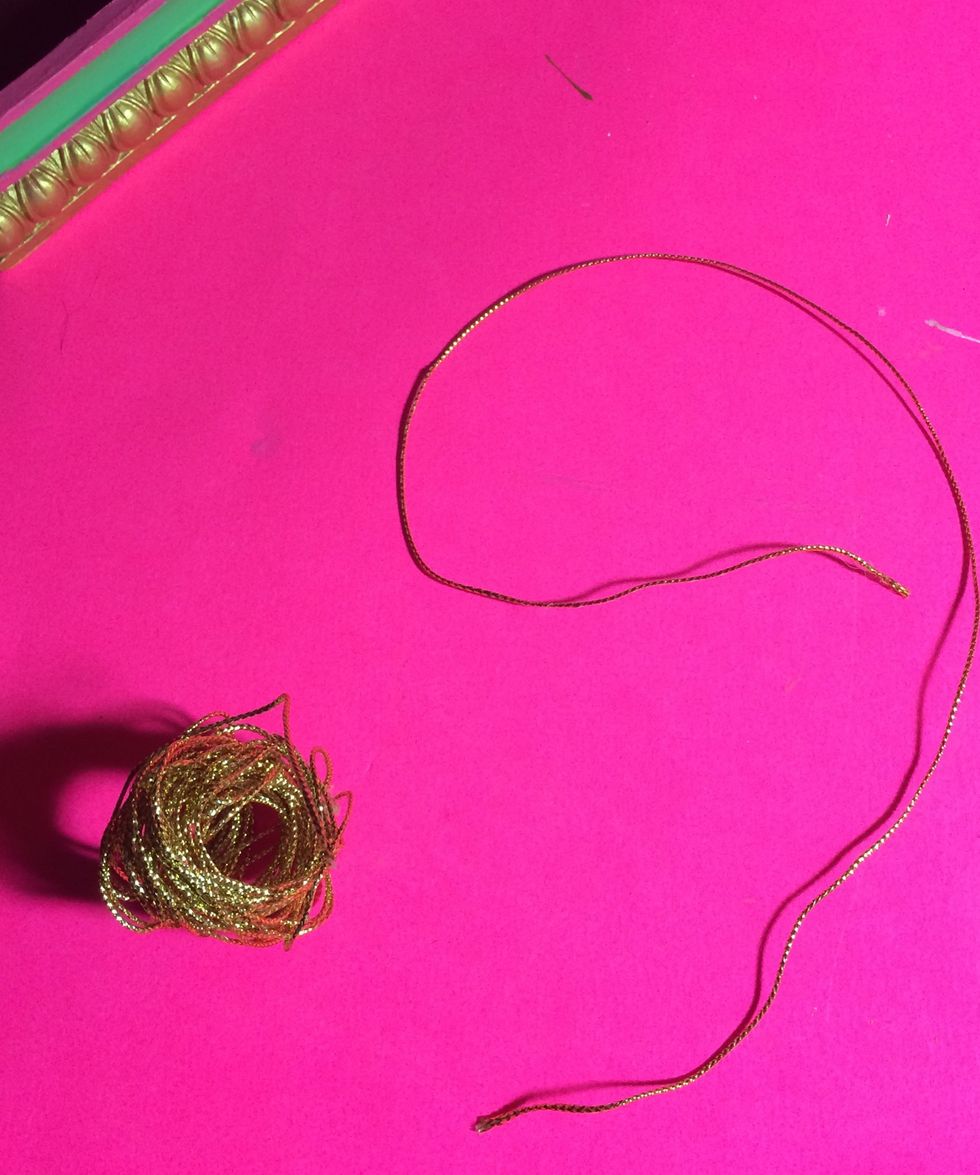 Gold trim
Sanded the bottom of shoe. I just thought it would help with the glue sticking to the mirror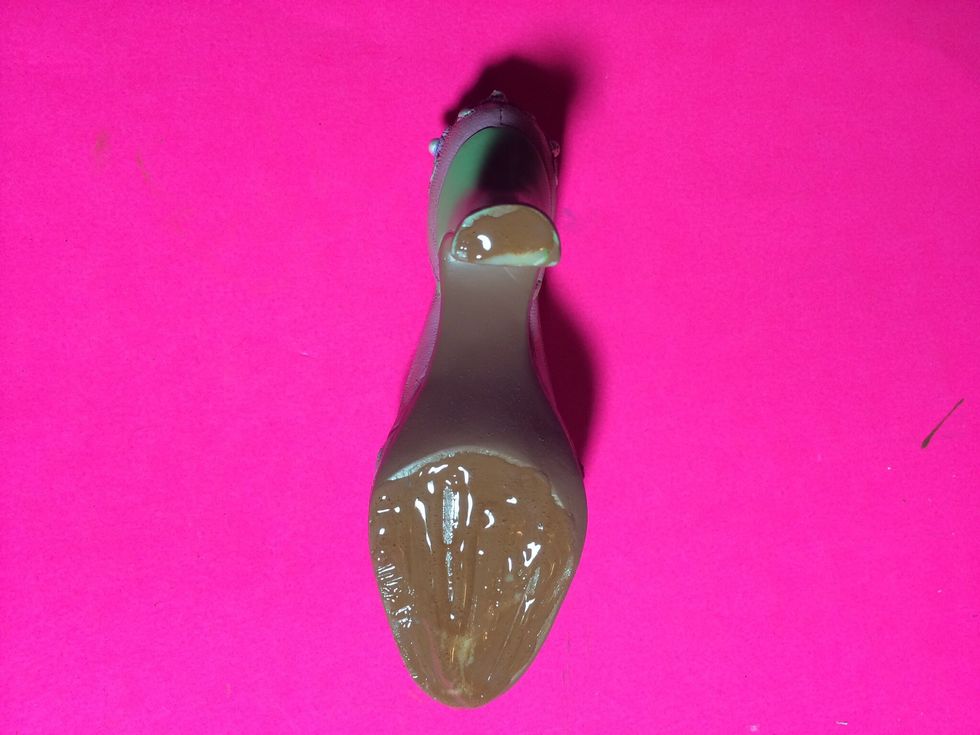 Added adhesive--E-6000 it's industrial strength waterproof adhesive.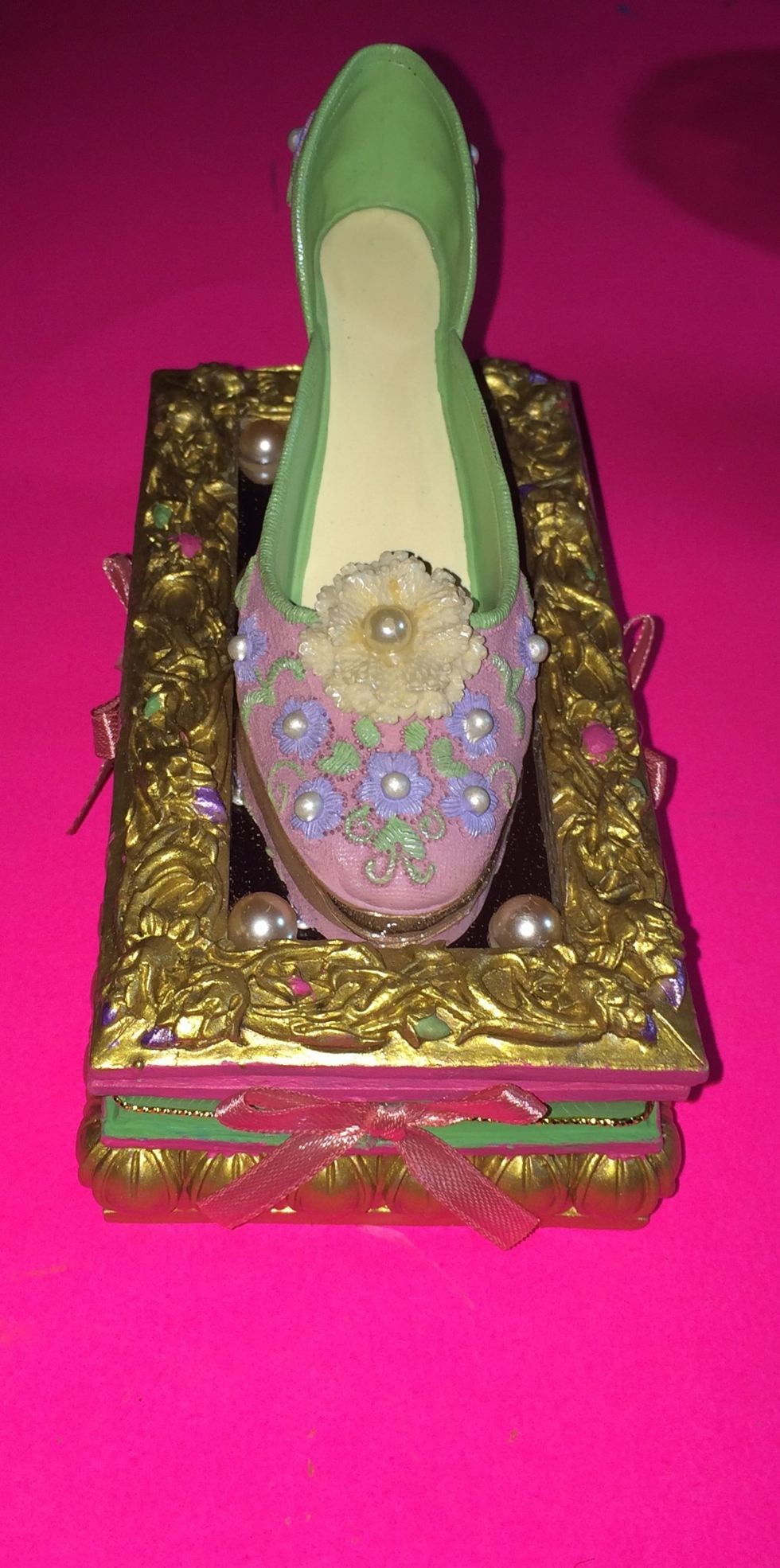 Placed shoe between pearls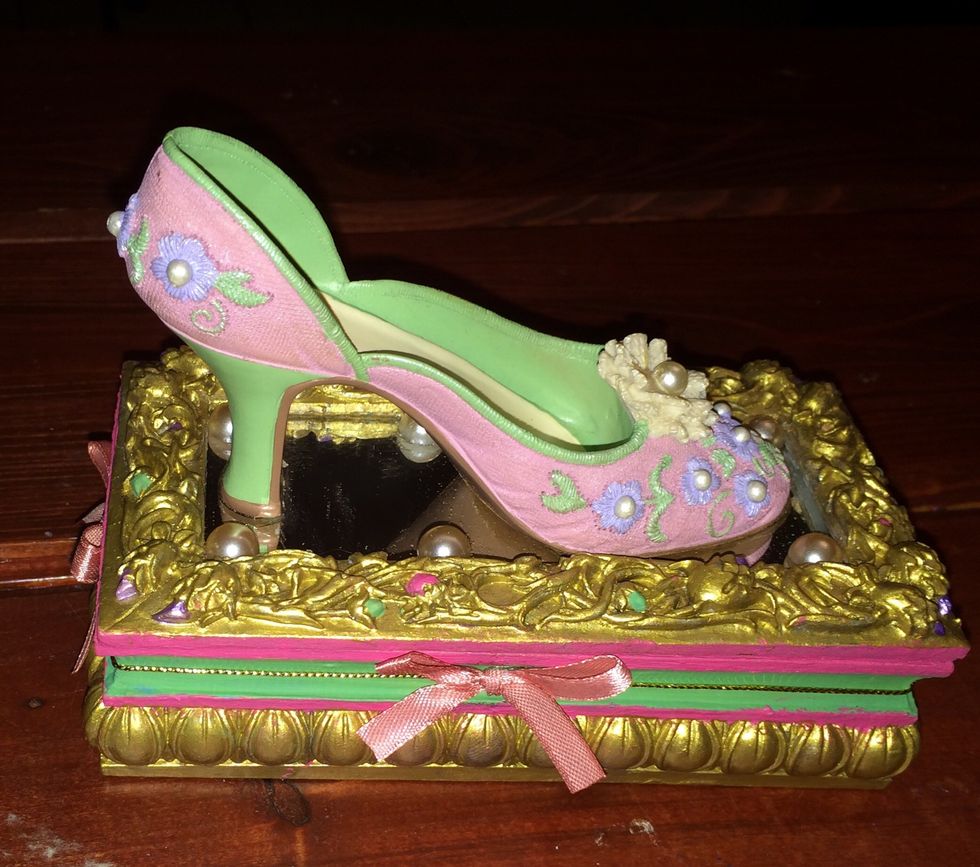 Oooh lala!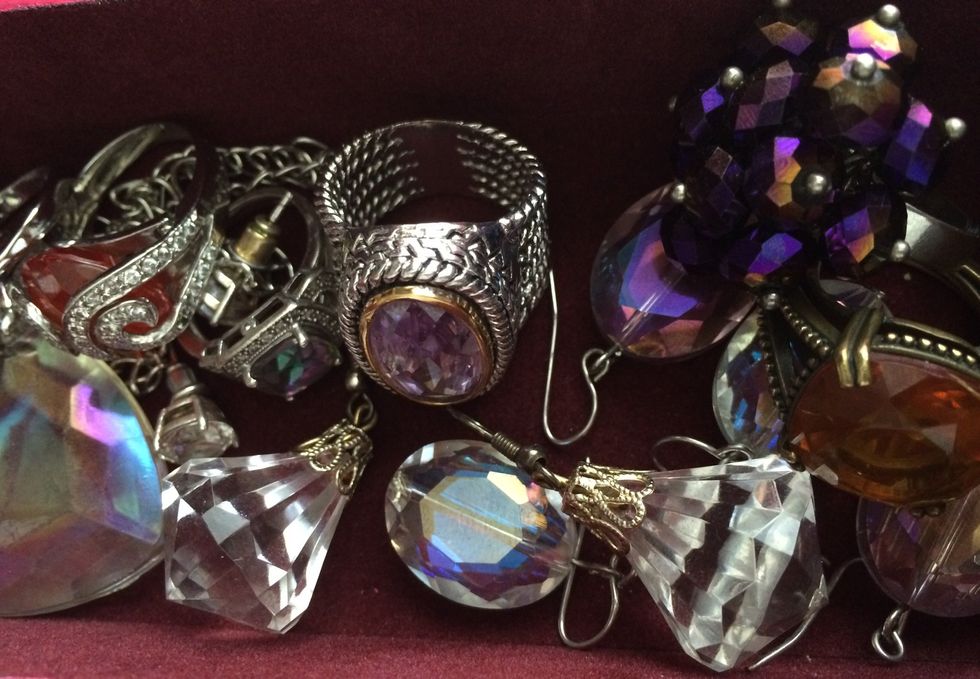 Fill with jewels!
Beautiful finish!
Jewelry trinket box
Acrylic paint
Embellishments
Brush