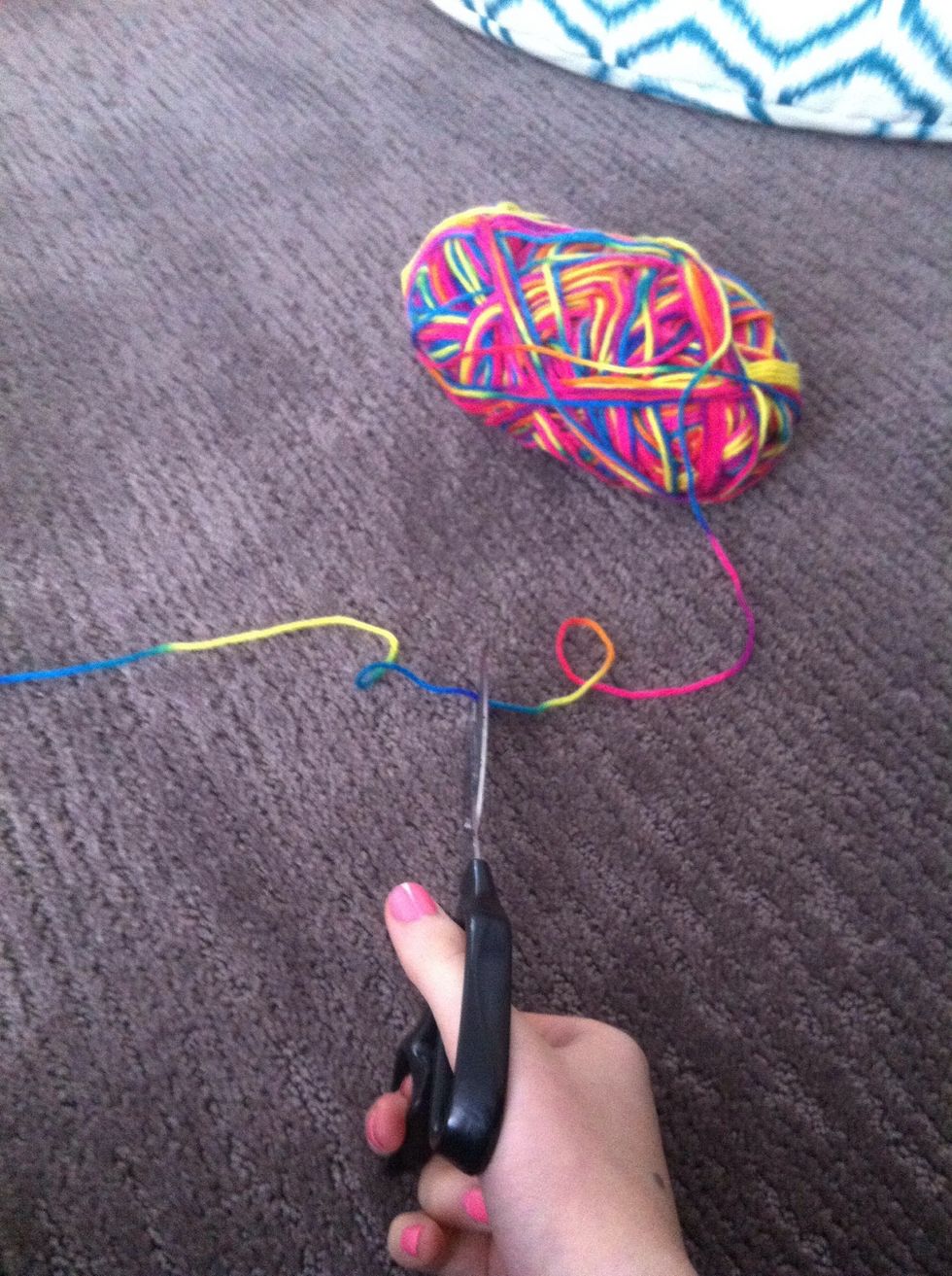 Cut a length of your thread. It doesn't matter on length. You can always tie some more on.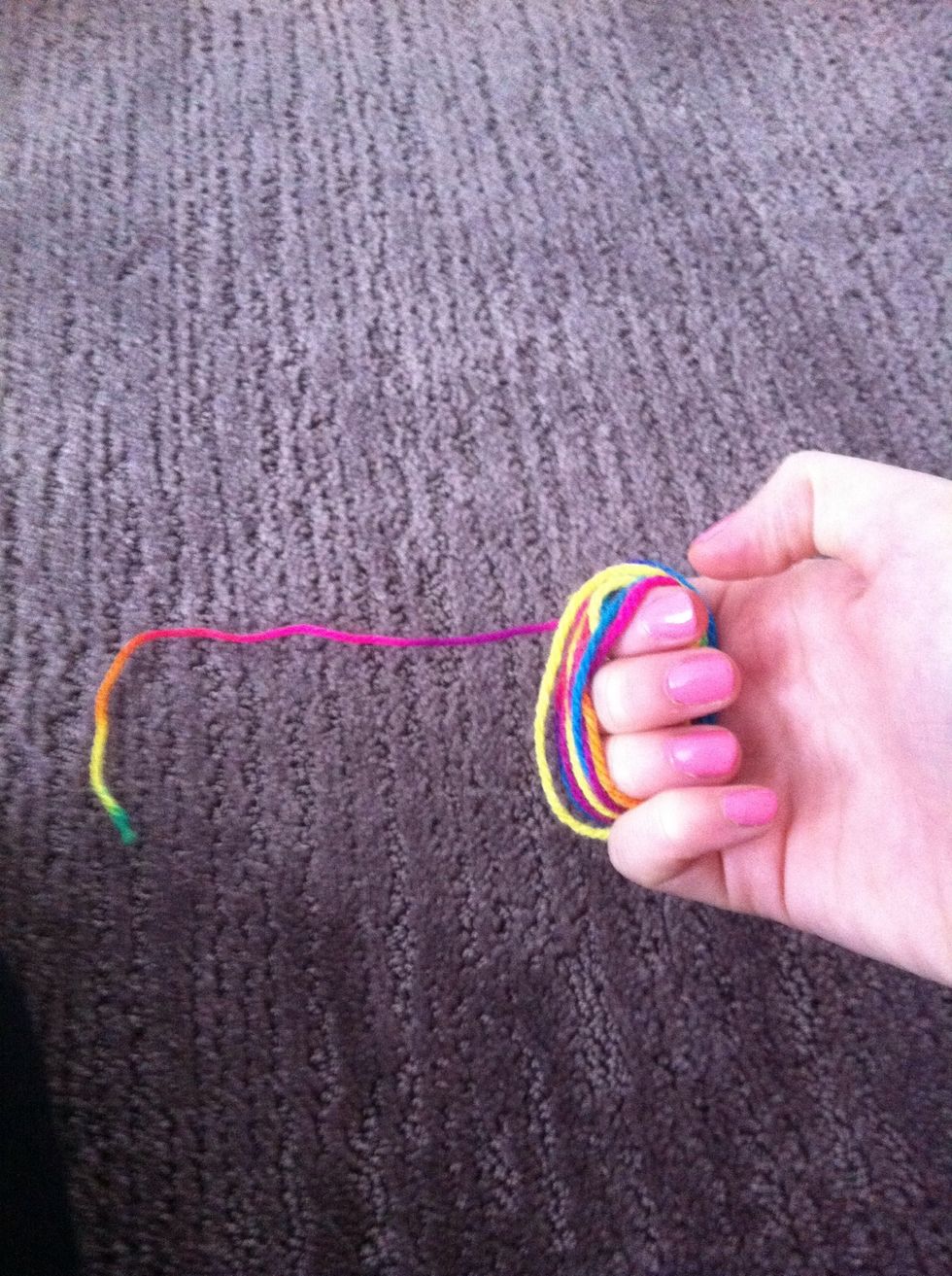 Wrap the cut piece of thread around three fingers leaving some thread.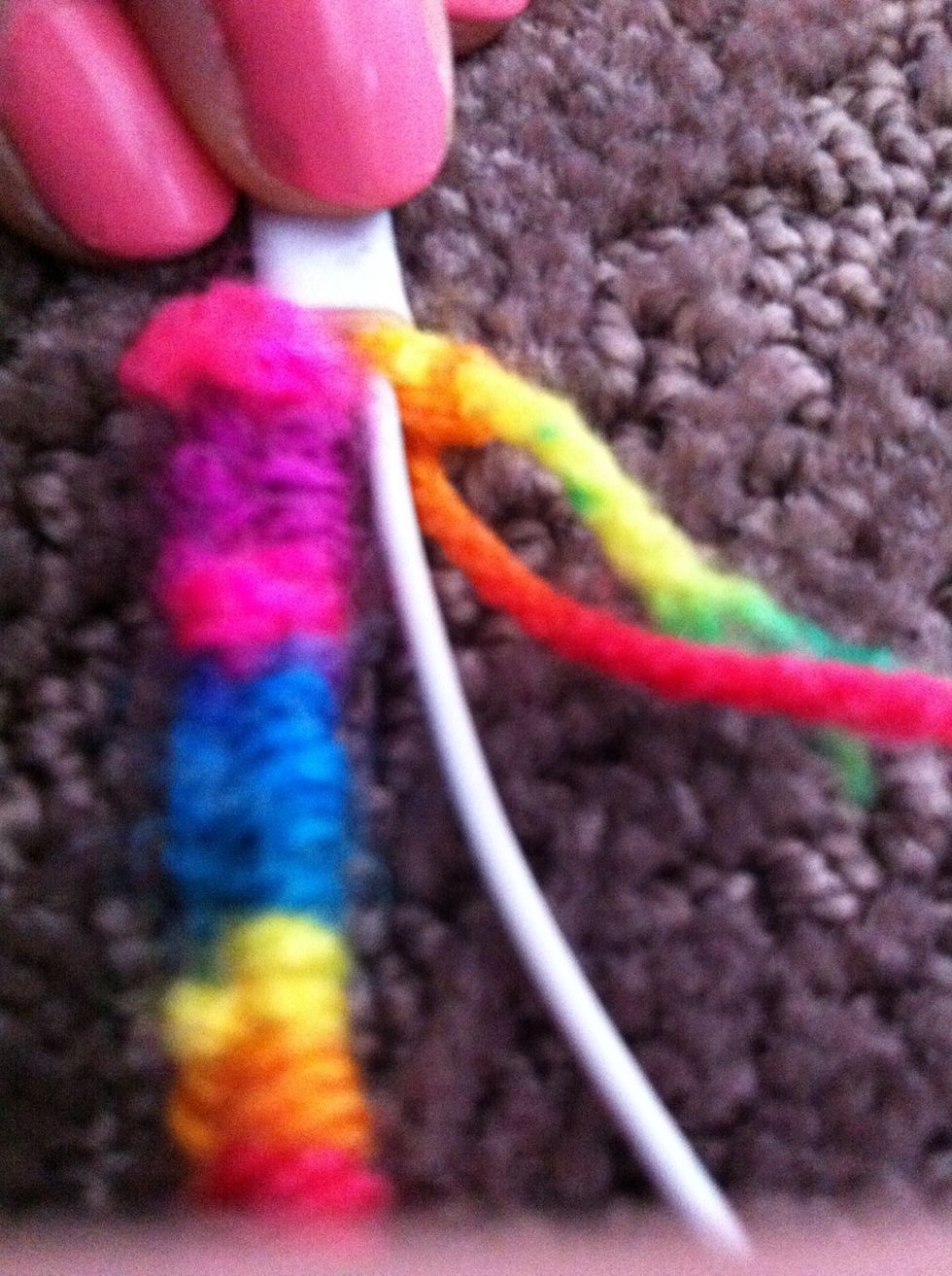 Tie 2 knots at the end of the cord.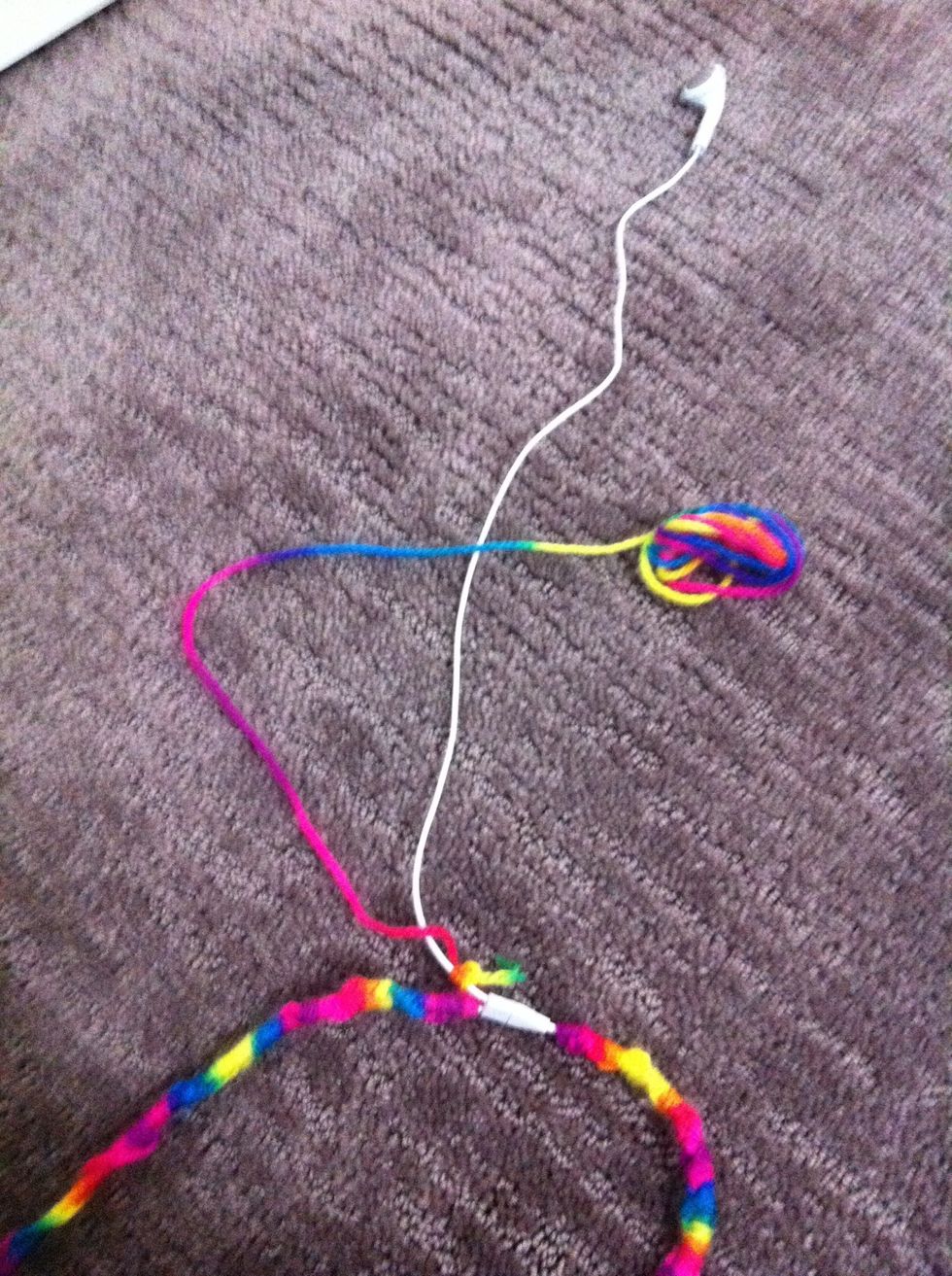 Place thread over the cord in a backward 4 shape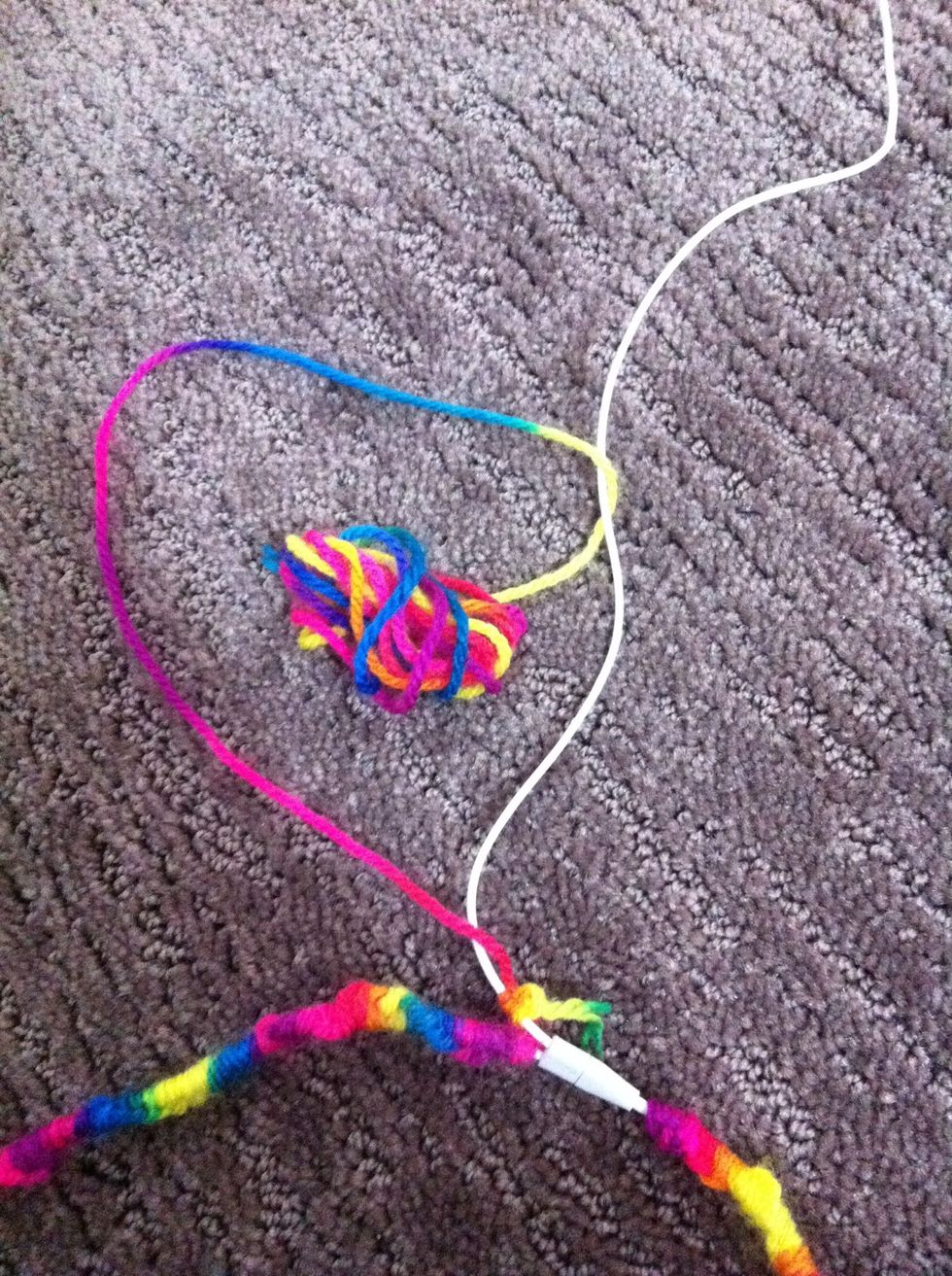 Pass it unerneath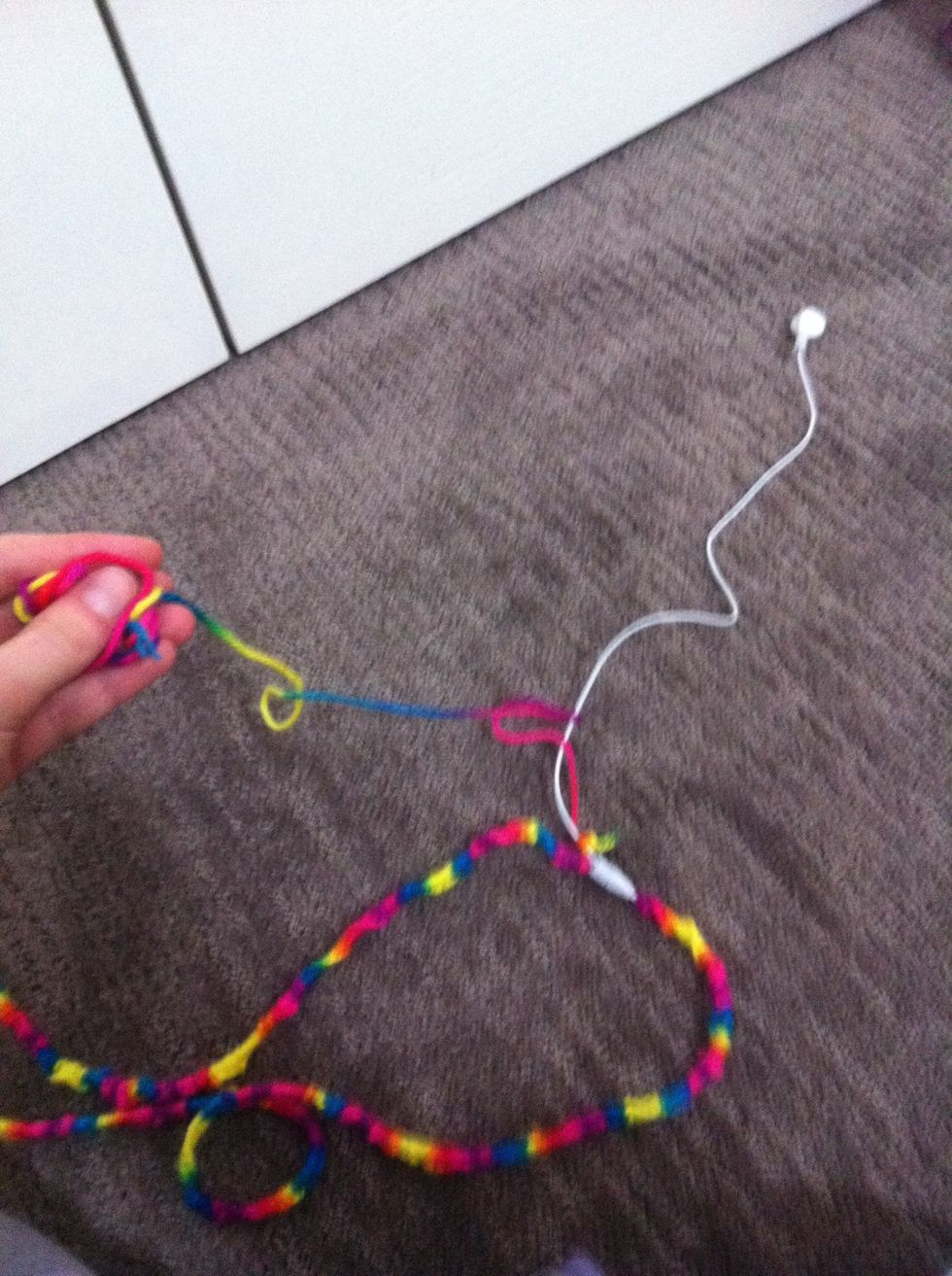 Pull it through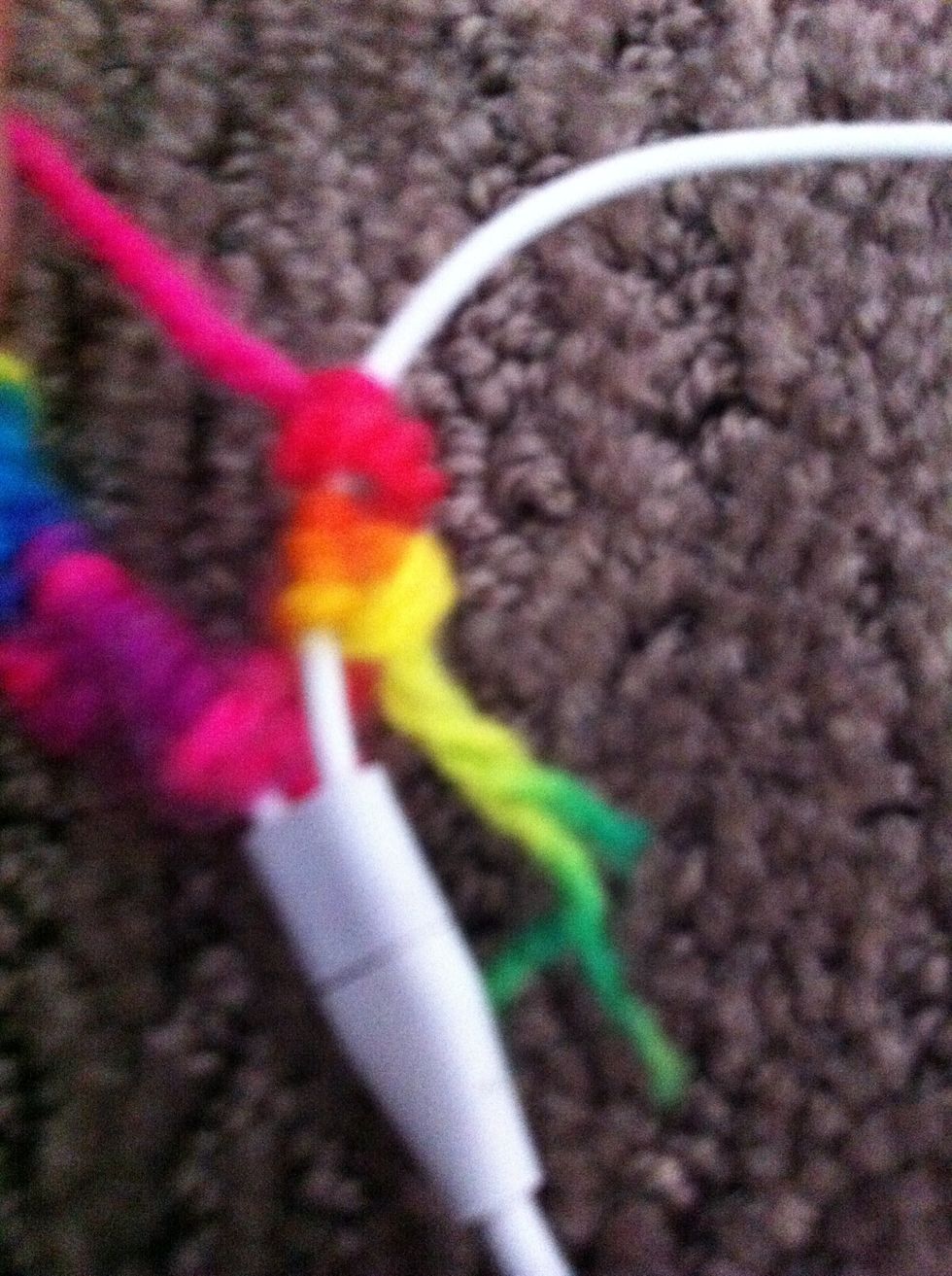 It should look something like this.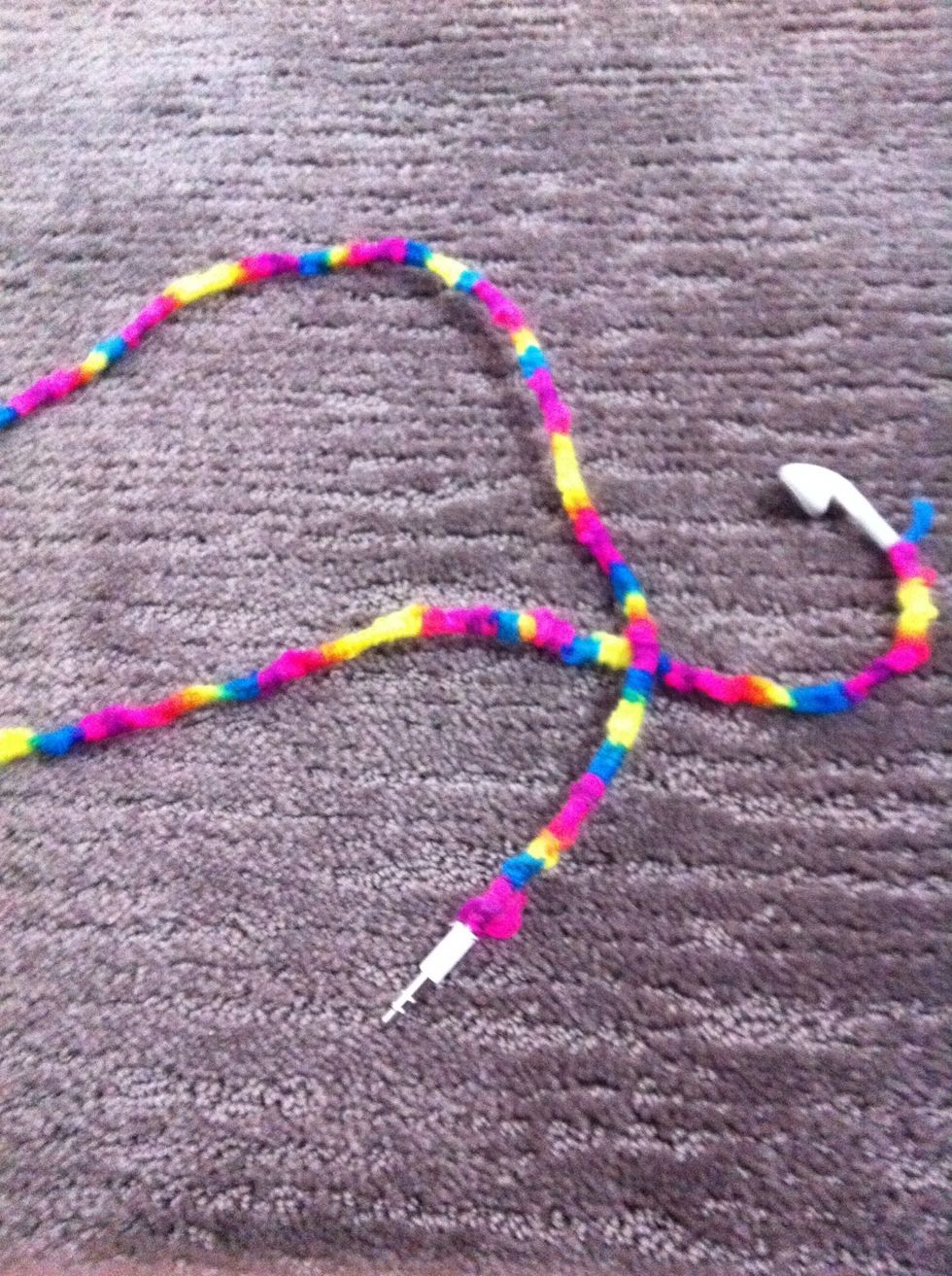 Repeat until all cords are done. Tie on more thread if u have to.
Any earphones (Apple ones are fine)
Embroidery thread or very thin wool