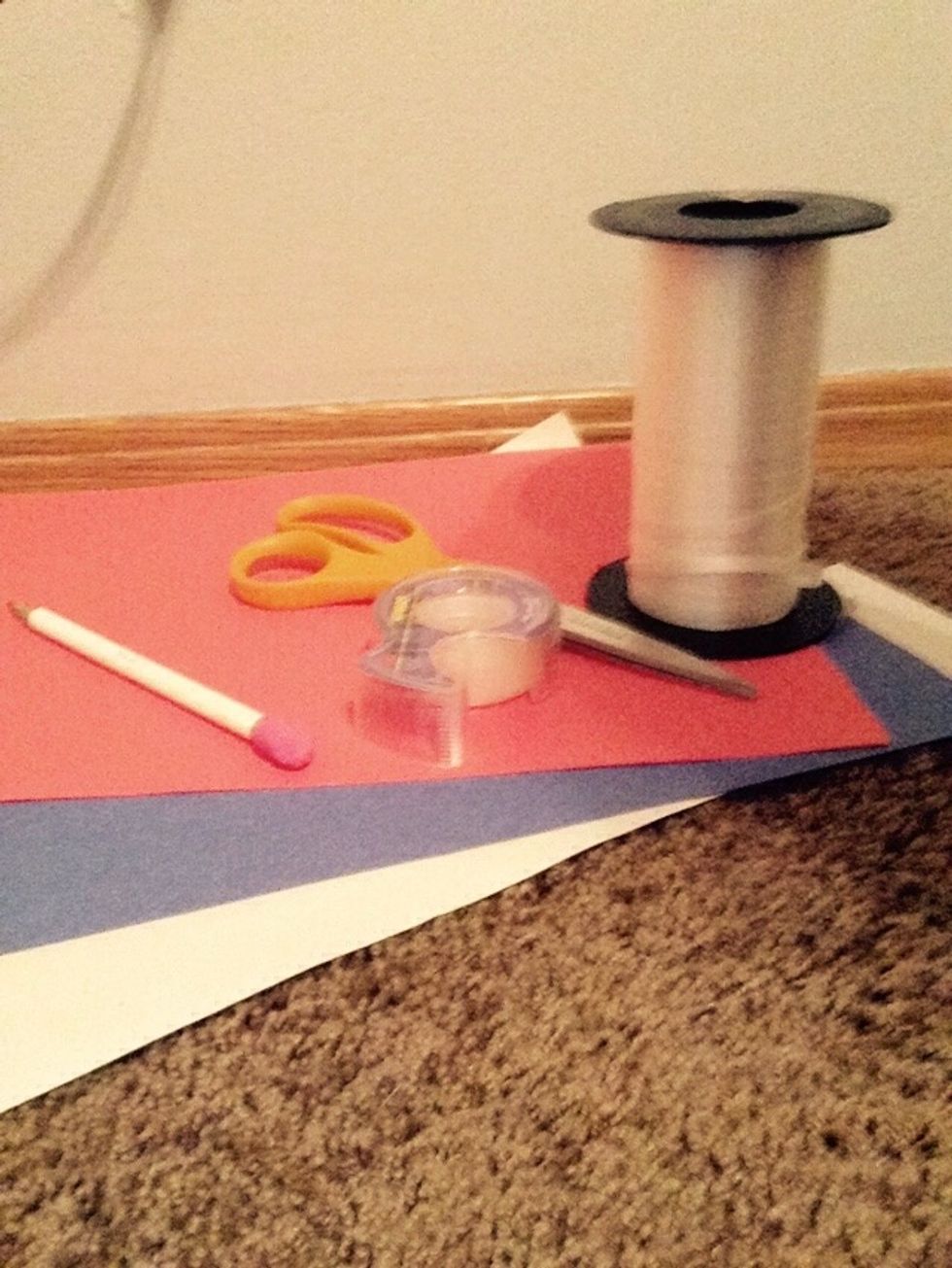 First, gather your supplies.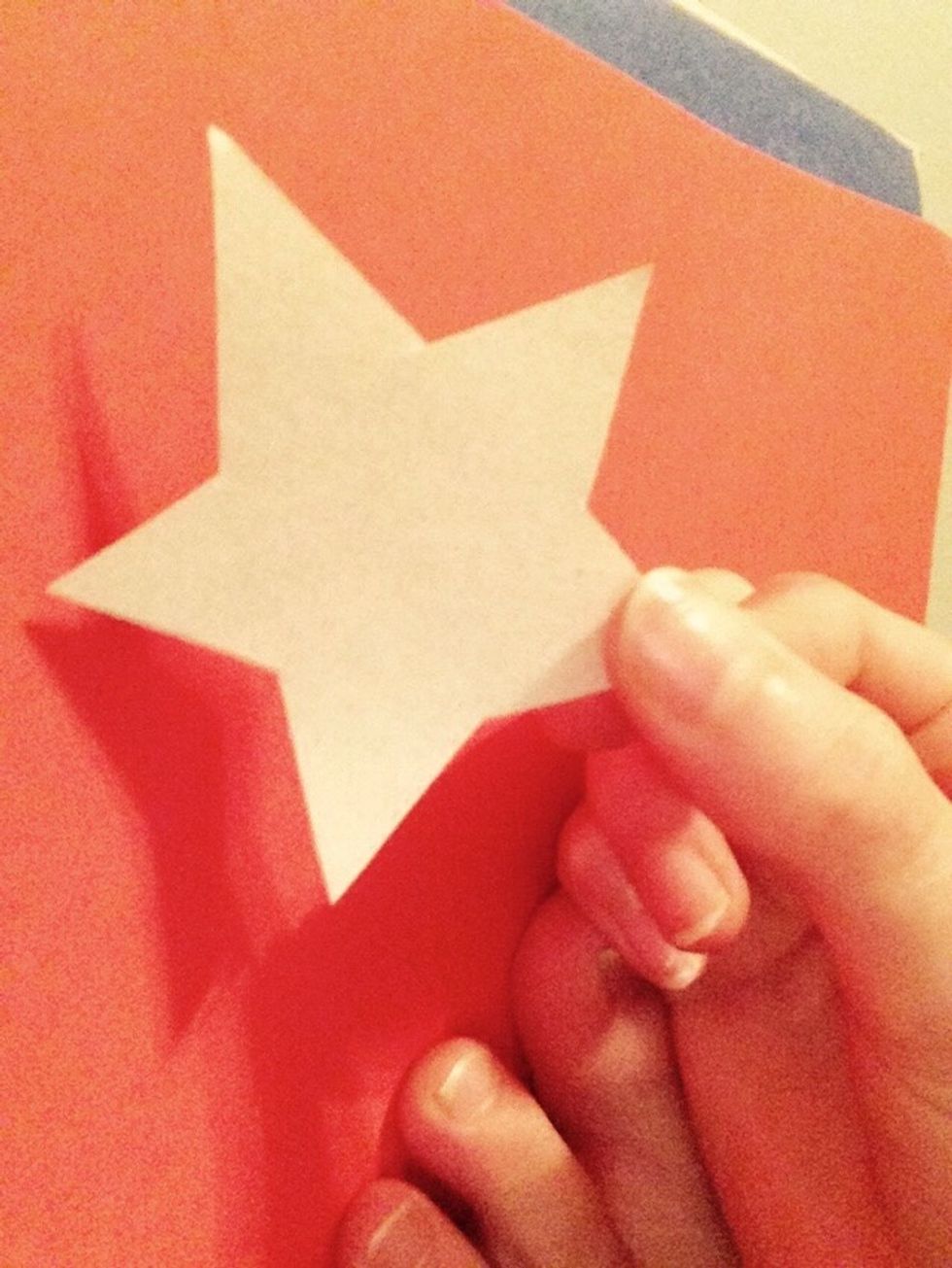 Next, cut out a star shape to use as a stencil. I hand-drew mine, but if you prefer, you can trace it instead.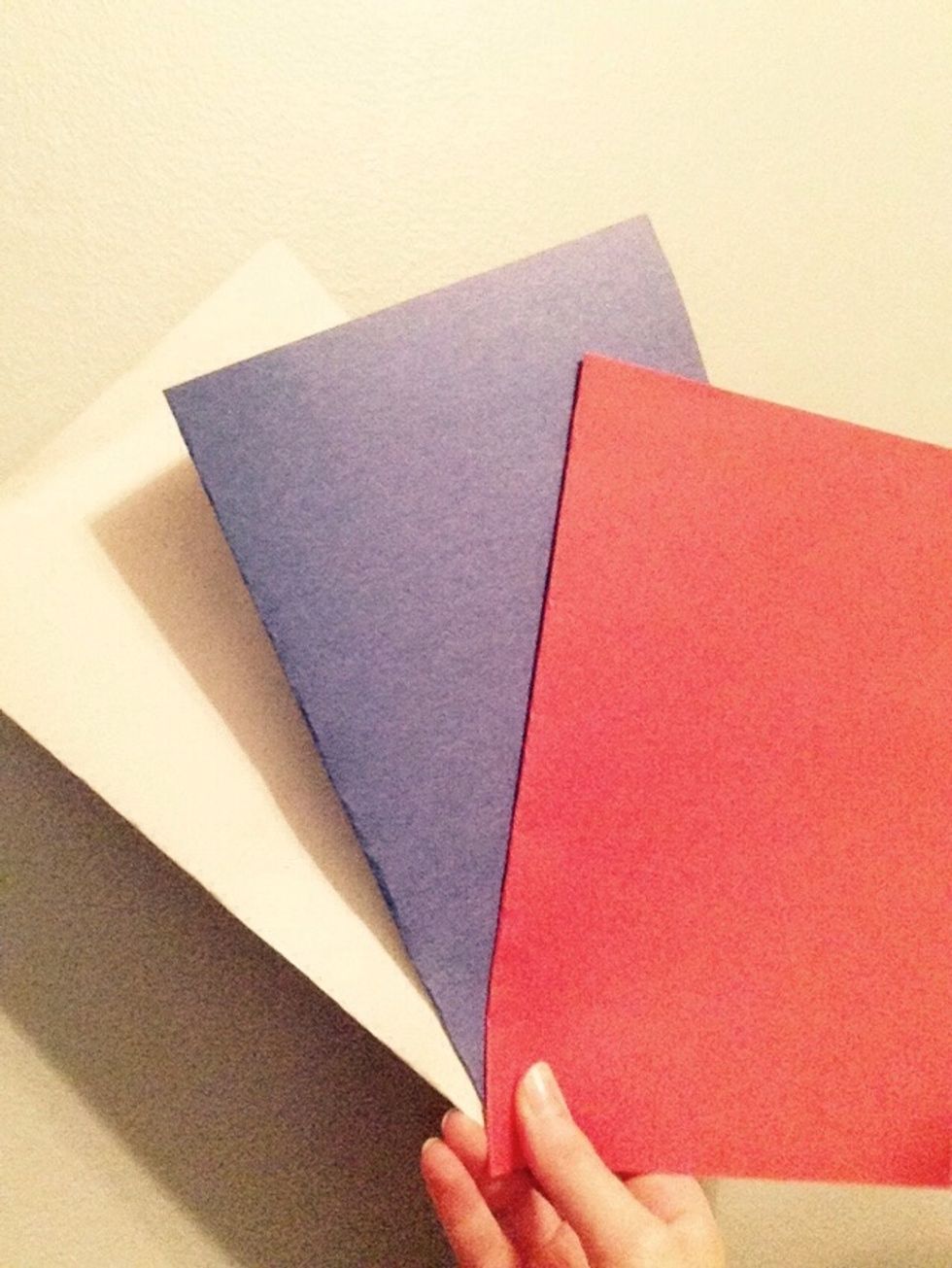 Now fold each of the construction papers in half...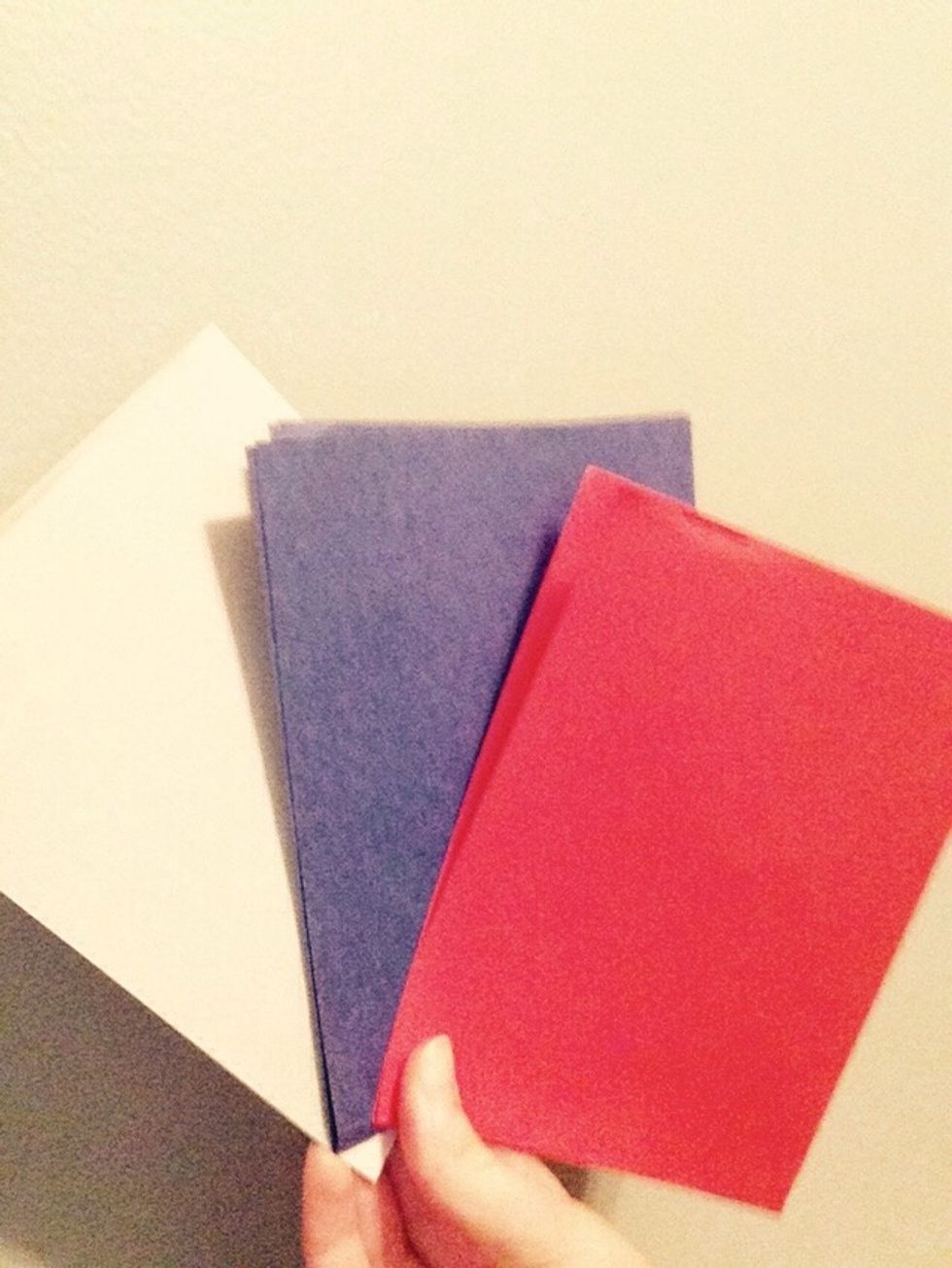 ...and in half again.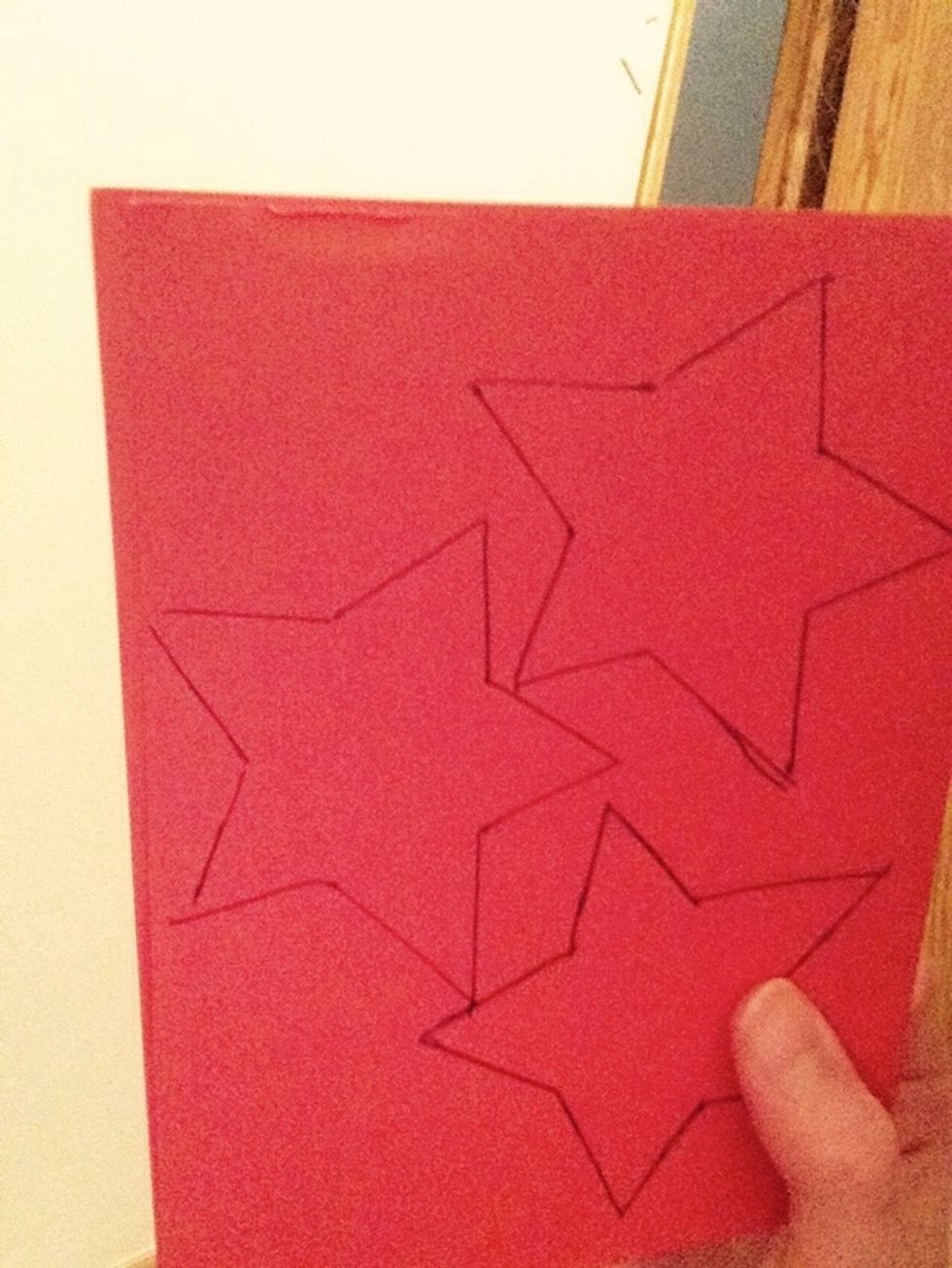 Using the stencil, trace stars onto the construction paper. I could fit no more than three stars on each paper.
Cut out all the stars. You should end up with 12 stars per paper.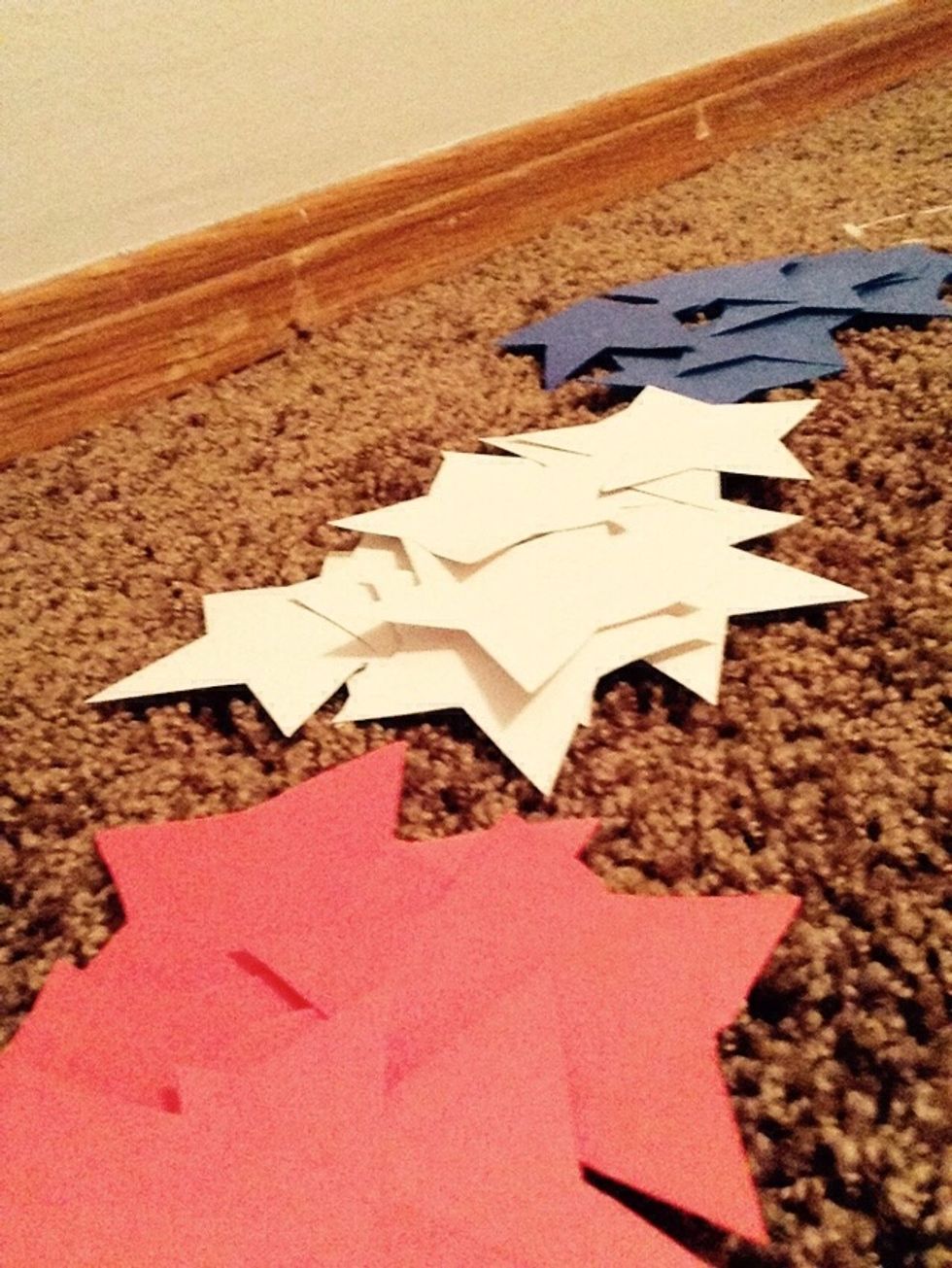 I used 3 papers for each color so I ended up with about 35 stars per color, 105 stars total.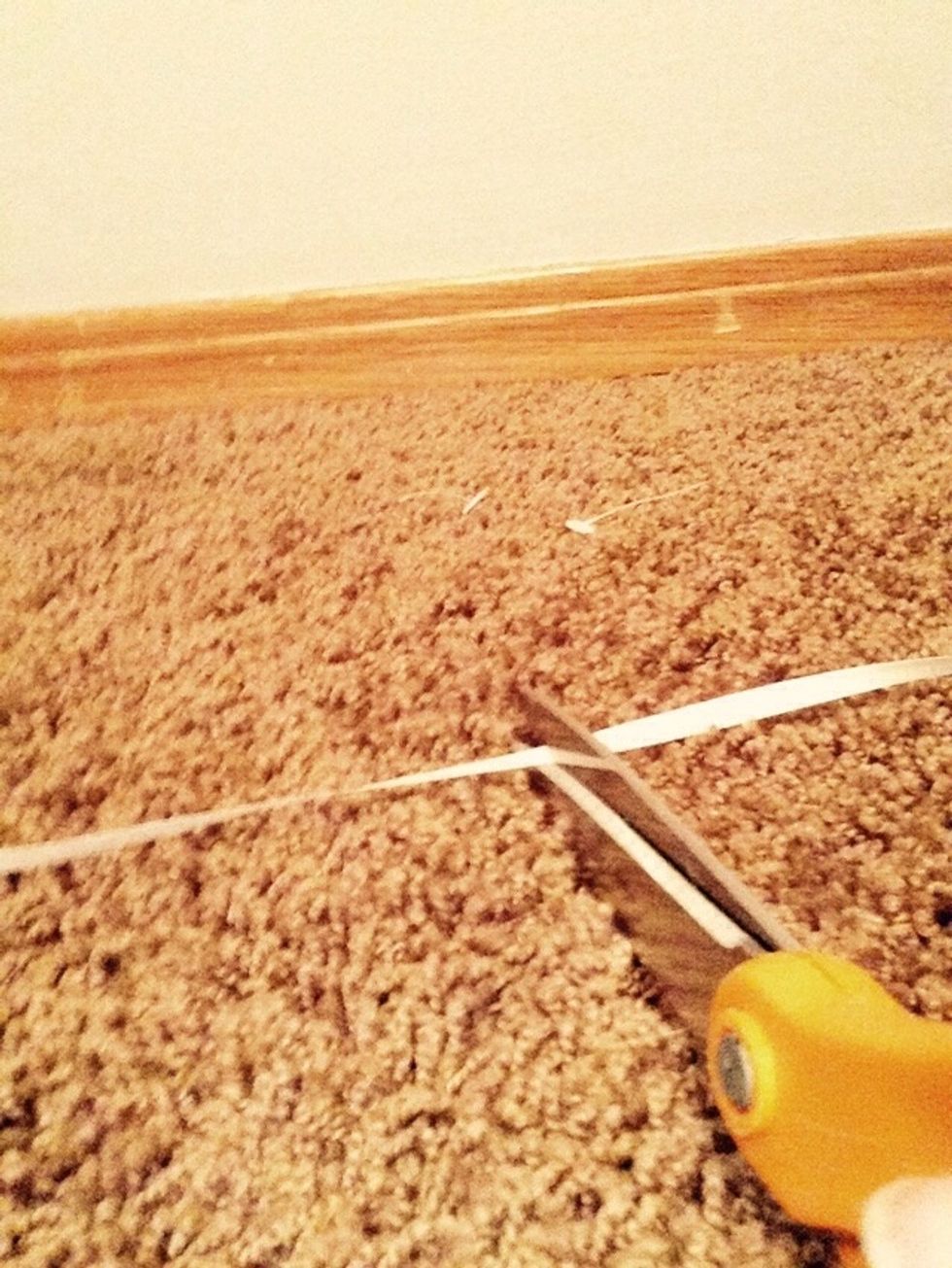 Next, cut strips of yarn or ribbon to the desired length. I made mine about 4 ft. long.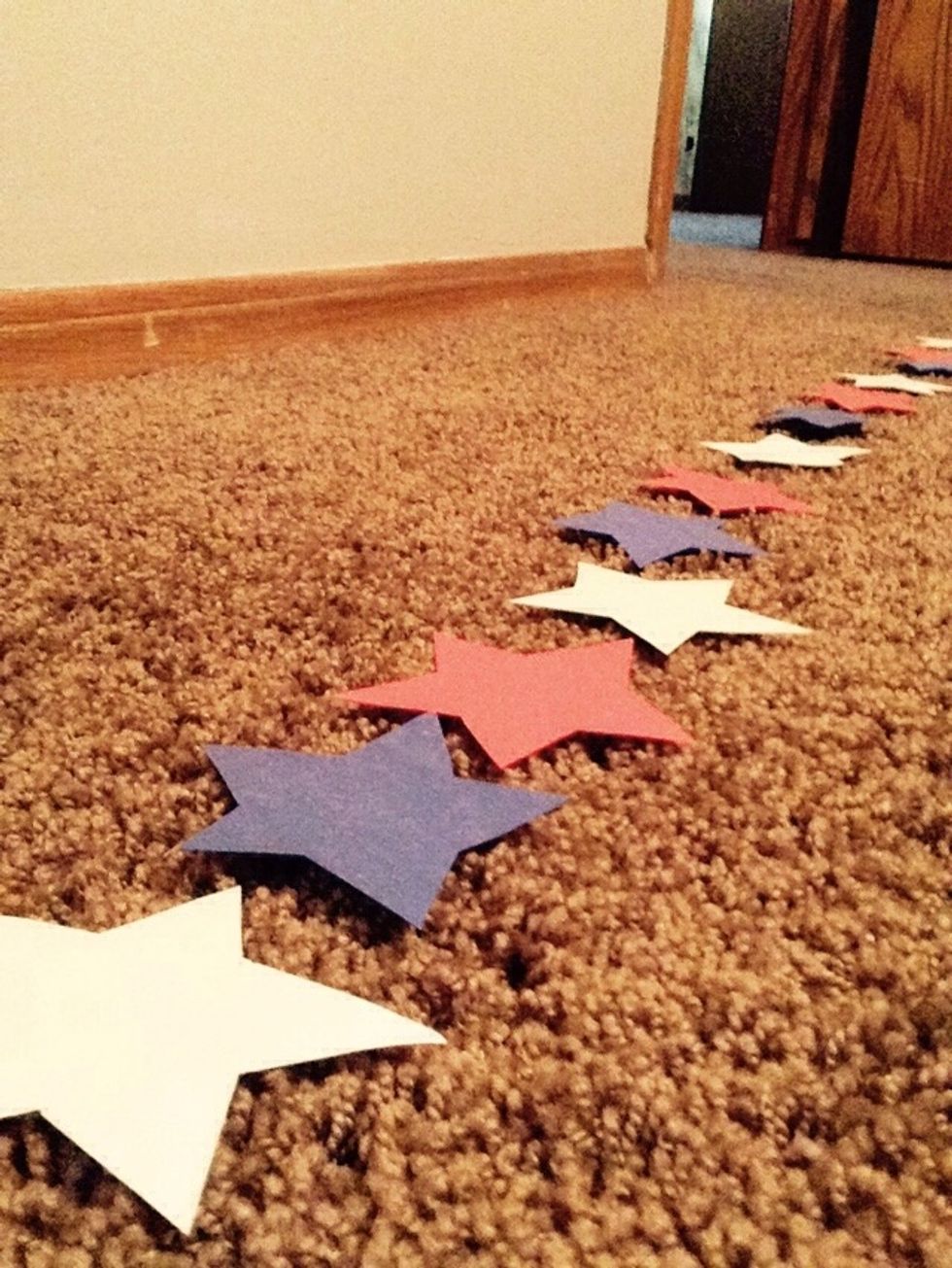 Place about 15 stars in a line, alternating colors.
Place a strip of ribbon on top, and tape the ribbon onto the back of the first star. Make sure to leave a couple inches of ribbon at the top to use later.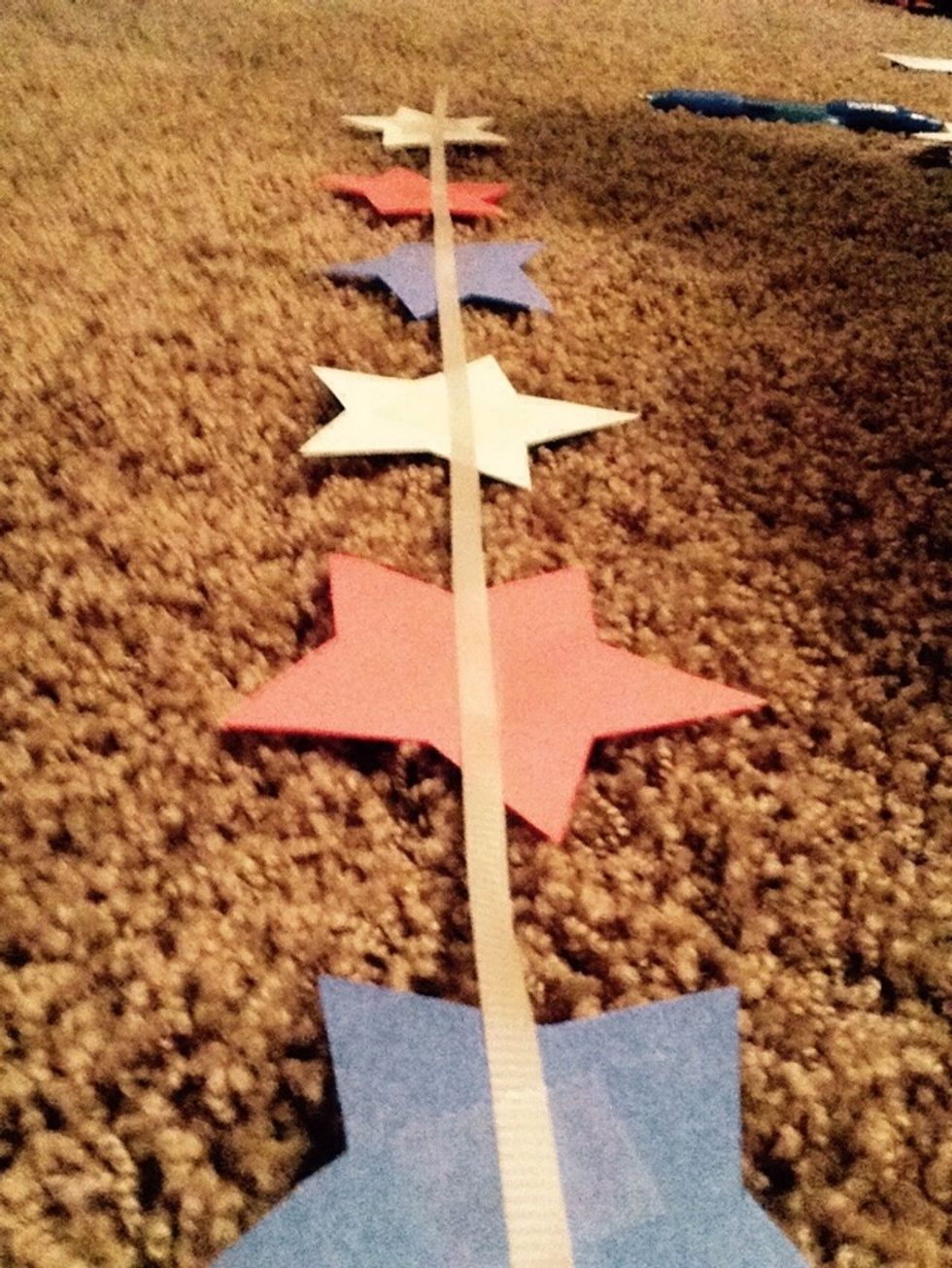 Continue this process with the rest of the line of stars, placing each star about an inch apart.
When you reach the end of the line, cut off the extra ribbon.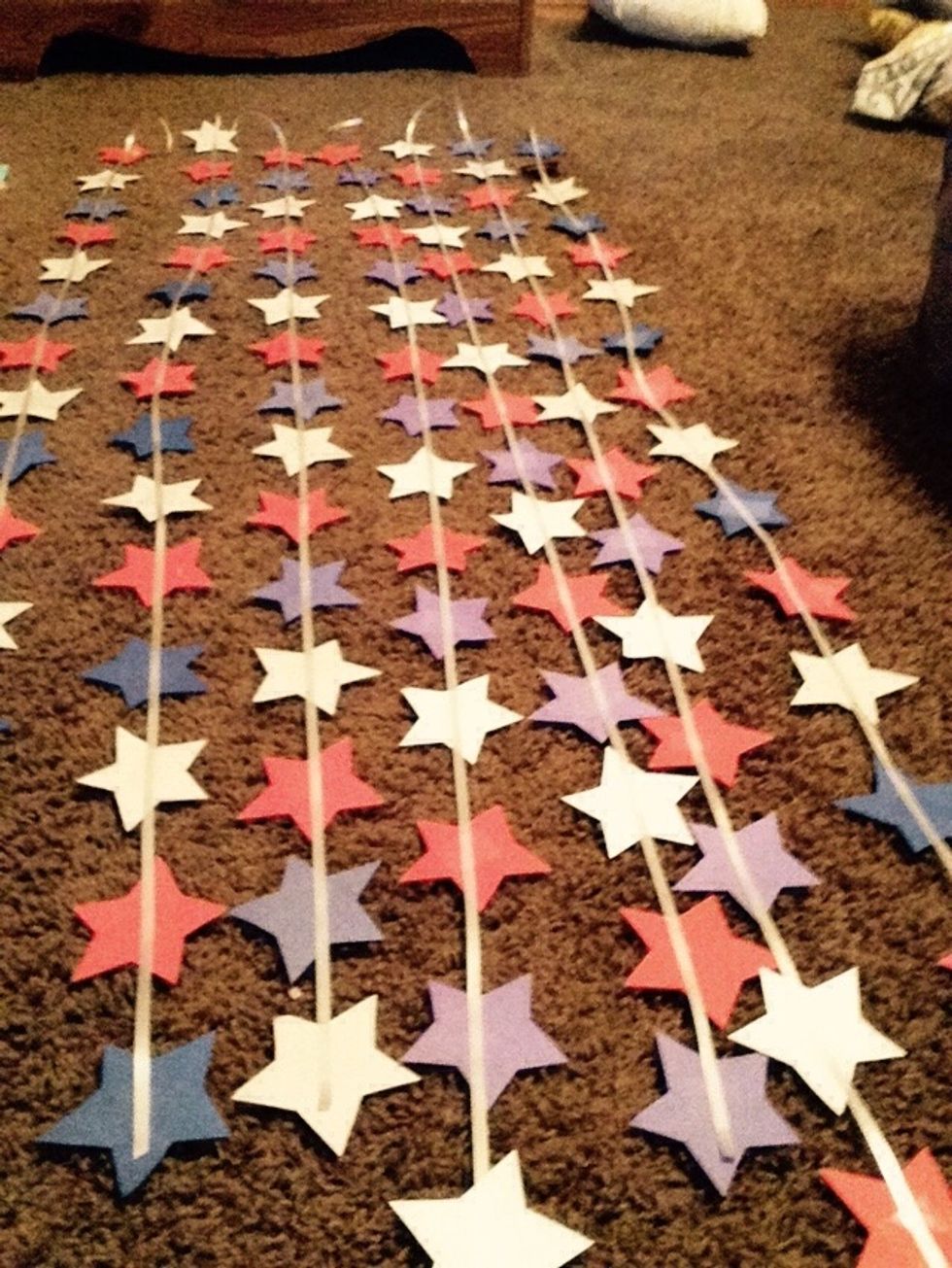 Continue this process until you have completed about 7 strips of stars.
Now tape the ribbon onto a wall or doorway.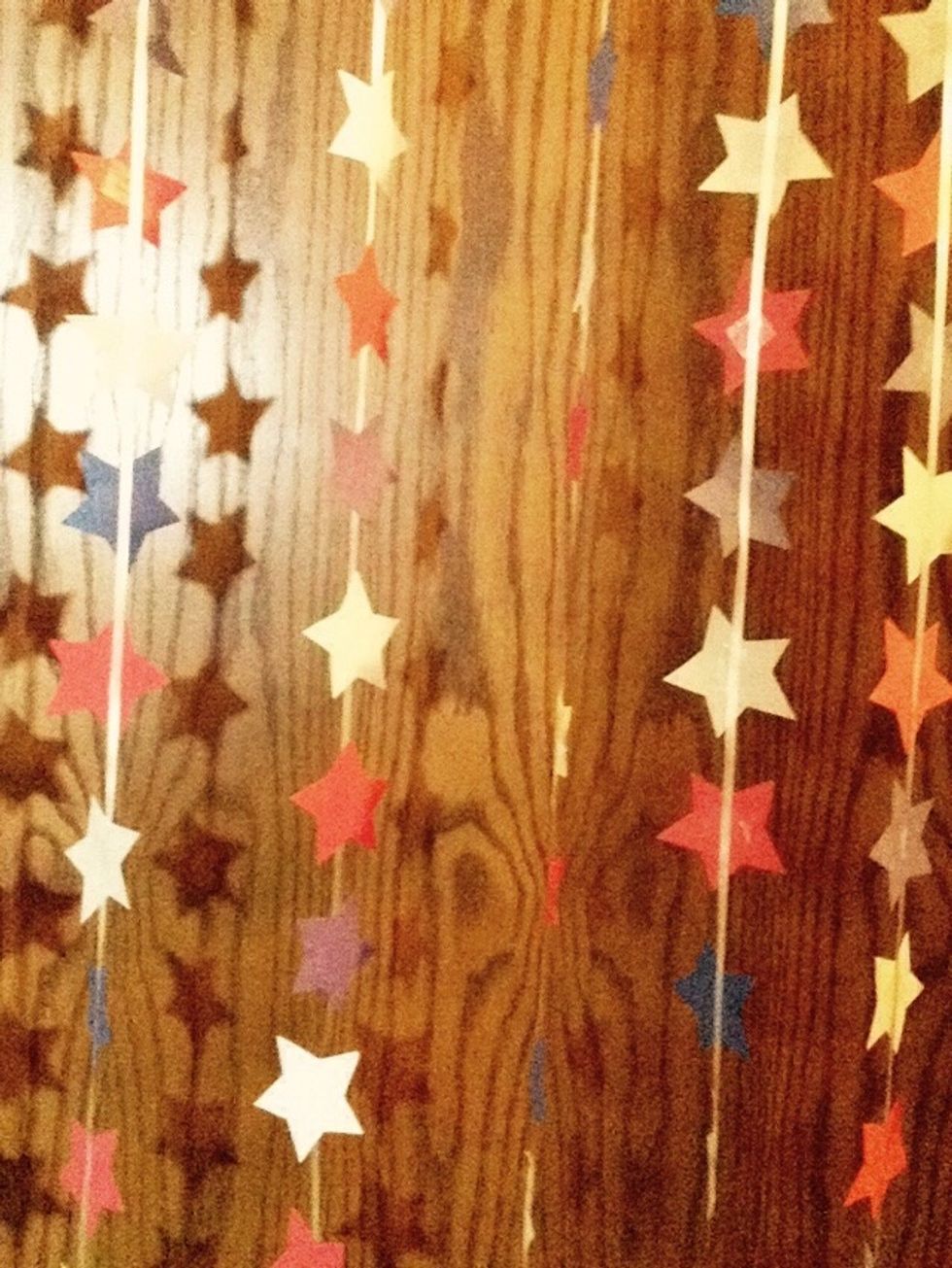 Enjoy your 4th of July decoration!
White Ribbon or Yarn
Red, Whie, and Blue Construction Paper
Scissors
Tape