First, take one of your colours of whipped cream and put it in a piping bag. Now squeeze the cream on the cupcakes and change your colours (changing is optional)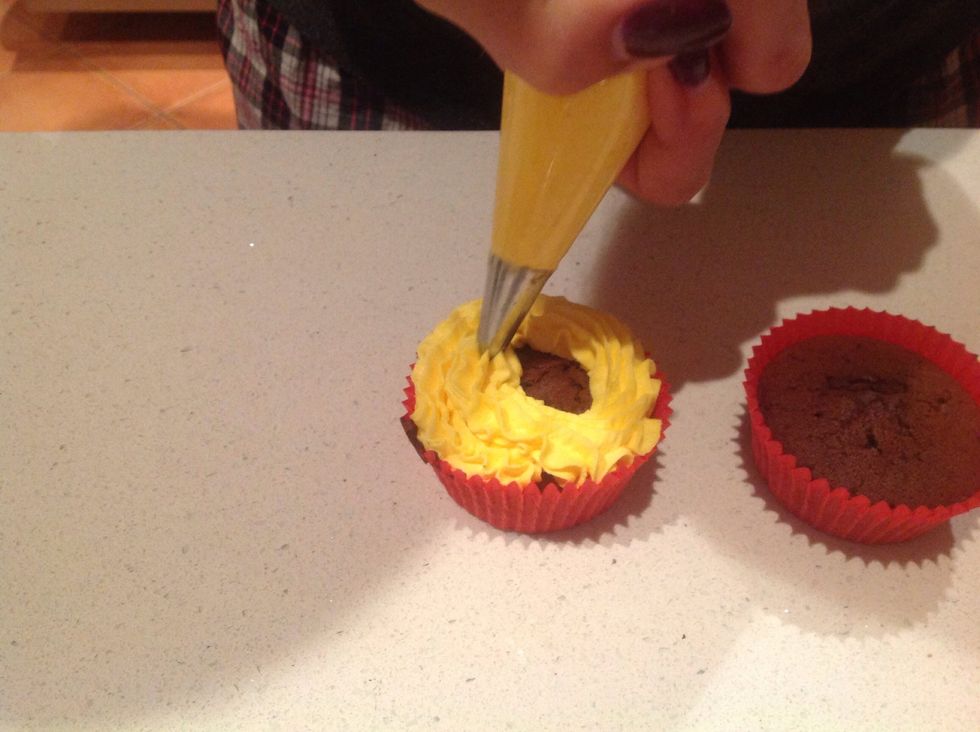 This is the yellow cream which was 2 parts yellow food colouring and 6 parts cream.
Then what you're going to do is sprinkle your pearls on, or baubles any decorations you have. After this, sprinkle the sprinkles on top. You're almost done!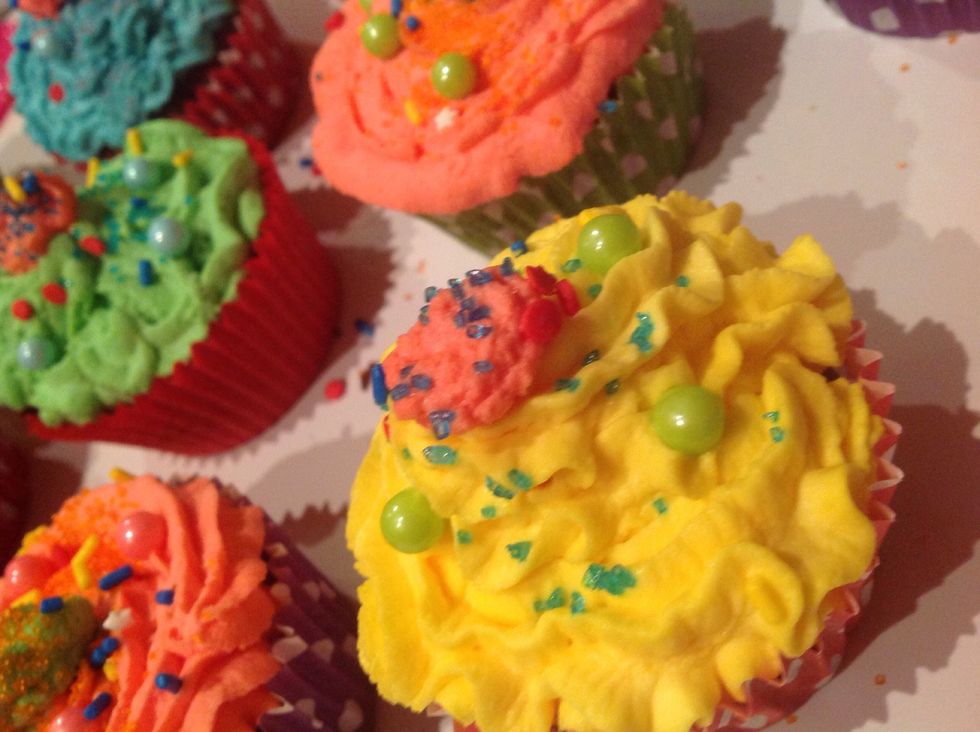 Complete! :)
Thanks for viewing this guide, I hope this helped, have a great day/night and please follow, comment and like! (:
YUM CUPCAKES! :D We baked chocolate cake batter.
Whipped cream/food colouring
Sprinkles/baubles/anything to decorate!
4.0 Piping bags