Using Pebeo Acrylic Paint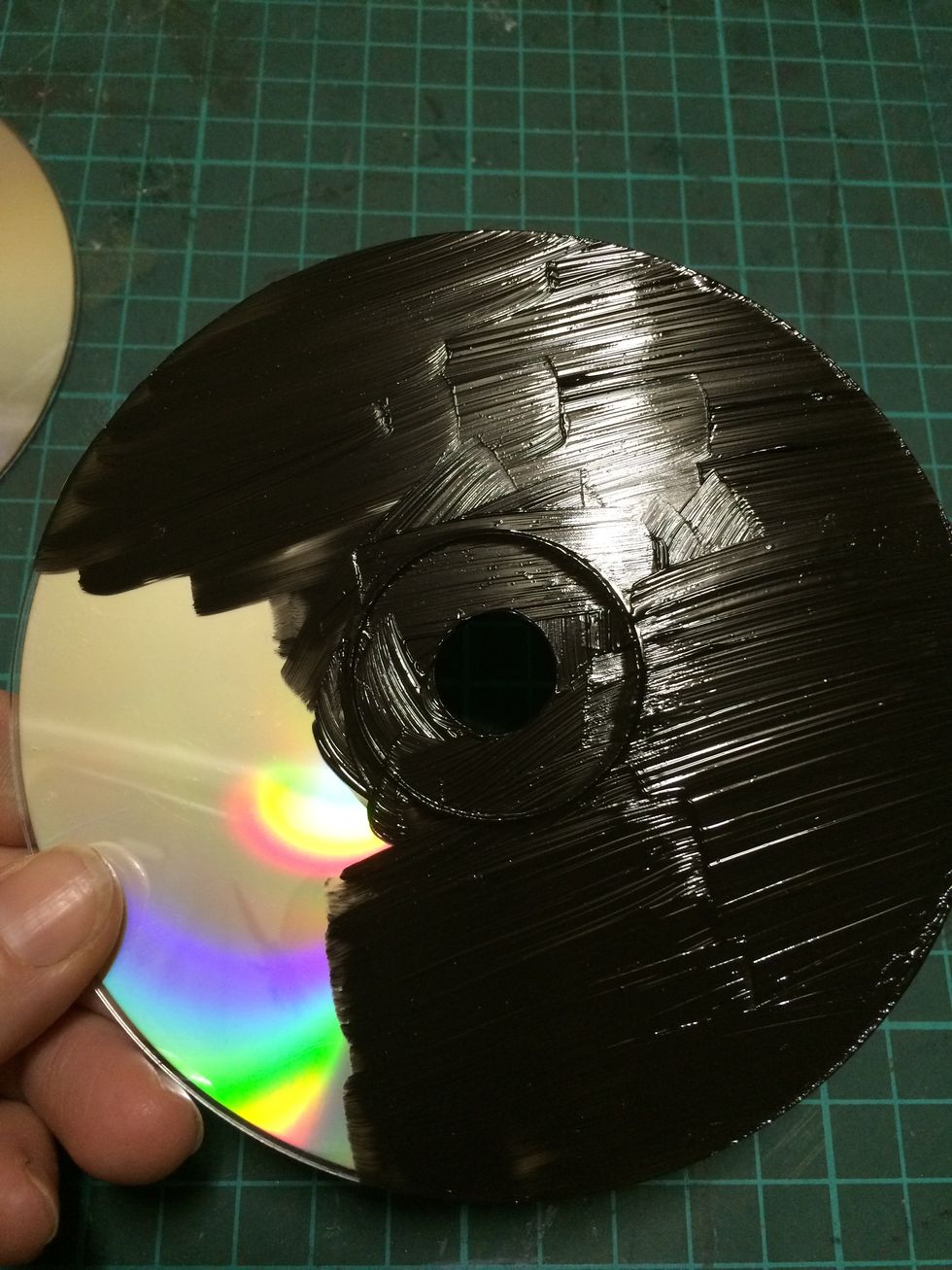 Paint on the acrylic paint reasonably thick so it just covers the cd. But not too thick.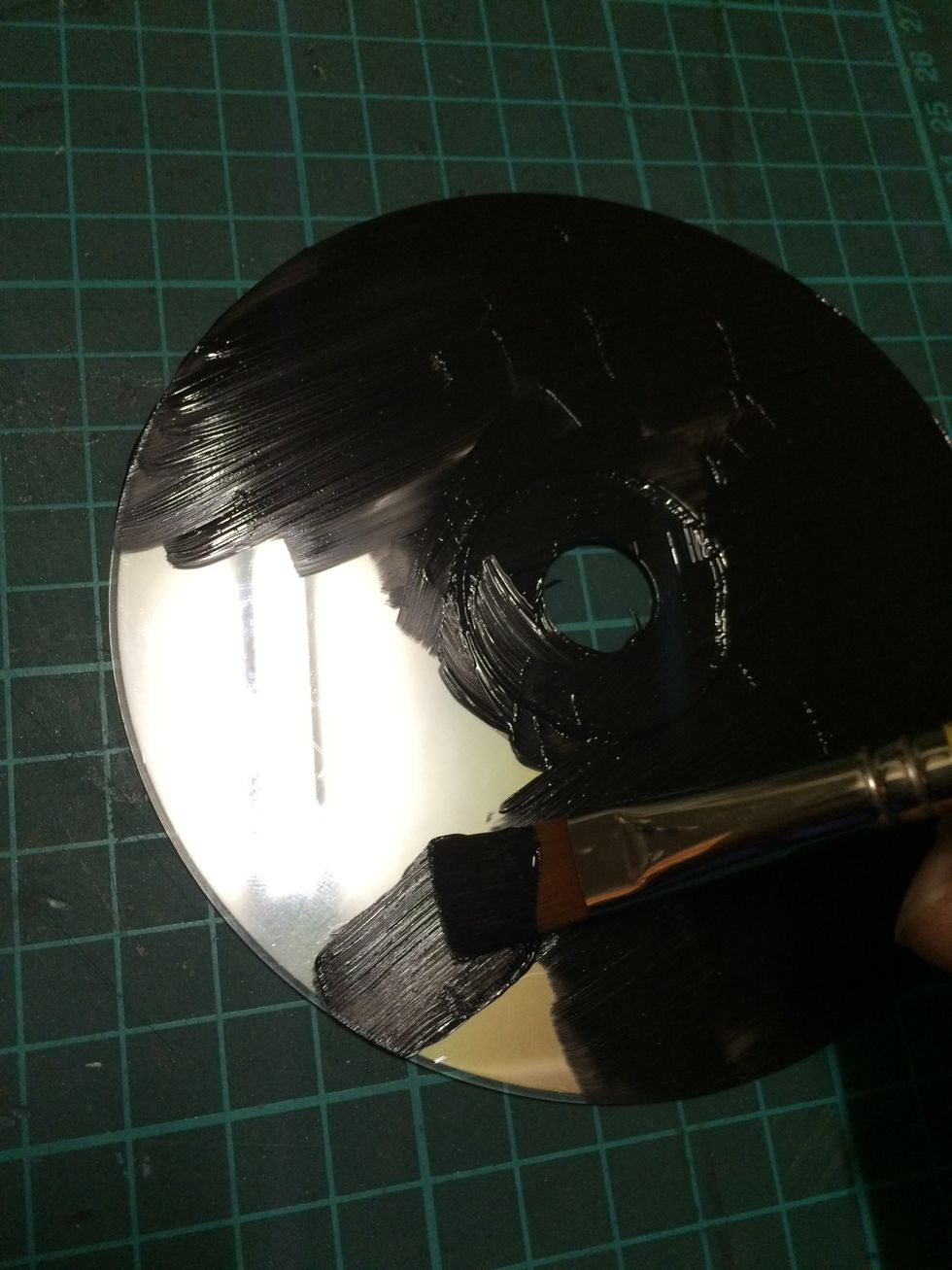 Use a smooth bristled brush to get a smoother surface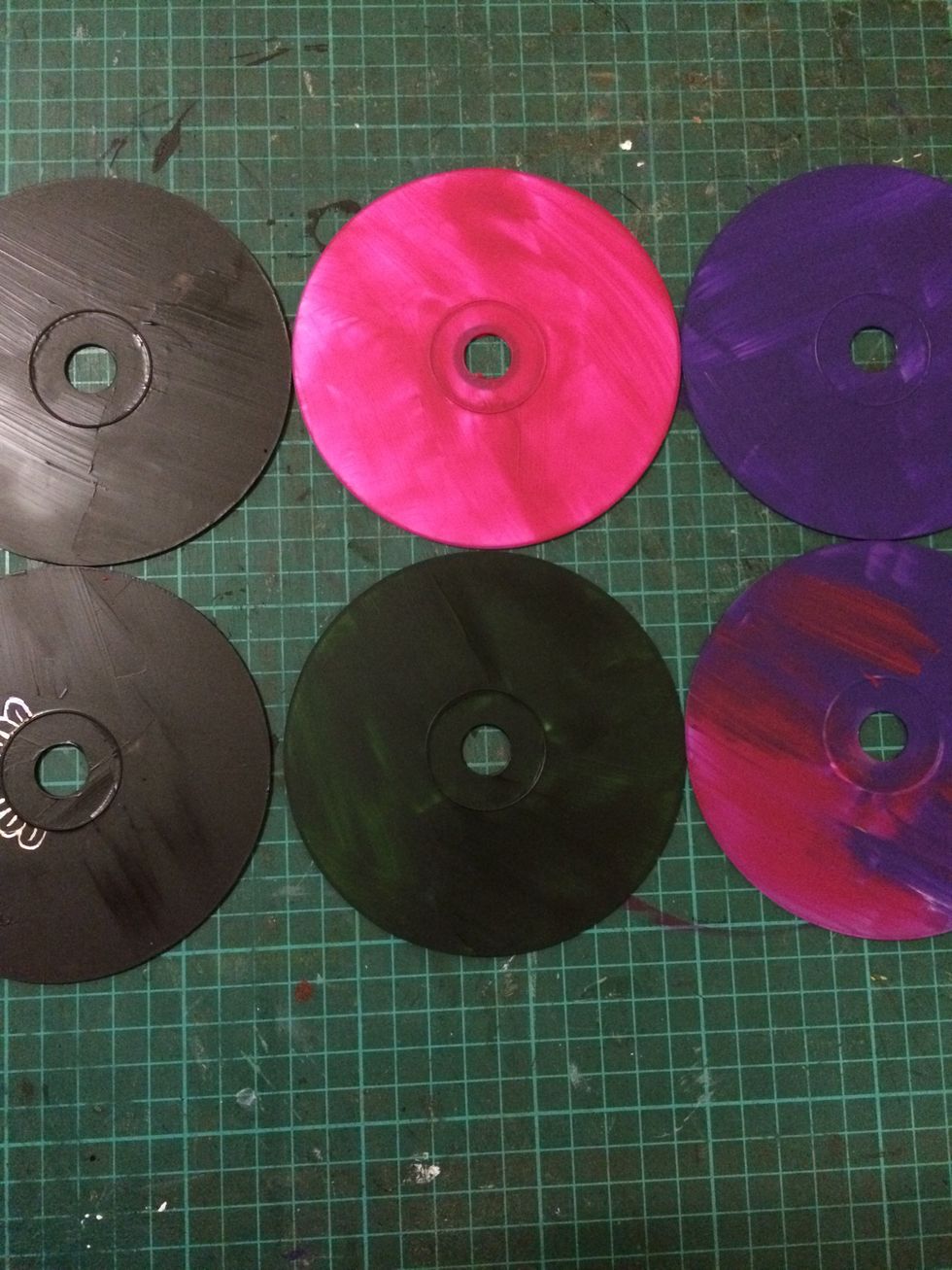 Choose whatever colours you want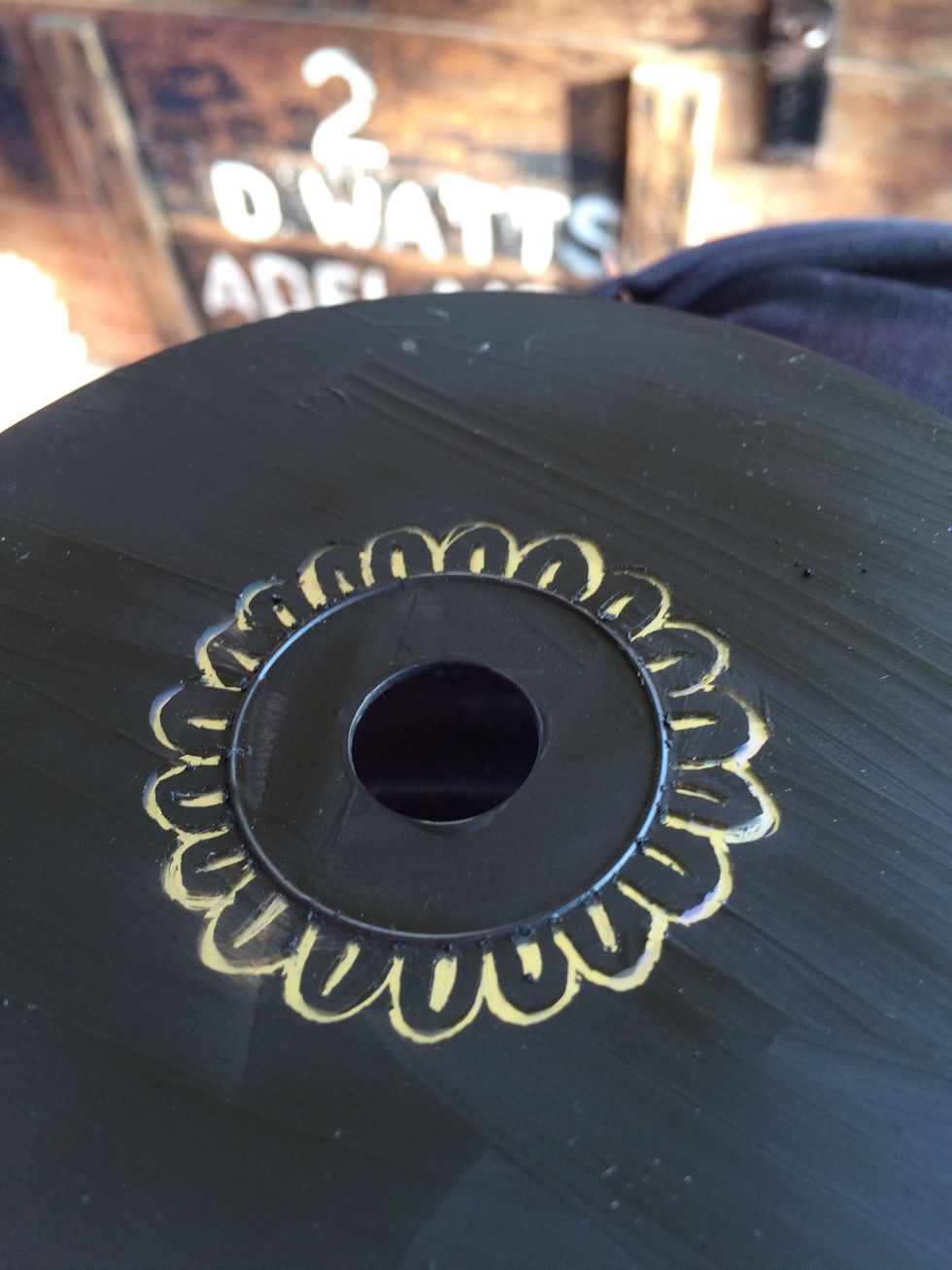 using the blunt end of a large needle I began scratching off the paint to reveal the shiny mirror like surface of the CD/ DVD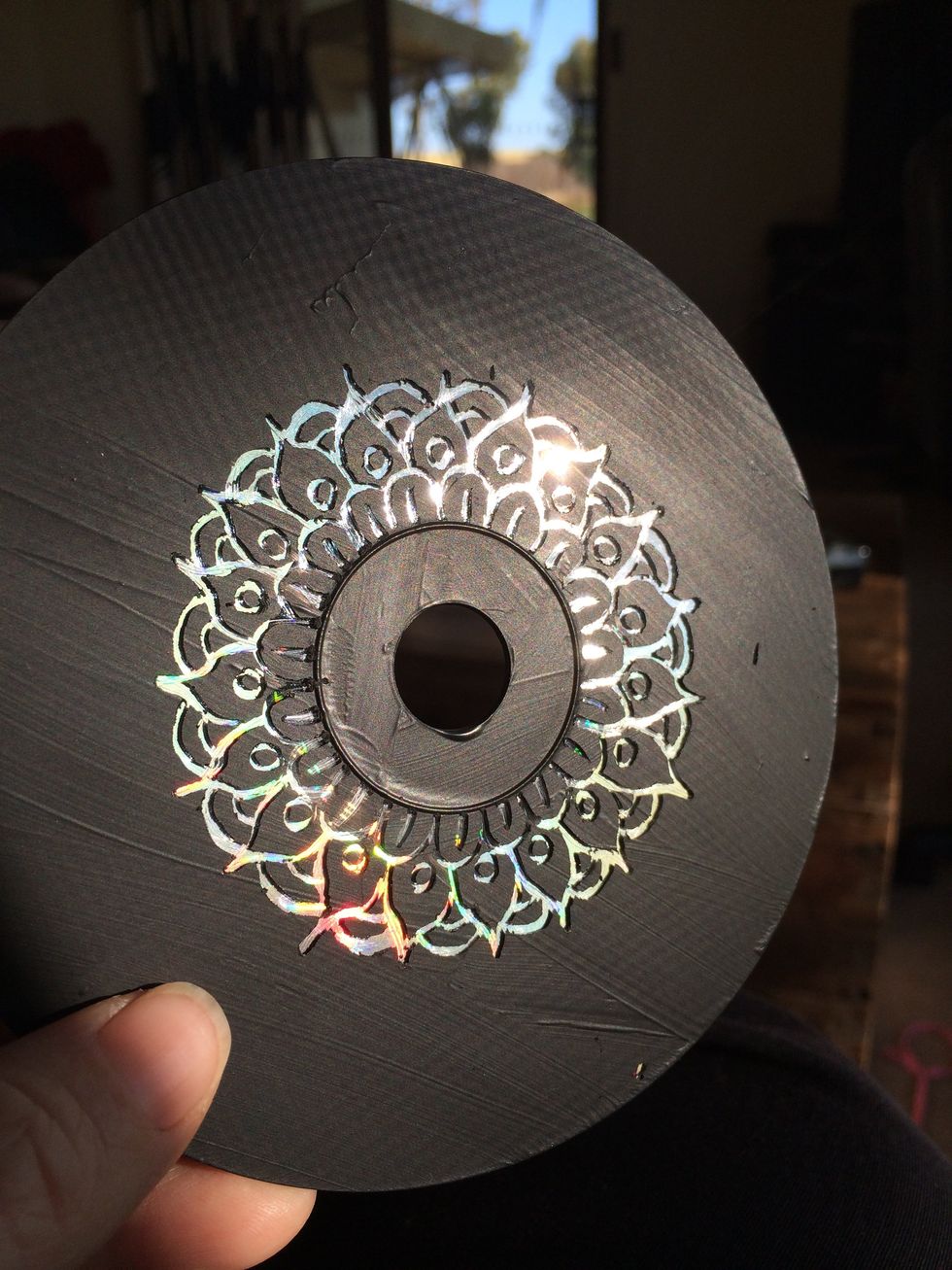 Search online for different patterns, pictures that you could use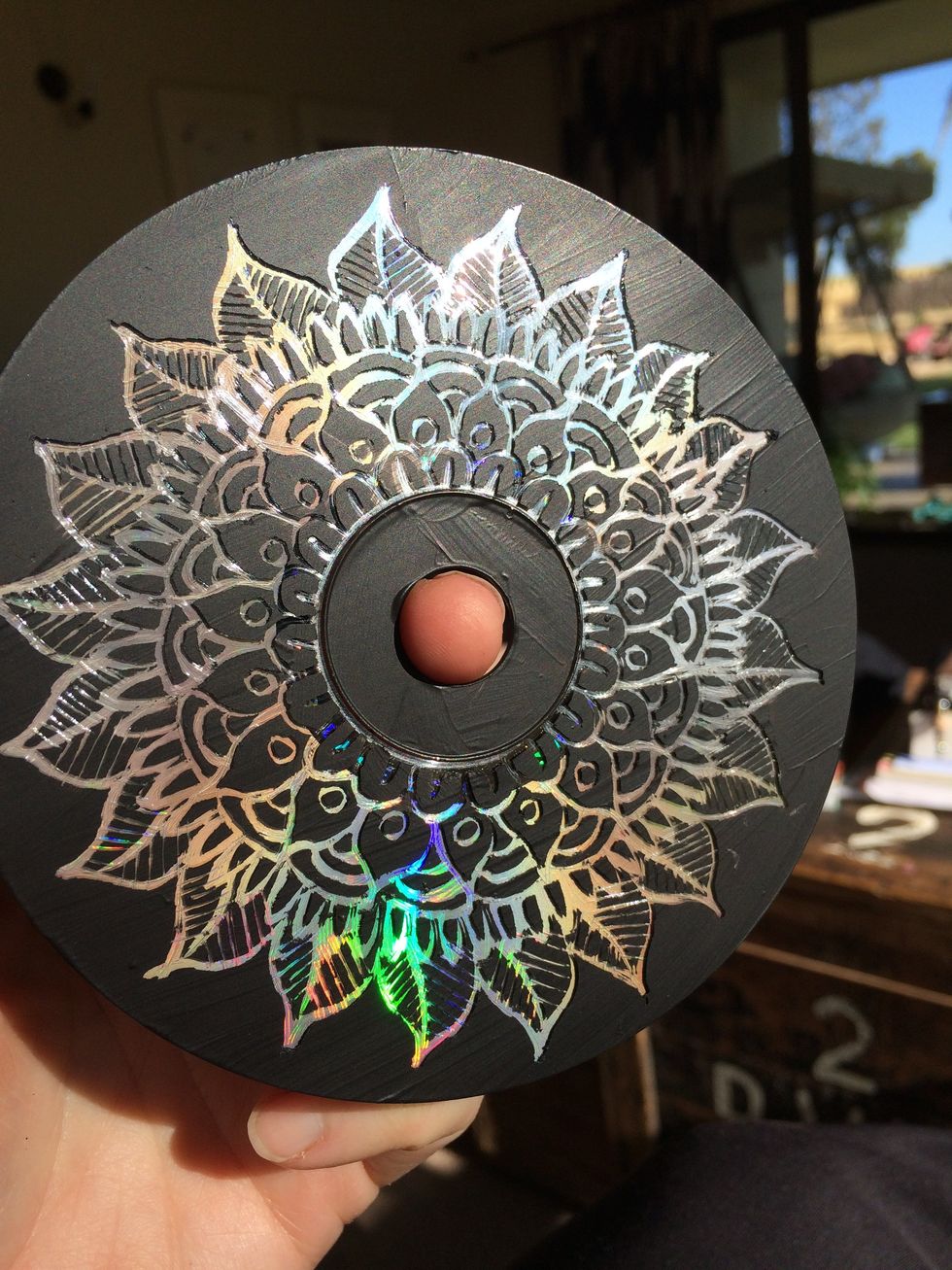 They reflect the light and look very sparkley and pretty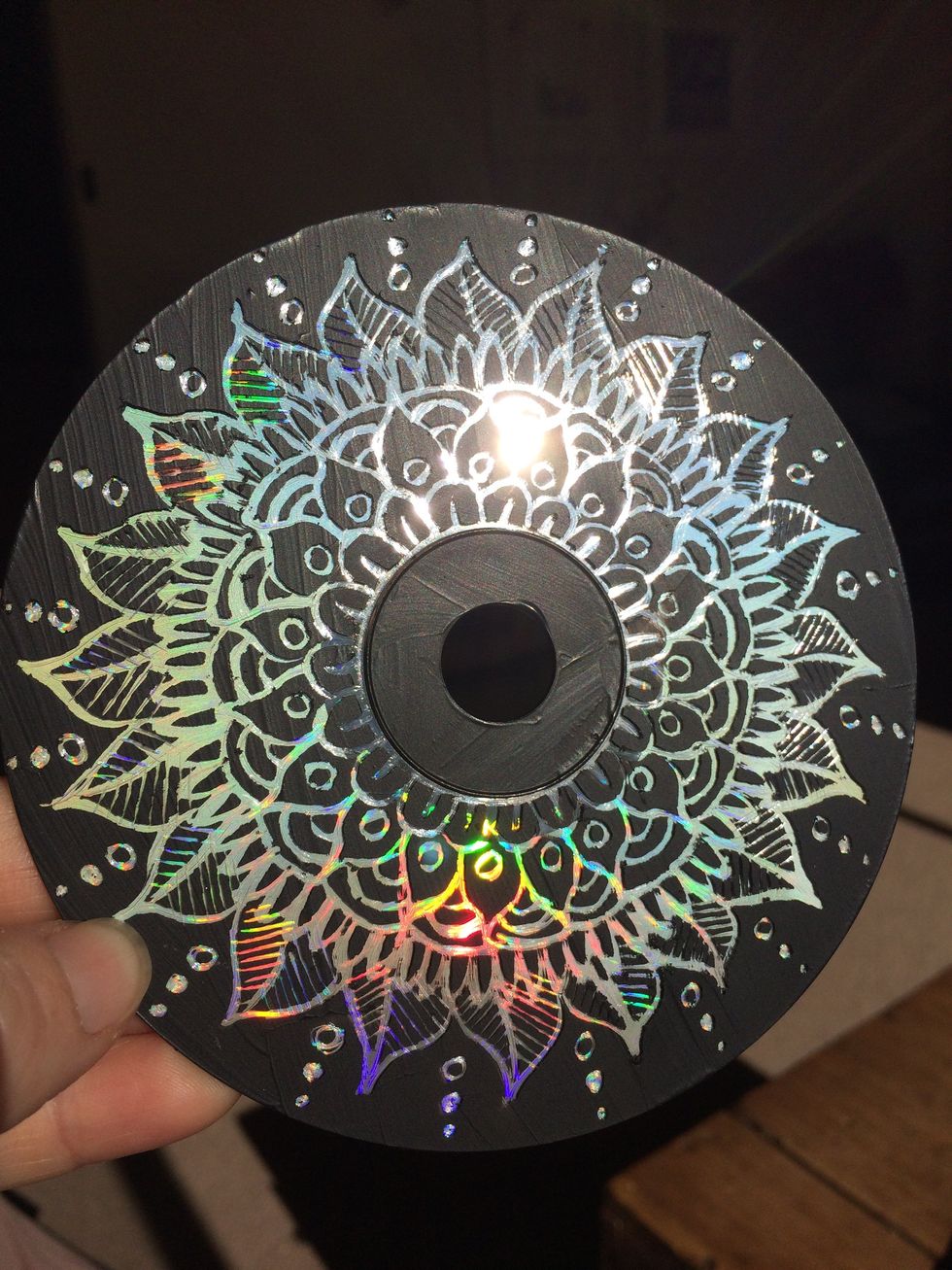 Finished and how effective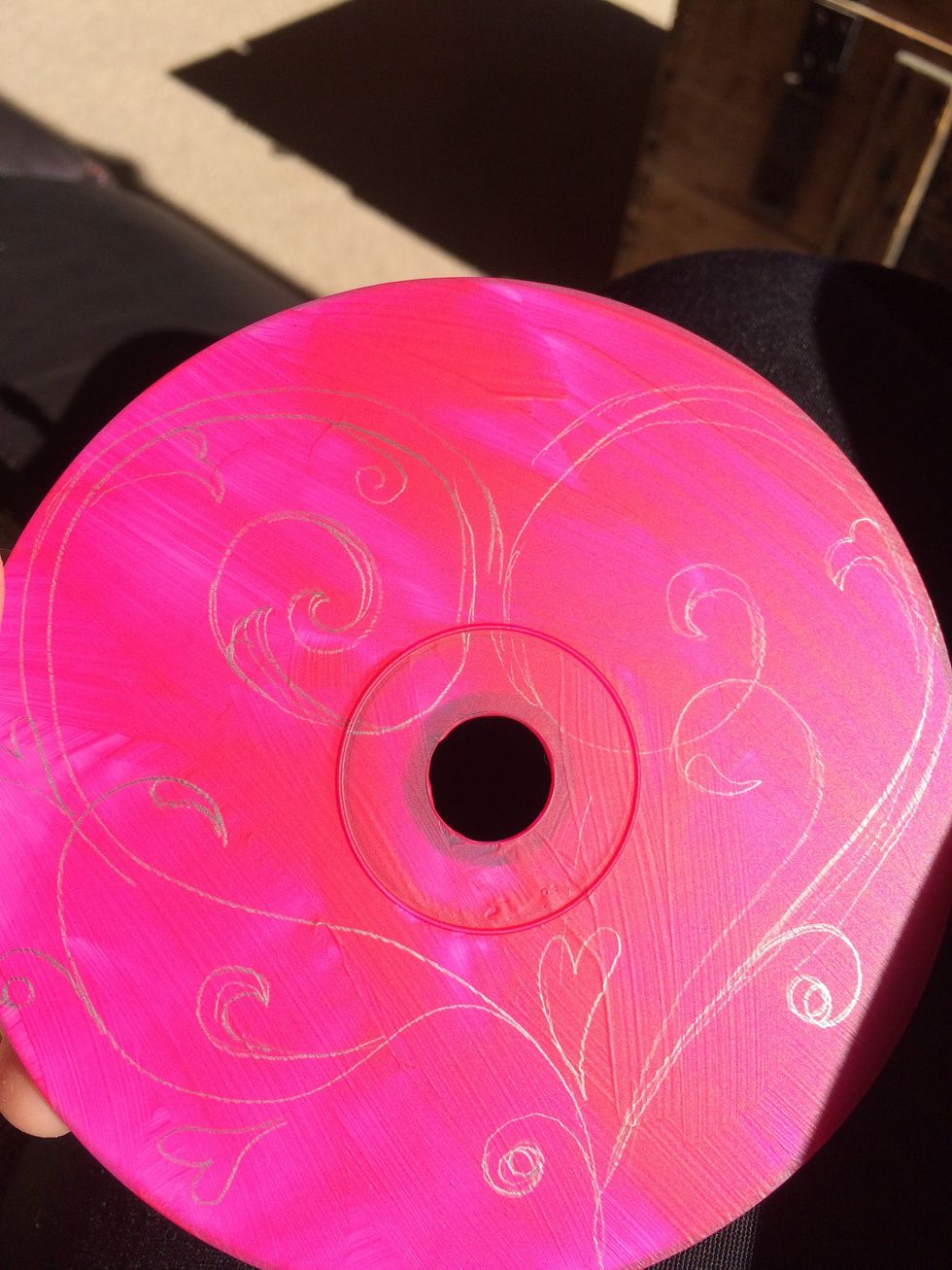 Pink paint! You can draw your design over the paint, it works really well and makes it a lot easier. You can even sketch out designs for the kids to do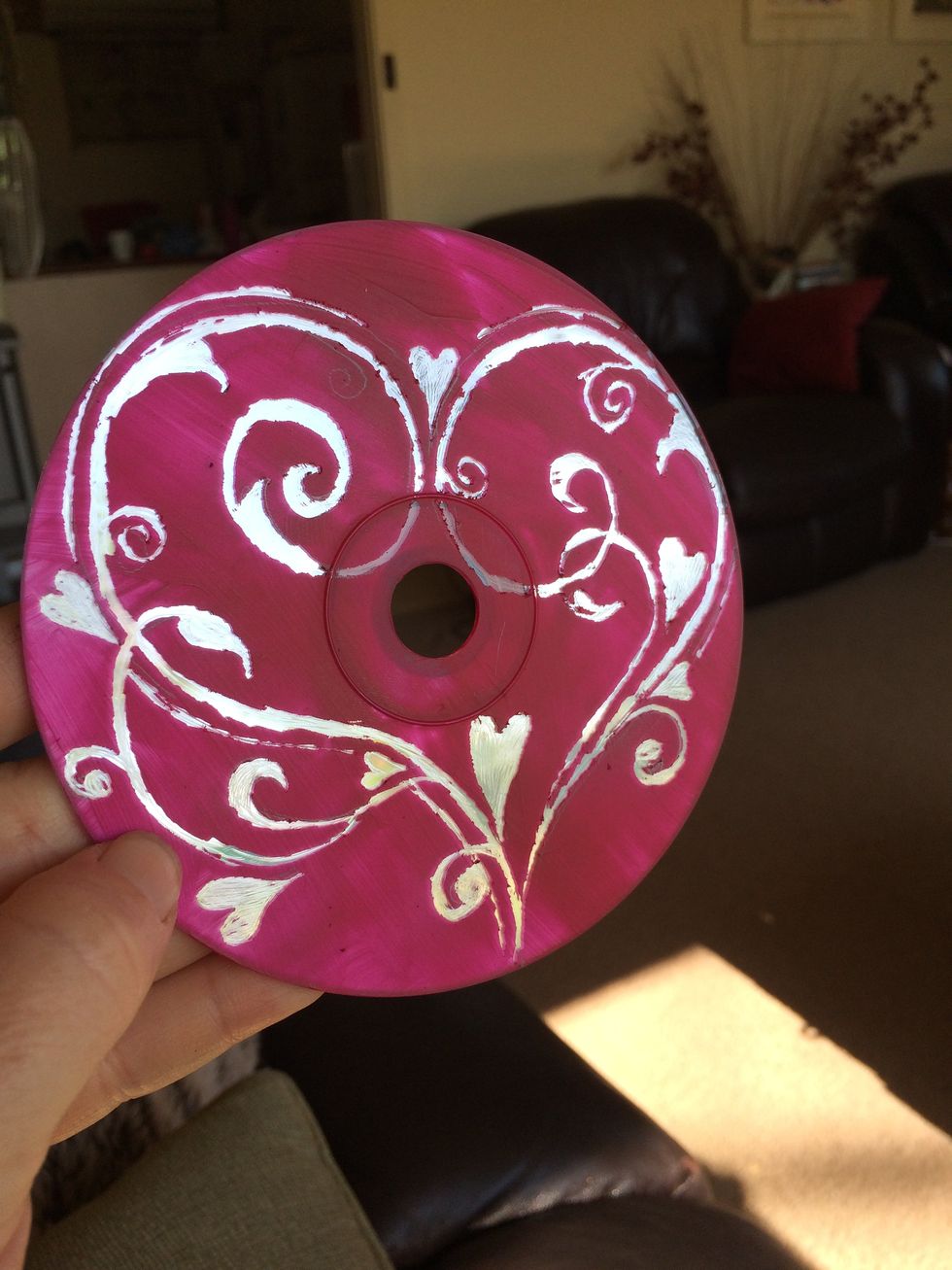 With this one the paint came off a little rougher but is most effective for this design so I went with it.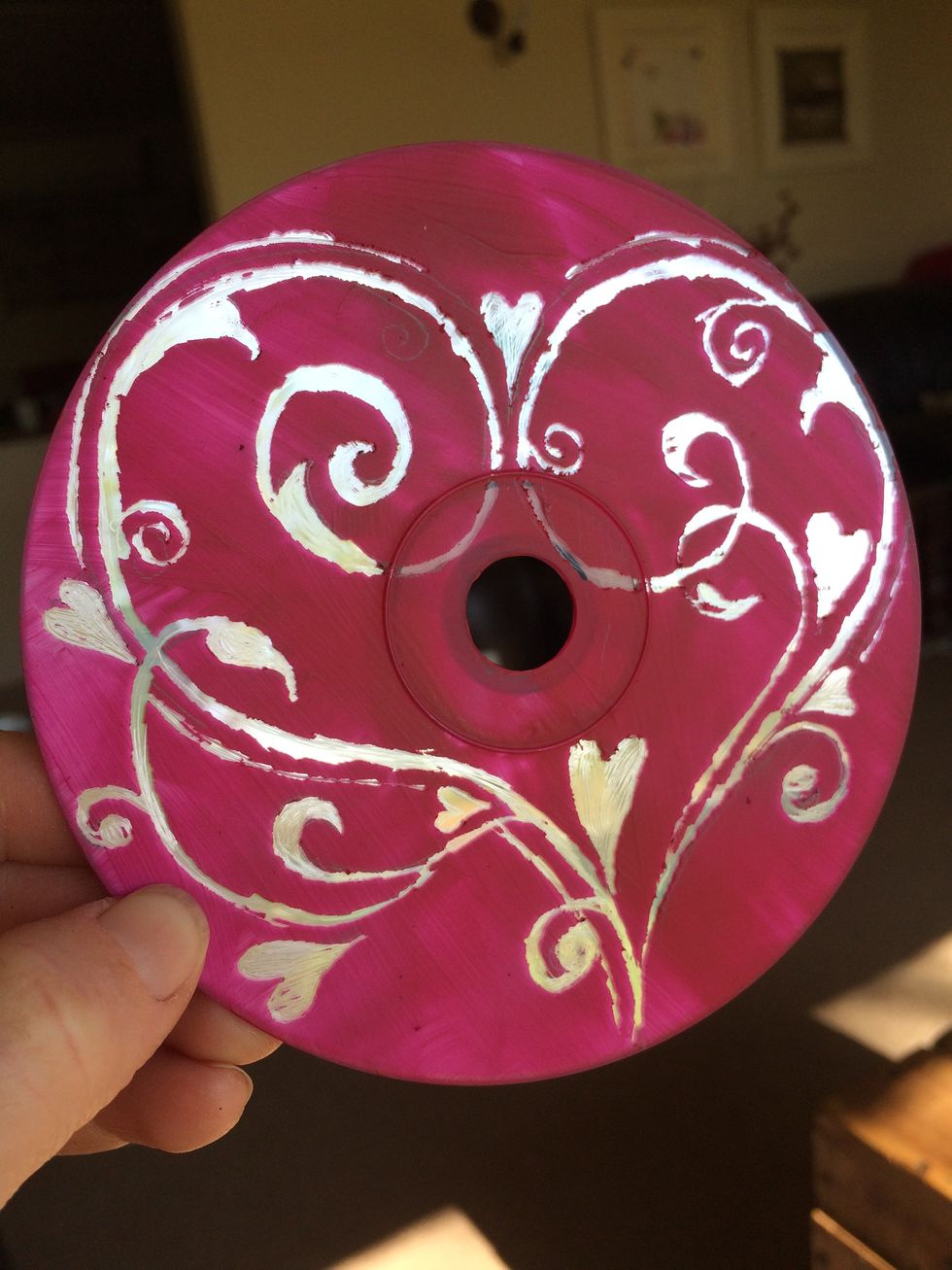 So Pretty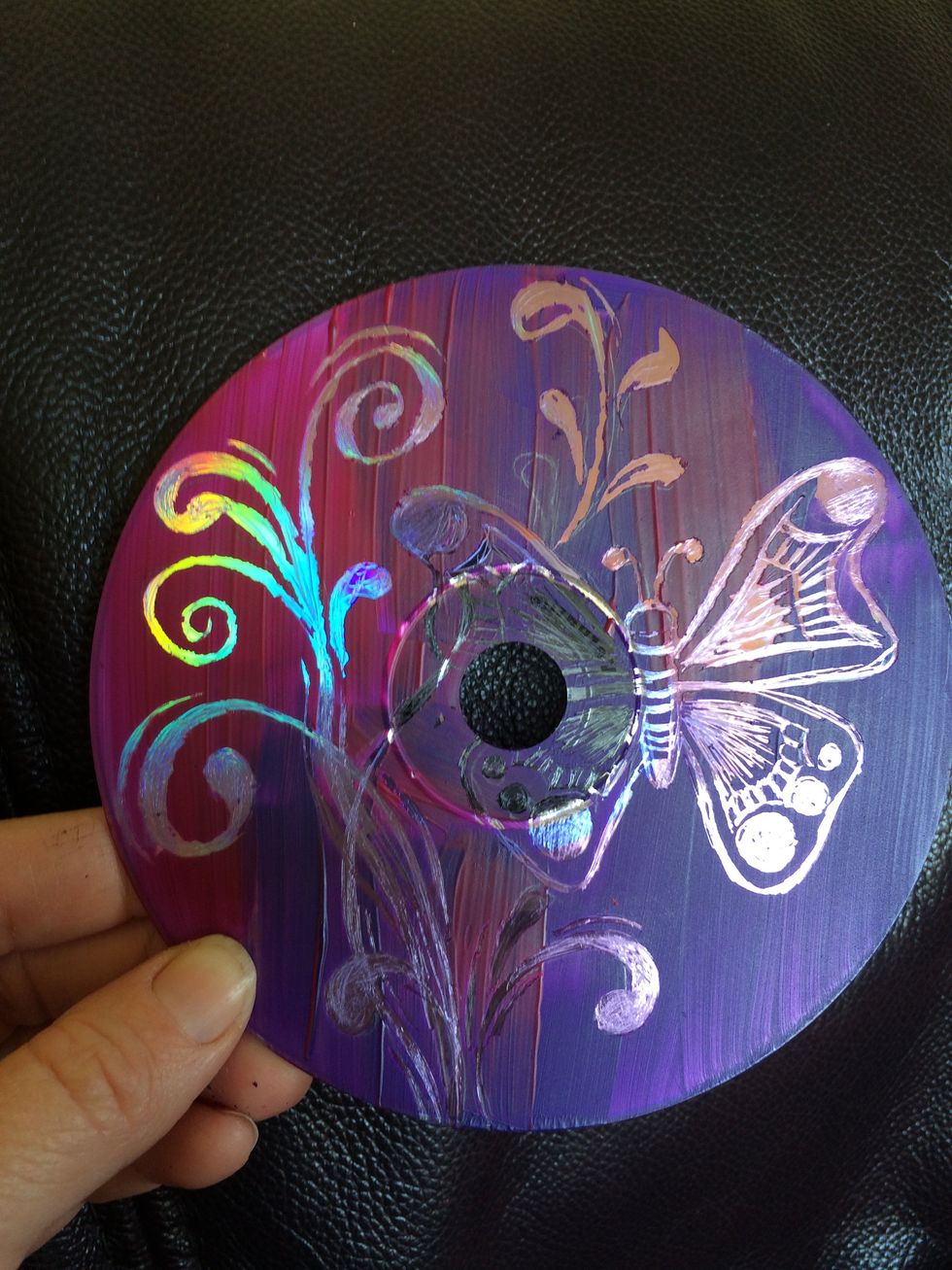 I trialed two Paint colours together, Pink and Purple. Its pretty and opens up another whole world of options for this project.
Gems can be added to dress up your creations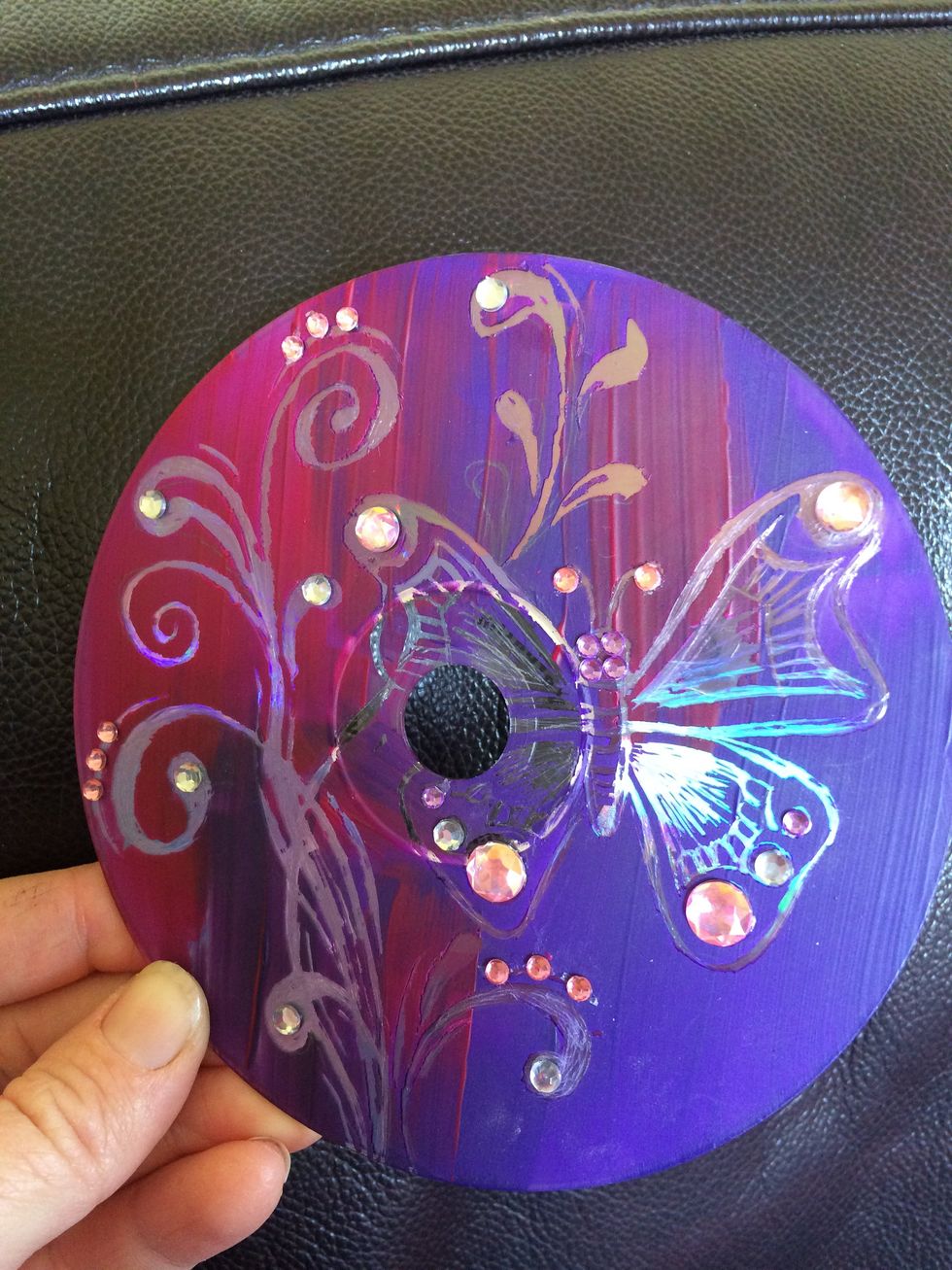 adding pink purple and white Gems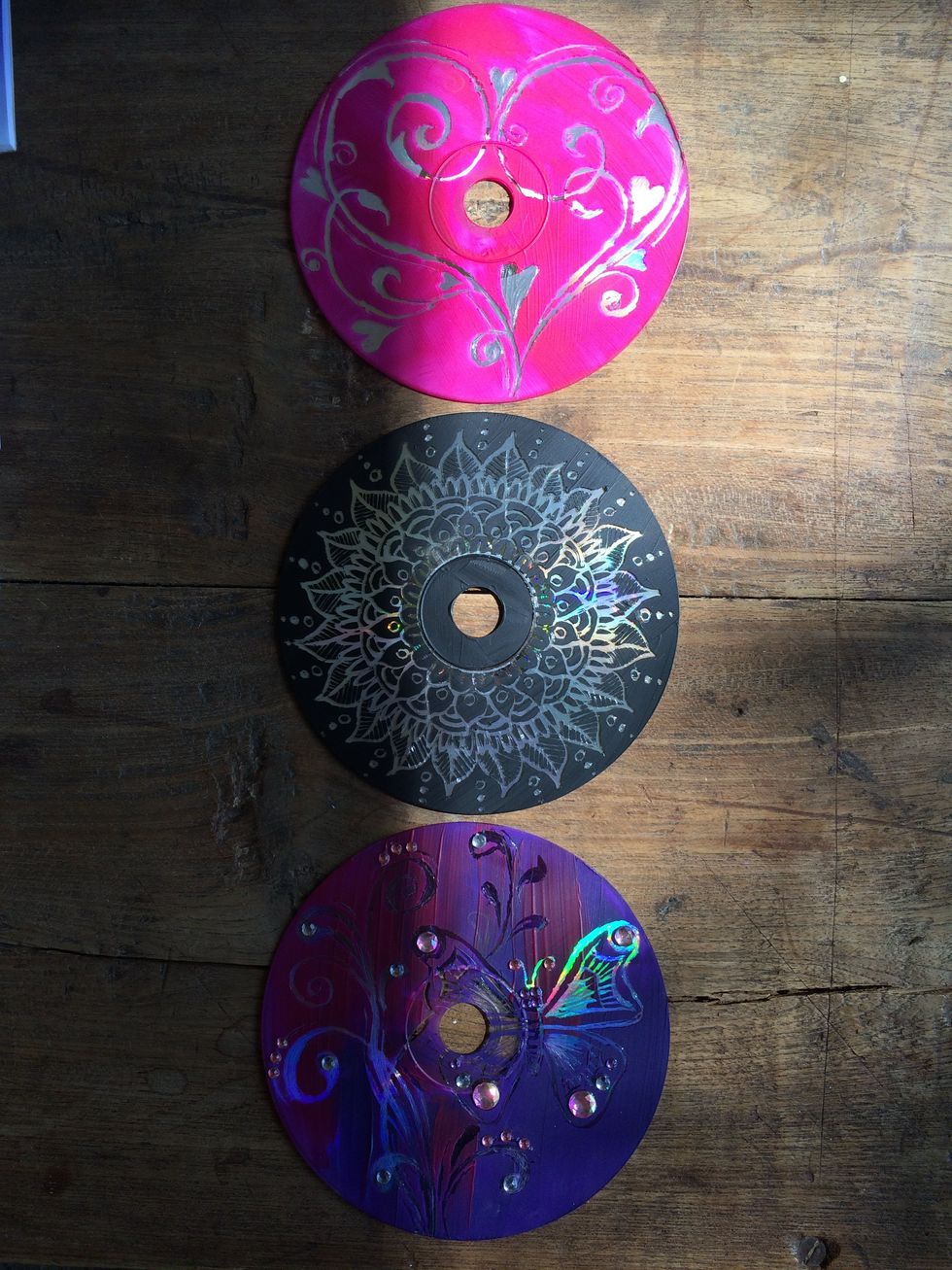 All three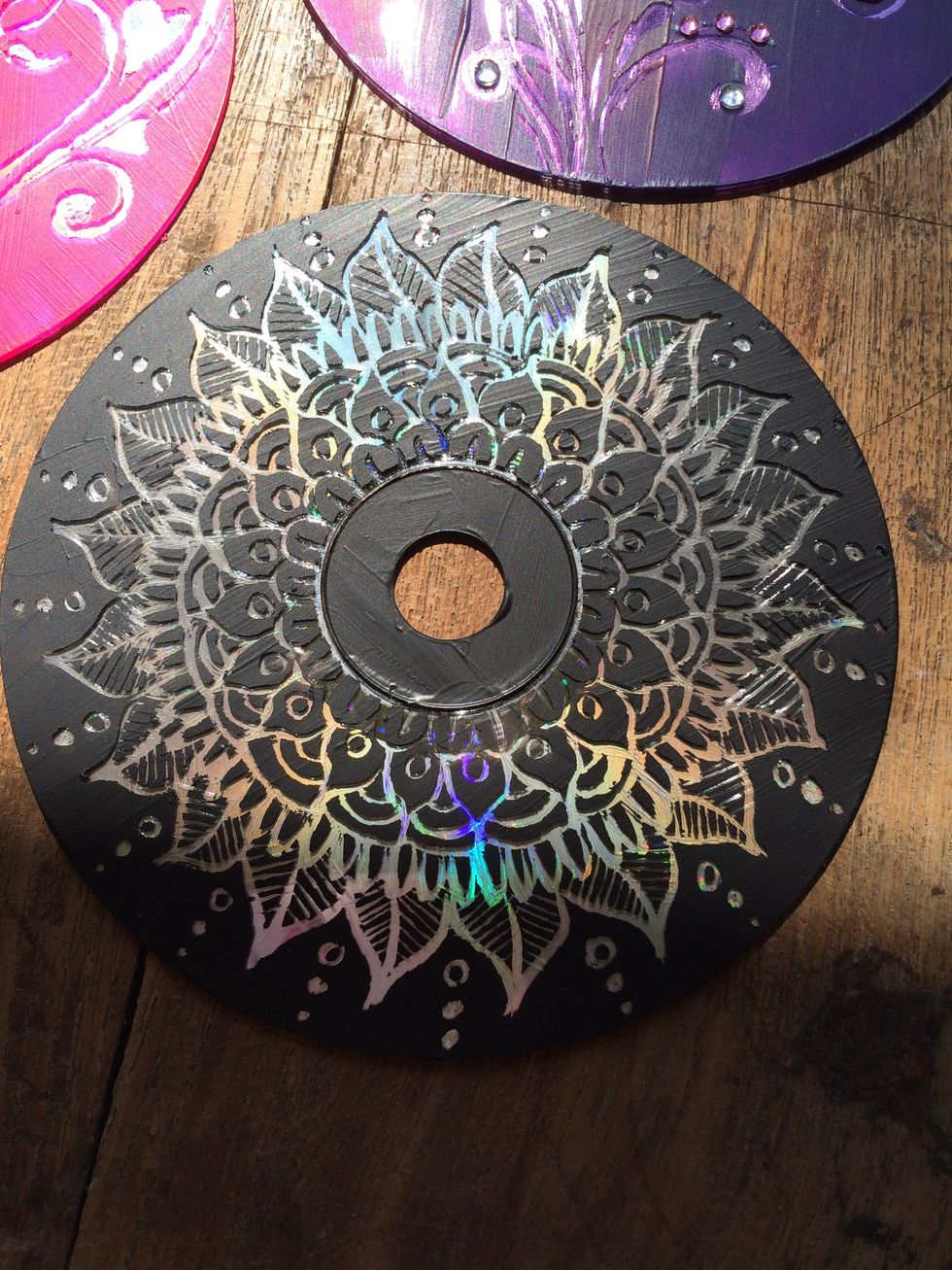 I had fun creating these pretty little works of art. They can be used as coffee coasters, glittering Mobiles, or wall hangings. My daughter has claimed the pink ones for her wall.
Pebeo Acrylic Paint
Old CD's or DVD's
Sharp utensil needle, scaple, screwdriver
Gems