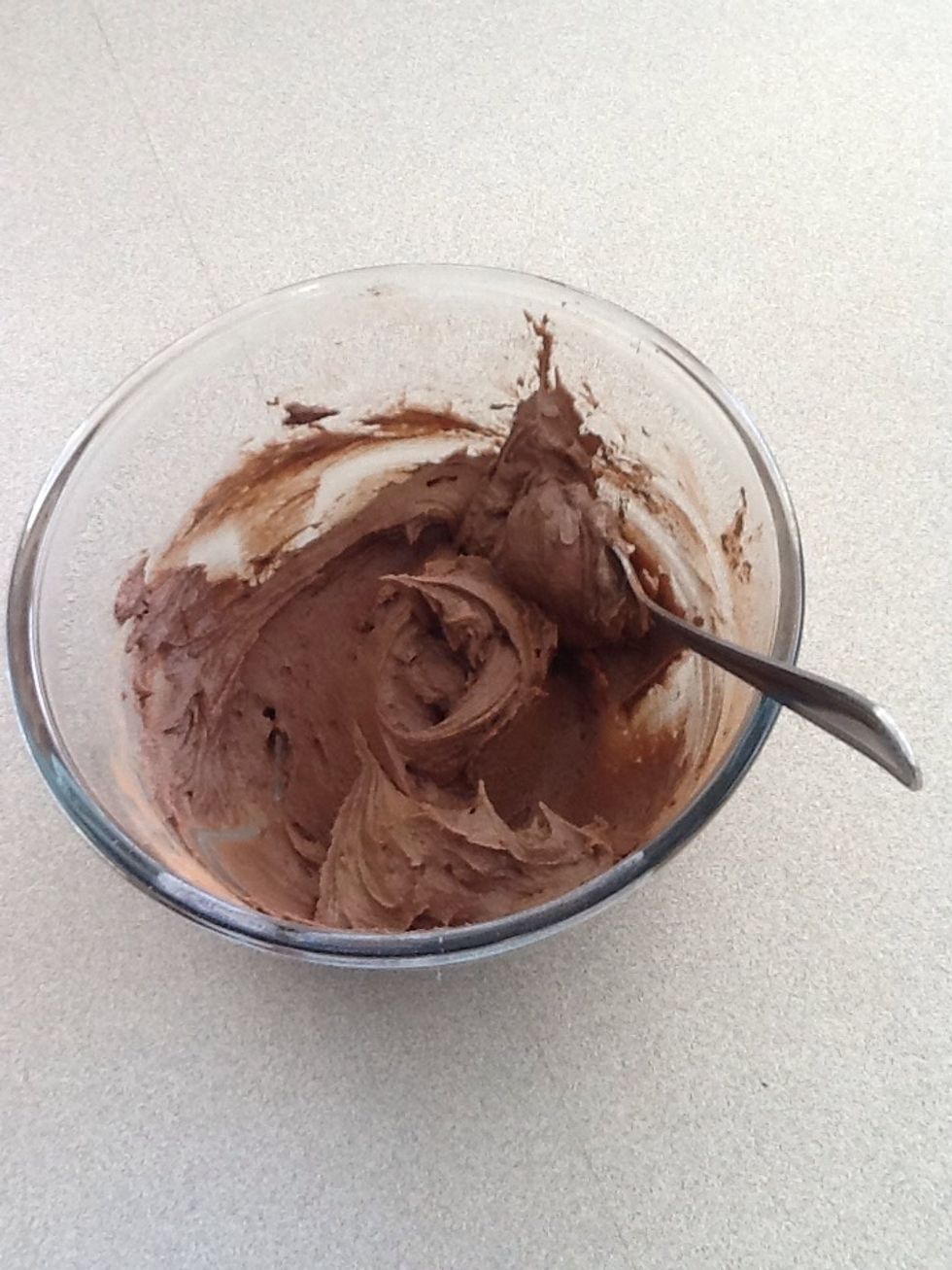 Mix the cocoa with the icing to make chocolate icing.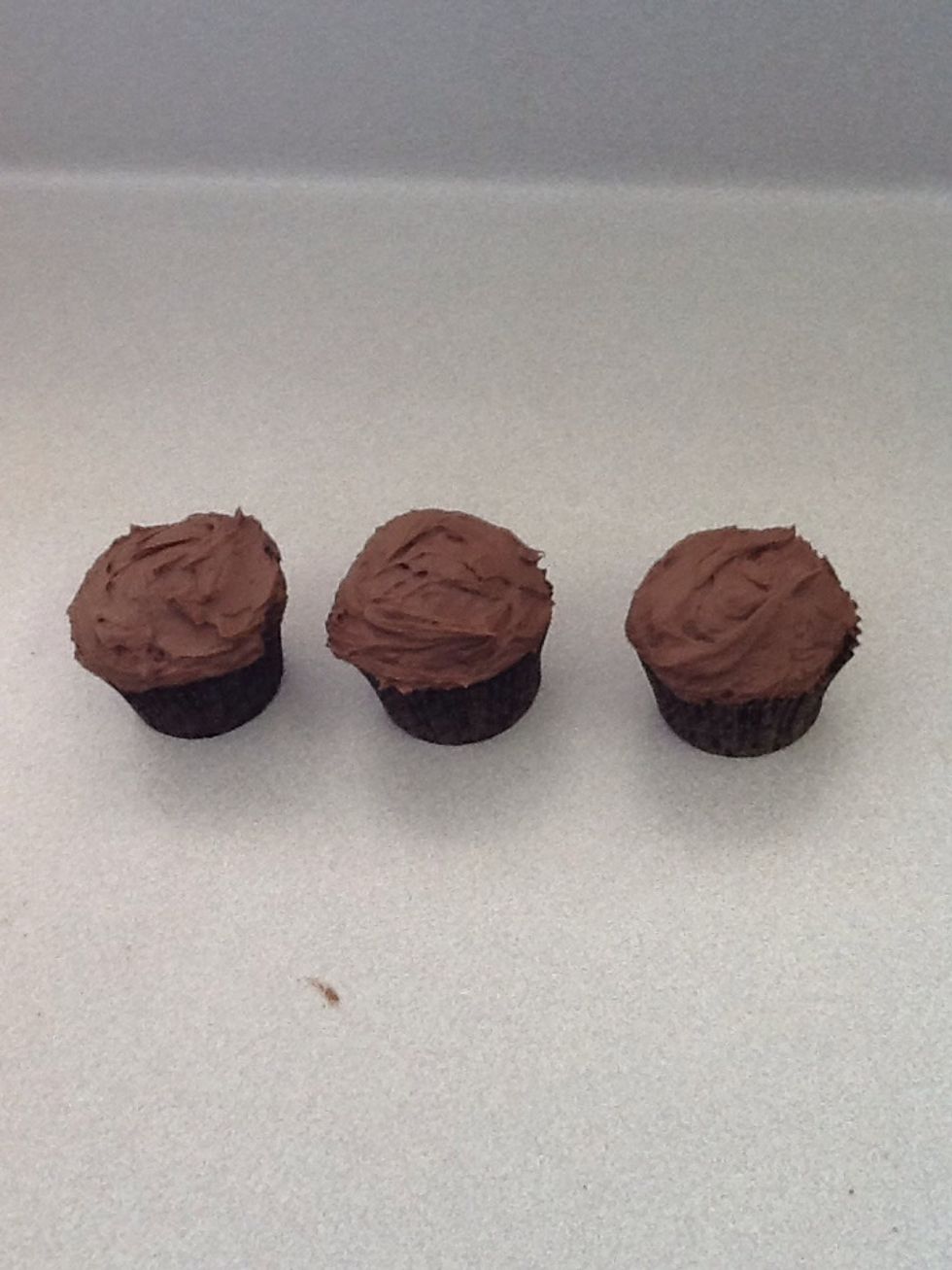 Spread the icing onto the cupcakes.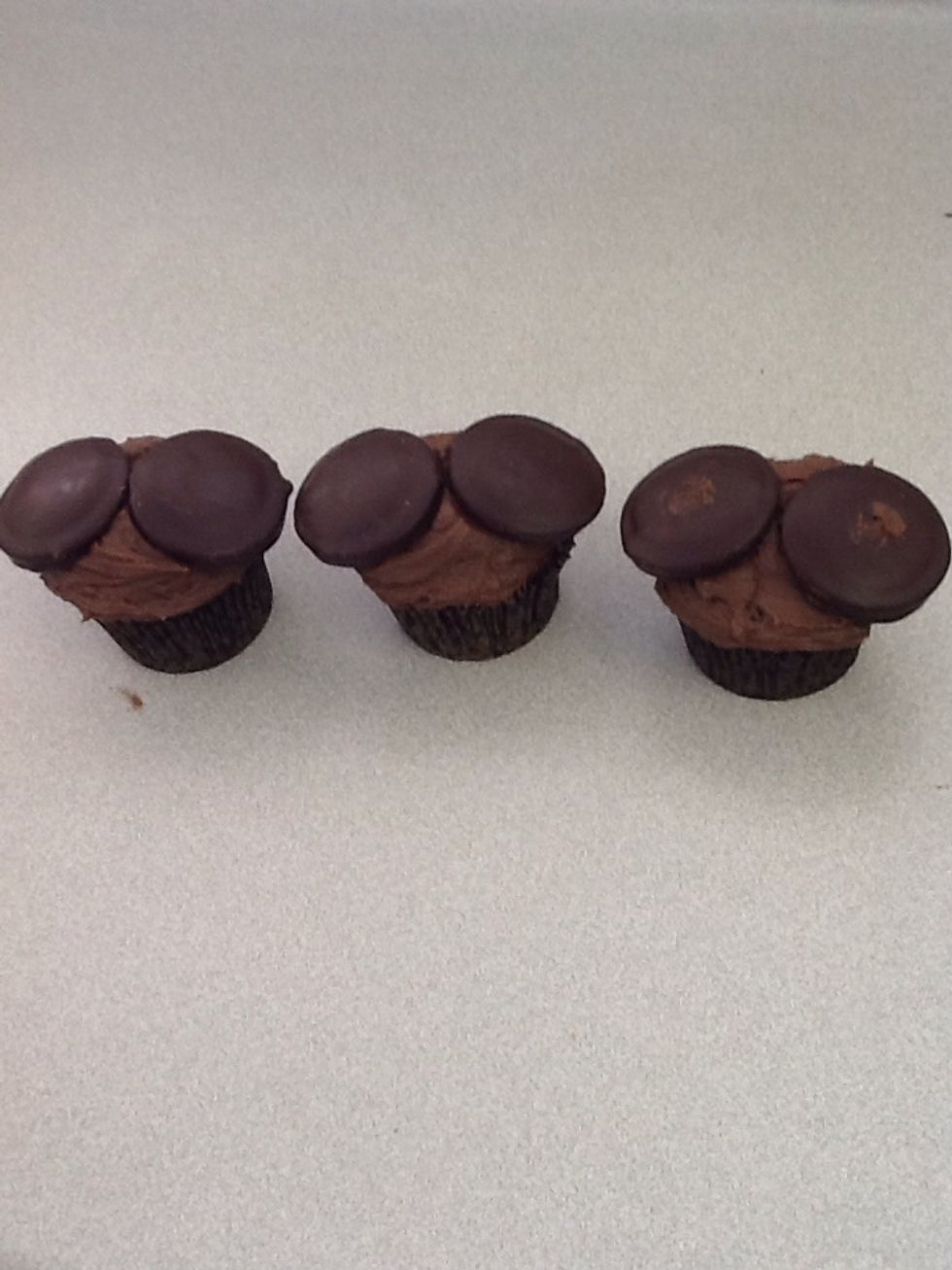 Place 2 mint slices onto each of the cupcakes.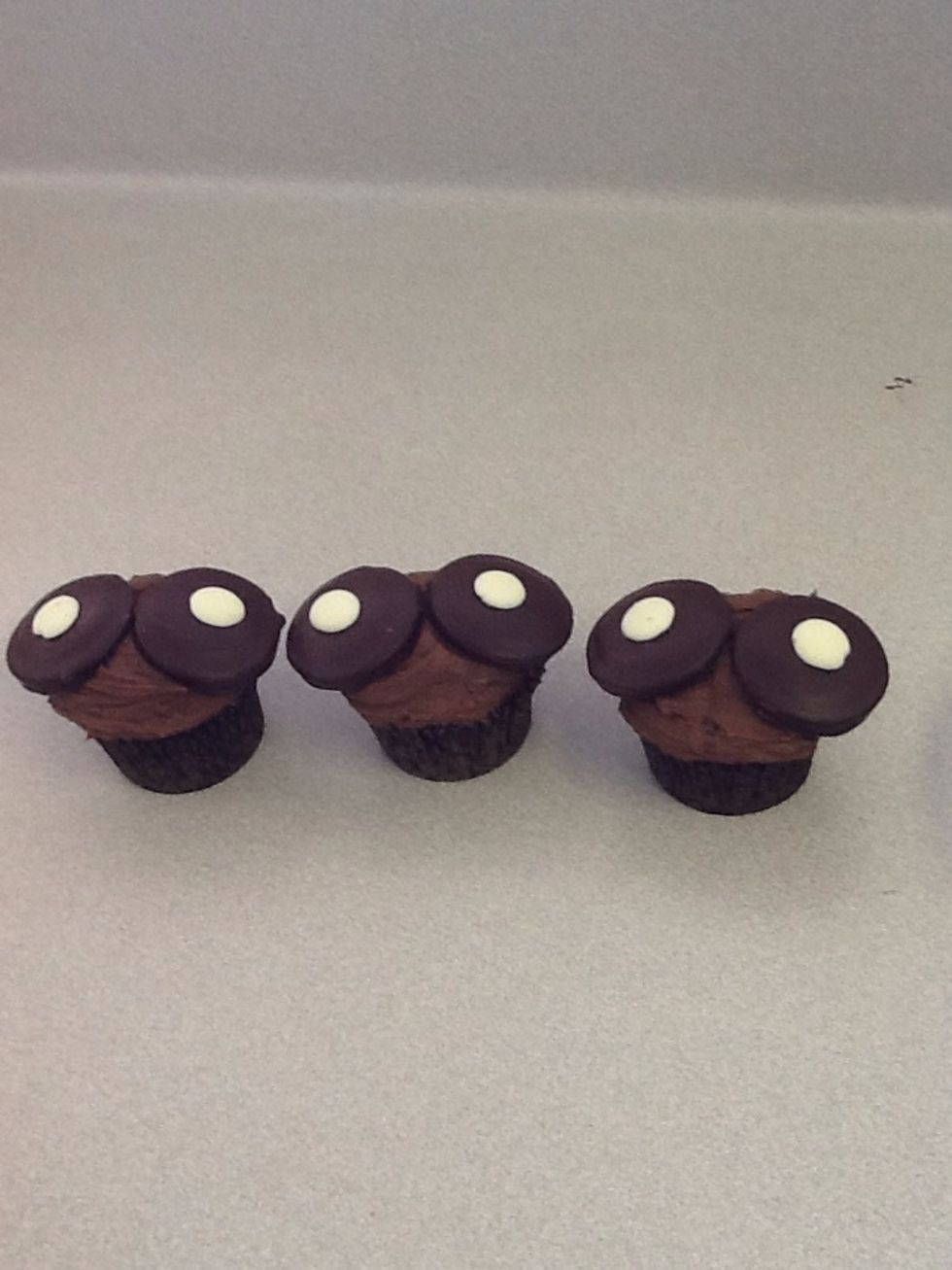 Put a chocolate button on each of the mint slices.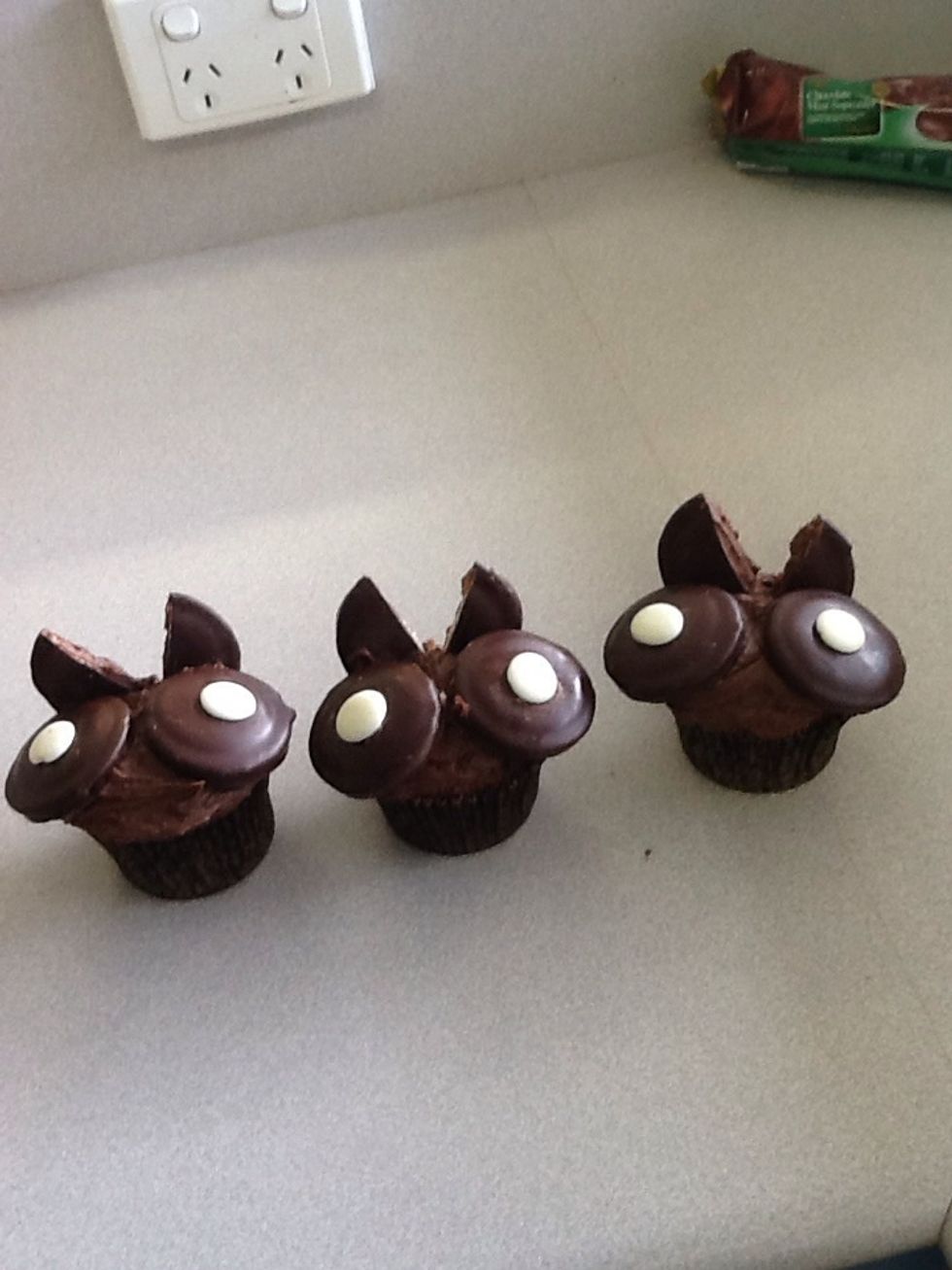 Cut 3 mint slices in half and put them at the back of the cupcakes to make them look like ears.
Using a piping bag, evenly pipe icing between the ears and the eyes.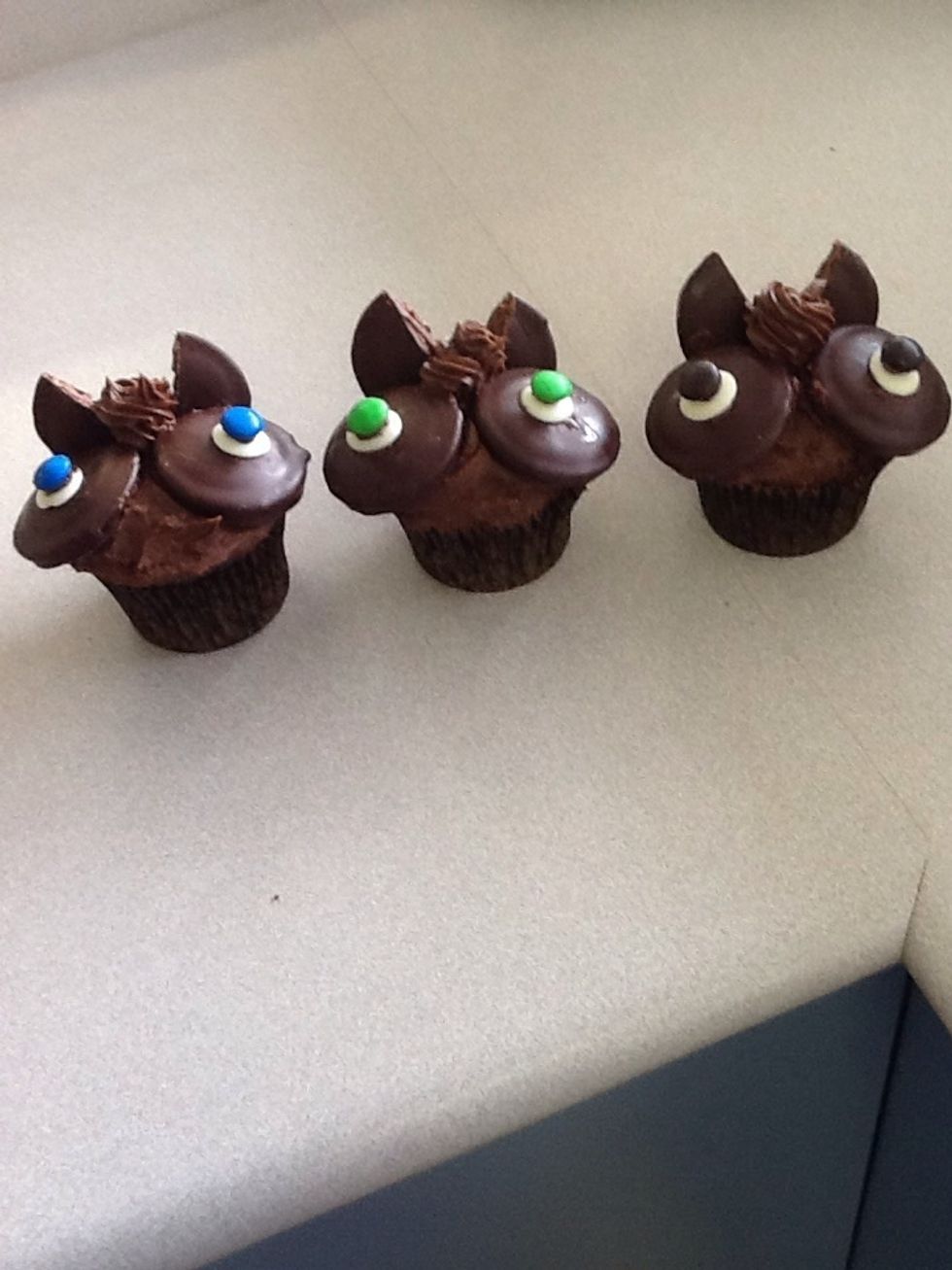 Add m&m's on the white chocolate buttons to make the eyes. You can use other lollies instead if you wish to.
This is how they should turn out. Enjoy! Yum yum yum!
Mint slice
White chocolate buttons
M&M's
Cupcakes
4.0Tbsp White icing
1/2c Cocoa
Piping bag