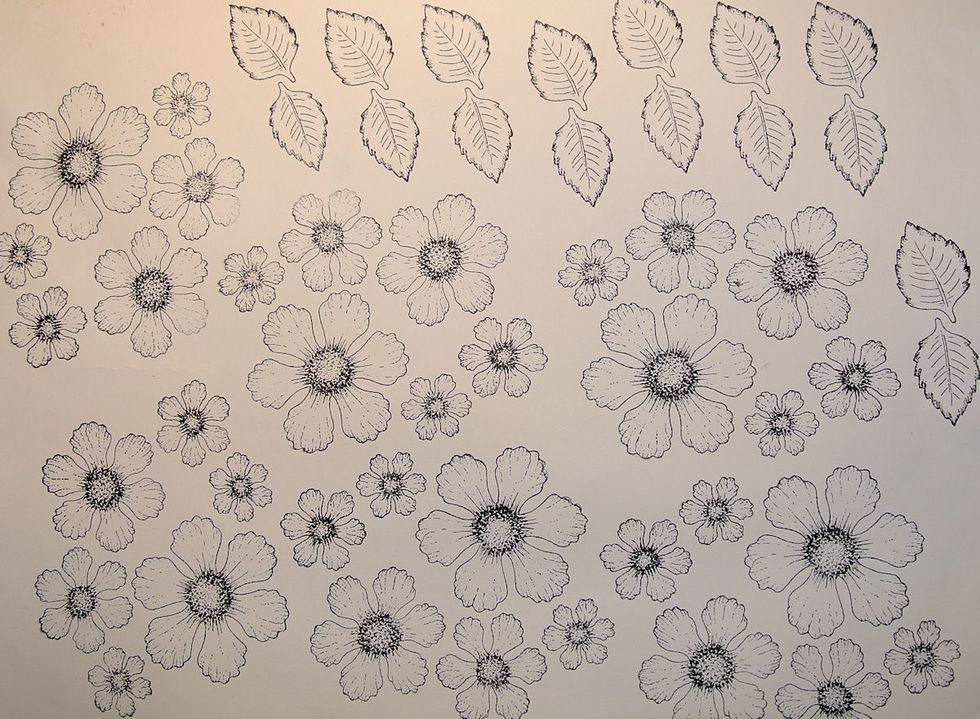 Stamp with black Archival.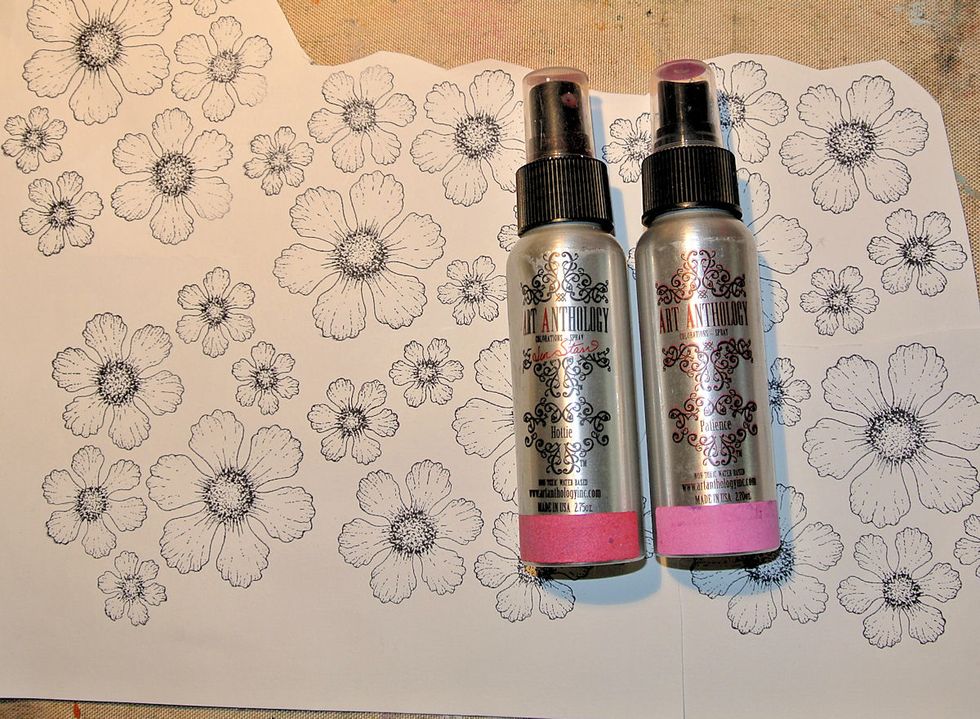 Spray with Hottie and Patience.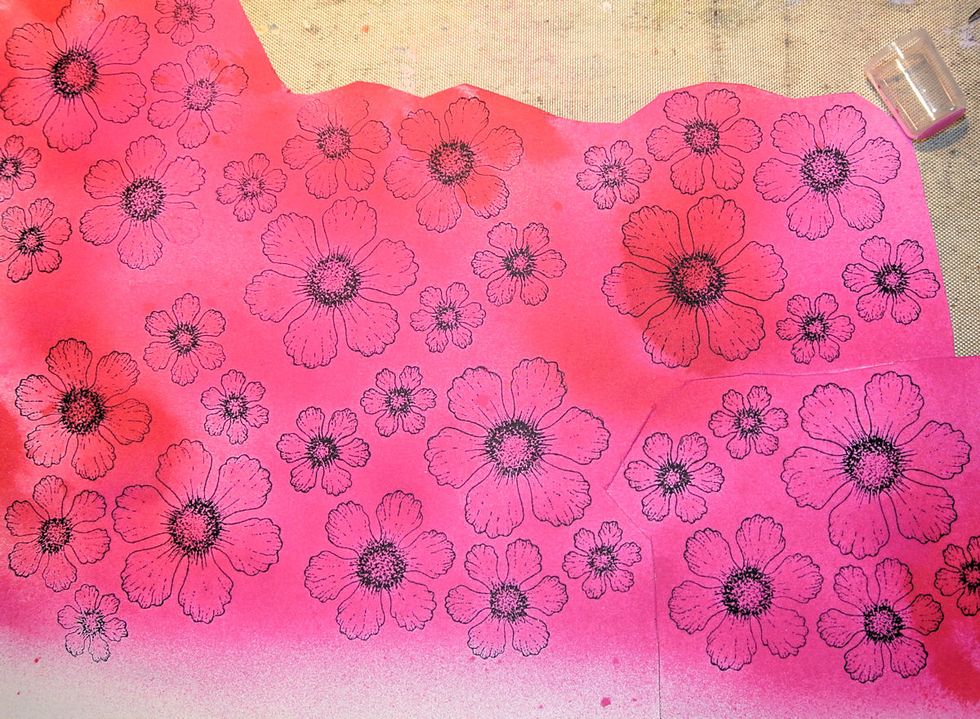 Dry with the heatgun.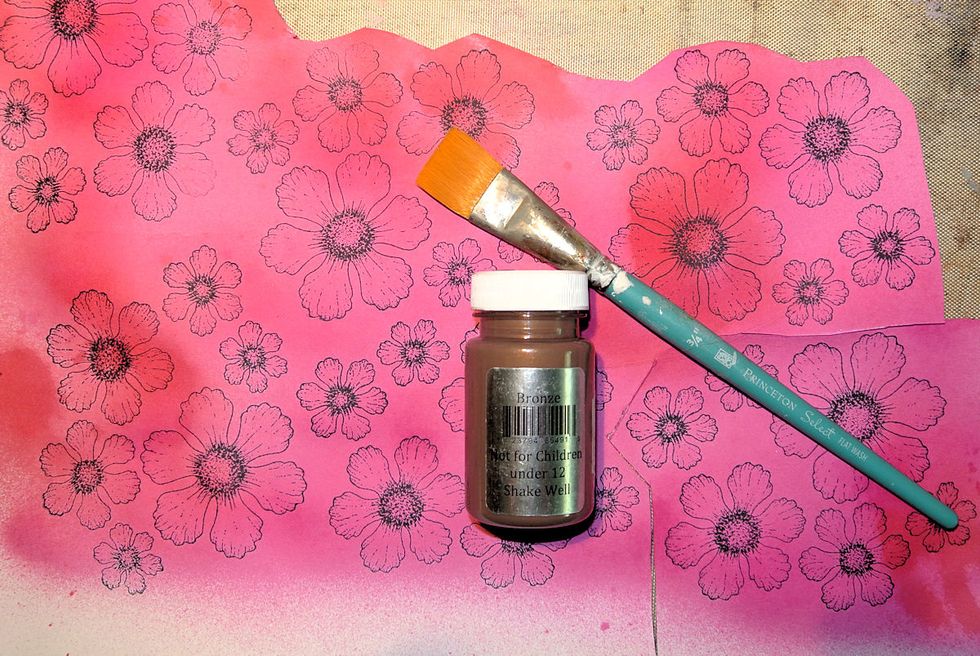 Paint with Bronze.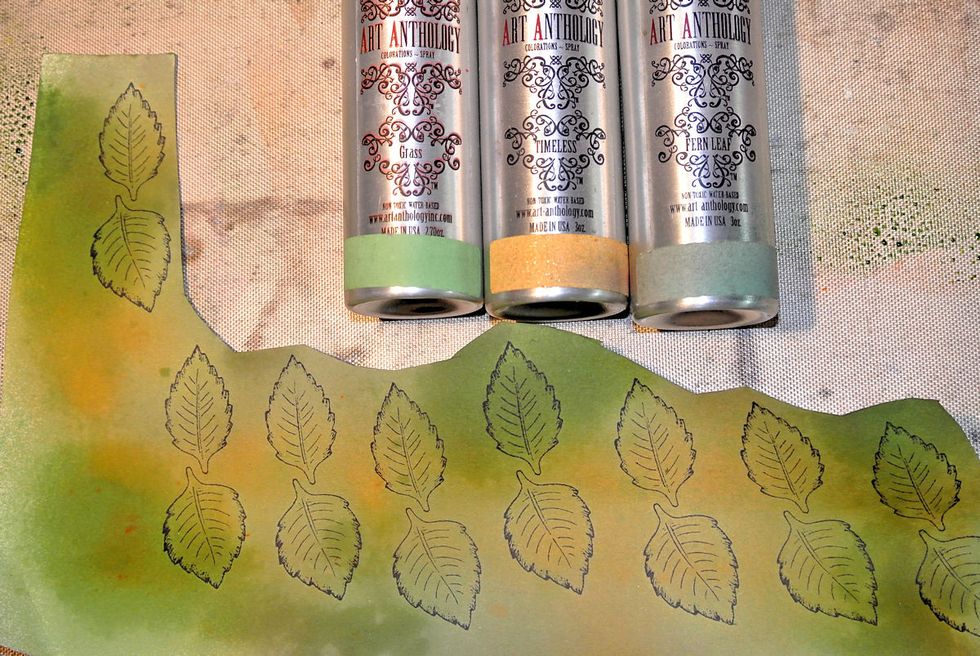 Spray!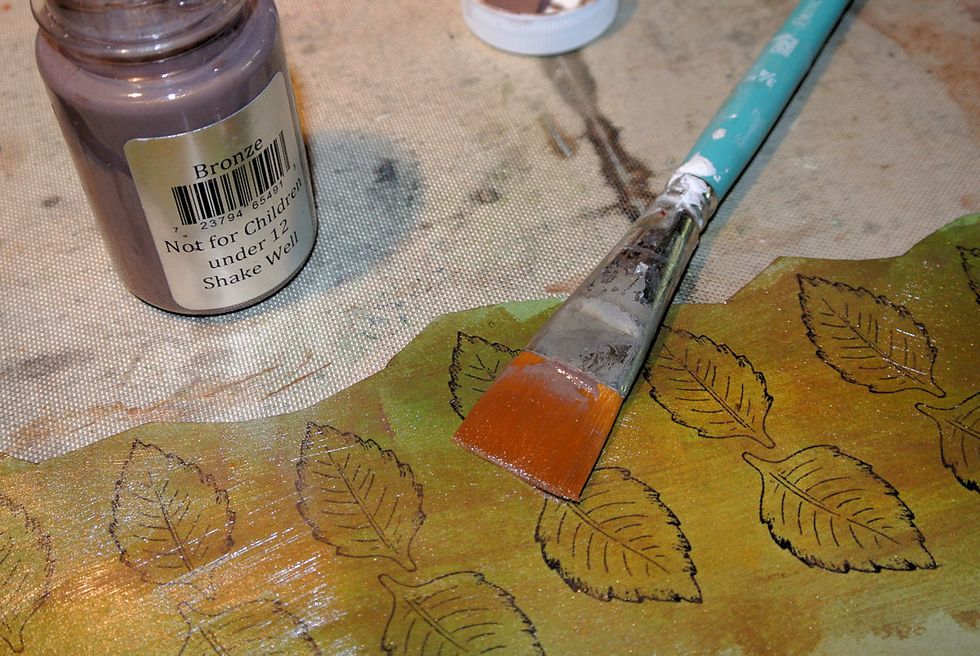 Paint with Bronze.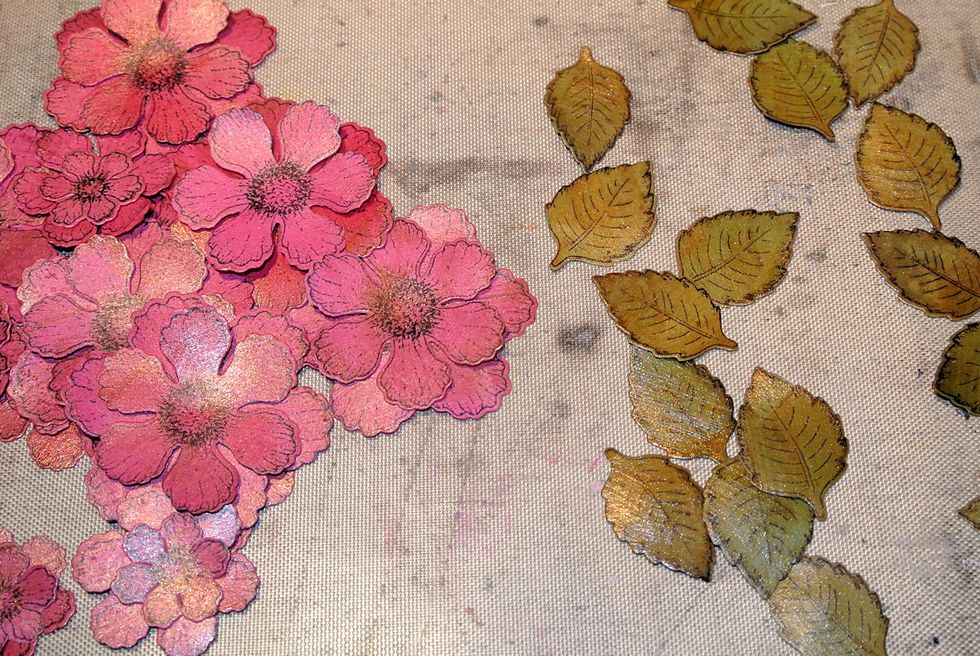 Cut the leafs and flowers.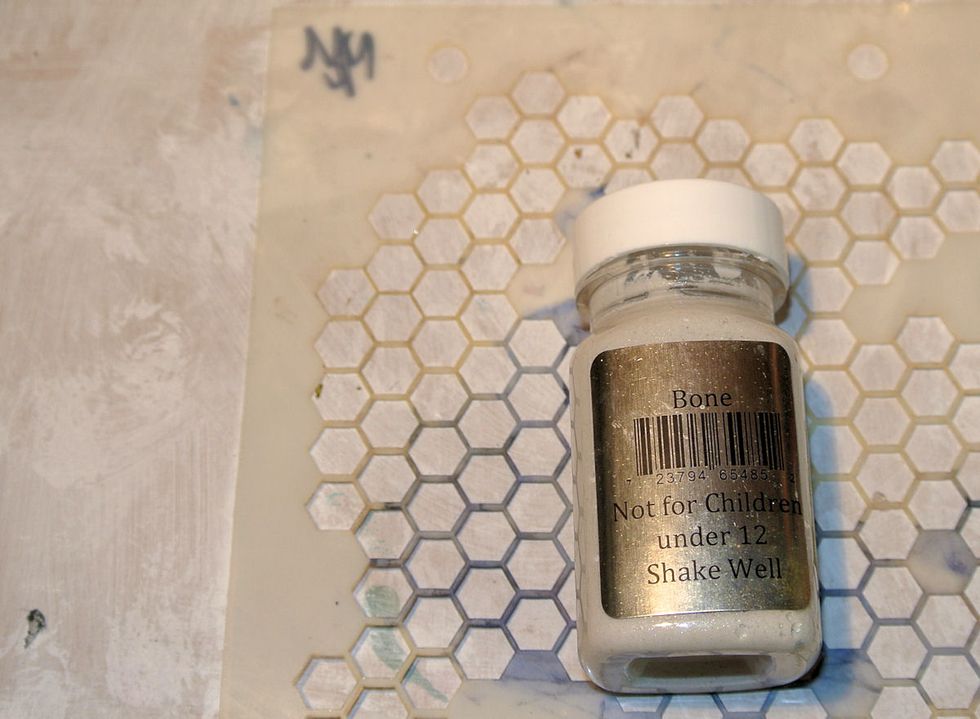 Add the bone.
Press the embedibles into the Bone.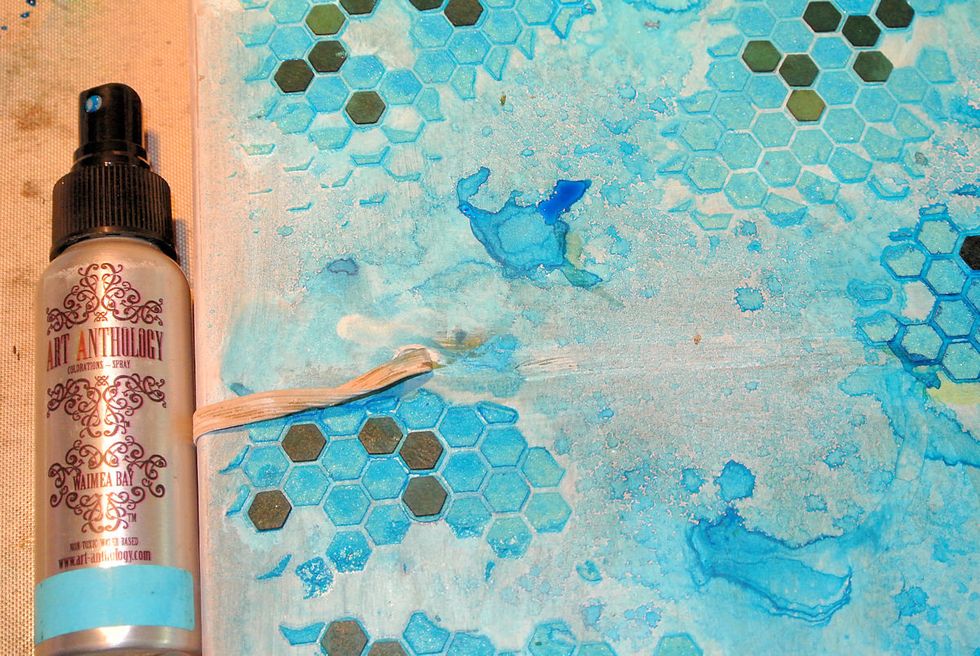 Spray with Waimea Bay.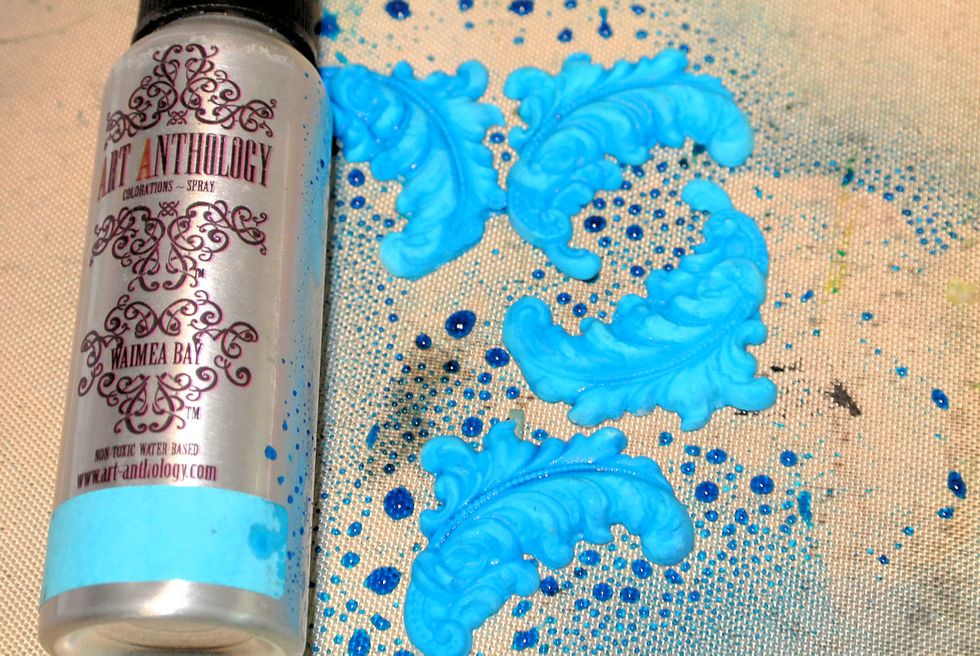 I had some clay ornaments, and sprayed them .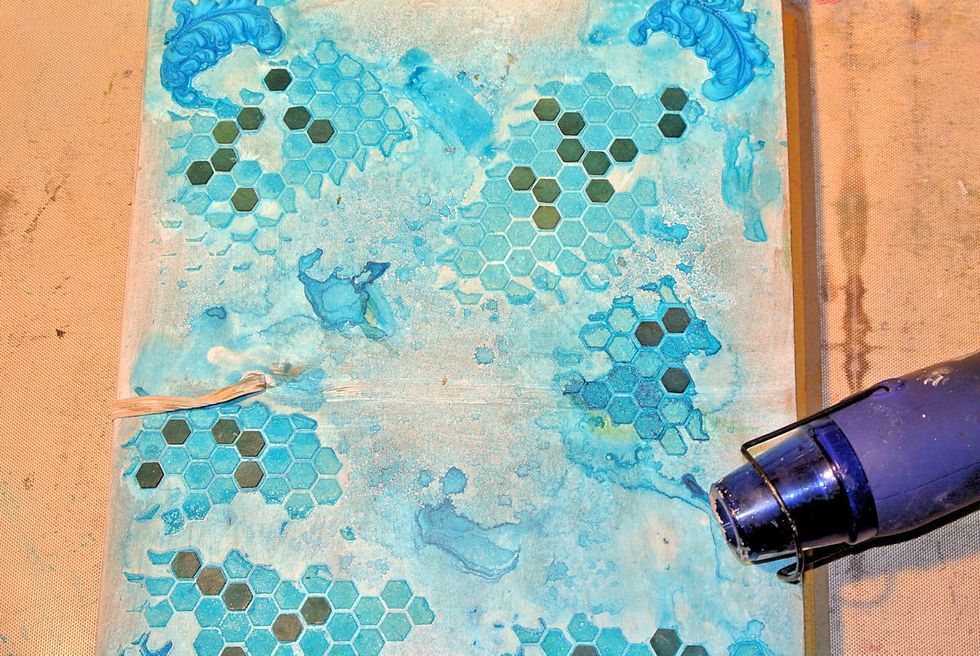 Spray the cover and dry.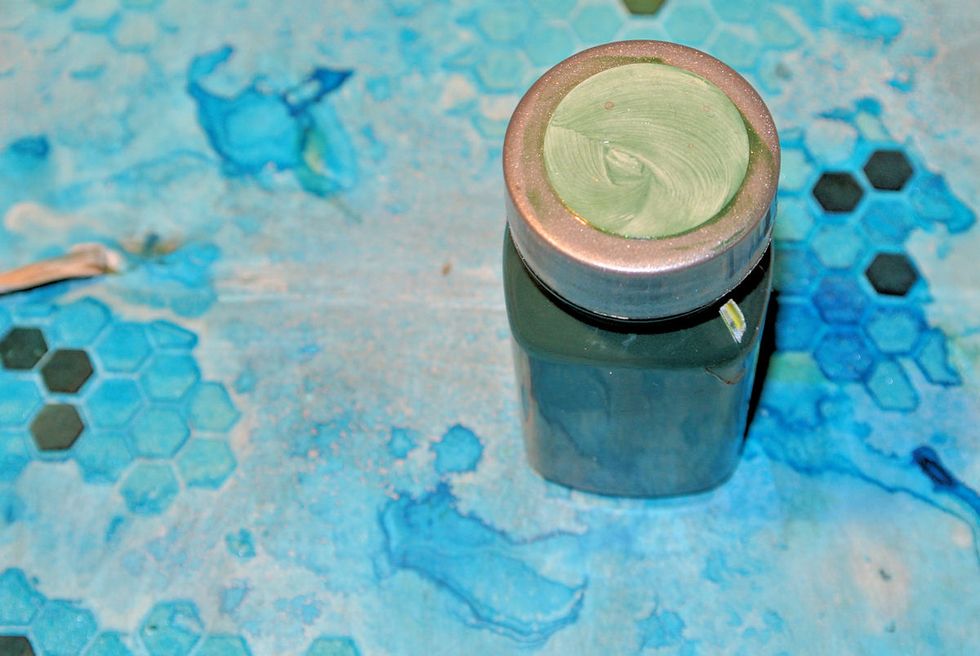 Paint the whole cover with Emerald (Gems).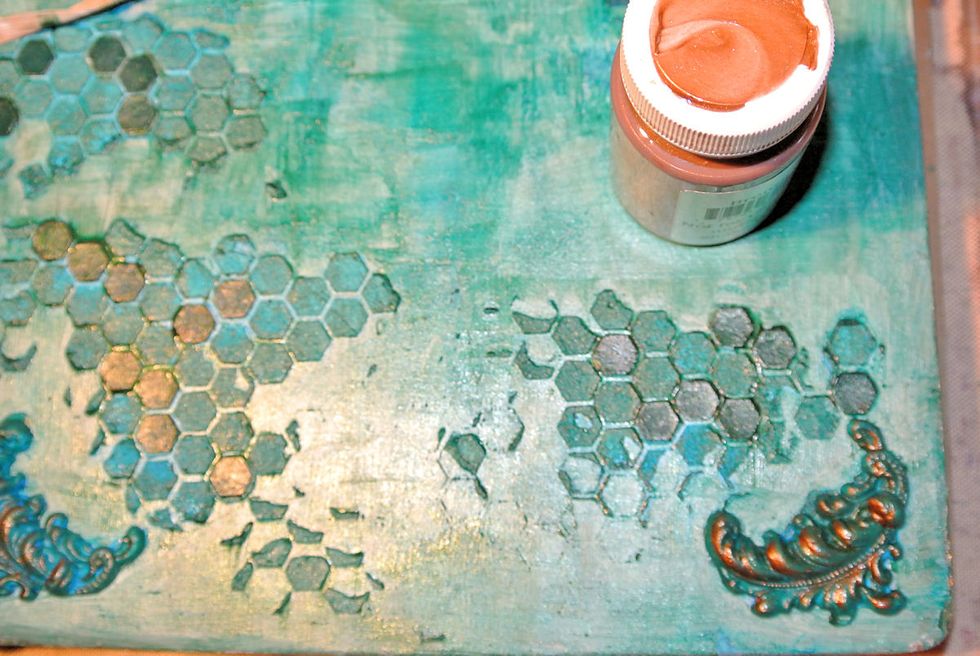 Paint the ornaments and the Embedibles with Bronze.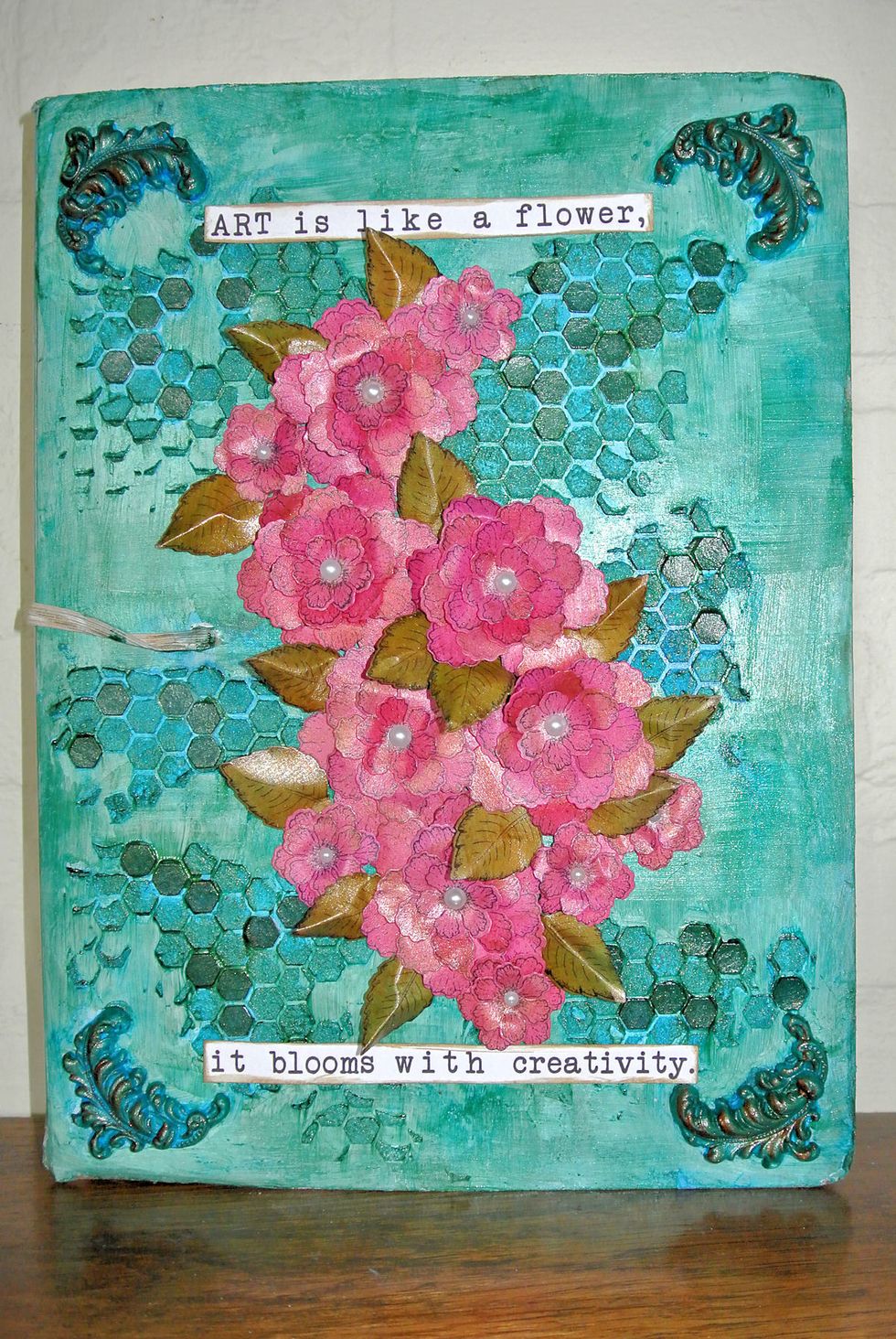 Finished!
Art Anthology colorations - Hottie
Art Anthology colorations - Timeless
Art Anthology colorations - Grass
Art Anthology colorations - Fern Leaf
Art Anthology colorations - Waimea Bay
Art Anthology colorations - Patience
Art Anthology Dimensional Gems - Emerald
Art Anthology Stone effects - Bone
Art Anthology Metal effects - Bronze
Heartfelt creations - Botanical Wings Die
Heartfelt creations - Botanical Rose Cling Stamp
Art Anthology Embedibles- Hex
Art Anthology Stencil - Beehive
Art Anthology
Art Anthology is a manufacturer of dimensional mediums.\n\nCome chat with us in our Facebook Group: Art Anthology Adventures in Art