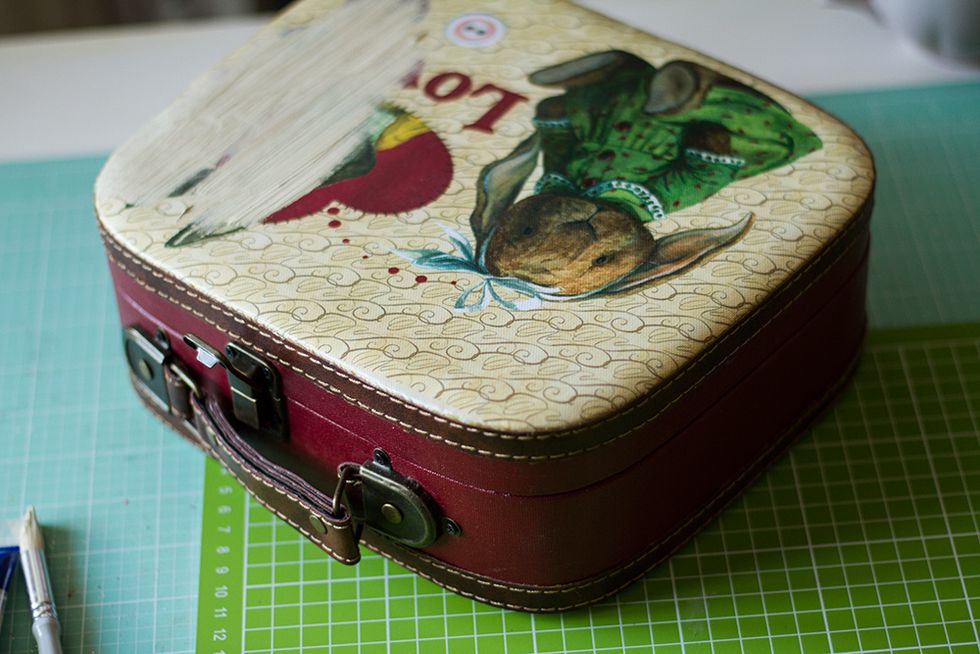 Hi! Today I Want to share with you how to decorate a suitcase with acrylic paints and Graphic45 paper. First of all we need to paint our suitcase top with acrylic paint. I chose beige color.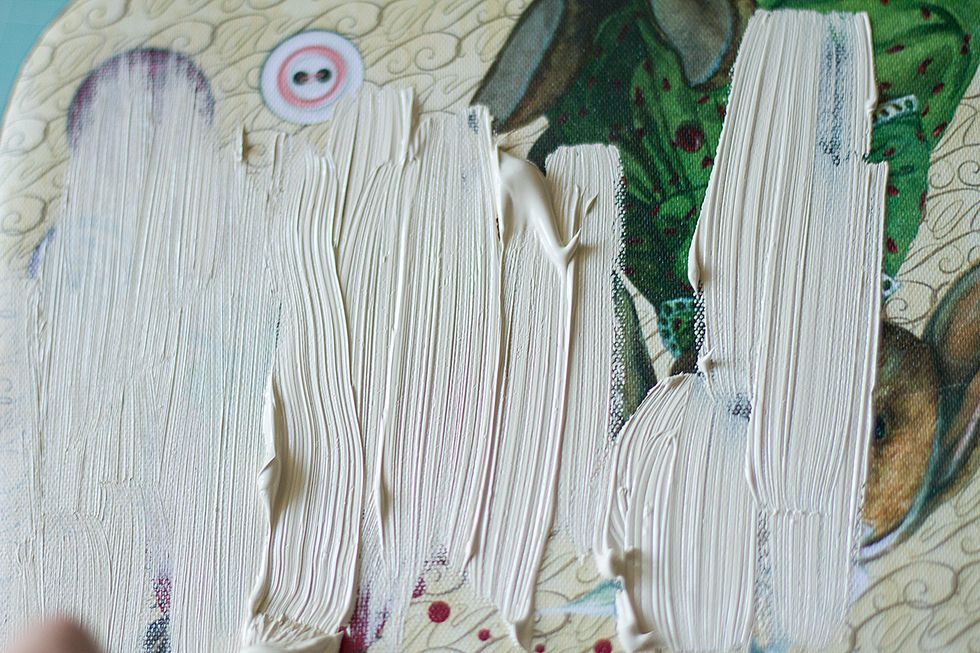 Add paint to the top surface and let it dry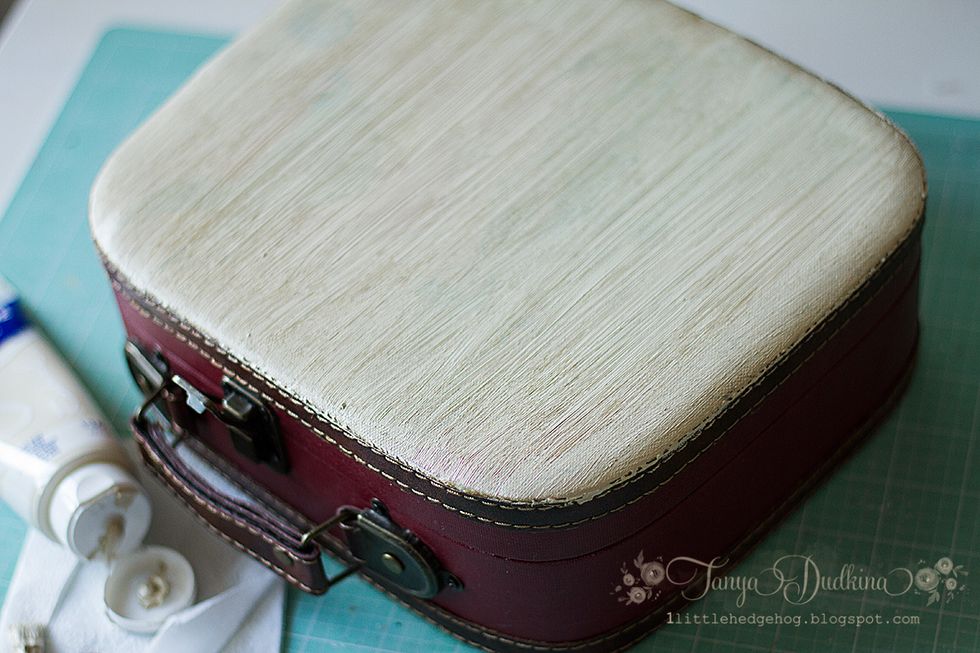 I made two coats of paint to cover the print on the top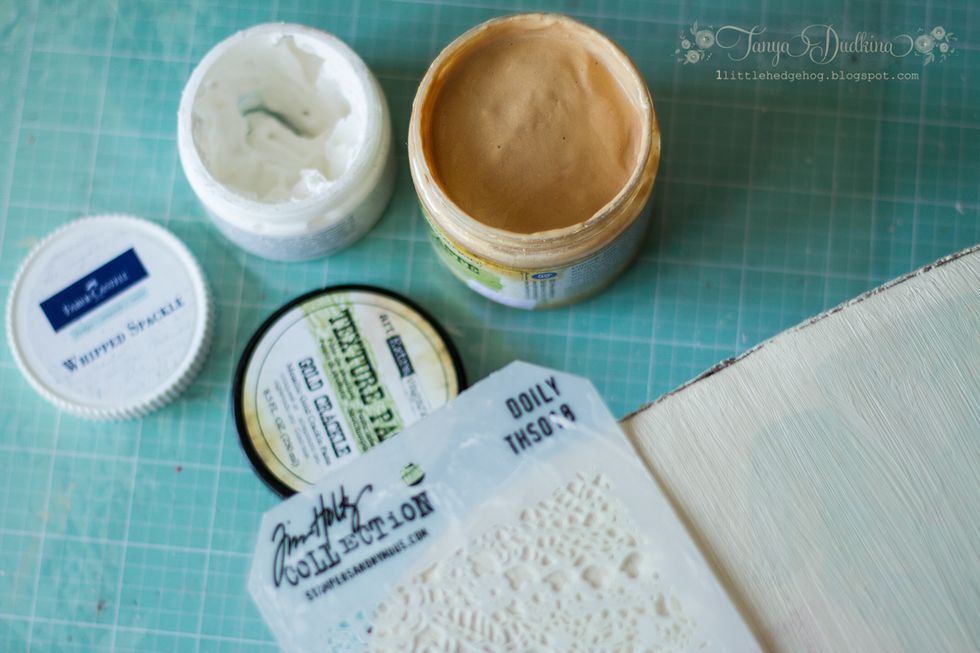 Now we will add a little bit of texture to our top with the help of texture paste. You can use white modeling paste or add some color to it with the help of pigment or another paint.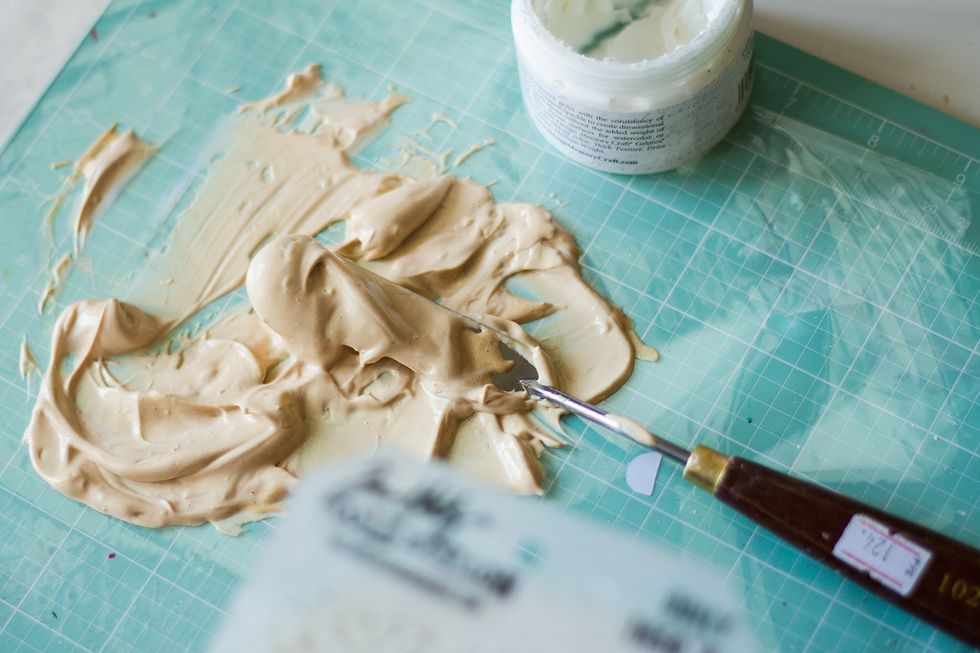 I mixed golden texture paste with white texture paste and got a nice color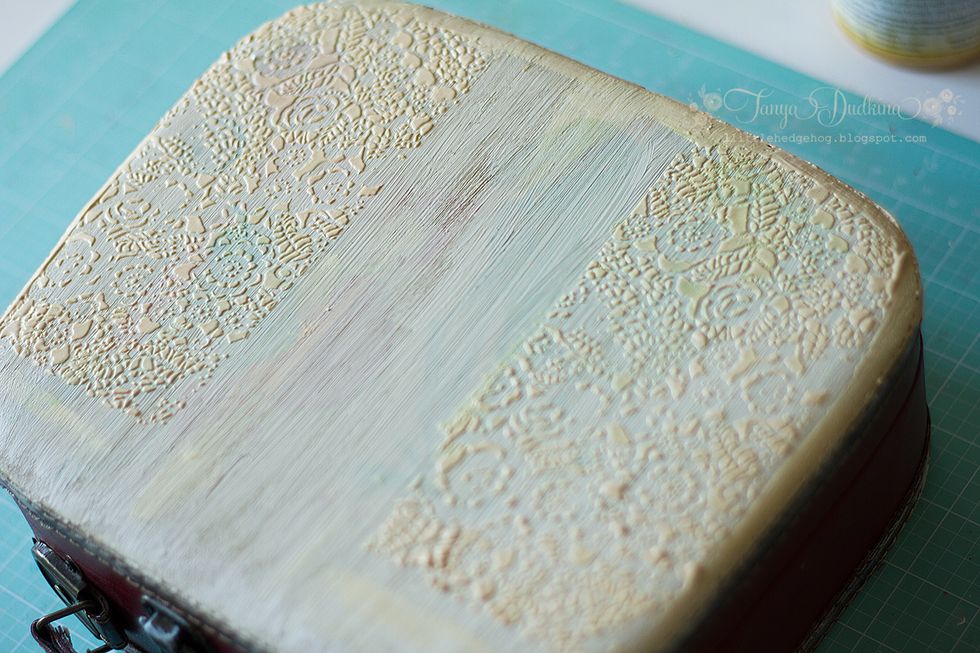 With the help of a stencil apply paste on a top of a suitcase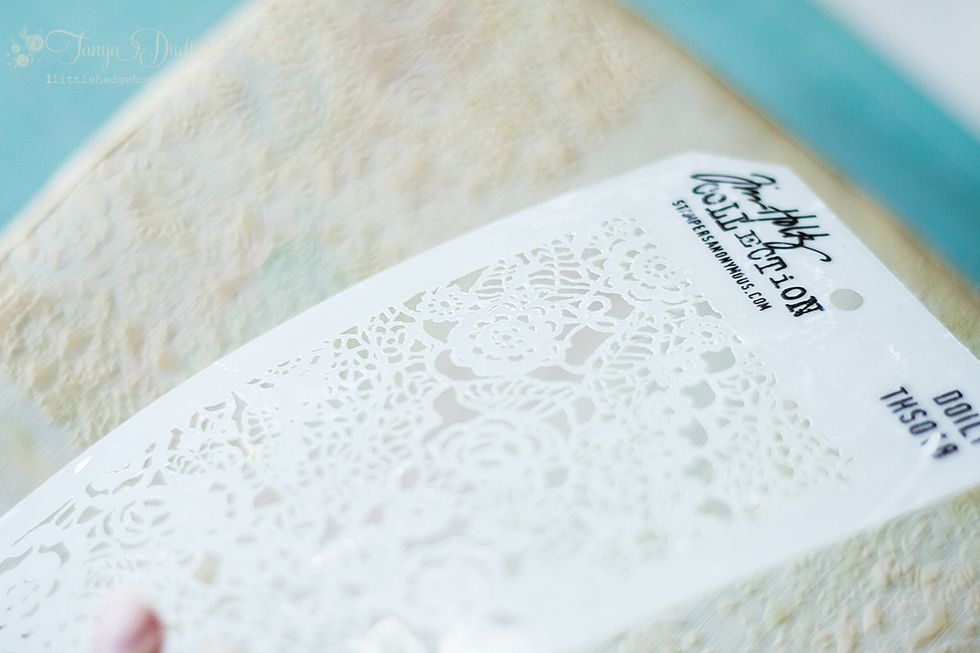 Just like that. This is my stencil by Tim Holtz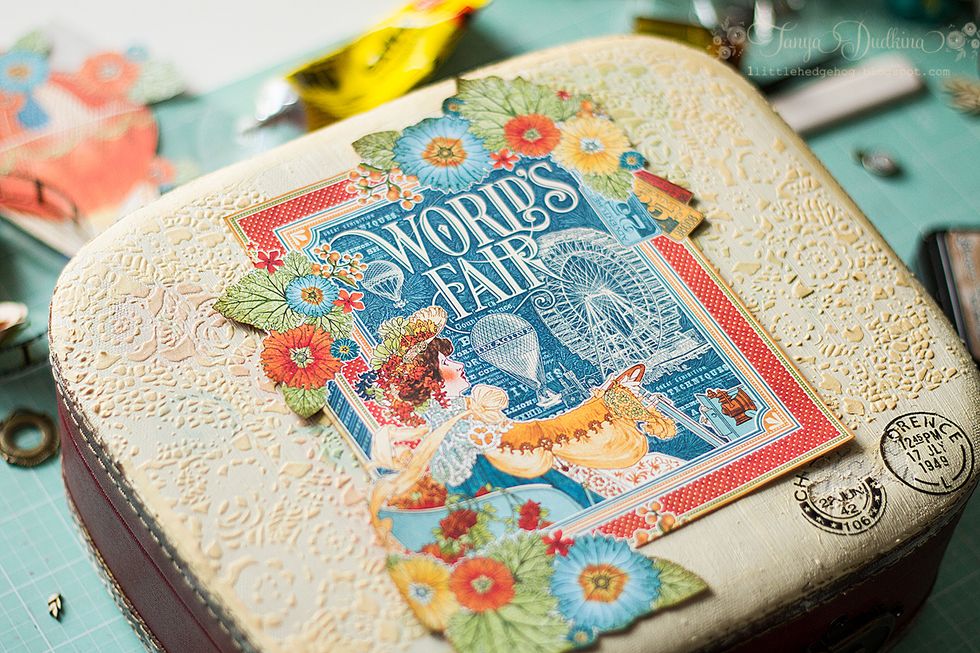 Let's decorate with papers! I cut out some beautiful designs from Graphic 45 Worlds fair collection. Glue it on the top.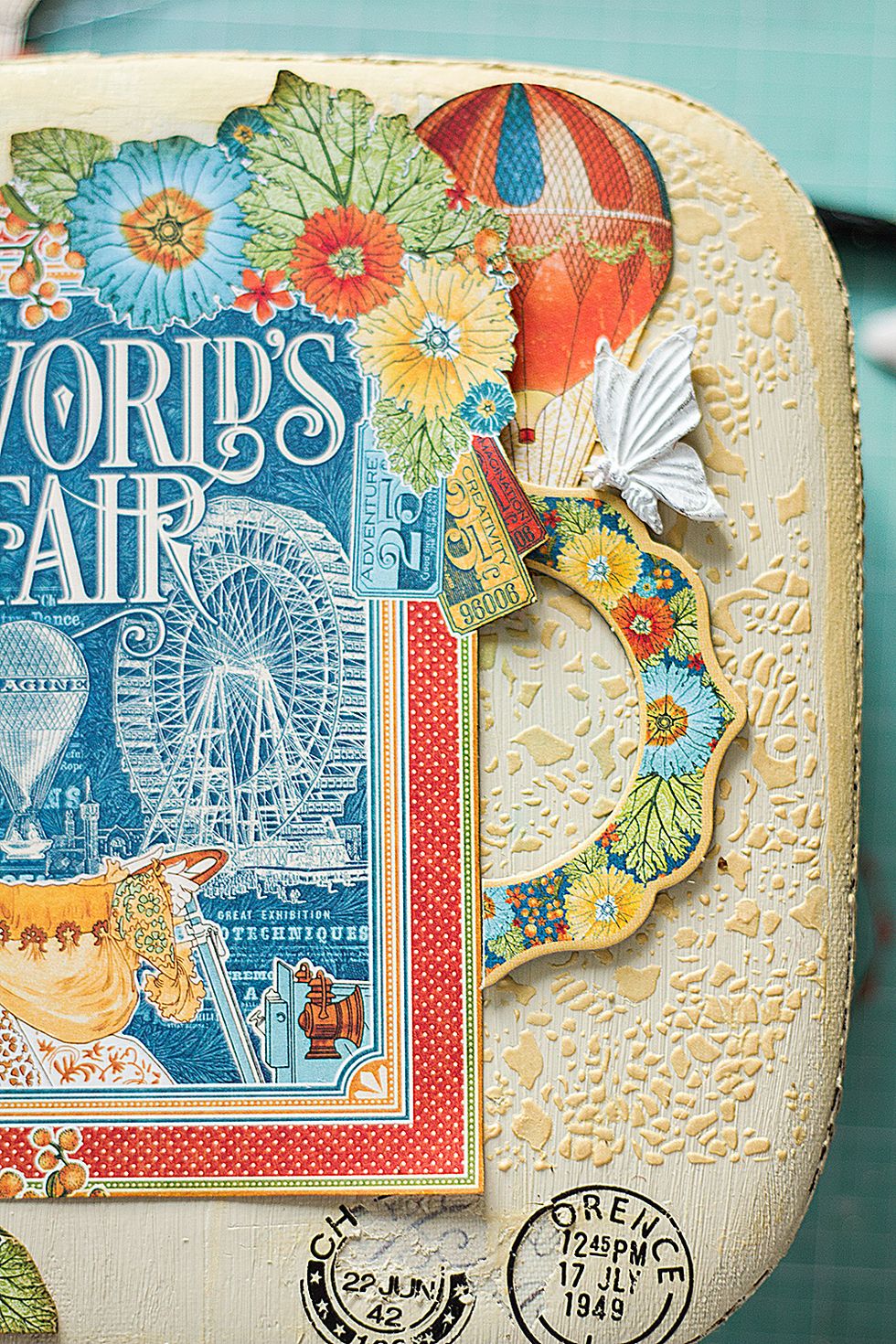 Add some chipboard frames and details to the top. I also added some stamp rub-ons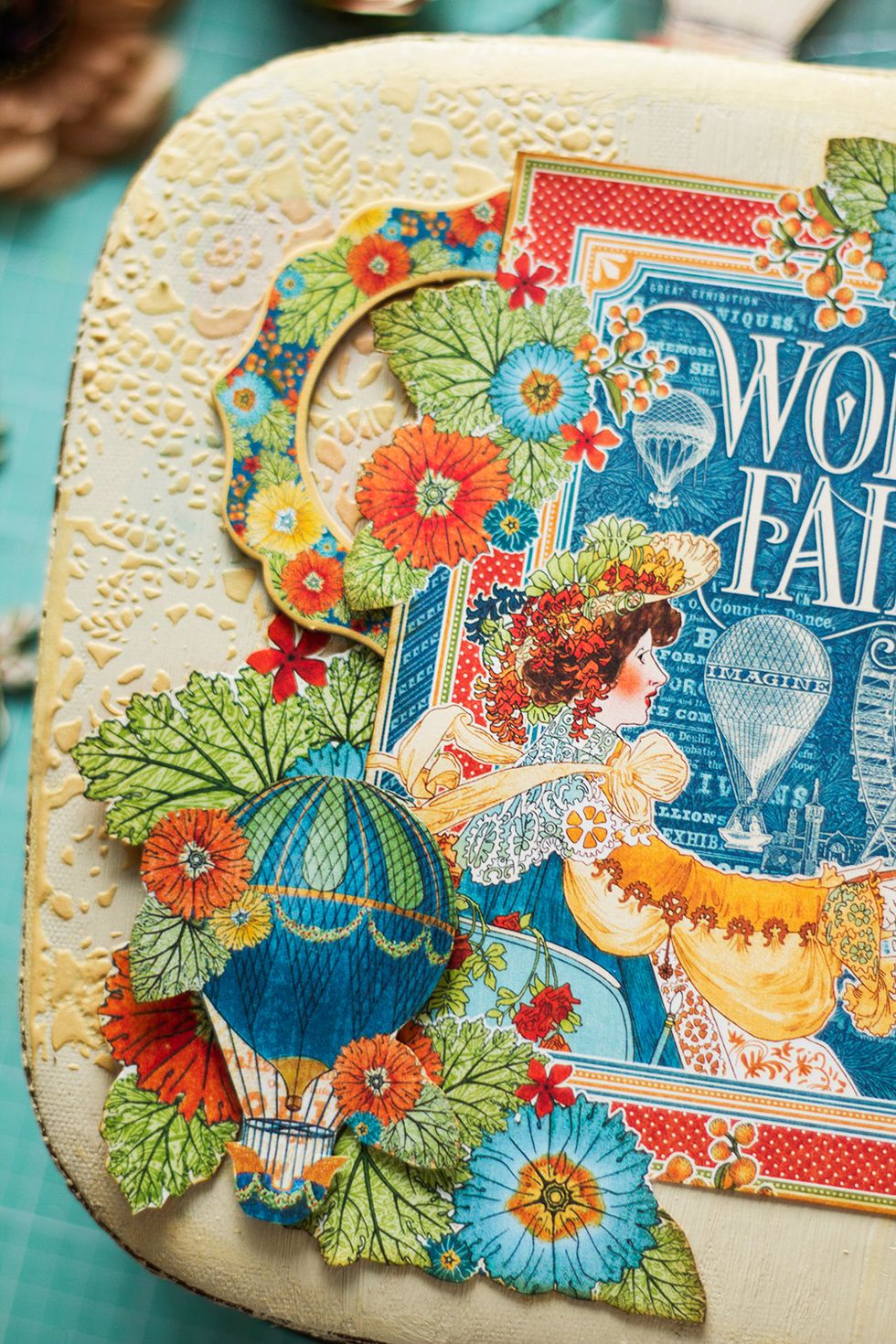 Make the same decor on the other side of the suitcase.
I took main image from the journaling and ephemera cards set.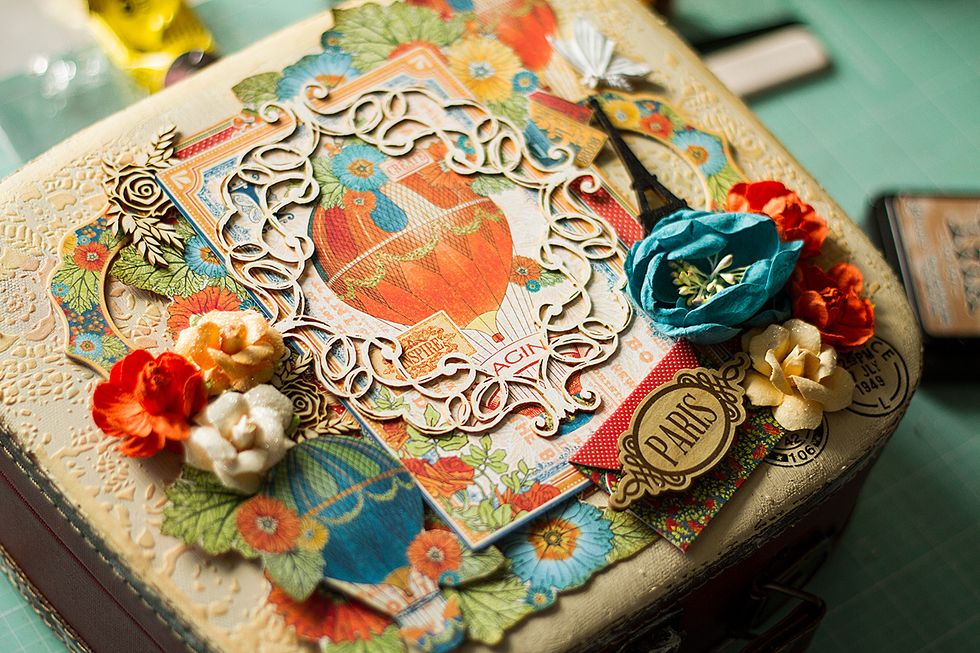 Add some flowers and white delicate chipboard. I also decided to put a little envelope from tags and pockets pack by Graphic45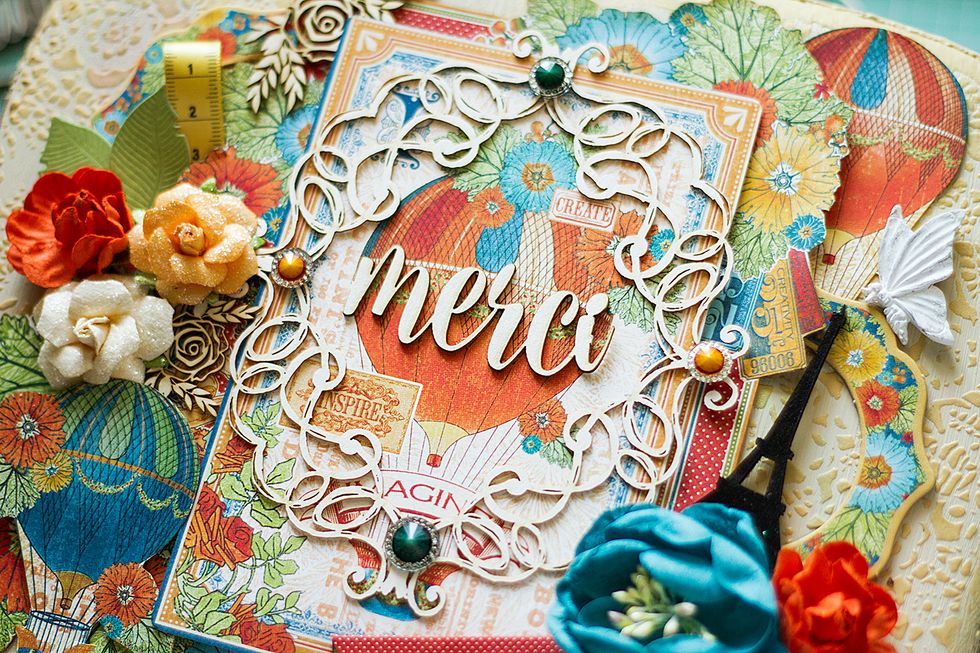 Finally adding some crystals and title to our suitcase. I decided to make it look a little bit french :)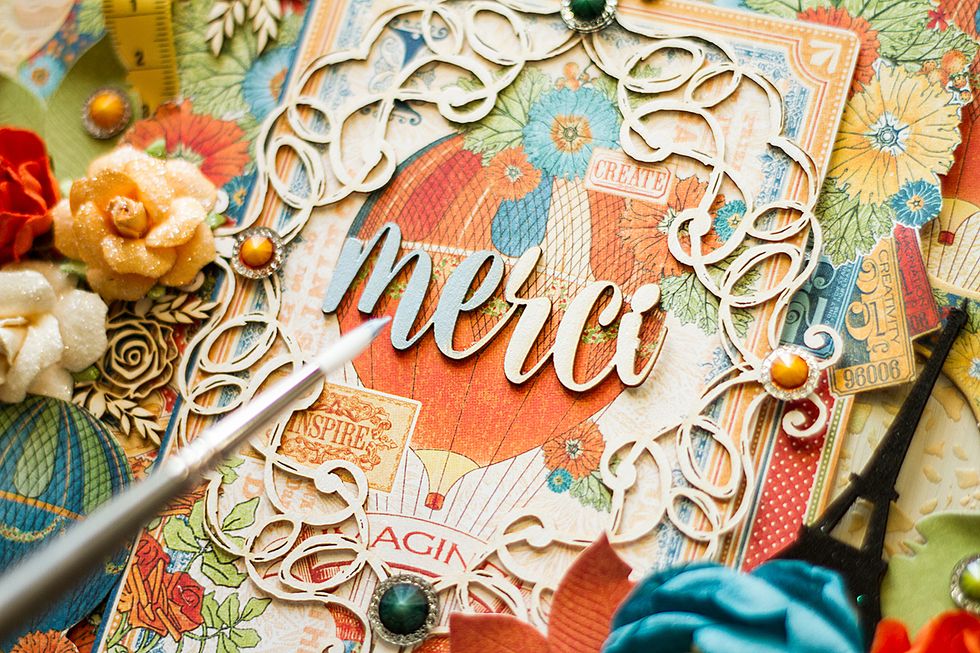 Paint the chipboard with light blue or let it be white - it's up to you.
And now it's ready. I can store my cross-stitching threads and canvas there!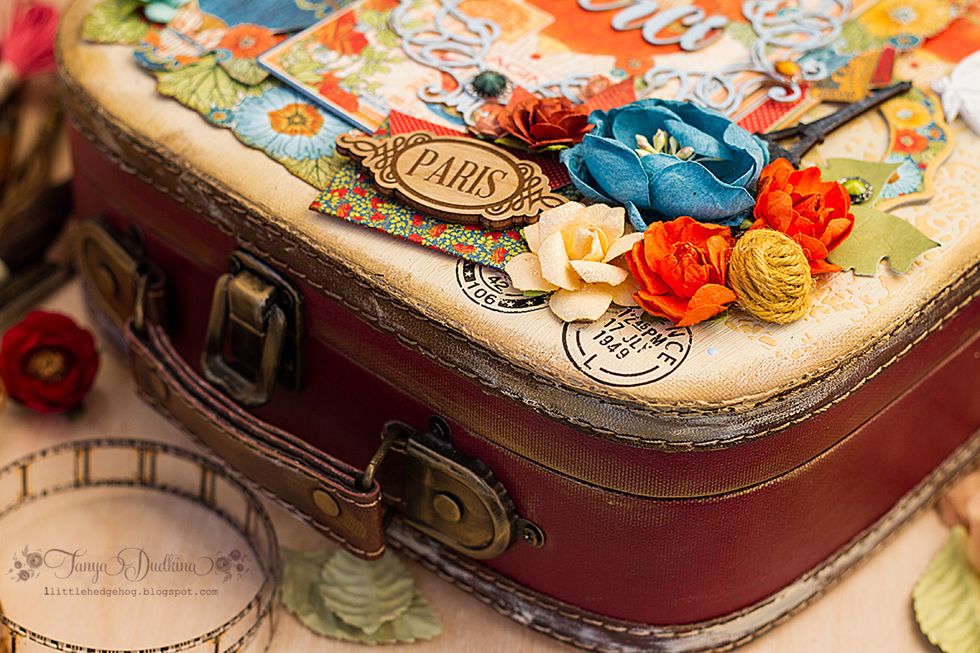 You can also add some acrylic accents on the metal parts of suitcase. Hope you enjoy the tutorial and will be happy to inspire you!
Graphic 45 Worlds Fair paper pad
Graphic 45 Worlds Fair Tags and pockets
Graphic 45 Worlds Fair Chipboard
Flowers
Modelling paste
Acrylic paints
Stencils
Die-cuts
Tanya Dudkina
Hi! My name is Tanya Dudkina, I'm from Saint Petersburg. I love everything about scrapbooking. I'll be happy to see you in my blog 1littlehedgehog.blogspot.com