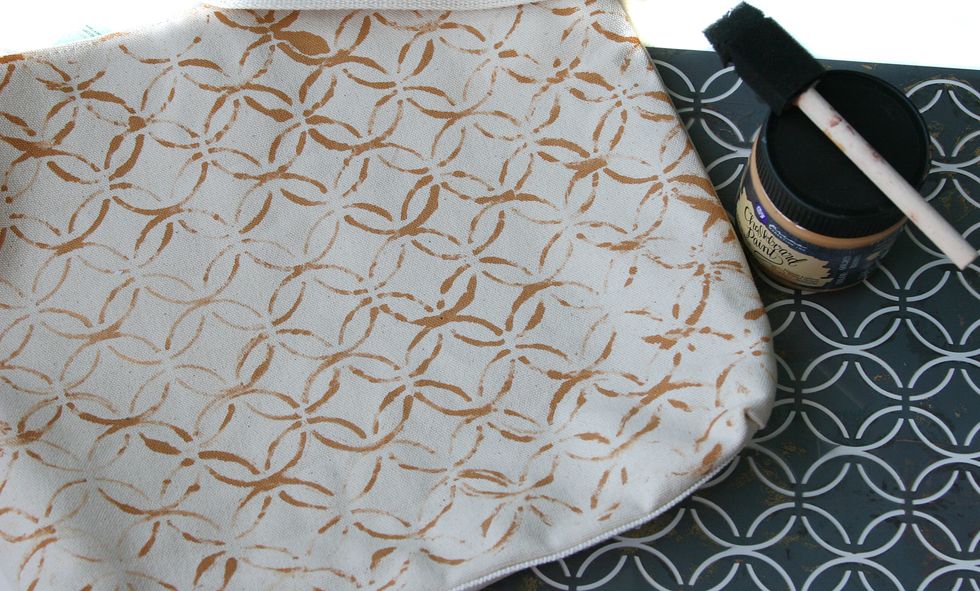 Place a thick magazine or cardboard piece inside tote bag. Set stencil on bag top. Pounce chalkboard paint over design, holding stencil still. Wipe off stencil, then line up and color both sides. Dry.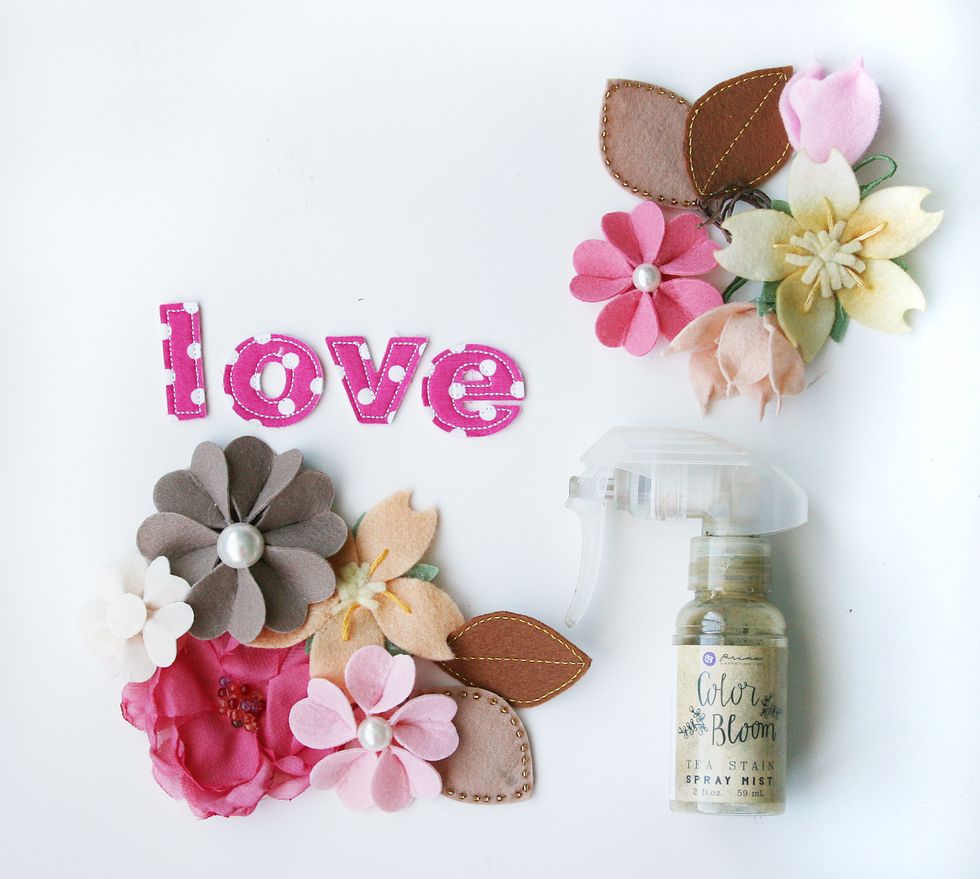 Choose Prima flowers, leaves, and fabric word of your choice.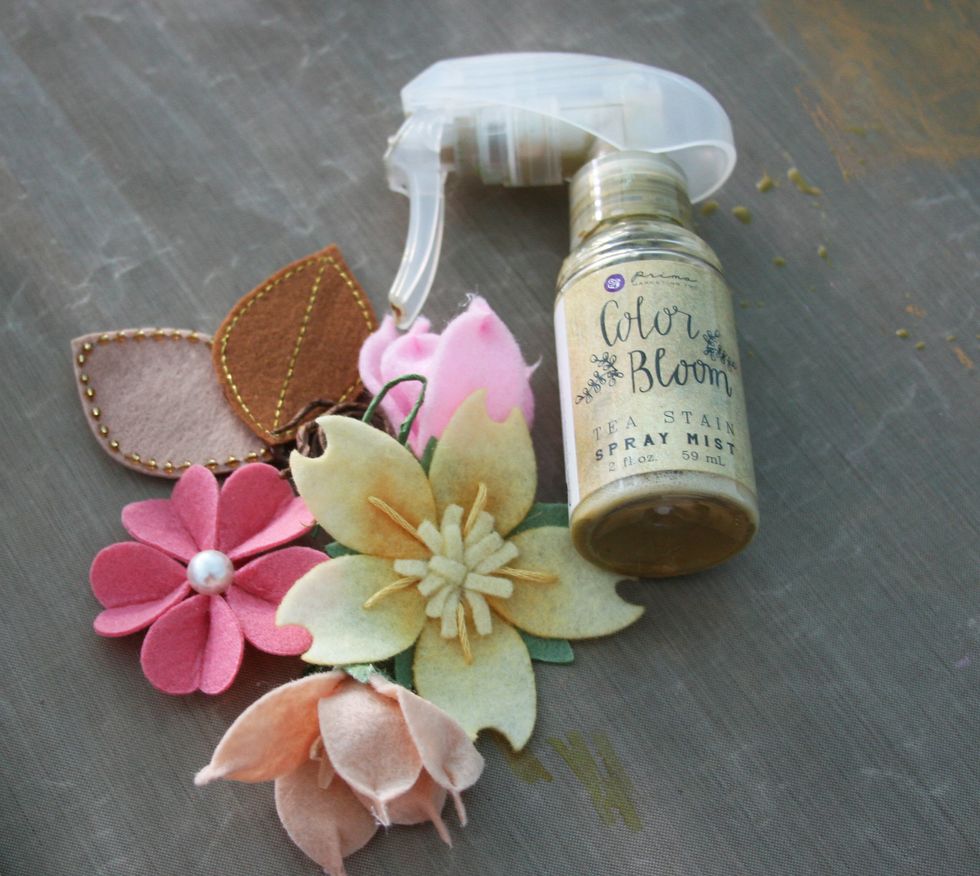 Add a vintage effect to all embellishments by spraying with Color Bloom Spray - Tea Stain. Dry.
Add large flower to lower left bottom of bag. Tuck in smaller flowers, leaves, & fabric letters. Snap a photo with your smart phone to remember where everything was. Adhere everything with Fabri-Tac.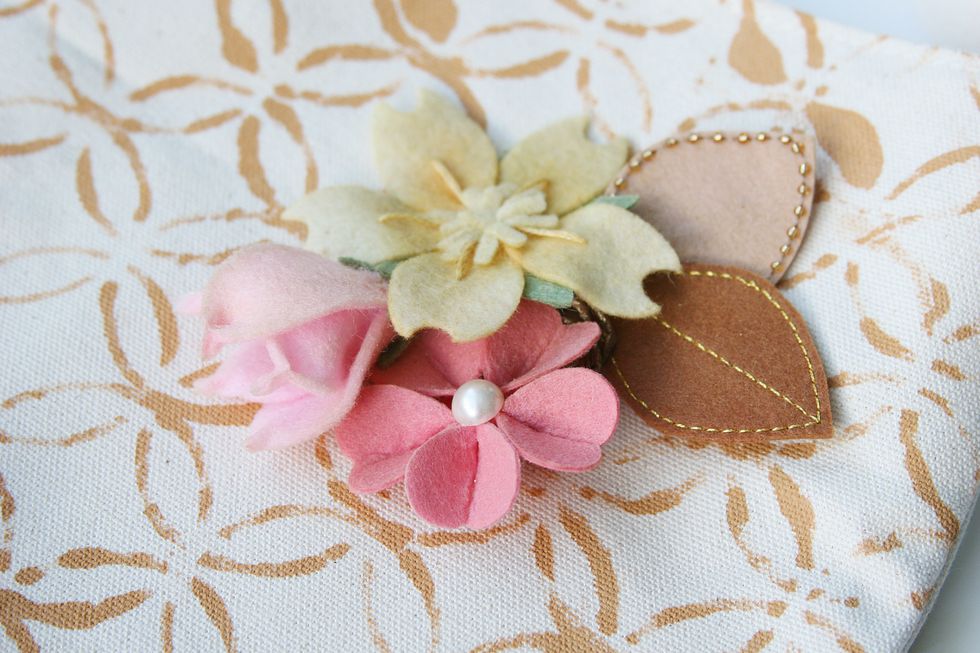 Group flowers and leaves as shown to upper right side of bag front. Once you like the results glue into place with Fabri-Tac.
Seal flowers, leaves, word, and bag with two coats of Krylon Clear Finish. This allows you to spot clean the bag. Do not launder bag or flowers/leaves will be damaged.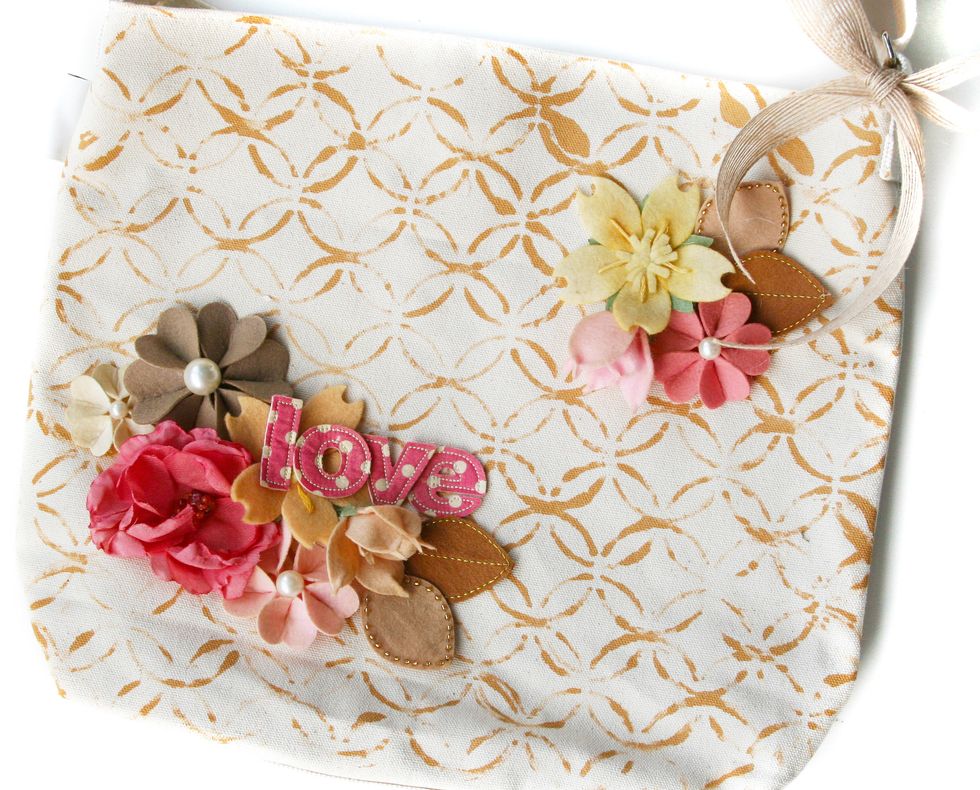 Add trim bow or ribbon to handle if desired! Enjoy your one-of-a-kind Prima hipster tote!
921538 Hipster Tote Bag
921491 Stitched Word - Love
573836 Color Bloom Spray - Tea Stain
577131 Chalkboard Paint - Golden Brown
921330 Elle Flower - Pink
558741 Cassie Primrose Flower
553630 Vermont Brown Leaves
558642 Merelle Apricot Felt Flowers
542467 Kalanchoe Flower
564742 12x12 Stencil- Circle Lattice
Krylon Matte Sealer
Fabri-Tac Adhesive
Foam Paint Brush
Ribbon or Trim
Prima Marketing
Prima Marketing, Inc. is an established leader in flower embellishments in the scrapbooking and crafting industries!