With the help of modelling paste and stencil add some texture to your mask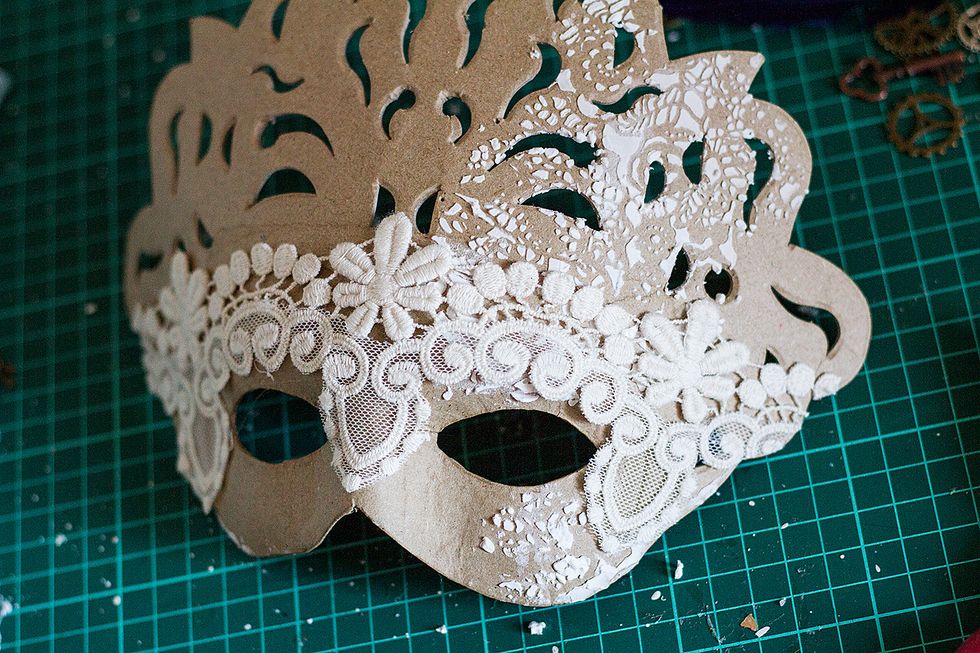 Add some lace so it covers part of the mask. You can cut out some lace flowers to add more layers.
Add some crystals and metal embellishments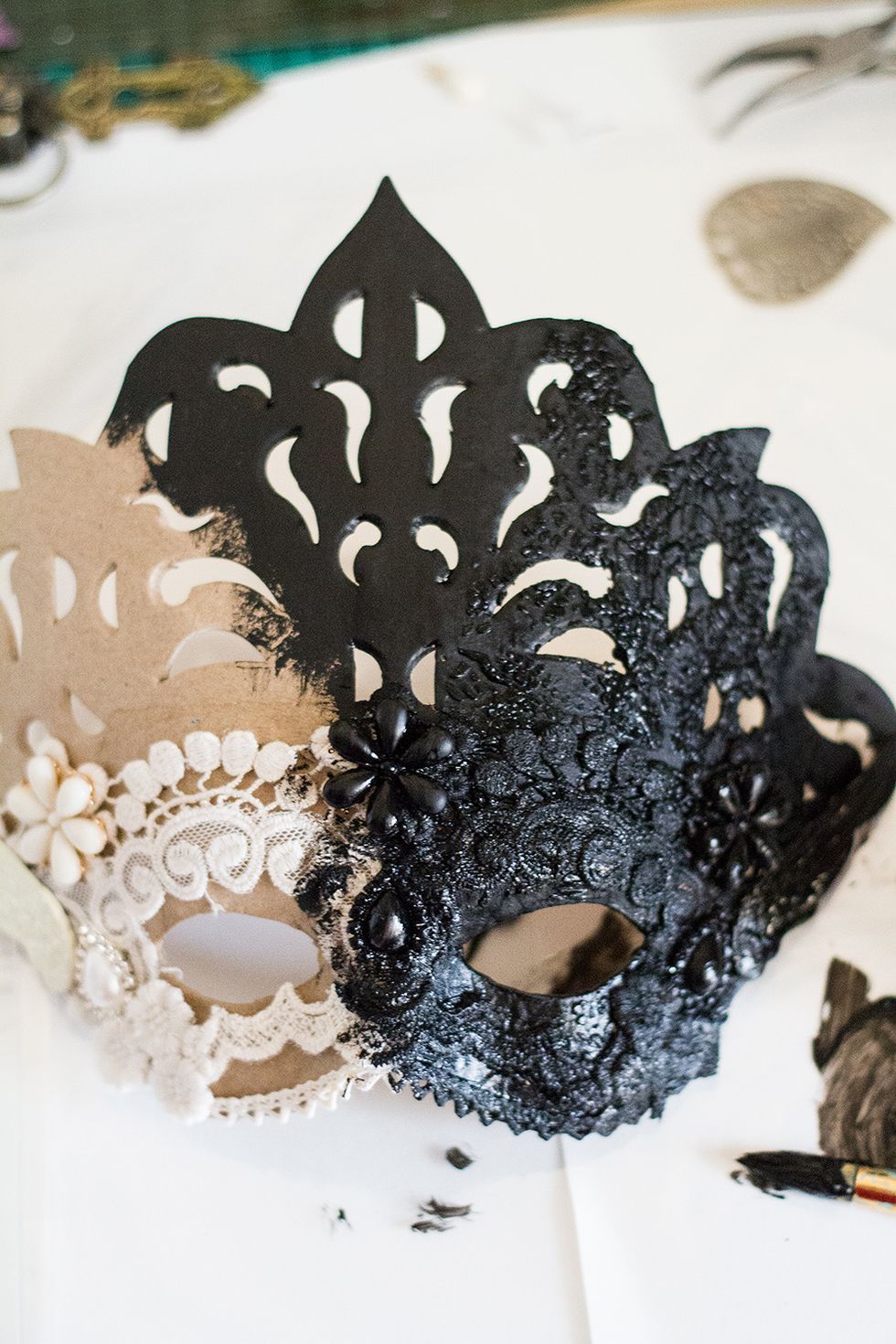 Cover all mask and details with one or two coats of black gesso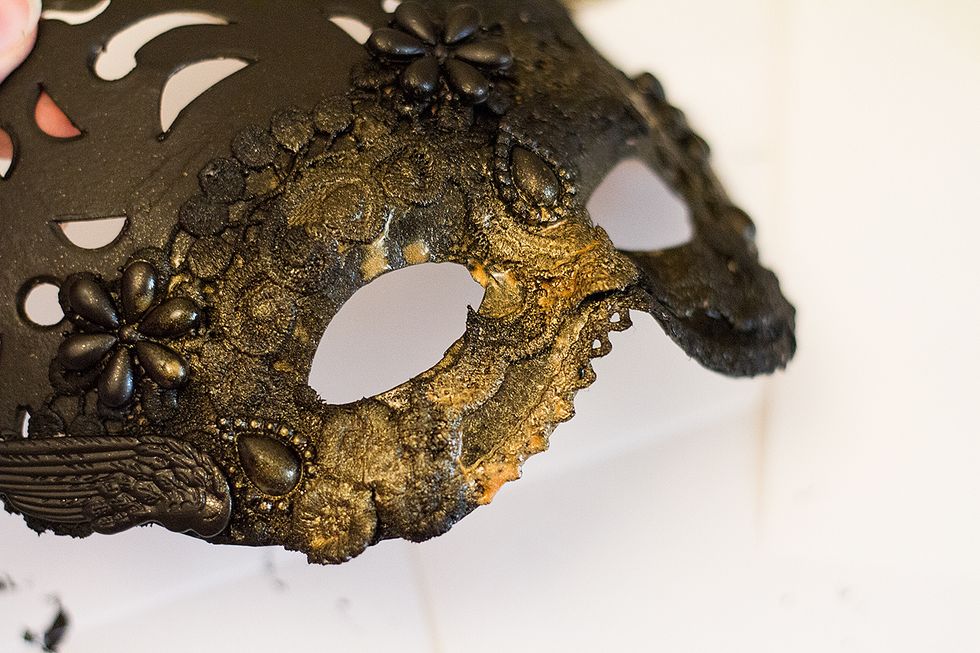 With the help of golden spray add some color to your lace and embellishments. Let it dry and repeat.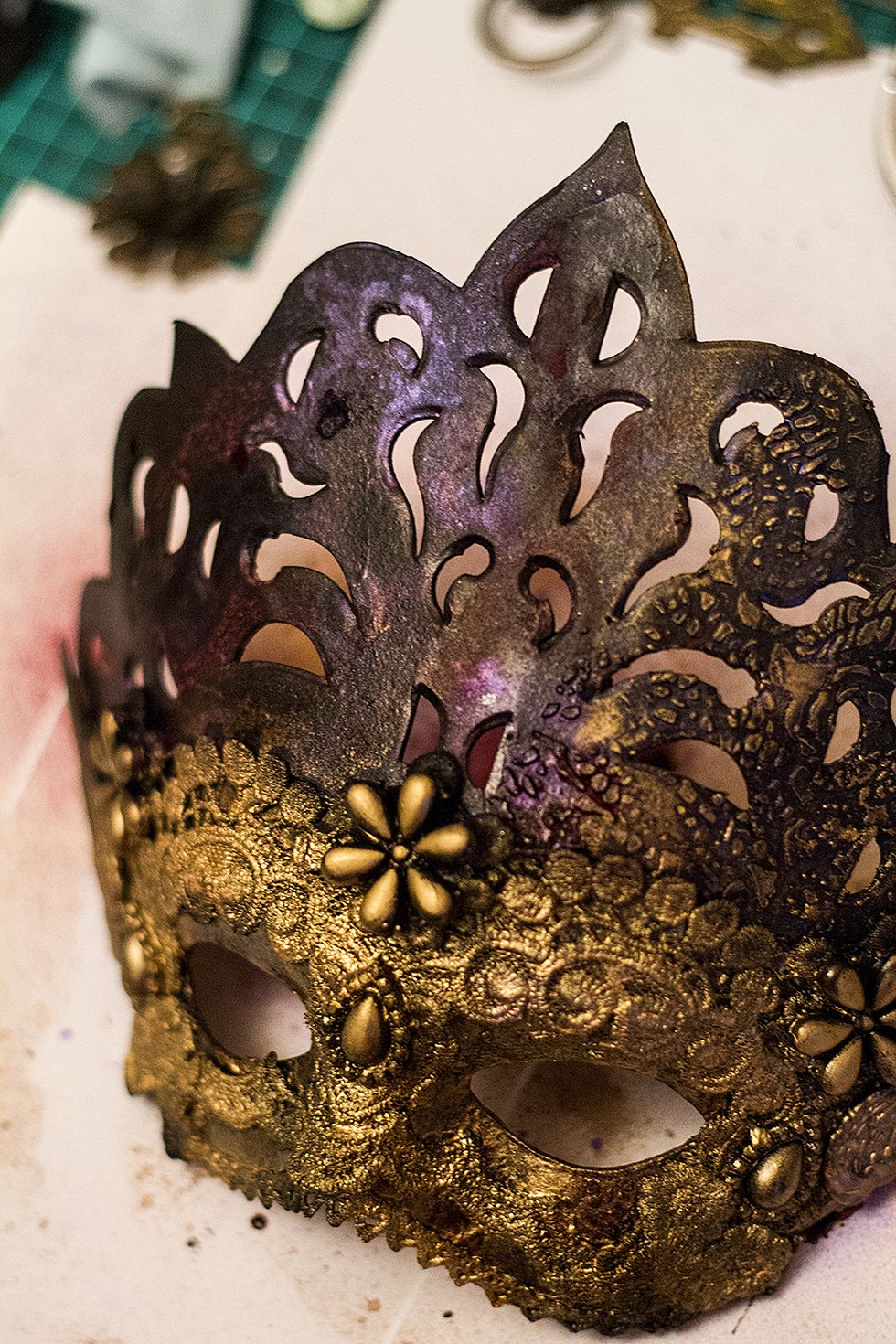 Use some Lindy's stamp gang chameleon sprays to add more color and mysterious tints to your mask surface. I chose Moonshadow collection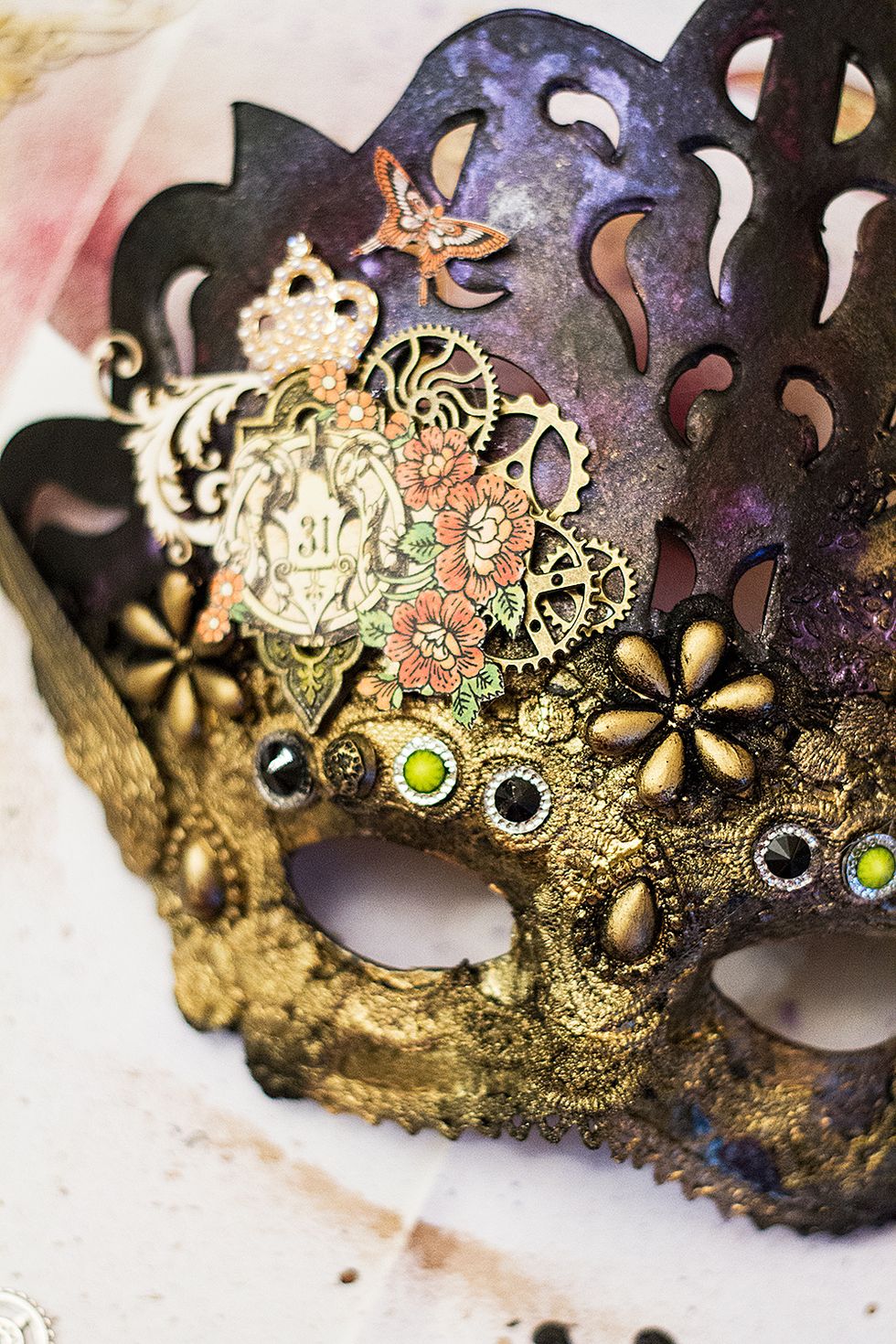 Cut out some embellishments like these roses and other Halloween details from Graphic45 Rare oddities paper sheets and decorate one side of your mask. Ad some gears and crystals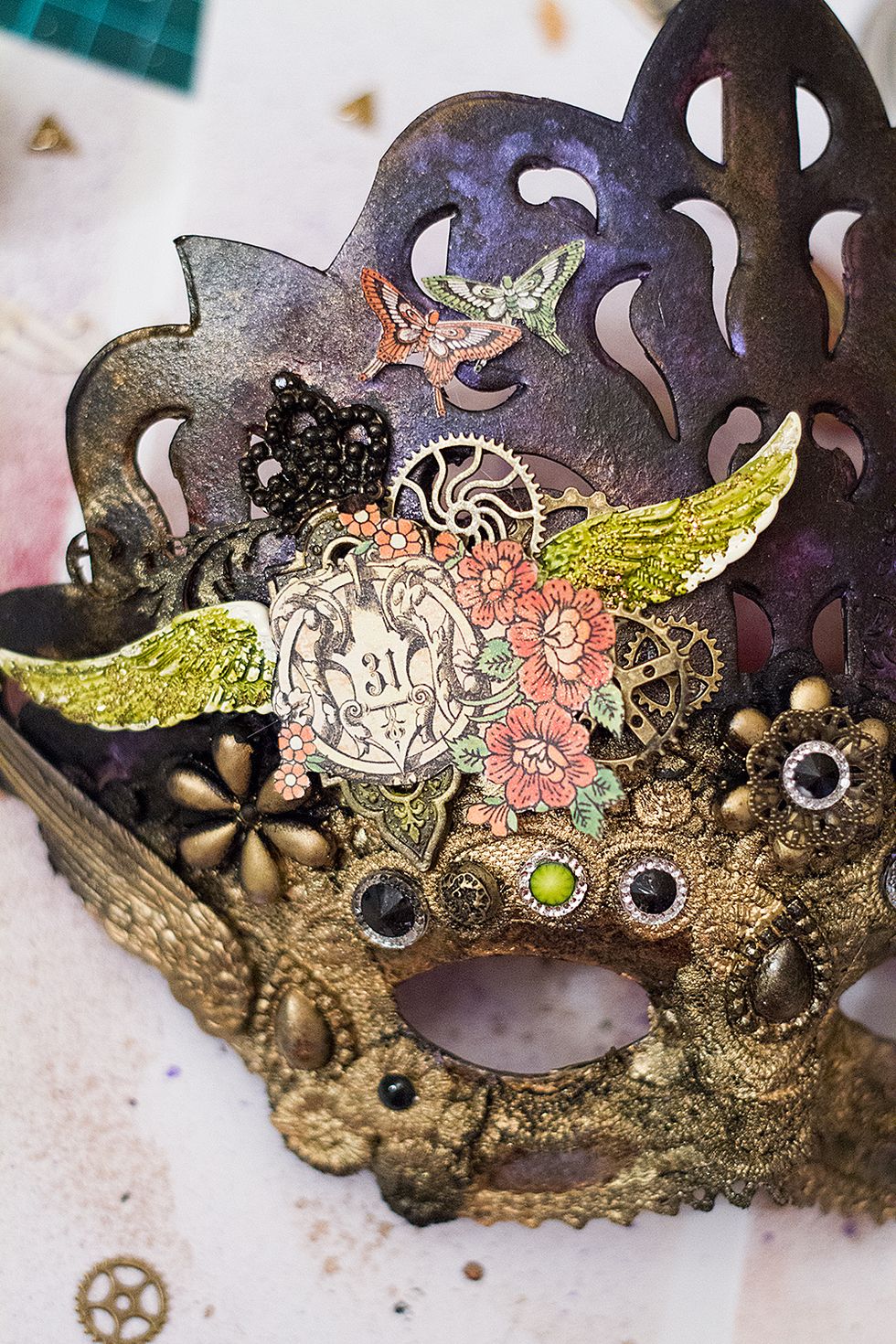 I use Graphic45 metal staples keyholes and some metal wings I had in my stash.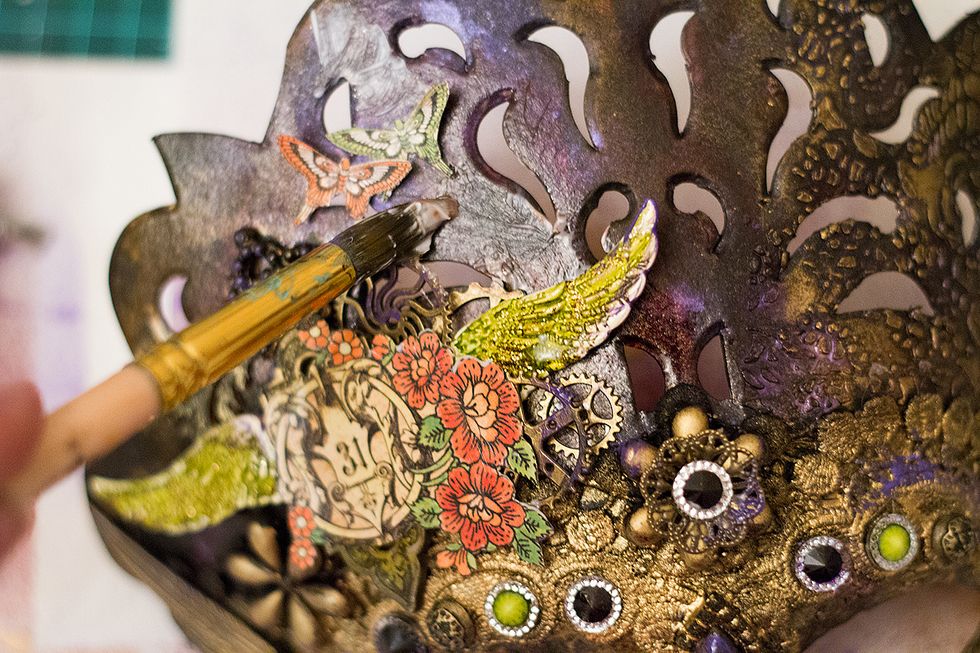 You can also apply some glitter on glue glitter or transparent gel medium. Just add some gel on your mask with the help of brush
And add glitter or art sugar. Remove the excess.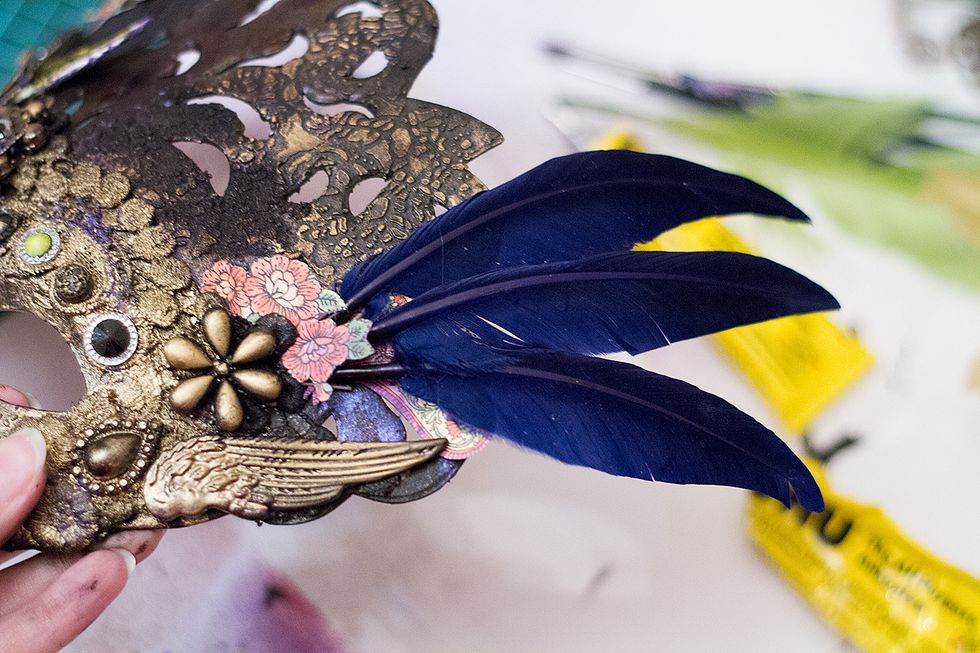 On the other side of the mask you can add some artificial feathers, I chose vivid blue color of feathers to make mask even more bright. ad some metal Graphic45 staple in the end and your mask is done!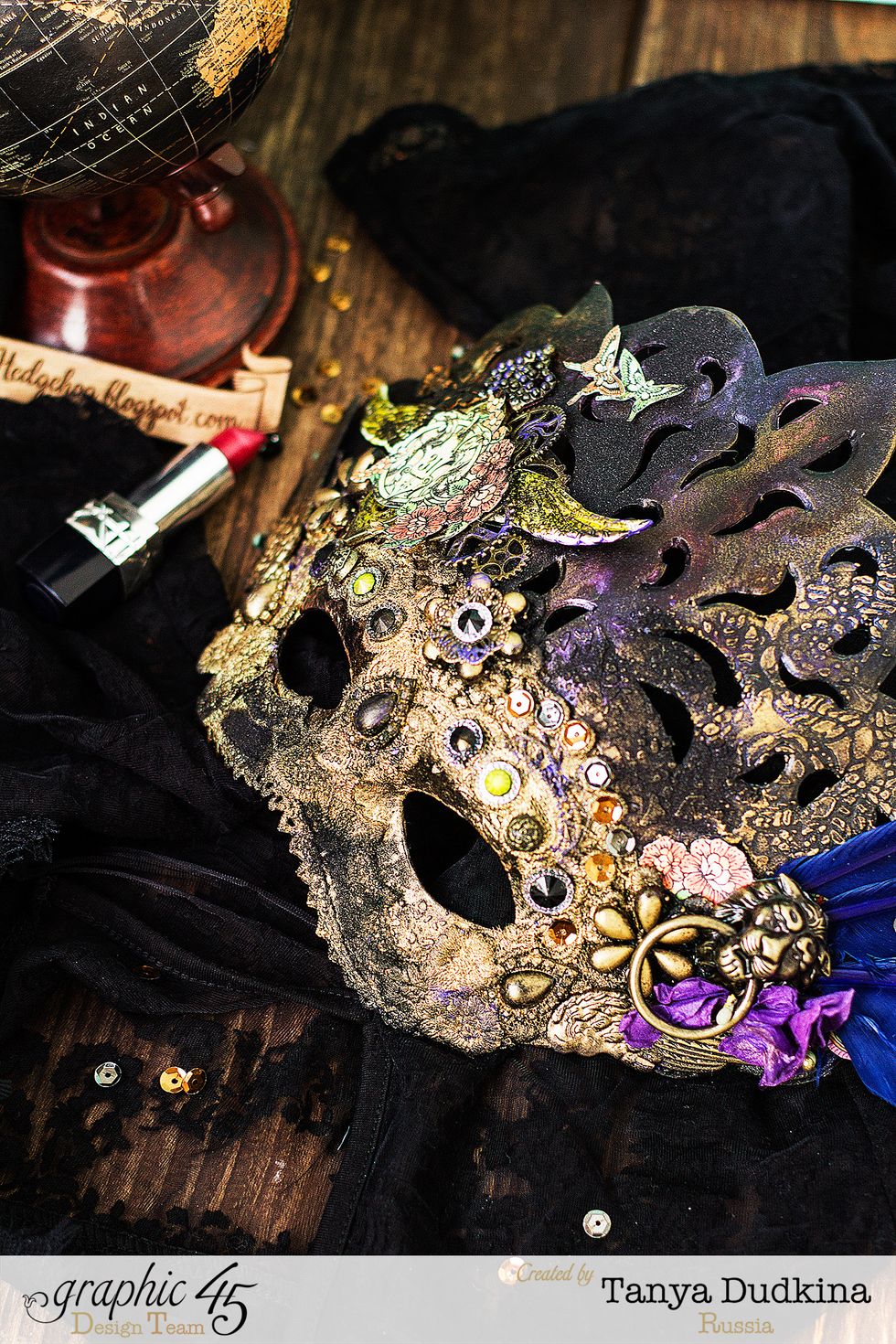 That's how it looks like right now! Ready for Halloween!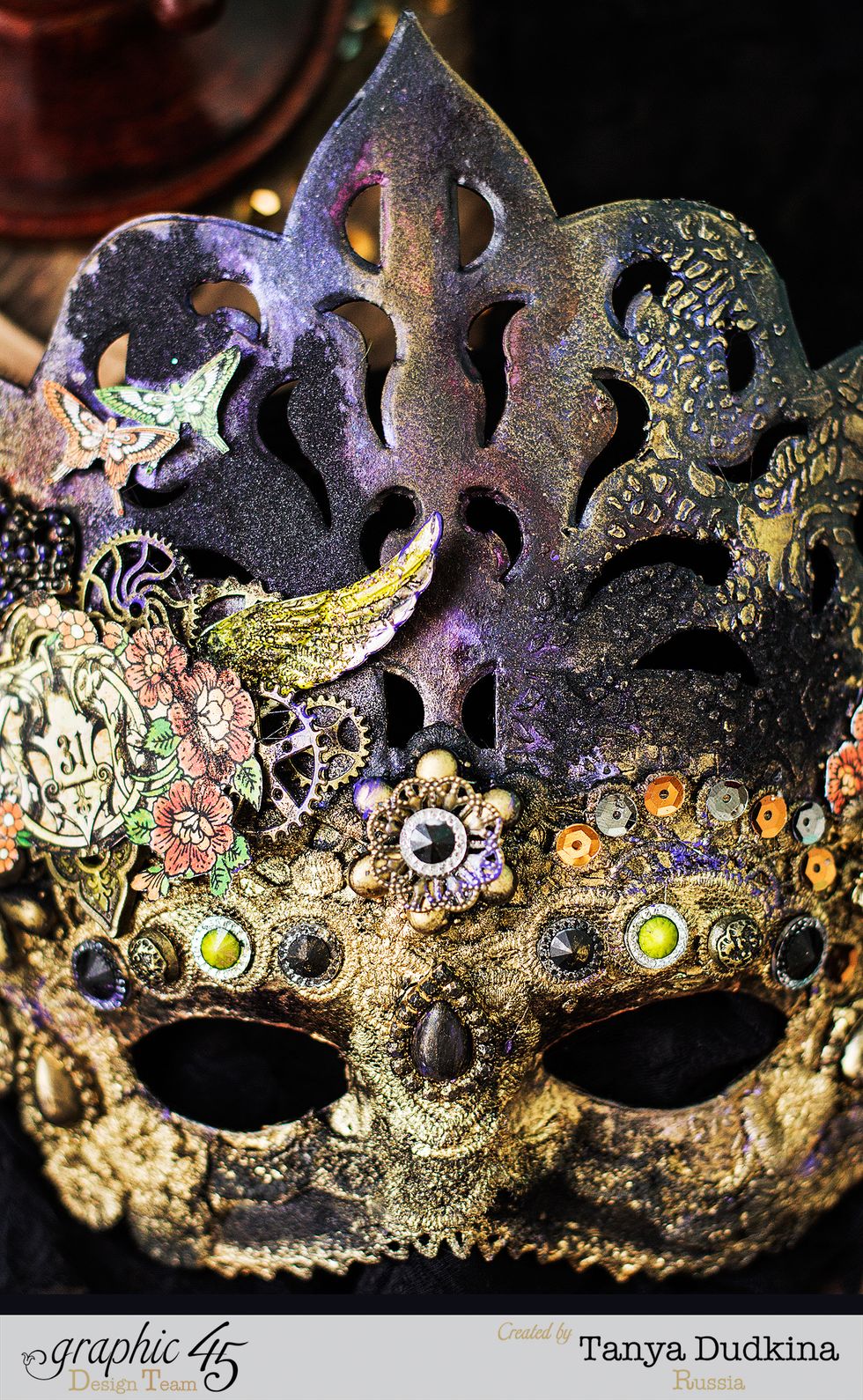 So many shades of purple, golden and blue
Here I added Graphic45 meta door knob. Love it!
Graphic 45 Rare Oddities 8x8 paper pad
Lindy's Stamp Gang sprays
Prima Marketing Color Bloom Spray Golden
Crystals, lace and other embellishments
Graphic 45 Metal staples Door Knocker
Glitter and sequins
Modelling paste and stencil
Black gesso or acrylic paint
Tanya Dudkina
Hi! My name is Tanya Dudkina, I'm from Saint Petersburg. I love everything about scrapbooking. I'll be happy to see you in my blog 1littlehedgehog.blogspot.com