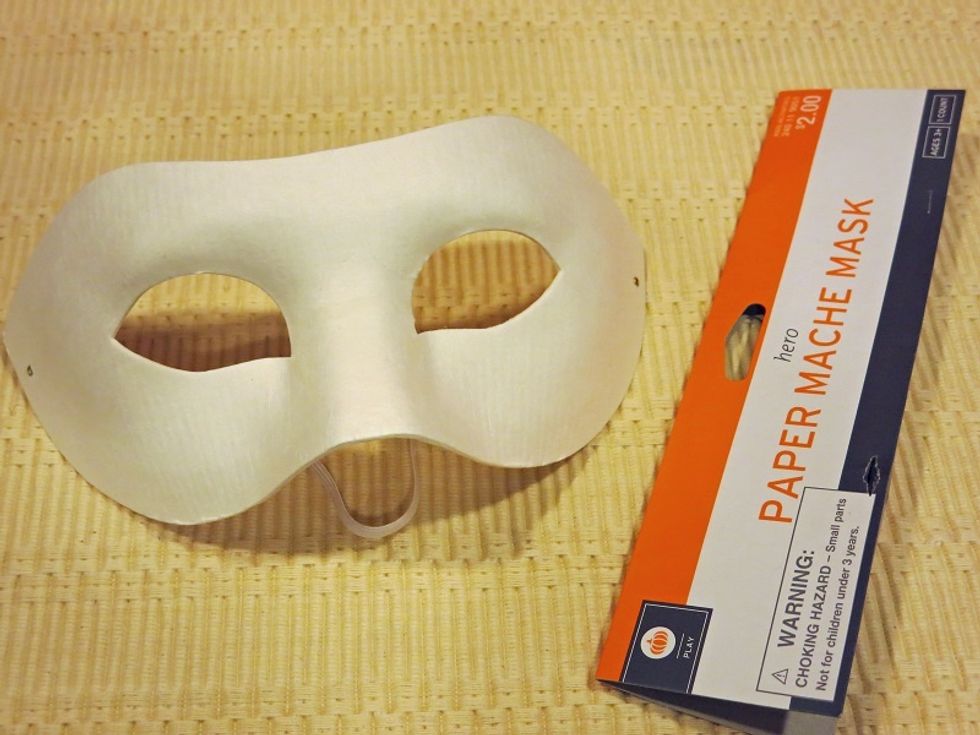 Target had these inexpensive masks last year and I stocked up. They are really sturdy and took the mediums very well.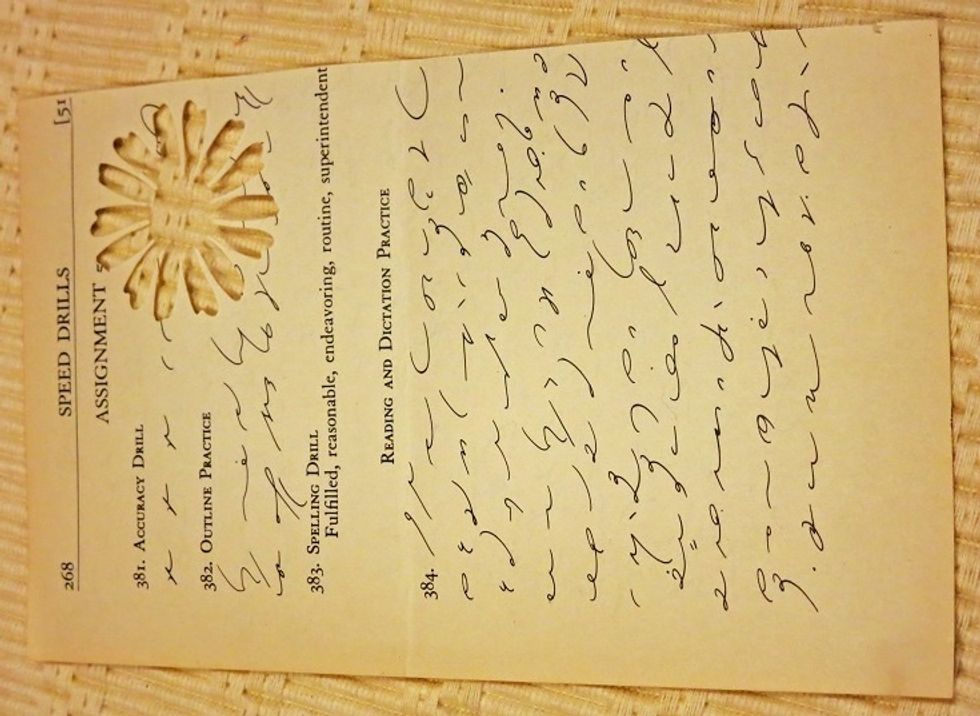 This is an old shorthand manual book page that came in the Natural Color Kit from www.AlteredPages.com. I think the squiggly writing makes great runes for Halloween.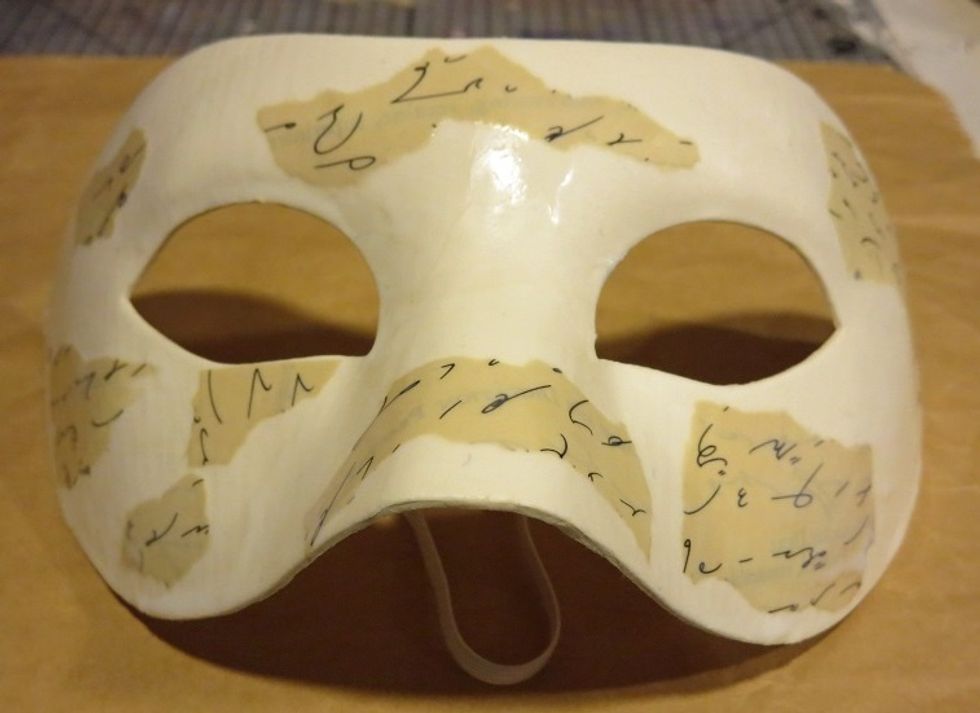 The page was torn into small pieces and glued onto the mask in random places.
Art Anthology Dimensional Velvet Finish paint was applied in several thin layers to blend the print with the mask.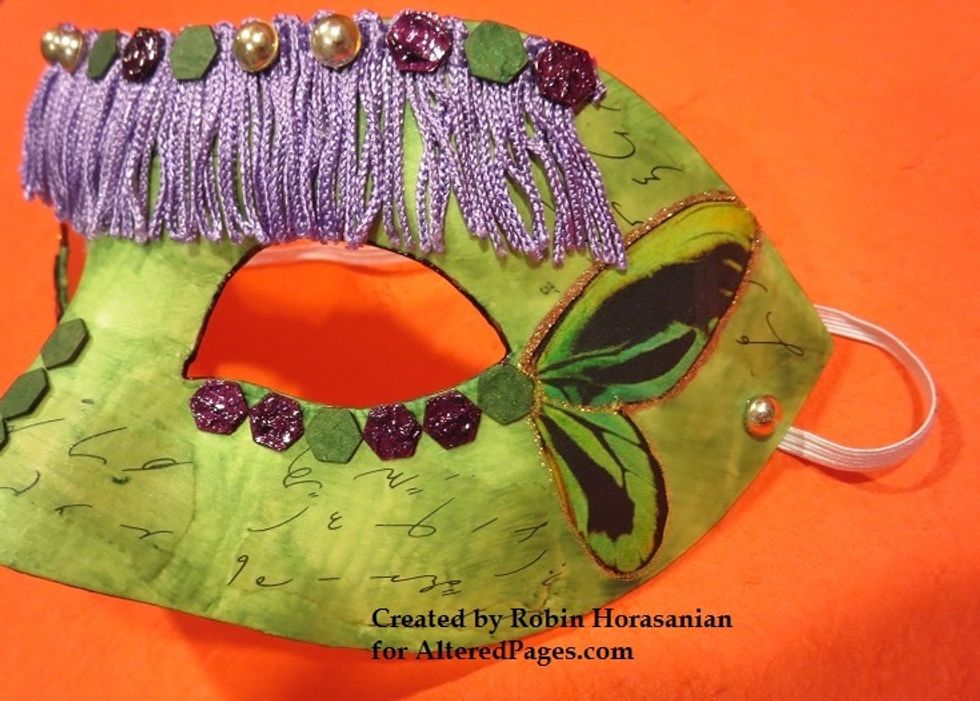 A set of wings from the Jar Fairies Wings collage sheet were added to the eye area and Stickles were added for some glitz. The stickles are clear but picked up the golden hue from the textured paint.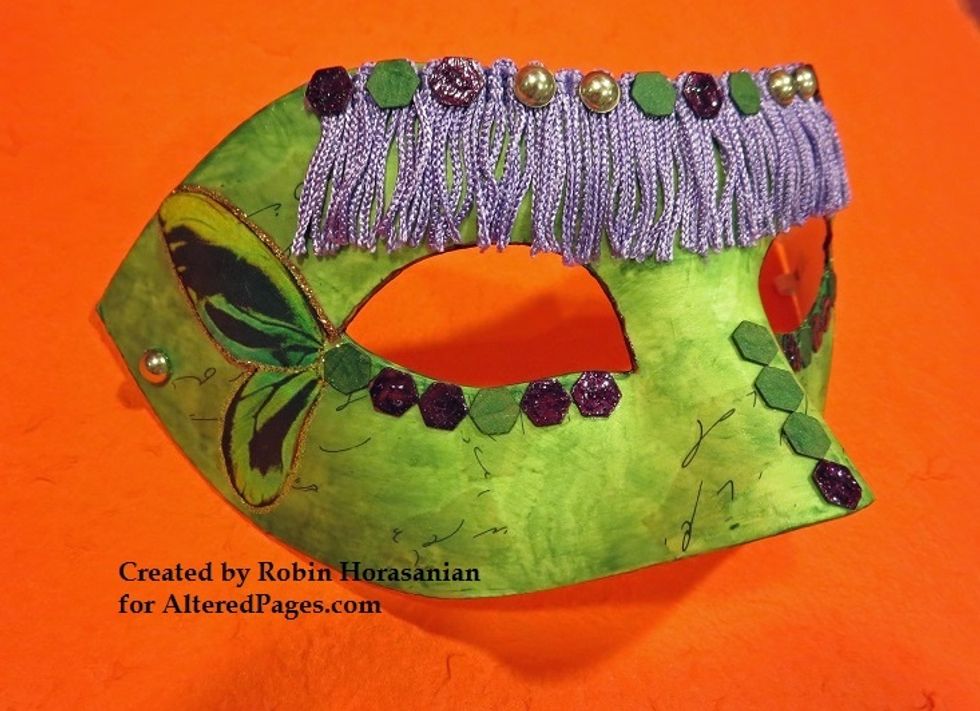 The dimensional embellishments are small pieces of chipboard with four layers of Art Anthology paint in Imperial Purple and Shamrock. A few gold Dew Drops were added to bring in the golden wings.
This wonderful ribbon fringe came in one of my Mailbox Muse kits. Sorry, I can't tell you which one because I've had so many. The kits are full of wonderful goodies like this!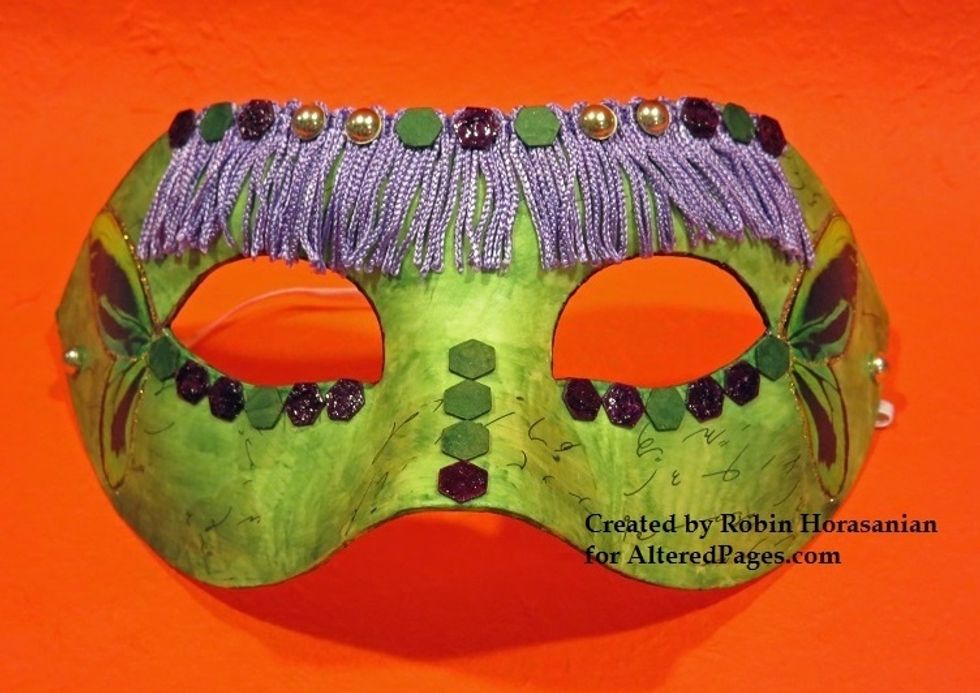 Finished mask is ready for any Halloween party or costume ball!
This project will be featured on the www.AlteredPages.com blog on October 28, 2014. See it at http://alteredpages-artsociates.blogspot.com/
Thanks for stopping by. Visit my personal blog at www.RobinsBirdhouse.blogspot.com
Book Page from a Shorthand Manual
Art Anthology Velvet Dimensional Paint – Shamrock
Art Anthology Embedibles
Fringe Ribbon from an old Mailbox Muse Kit
Dew Drops
Gel Medium (as an adhesive)
www.AlteredPages.com Jar Fairies Wings Collage
Stickles Diamond color
Robin Horasanian
Proud to be an AlteredPages.com Design Team Member. I am a long-time rubber stamper and am fairly new to mixed media. Love learning new techniques!