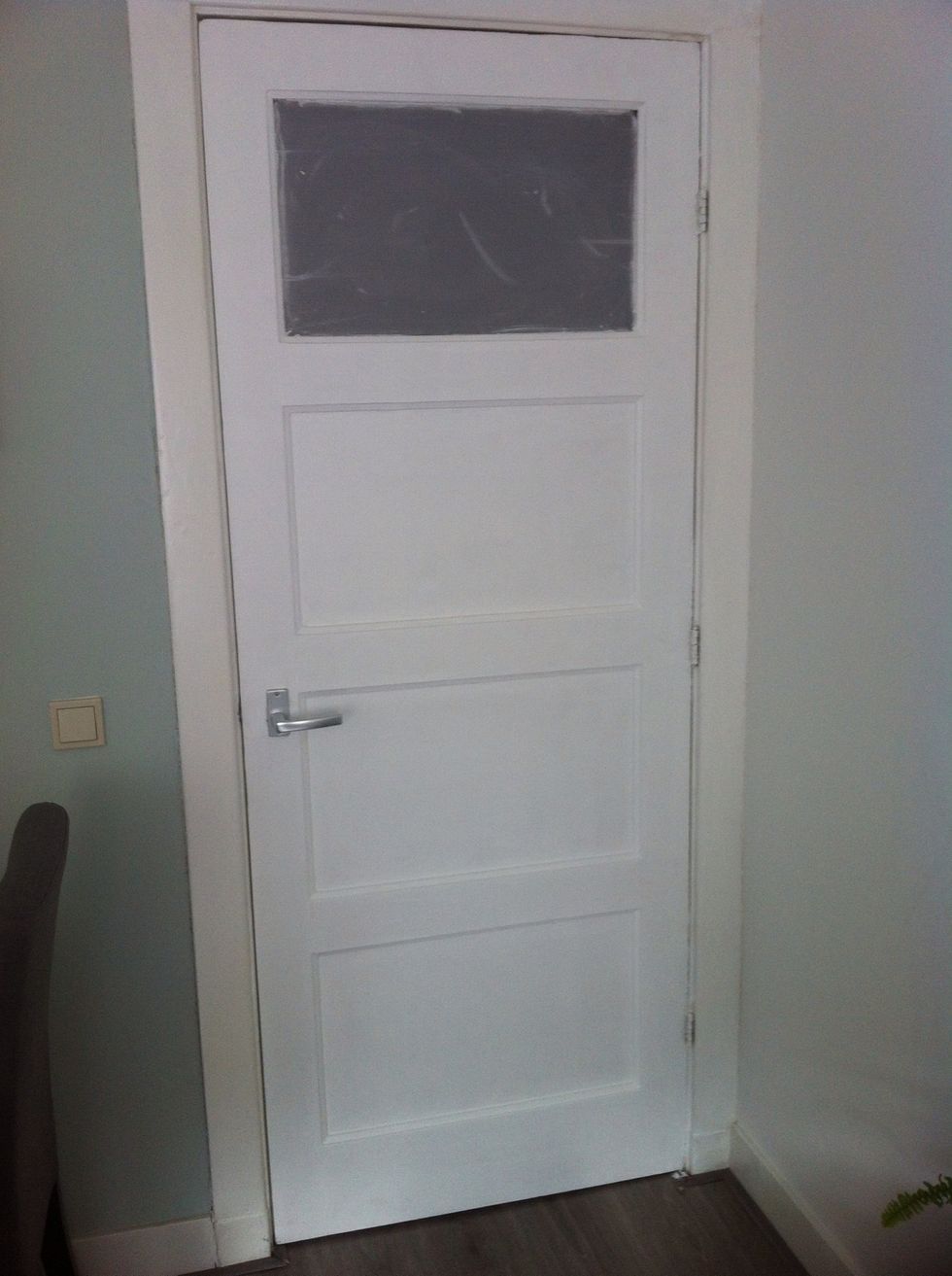 This is my door before the decoration. Didn't like the plastic at the top. Measure the distances of the surface where you want to put the self-adhesive paper.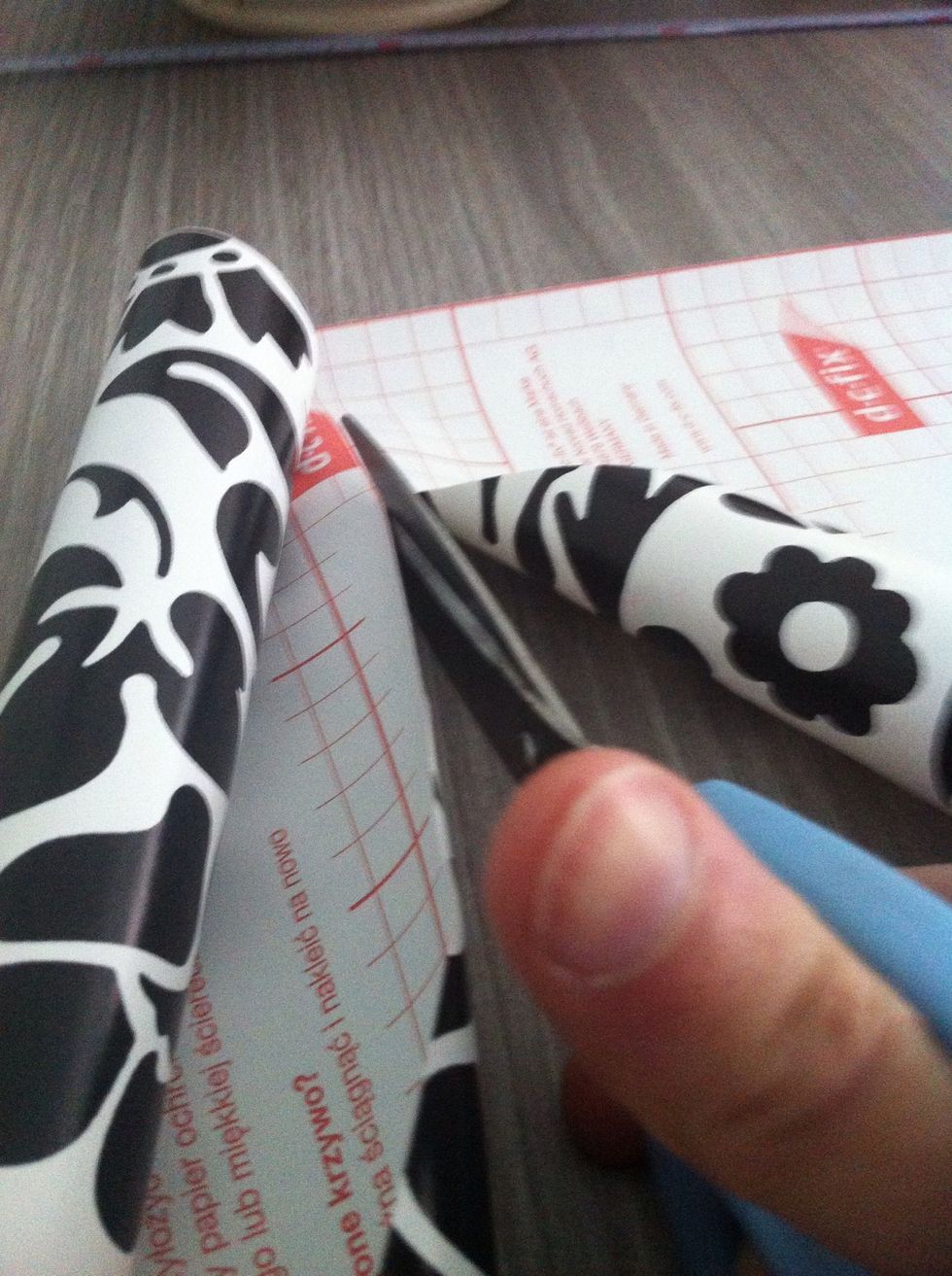 Mark the distances on the back of the self-adhesive paper and cut the paper.
Peel of a corner or side of the paper at the back.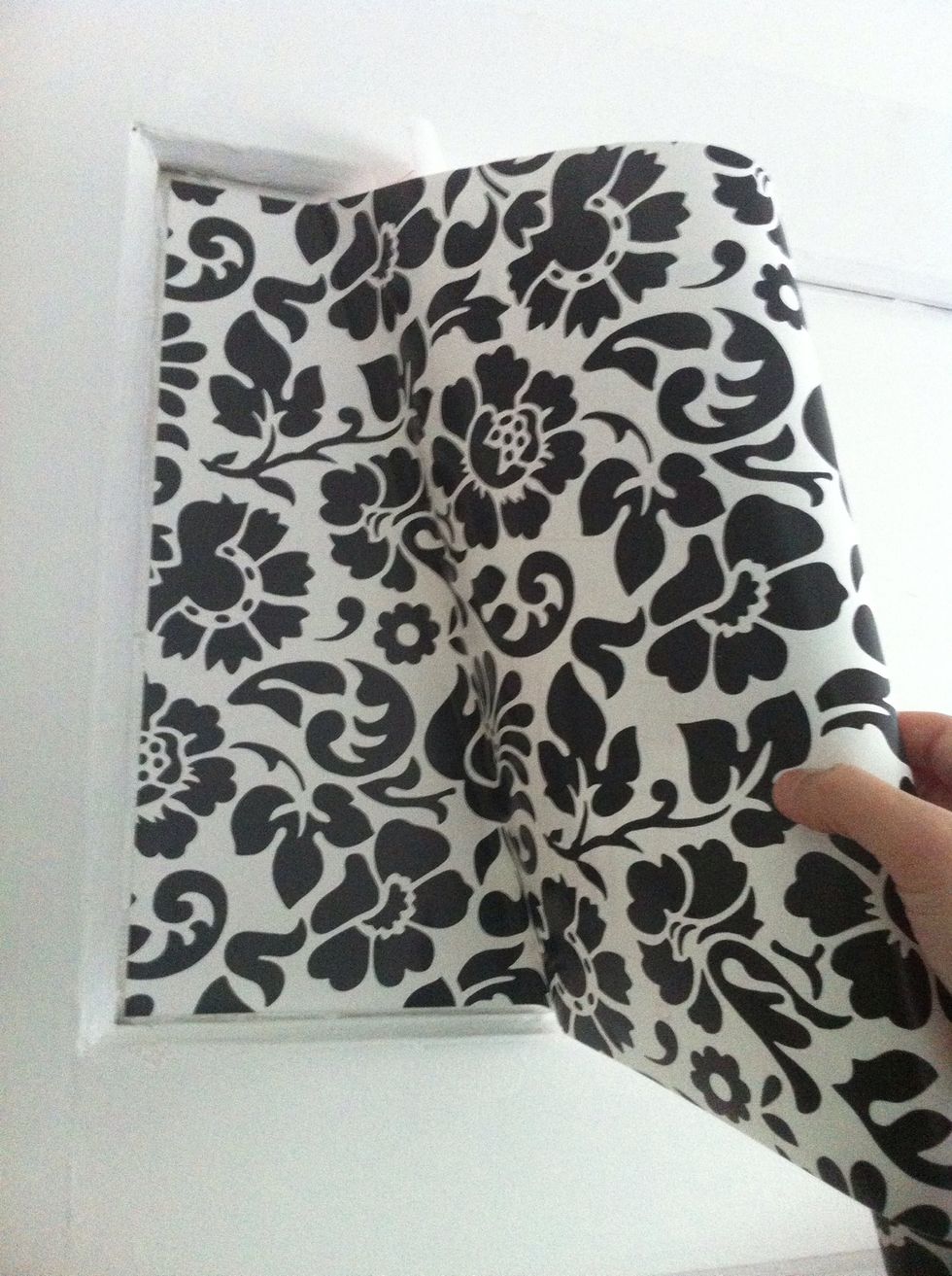 Use your hands or a credit card to smoothen and to remove air bubbles. If you make a mistake, just peel of and start over again.
The final result. Much better! I chose to make two planes.
Self-adhesive paper
Scissors
Ruler
Pencil