Decorate a Cutting Board Using Graphic 45
23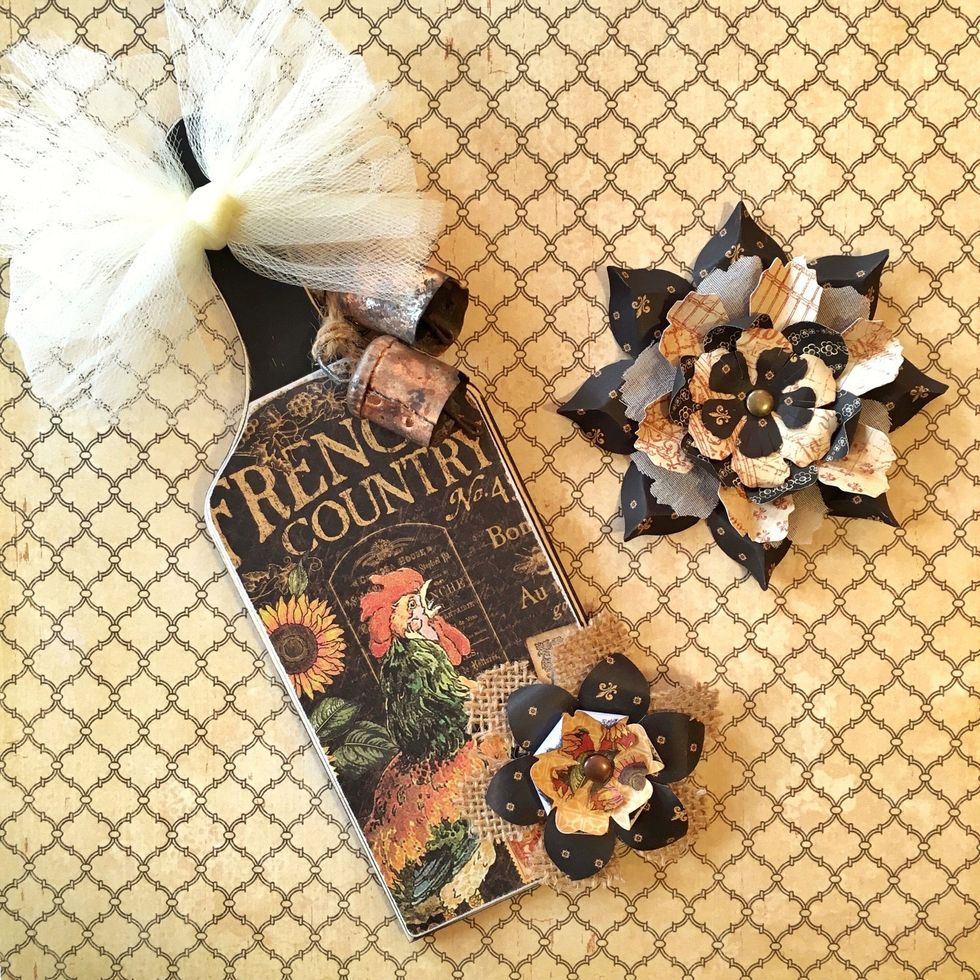 🌟🌟🌟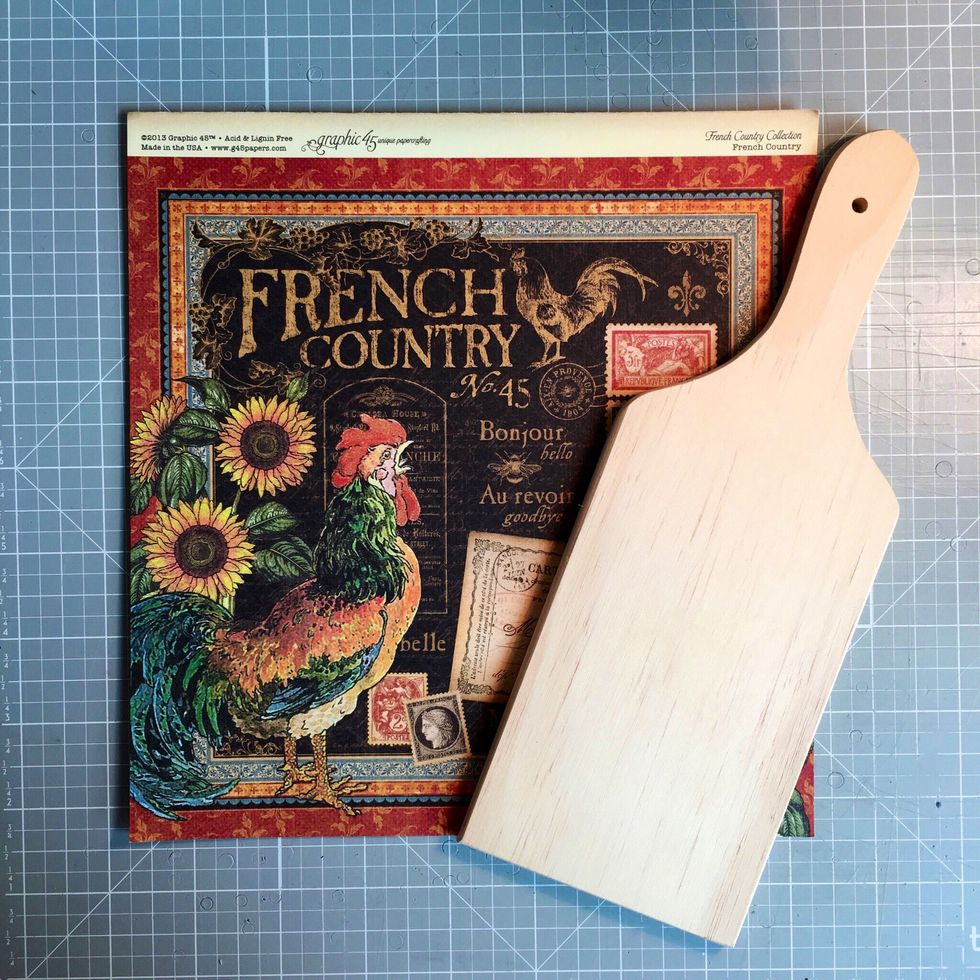 First you will need an unfinished or old cutting board. Adjust paper size according to your cutting board size. Then choose a piece of Graphic 45 Paper. I chose a piece from French Country.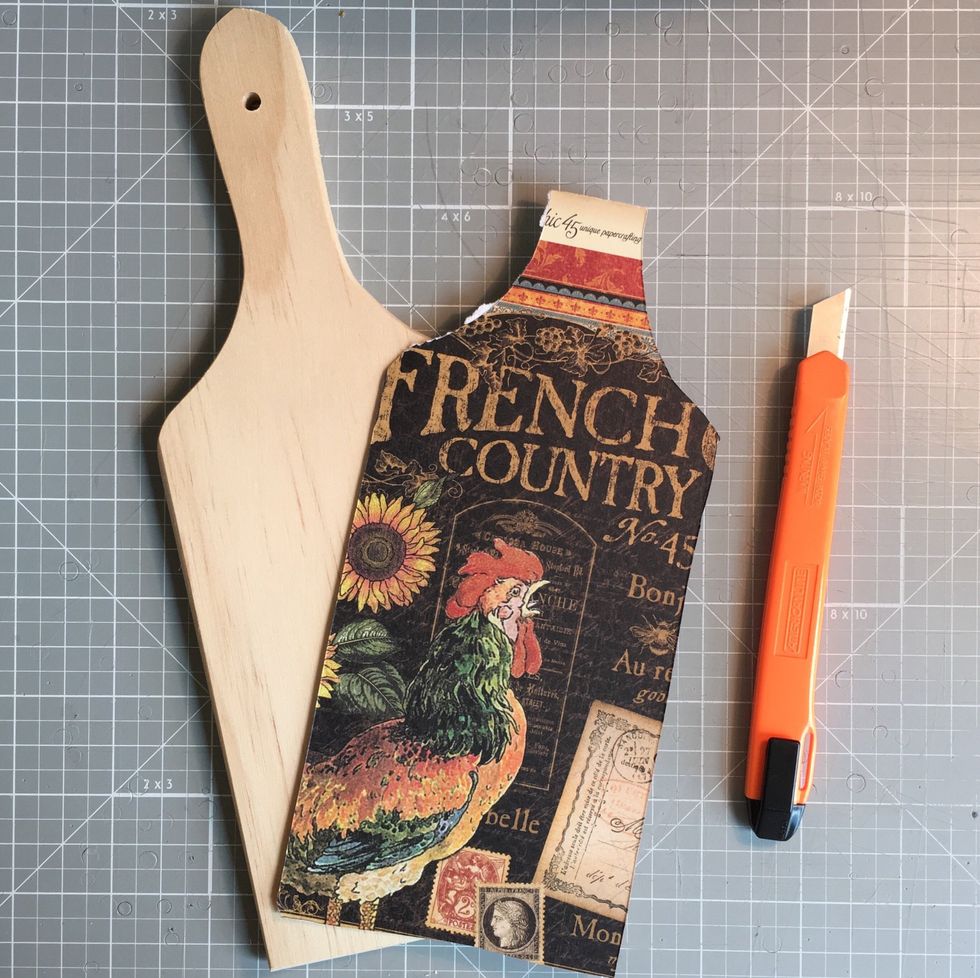 Trace and cut paper to cover your board.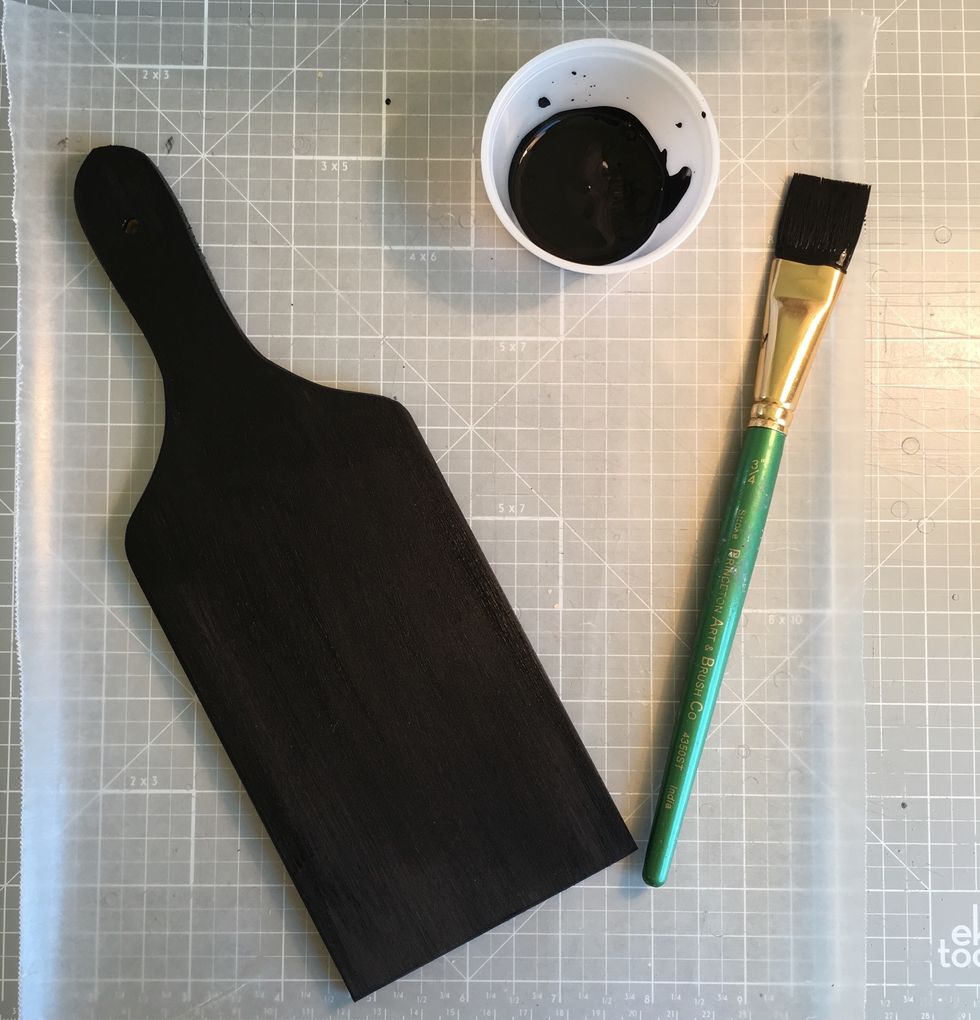 Paint your board with a base acrylic paint. I used black.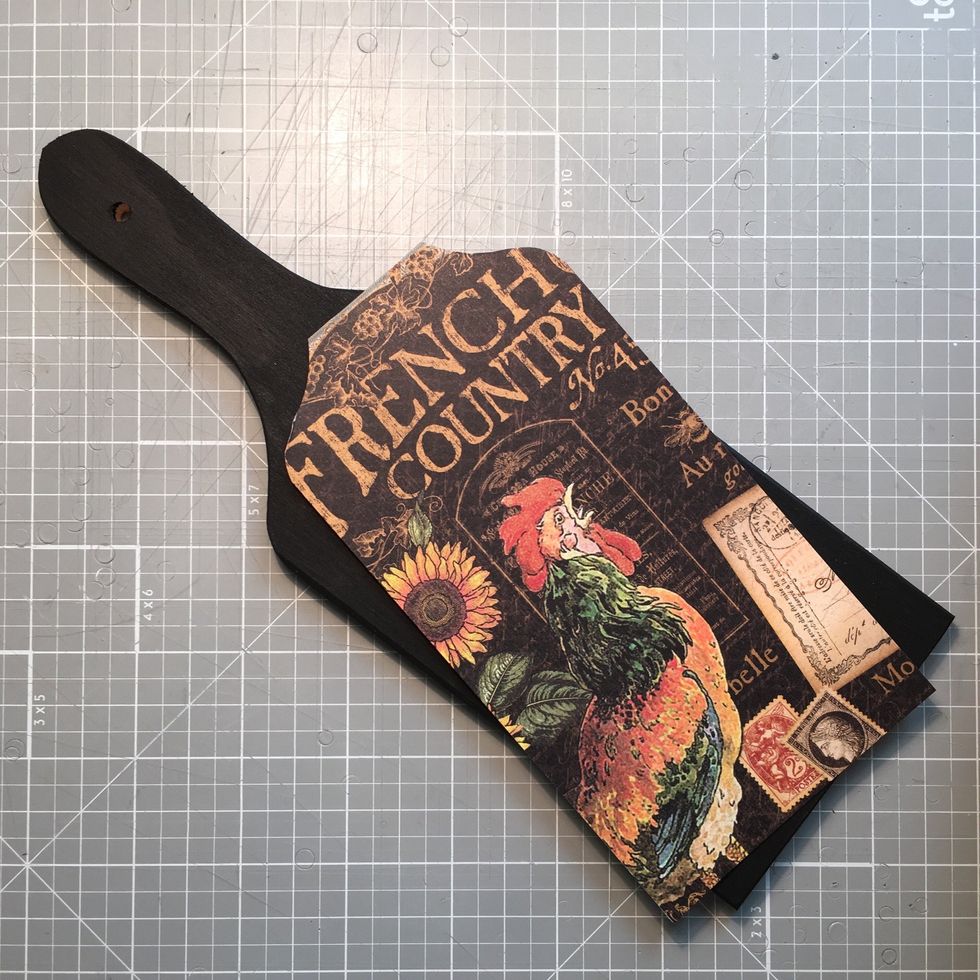 Glue your paper to the board.
Use sand paper or a nail file to blend the edge of the paper and the board.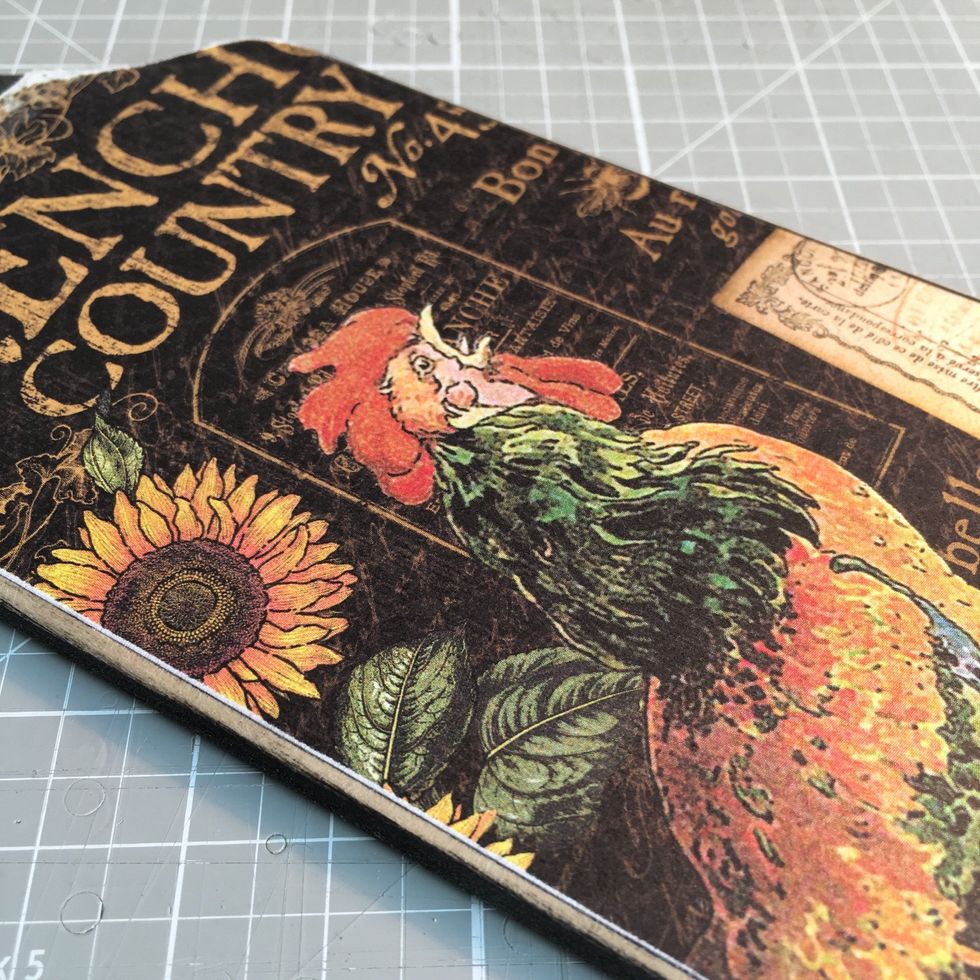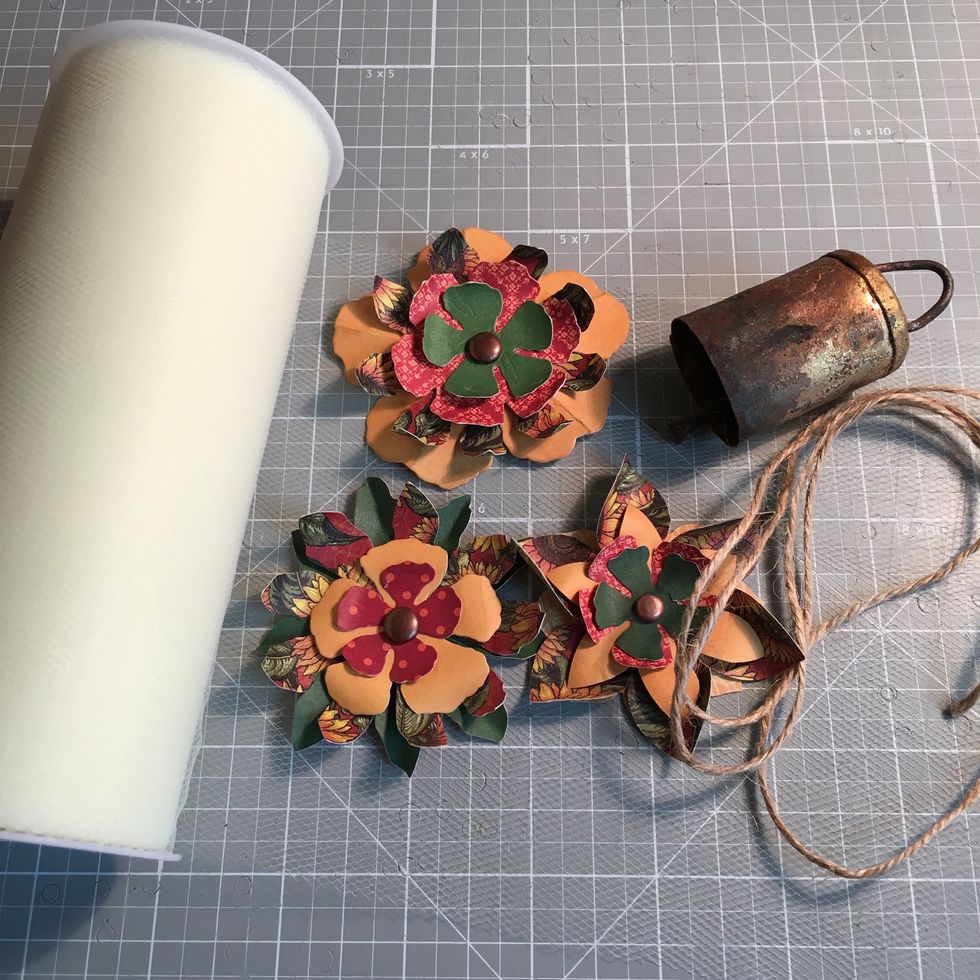 Make a bow using tulle. Make or use pre made paper flowers. Choose one or two decorative bells. Arrange and attach to board.
From this......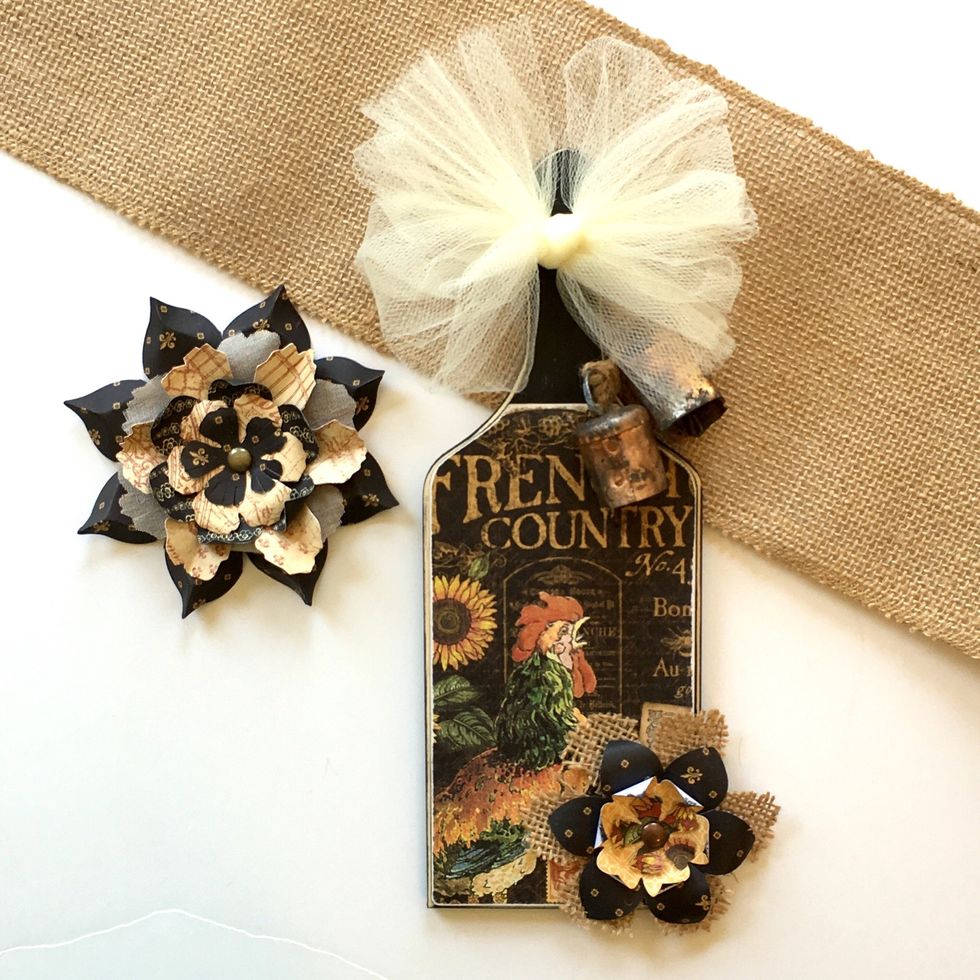 To This ~ Graphic 45 Decorative Altered Cutting Board :)
Cutting board
Graphic 45 Paper
Paper Flowers
Tulle
Decorative Bells
Craft glue/Glue dots
Nail file/ Sand paper
Acrylic paint & brush
Jackie Benedict
A mom, A wife, An artist ~\nI love animals, gardening, reading, laughing AND I'm a self proclaimed paper addict:)