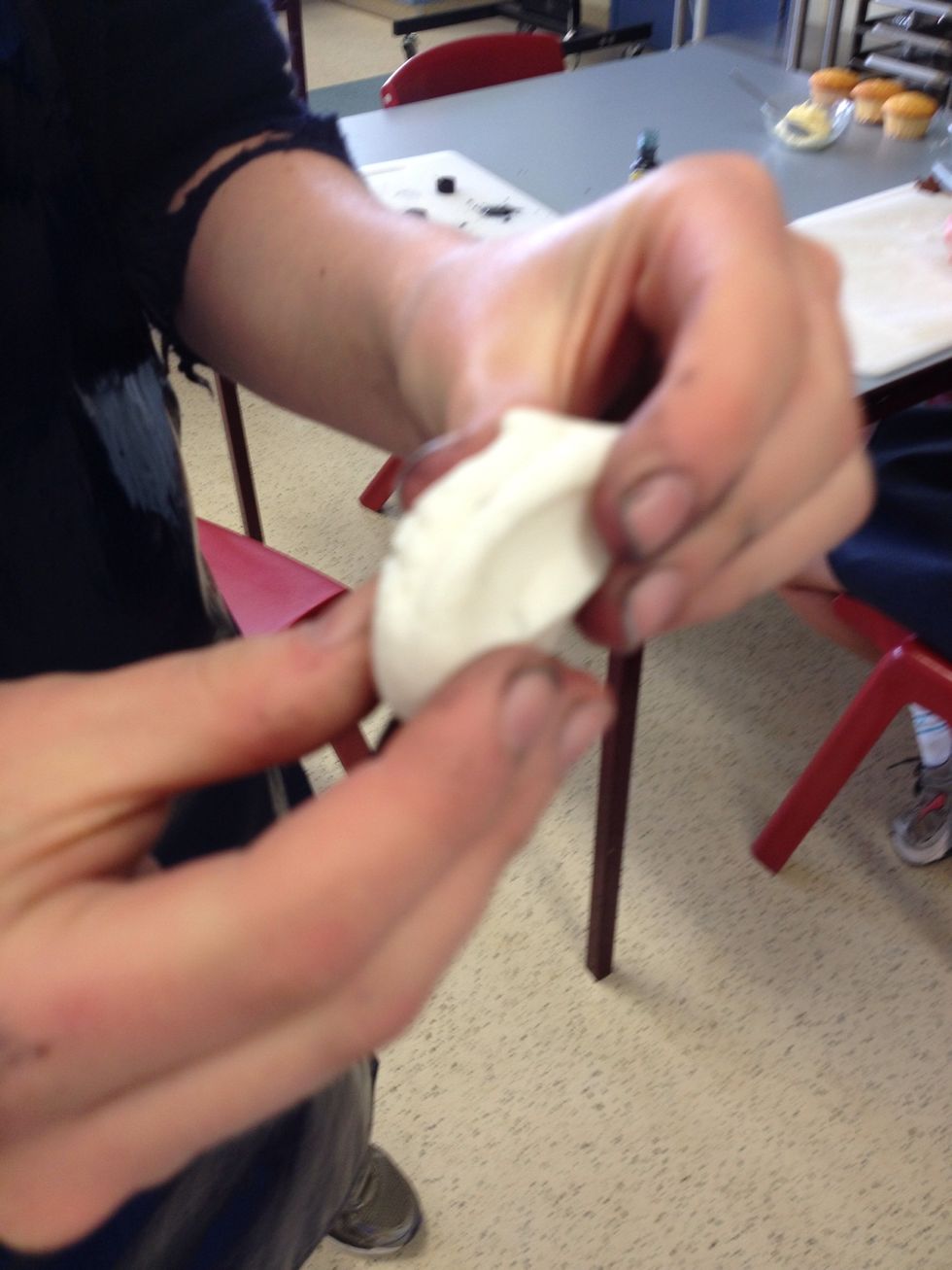 First get your royal icing and squish in your hands so it's soft and squishy.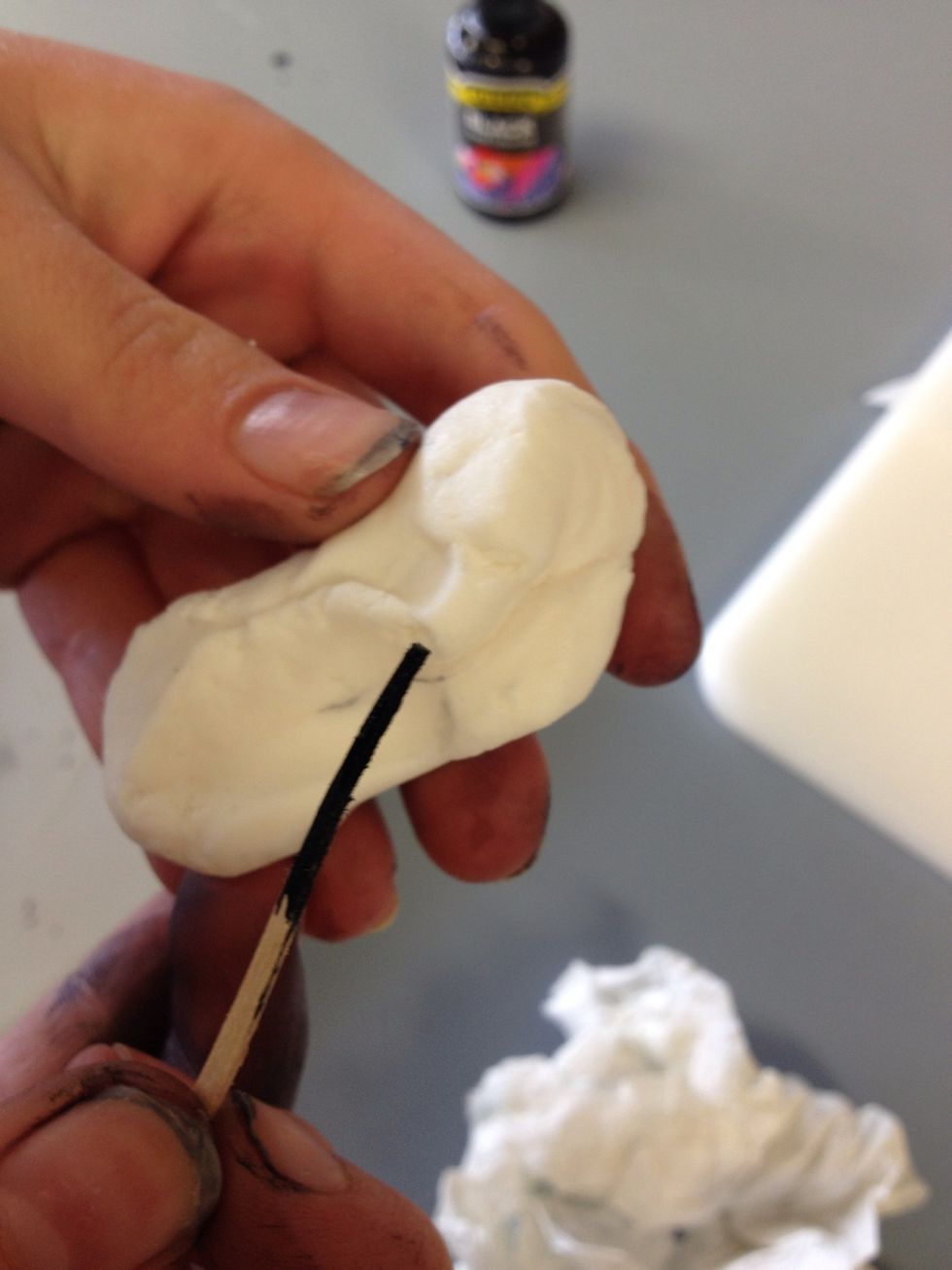 Then get a toothpick and dip it into the black food colouring, then put drops of the food colouring on the icing. The more you put on the darker the colour.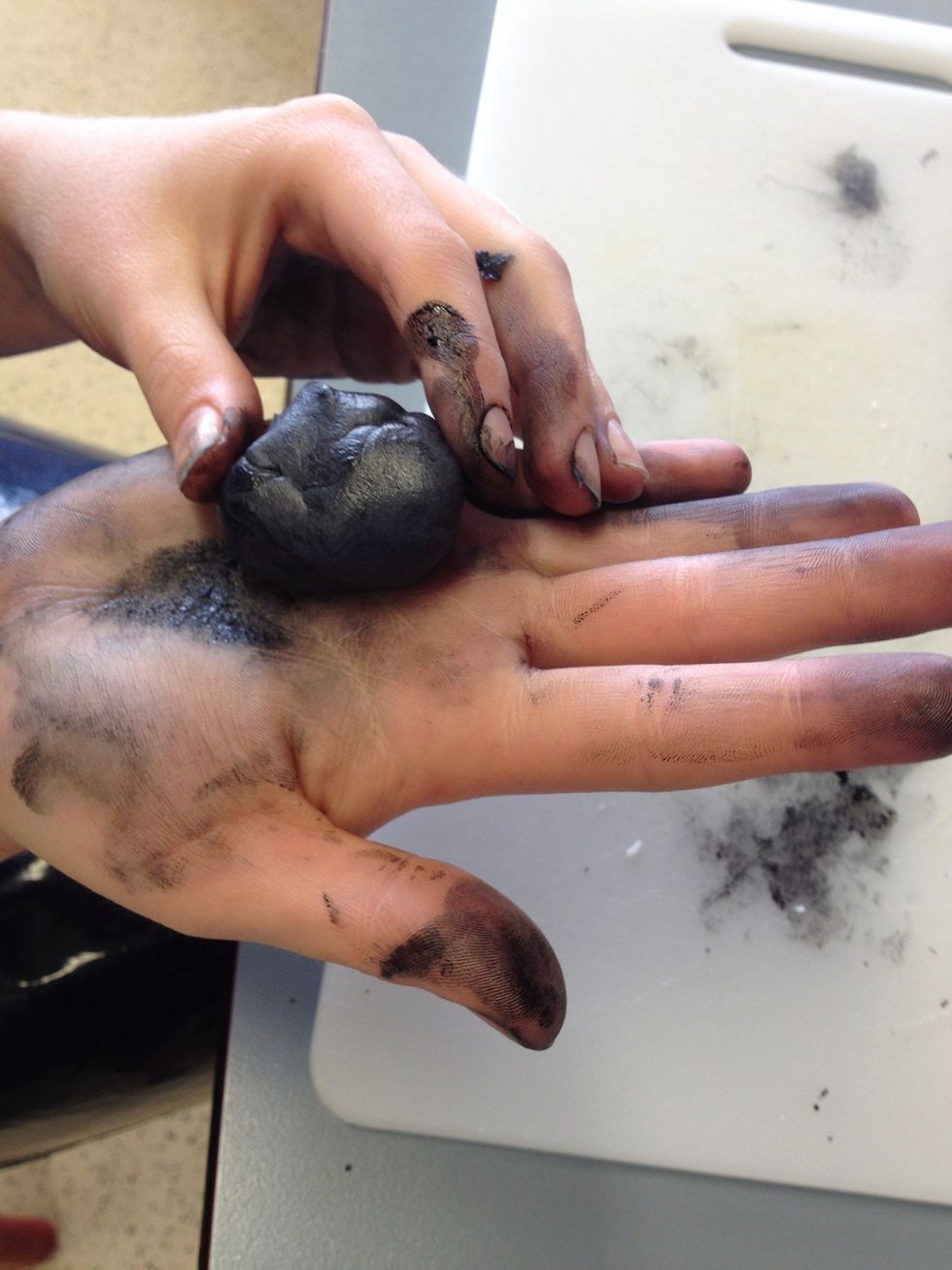 Then roll the royal icing and mix the food colouring into it, until you get the desired colour.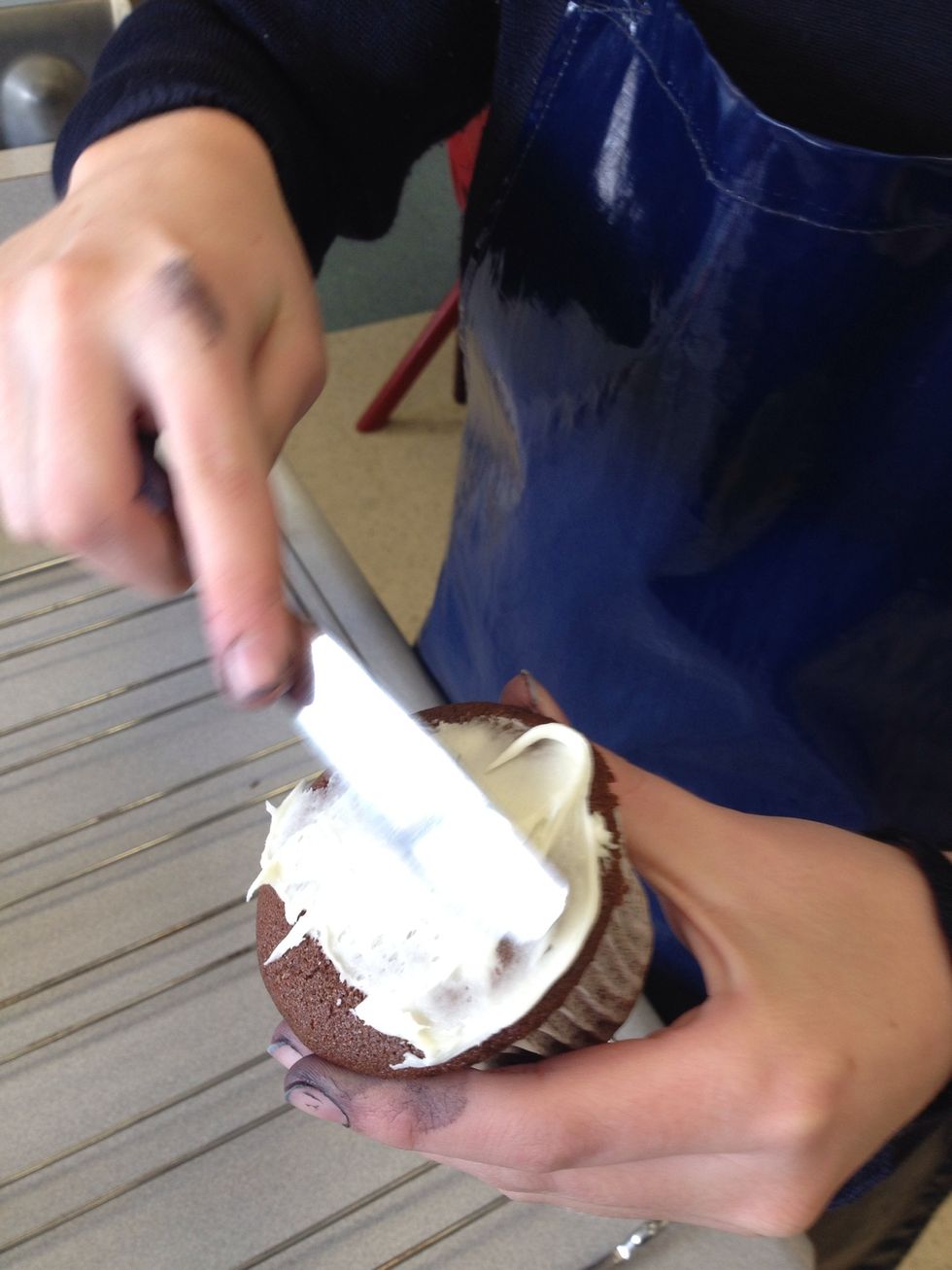 Open the Betty Crocker icing and spread it over your cupcake with a knife, so it completely covered the top.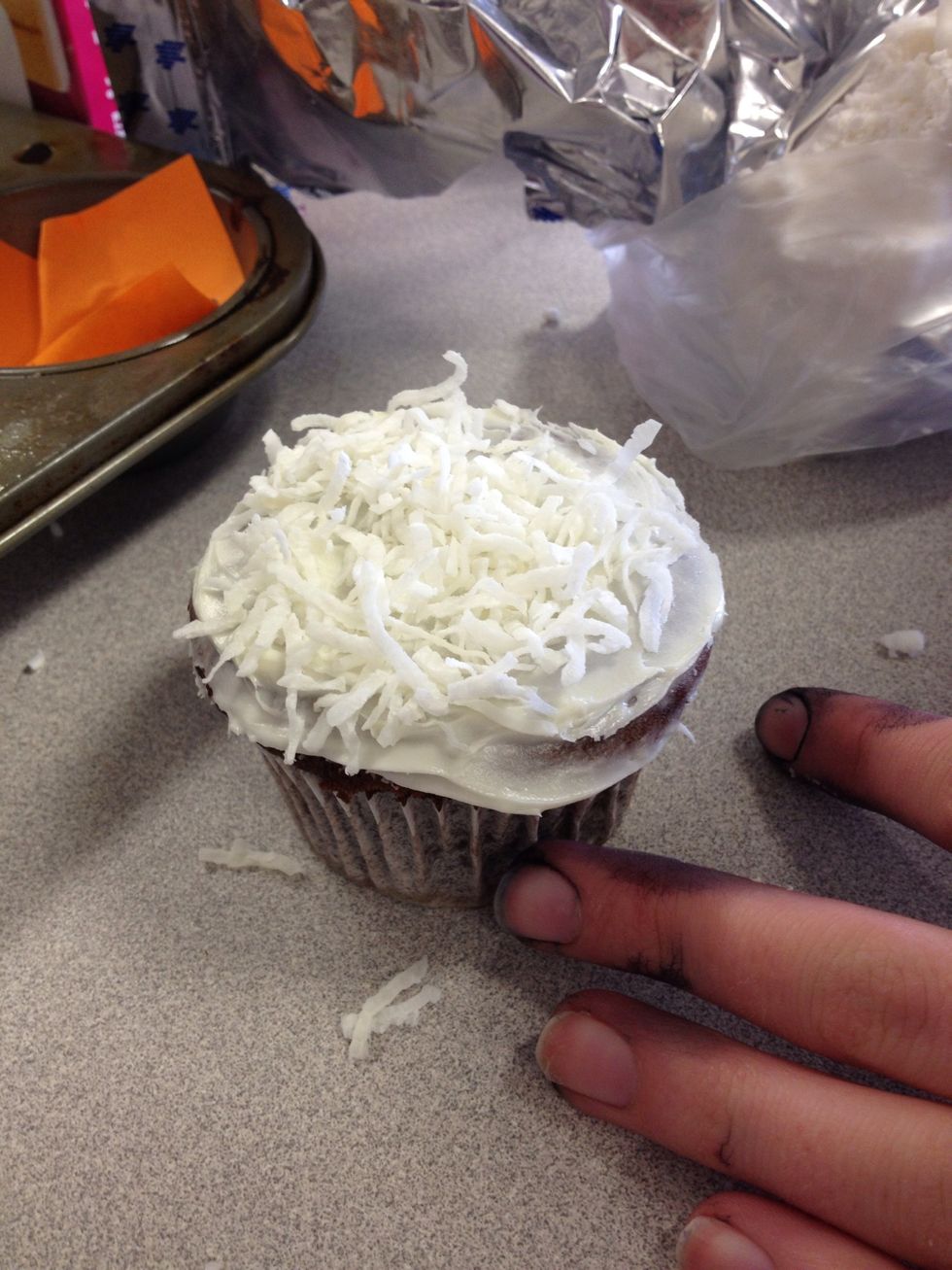 Then sprinkle the cupcake with coconut all over the top. Make sure the icing is still wet so the coconut sticks.
Repeat steps 4 and 5 for two more cupcakes.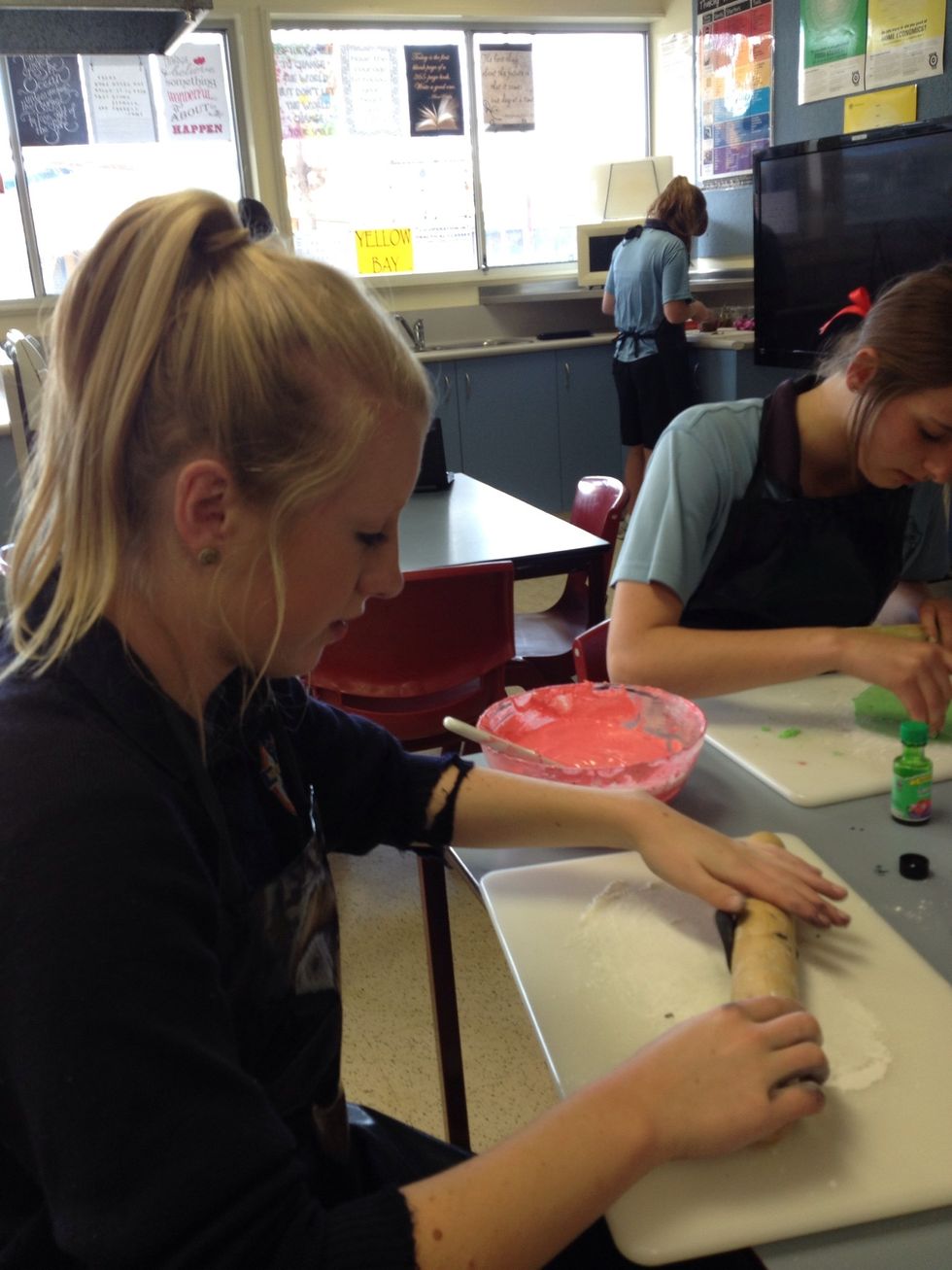 Roll out your now black royal icing with a rolling pin.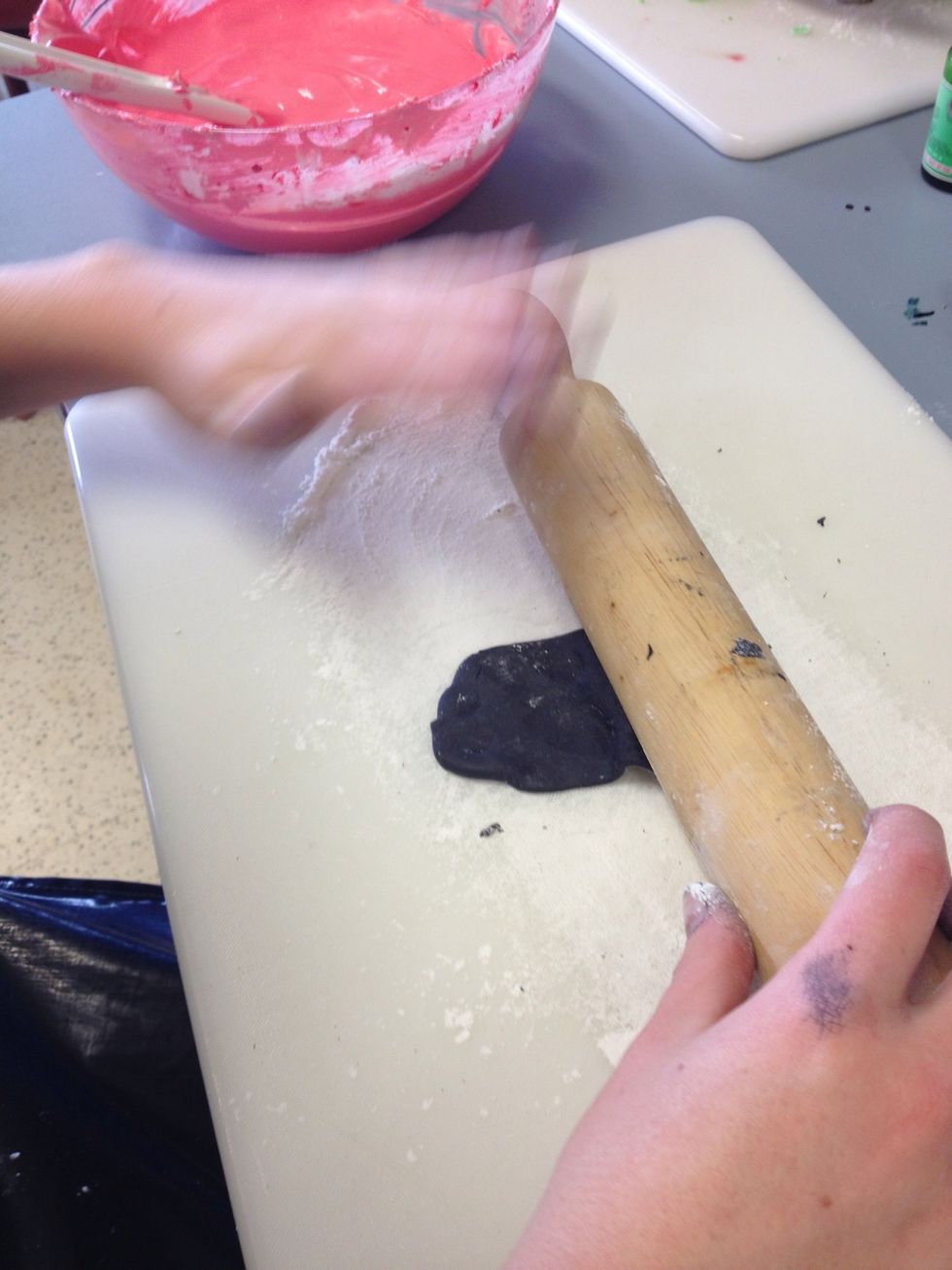 Make sure you put flour or icing sugar underneath the icing so it doesn't stick to the board or rolling pin.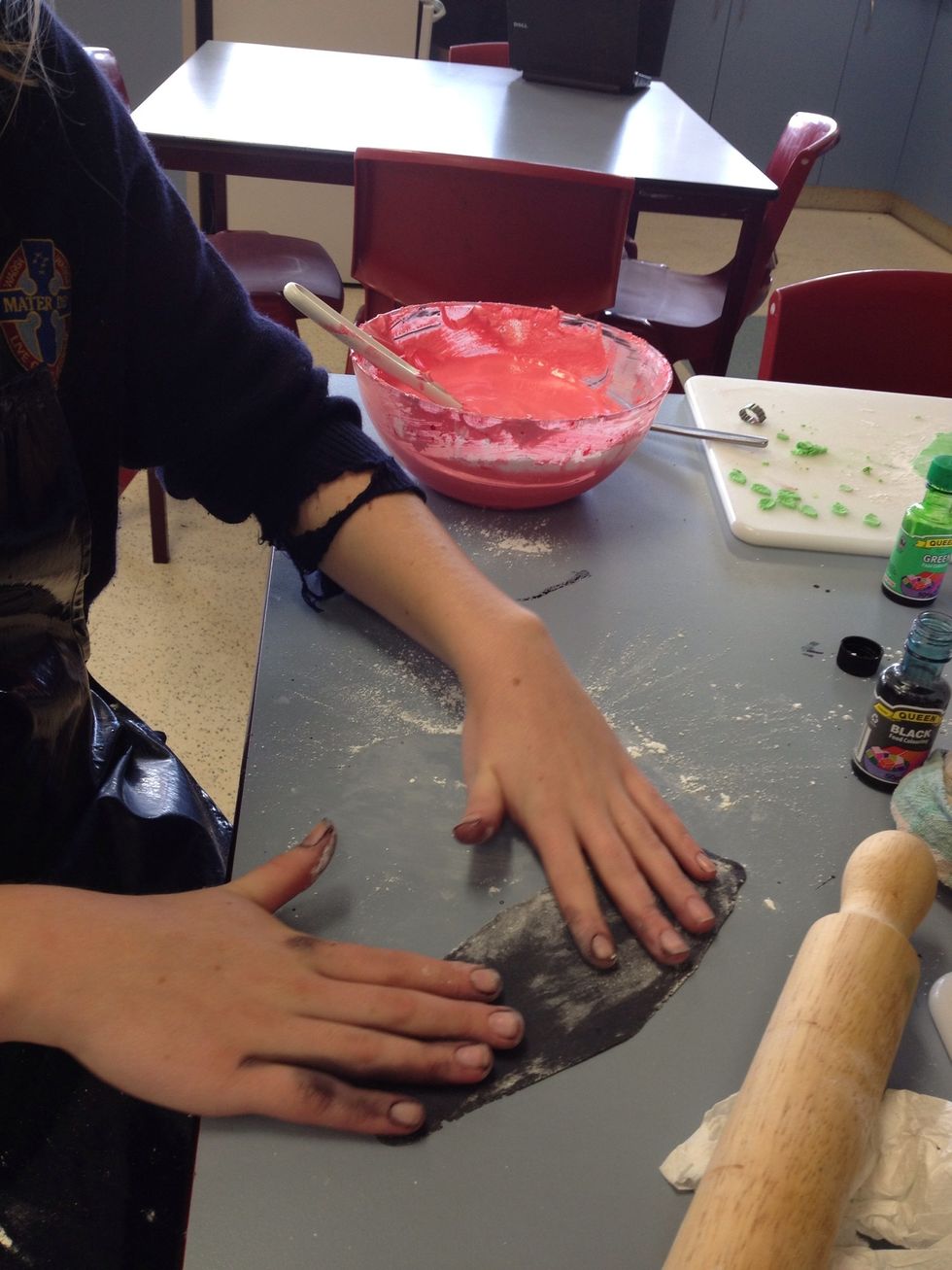 Flatten the icing, so it is ready to be cut into shapes.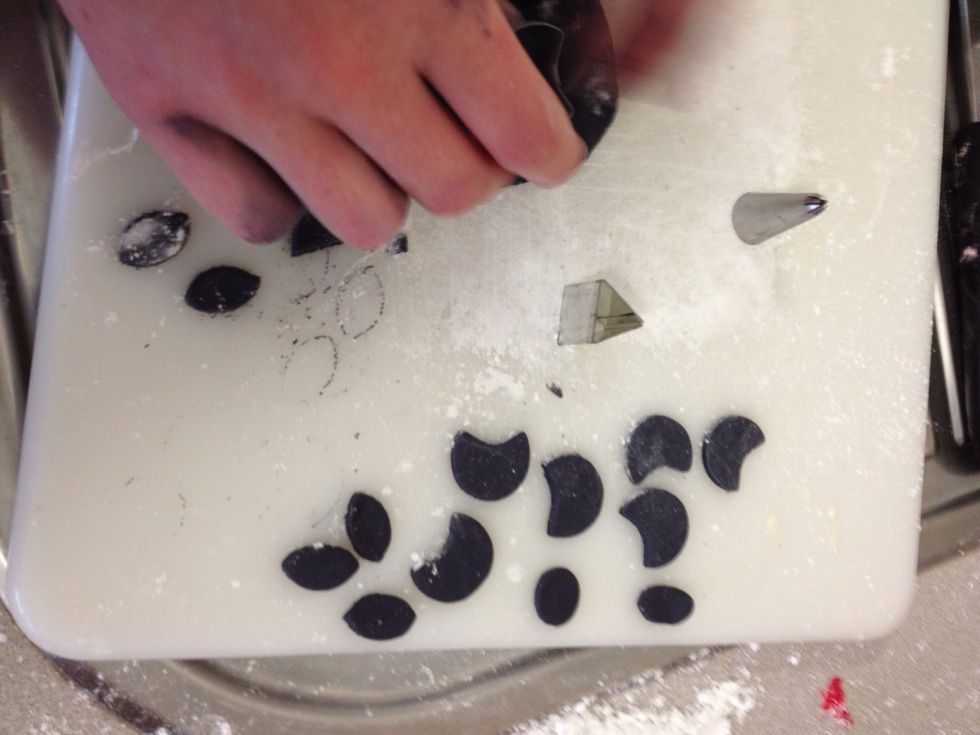 Use a moon, circle, triangle and oval shaped cookie cutter to cut into the icing. The moons will be ears, circles the mouth of one of the pandas, triangles the nose and oval the eyes.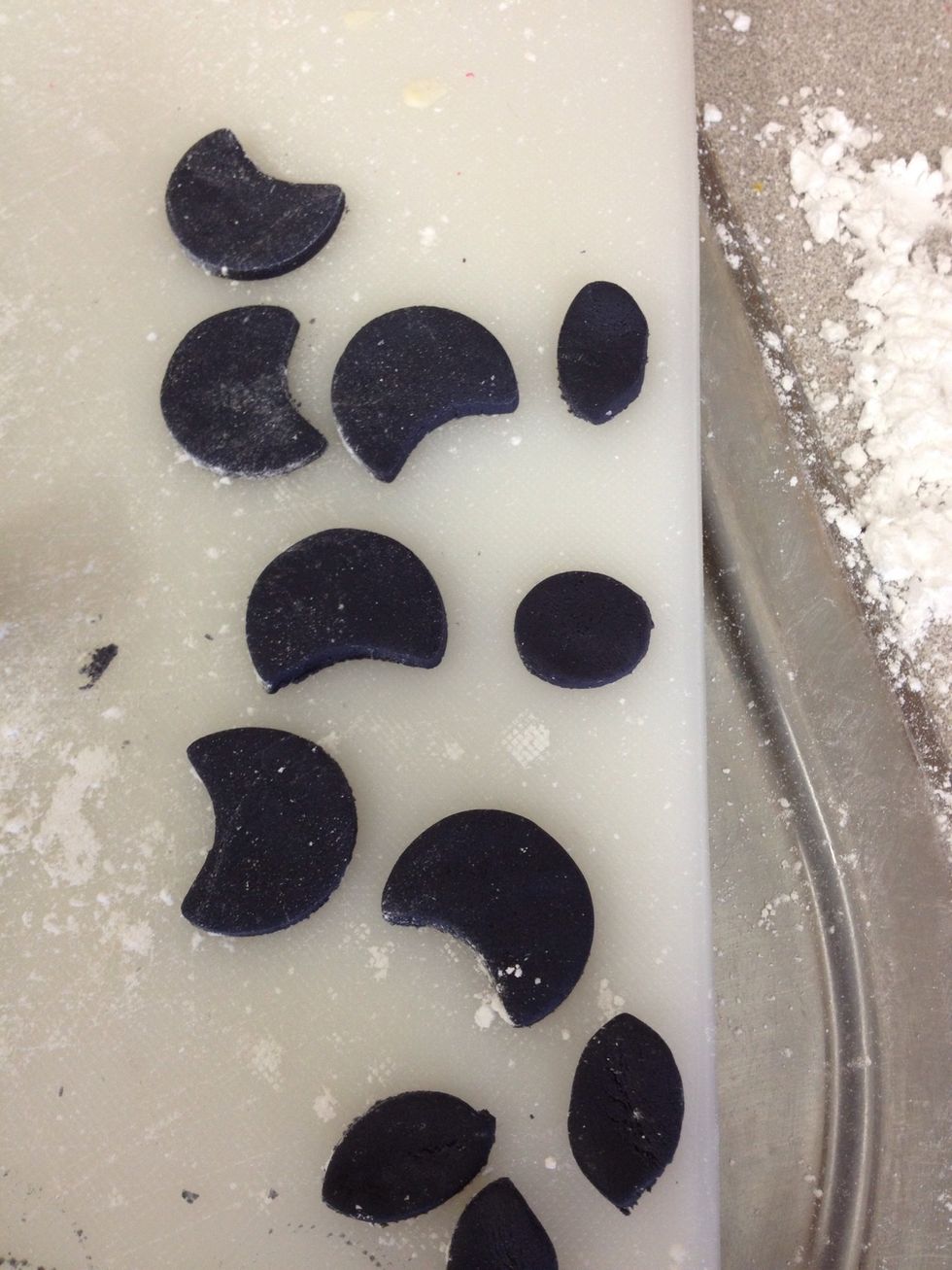 Slightly wet your finger and dab the icing sugar or flour off the black icing so it's clearer.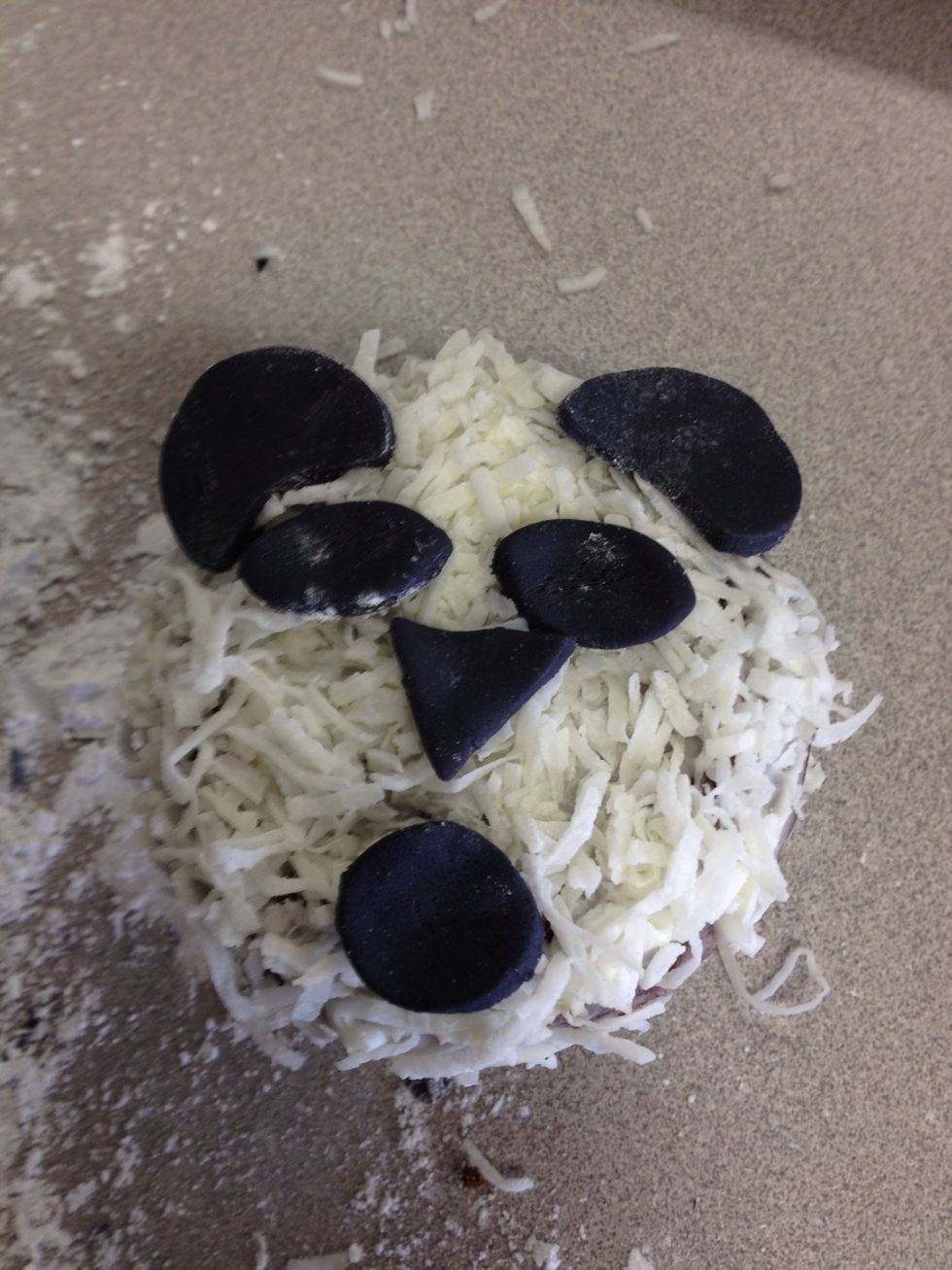 Place the icing shapes onto the cupcake like so. This is the only cupcake design with the circle mouth.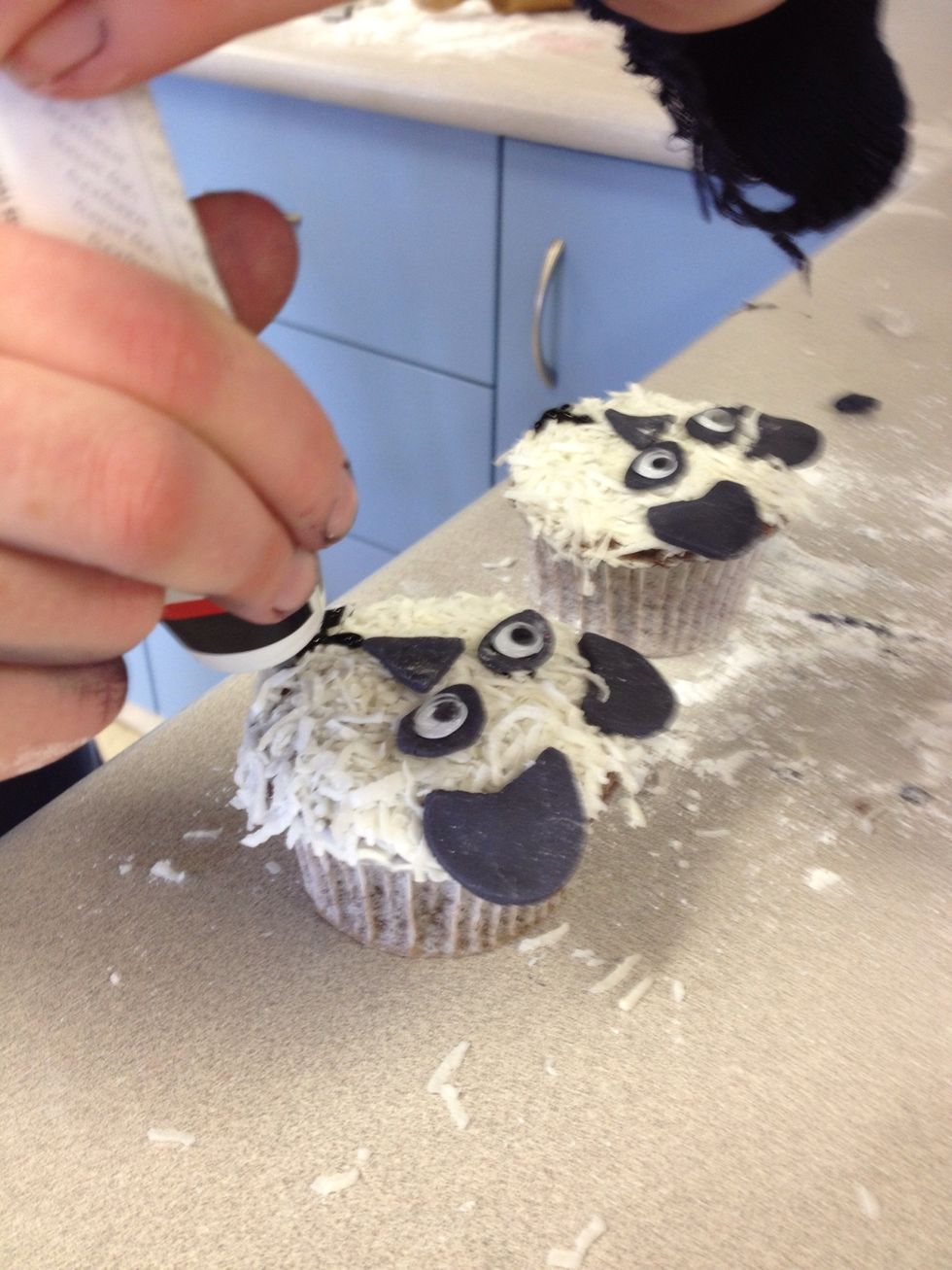 Apply the googly eyes onto the oval icing. Then use the writing icing to draw on the other mouths of the pandas.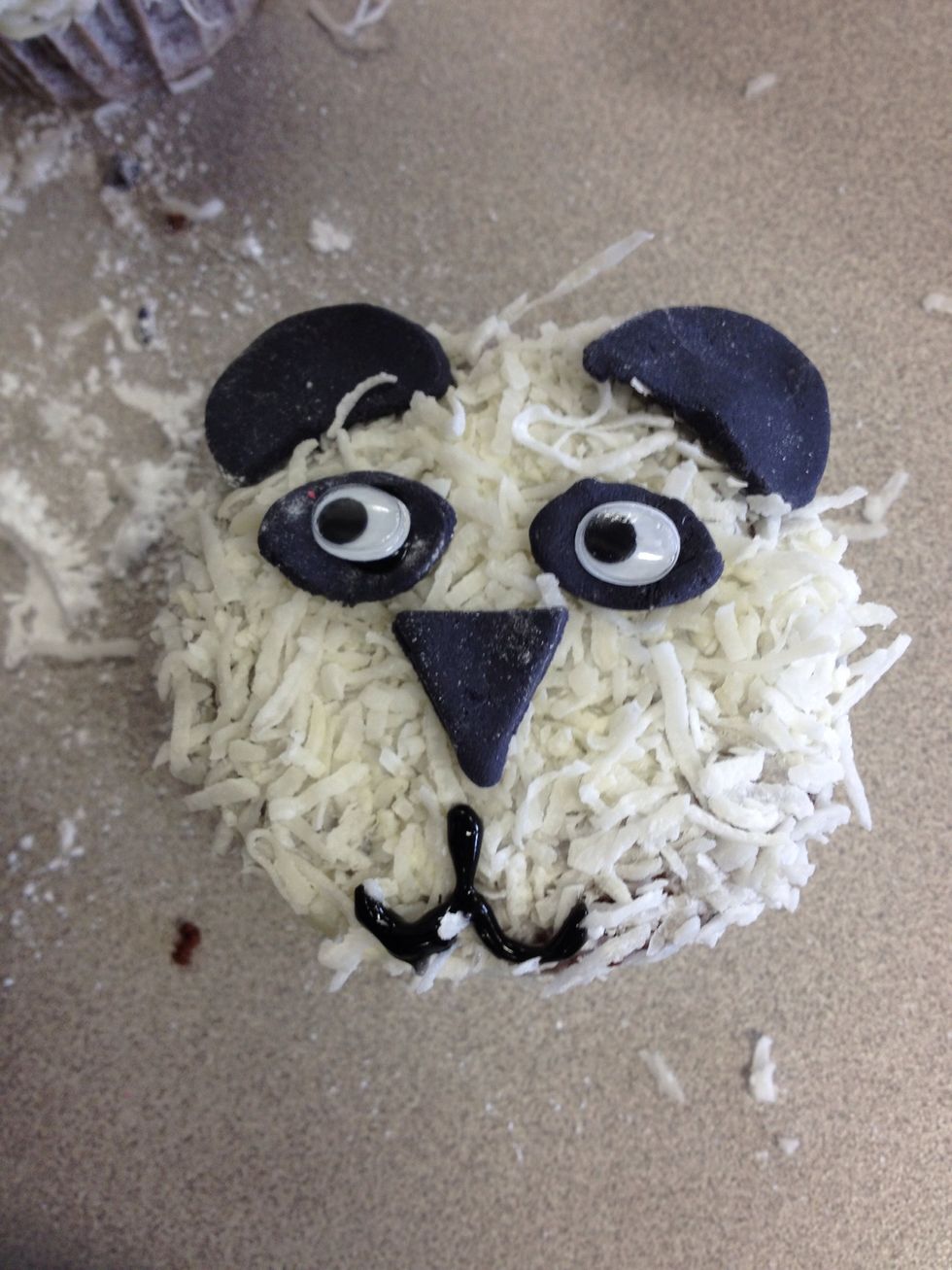 Panda with drawn on mouth, done with writing pen.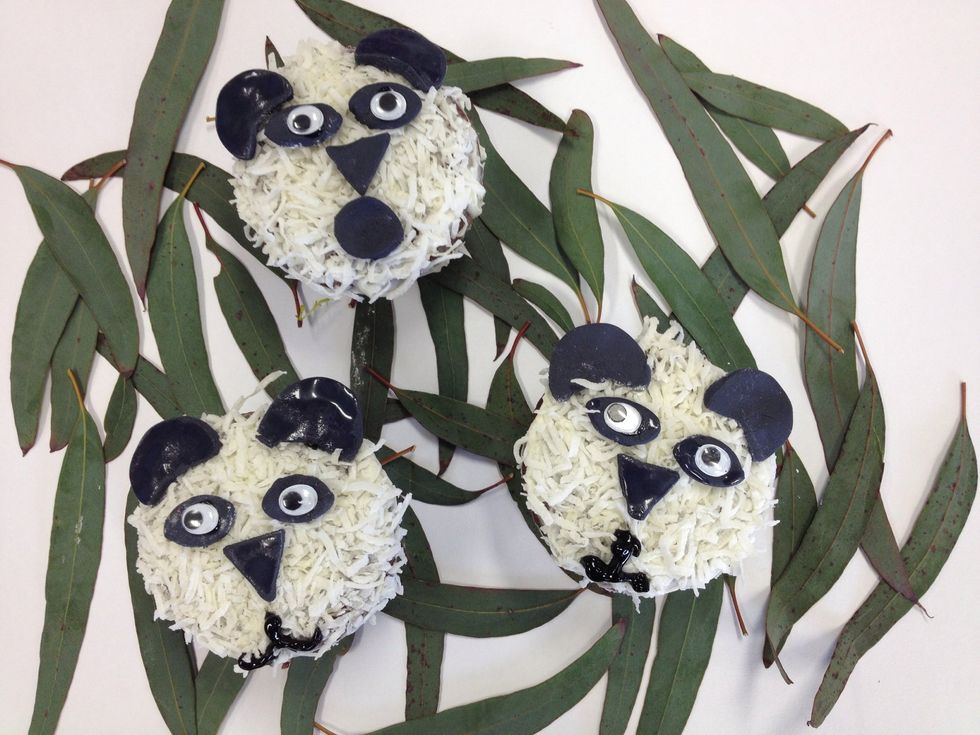 And here is you finished product. (hopefully!) You can Choose how you wish to display your cupcakes.
Royal Icing
Coconut
Black food coloring
Toothpicks
Rolling Pin
Googly Eyes
Cupcake
Writing Icing
Betty Crocker Icing (white)
Icing Spatula
Knife
Cutting board
Cookie cutters