Decorate a Cigar Box ~ Petaloo and G45
6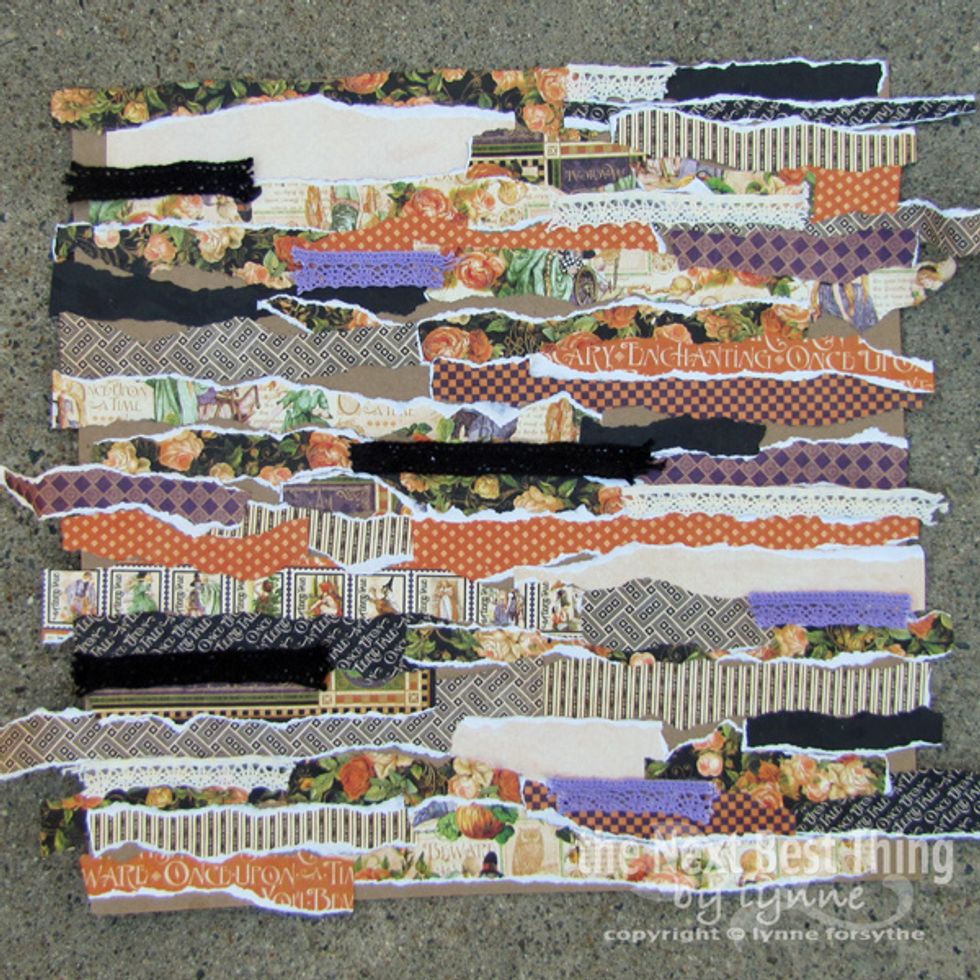 I tore up various sheets from the 8x8 An Eerie Tale paper pad and adhered to a 12x12 piece of Kraft paper with Multi Medium.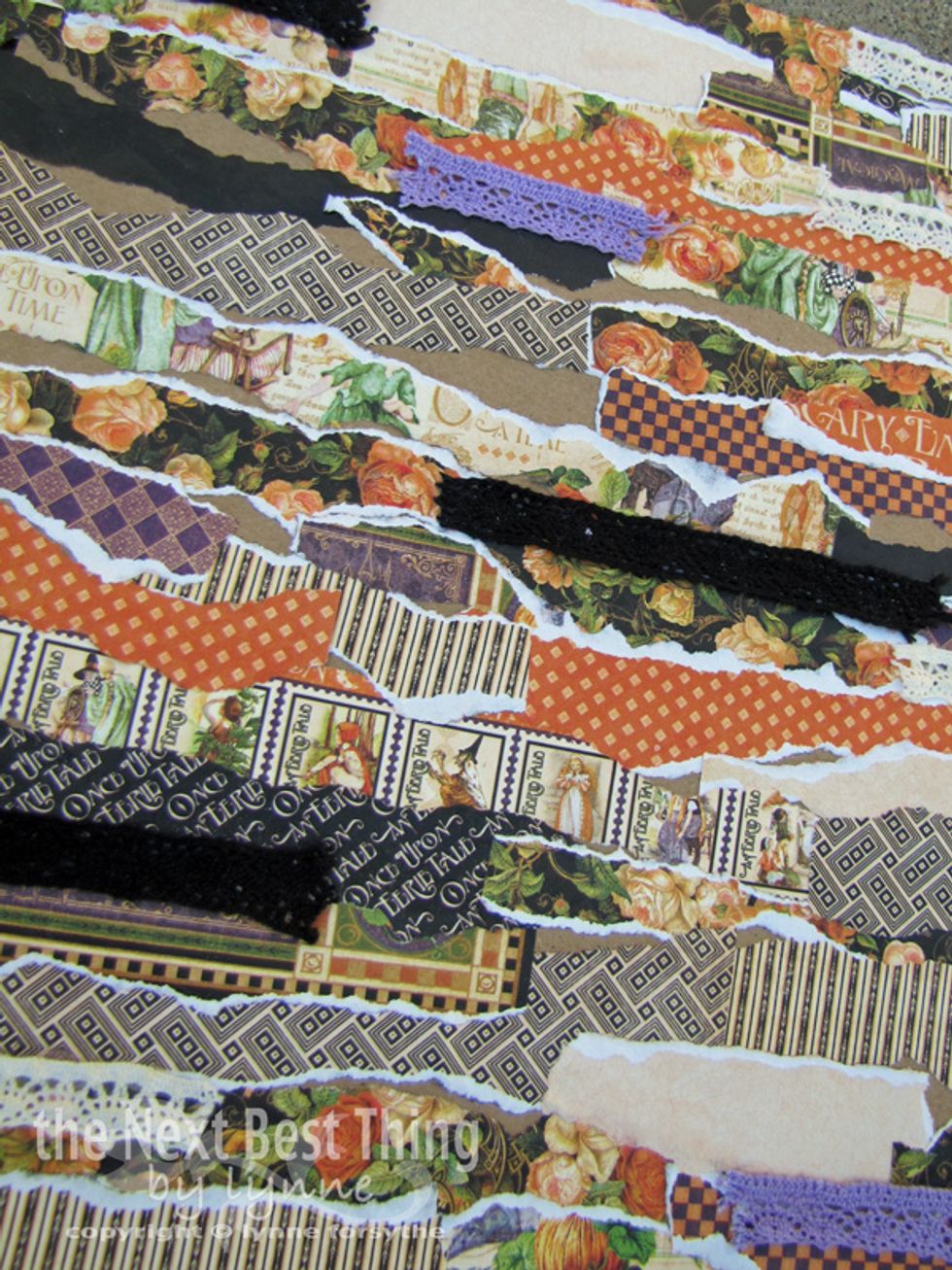 A close up of the paper.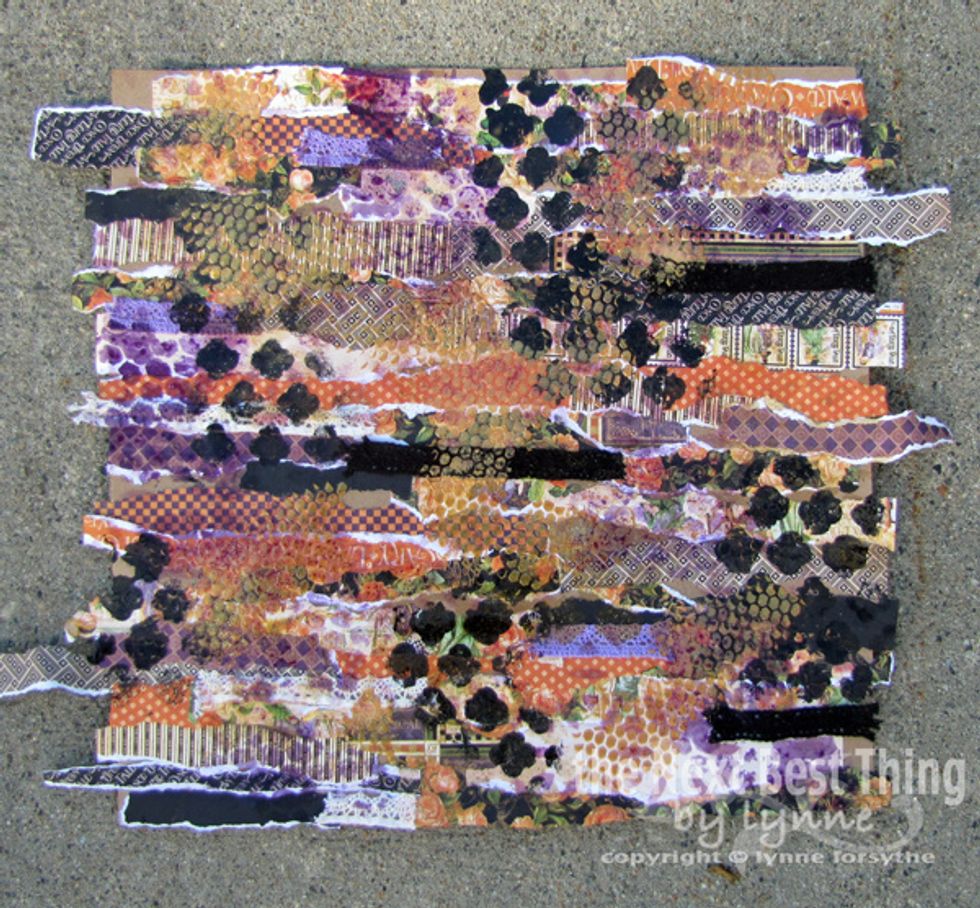 When dry, I applied various colors and textures through various TCW stencils.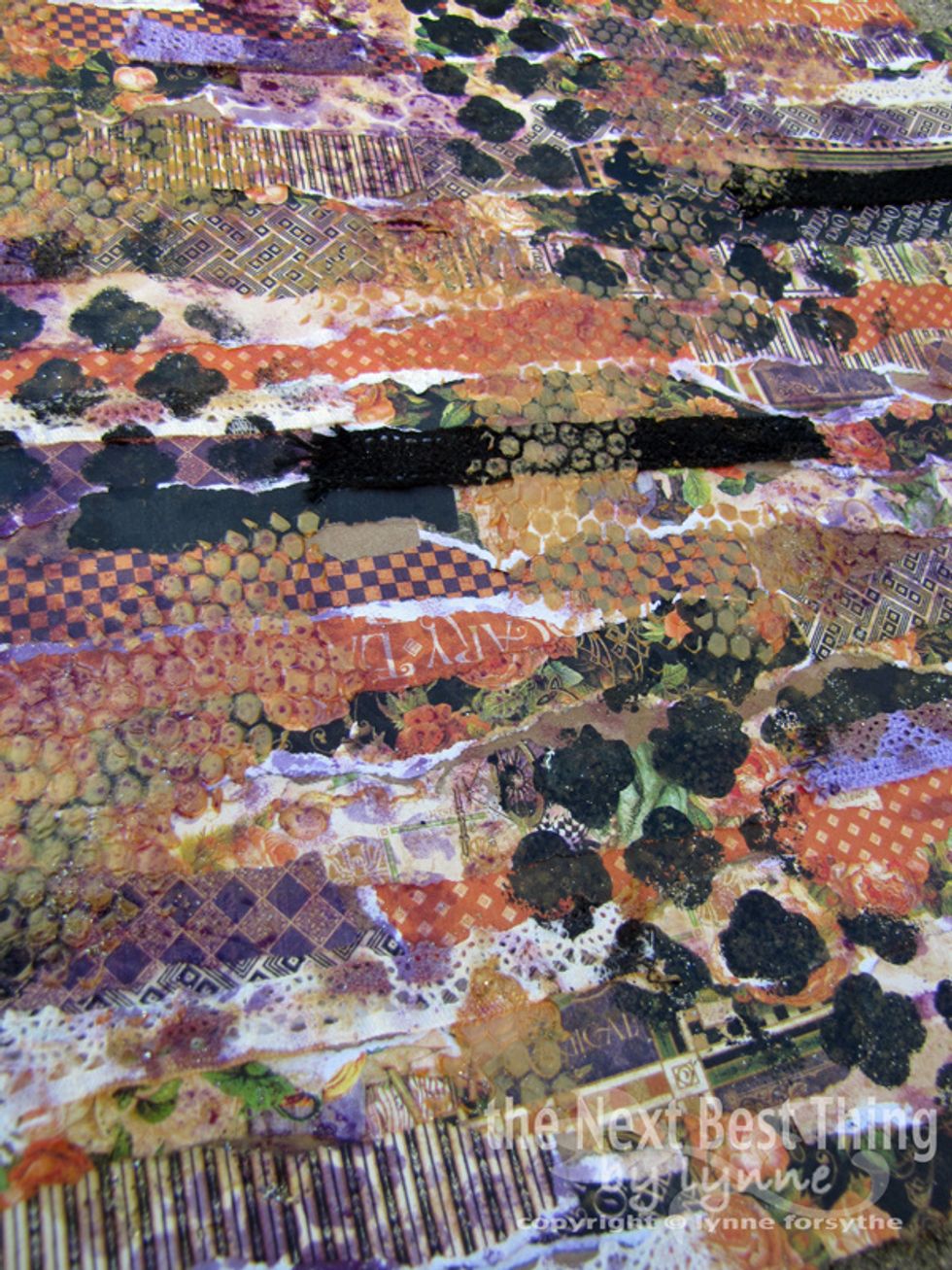 Here is a close up of the finished paper.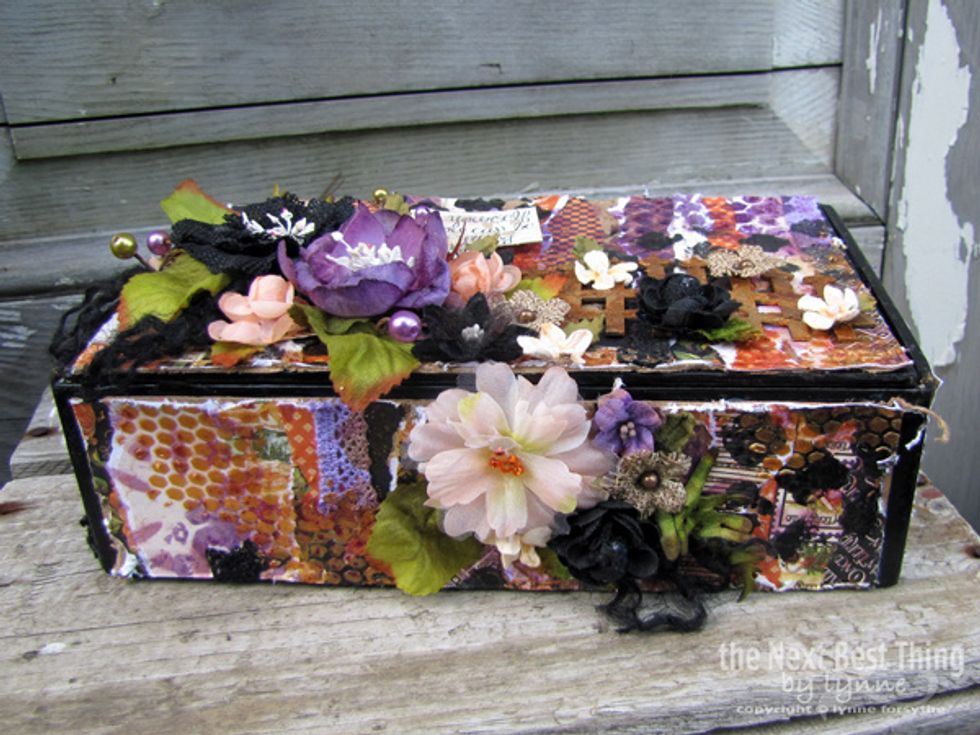 I began by painting the edges of my cigar box with High Impact Paint. I then measured and cut pieces from my "made paper" to fit my box. HINT: CUT ON THE BACK SIDE OF THE PAPER.
I applied the papers to box with Multi Medium. Then I let the creating begin with a pile of Beautiful PETALOO BLOOMS!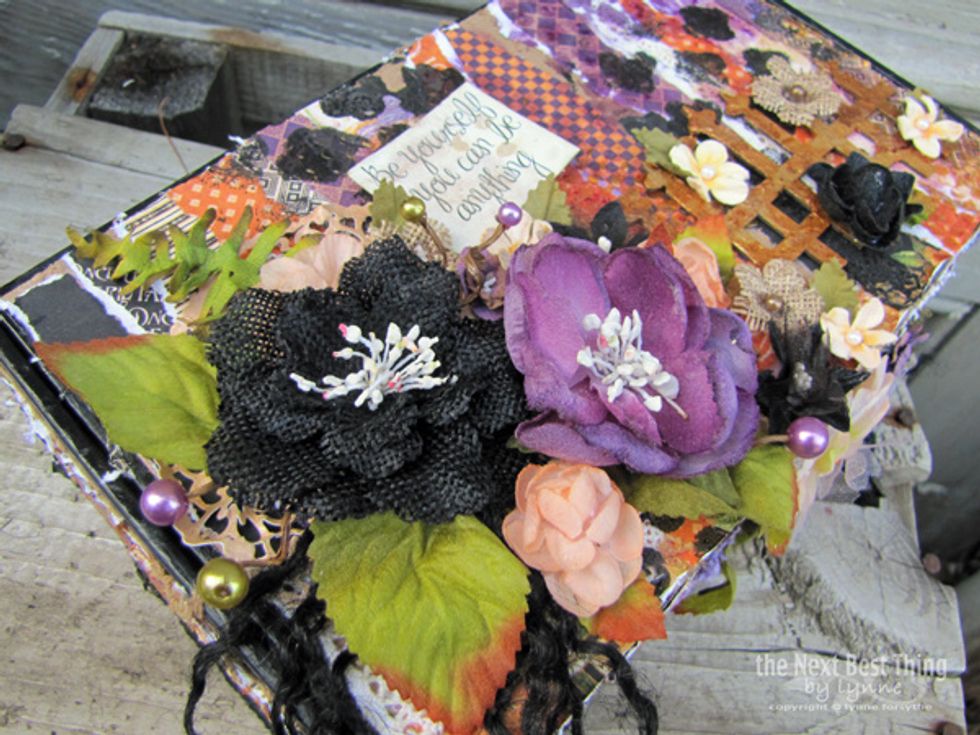 I began with a flower cluster on the top of the box of Textured Burlap flowers, Botanica beauties, and nestled in Berry Clusters and colored Darjeeling foliage.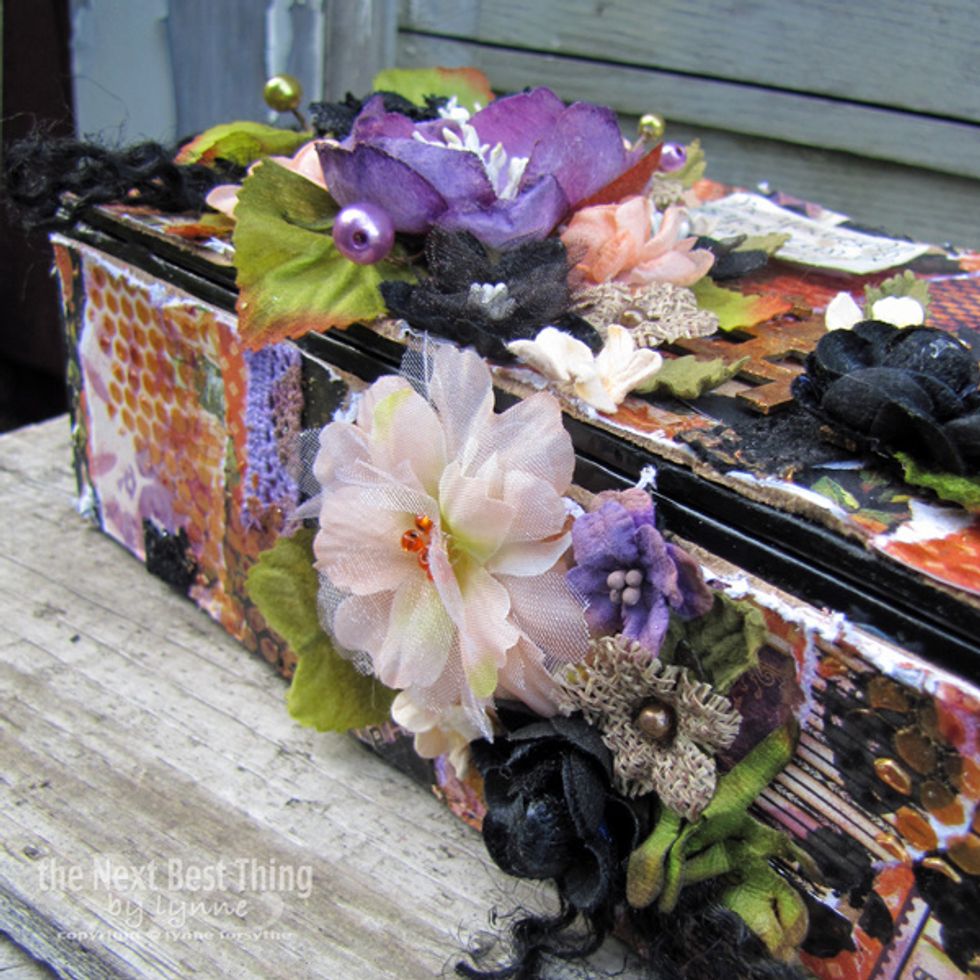 I continued the flower cluster down the side of the box.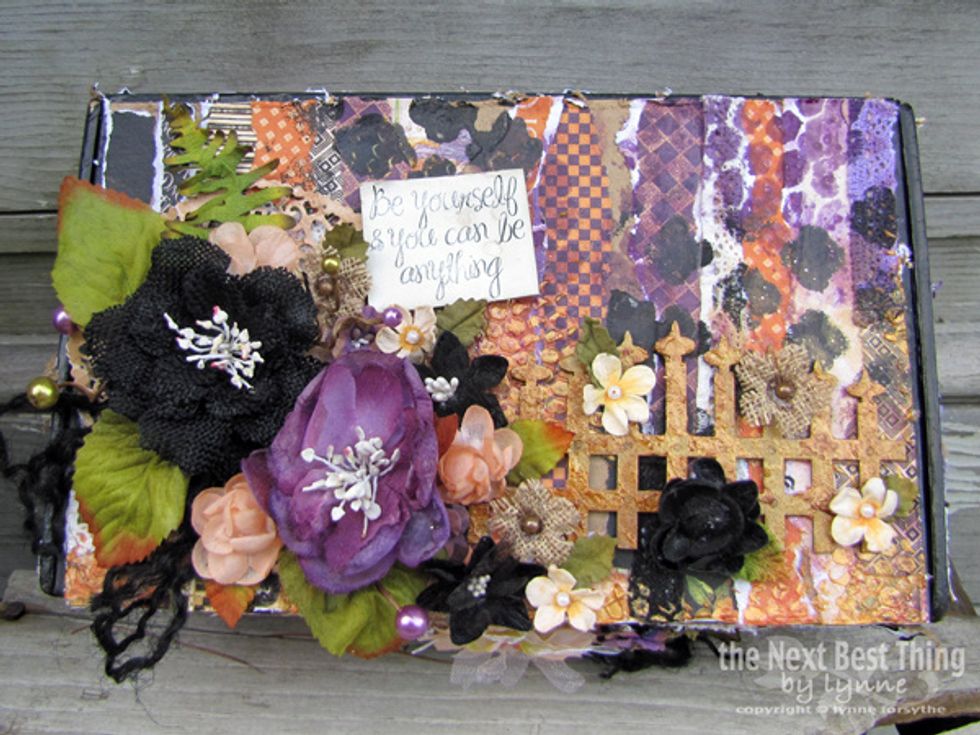 I finished off the box with a Tattered Quote. I hope you have enjoyed my decorated cigar box!
Petaloo Textured Elements Burlap Blossomsx4 Black
Petaloo Textured Elements Burlap Blossoms x 10
Petaloo Botanica Blooms x 4 Purple
Petaloo Botanica Chantilly Mixed Sienna
Petaloo Darjeeling Mini Pearl Daisies Natural
Petaloo Darjeeling Petities Purple
Petaloo Botanica Spring Berry Clusters Purple
Petaloo Botanica Minis Peach
Petaloo Textured Mini Blossoms Black
Graphic45 An Eerie Tale 8x8 Pad
Tattered Angels Glimmer Glam Golden Goddess
Tattered Angels High Impact Pigment Black
Tattered Angel Glimmer Glaze Purple Passion
TCW Persian Gate
TCW Netting
TCW Fireworks
Wendy Vecchi Embossing Paste Gold
Lynne Forsythe
I hail from the small but Beautiful state of New Hampshire. My creative style I would say is Distress meets Shabby and always has a FLOWER!!!