How to decorate a canvas with art anthology products!
Decorate a Canvas With ART ANTHOLOGY Products!
17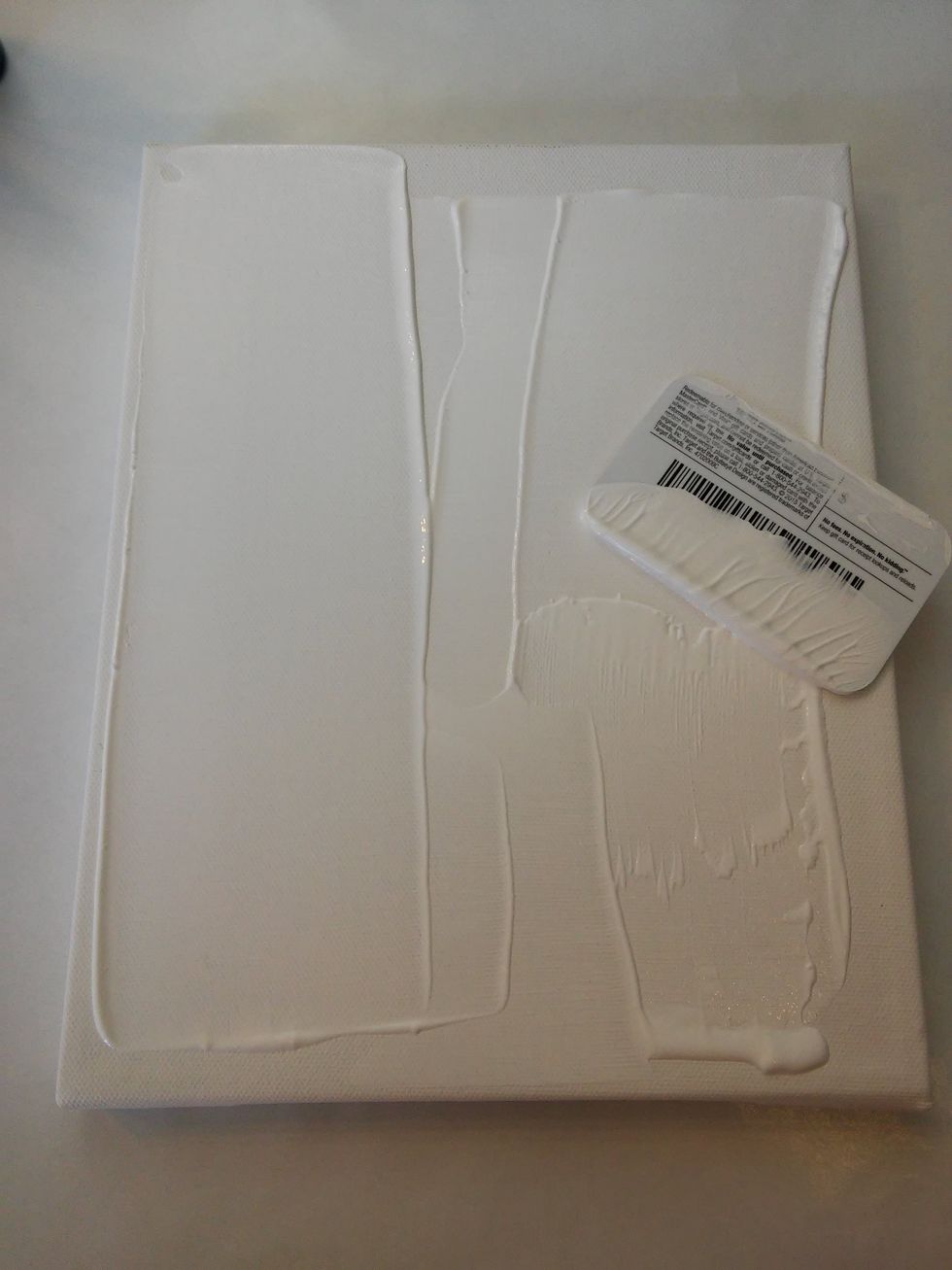 Start out by covering your canvas in Gesso. I like to use a card and get a nice thick and even coat. Dry with a heat tool if desired.
With a craft spatula tool, and the BLOCKED Art Anthology Stencil, I spread over a couple random areas of the canvas.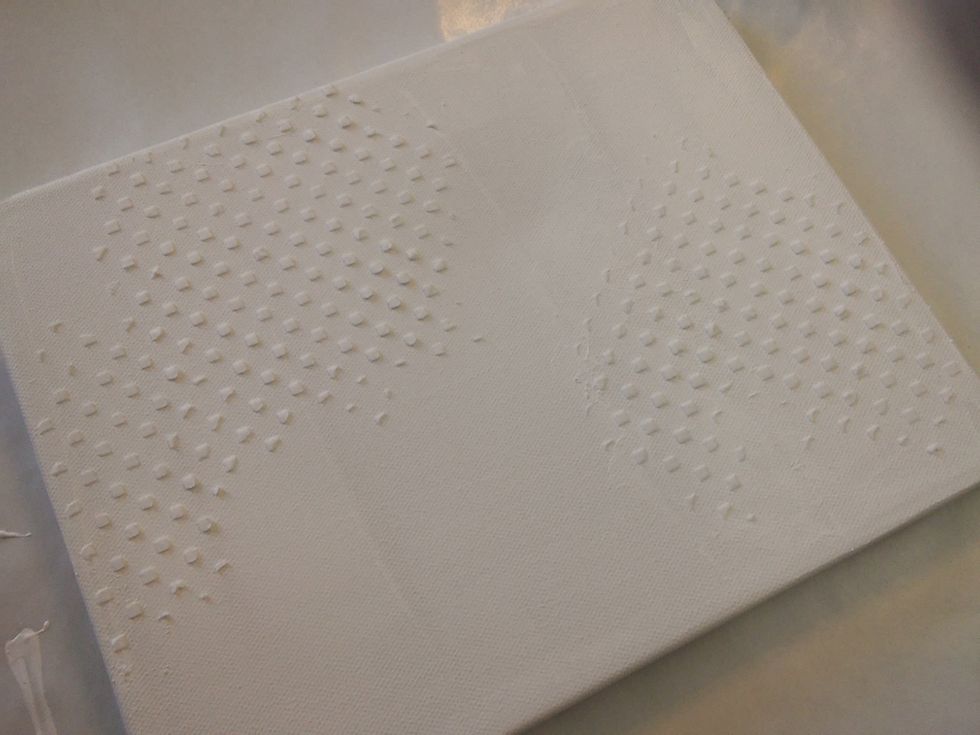 A minute or two with my heat tool and it's ready for the next stencil.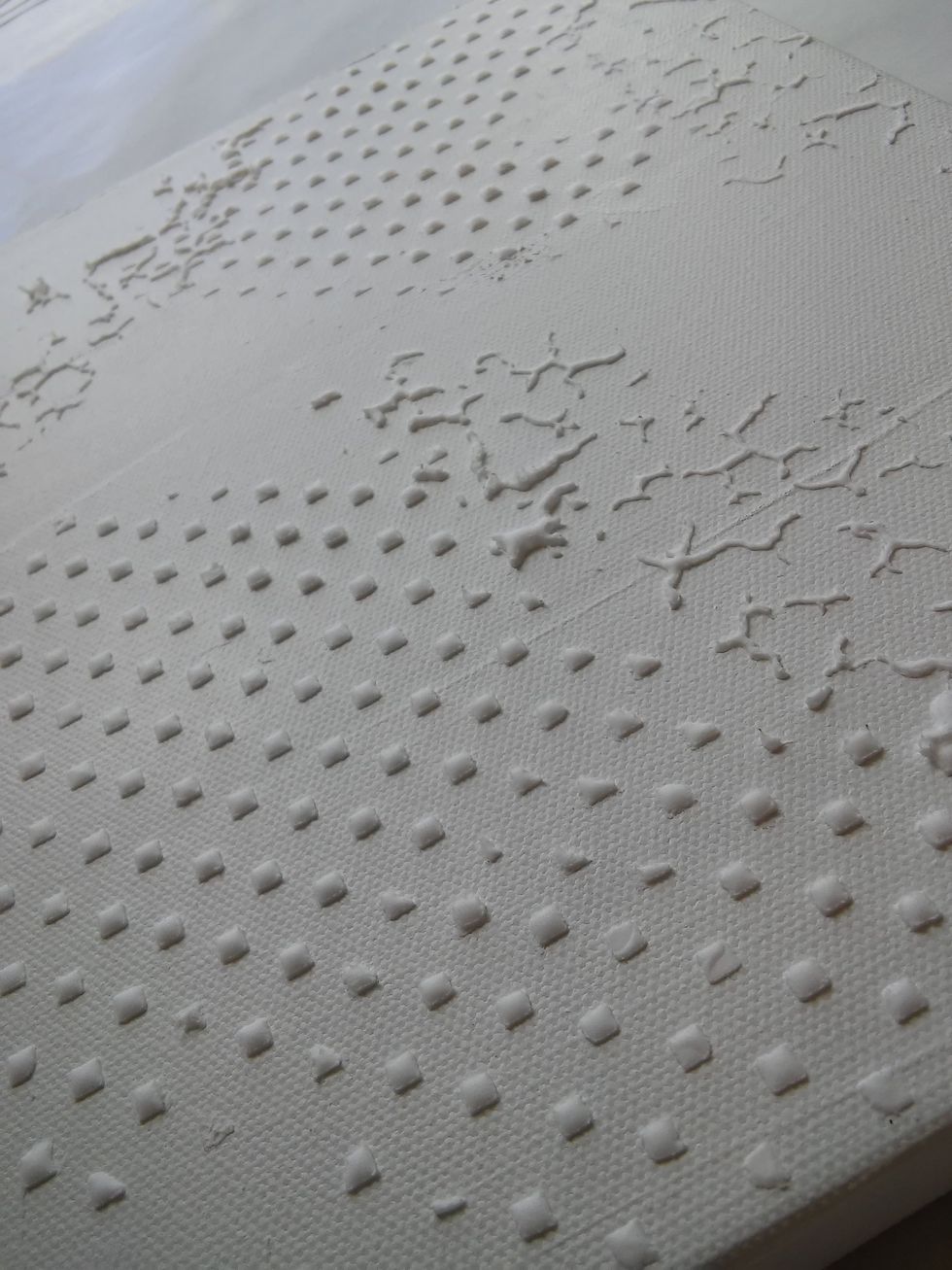 I chose the CRACKED Art Anthology stencil and repeated the technique.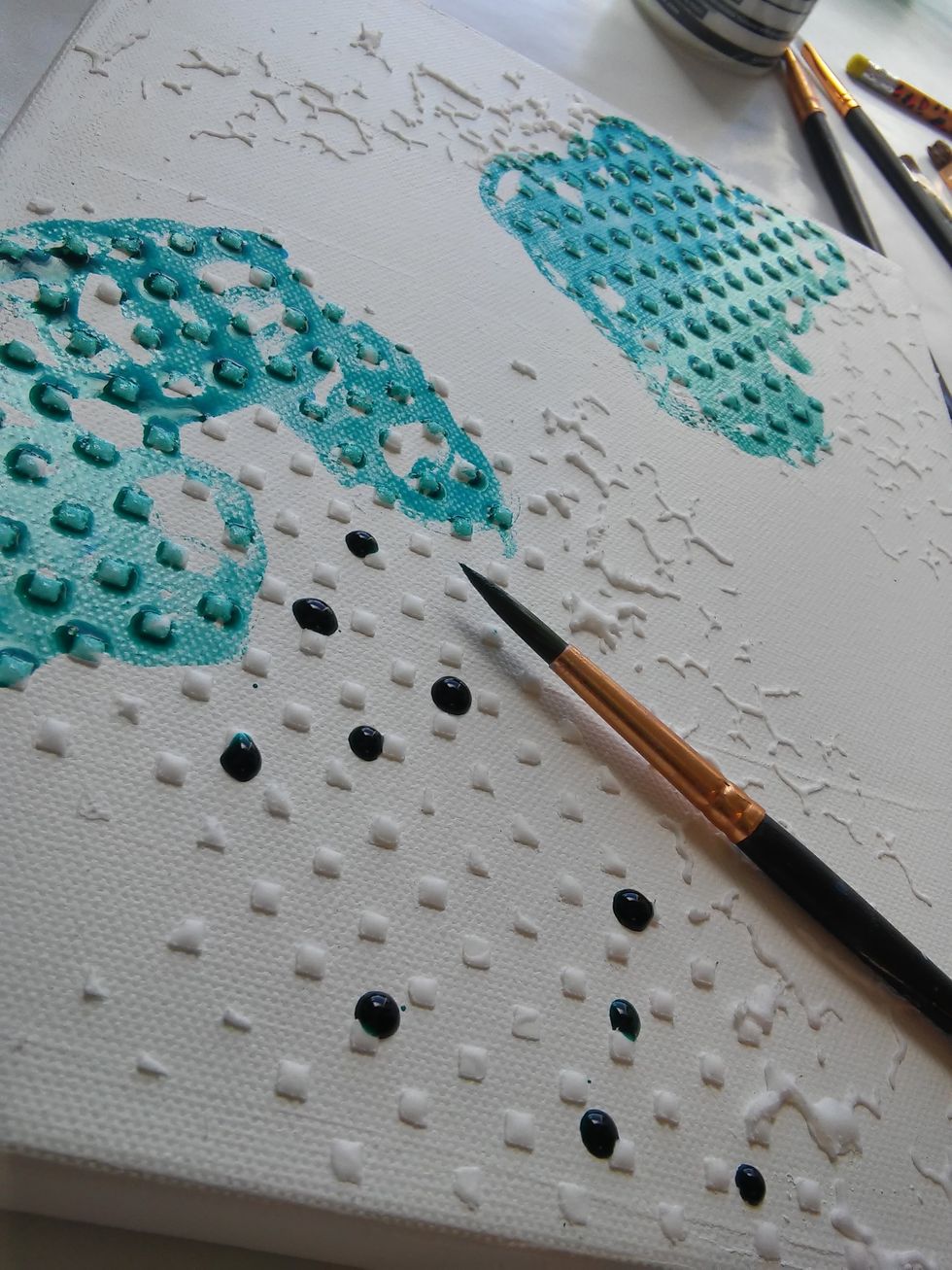 Next I used a Minx Shimmering Ink in PANACHE, and covered all the squares with a good quick coat.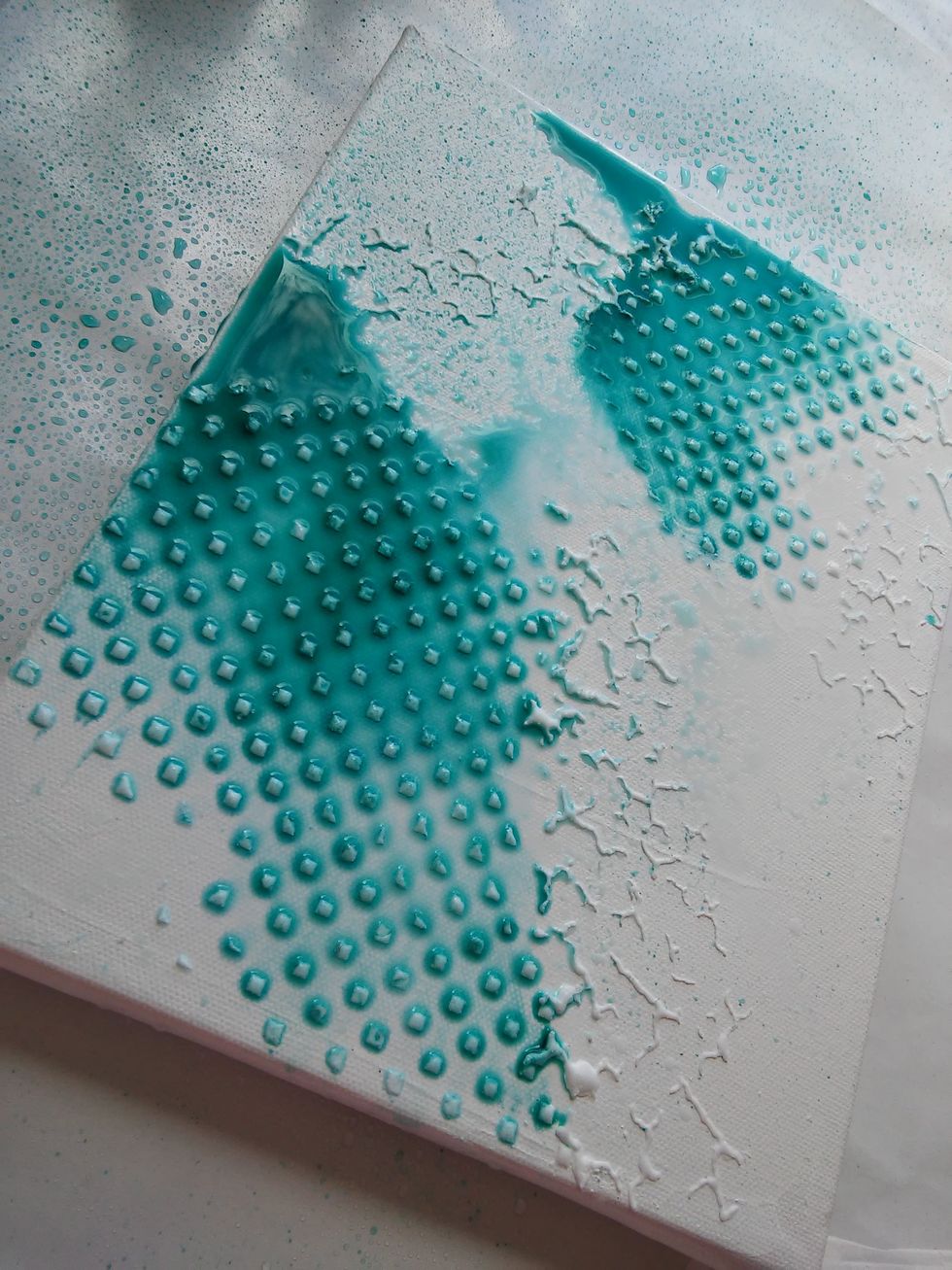 Then then I sprayed it down with water.... love how it makes the color gather around the squares.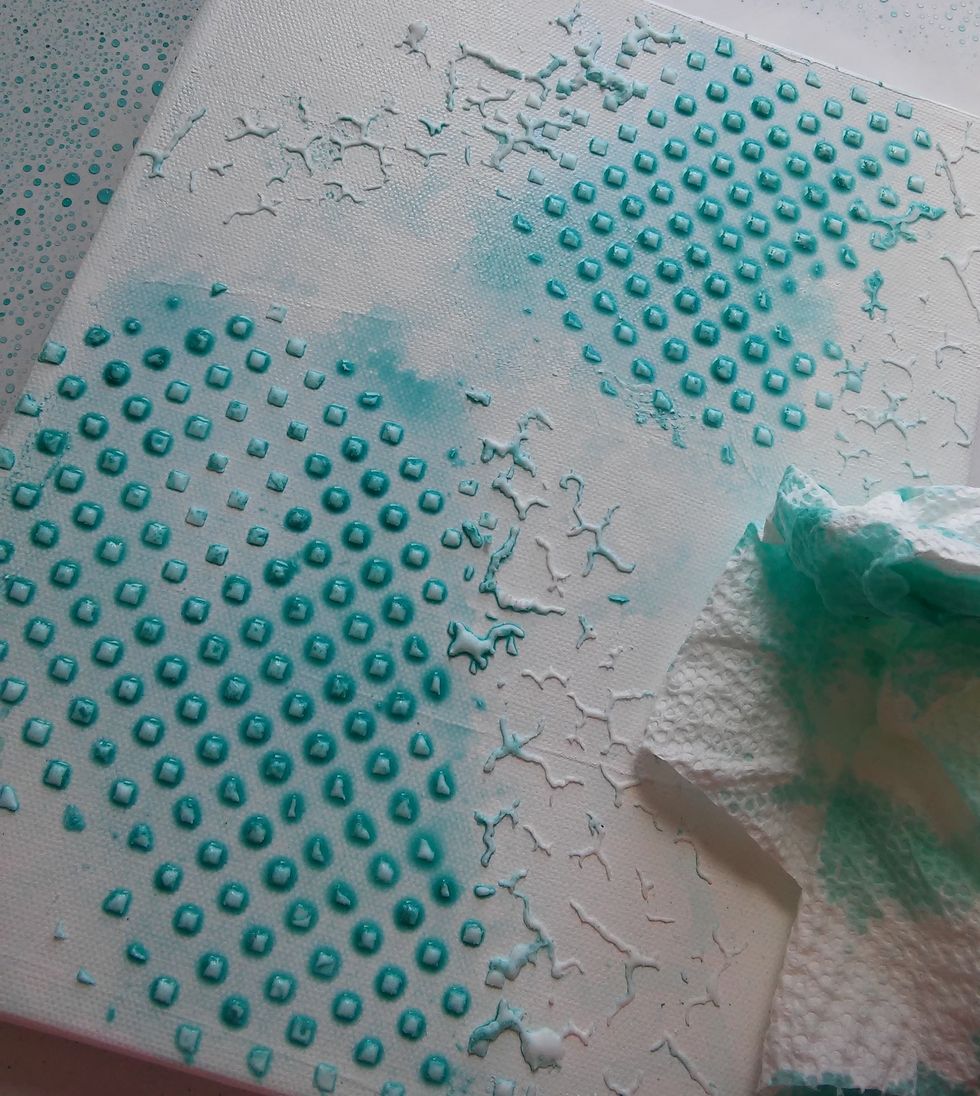 I blotted a little of the excess water off and dried it with my heat tool. You'll want to dry each step before adding the next. If you don't have a heat tool, they dry pretty fast on their own, too.
Next I blotted on some Sorbet- Dimensional Paint in CORAL on the Cracked stenciling.
I dry wiped some of the paint back off with a paper towel and dried it completely with my heat tool.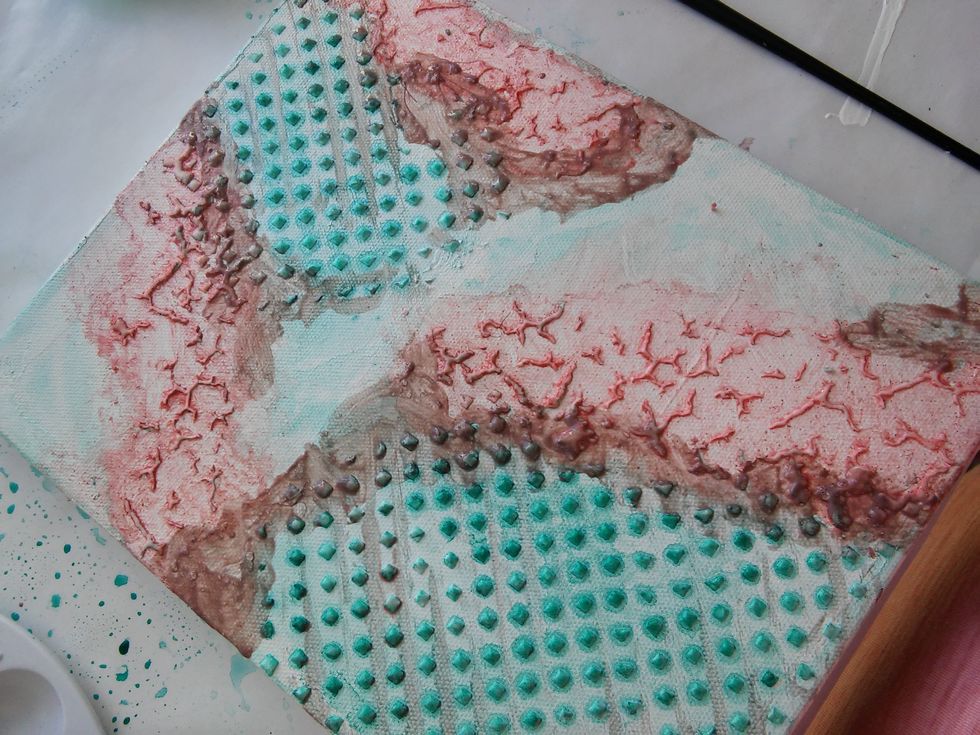 Adding just a touch of color I used a paint brush to dab some Metal Effects Paint in COPPER to the areas where the colors met.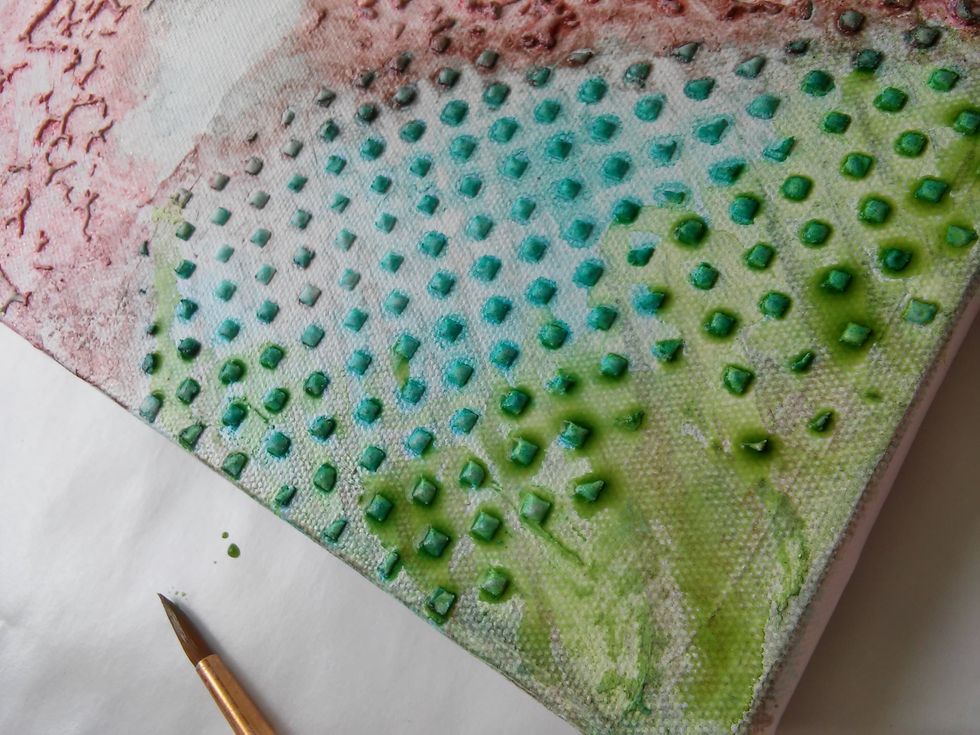 The last color I added was a Colorations Color Spray in AVOCADO. Instead of spraying I used a paint brush to dip color right out of the bottle and applied it in a few spots that hadn't got color yet.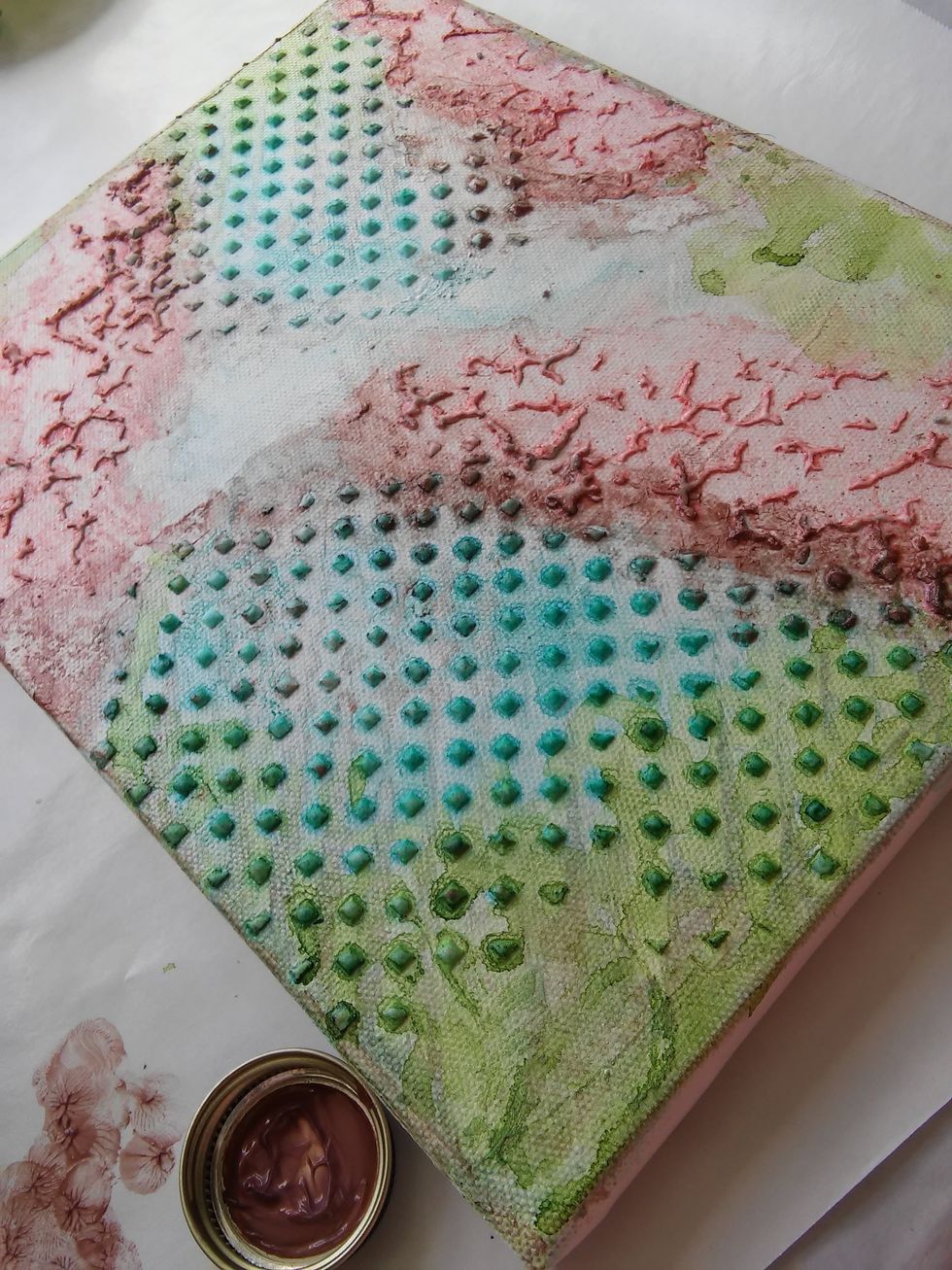 Now to deepen the color between those boarders, I opened my Copper Metal Effects Paint open and dabbed a little more.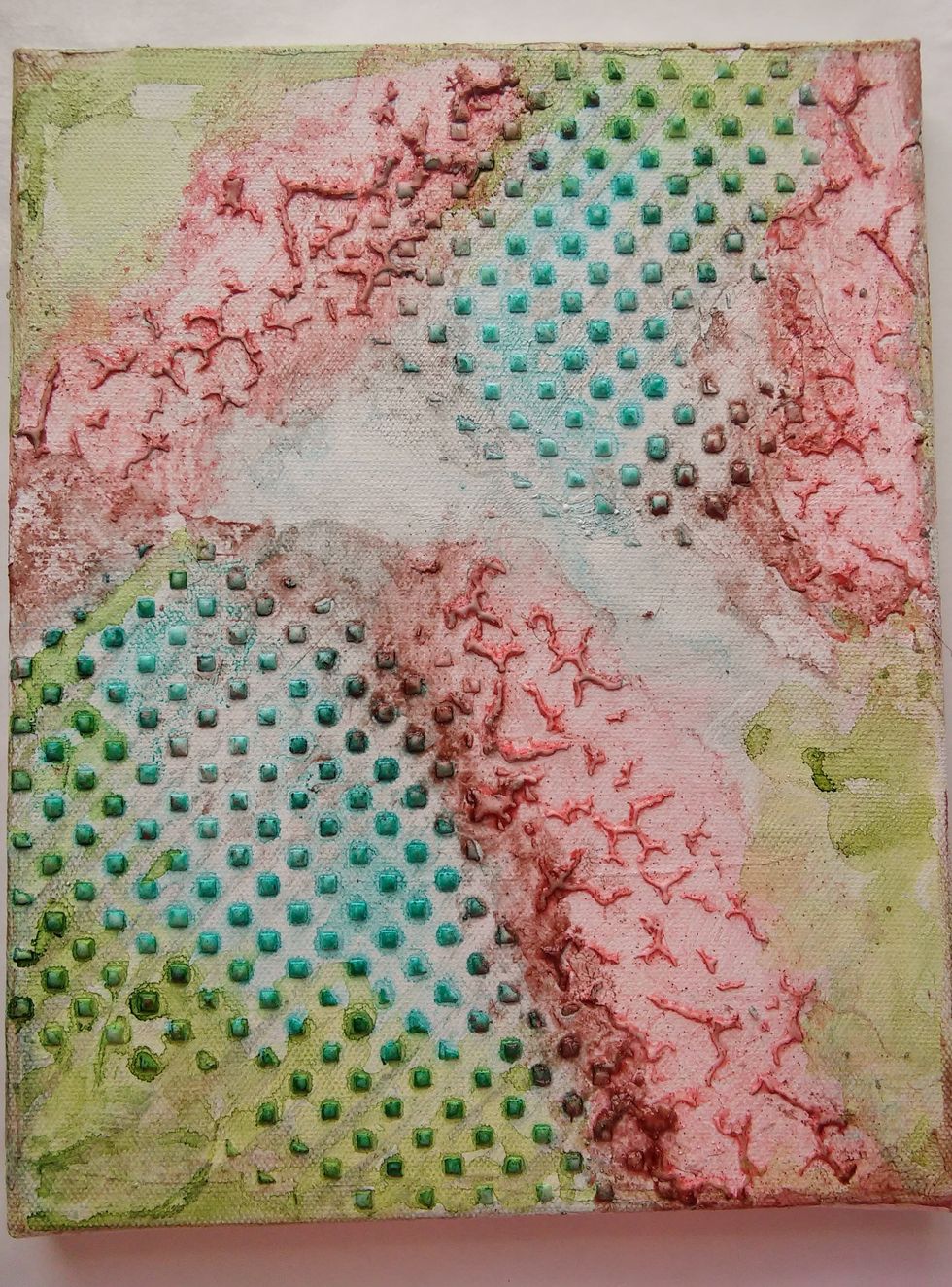 Look at that! I love it!! Time to gather some embellishments! Flowers, ribbons, butterflies, glitter, trinkets....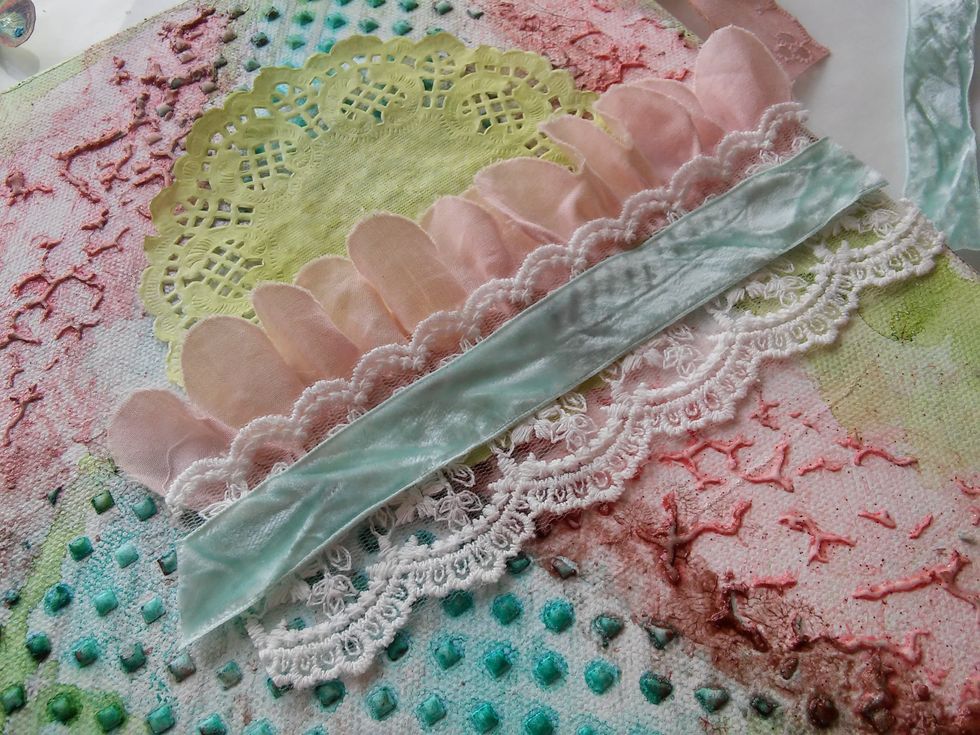 I sprayed a paper doily with my AVACADO color spray and tucked it behind layers of pretty laces and ribbons.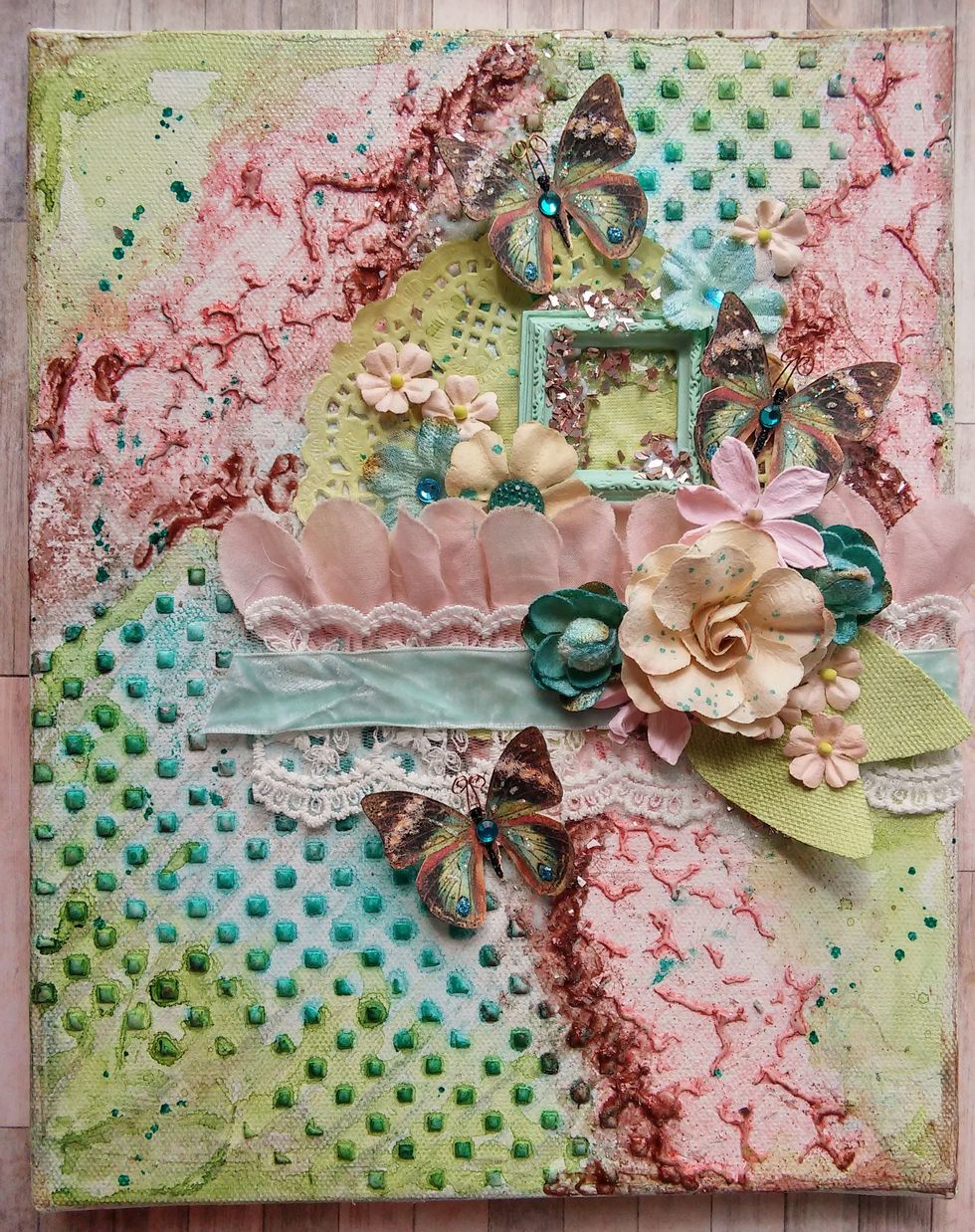 My inspiration for this canvas were these butterflies! Love the color combination.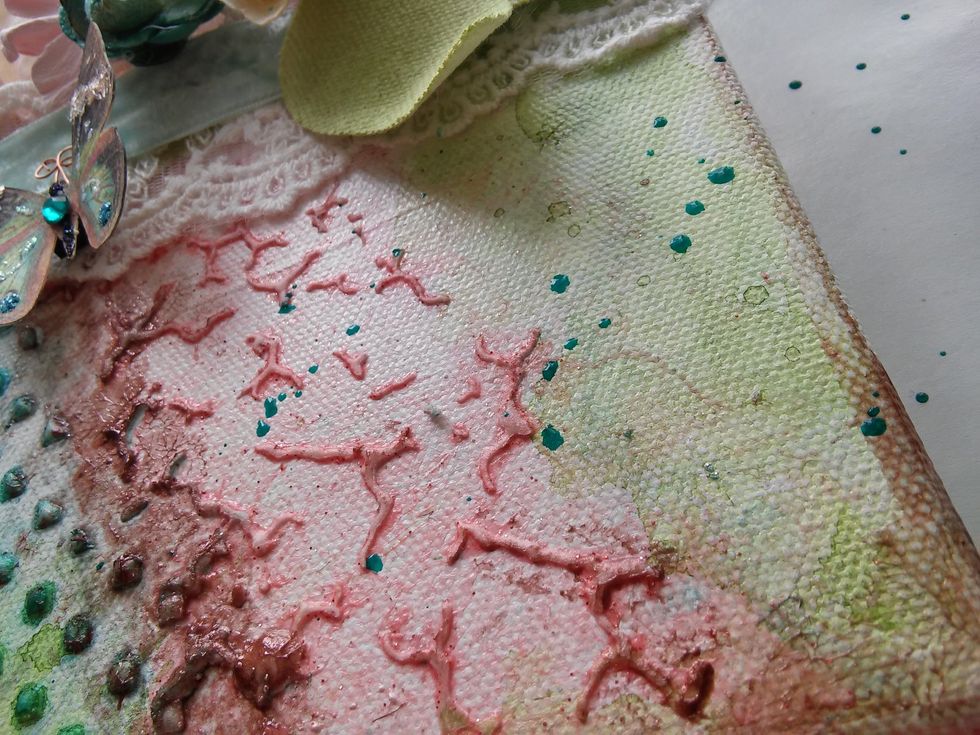 A few tiny drips of Panache Minx Ink here and there....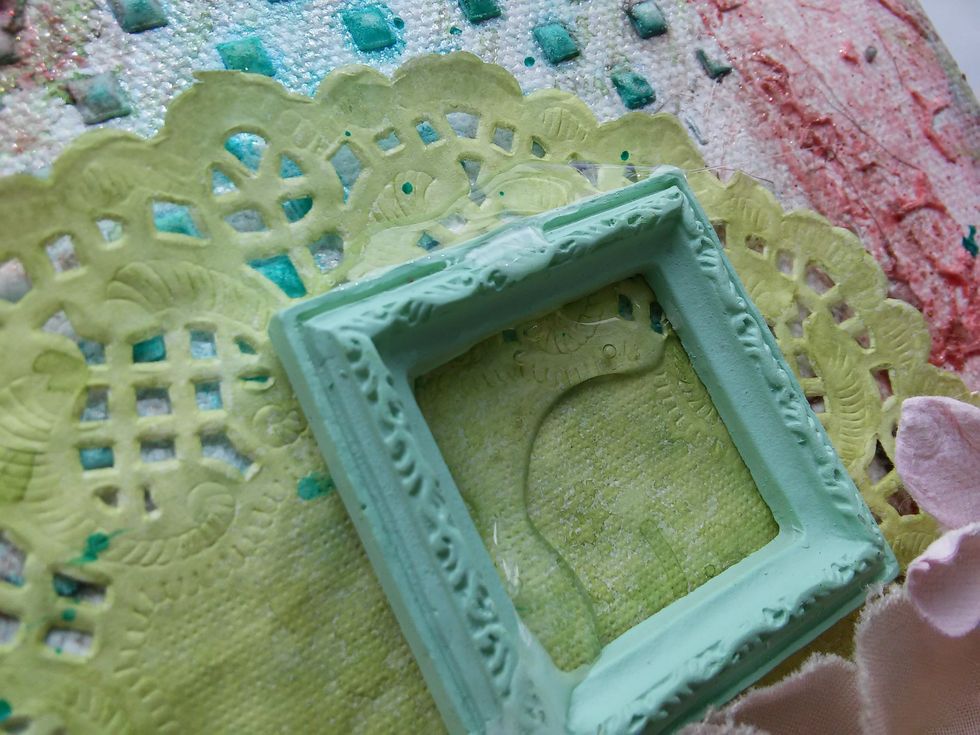 I use Fabritac for most gluing. Now I'll drown this little frame in glass glitter.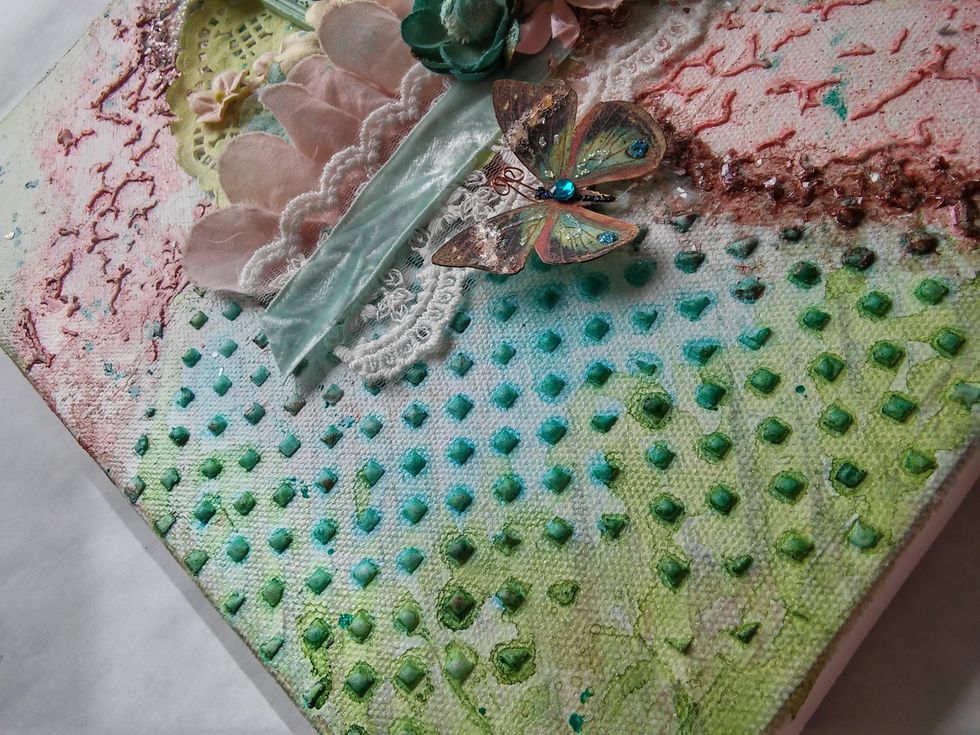 Look at that texture!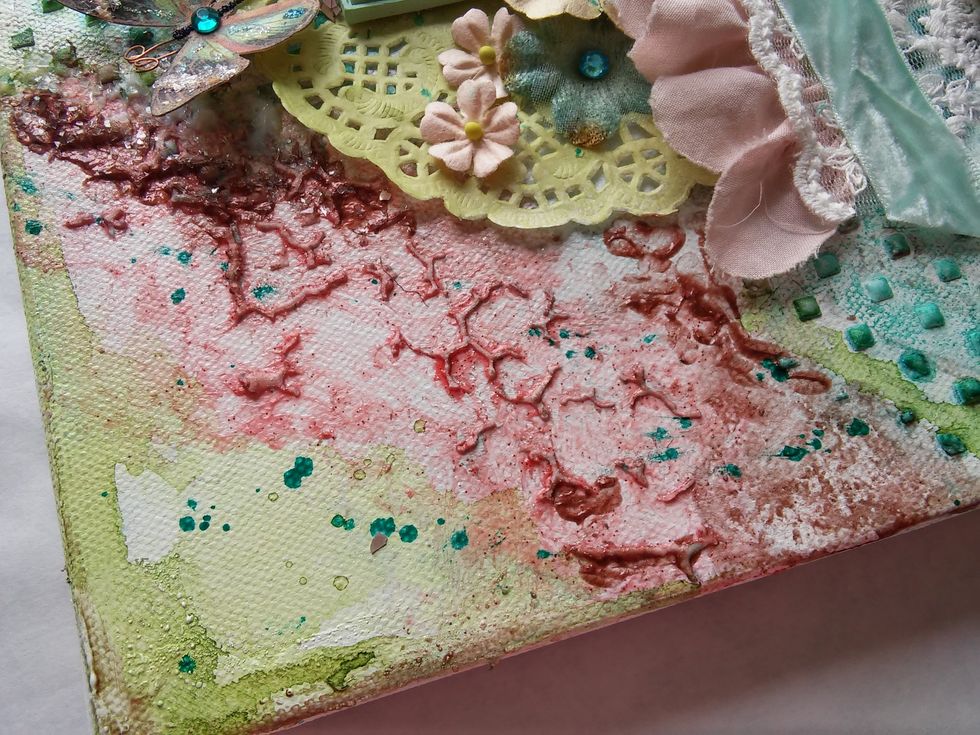 Look at those colors!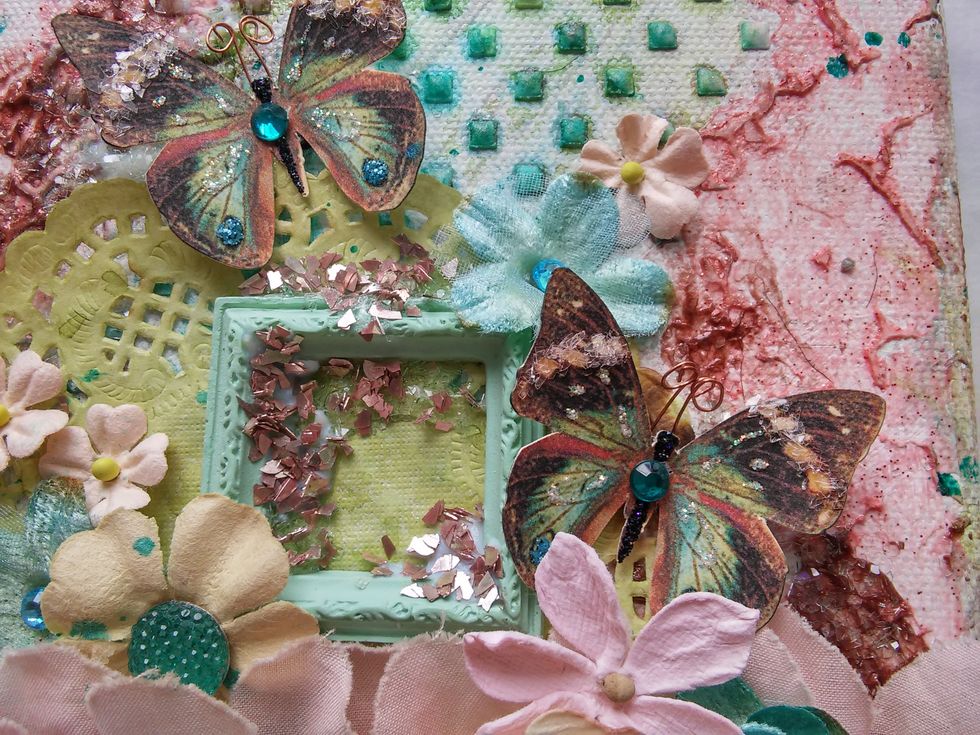 Beautiful!
Thanks for stopping by! I hope I have inspired you to get messy and craft! Find your Art Anthology Products at https://www.artanthology.net/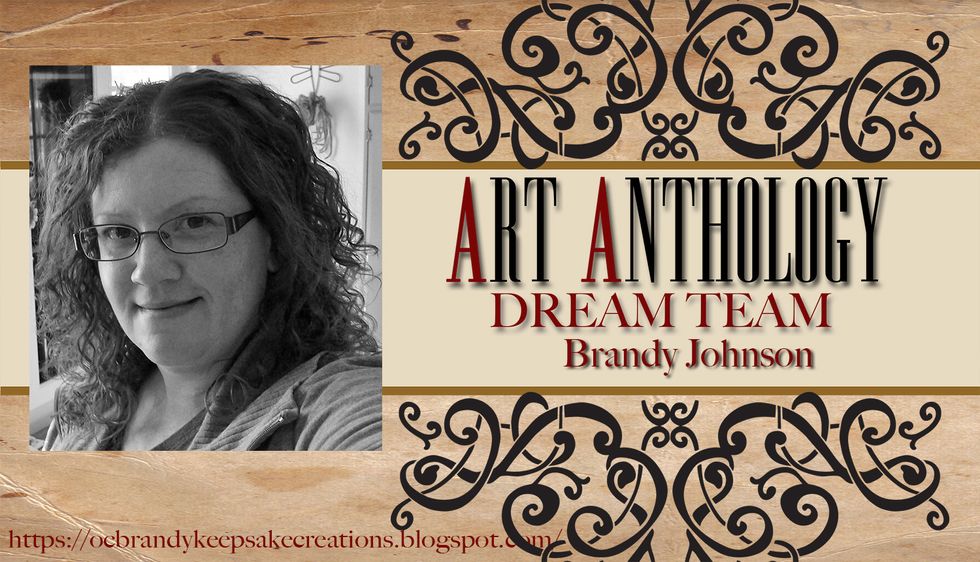 Sorbet- Dimensional Paint - Coral
Metal Effects- Dimensional Medium - Copper
Minx- Shimmering Inks - Panache
Colorations- Color Spray - Avacado
Cracked - Stencil
Blocked - Stencil
Art Anthology
Art Anthology is a manufacturer of dimensional mediums.\n\nCome chat with us in our Facebook Group: Art Anthology Adventures in Art