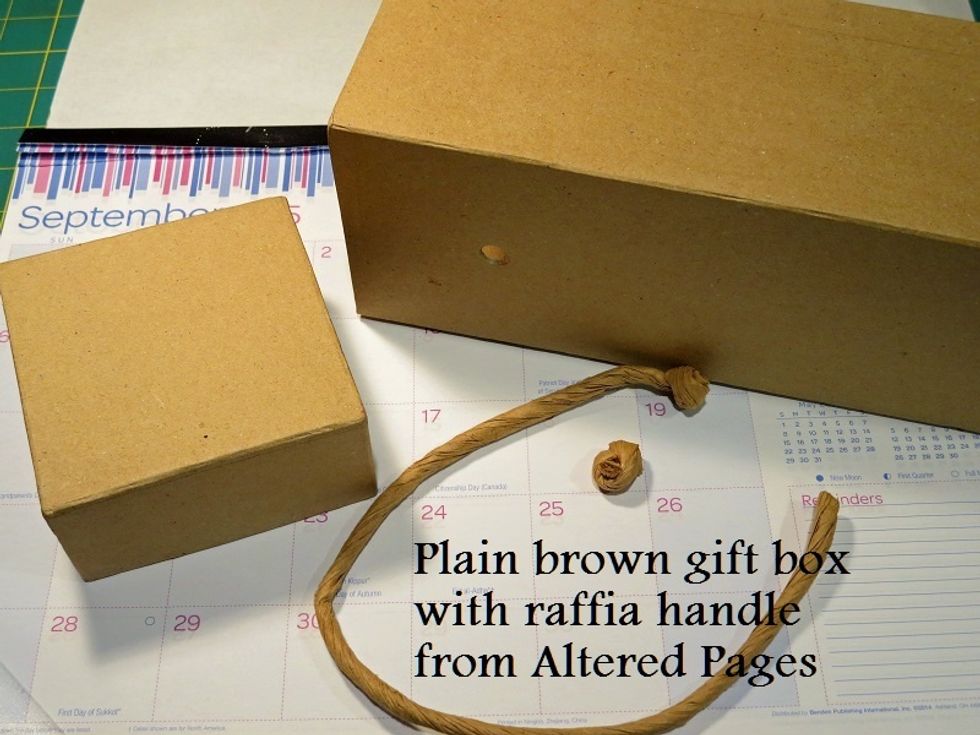 The raffia cord can be reused on this project or another. You can even unroll it and use it as a textured background!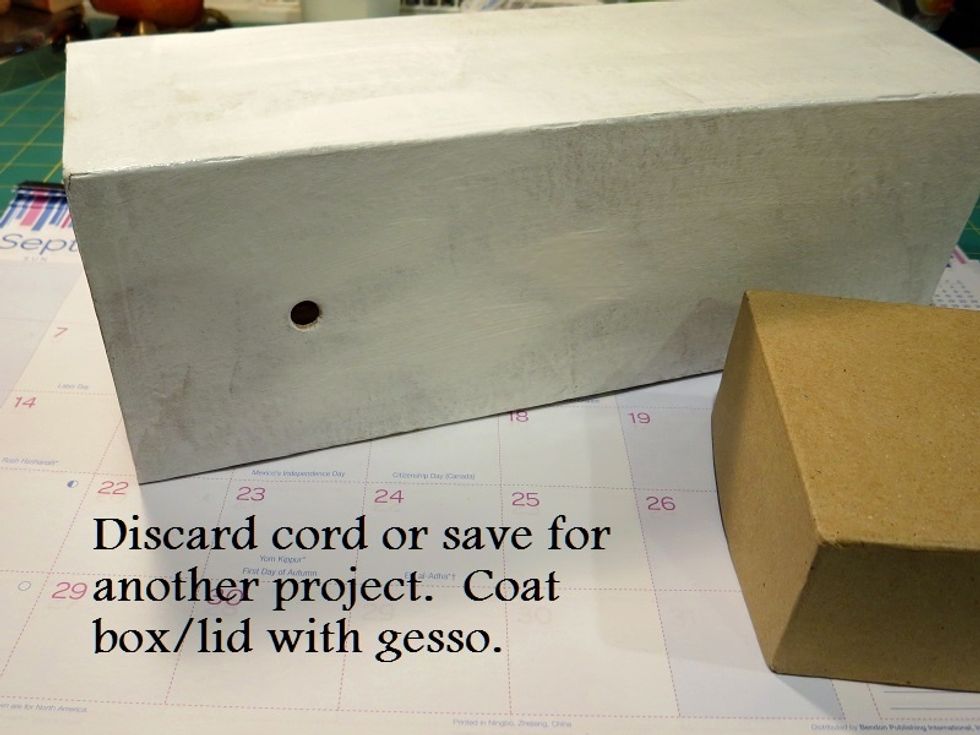 Keep your paintbrush as dry as possible while still getting an even coat of gesso or paint. If it is too wet, the Kraft paper on the box will bubble. It should smooth out again when fully dry.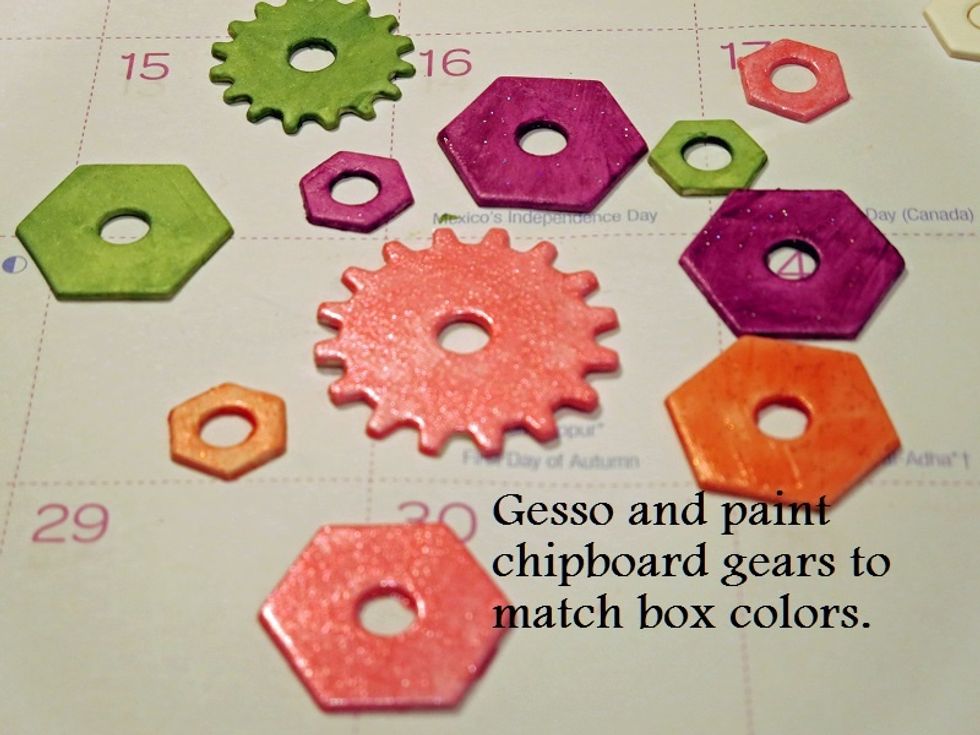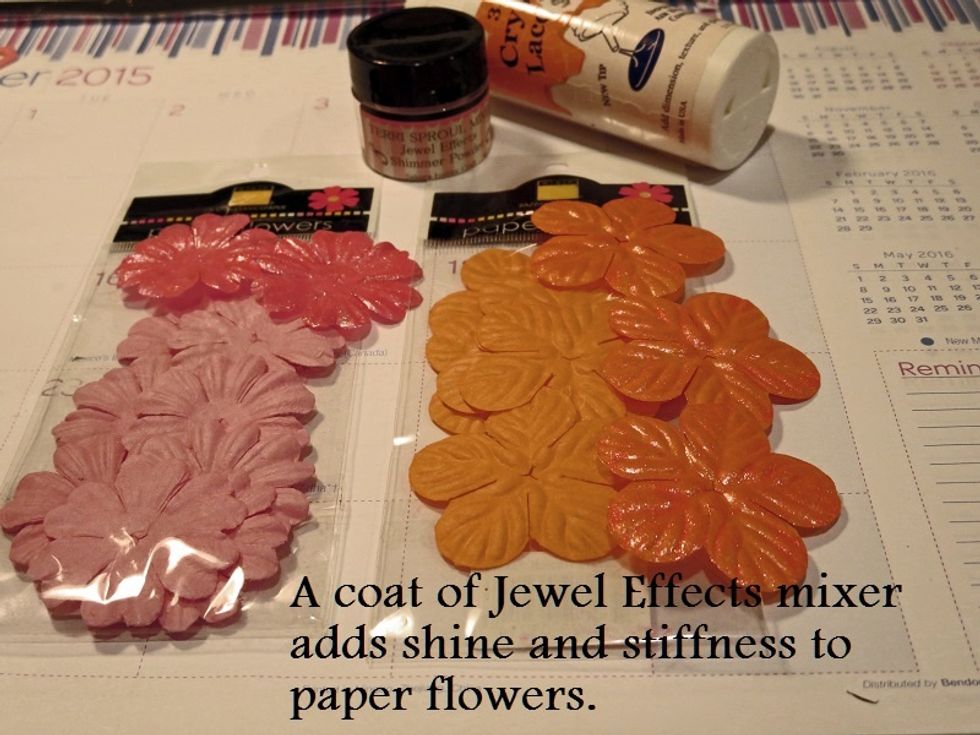 The color mixer I used was rose so it gave the bright orange flowers a lightly pink shine and deepened the color of the pink flowers.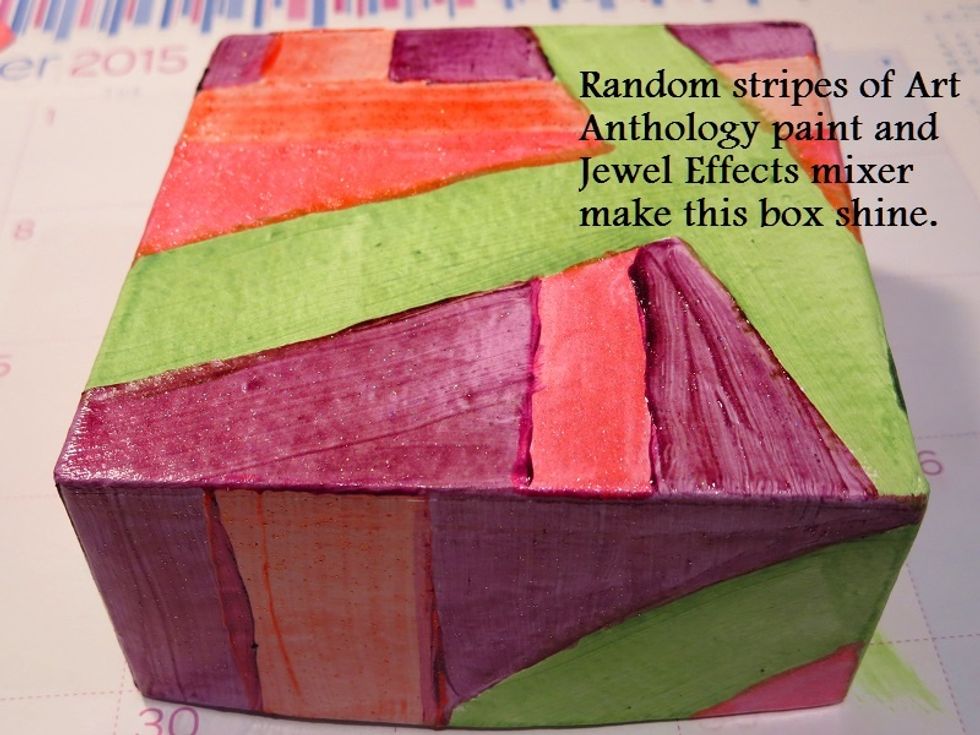 The paint is very thick and the first coat can be uneven. If you want a more solid color, add another coat after the first is completely dry.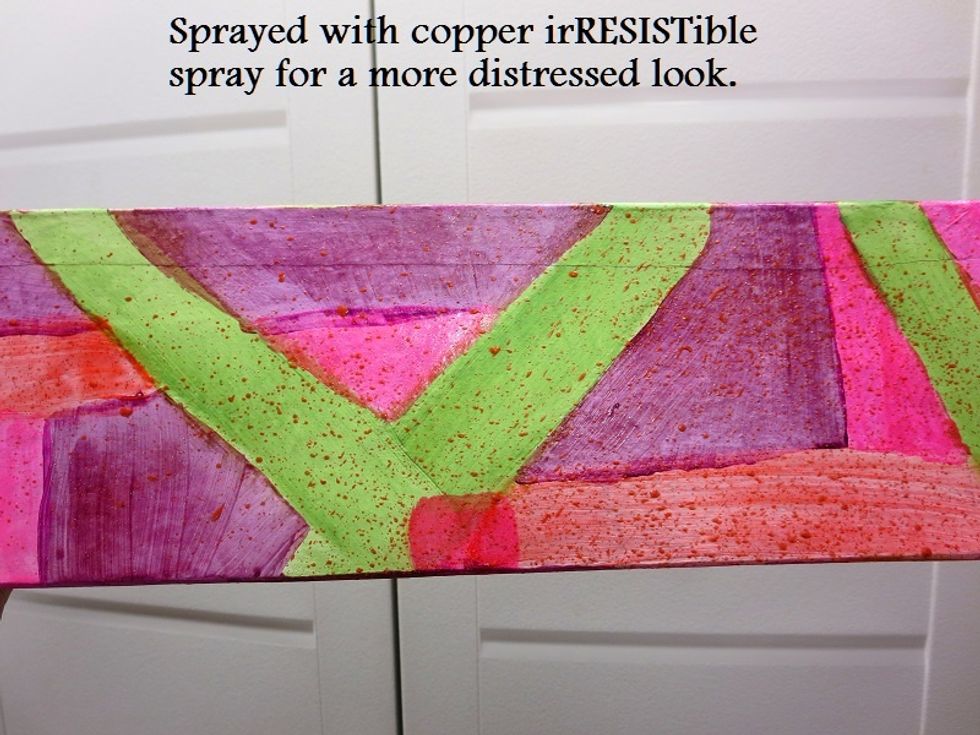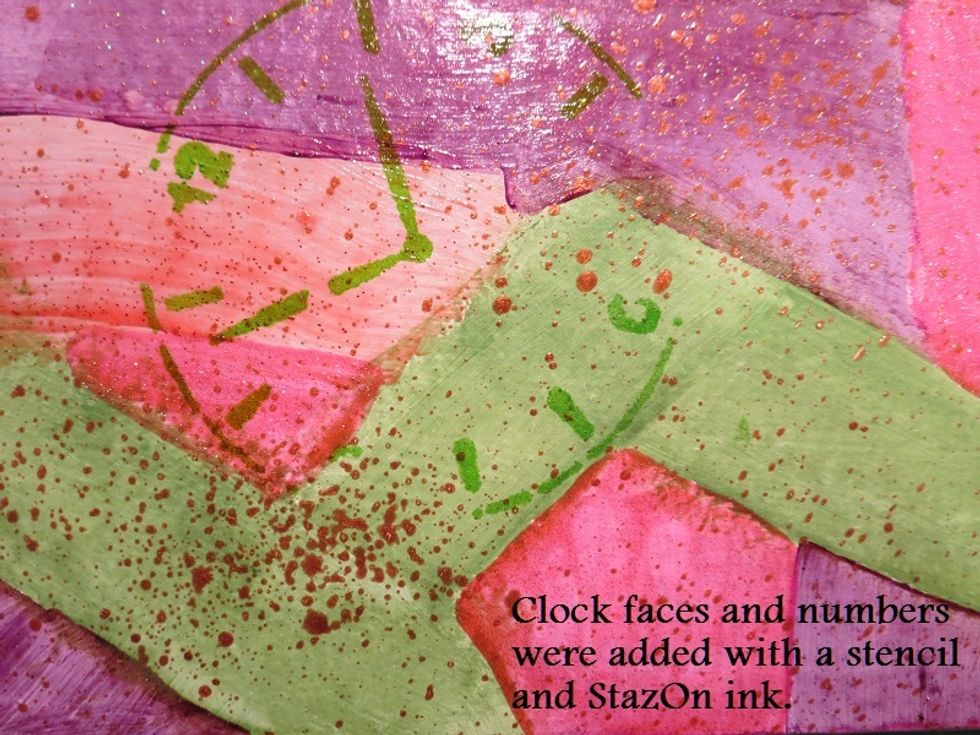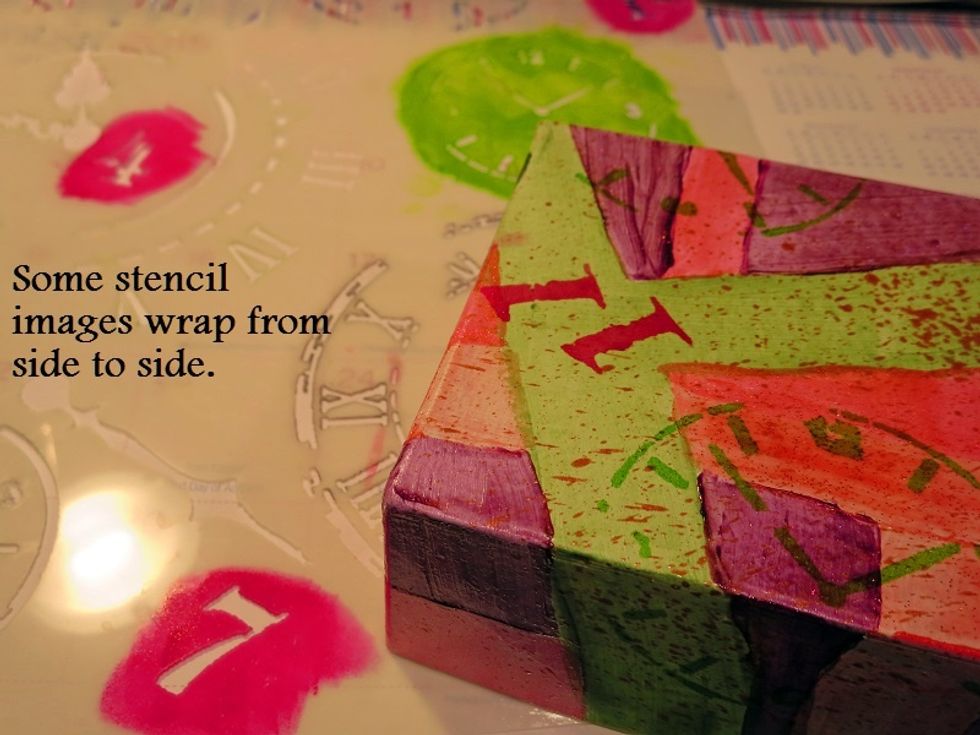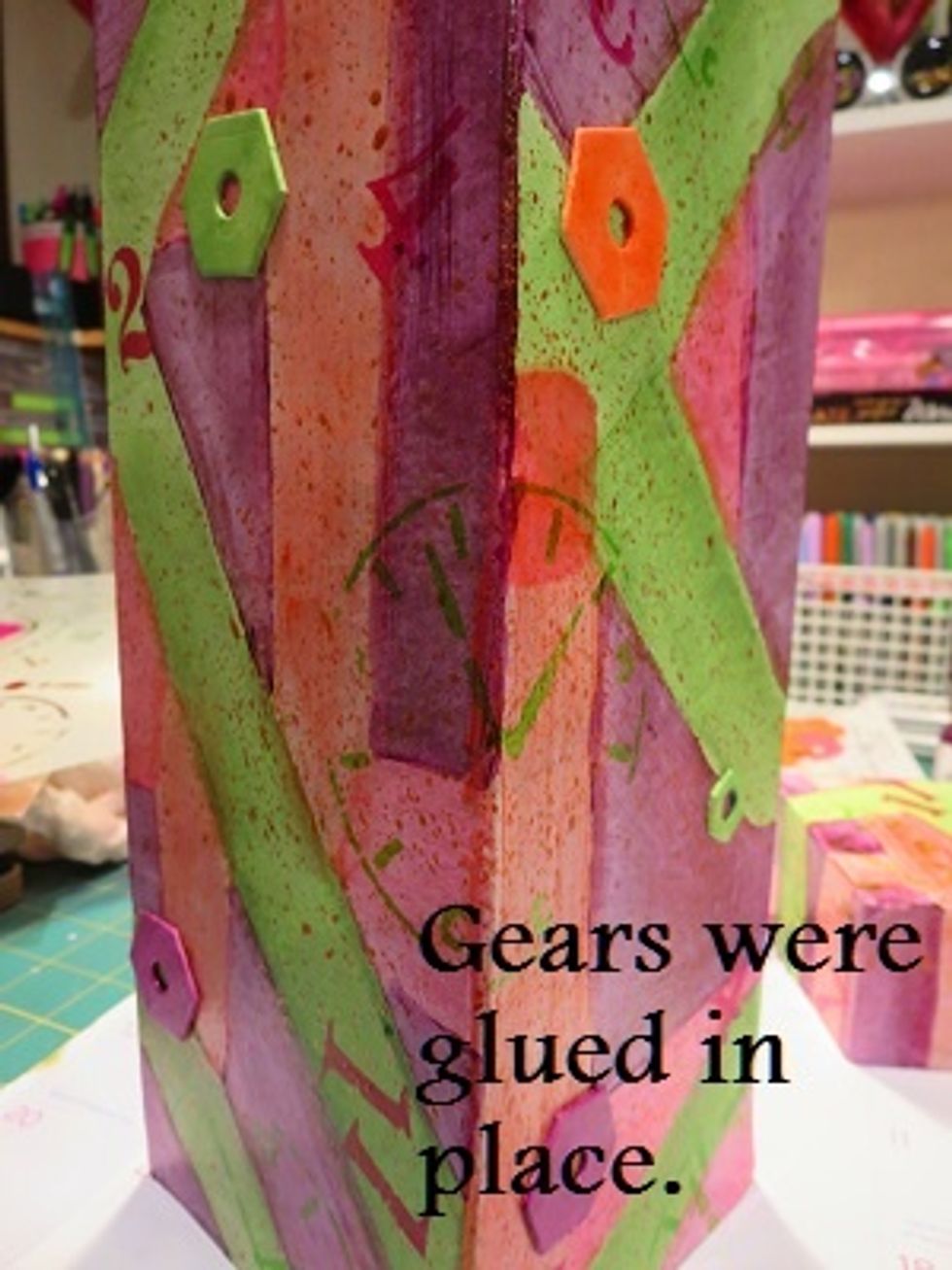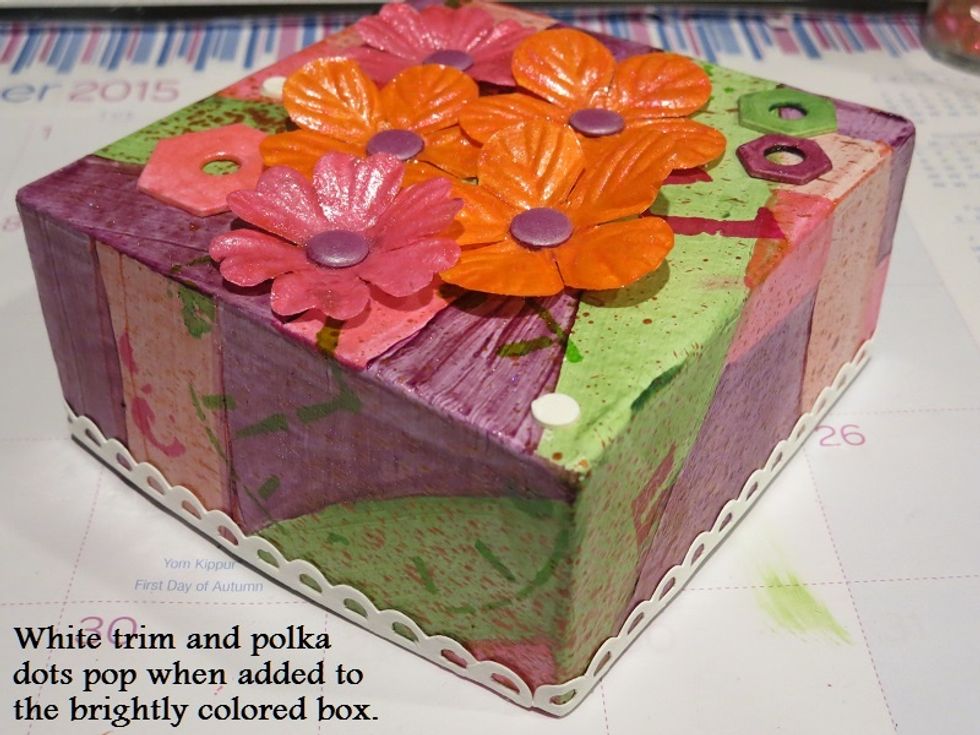 The white dots were originally the centers for the gears.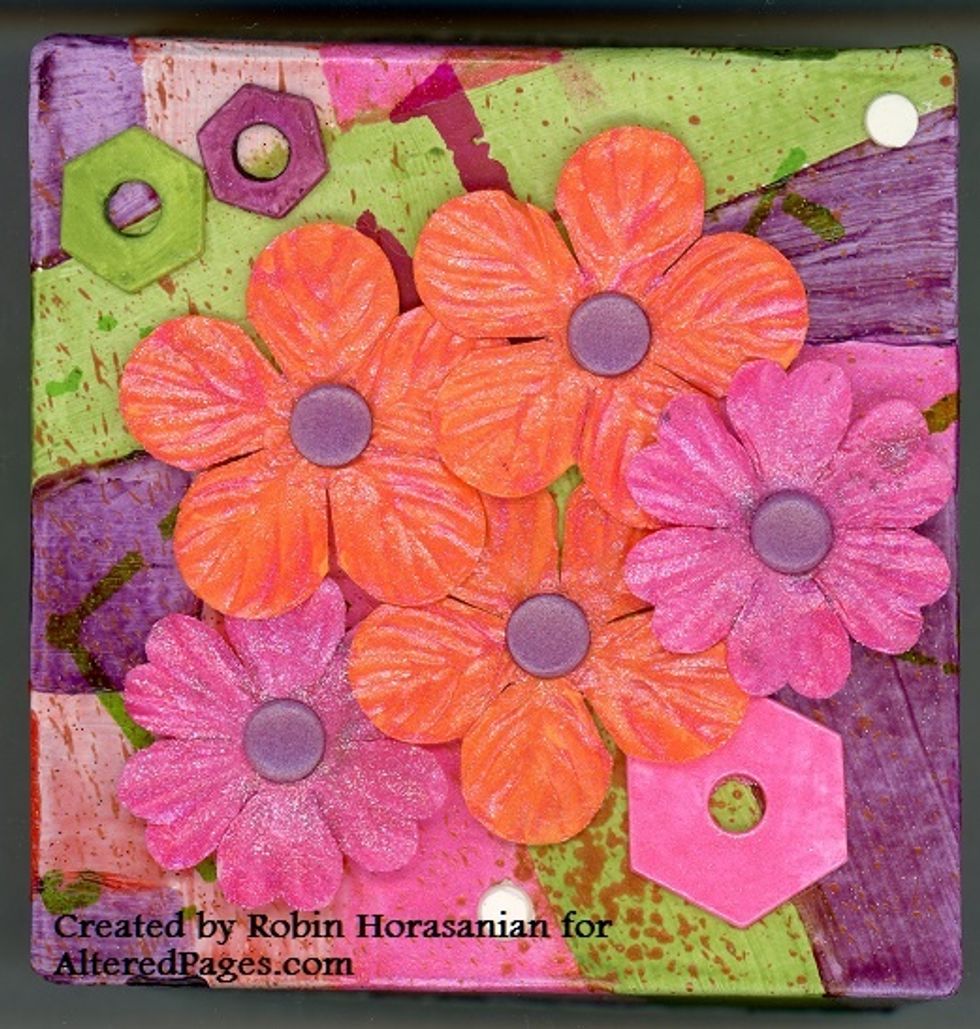 The Crystal Lacquer used with the mica mixer allows the flowers to retain their shape when the petals are bent upwards.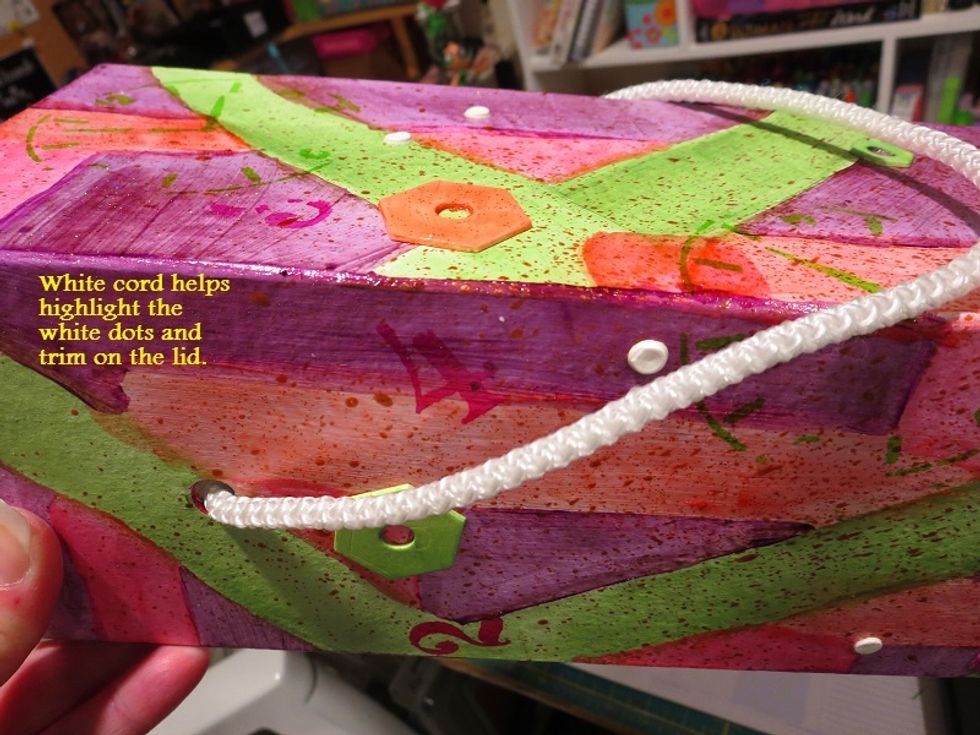 I used a cord from a store bought gift bag.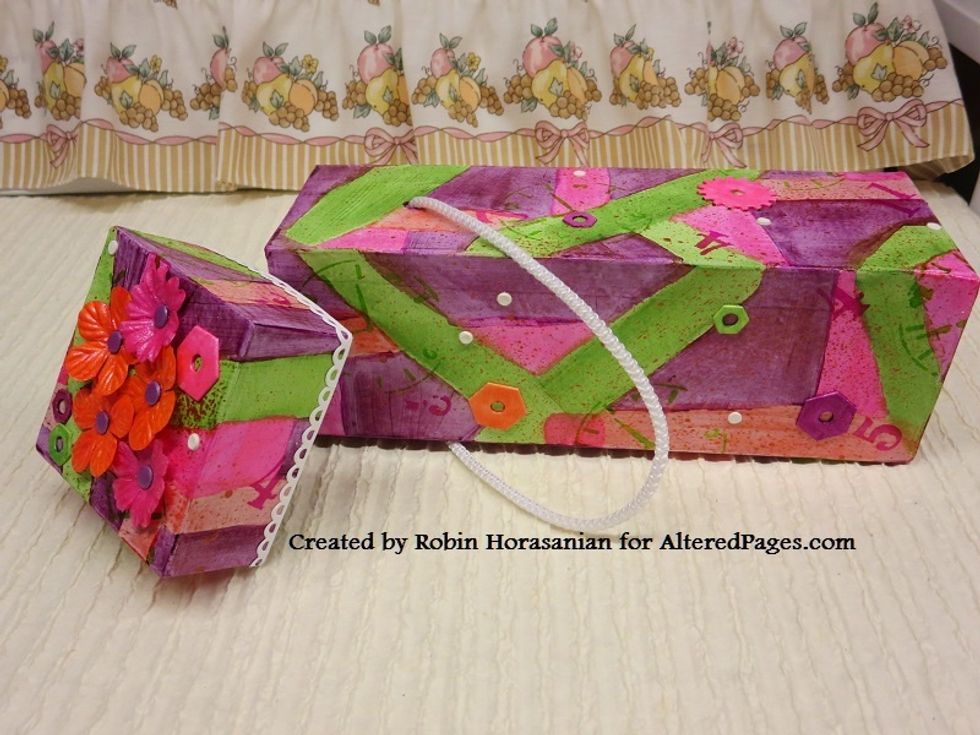 Bazzill Mini Borders were glued around the edge of the lid.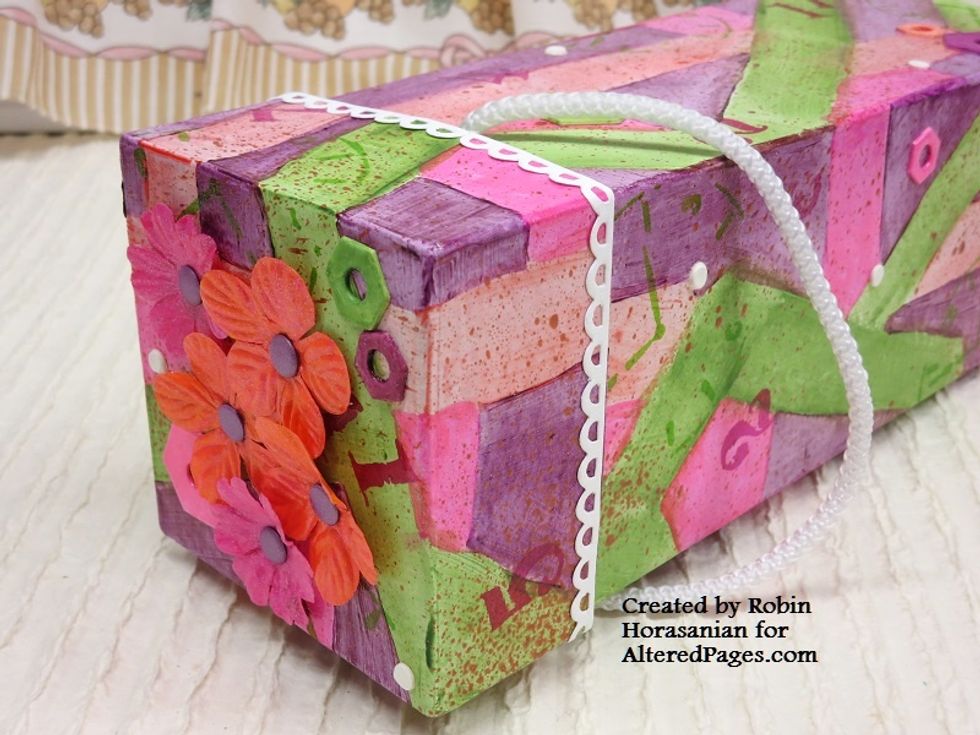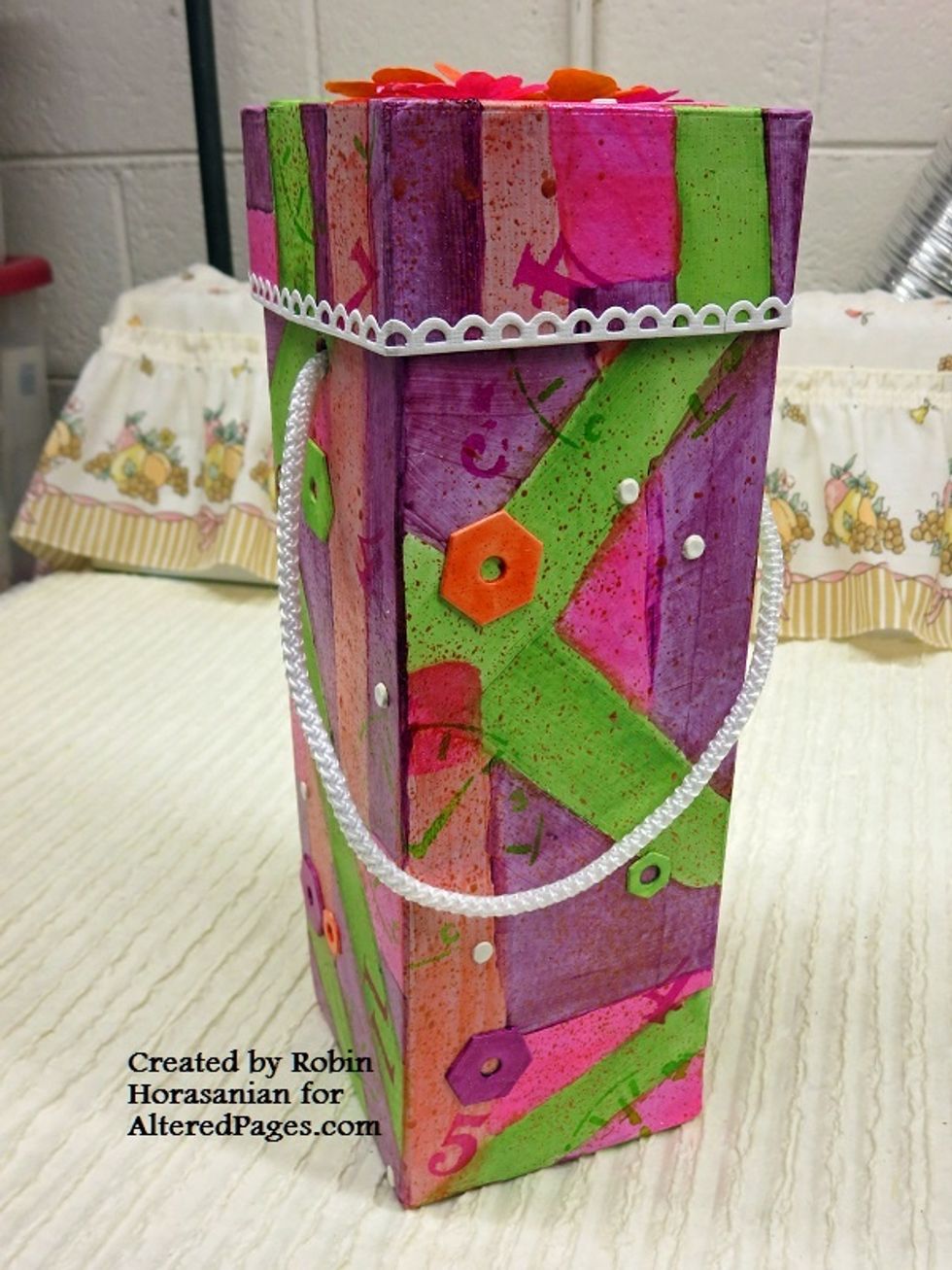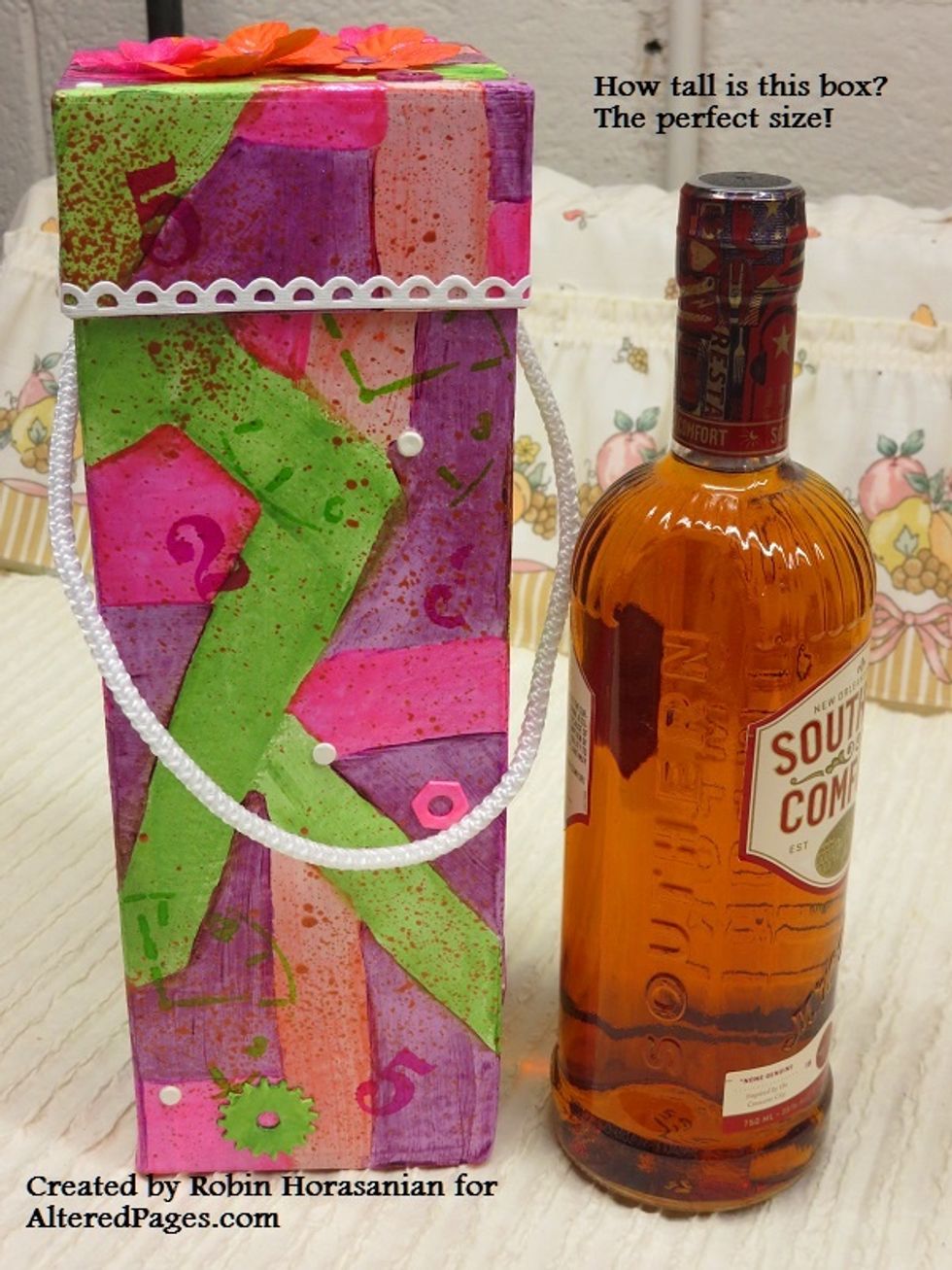 Bottle used as reference to show the size of the box. ;-)
Project is featured on http://alteredpages-artsociates.blogspot.com/2015/09/bright-and-shiny-gift-box.html on 9/25/15. I hope you'll stop by the blog and check it out.
This project and others can also be found on my own blog at http://robinsbirdhouse.blogspot.com. I hope you can visit me sometime!
Art Anthology Velvet Dimensional Paint – Shamrock
Art Anthology Sorbet Dimensional Paint – Imperial
Art Anthology Sorbet Dimensional Paint - Coral
Crystal Lacquer Mica Mixers
Bazzill Paper Flowers
Chipboard Gears
Texture Spray
Time Travel 12 inch stencil
Tacky Glue
Bazzill Mini Borders
White Cord
Robin Horasanian
Proud to be an AlteredPages.com Design Team Member. I am a long-time rubber stamper and am fairly new to mixed media. Love learning new techniques!