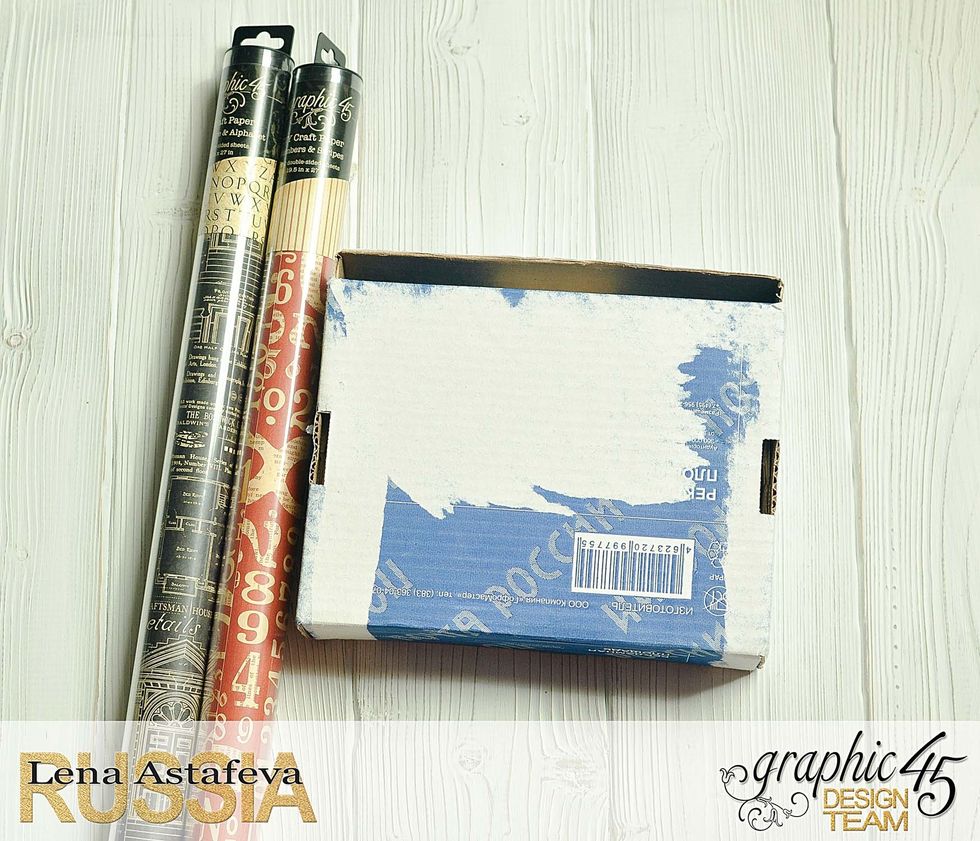 I take an old parcel and DIY Craft paper by Graphic 45.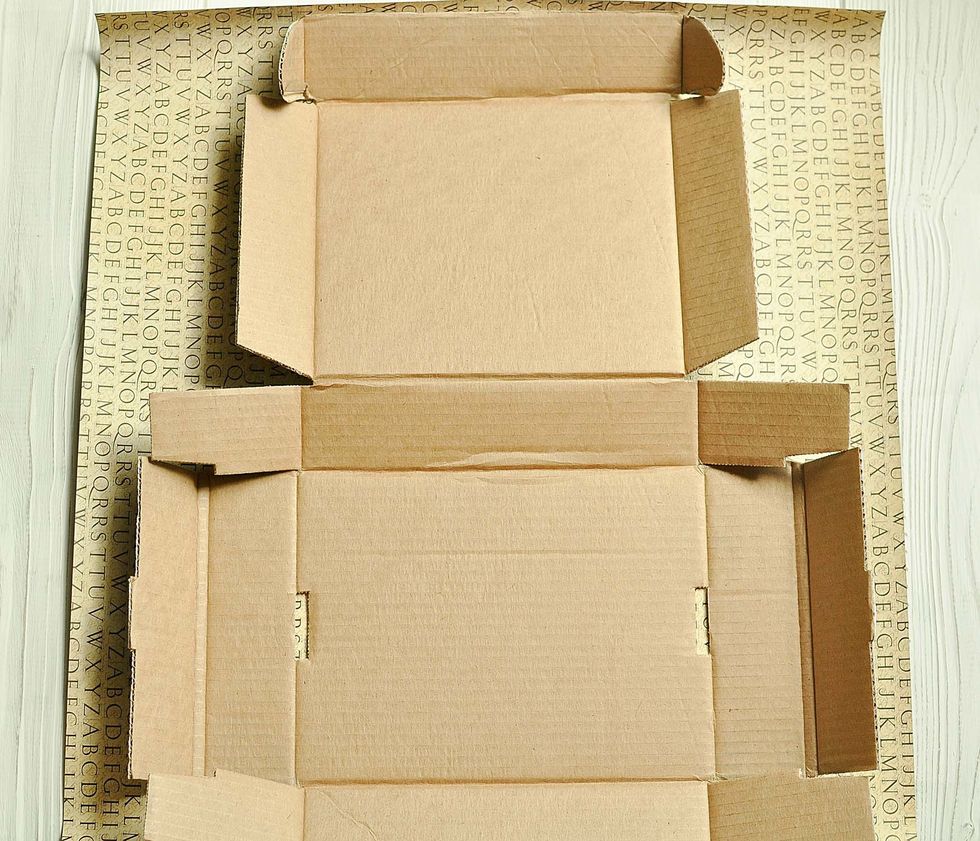 I put this box on the paper and draw its controus on the paper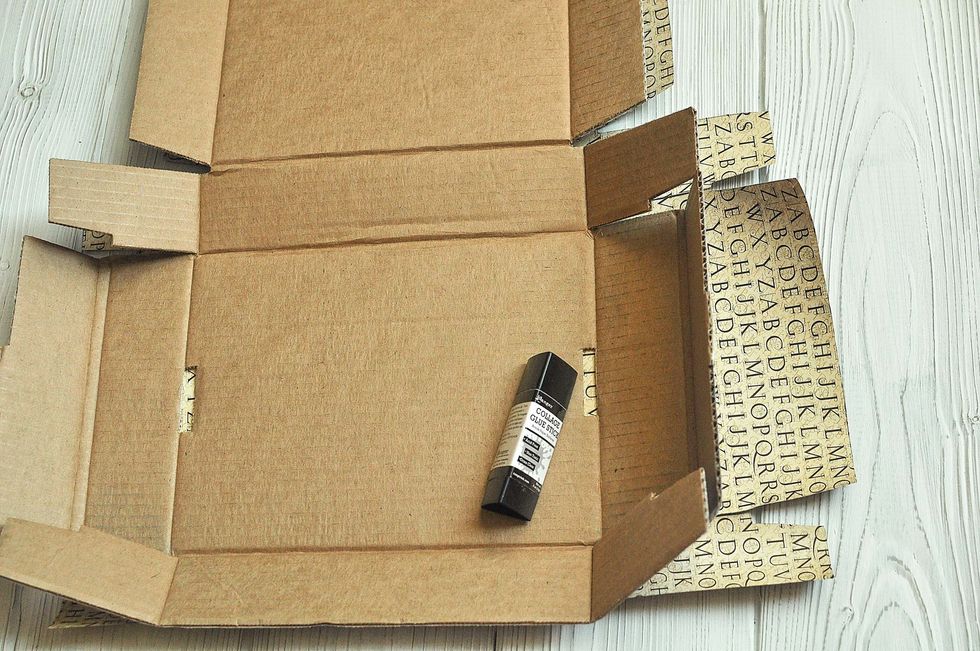 Then I cut out the contour and stick it on the box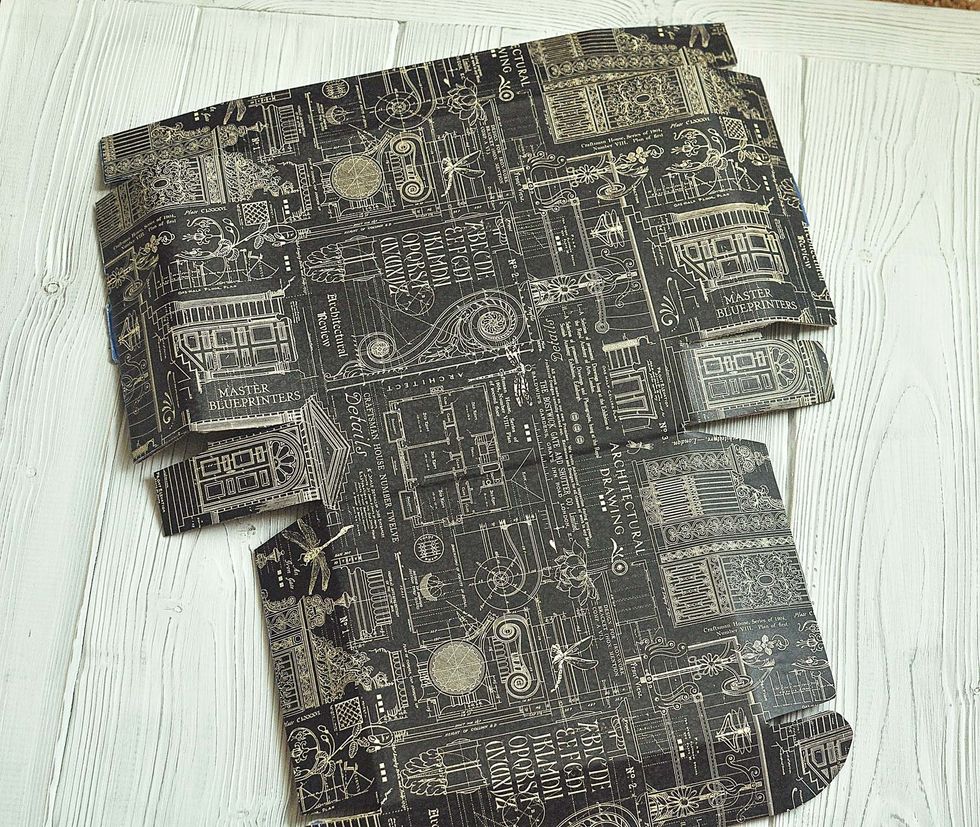 Turn over box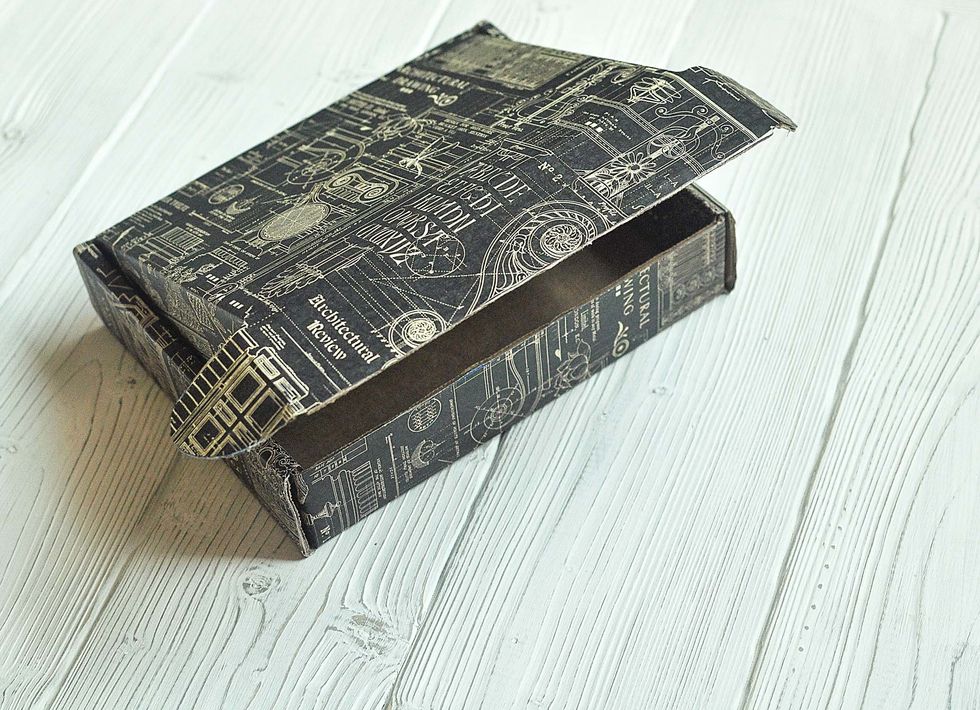 Because the DIY Craft paper is thinner than the design paper, the proccess of sticking will be easy and quick
Now I make the decoration. With the dies-cut Sizzix I cut out the flowers of differrent colours from the DIY paper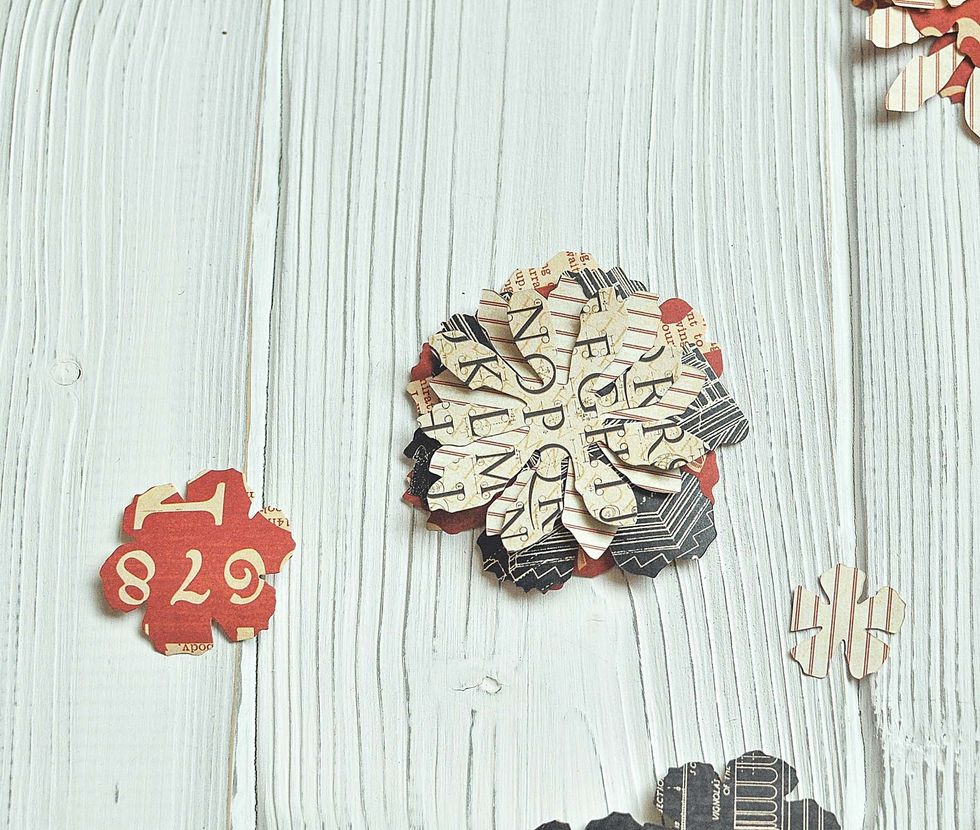 I make buds from the flowers, of differrent colours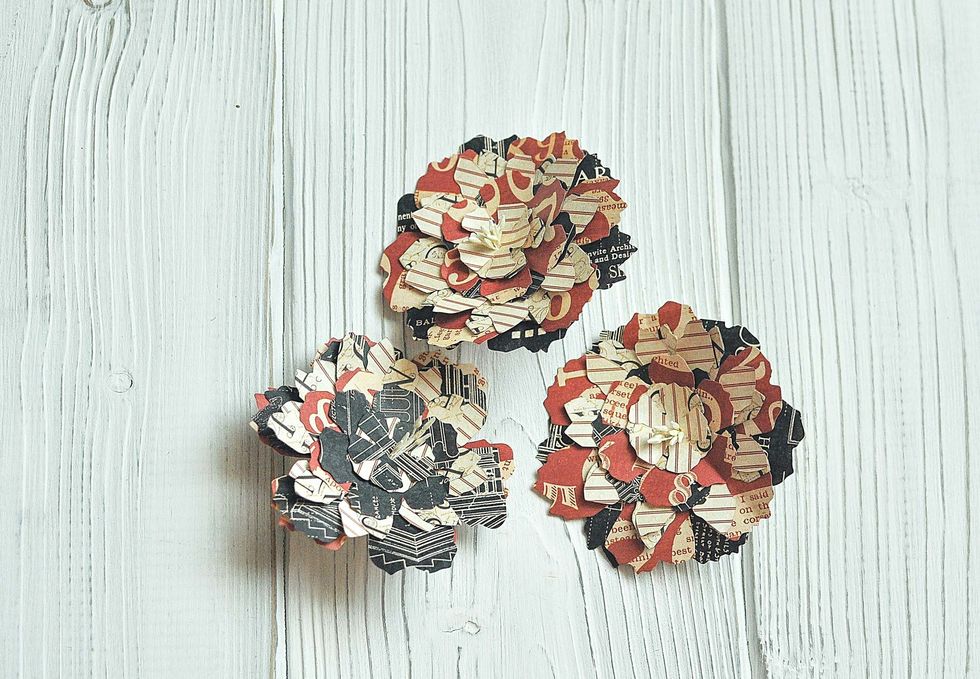 I put the stamens into them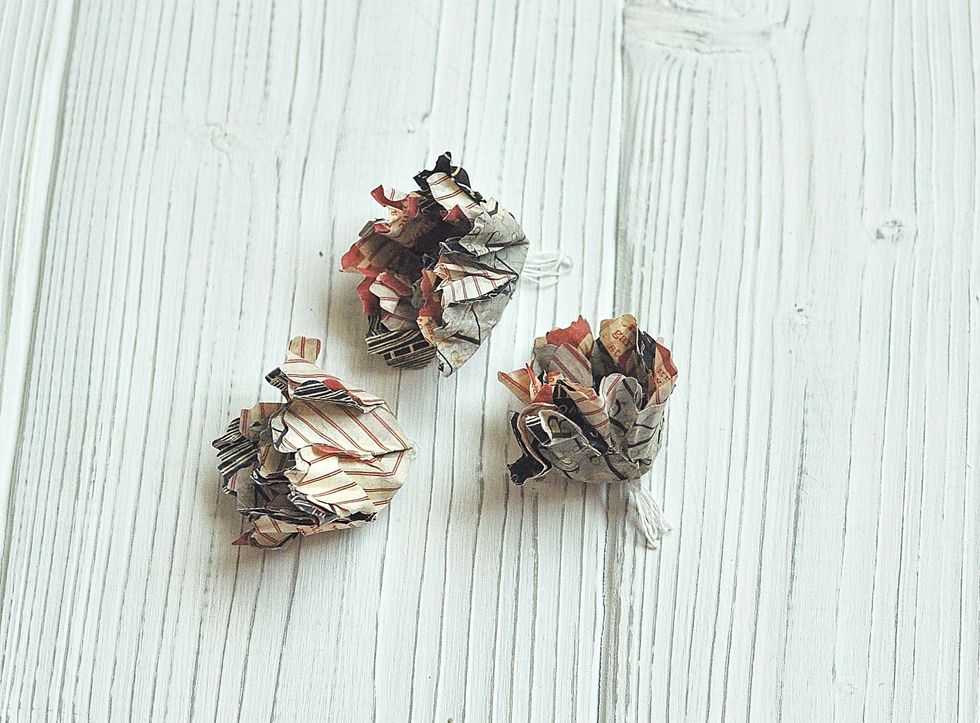 I curl them up and let them dry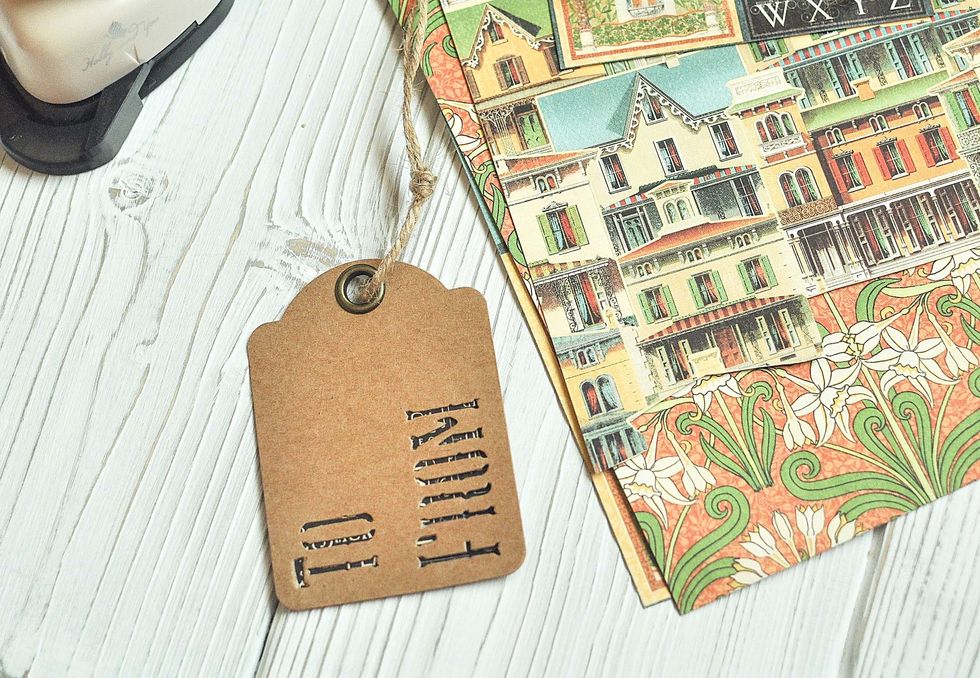 I stick it to the other side of the tag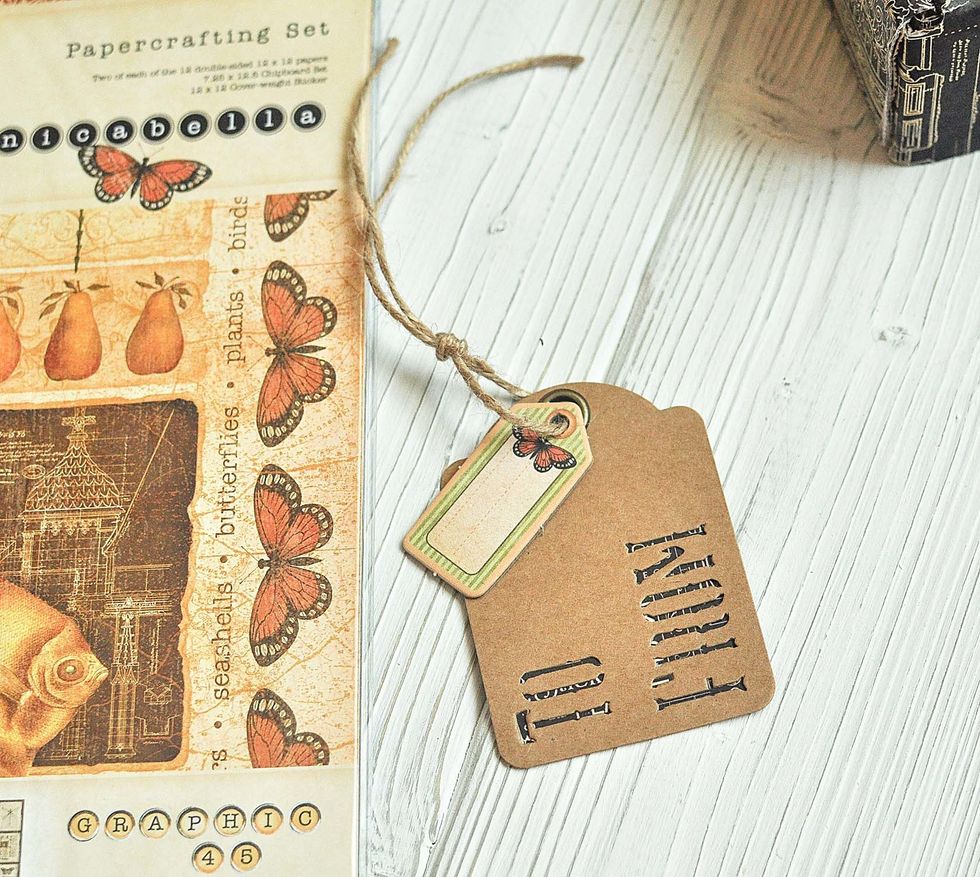 Hang the tag and chipboard on the rope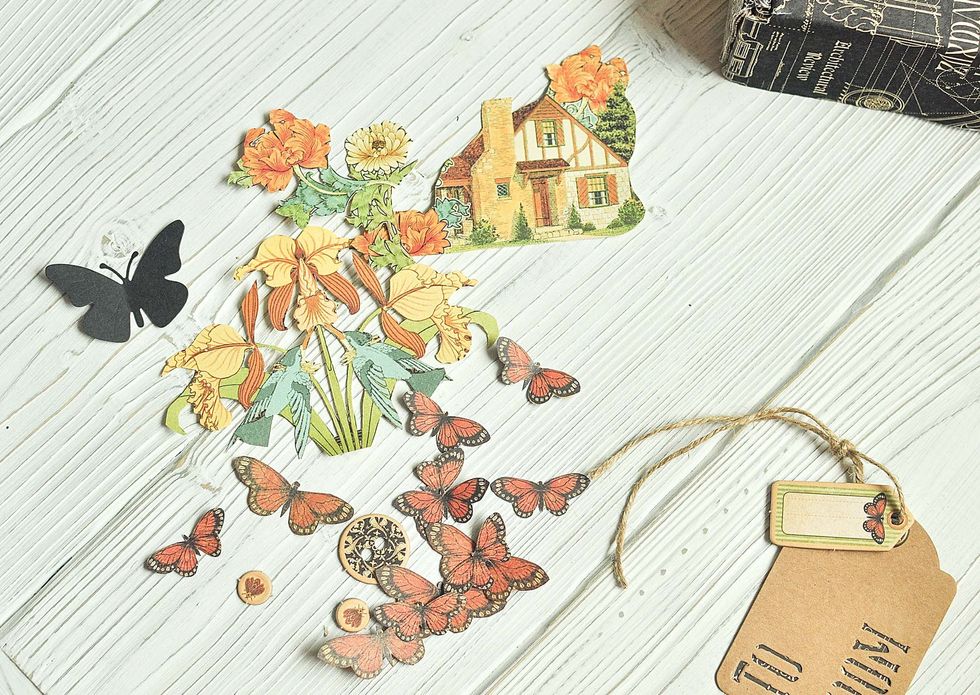 Cut the images show for the next steps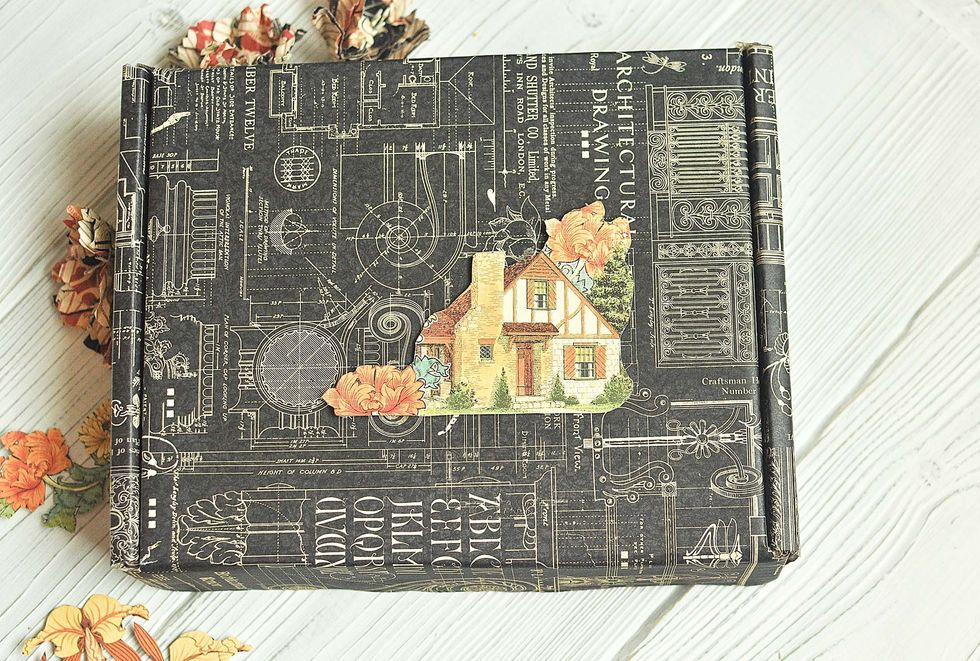 I stick imag of the house on the box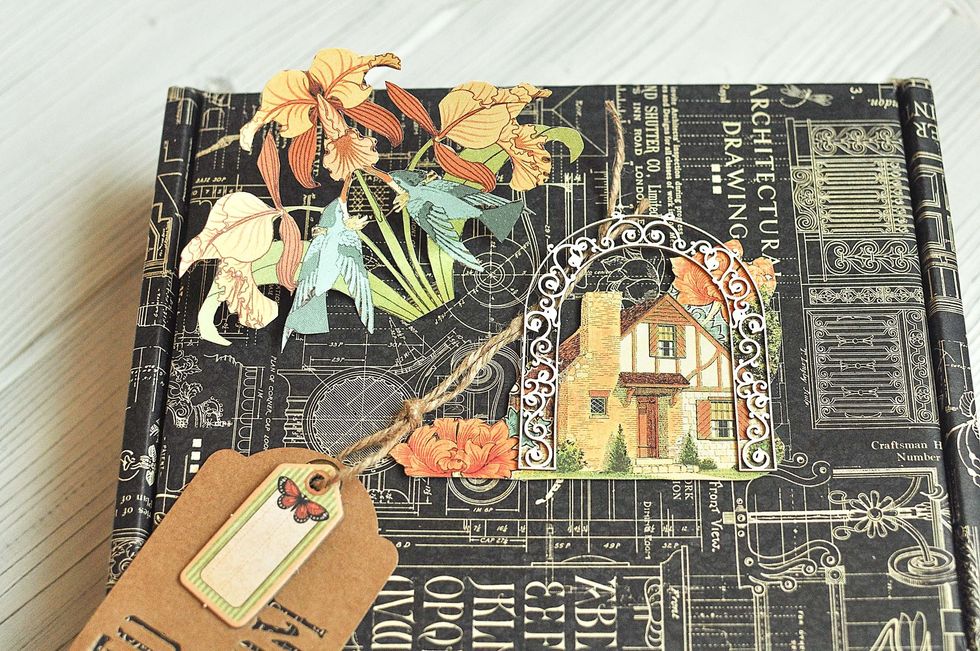 I stick the rope with tag, chipboard, imag "flowers" to the box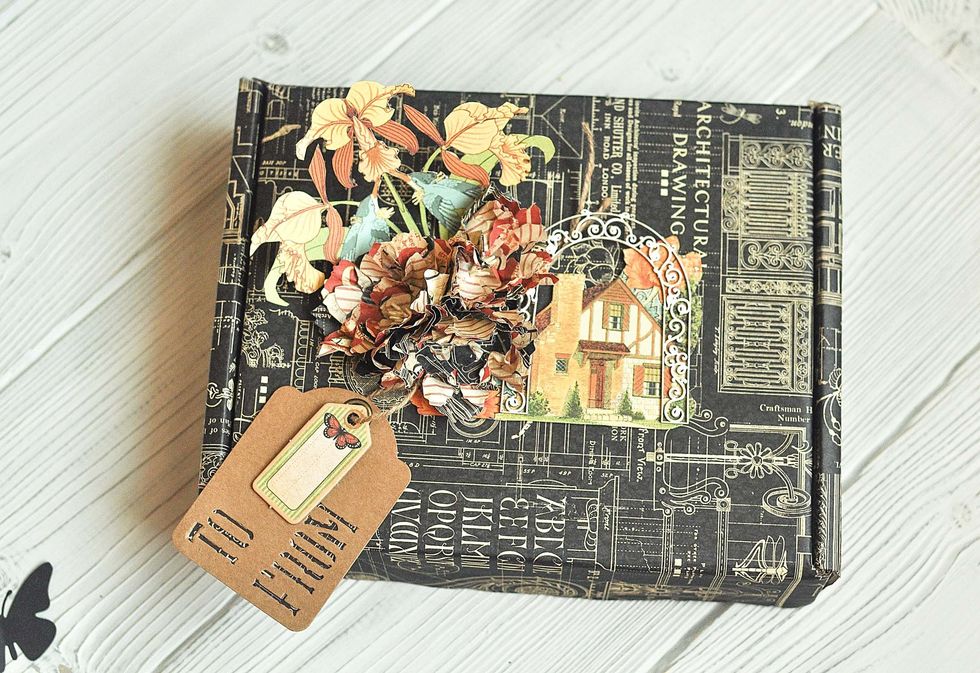 Then I stick handmade buds to the box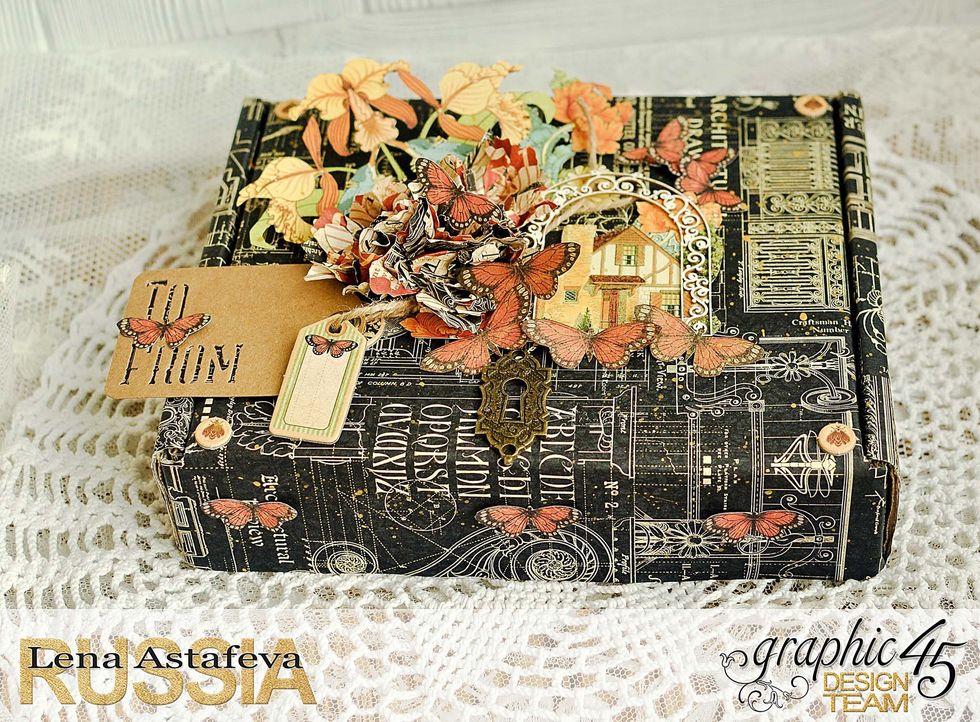 The box for present is ready.
Everyone will be happy to the present in such beautiful box. And the main thing is to make it yourself quickly and simply
The creator of this guide has not included tools