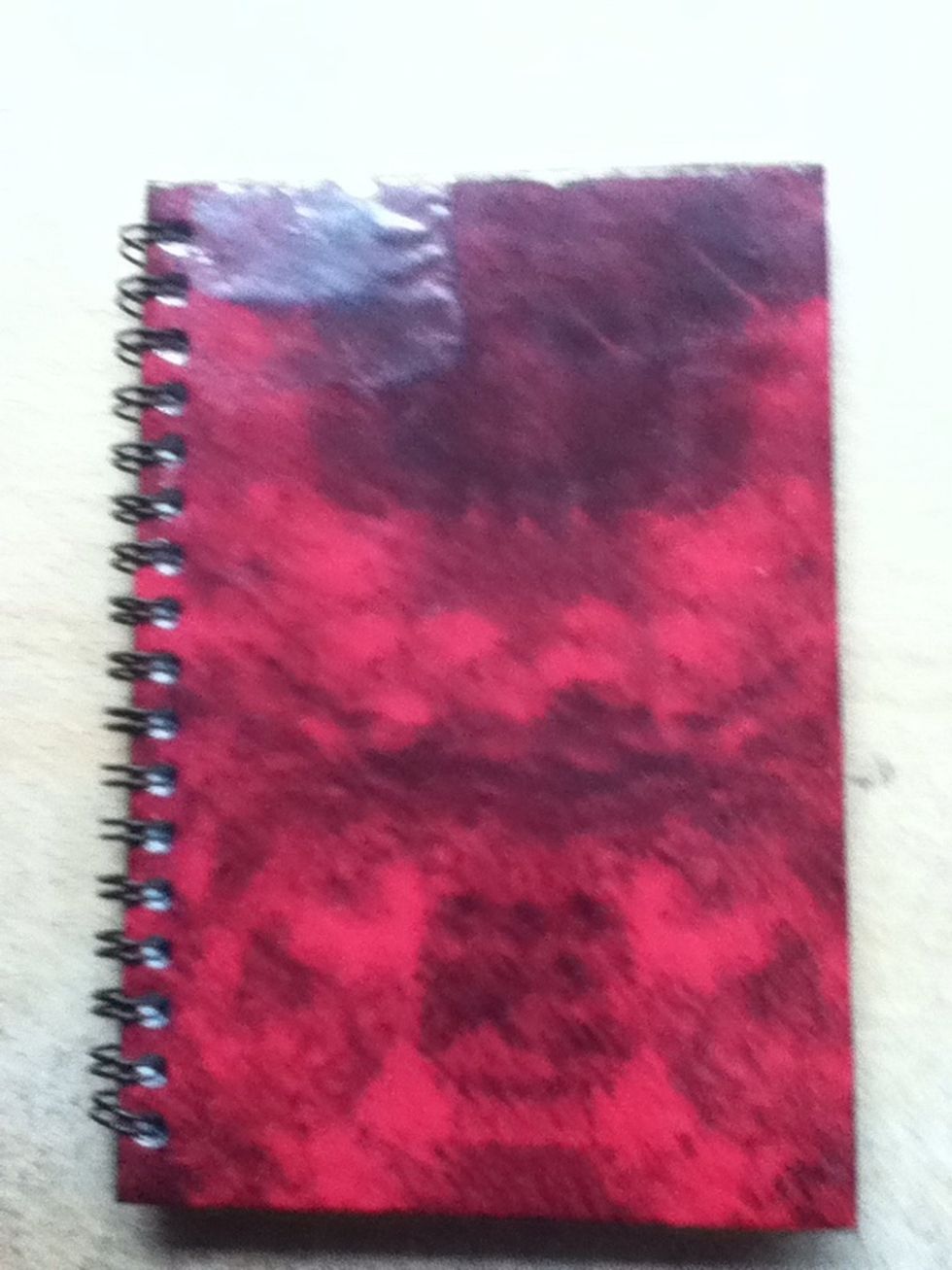 Start with a notebook- I don't really like the colour or pattern of this one!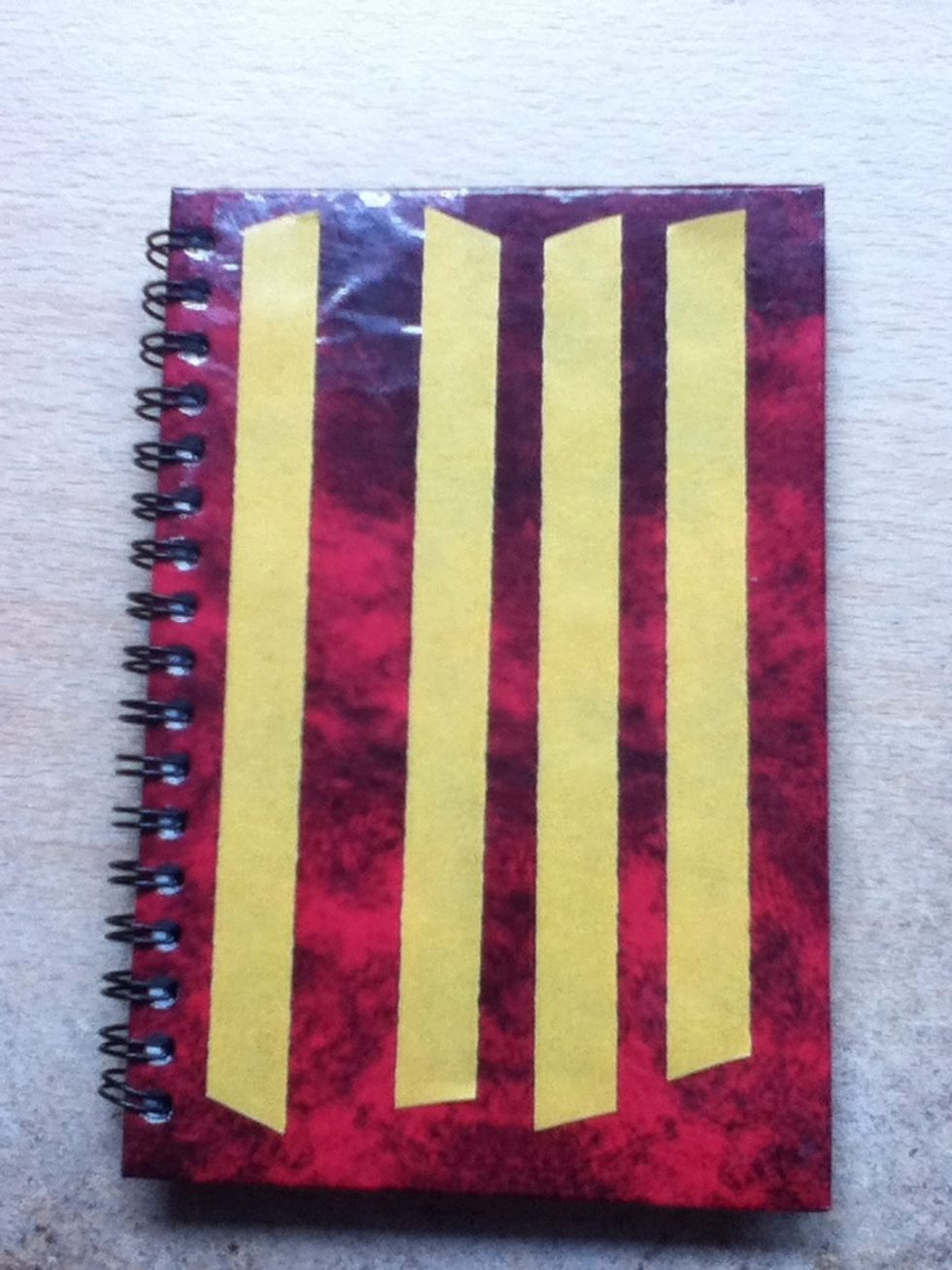 Add double sided sticky tape to the front. Repeat on the other side.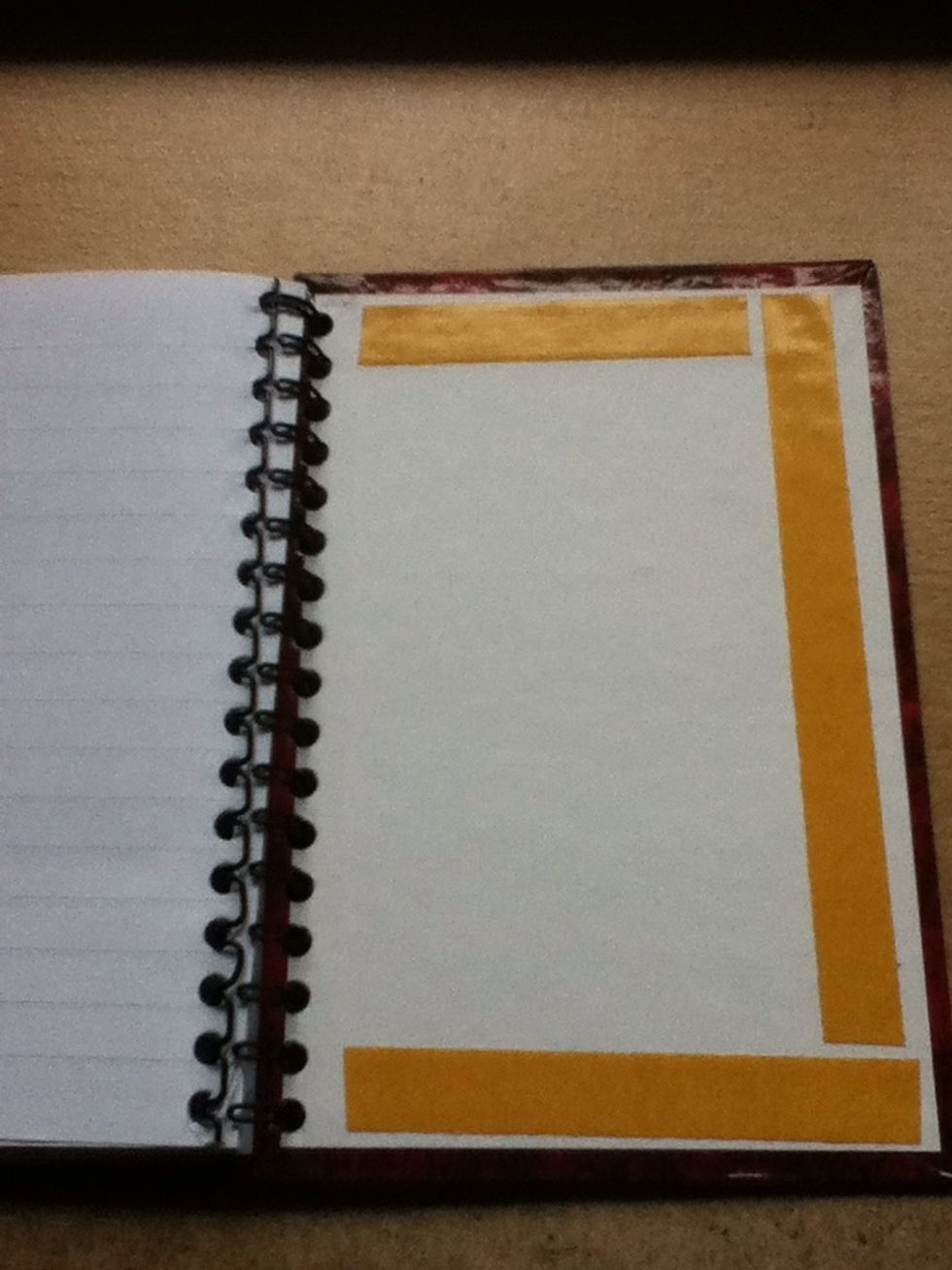 Add some on the inside as well!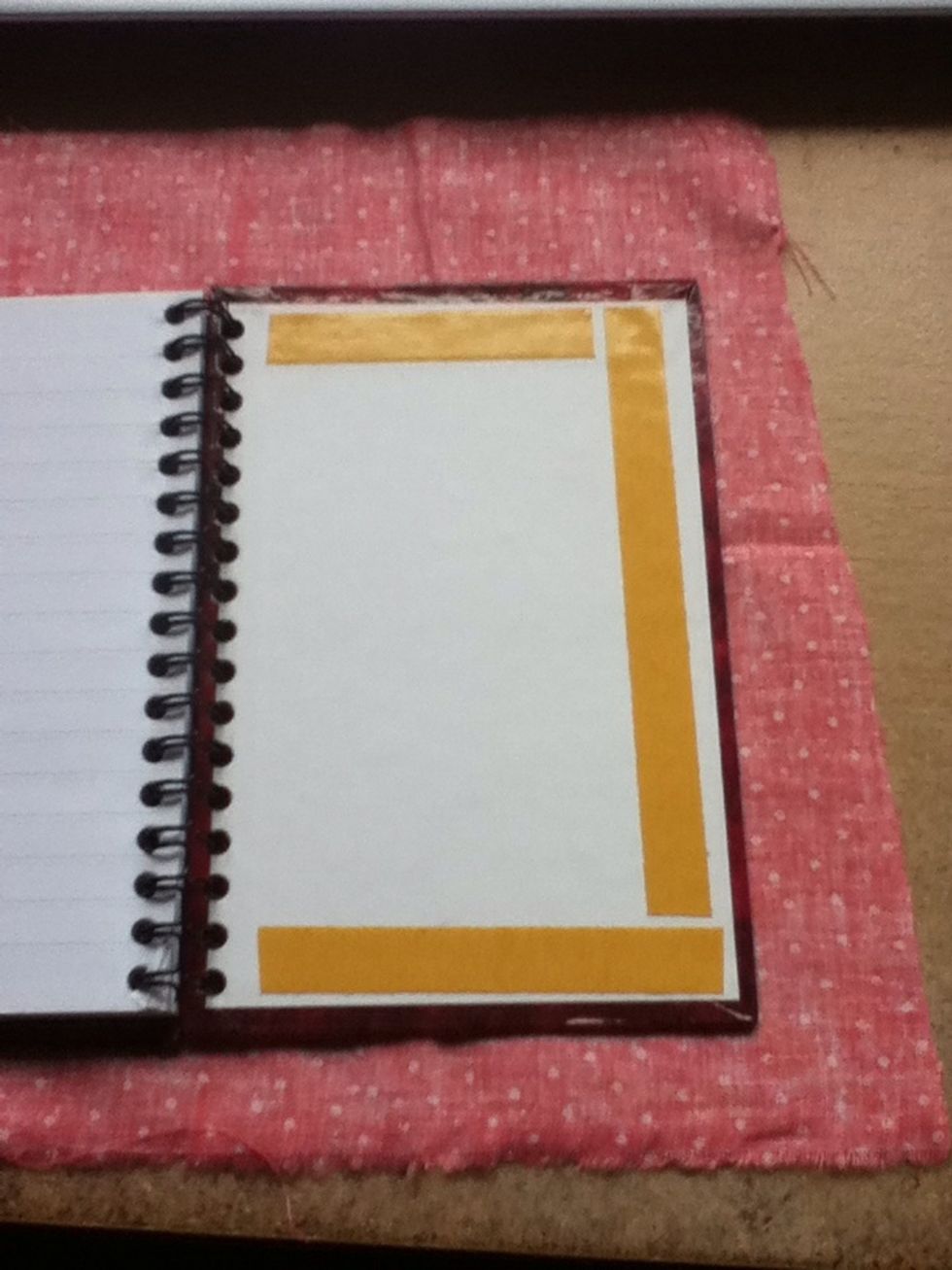 Cut your fabric to an appropriate size, and lie your book on it (make sure your fabric is the right way around- this is the inside of the fabric)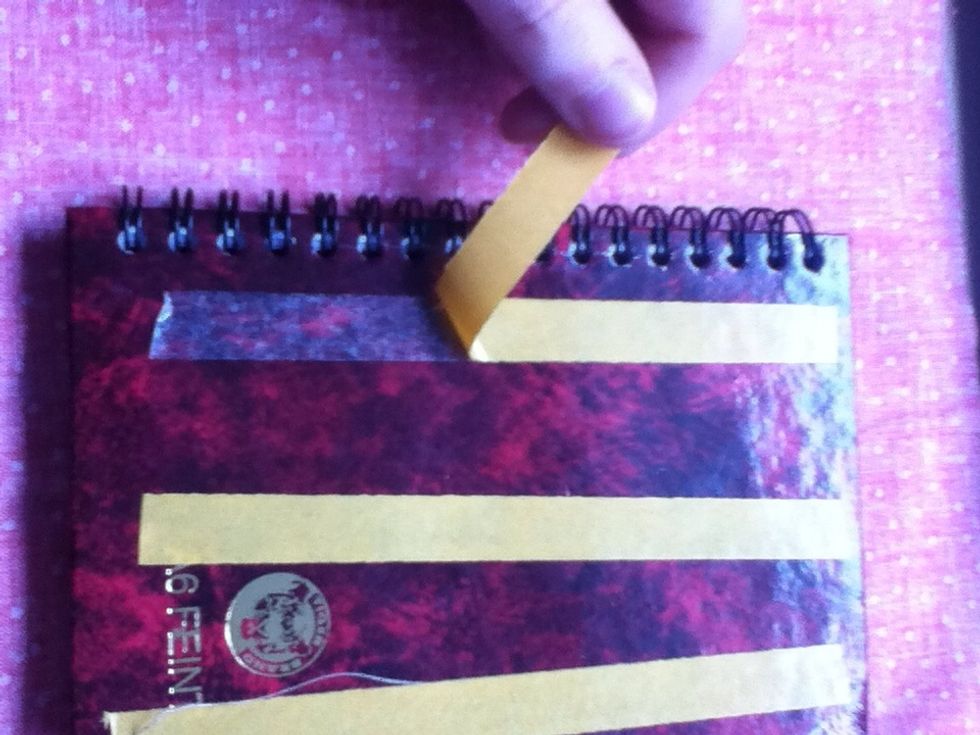 Peel off the sticky tape, and then press that side of the notebook down onto the fabric carefully.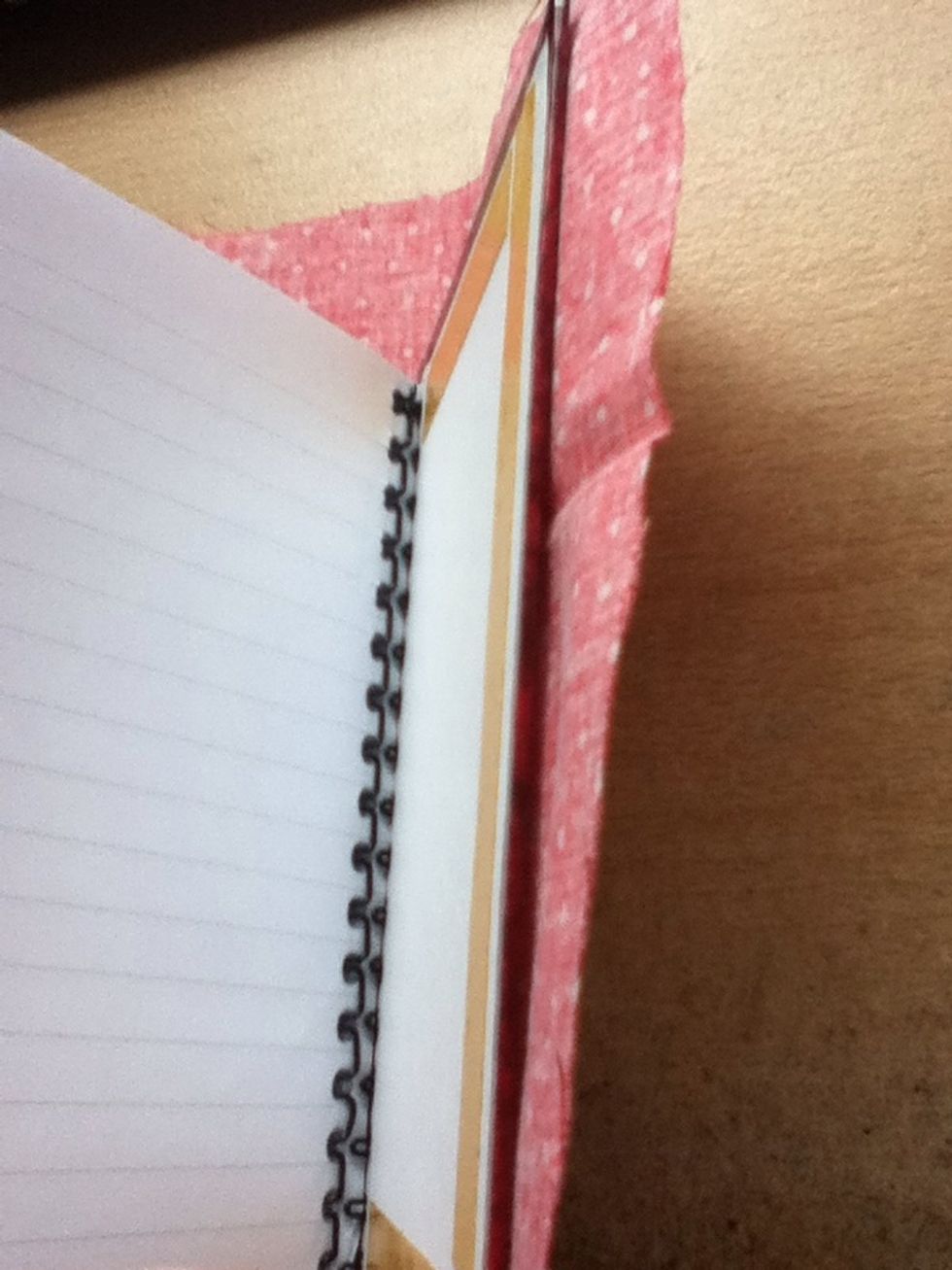 It should now be stuck to the side!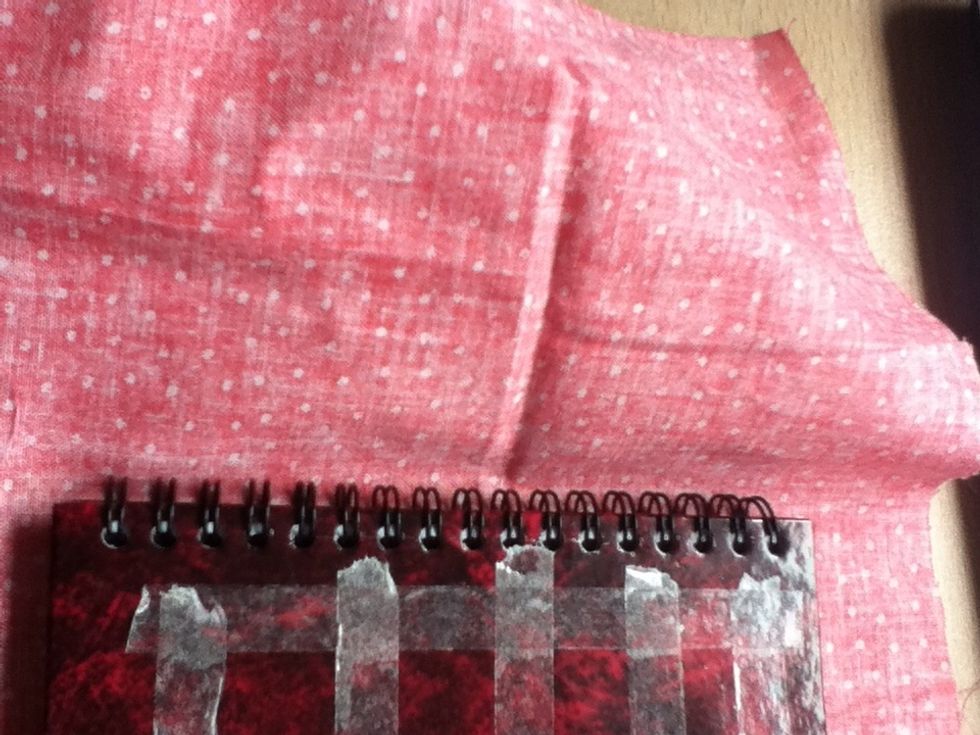 Close the notepad, and slowly place the fabric down over the cover. (Be careful here- make sure there's enough room for the spiral binding to move, otherwise the notepad won't close!)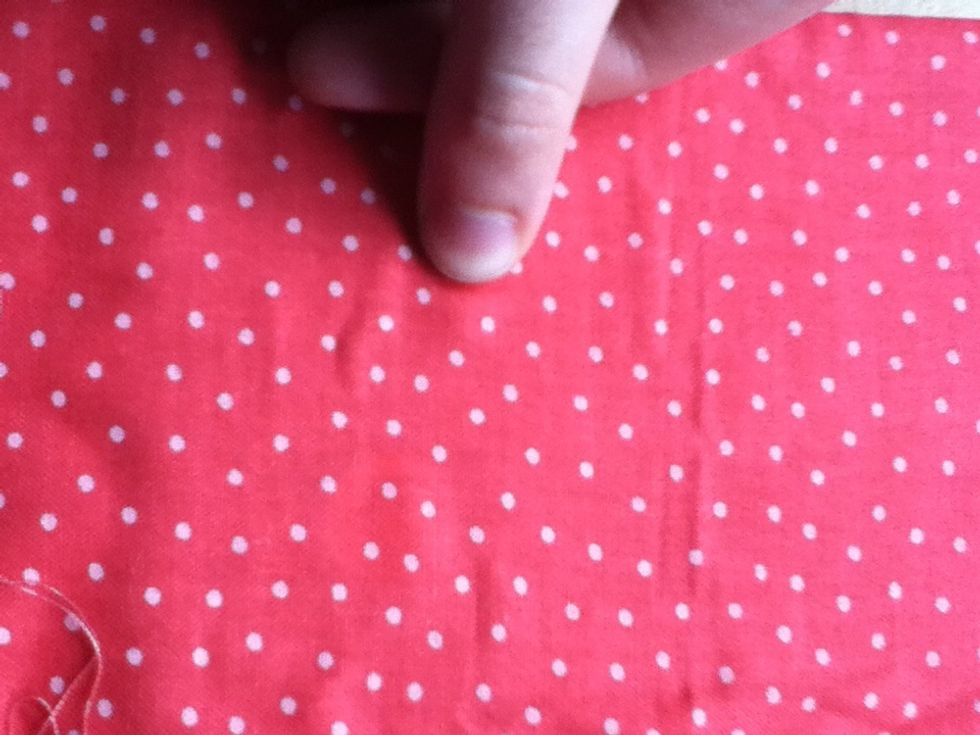 Smooth out any creases.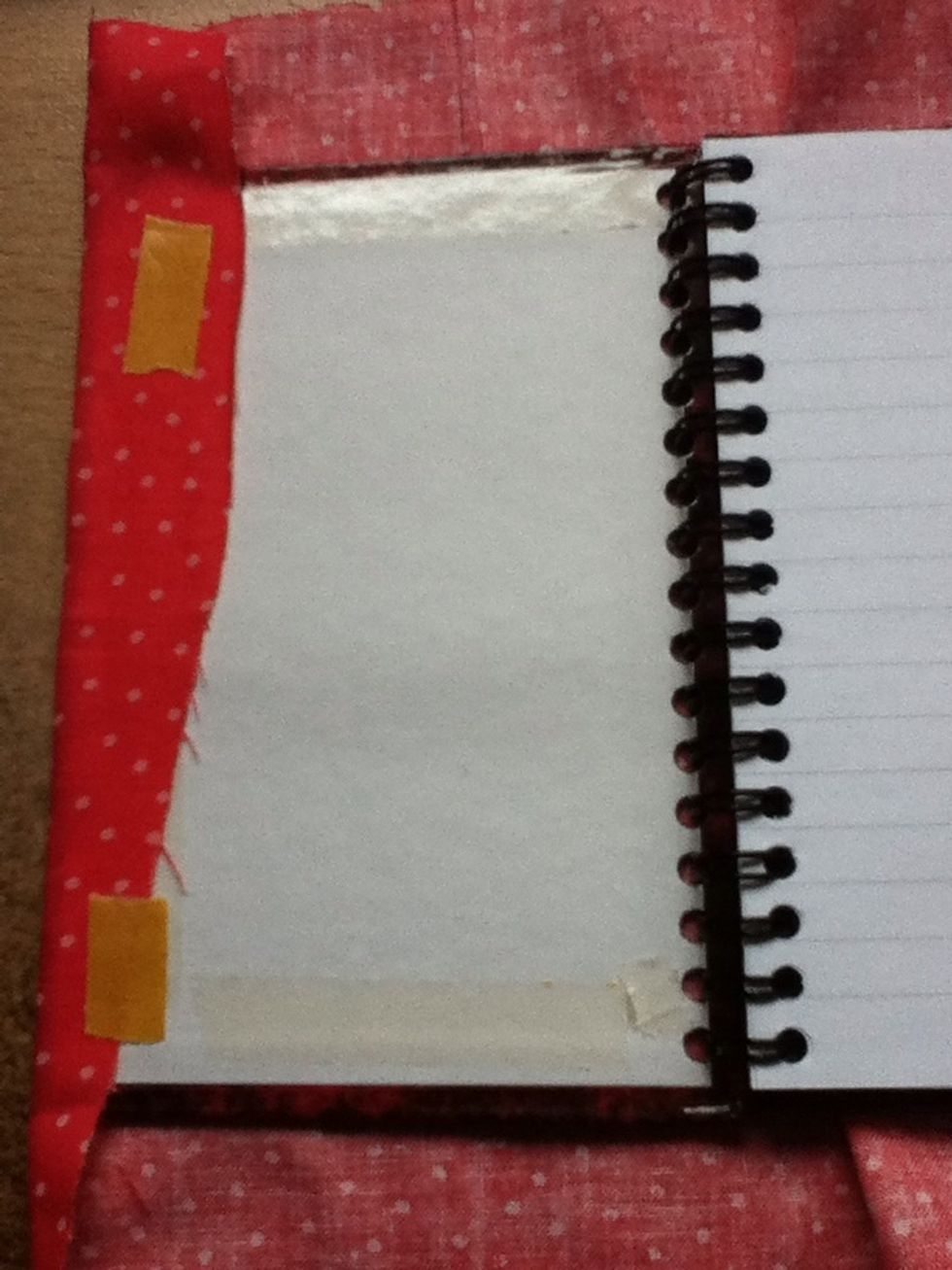 Peel off the tape on the inside of the notepad. Stick the longest side down first, and then put a small amount of tape on it as shown above.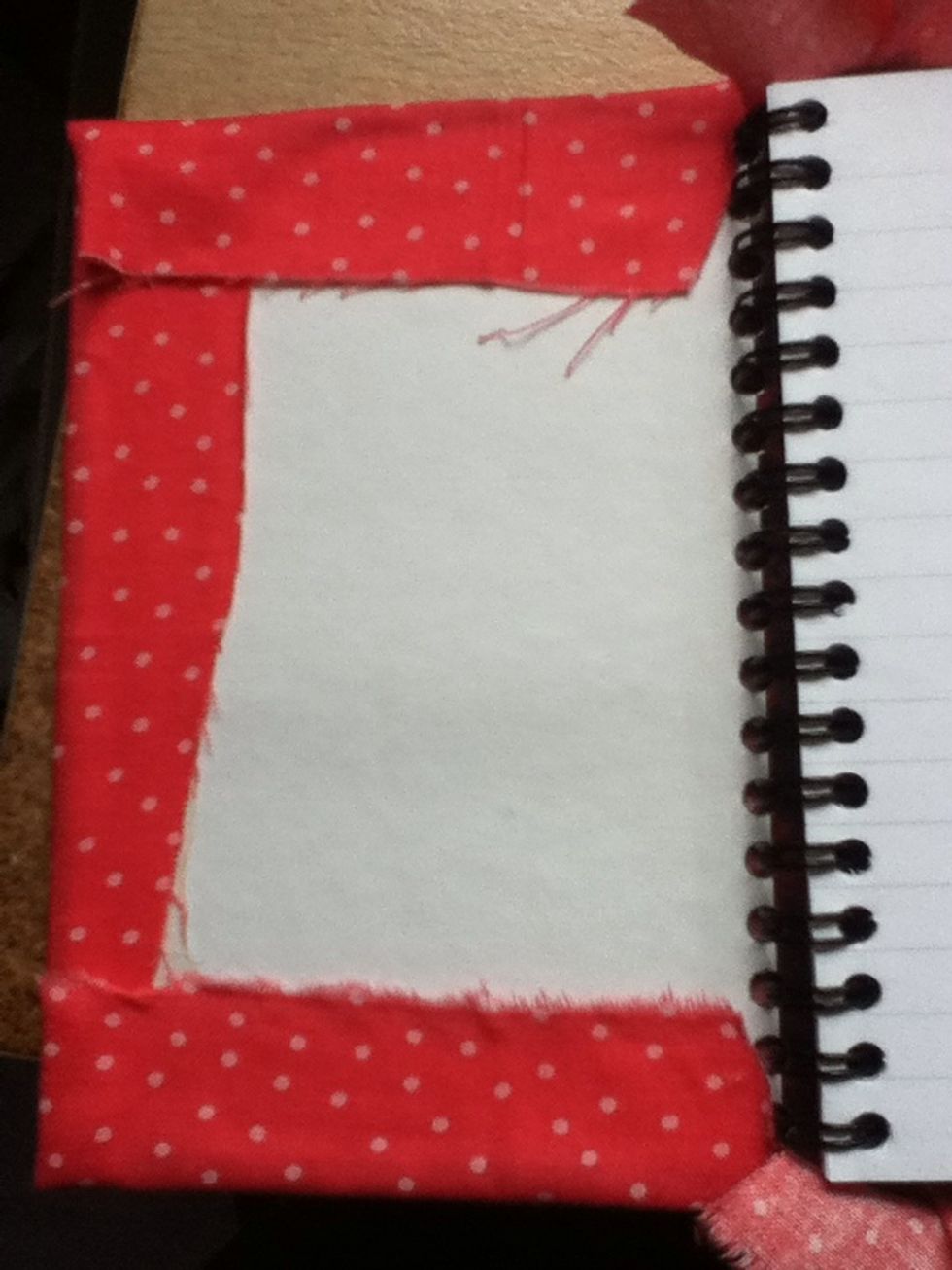 Stick down the other two sides. Repeat this on the other side of the notepad.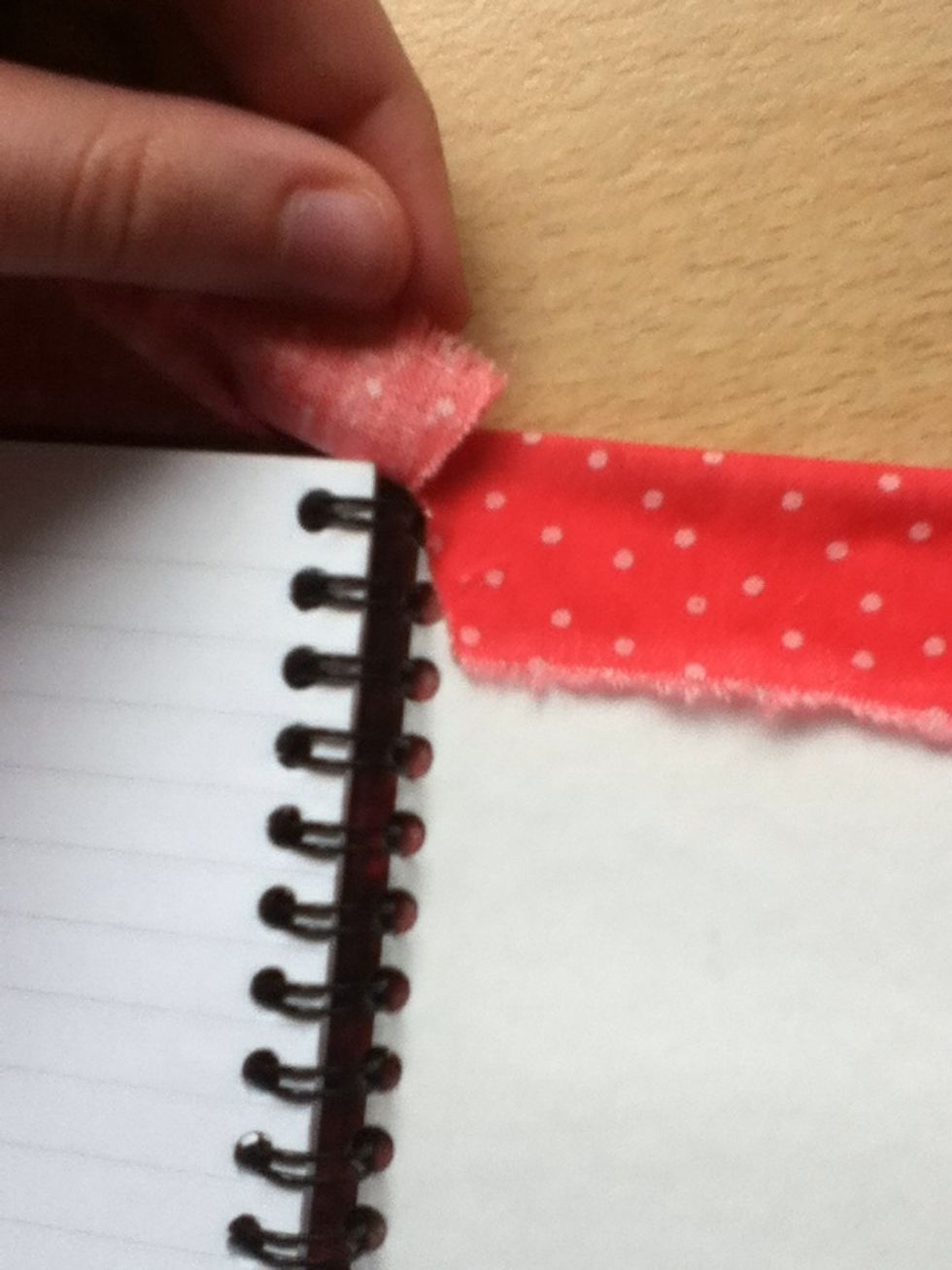 You'll have some fabric covering the spiral binding; cut it a line in it as shown. (Don't cut too far, or it will look messy).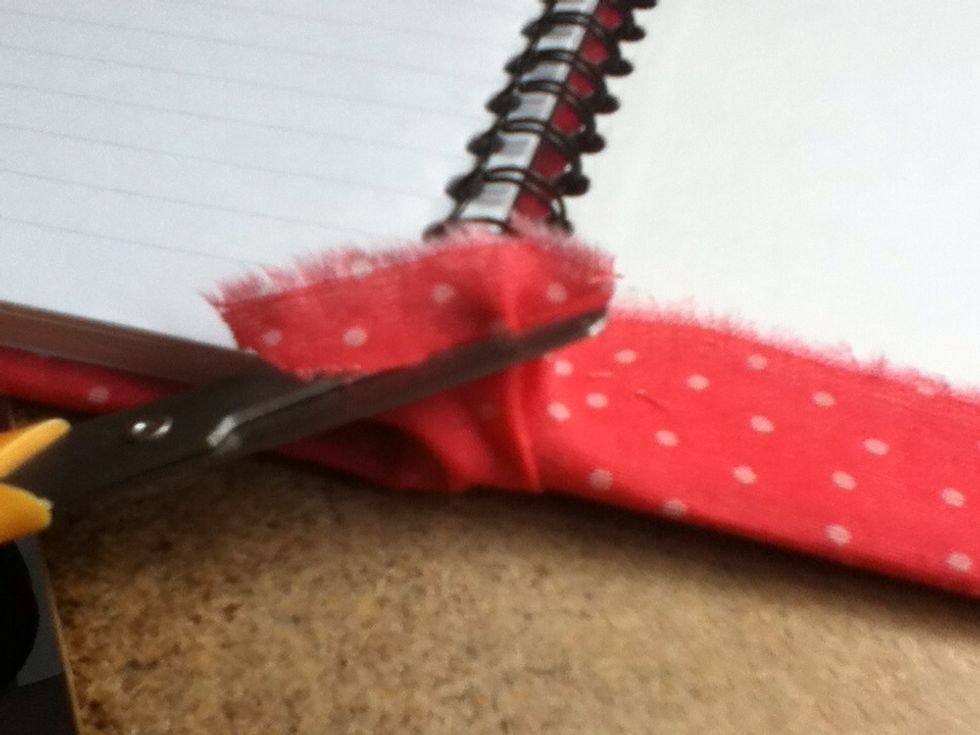 Repeat with the other side. If you have too much excess fabric , cut it off. Not too much though, we need some left for the next step.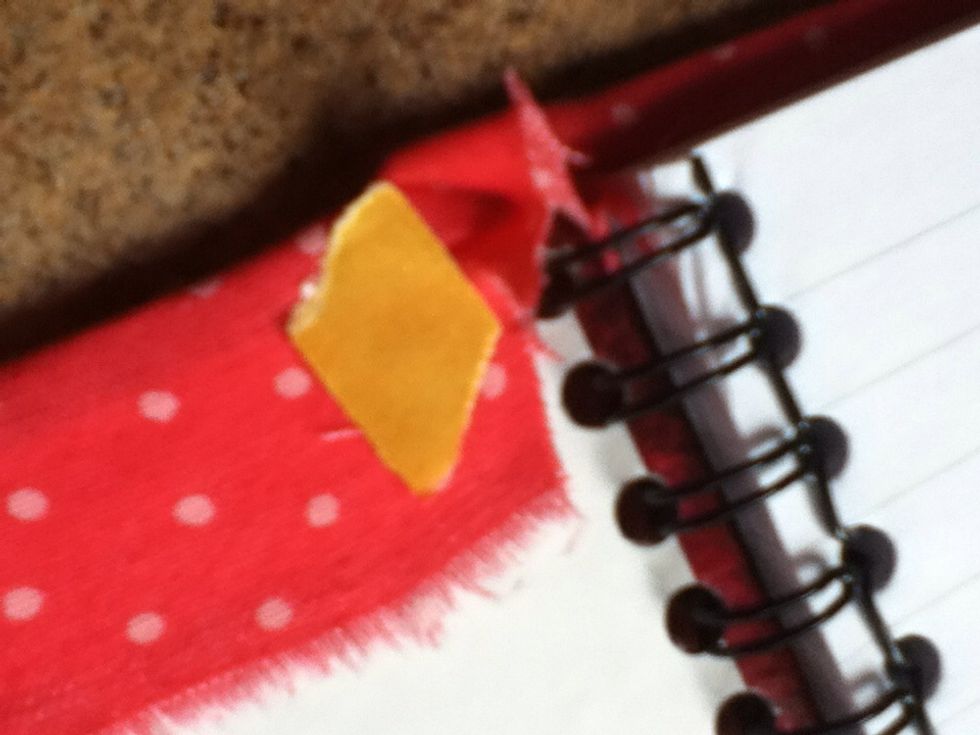 Take the remaining fabric, and move it to one side of the notebook. Stick it down with tape.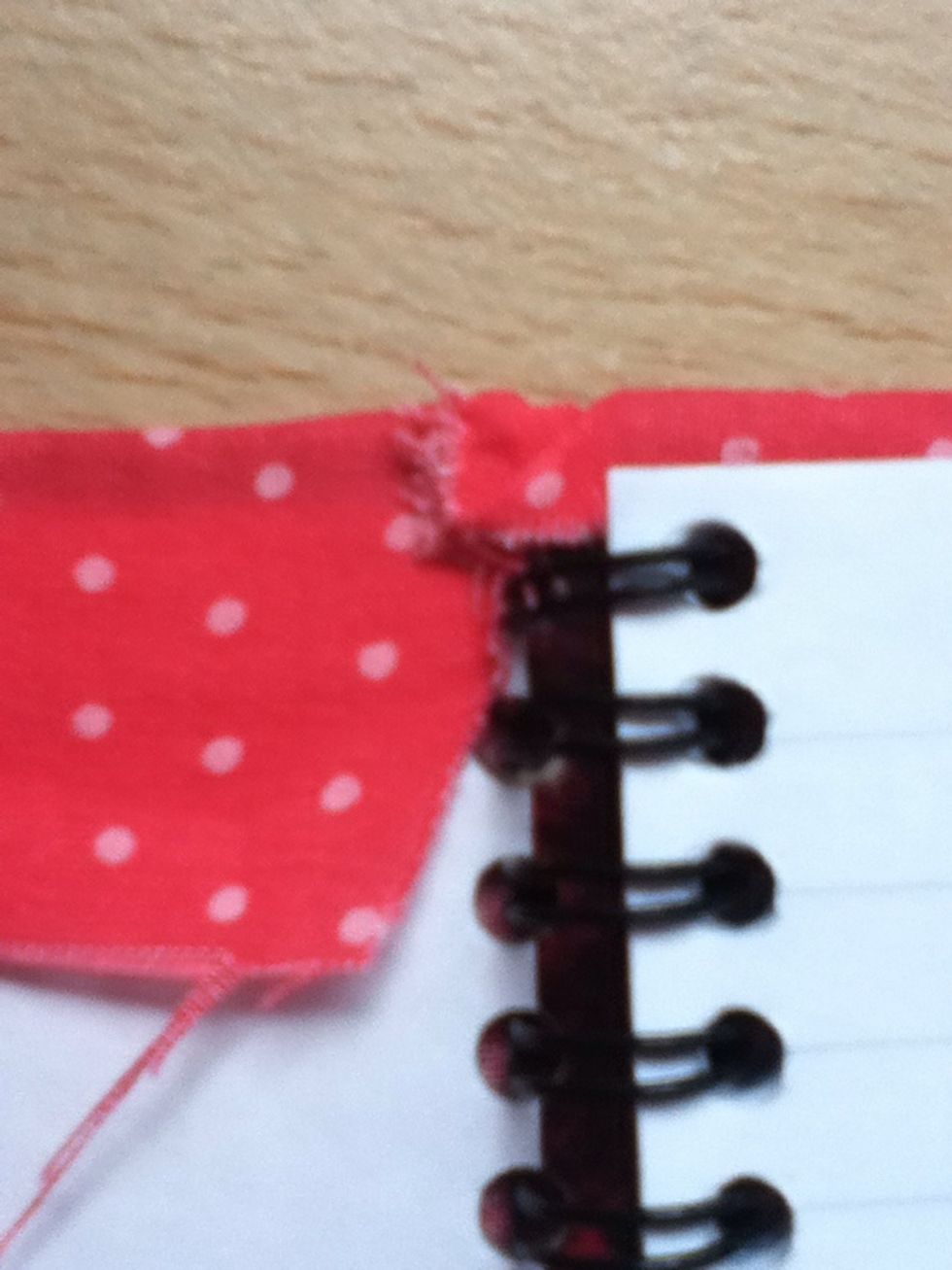 It should look similar to the picture above. Repeat with the opposite end of the notebook.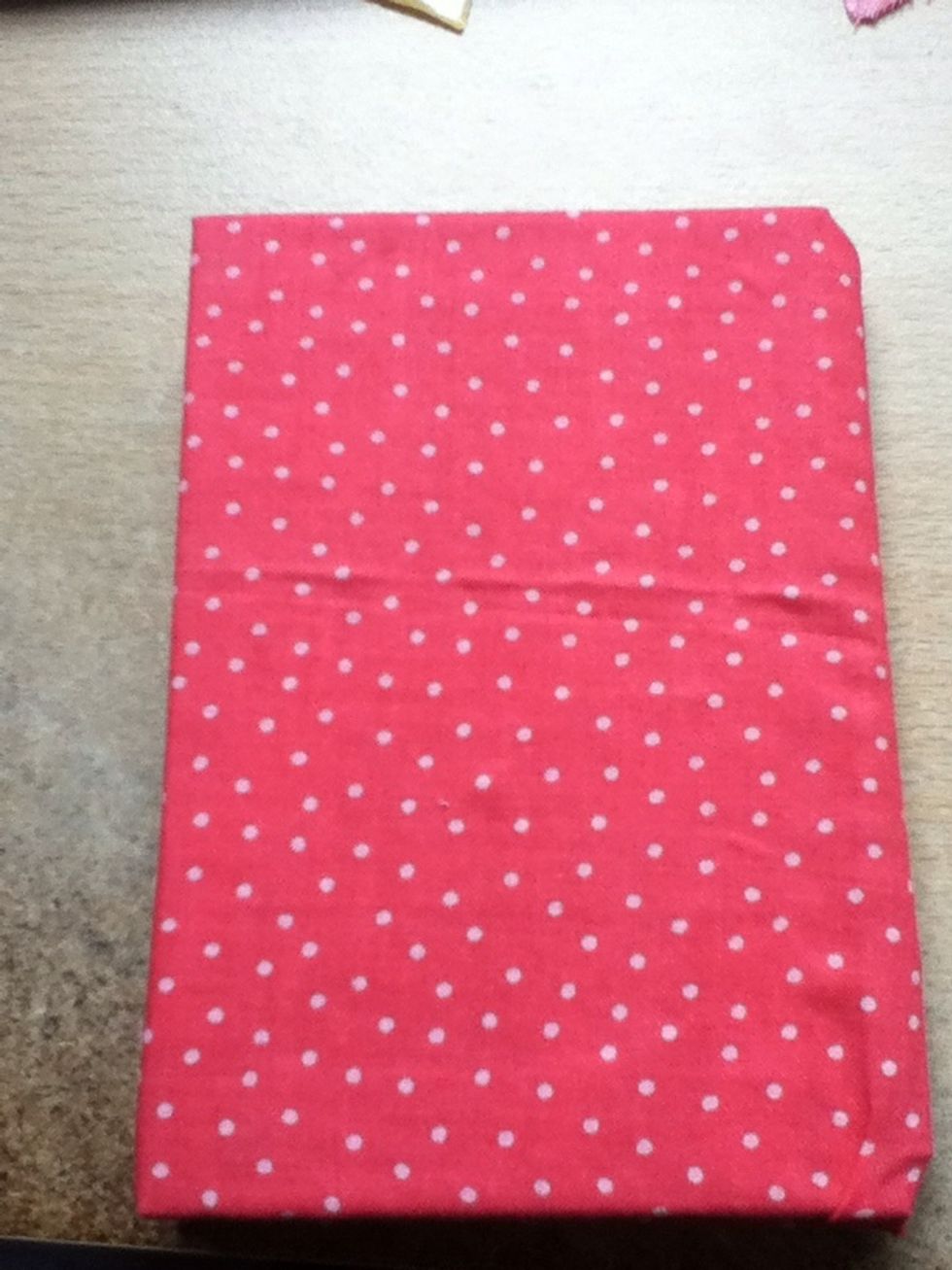 Your notebook should now look like this.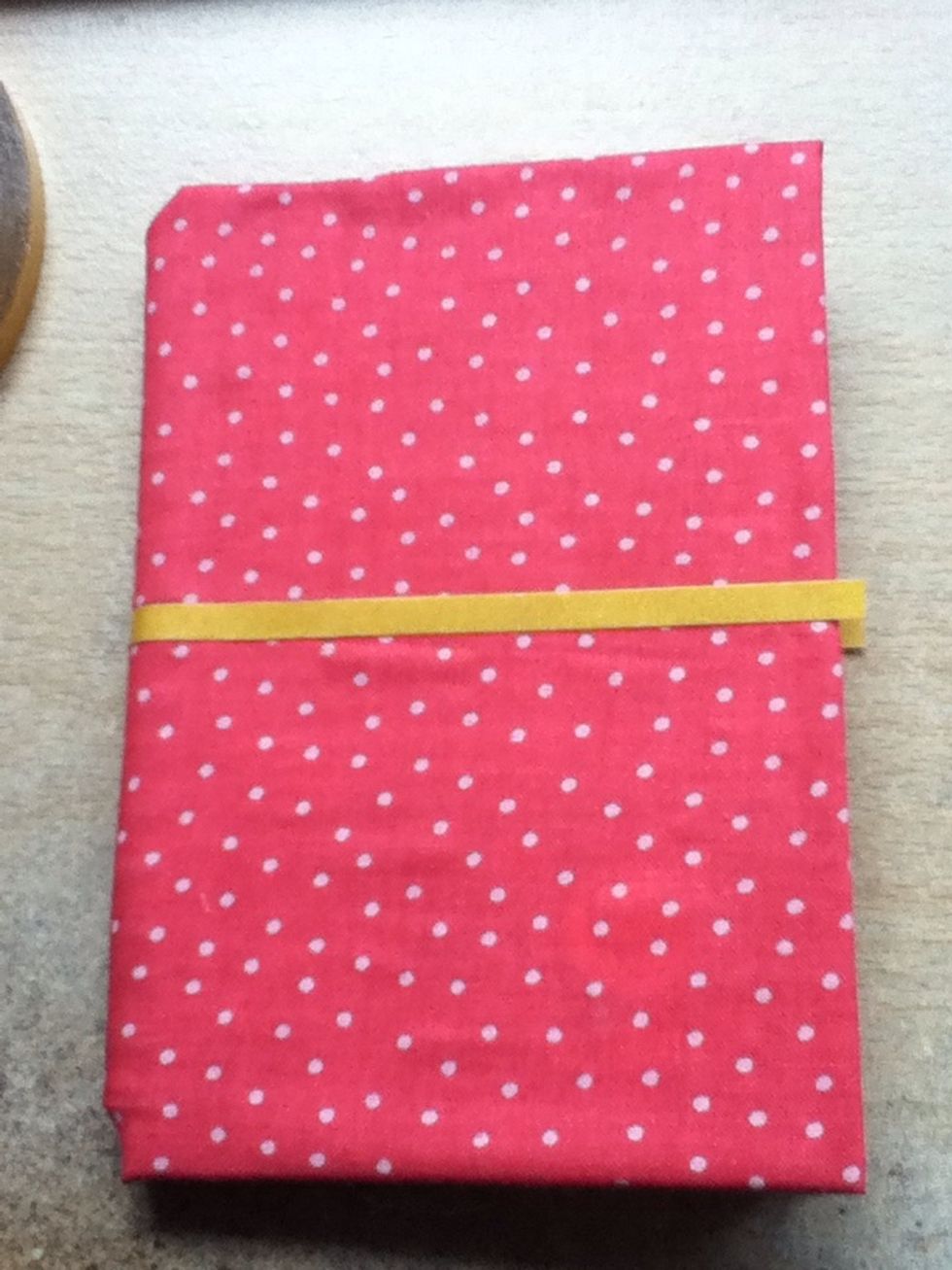 Then put some tape around the middle of the notebook. (It needs to go all the way around the notebook)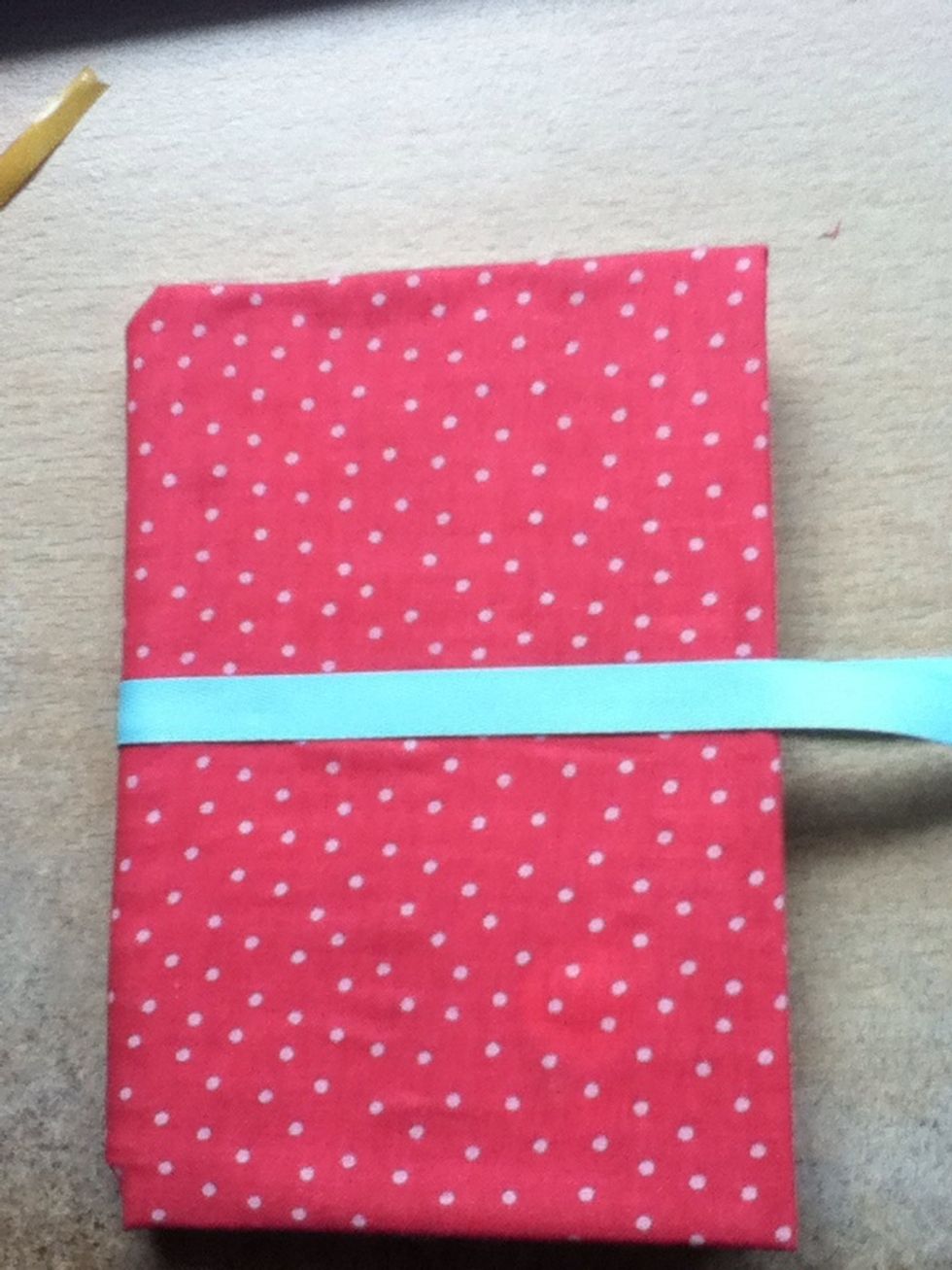 Peel off the top layer of tape, and wrap a ribbon around the book. This ribbon needs to be quite long; you'll see why in the next step.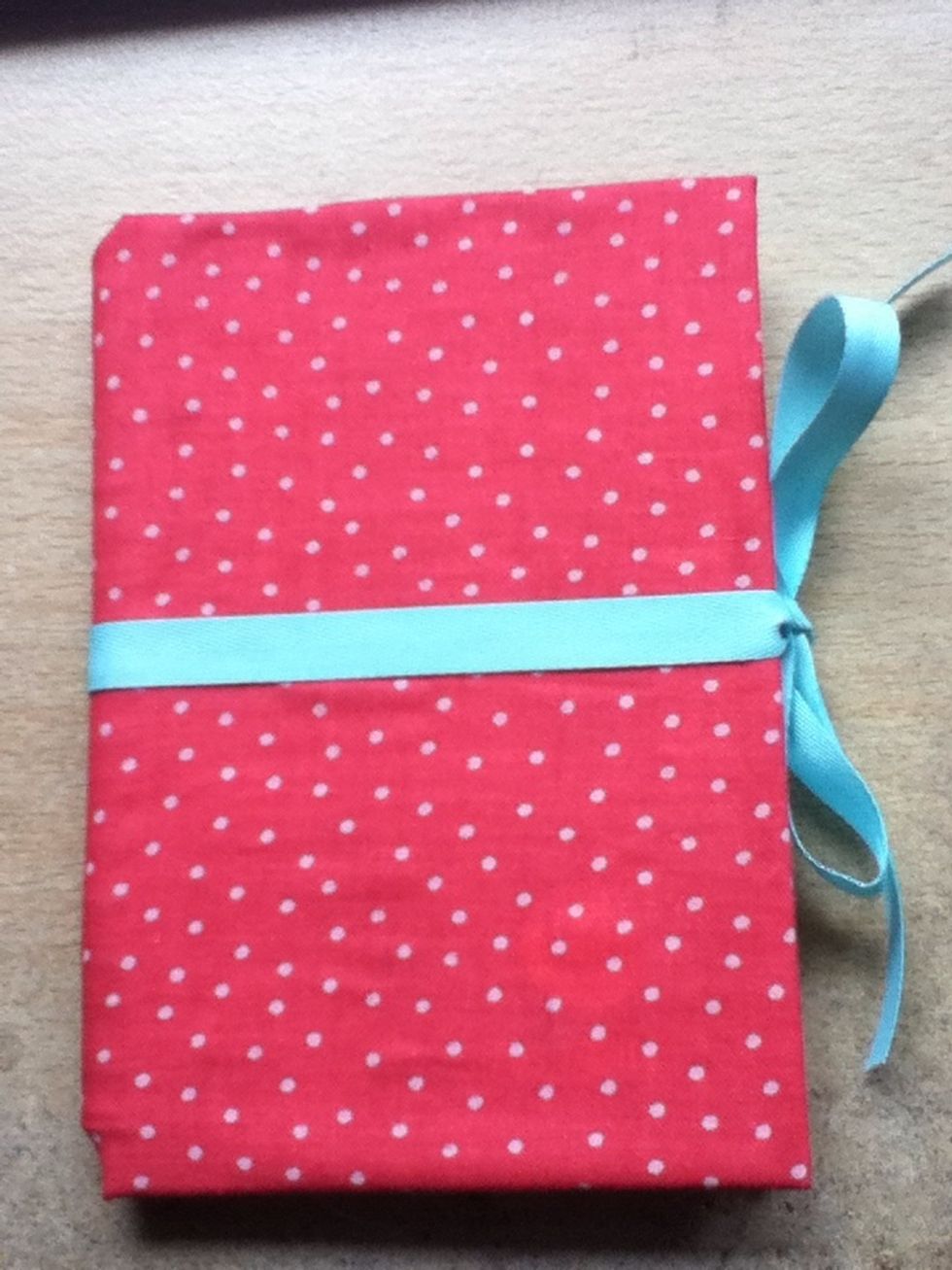 Tie the ribbon in a bow: taa daa! Feel free to add any other decorations you want.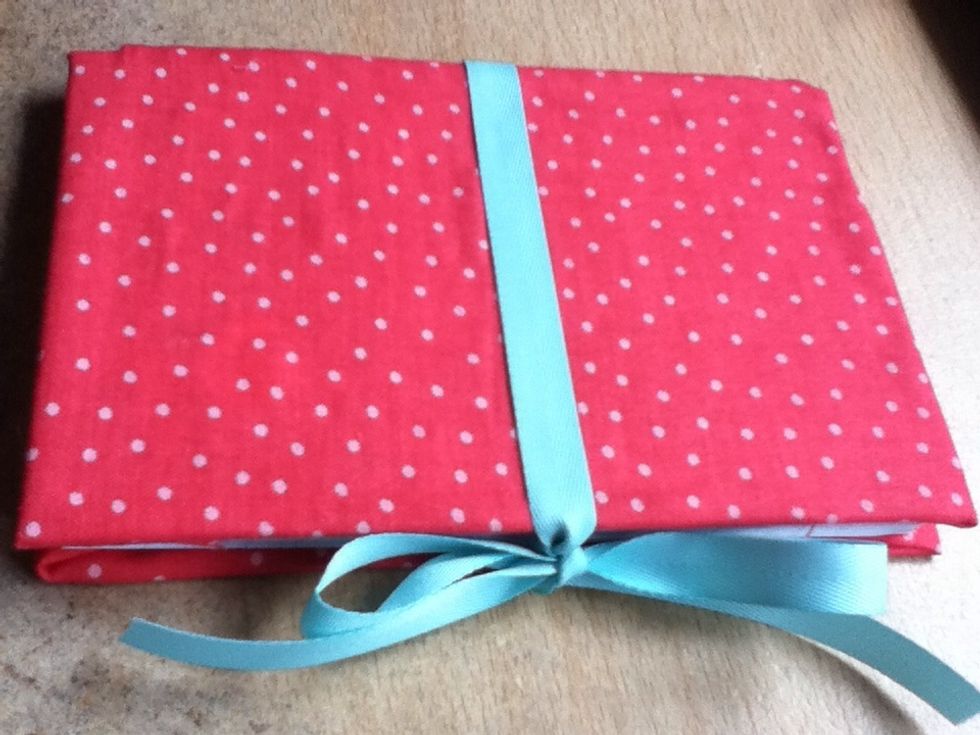 Thanks for reading!
Notebook
Fabric
Ribbon
Double sided tape