Decorate a Book Cover With Art Anthology
7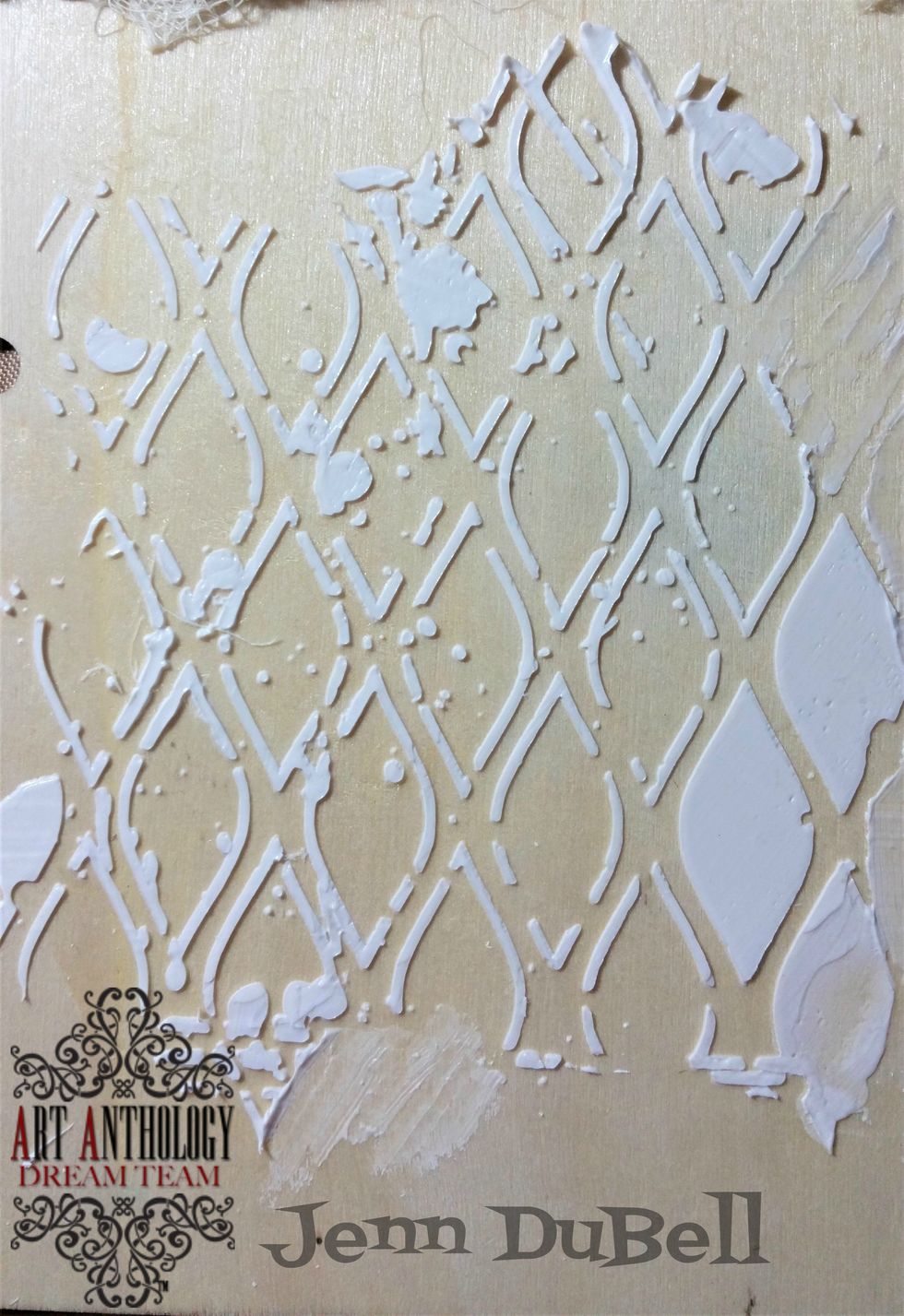 Start by using crackle paste through your stencil to add some texture. Let the crackle paste dry naturally for full effect.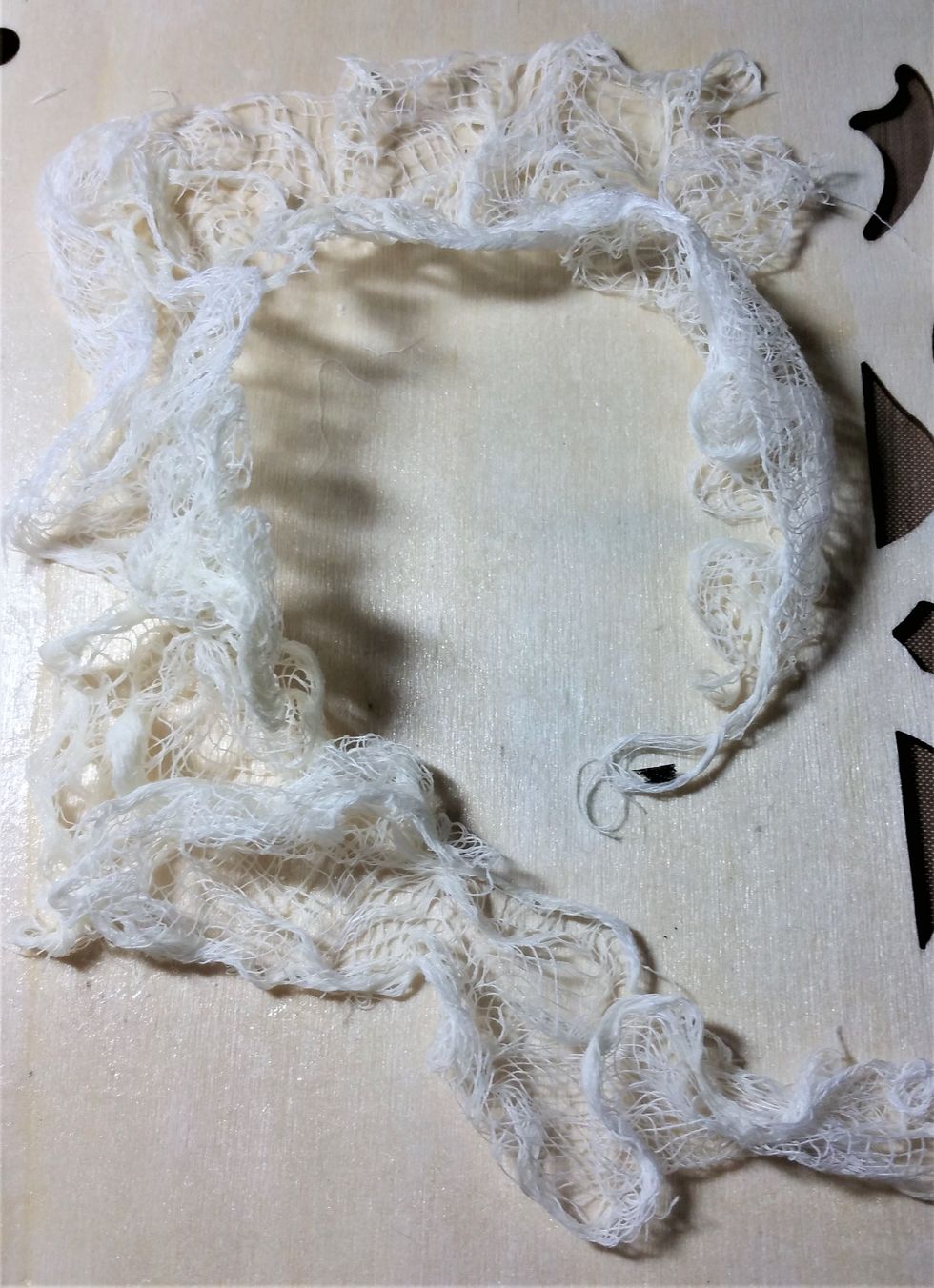 Crinkle up some cheescloth dipped in mod podge or a fabric stiffener of any kind. Arrange this on board how you like.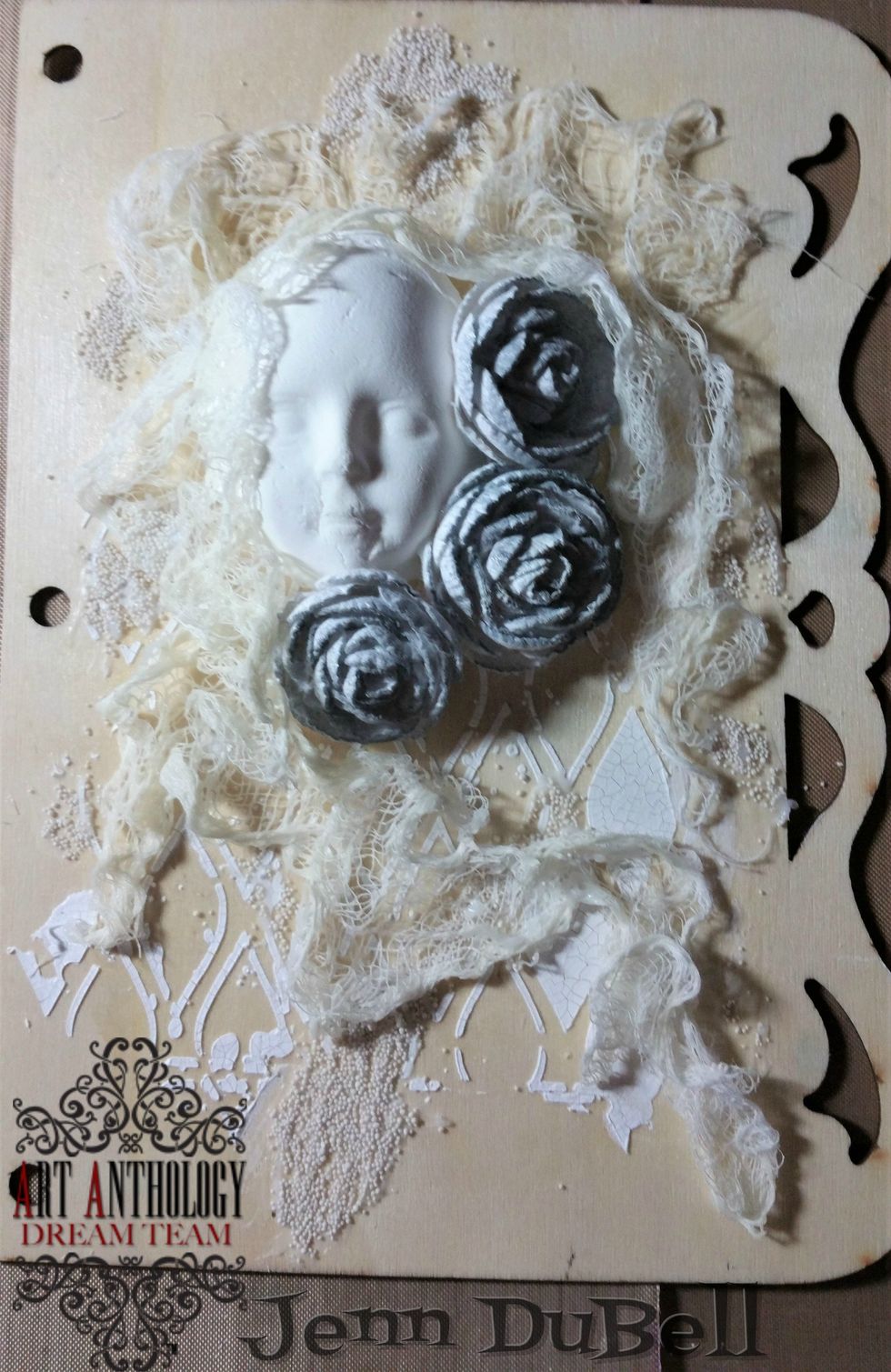 Add some mini art stones, paper flowers, and molded face with adhesive. Arrange the cheesecloth as needed here.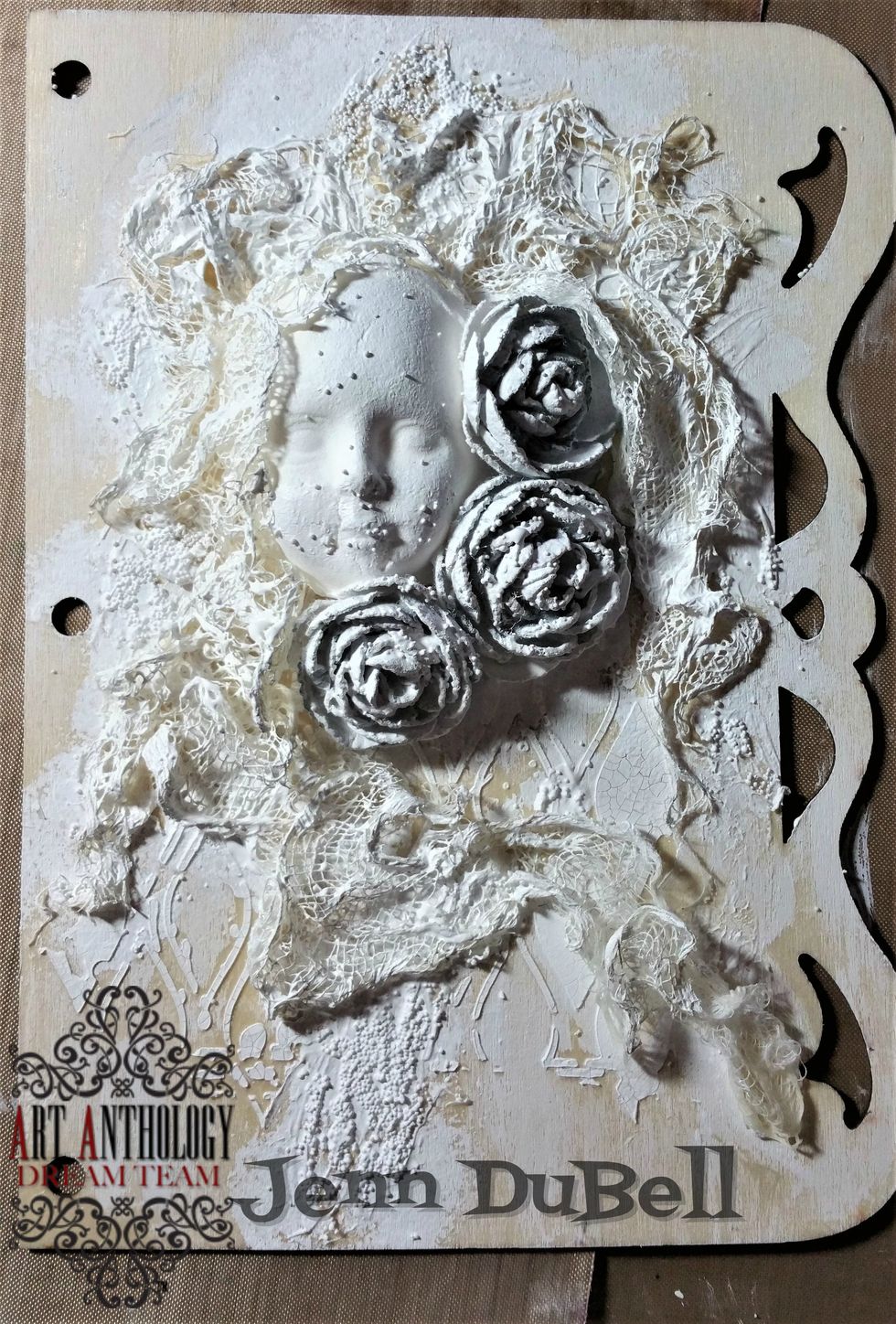 Use white gesso over flowers, face, cheesecloth, and stenciled areas thinly. Leave some wood exposed. Allow to dry.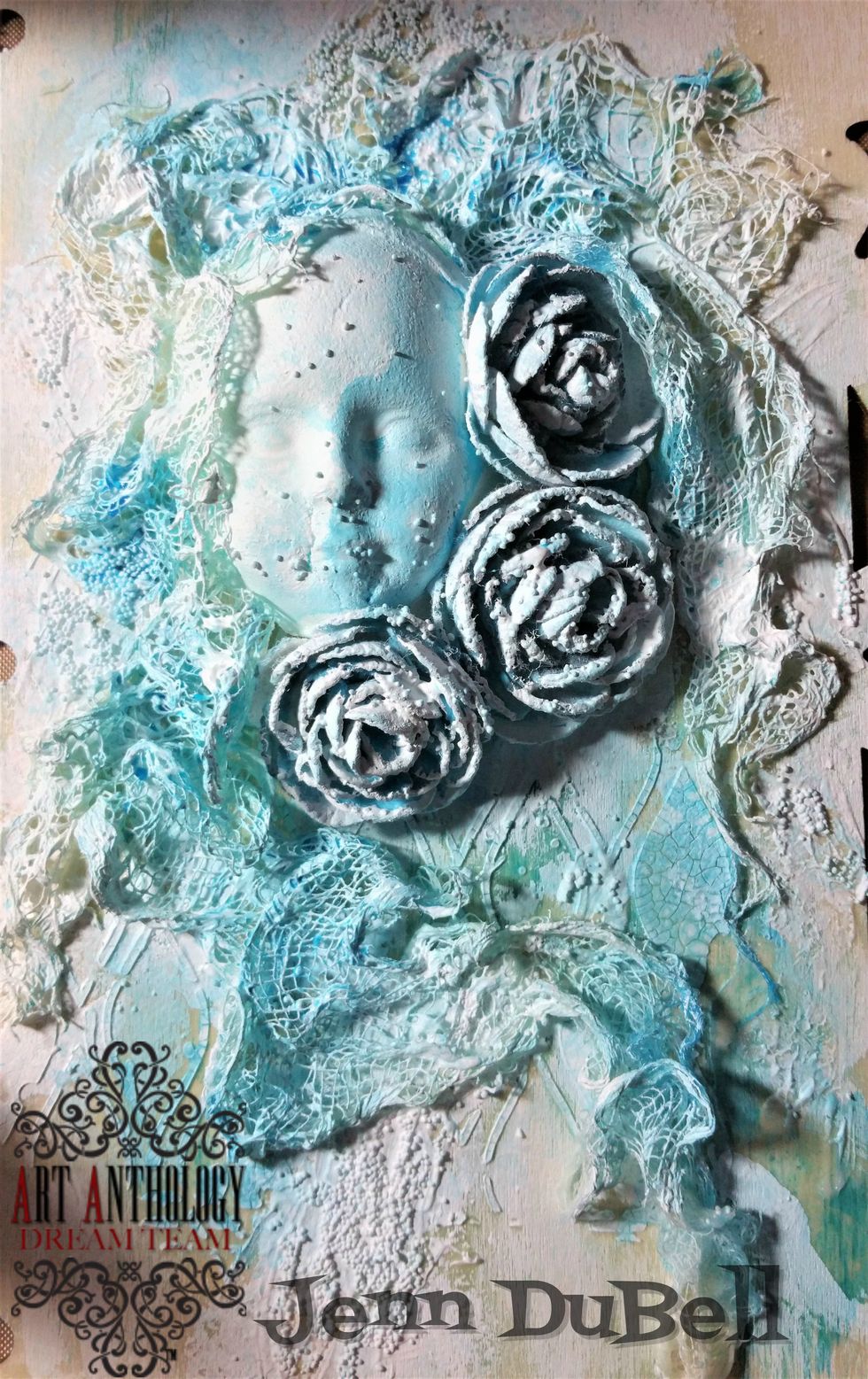 Start adding color..Spray your lightest color first, add a bit of water and swirl around allowing ink to run up and then down board. Dry. This is Art Anthology Sky and Waimea Bay dry.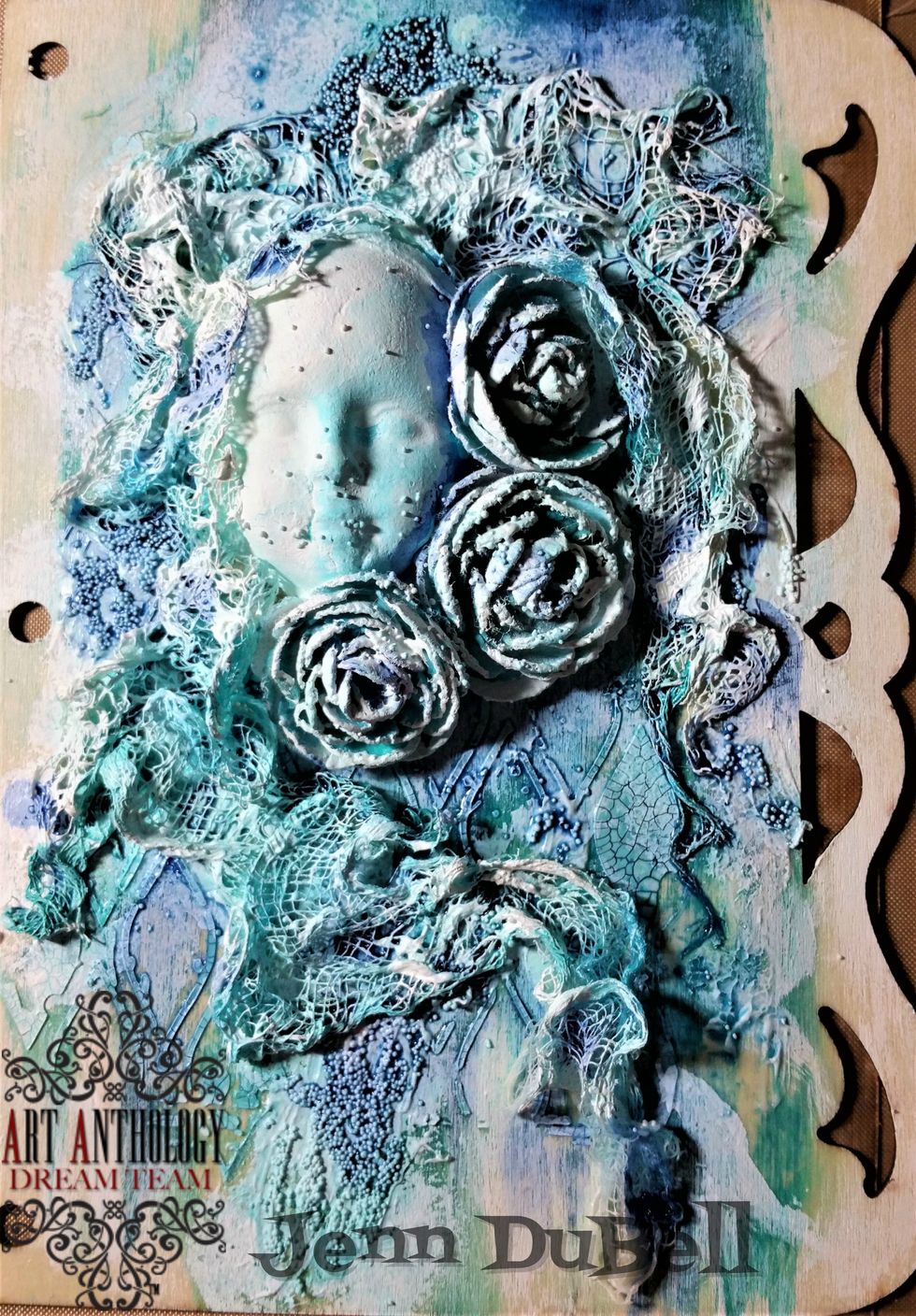 Continue adding color lightest to darkest. Here I added Art Anthology Peacock feathers and Art Anthology Minks in both Panache and Stargazer, drying in between.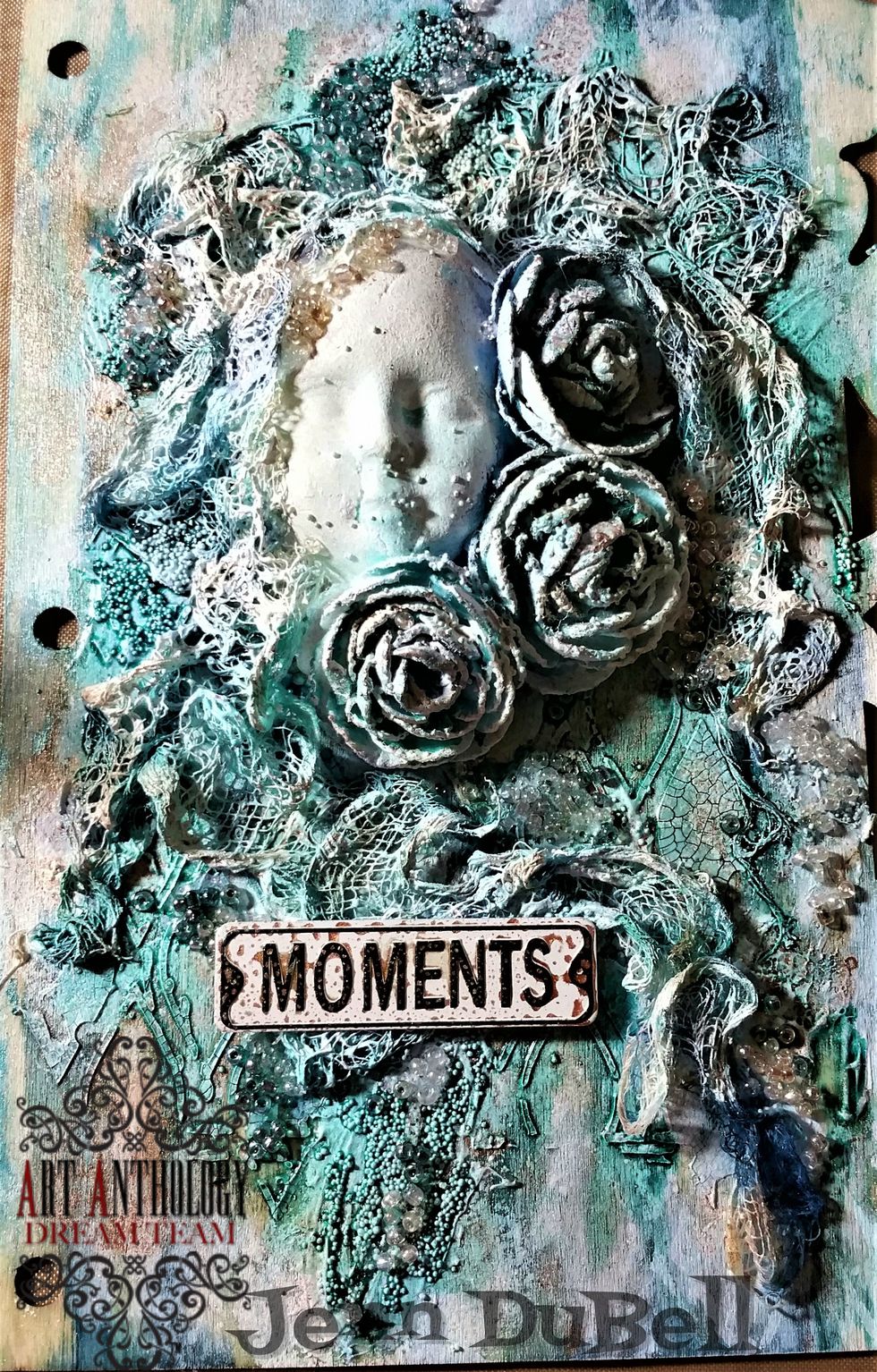 Add some transparent glue and sealer with a brush to some of the color to add brightness. Add a tag and some pearlescent seed beads.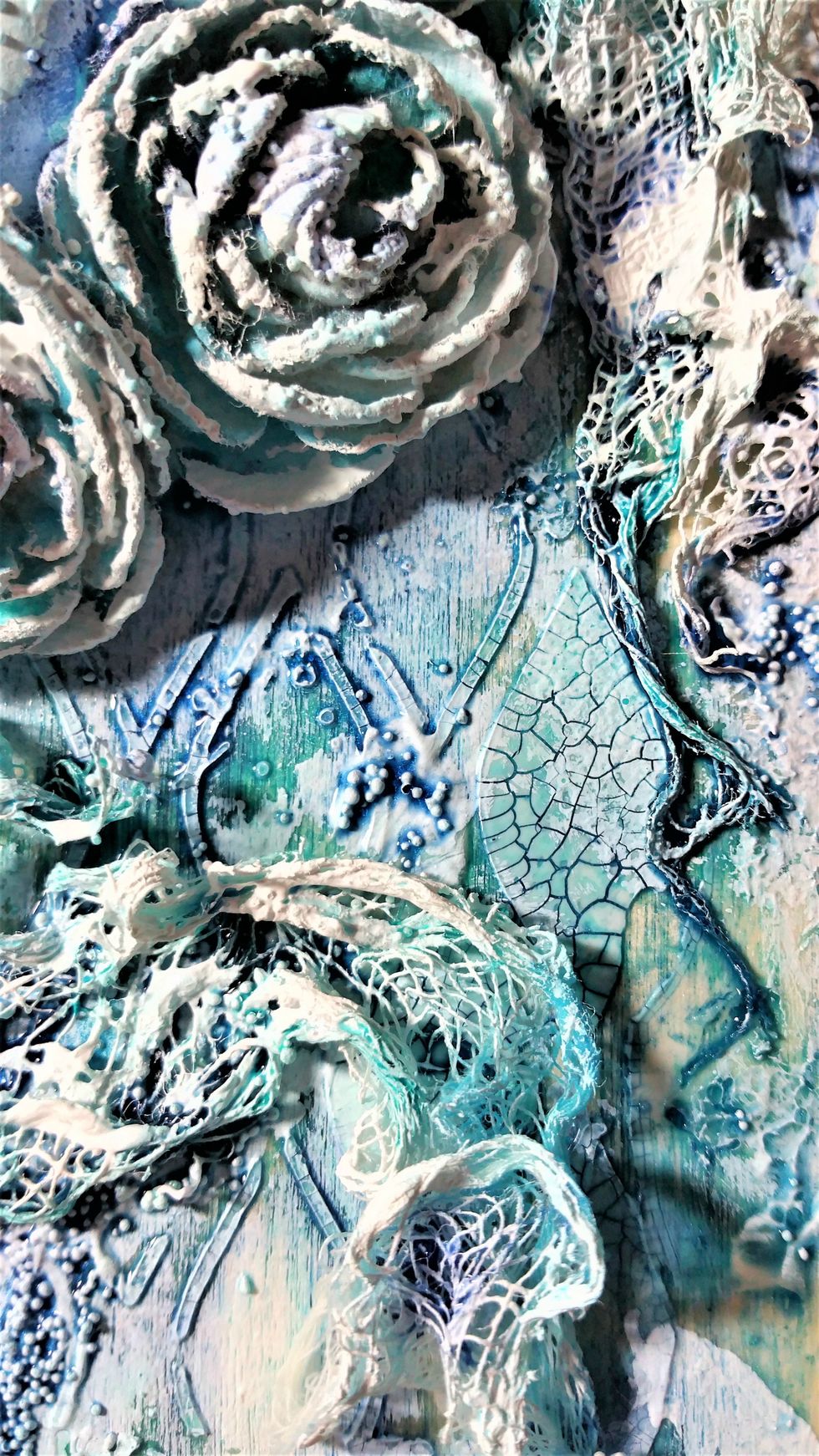 This close up view shows the added brightness achieved with sealer.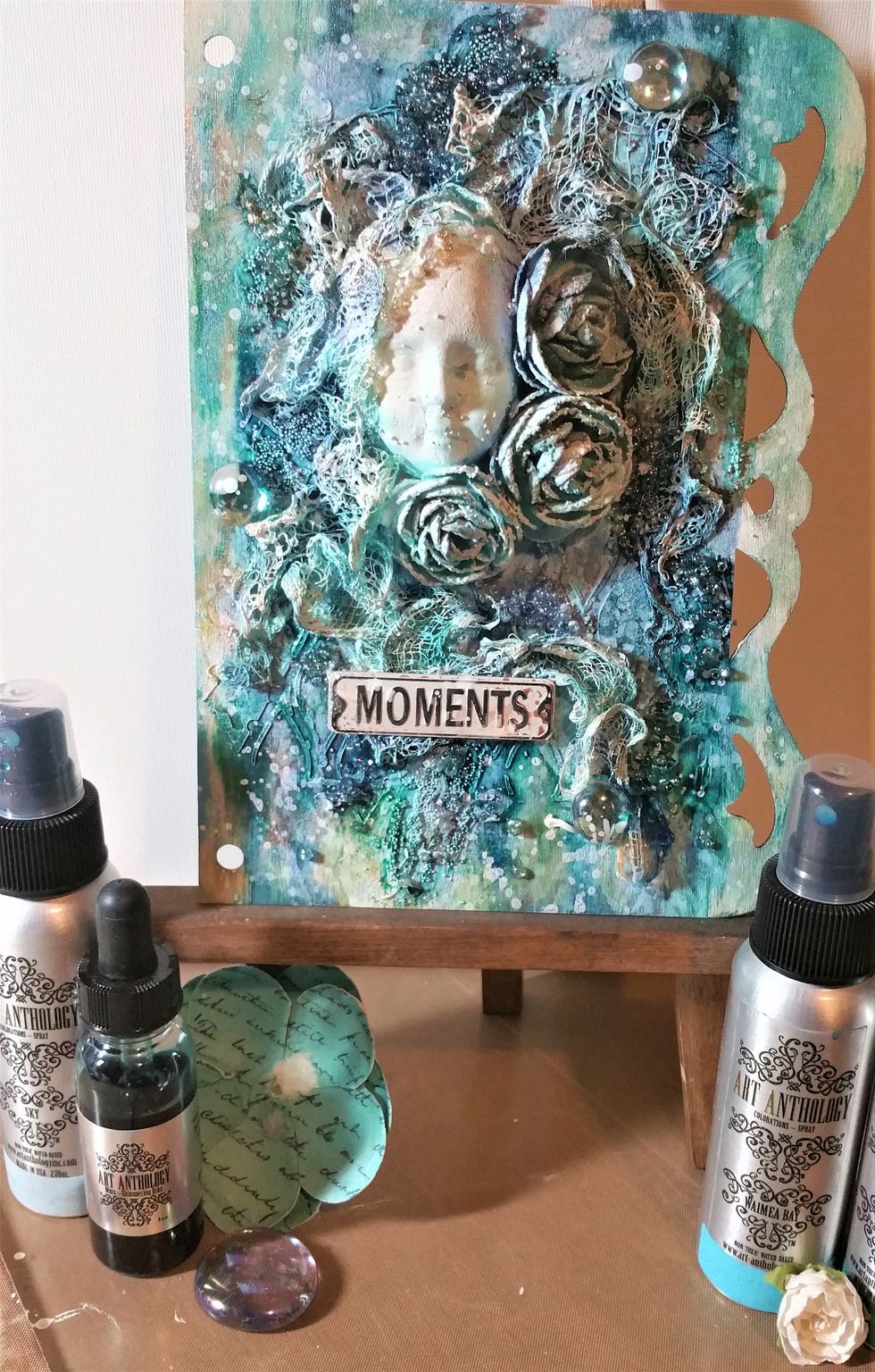 Splatter with white gesso and water mixture. Brush white gesso and water mixture in random areas.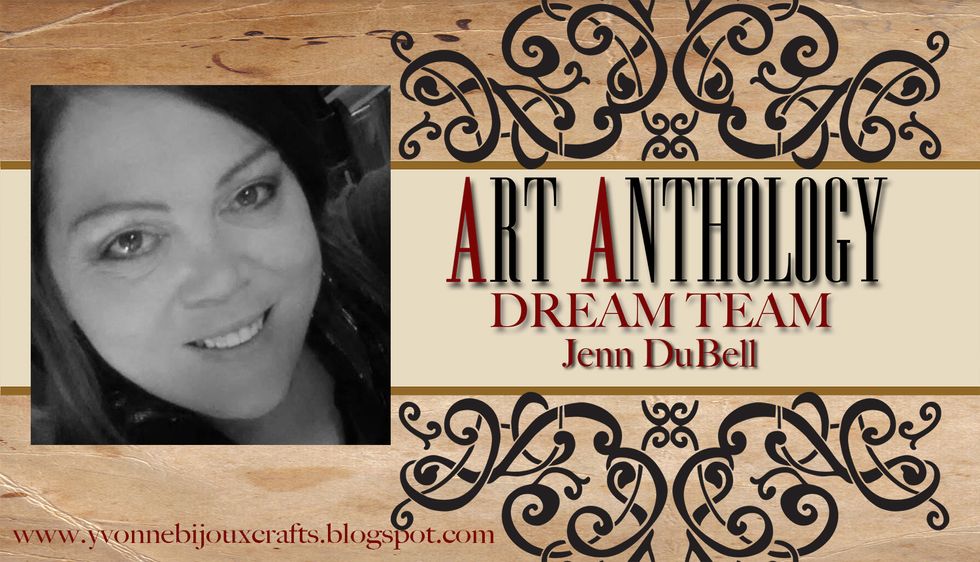 Thanks so much for watching my tutorial! Remember to head over to the blog for more inspiration! http://artanthologyinc.com/blog/
Be sure to follow our Facebook Fan Page and show us what you create! https://www.facebook.com/groups/741057632686564/
Art Anthology products are available to purchase here. https://www.artanthology.net/
Art Anthology Colorations Sky
Art Anthology Colorations Waimea Bay
Art Anthology Colorations Peacock Feather
Art Anthology Minx Ink Panache
Art Anthology Minx Ink Stargazer
Transparent Glue and sealant liquid
Cheesecloth
Mod Podge
Adhesive
White Gesso
Art Anthology Kenyan Copper Sorbet
mini art stones
pearlescent seed beads
Art Anthology Stencil MVM Diamond Grunge
crackle paste
Flowers
molded face
wooden book cover
Art Anthology
Art Anthology is a manufacturer of dimensional mediums.\n\nCome chat with us in our Facebook Group: Art Anthology Adventures in Art