Trim flowers to fit your flower vase.
Place flowers inside the vase and use the rock to hold them in place. This will keep them from floating once we add water.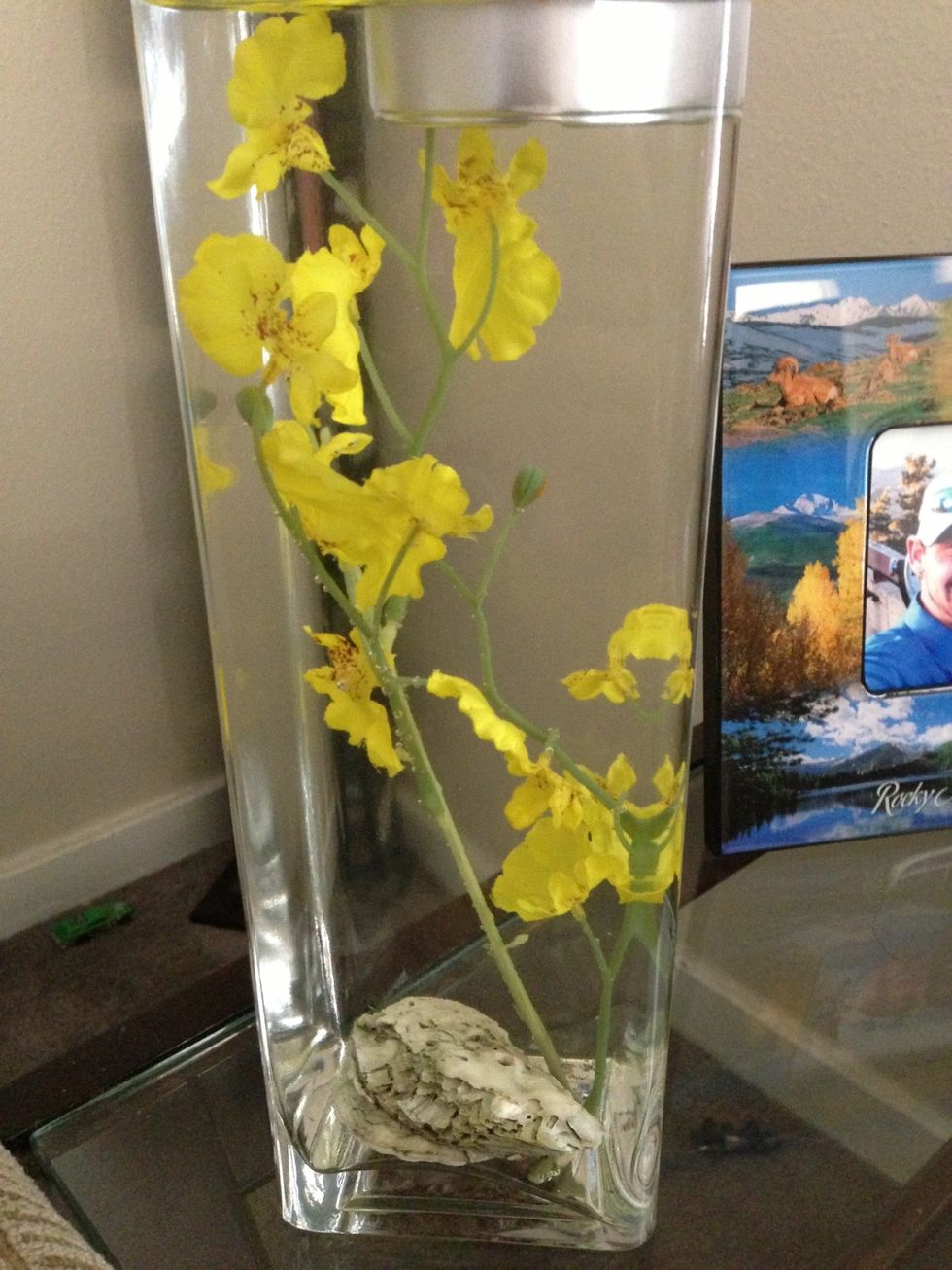 This is how it should look so far.
Once flowers and rock is in place, go ahead and fill it with water.
Once filled, trim any stems that are sticking out above water. And go ahead and place the candle on top.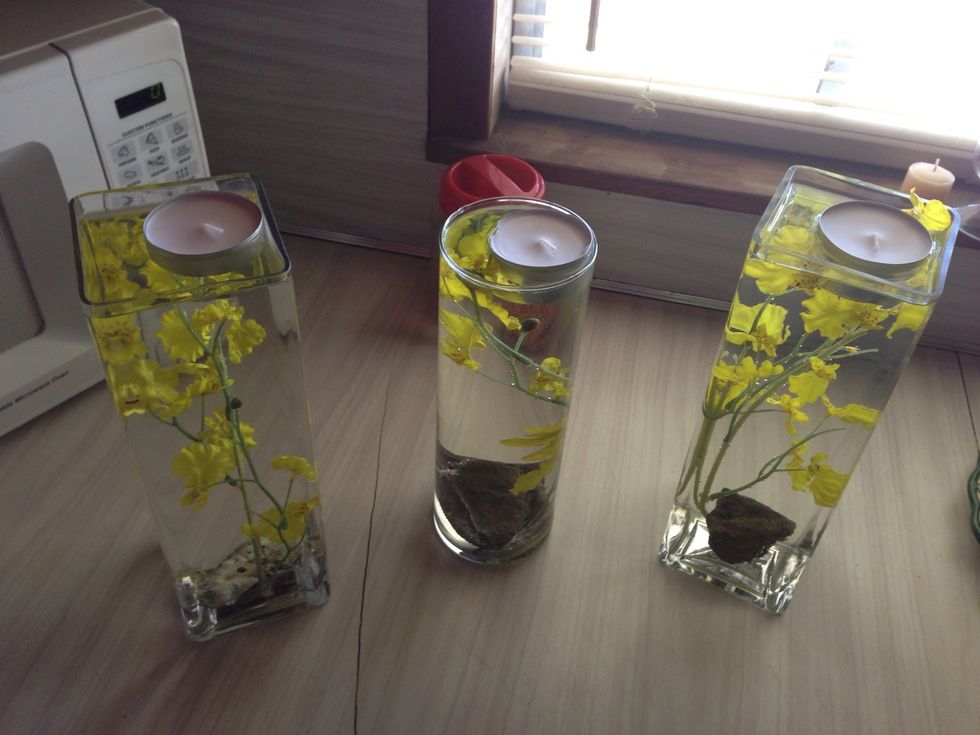 Finished product!!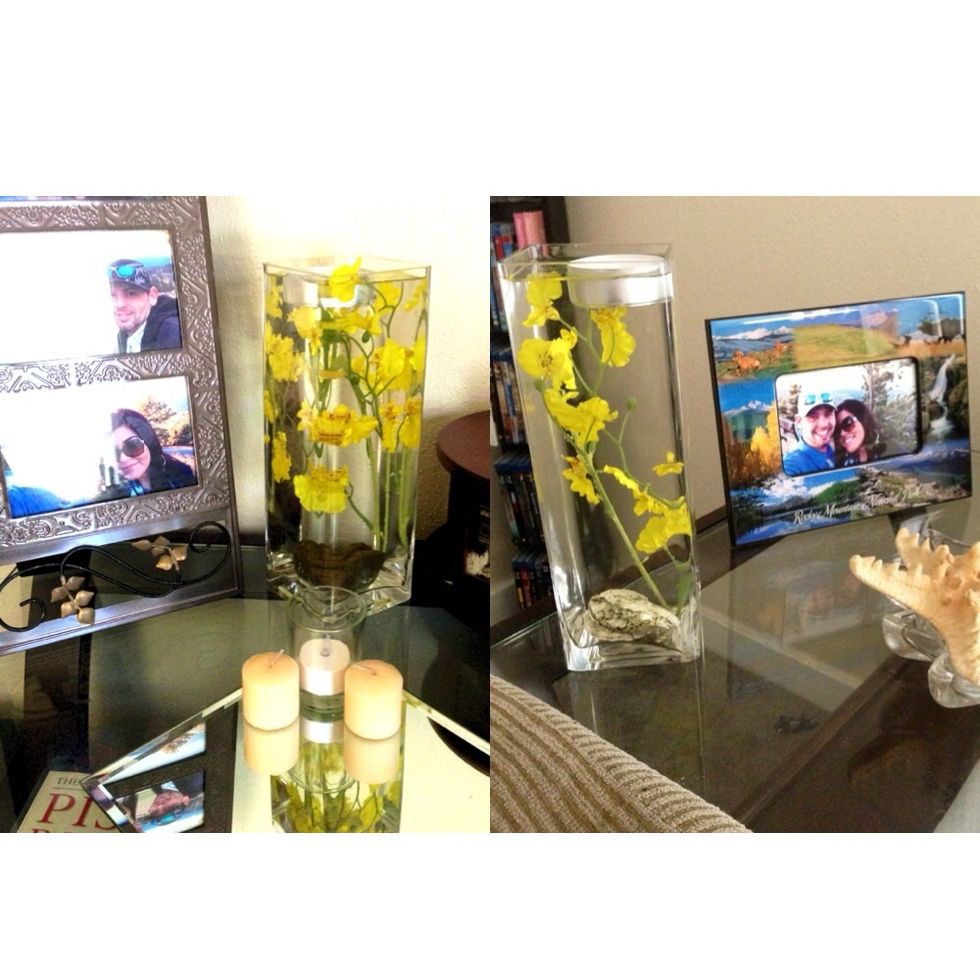 Now you're ready to decorate! :)
Flower vase
Rock
Fake flowers
Water
Candle (Floatable)