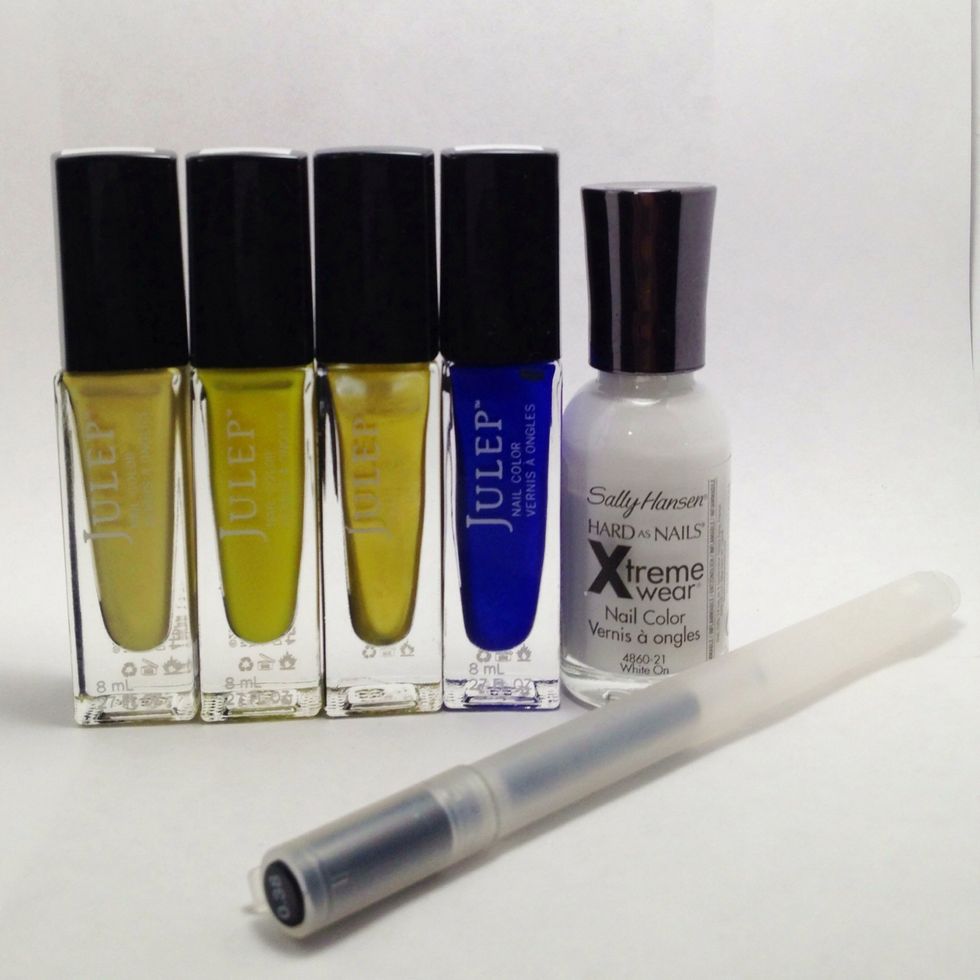 Gather your supplies.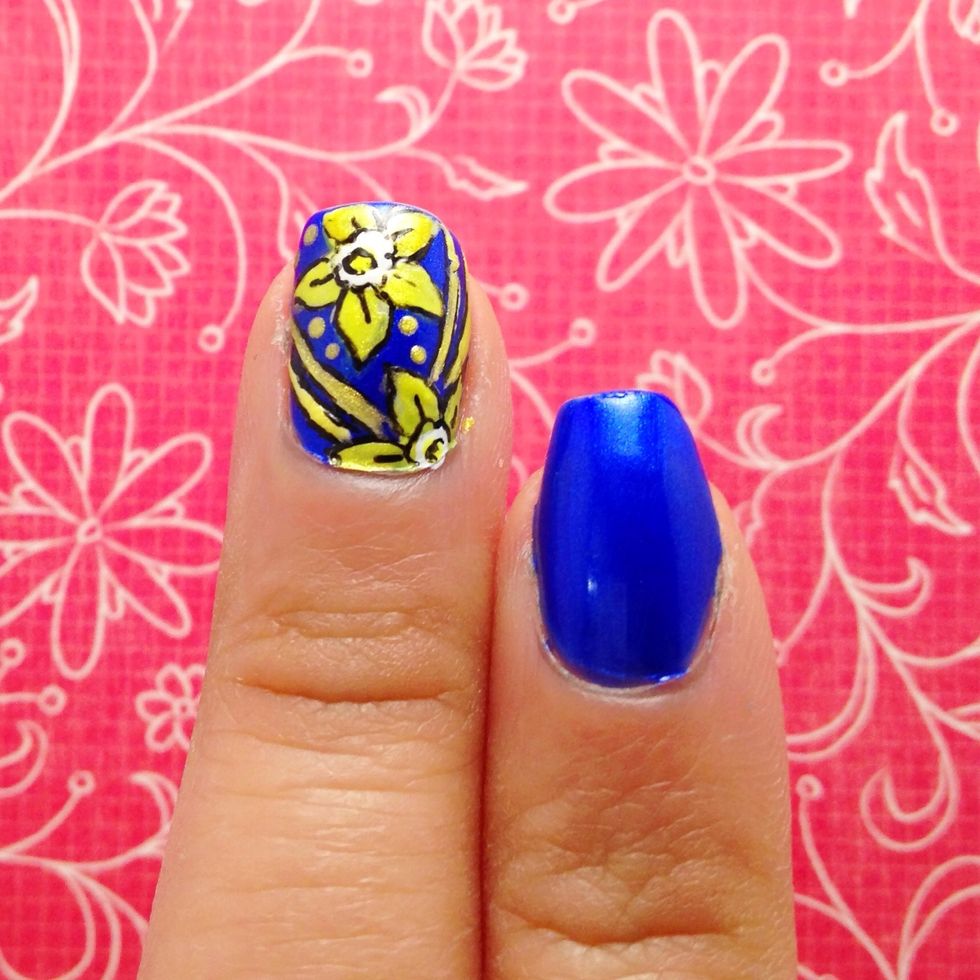 Paint your nails in a shimmery blue polish.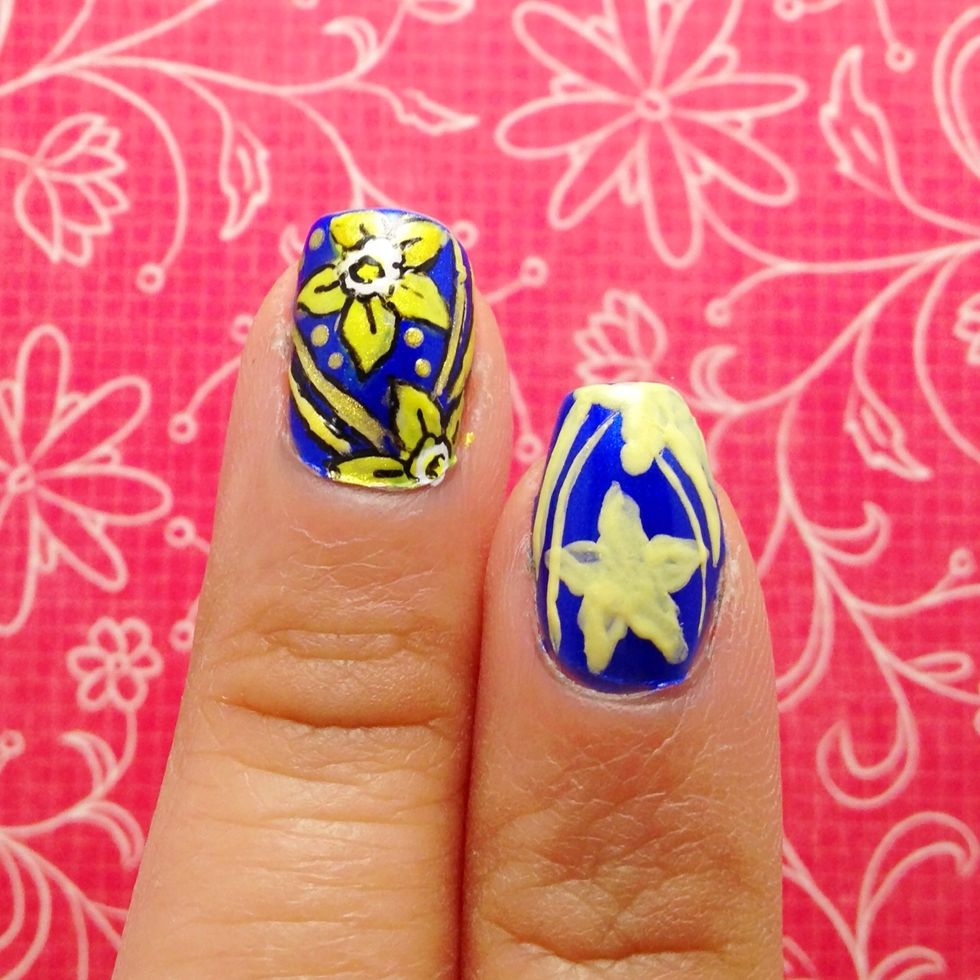 Using nail art brush and pale yellow polish, create the body of the design.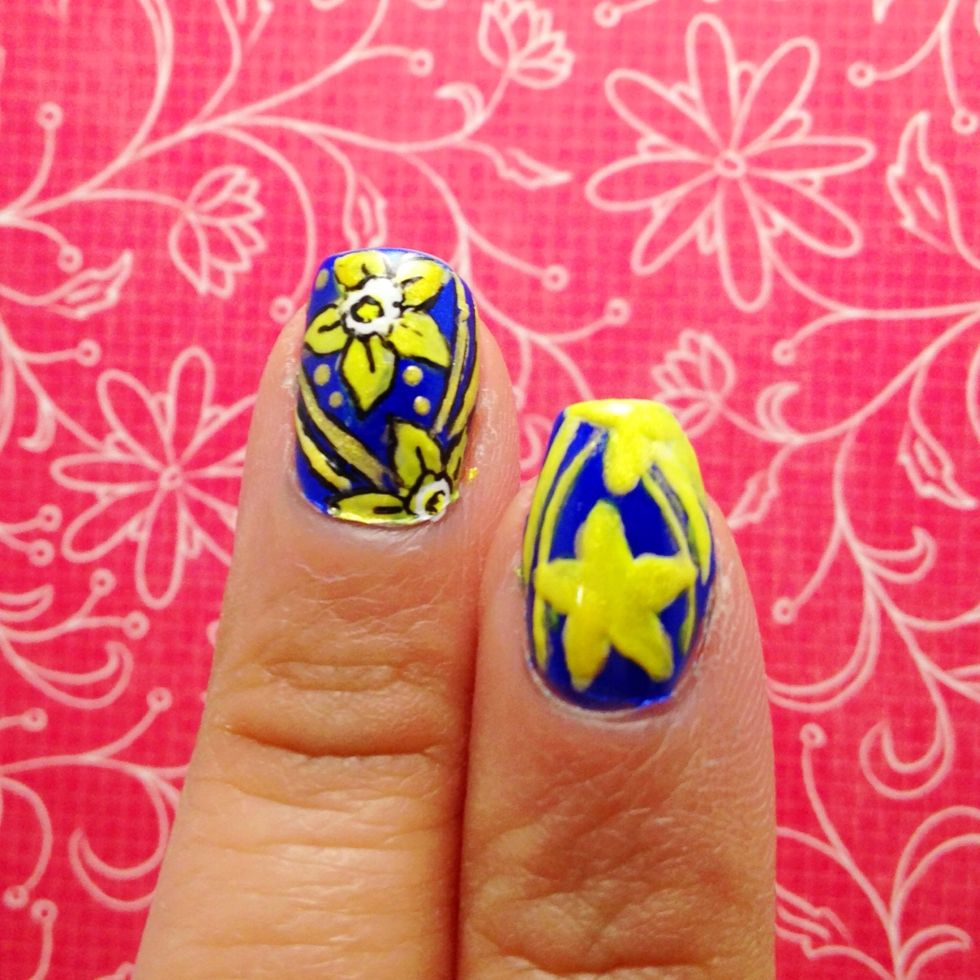 When it dries. Layer the design with a bright yellow polish and shimmery yellow polish. This allows the color to pop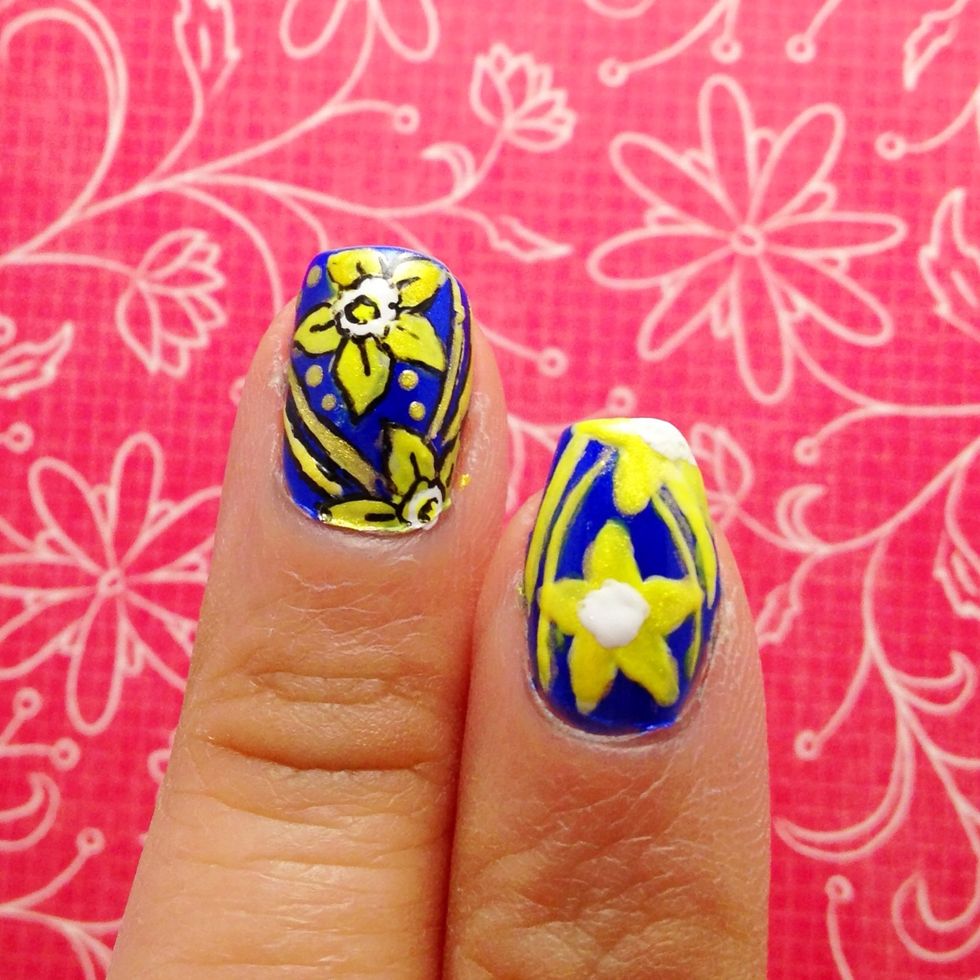 Draw a white circle in the centre of the circle.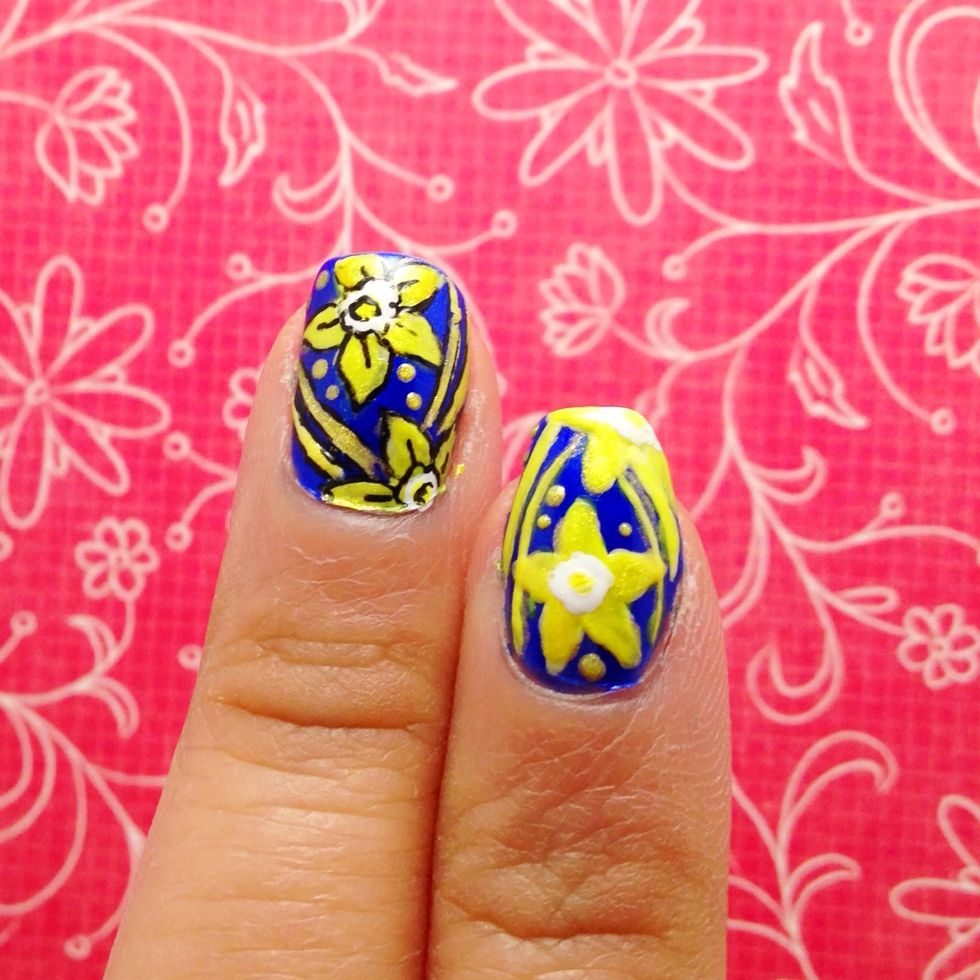 Using a dotter create a dot in the centre of the white circle. Then add in dots in negative area of the design.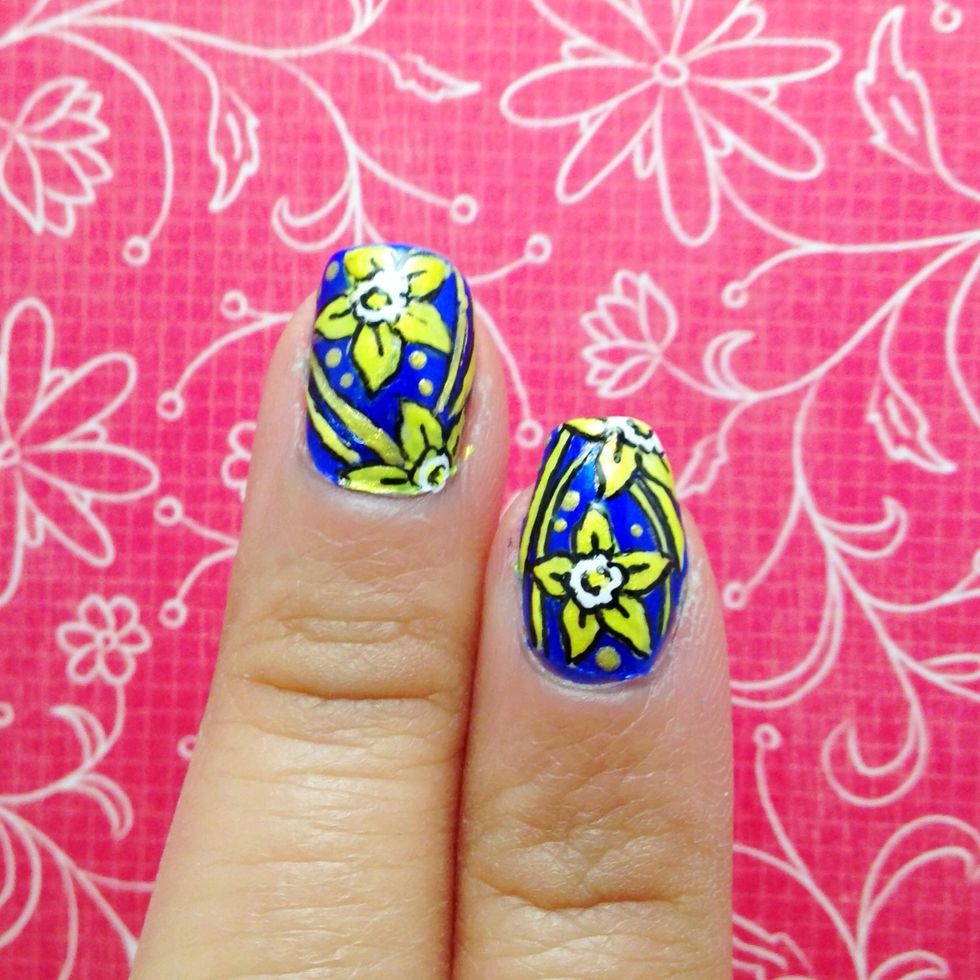 Using a black gel pen, outline all the elements of the design.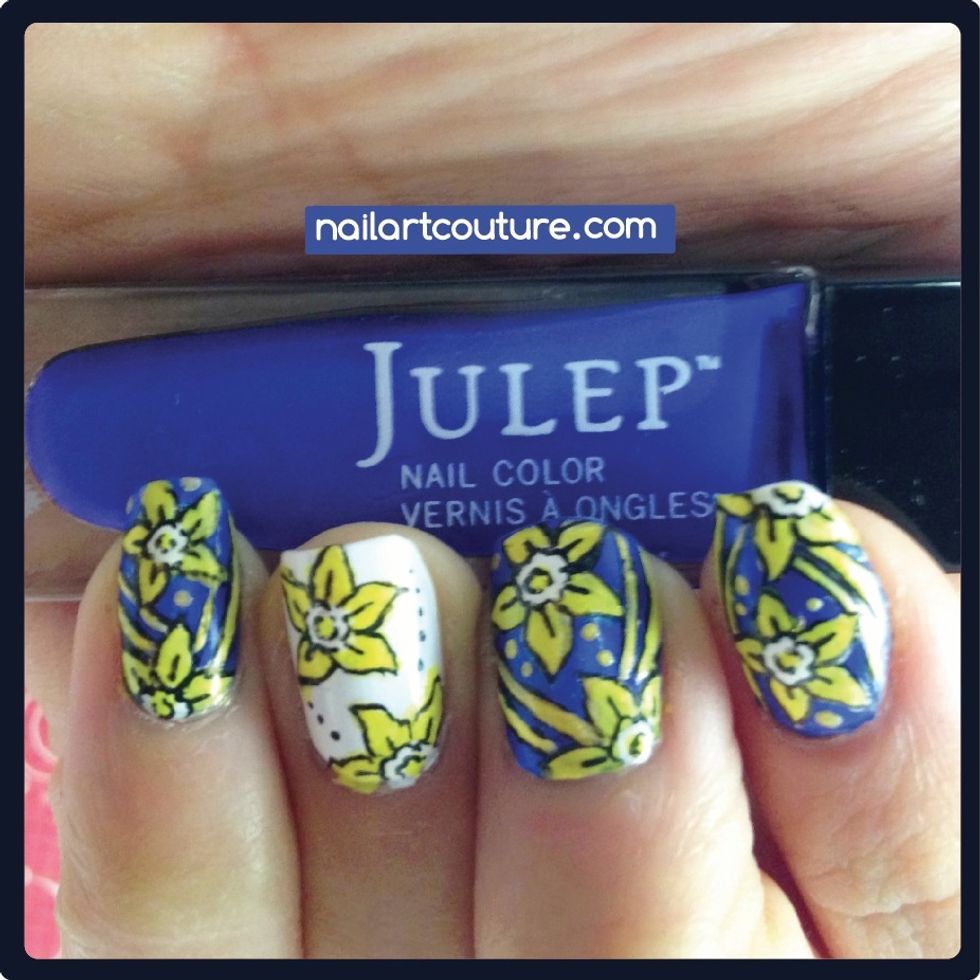 Finish it up with a top coat. You may consider creating an accent nail.
If you like to try out Julep polishes, check out my referral link bit.ly/julep12. Use the code FREEBOX to get free two or three polishes FOR FREE!!
Be sure to drop by my blog www.nailartcouture.com for more nail art and tutorial!
Pale yellow polish
Bright yellow polish
Shimmery yellow polish
Shimmery blue polish
White polish
Nail art brush
Dotter
Black gel pen
Nailartcouture .Com
I am a nail art addict and recently I decided to share my nail art with the world through my blog: nailartcouture.blogspot.com \nFacebook.com/NailArtCouture