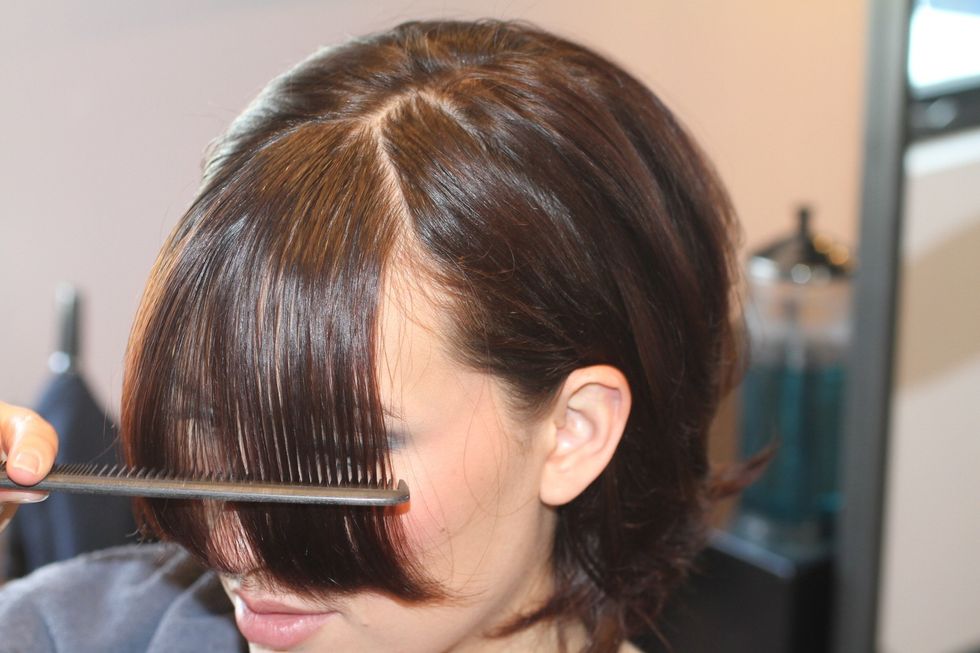 Part hair. Bangs begin where the top of the head starts to slope down toward the forehead. Comb hair down; grab the hair that falls between the outside edges of both eyebrows.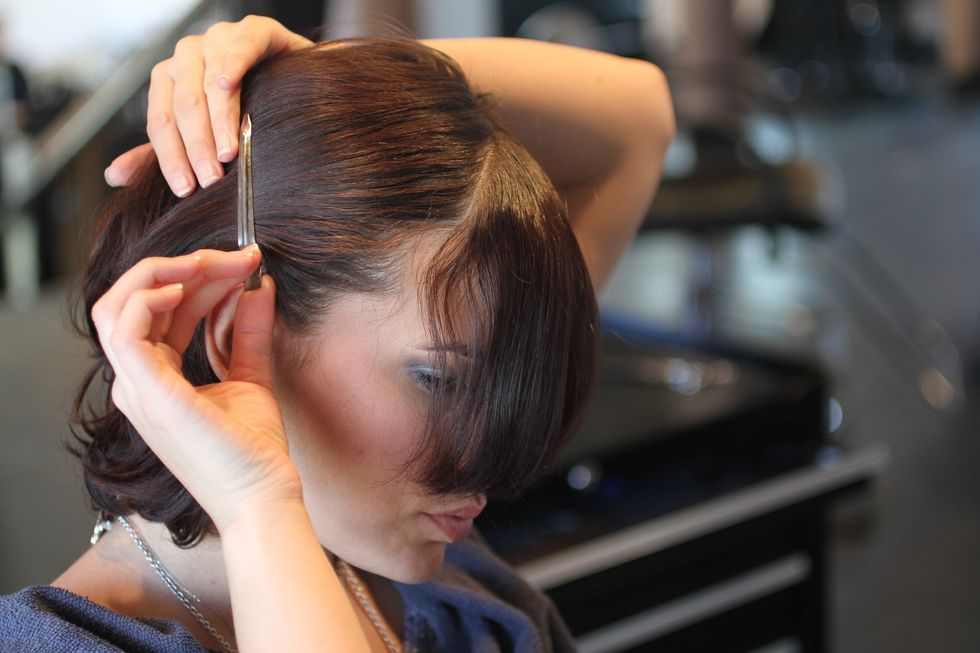 Clip the remaining hair away from your face.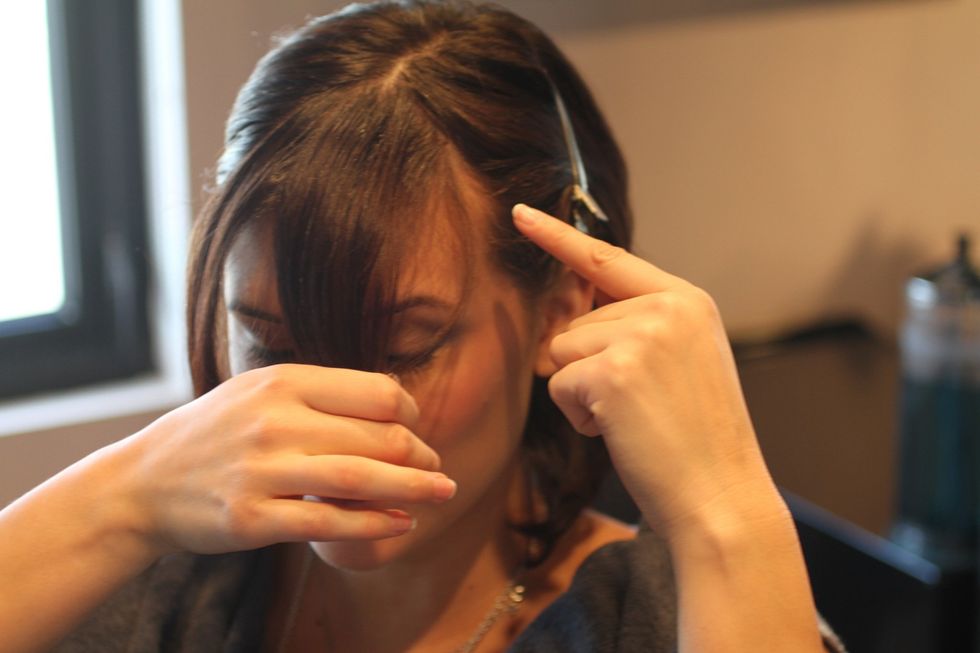 Find your cowlick. Hold your bangs horizontally with two fingers, lightly pushing up. The hair will split where your cowlick is — consider this when you cut.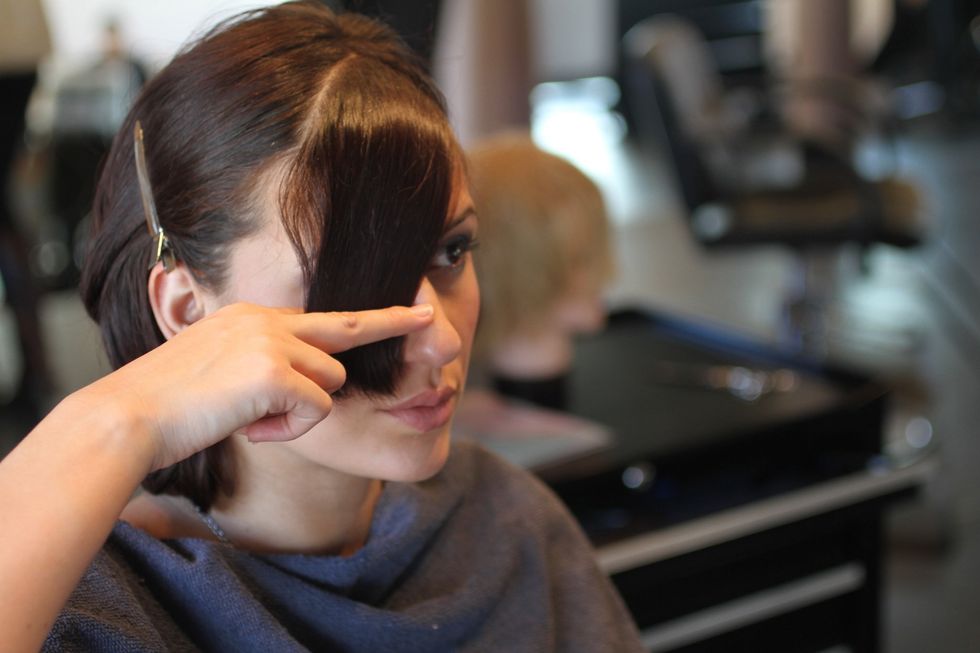 The most attractive place for your bangs to fall is somewhere between the bridge of the nose and the top of the cheek.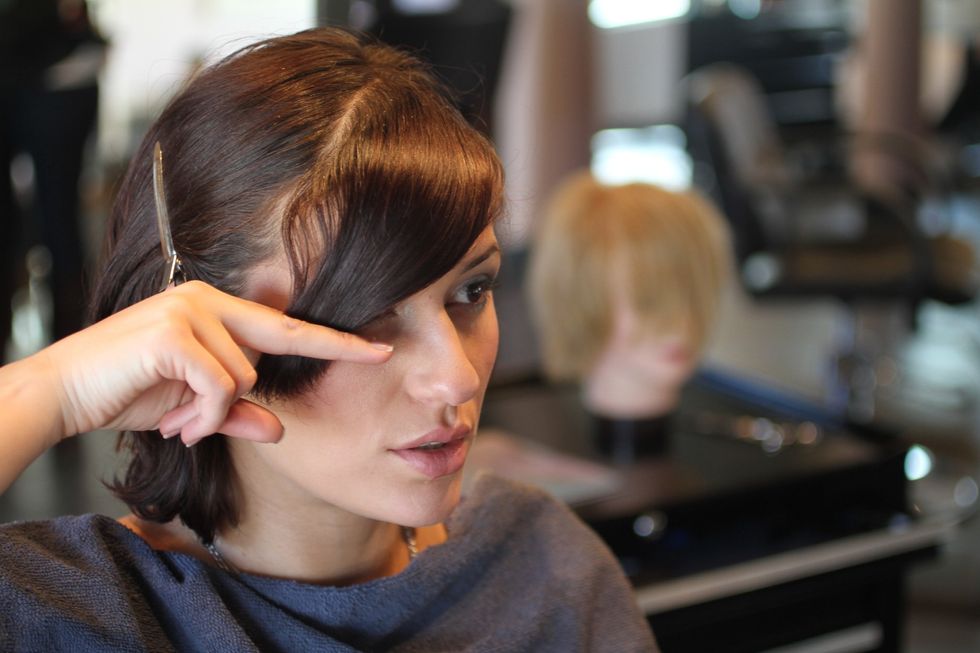 Practice holding your bangs at the length you want them to be — when you like what you see, take note of the length of hair hanging below your fingertips; that is how much you want to chop off.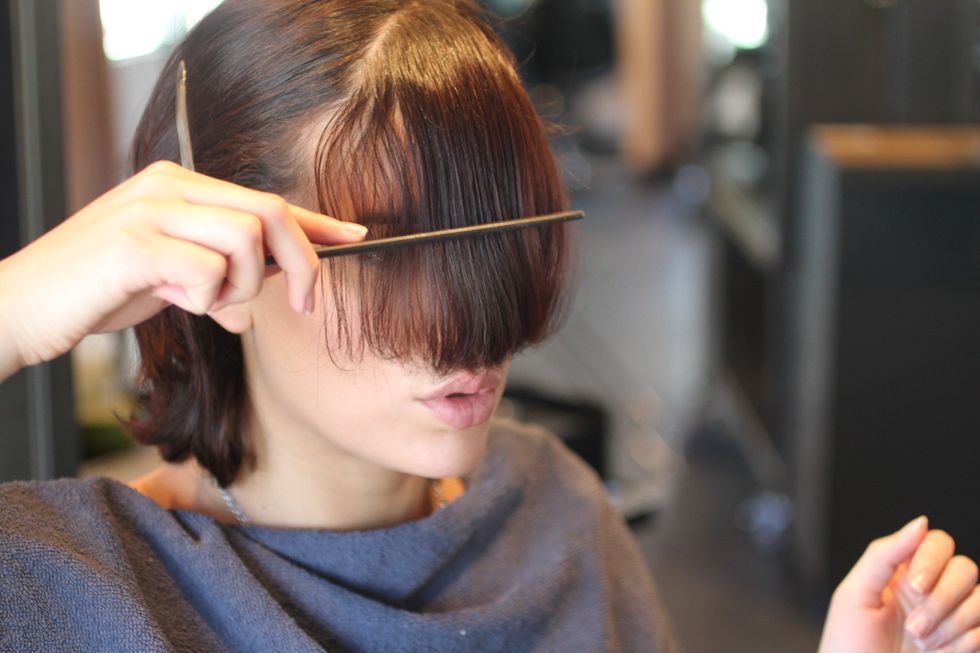 Comb your hair evenly across forehead. If your hair is thick, clip back the top half of your bangs so you can cut one layer at a time. If your hair is thin, you can cut it all at once.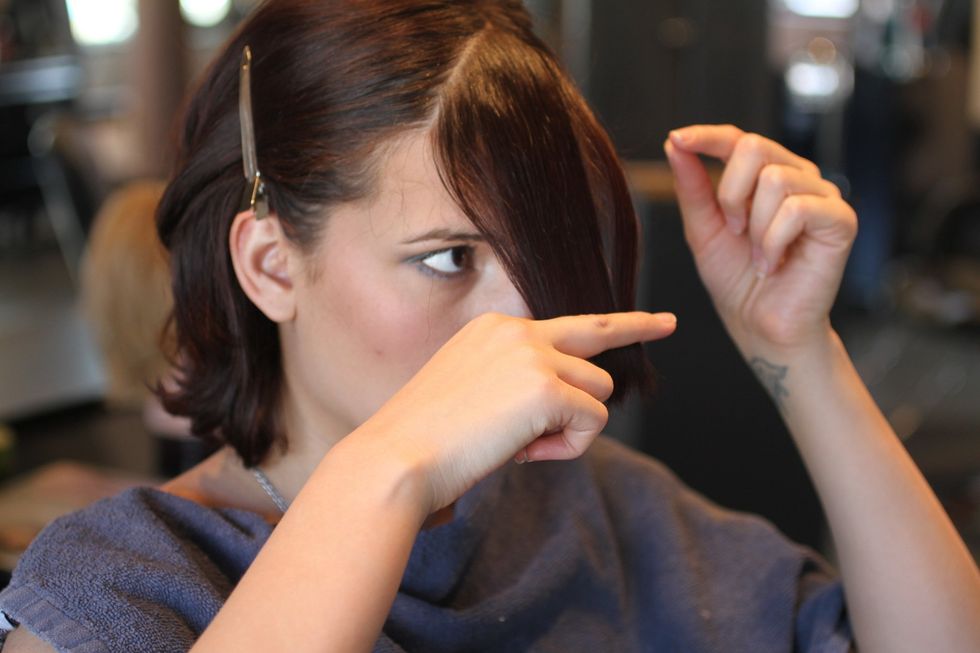 Holding bangs between fingers, pull them 3" away from your face. The hair will pull up, becoming shorter at the cowlick, so pull up the hair beneath it about a quarter-inch, creating less tension.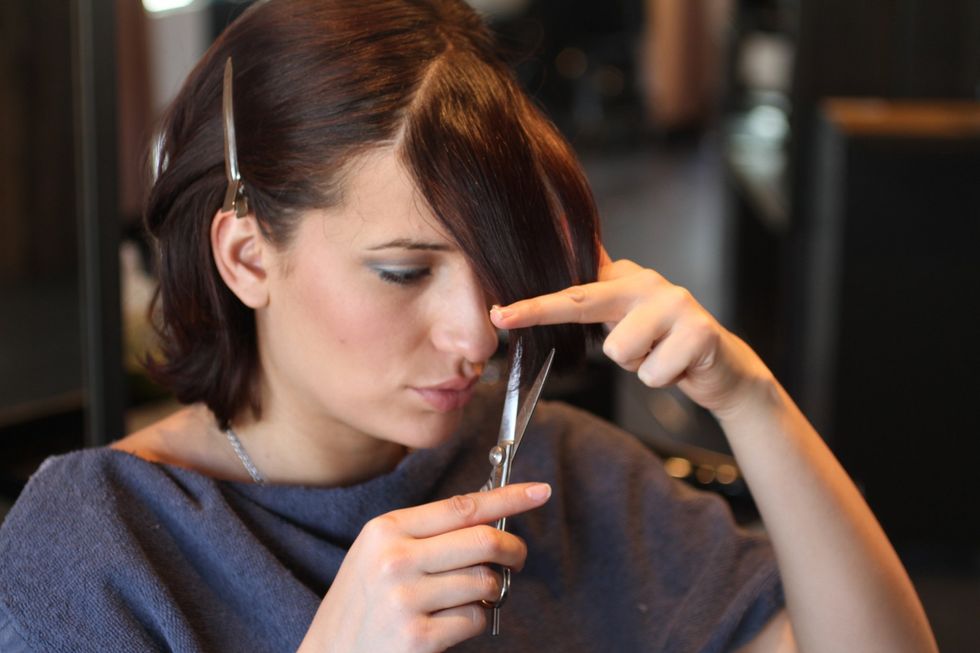 Point cut (i.e. cut hair with the points of the shears) the length just below fingers, snipping vertically into hair.
The ends of your bangs will look like little V's. The deeper the V, the more texture you will have.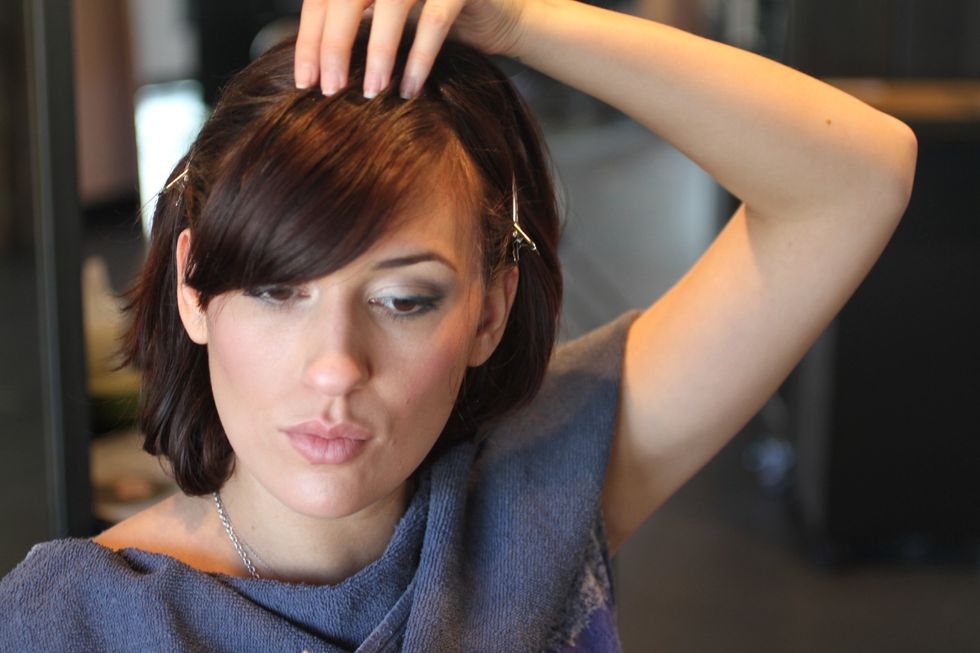 Tousle bangs, making sure they look the way you want them to. Clean up strays. Repeat the cutting process if they are still too long.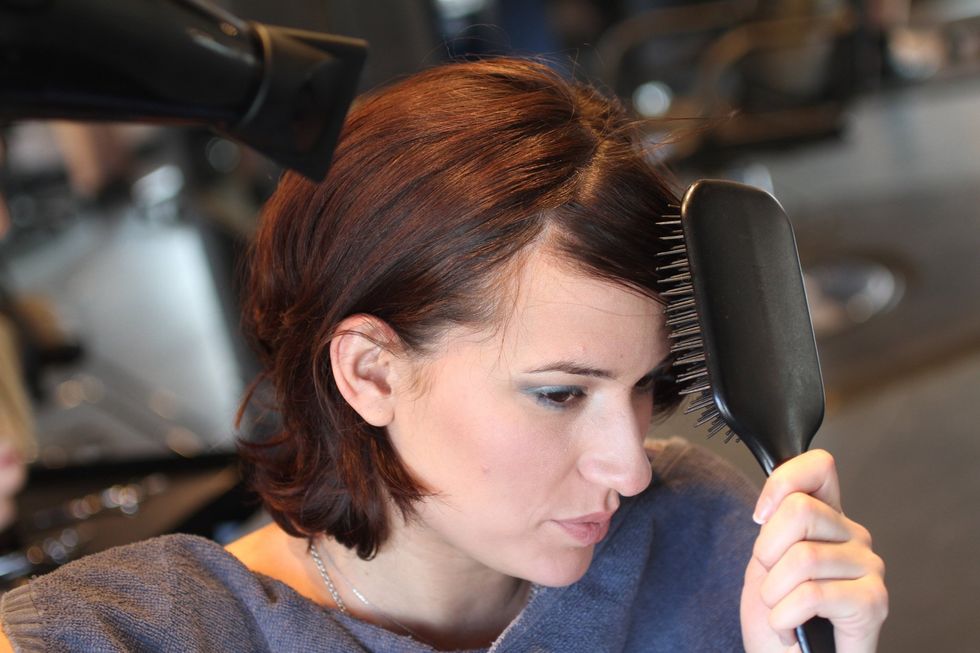 Wet bangs and brush from side to side as you blow dry them completely using a paddle or boar bristle brush. Add a styling product if you have a strong cowlick.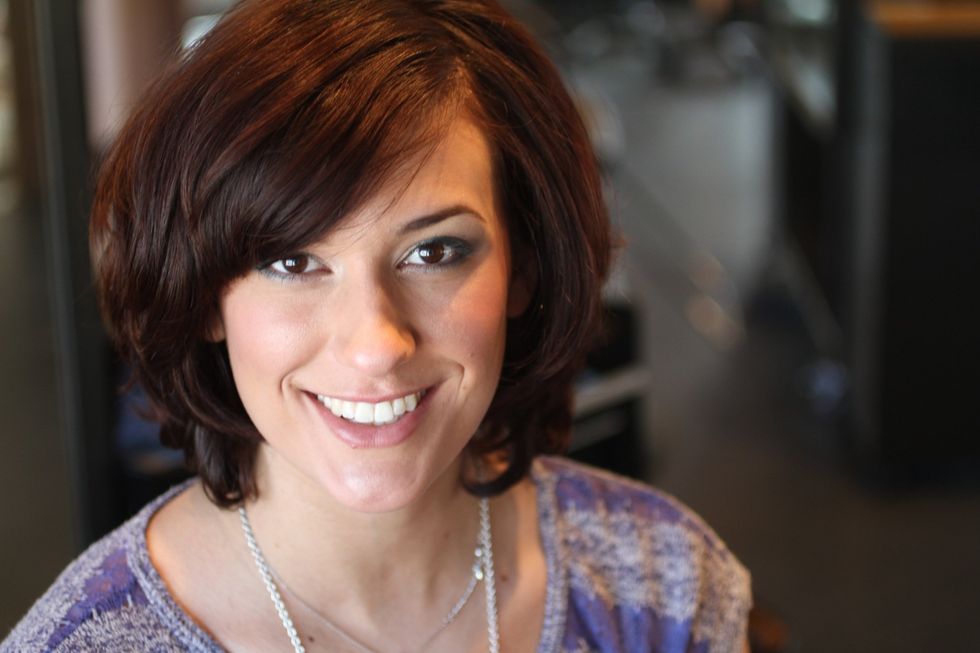 Boom. Banging side-swept bangs.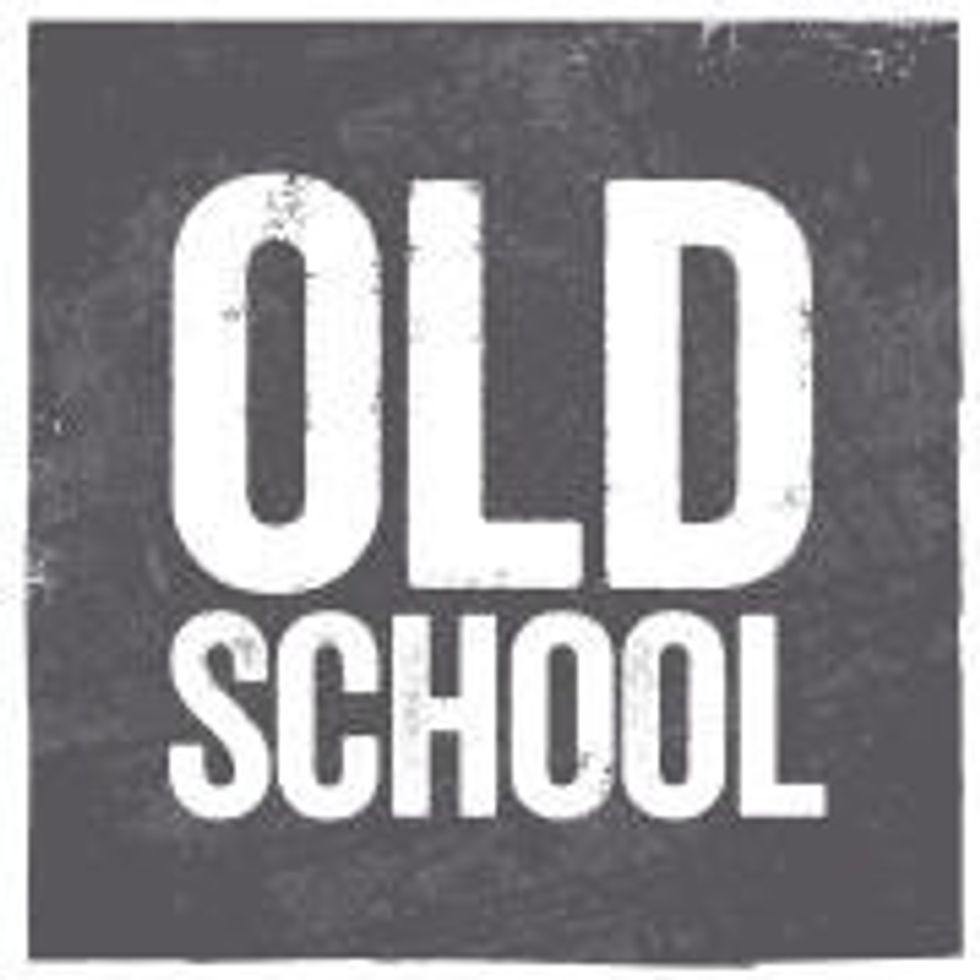 See more tips and guides like these at www.theoldschool.com.
small towel
hair cutting scissors
comb
hair dryer (optional)