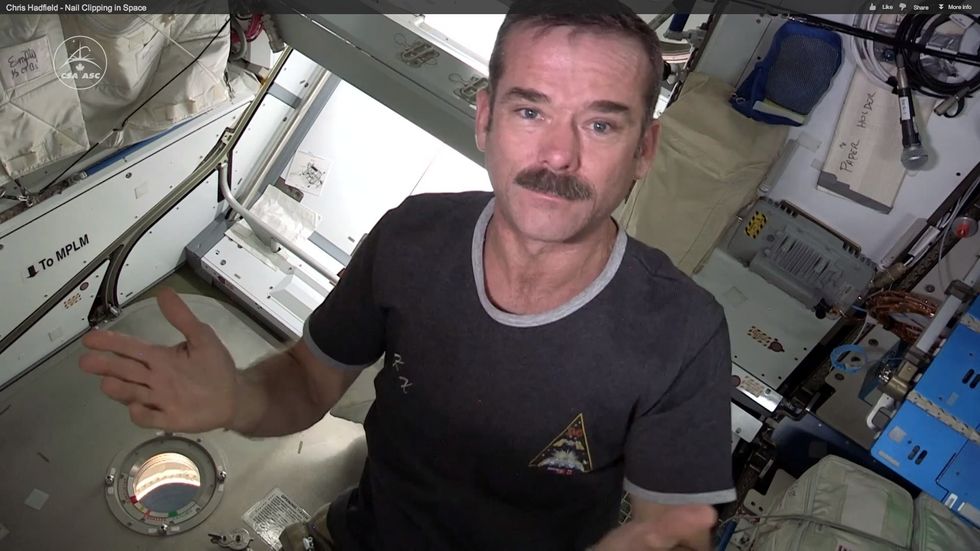 Groomed your mustache but can't rock out because your nails are too long to strum?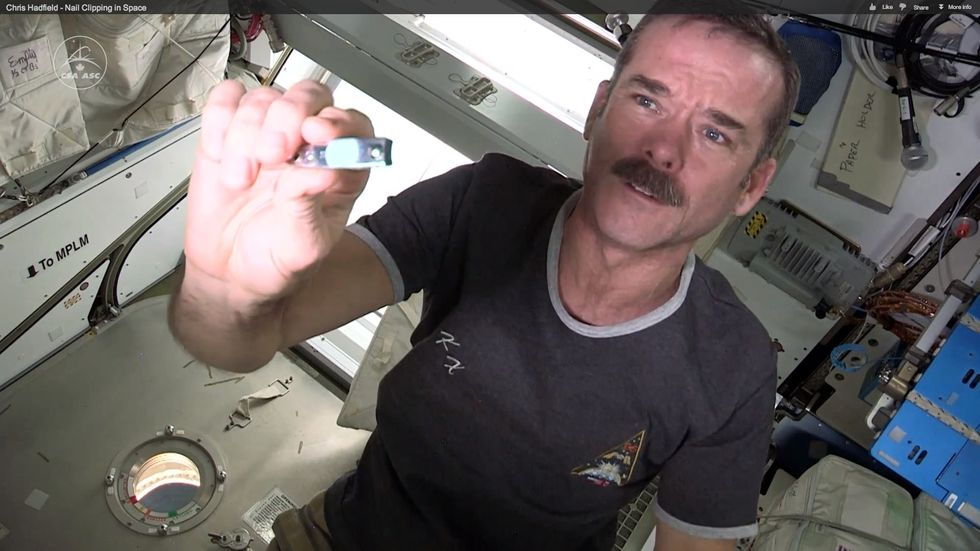 Grab your Velcro lined nail clippers from the bathroom
Be careful now: if you cut your nails, they will float around and possibly get in your eye. You need a plan!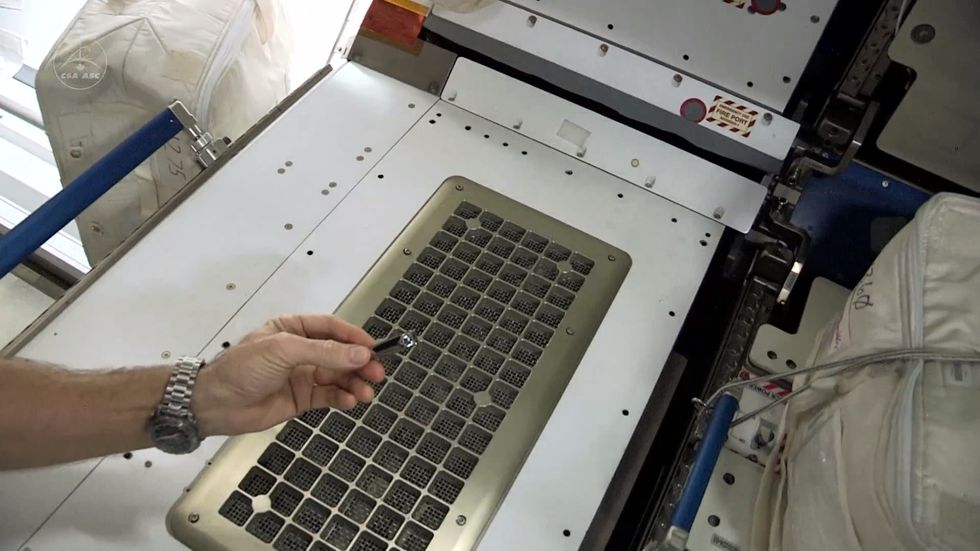 Find an air vent that sucks.
Strap yourself down so you don't float away.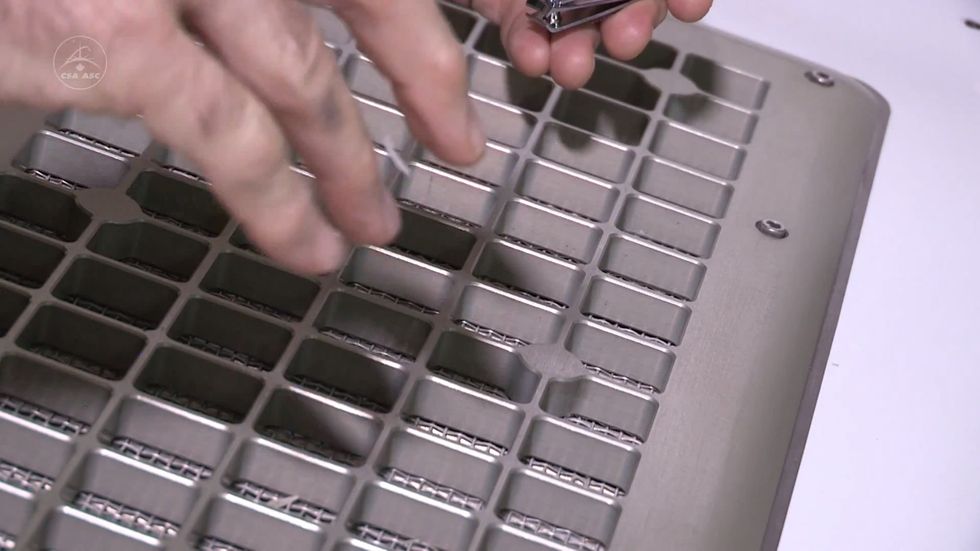 Then cut your nails into vent. Grab any floaters!
Later in the week when you vacuum the station your cuttings will be easy to clean.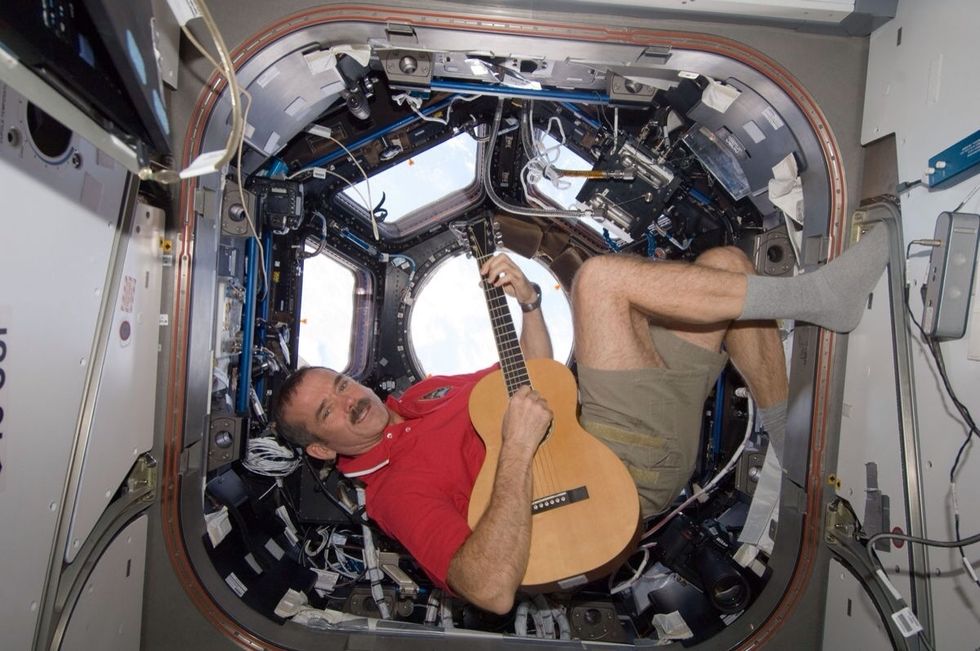 Now, with short nails, you can get back to prepping science experiments and rocking out!
1.0 Velcro lined nail clippers