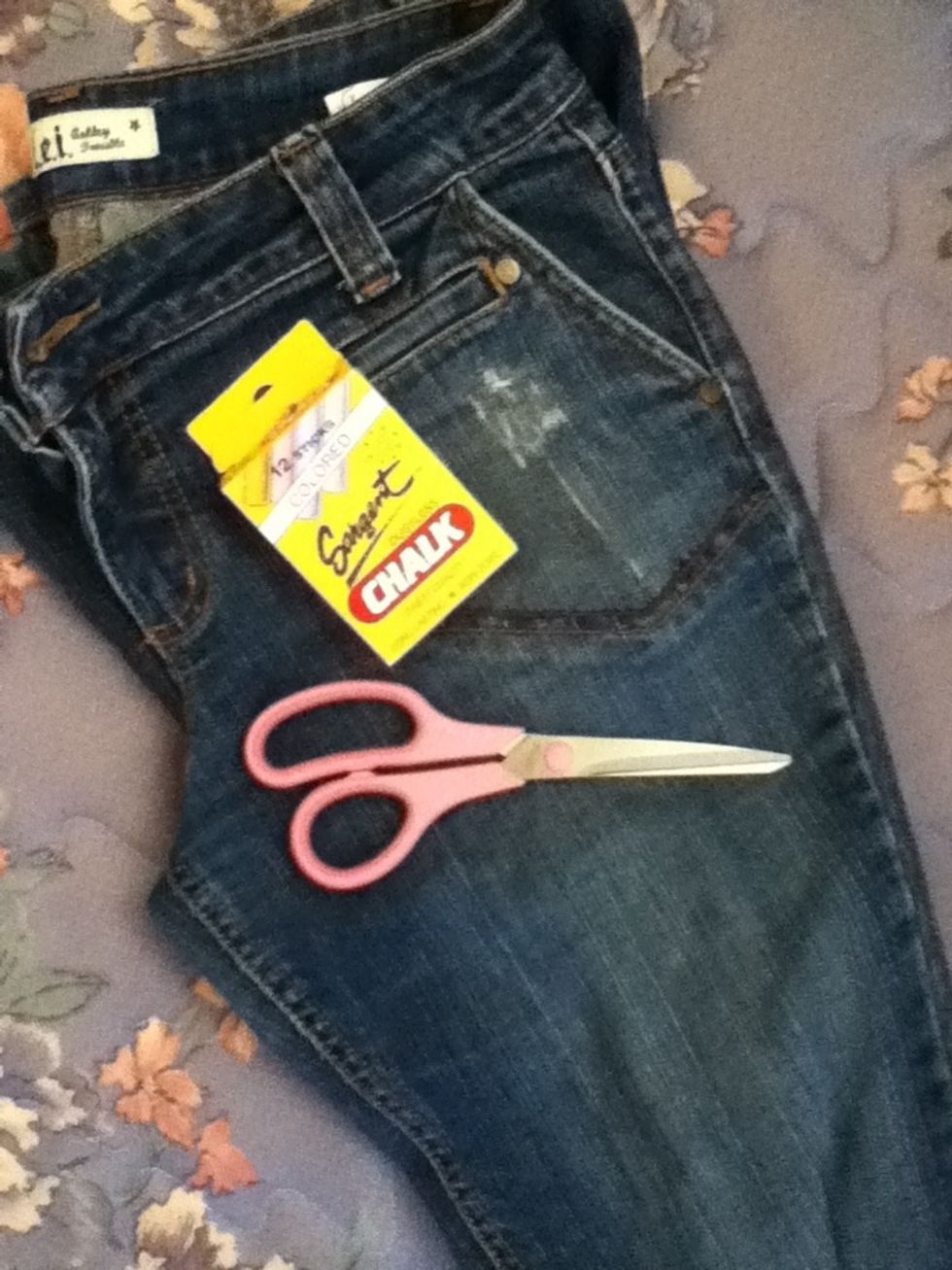 Supplies:)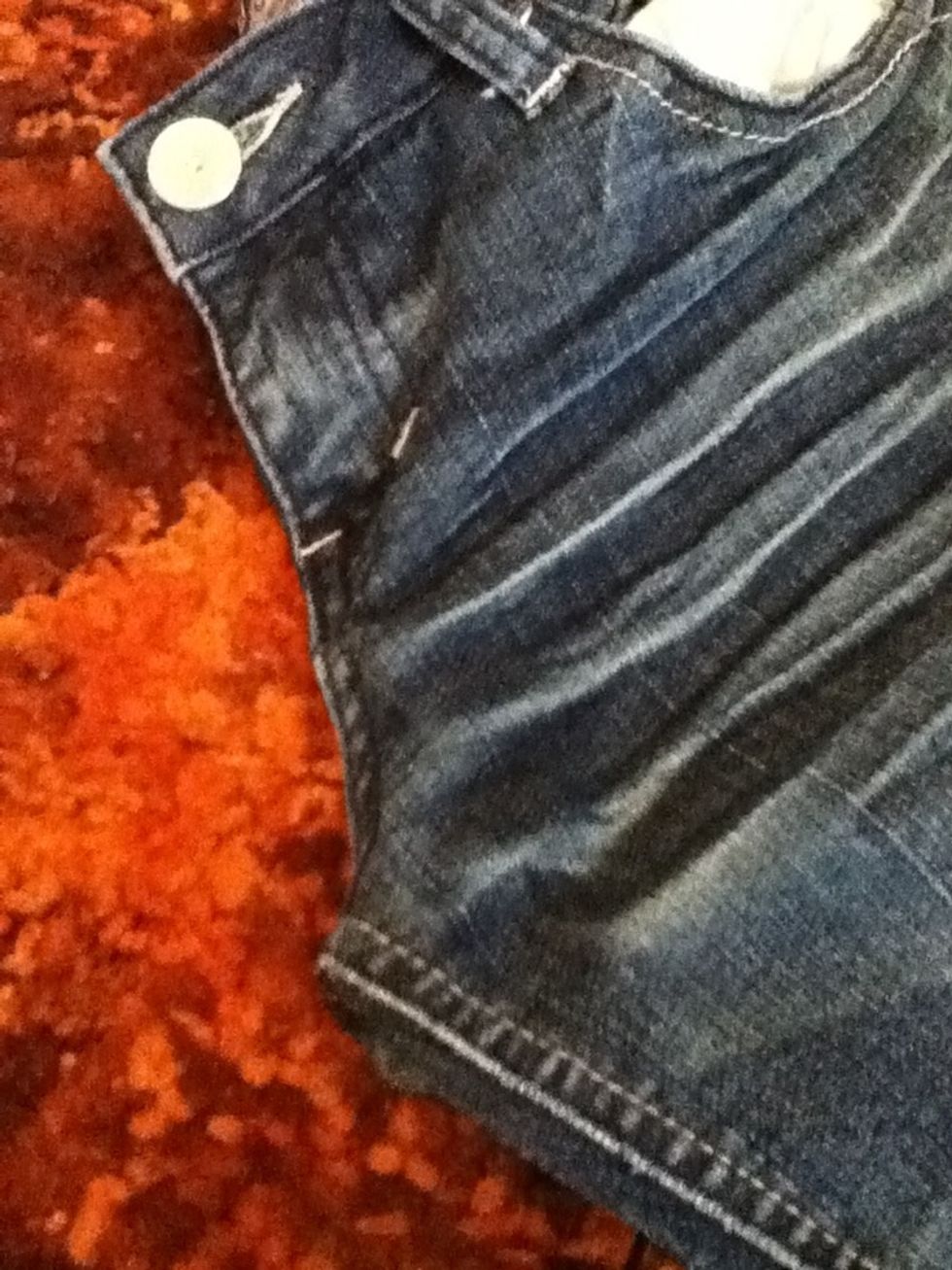 Fold pants in half and make sure the crotch seam is up and the inside seams are out like shown.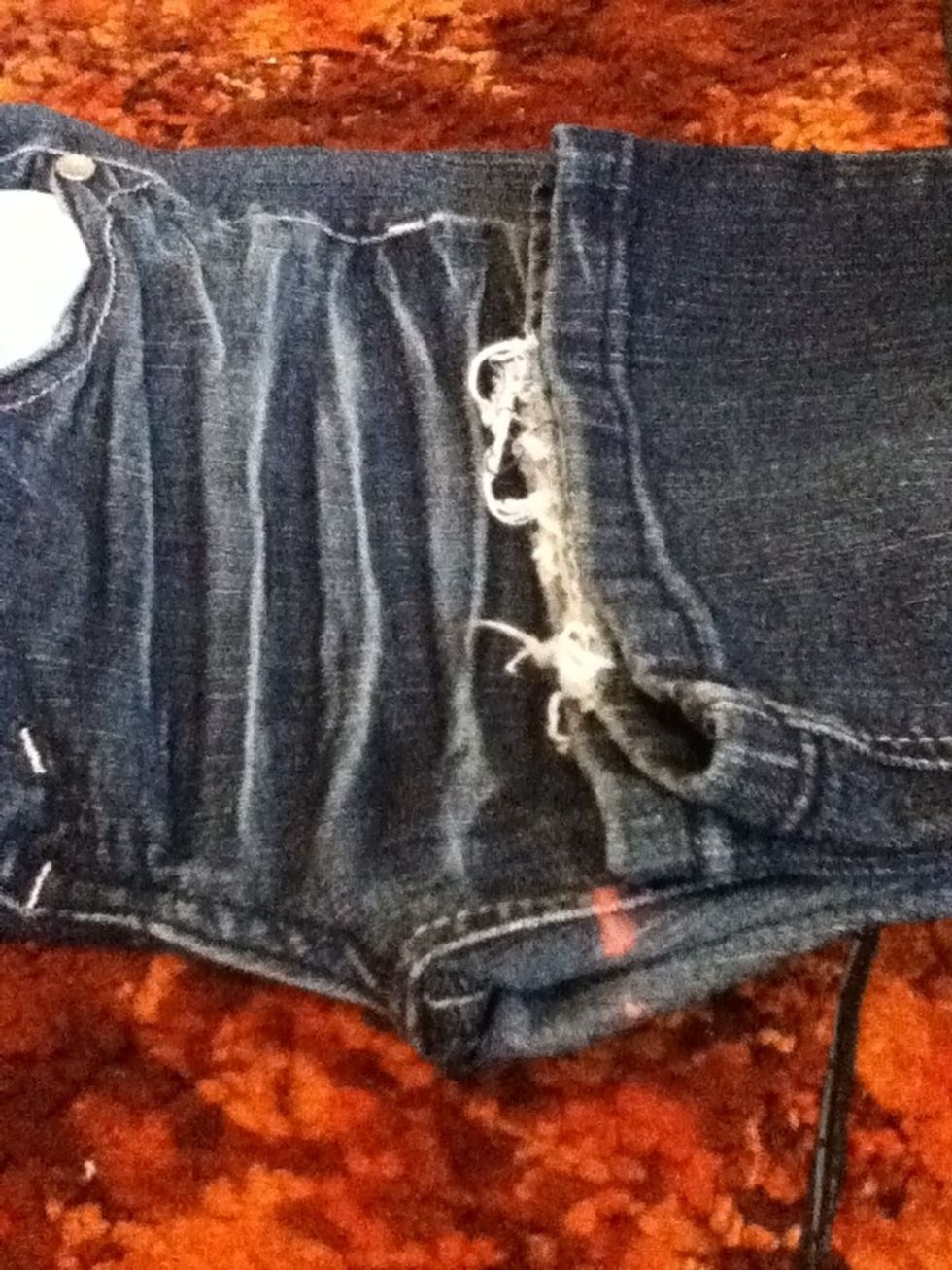 Bring the leg bottoms up and mark the inside and outside with chalk for where you want to cut. I mark the outside about a half inch lower.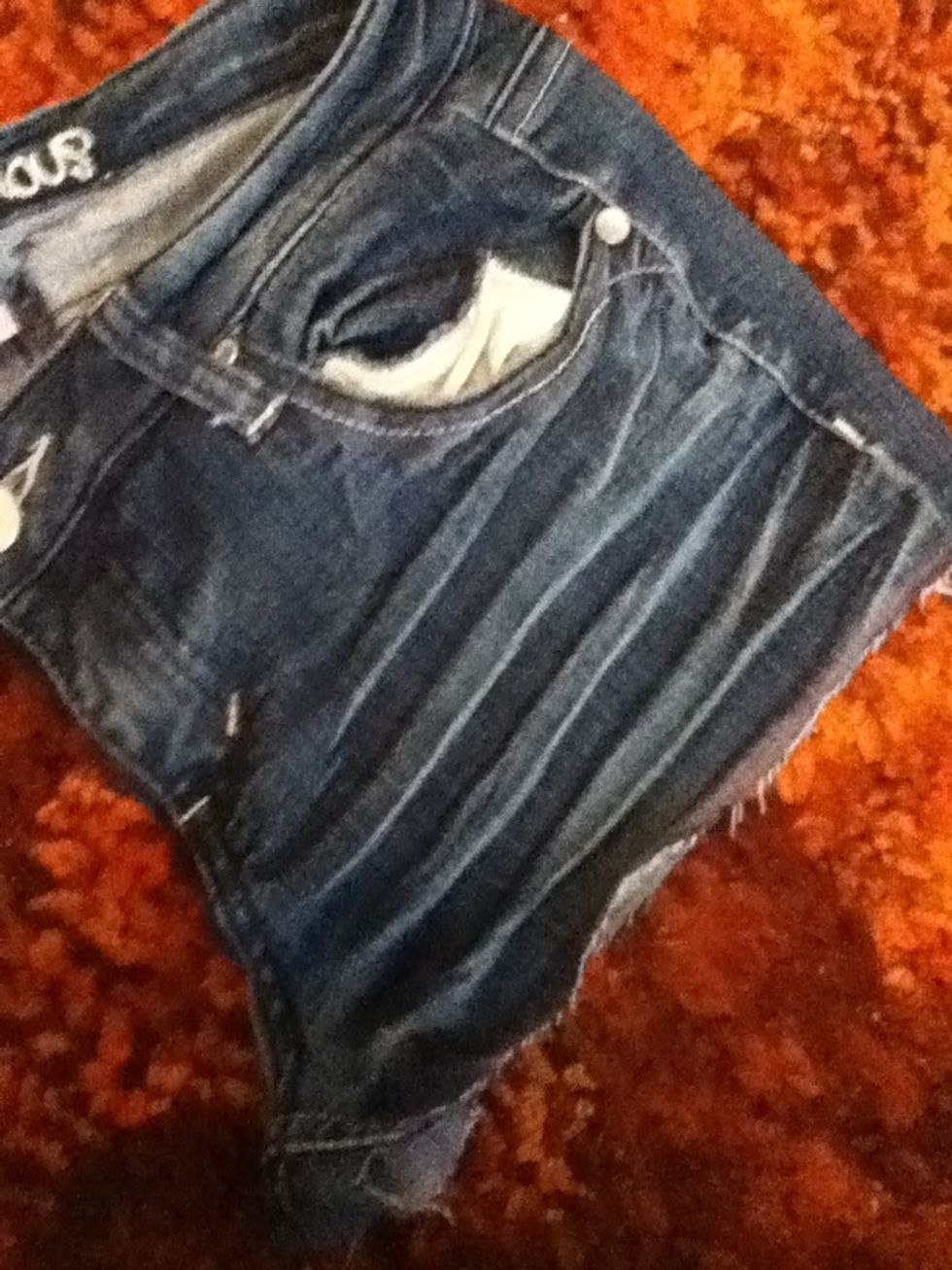 Now cut the line you made and try on the shorts! Mark your sides lower by an inch if you plan on cuffing them and then hot glue the edge or sew.
If you want to know how to distress the edges, or make holes, ask me and I'll make another tutorial:)
Pants
Sharp scissors if cutting jeans
Pins or a marker, chalk, etc
Can use hot glue if you want a cuff