This is just a quick guide to how I cut my daughters hair at home. I'm sorry for the lack of photos.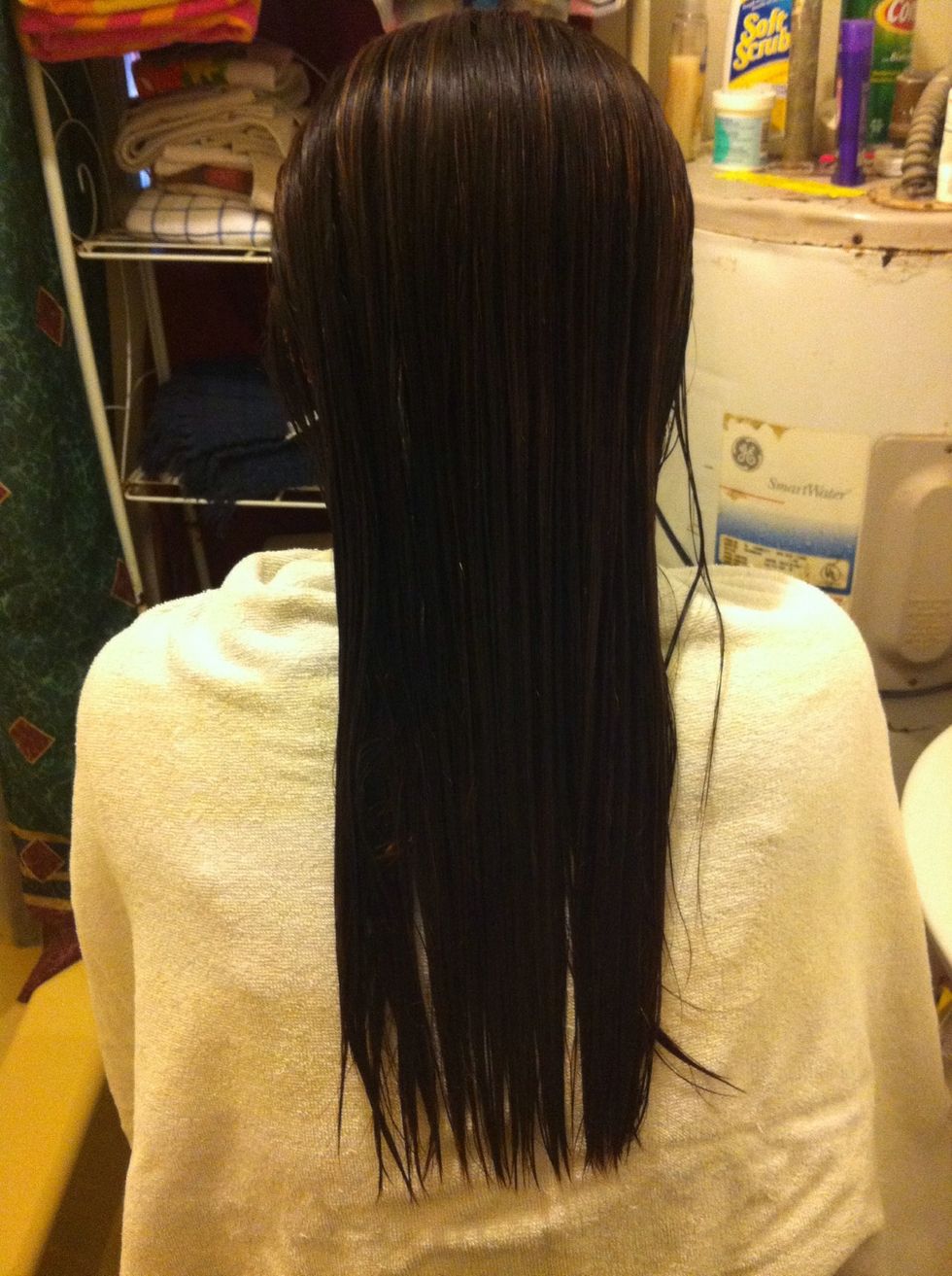 After washing, brush all hair straight back. Brush hair as smooth and straight as possible.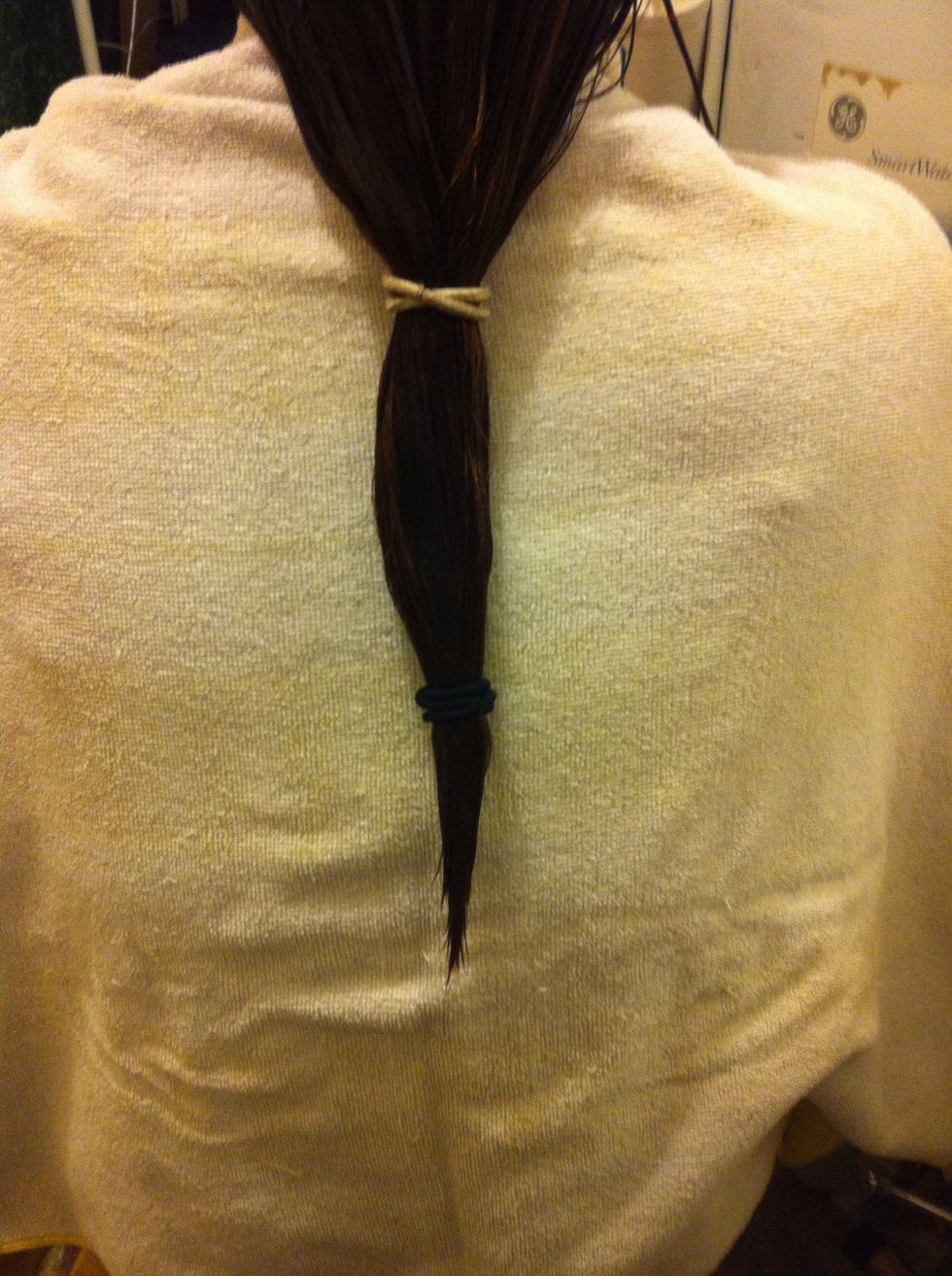 Put 1 hair tie about midway down and the second hair tie where you want to cut.
Now, cut just above the bottom hair tie!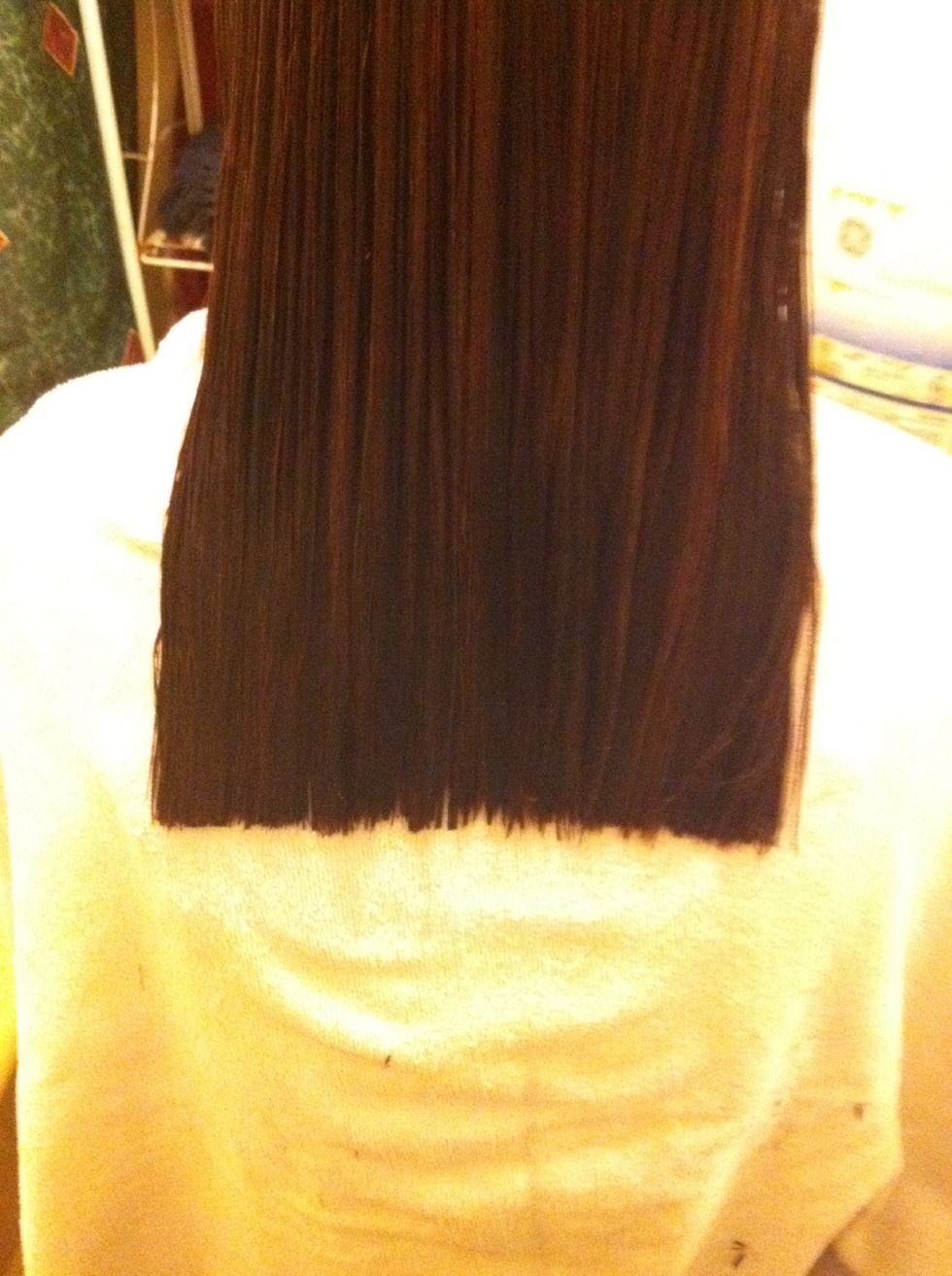 Take out hair tie and brush flat to trim as needed.
This produces a straight across the back cut.
Decent hair scissors
2.0 Hair ties