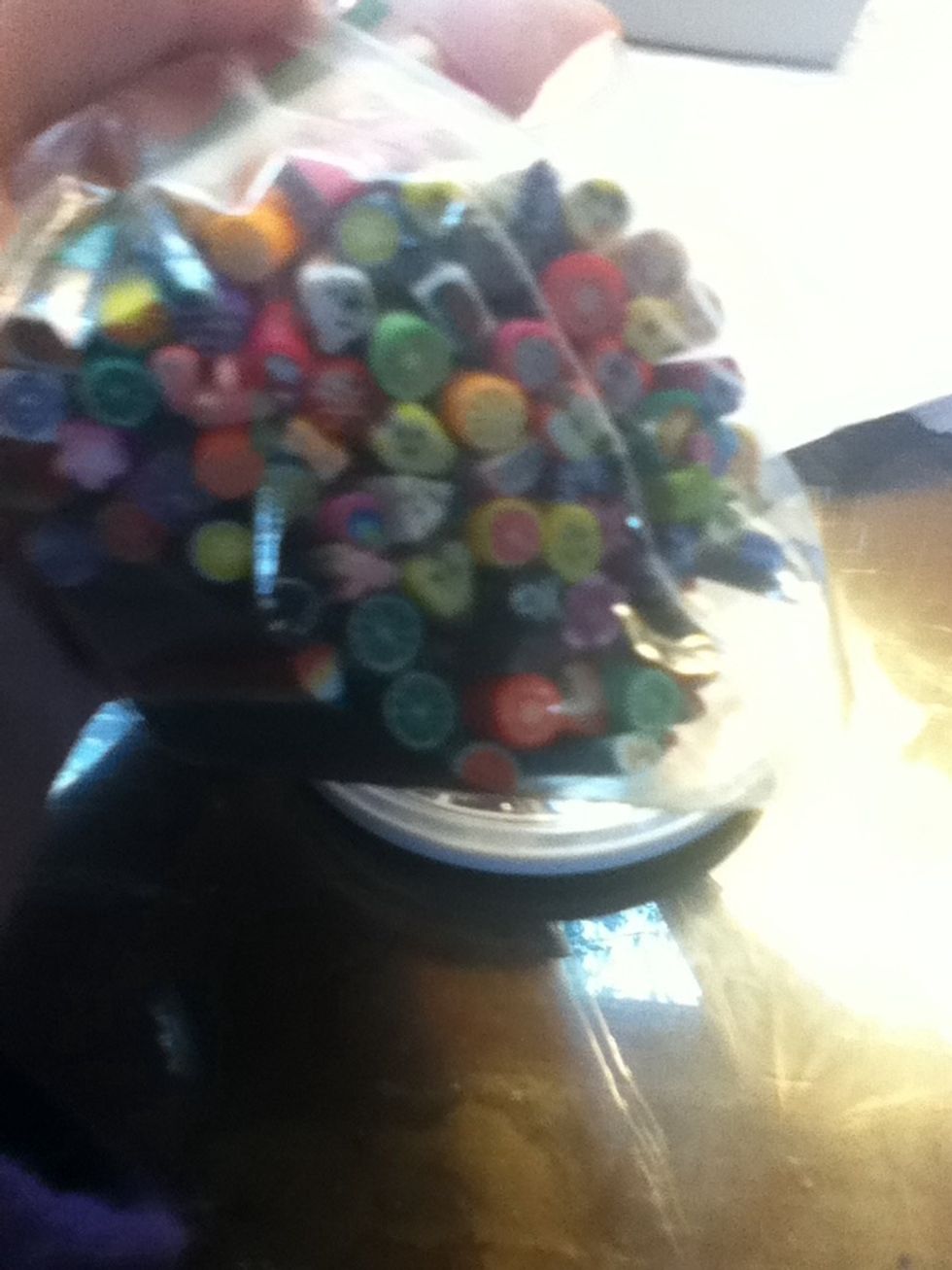 Fimo is a short stick with a design going all the way through. You can buy 100 sticksA of it (each stick can be sliced 100 times) on eBay for around 4-7$. 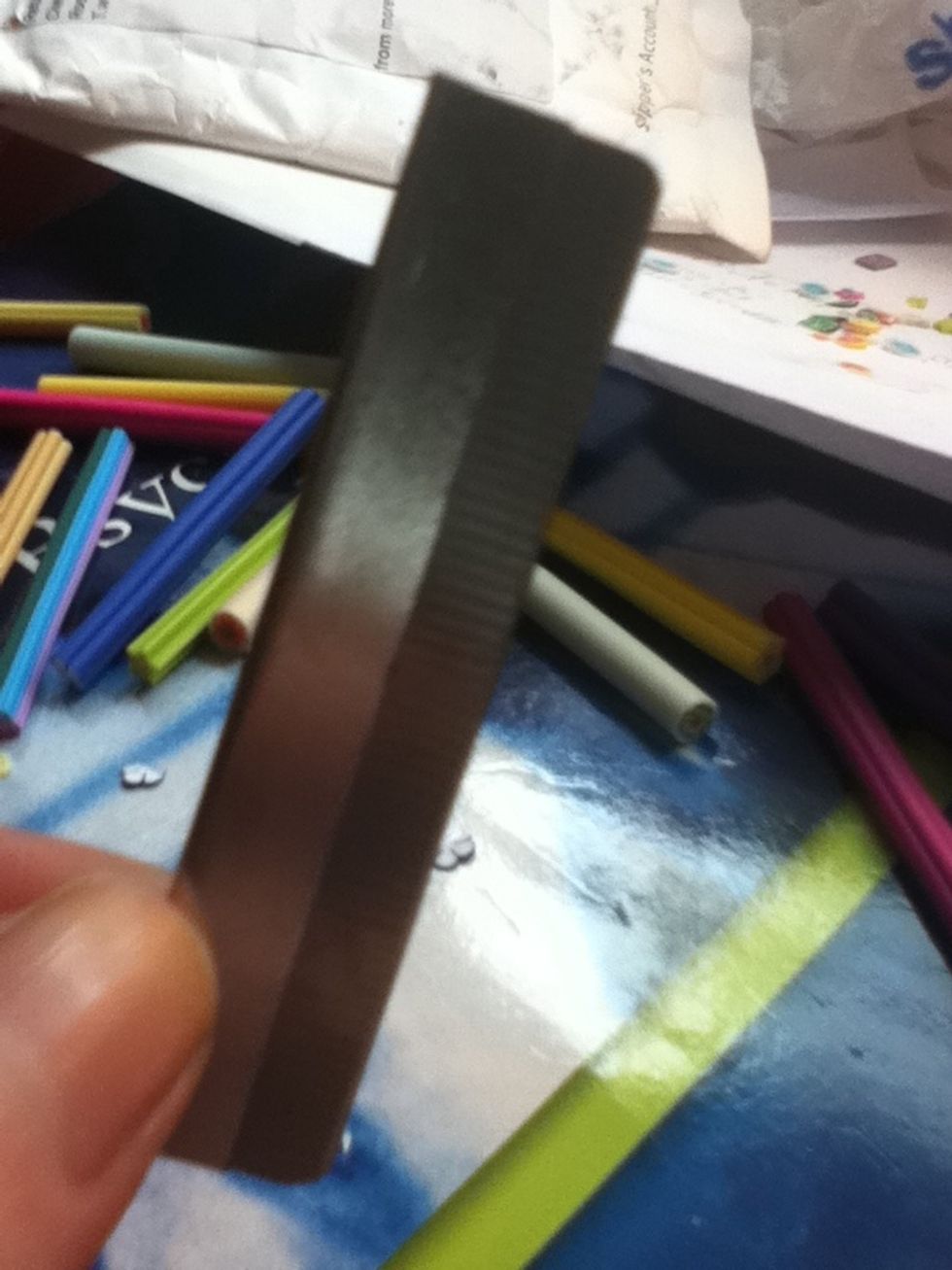 If you choose to buy it or already have it you want to make sure you get the one with the blade! It's very sharp but easier to handle than a knife. If you don't have one you can buy one at lowes.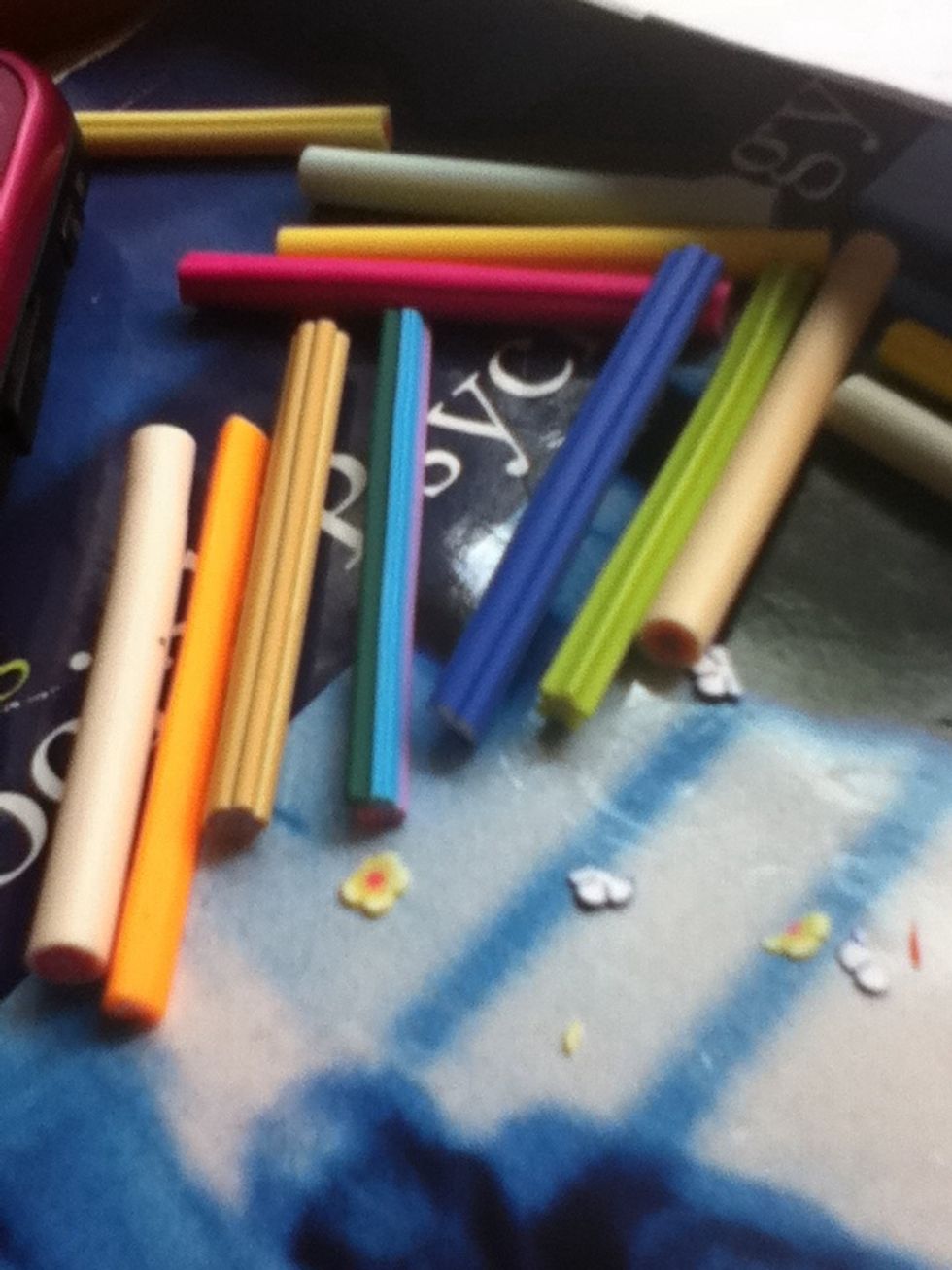 Pick out the type you want! Be creative! Make sure you do not saw through it, just do one even cut. Try to make it as thin as possible as you can see I cut too thin and it broke.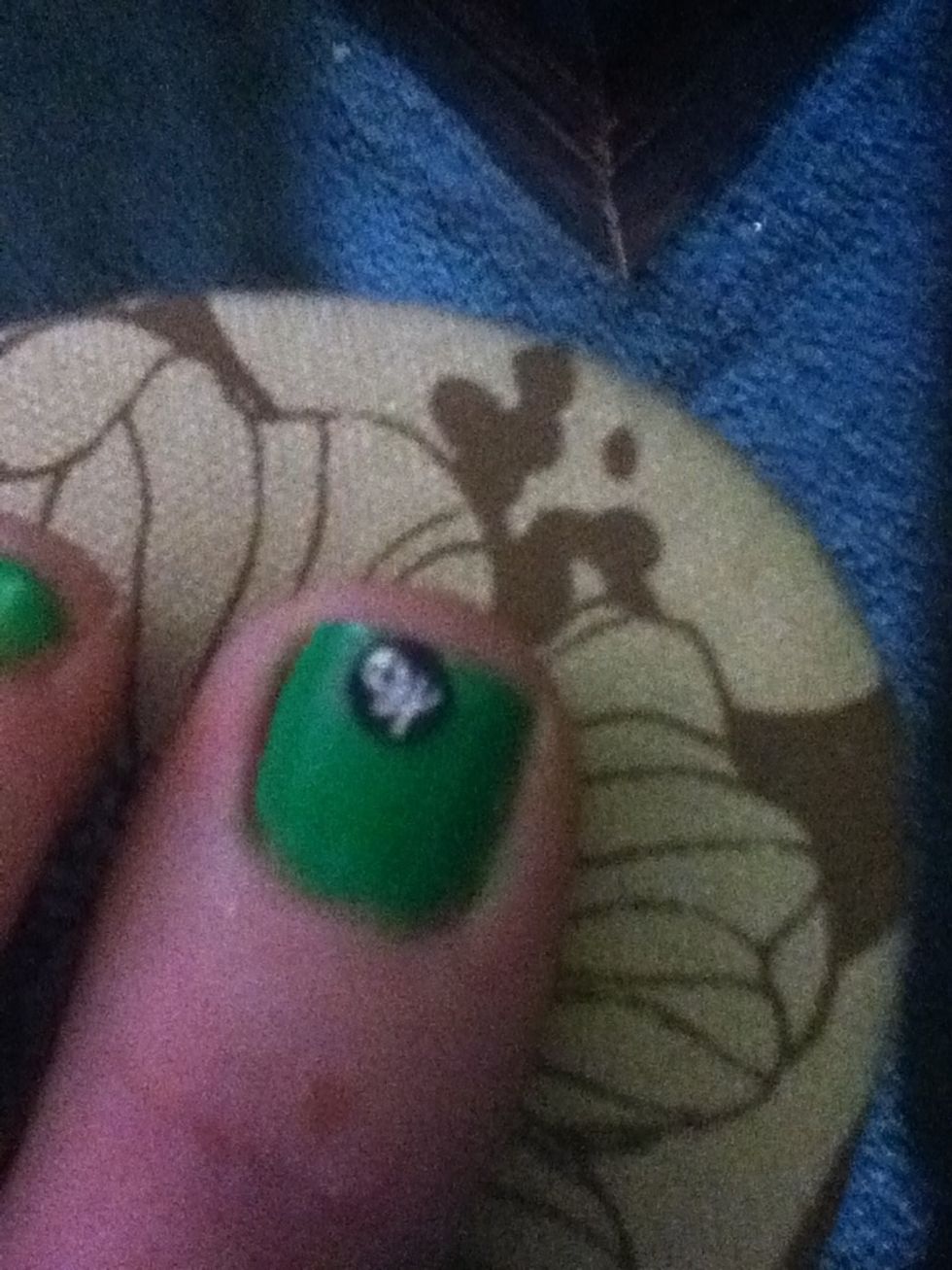 To apply it you put clear coat on and put it where you want it and put another coat of clear coat again(: