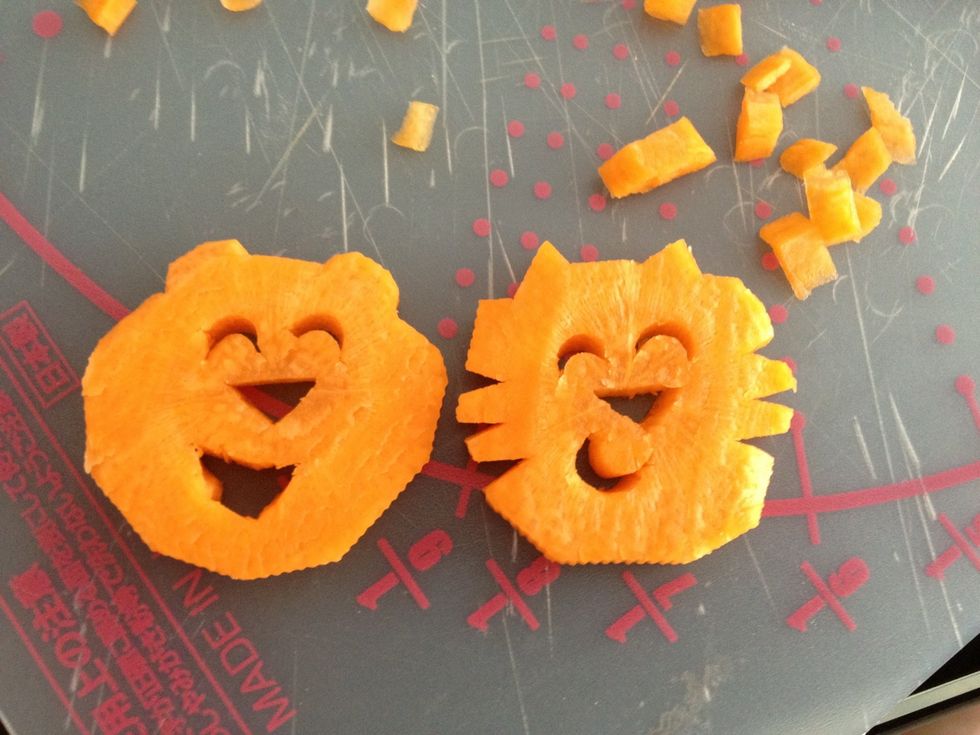 This is what we want to achieve. It's very simple actually.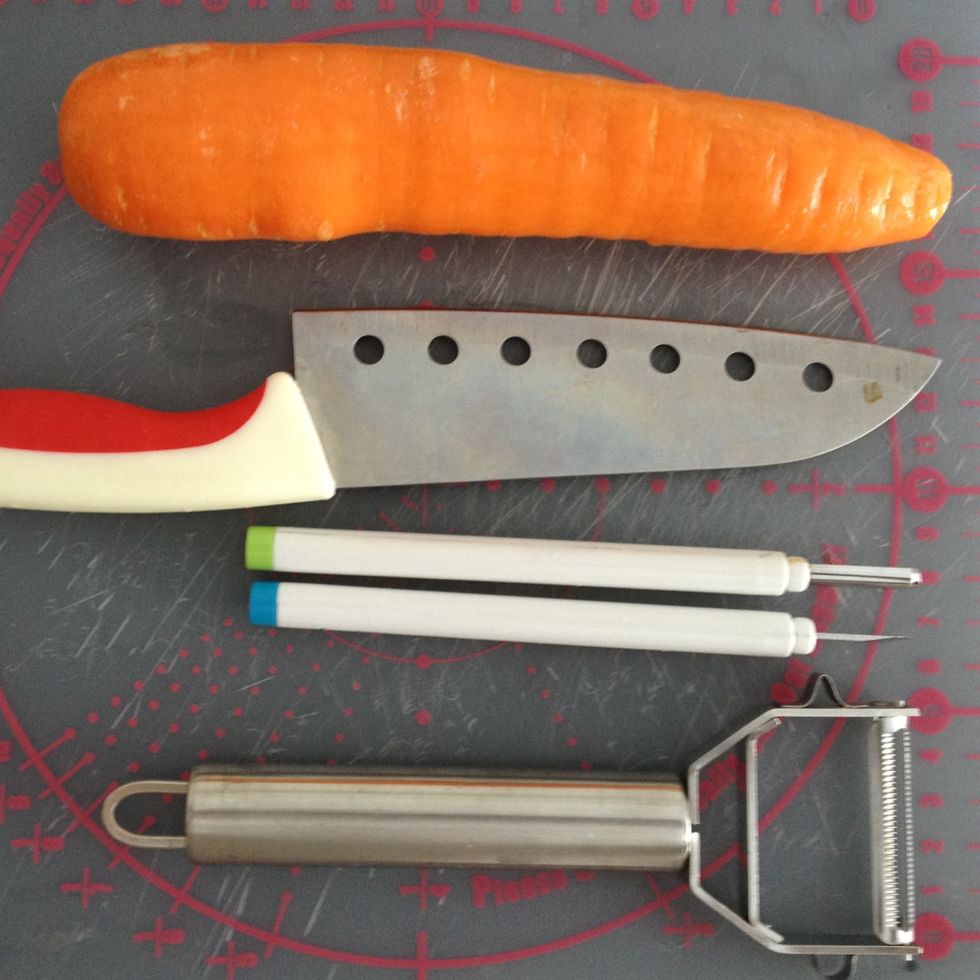 What you need. Carrots, knife, carving knives, peeler.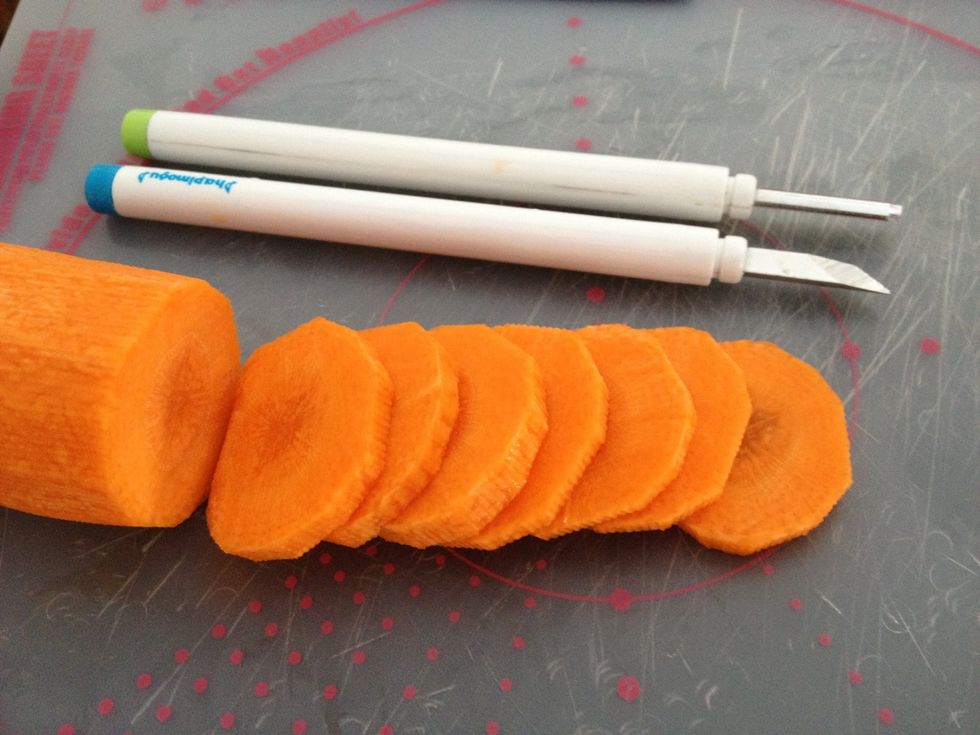 Cut carrots to desired thickness.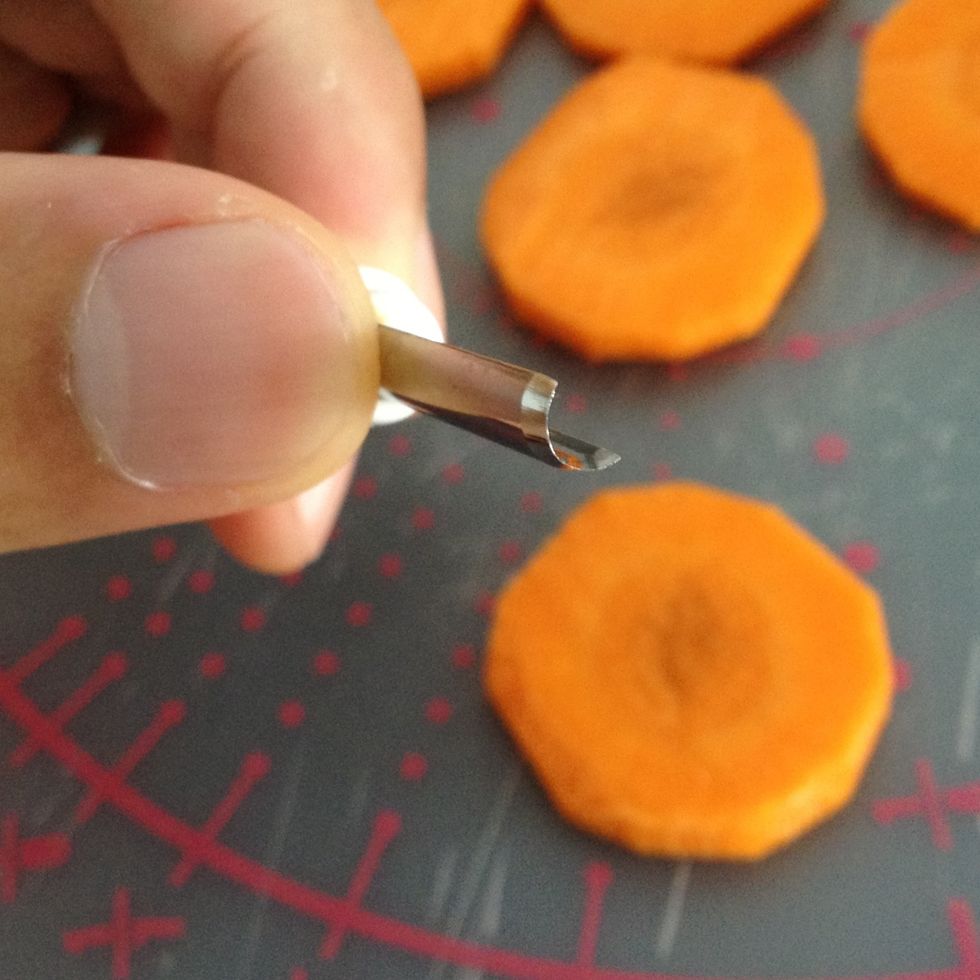 The secret is the carving knife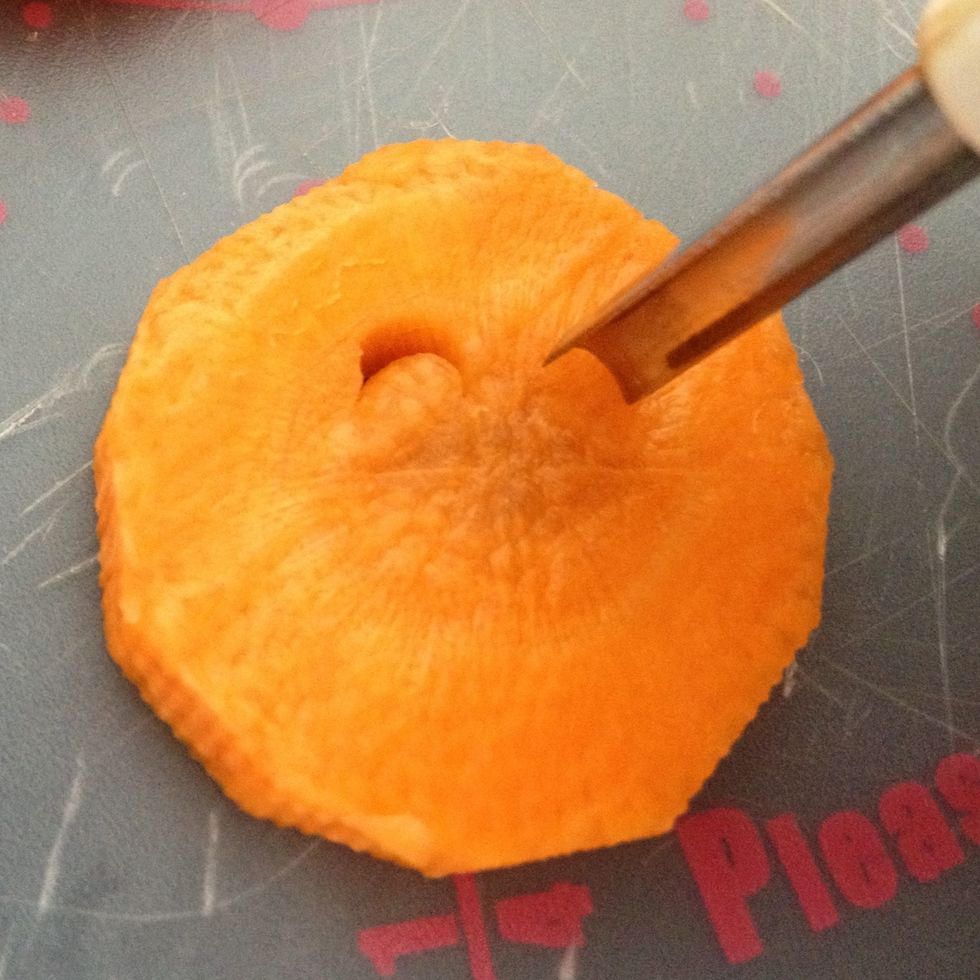 Do a semi circle cut then move the knife down and do another cut. There you have the smiley eyes. :)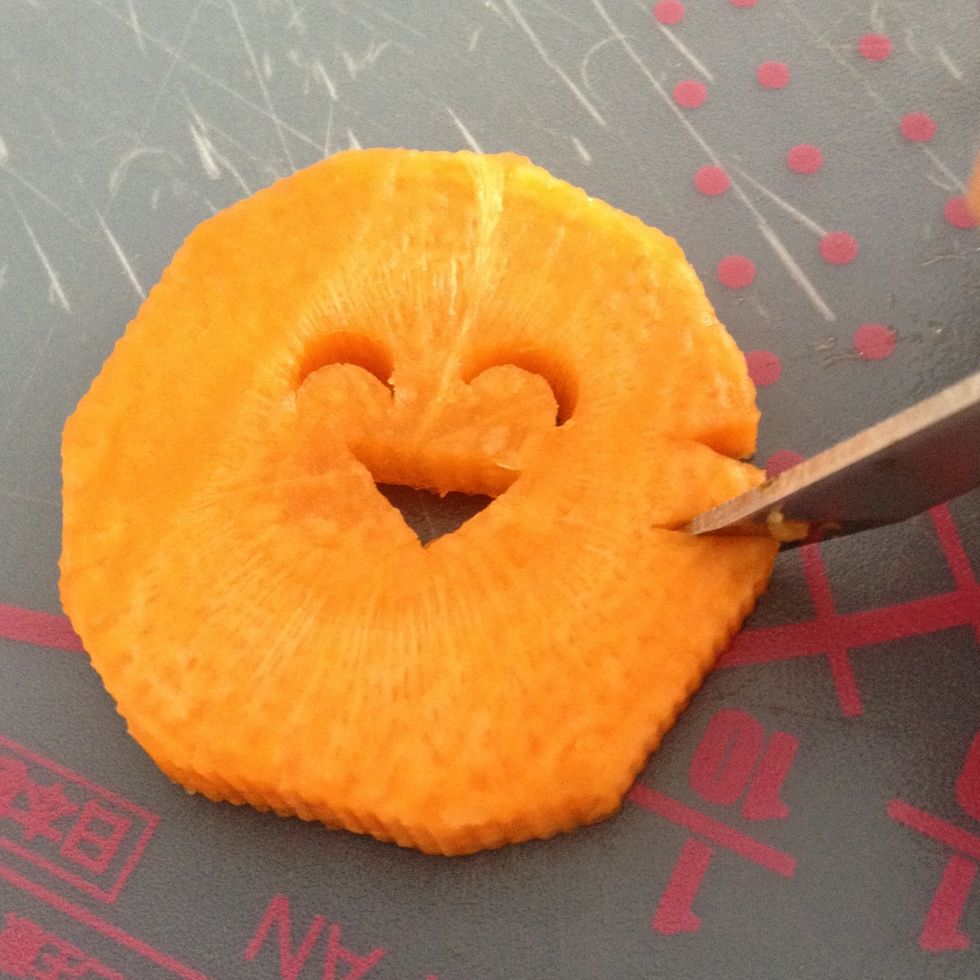 Using a straight edge carving knife, cut a small triangle for the nose. For the whiskers, just cut off a few small triangles at each side.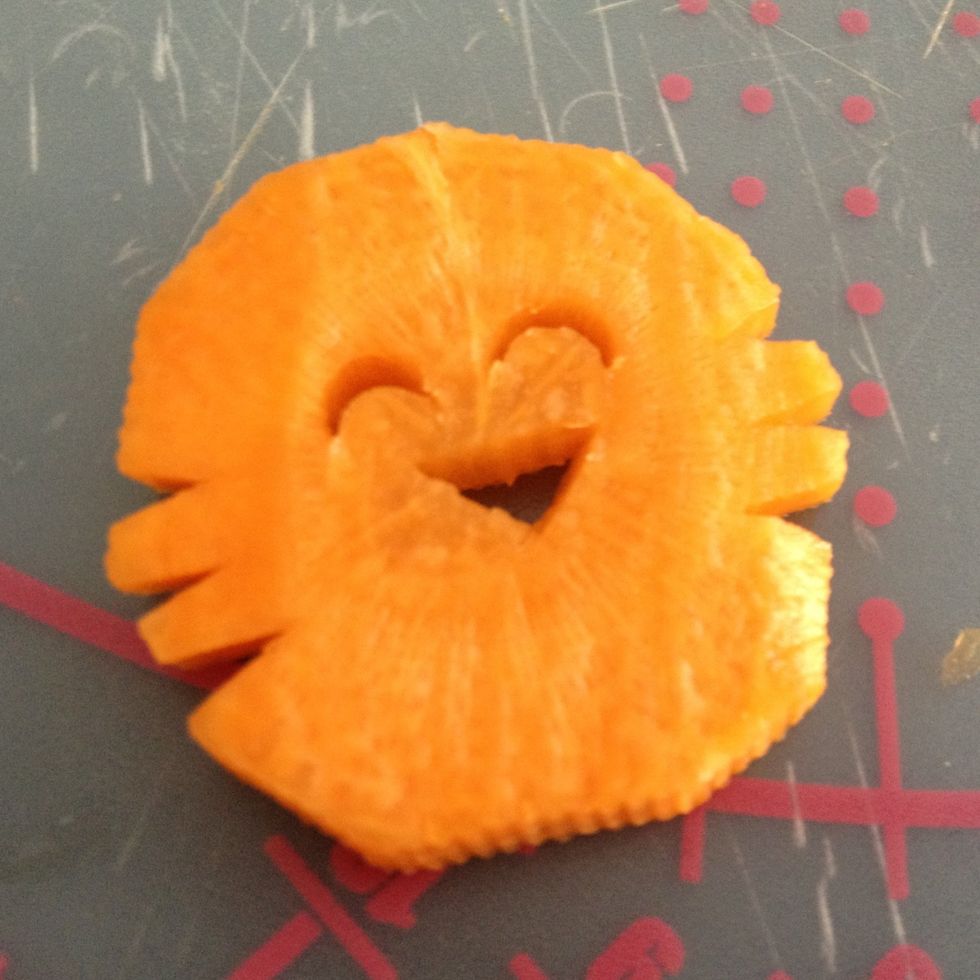 Now we left the ears and mouth...
Some ideas for you. Hope your kids will enjoy eating carrots more. :)
U-shaped carving knife
Straight-edge carving knife
Carrot