Tools needed
Sconce base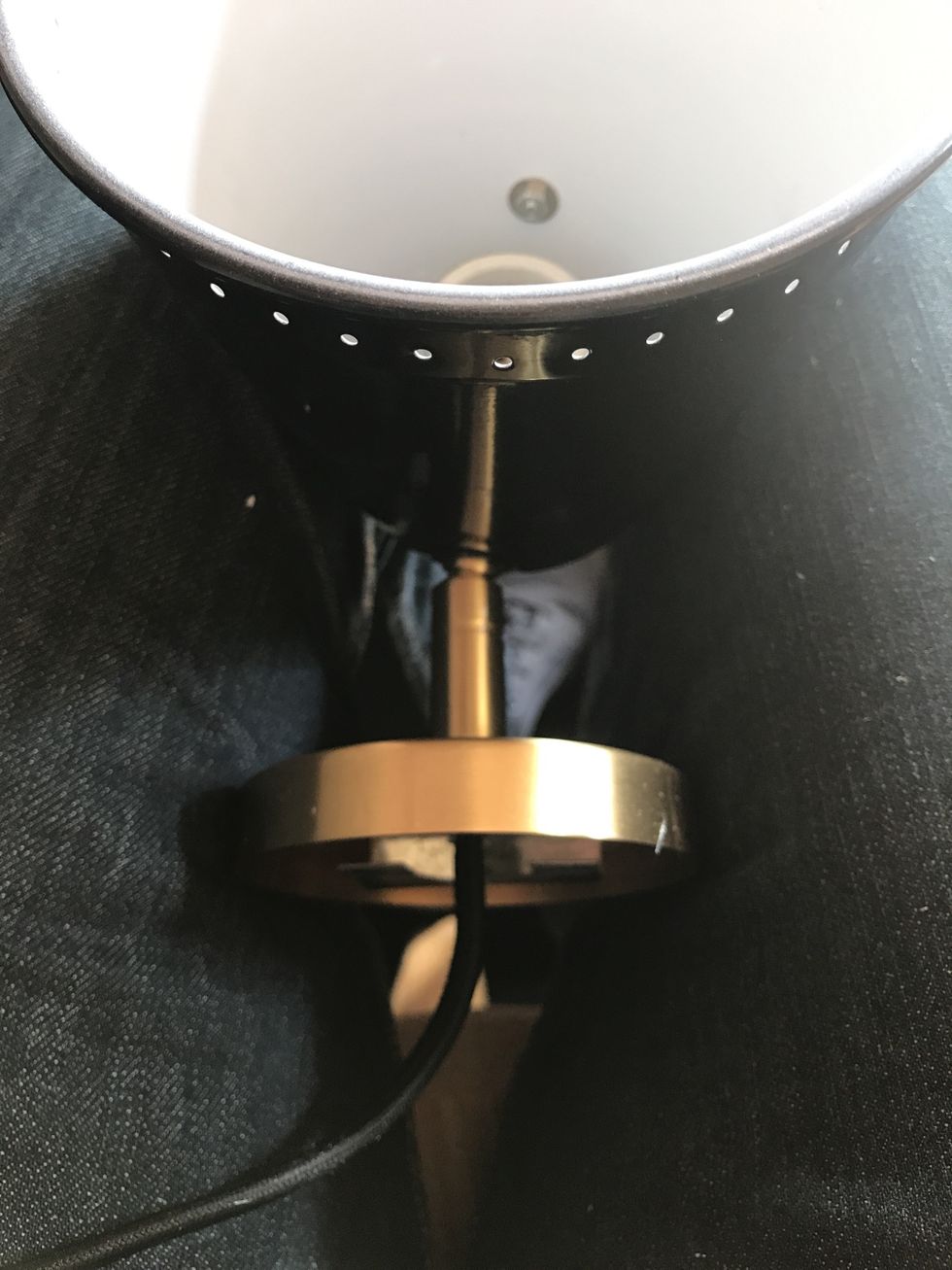 Tape for protection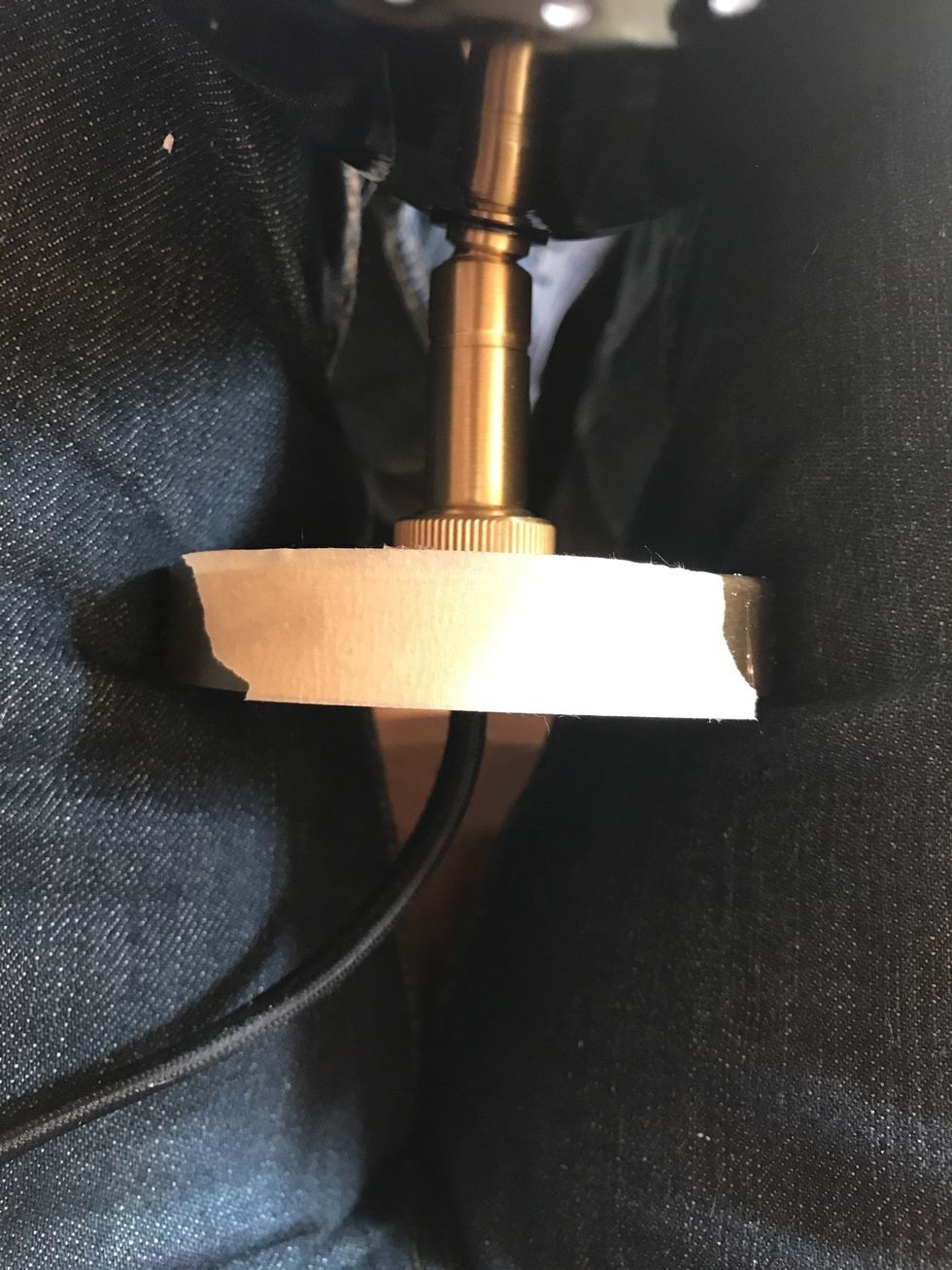 Tape vertically as well to protect during bending
Draw notch using pliers as guide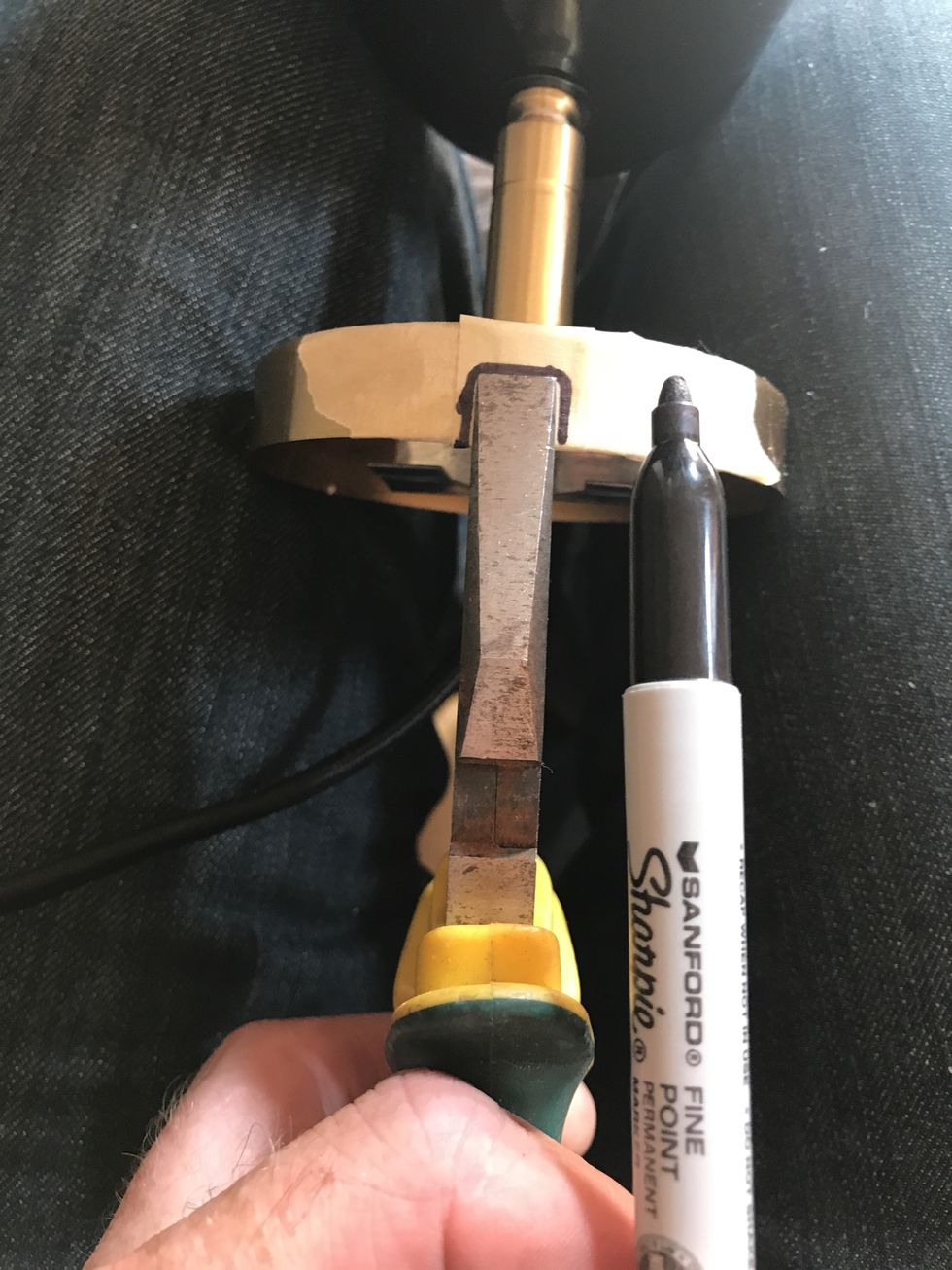 Cut sides with snips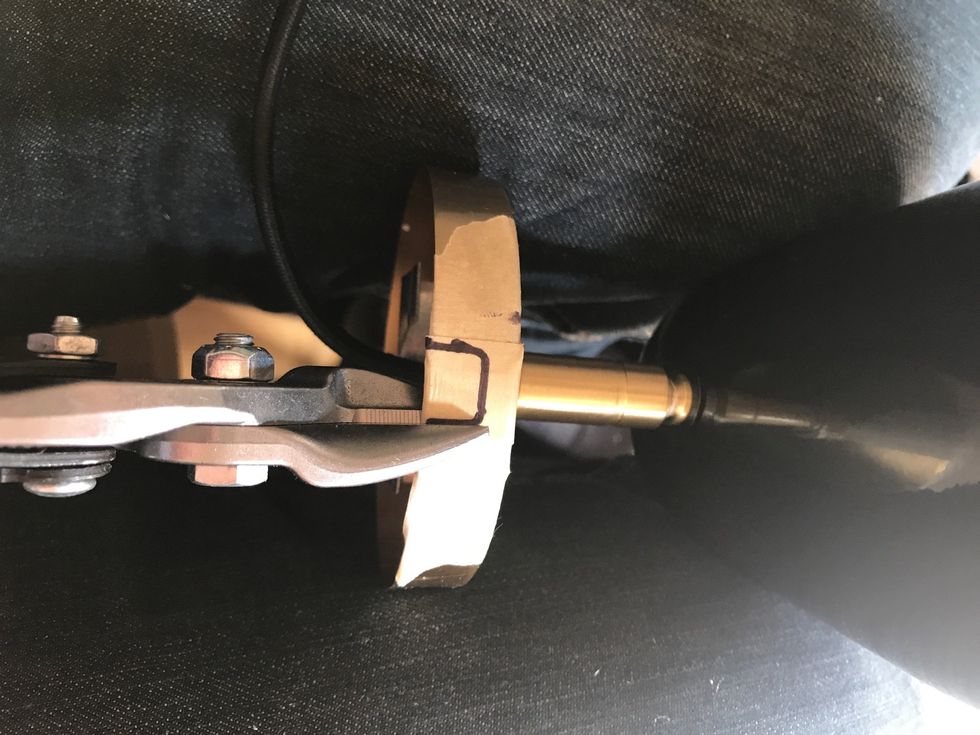 Fold tab into base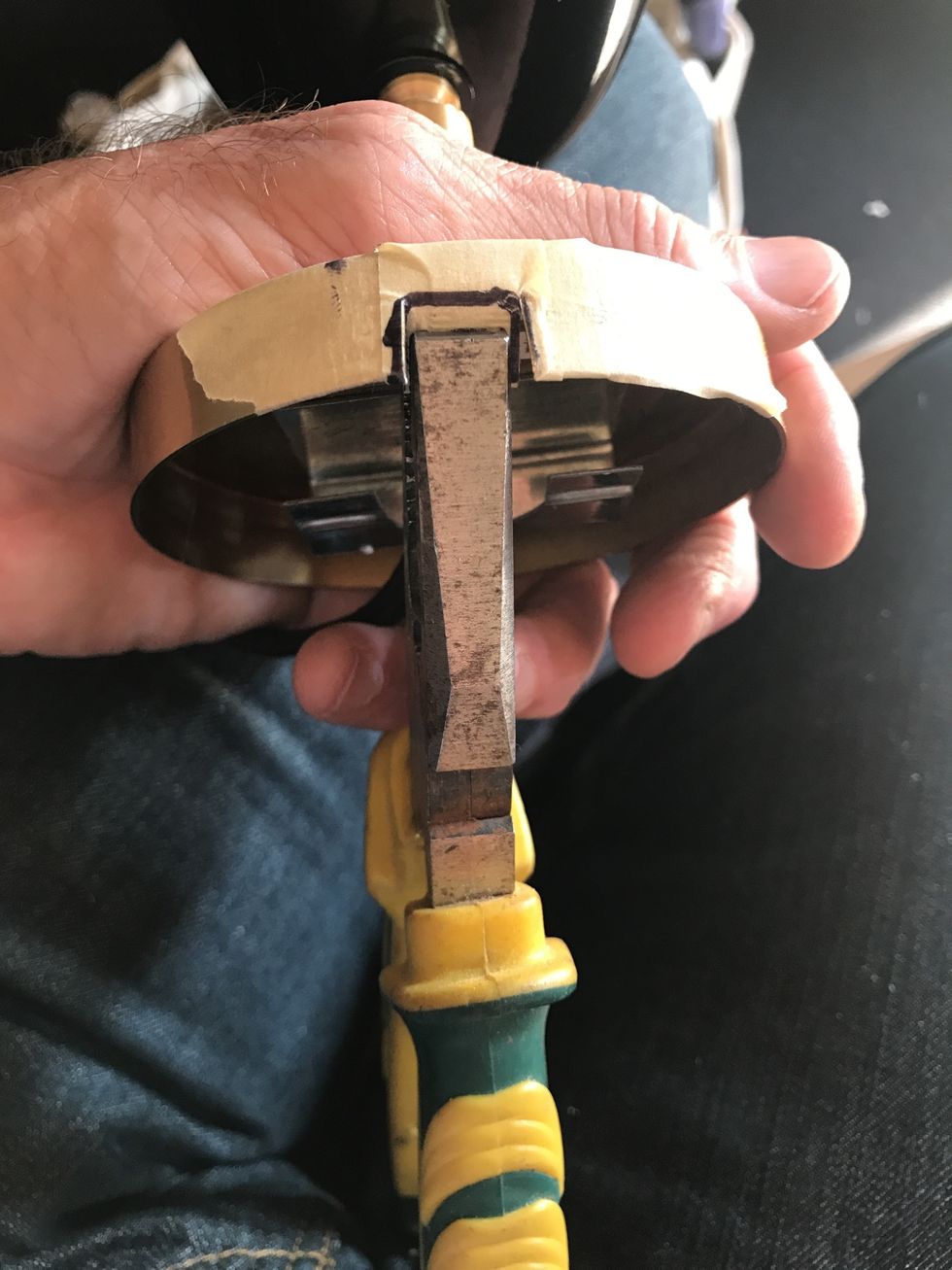 Move pliers to outside and continue to bend tab into lamp as far as possible.
File cut edges. They can cut cord cover.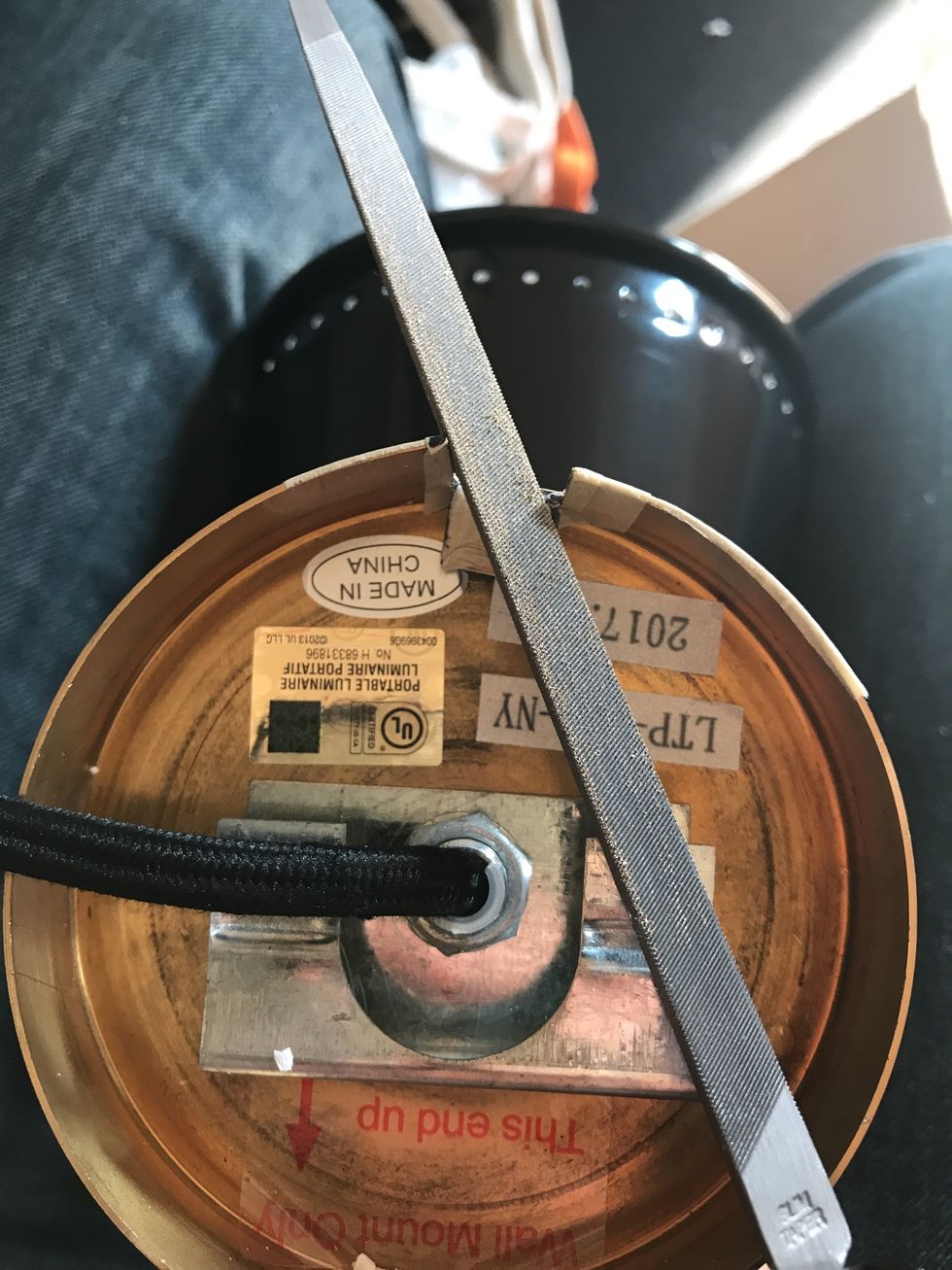 File corners too.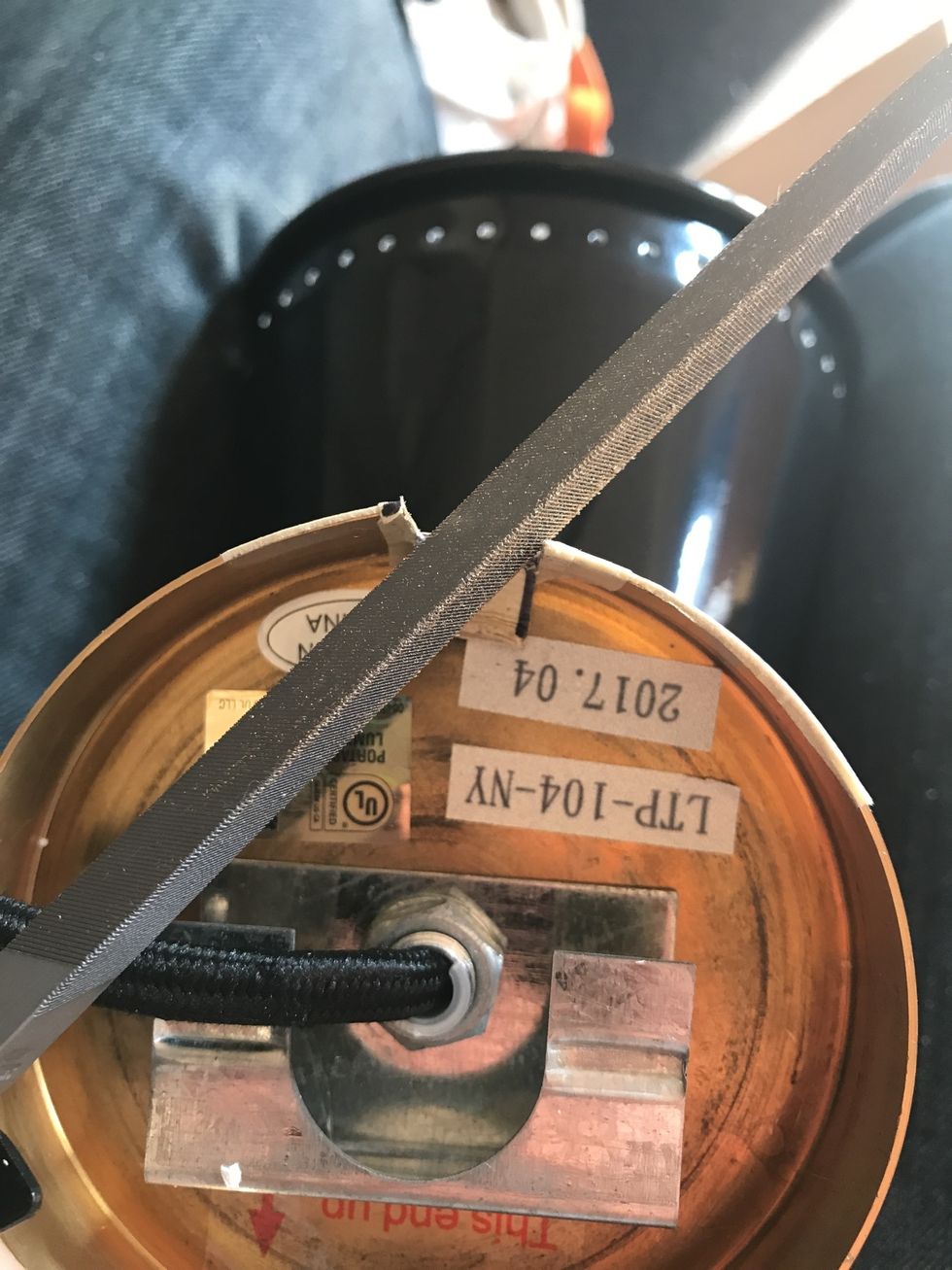 Remove tape.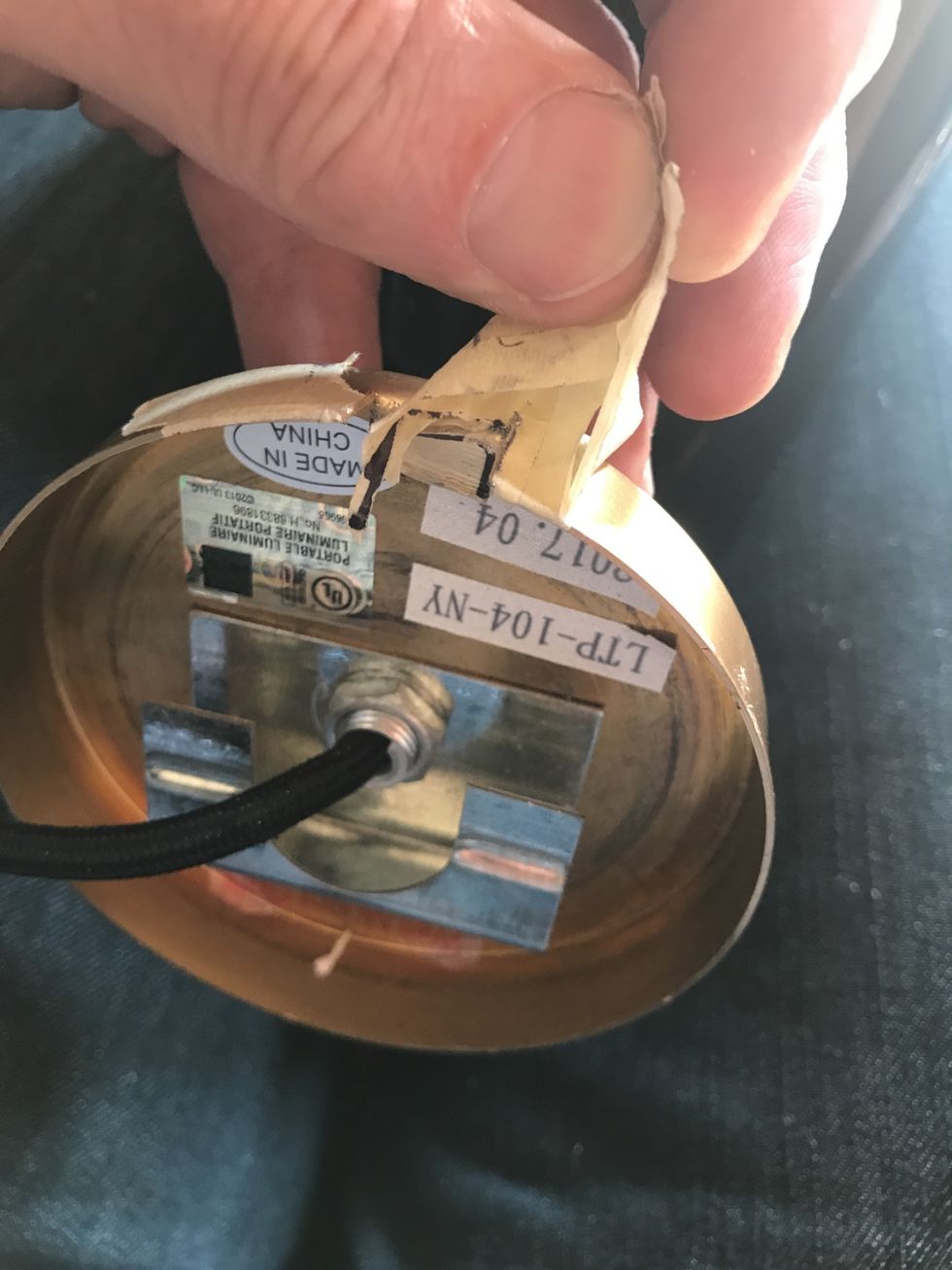 Tape cord up out of the way so it will not restrict mounting.
Further tape cord inside of base to keep out of way. Complete.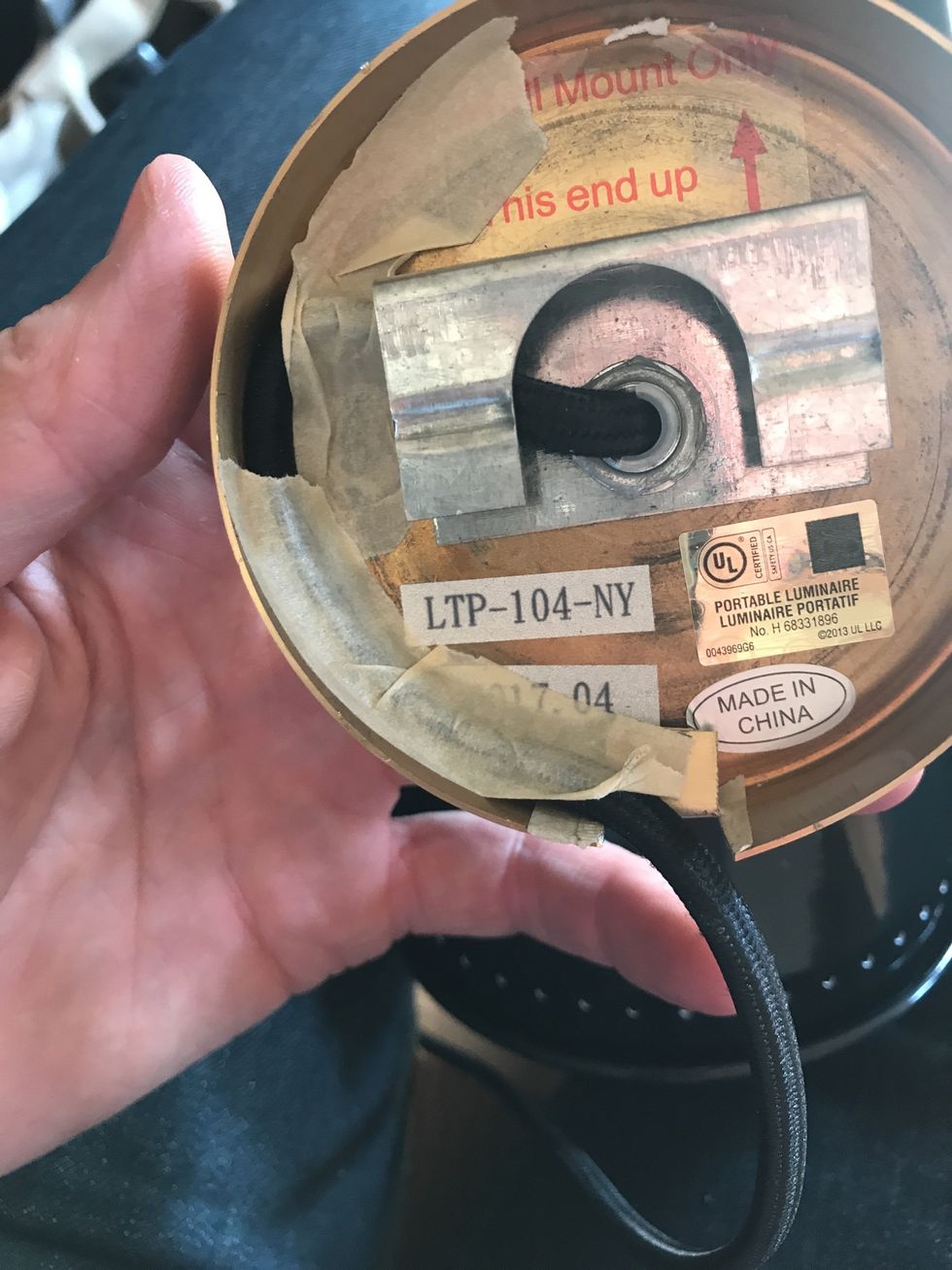 Straight Snips
Electricians pliers
Triangle file
Needlenose pliers
Masking tape
Sharpie