Here's how I prepare butternut squash for simple recipes that don't require it to be too seasoned.
19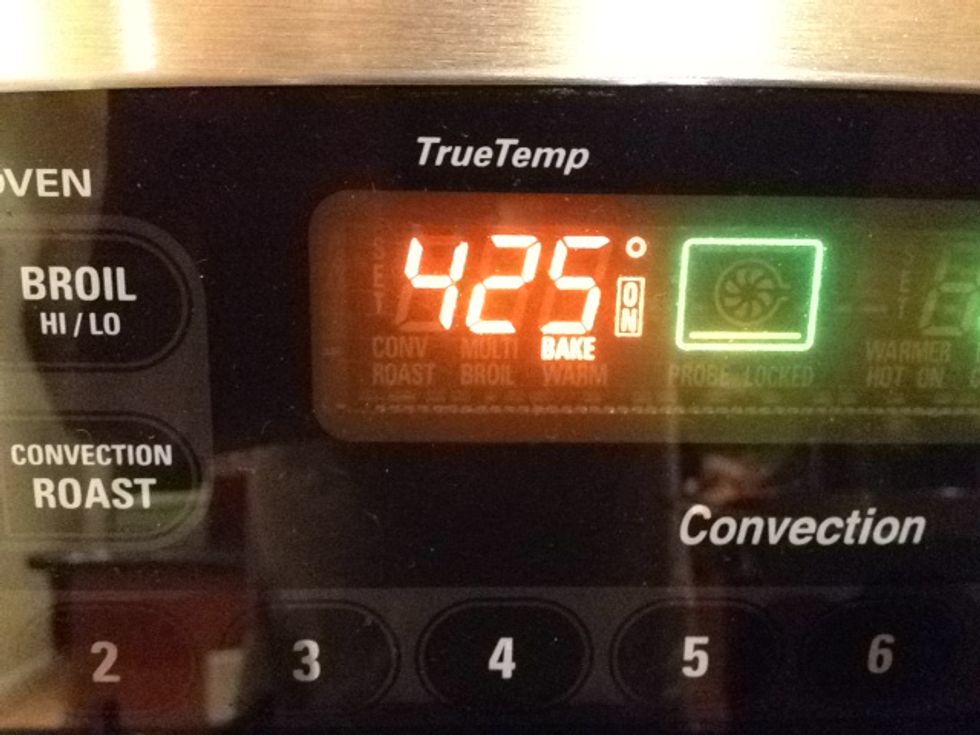 Preheat the oven to 425 degrees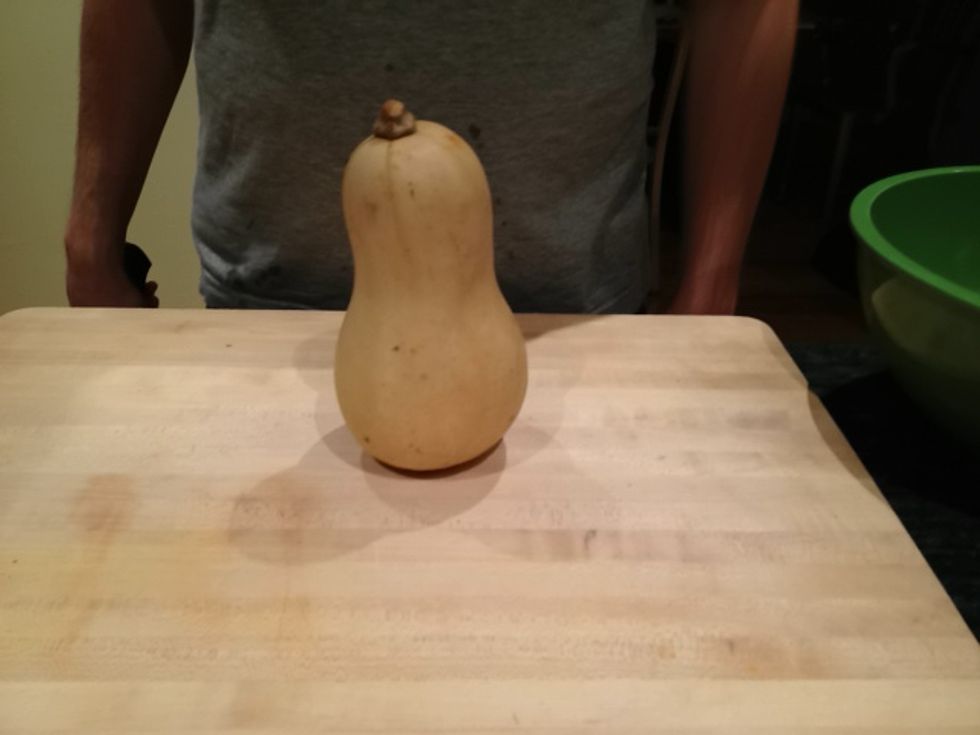 Get a butternut squash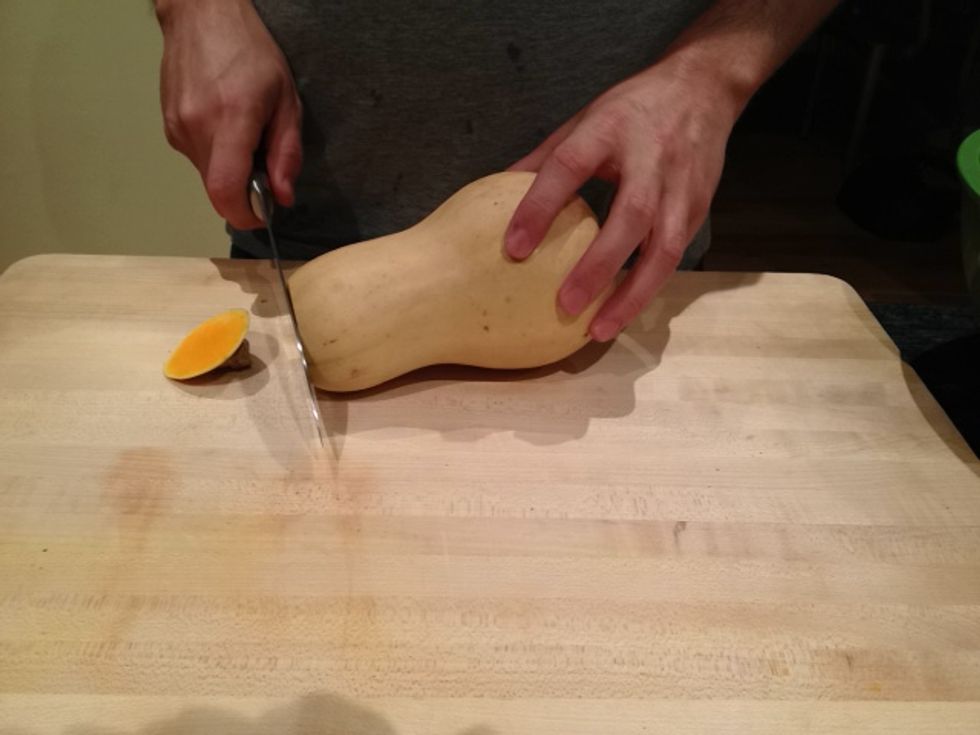 Cut the top off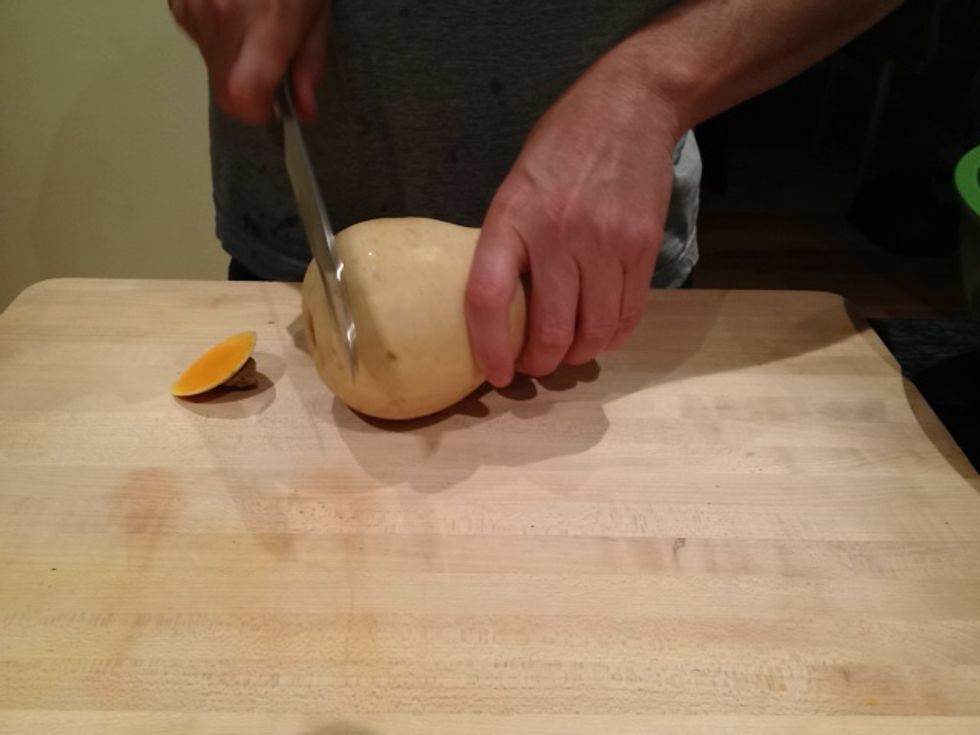 Then cut off the bottom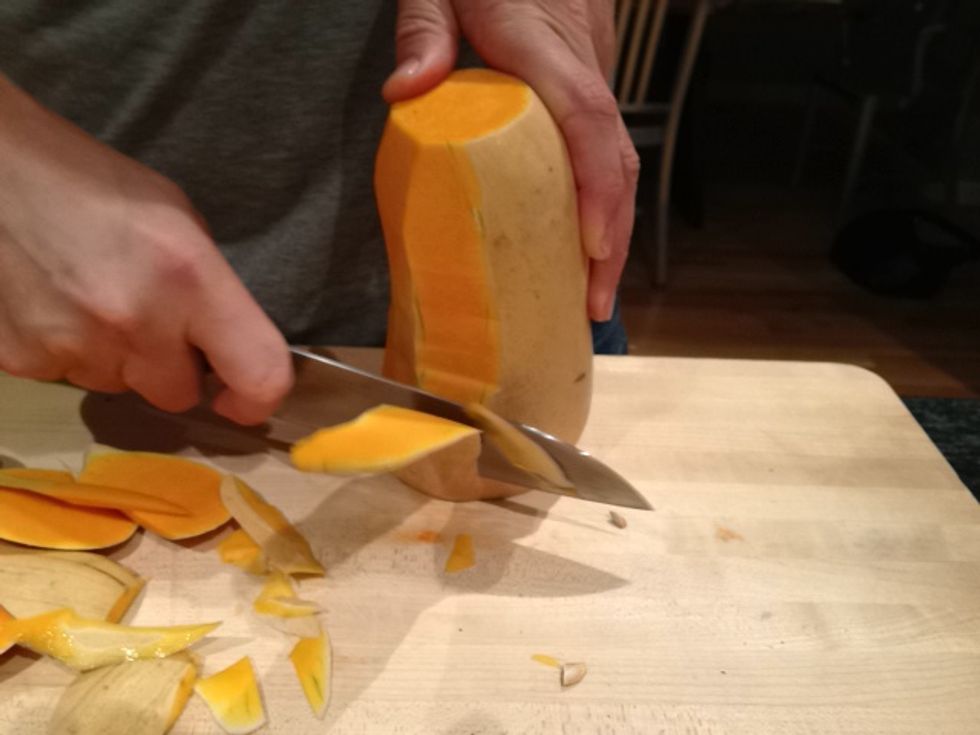 Hold the squash upright and cut off all the skin
Some people find it easier to use a traditional peeler, whatever works best for you!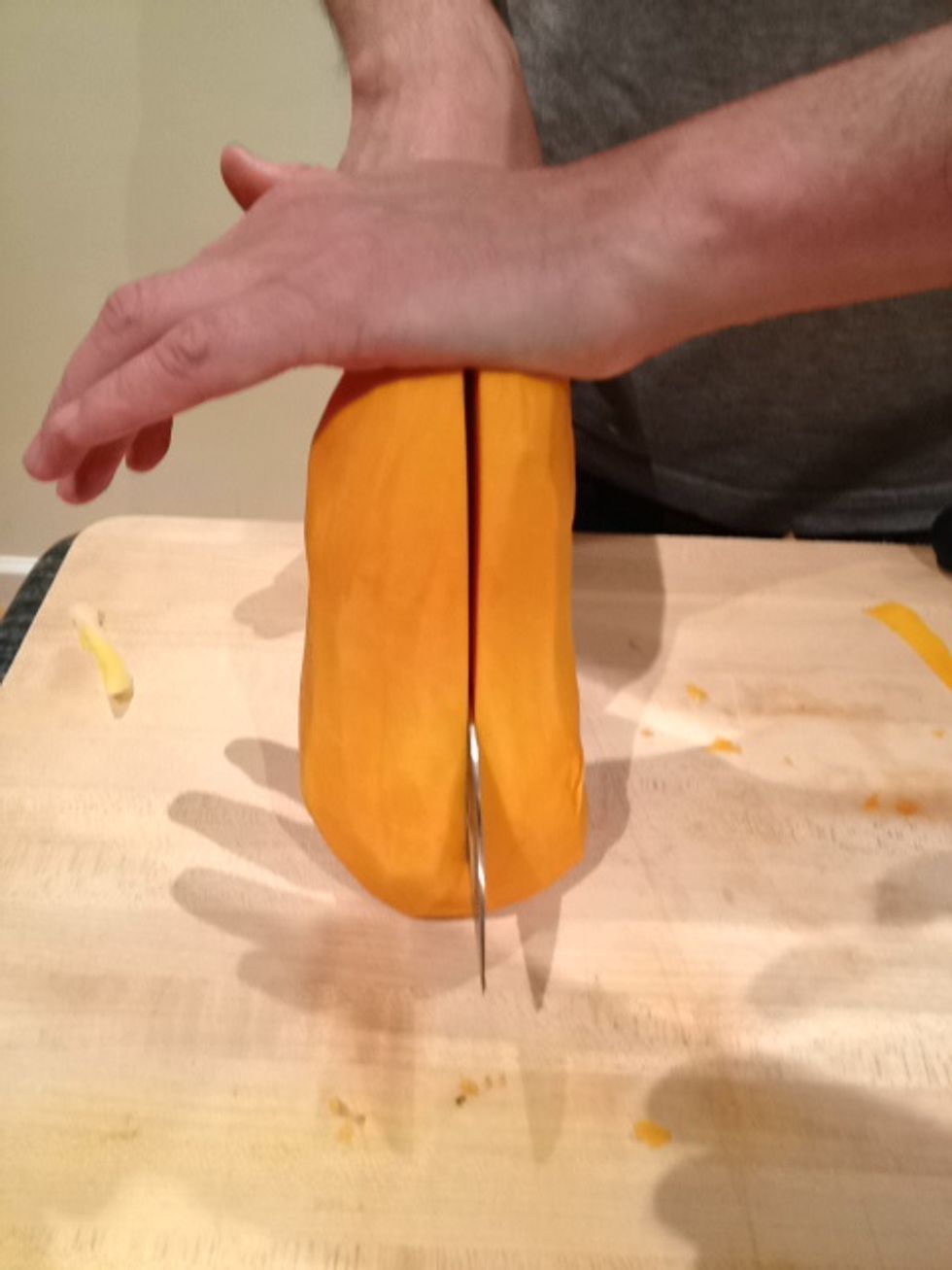 Cut the squash in half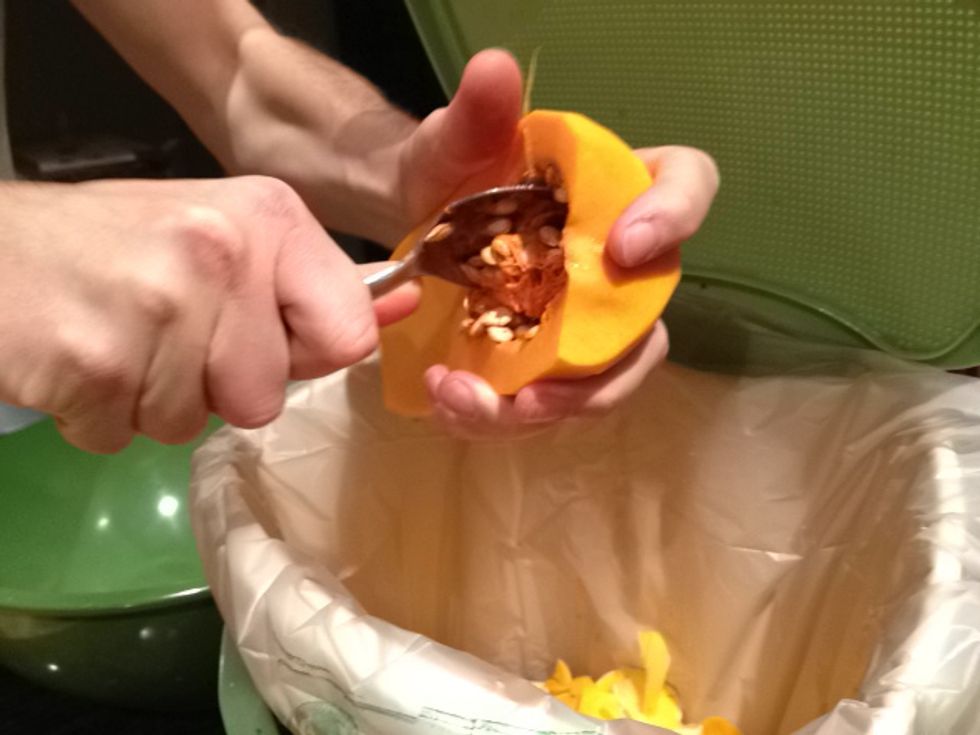 Using a spoon remove all the seeds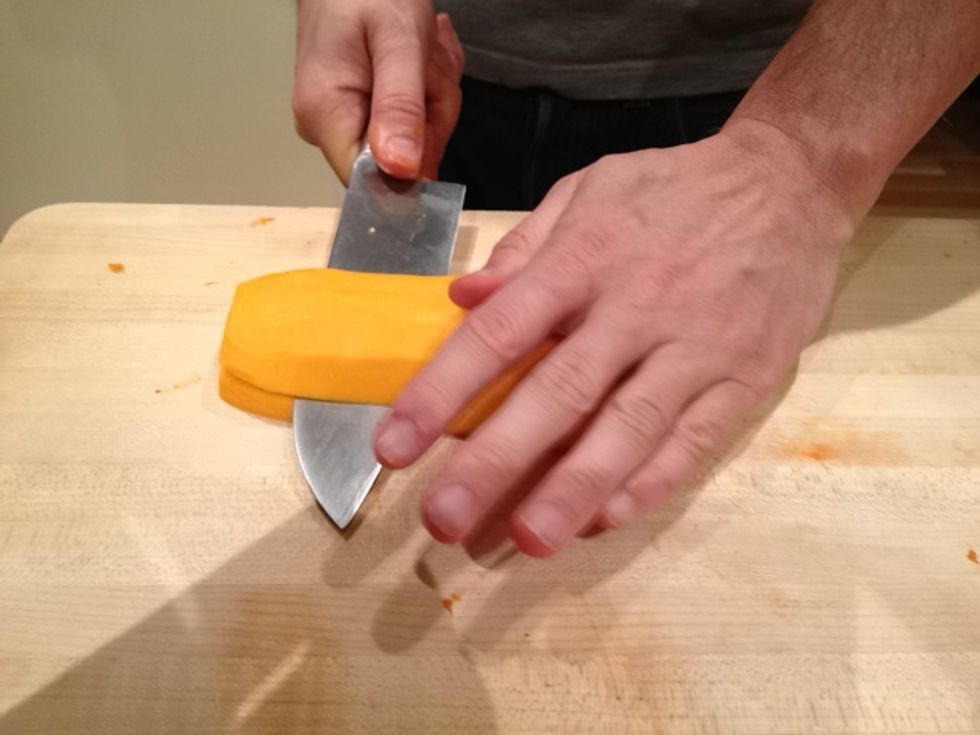 Slice each half into sections that are 1/4 inch tall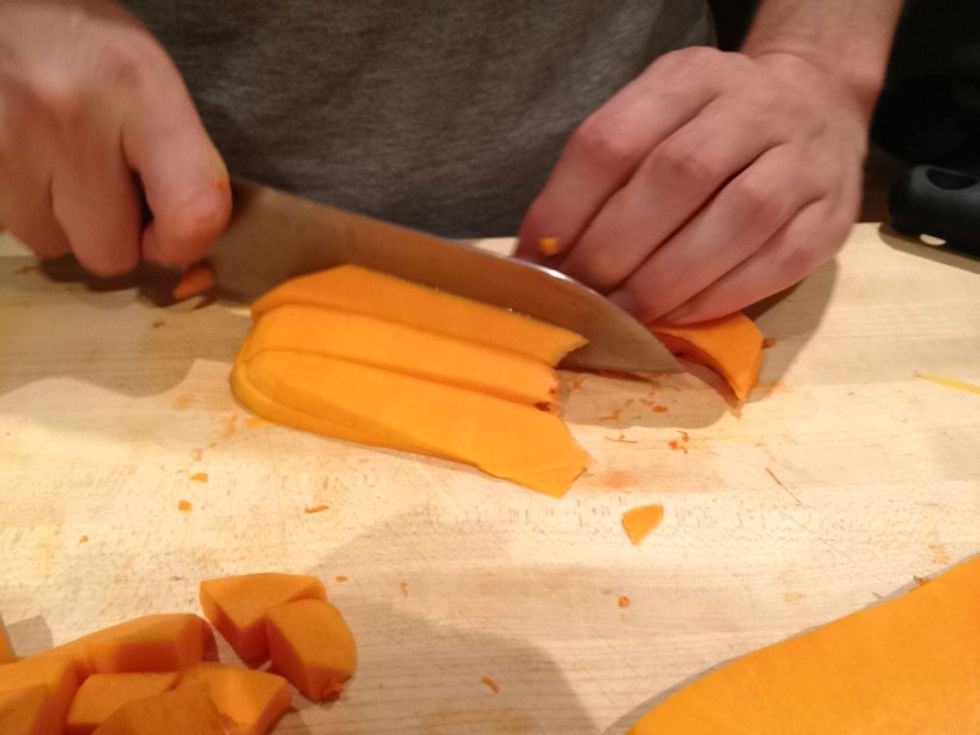 Then slice each section into 1/4 inch strips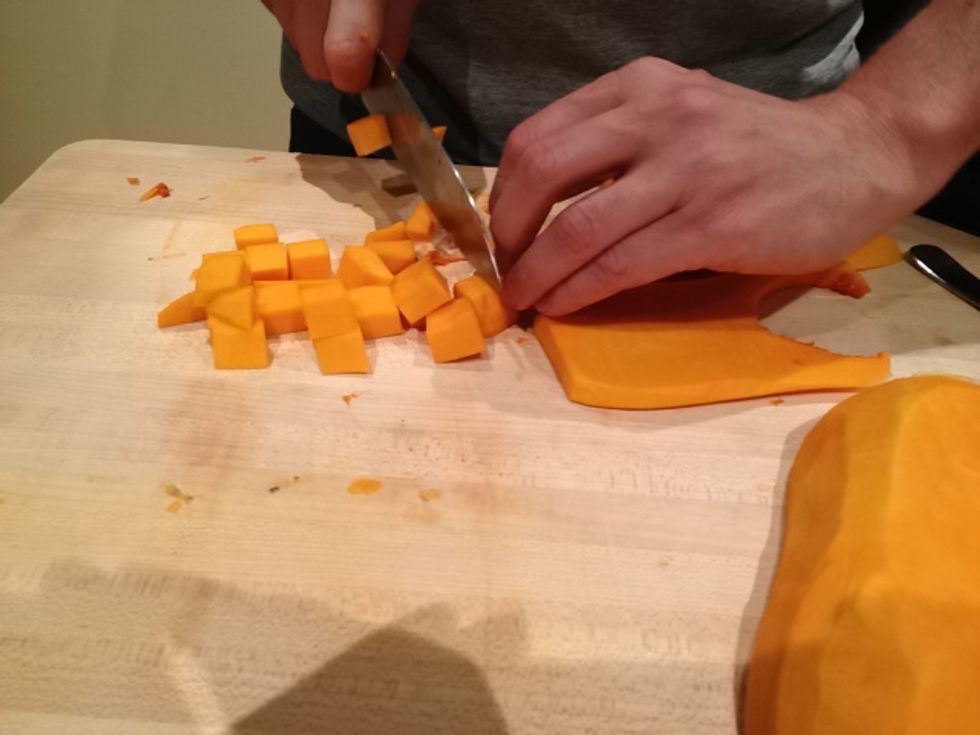 Cut the strips into 1/4 inch pieces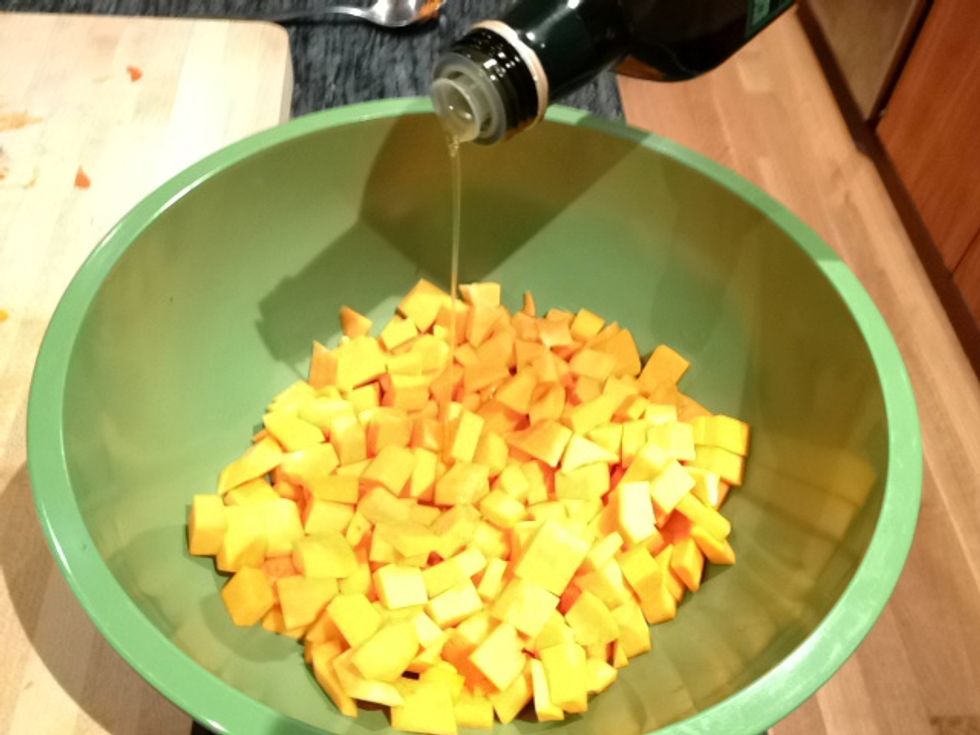 Toss the squash in a bowl and add a few tablespoons of olive oil. Don't forget to add some salt and pepper.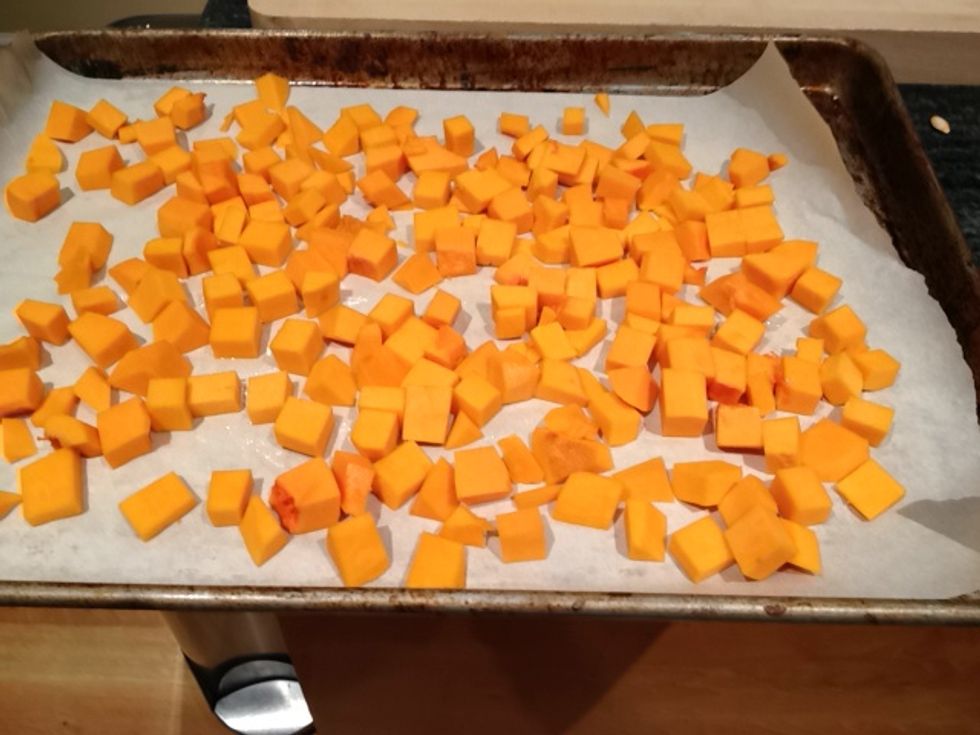 Spread the squash on a baking tray lined with parchment paper and bake for 20-25 minutes. Every 10 minutes stir and rotate the pan. They will be slightly darker and soft to the bite when done.
The creator of this guide has not included ingredients