Cutting a pineapple this way wastes less of the goodness!
813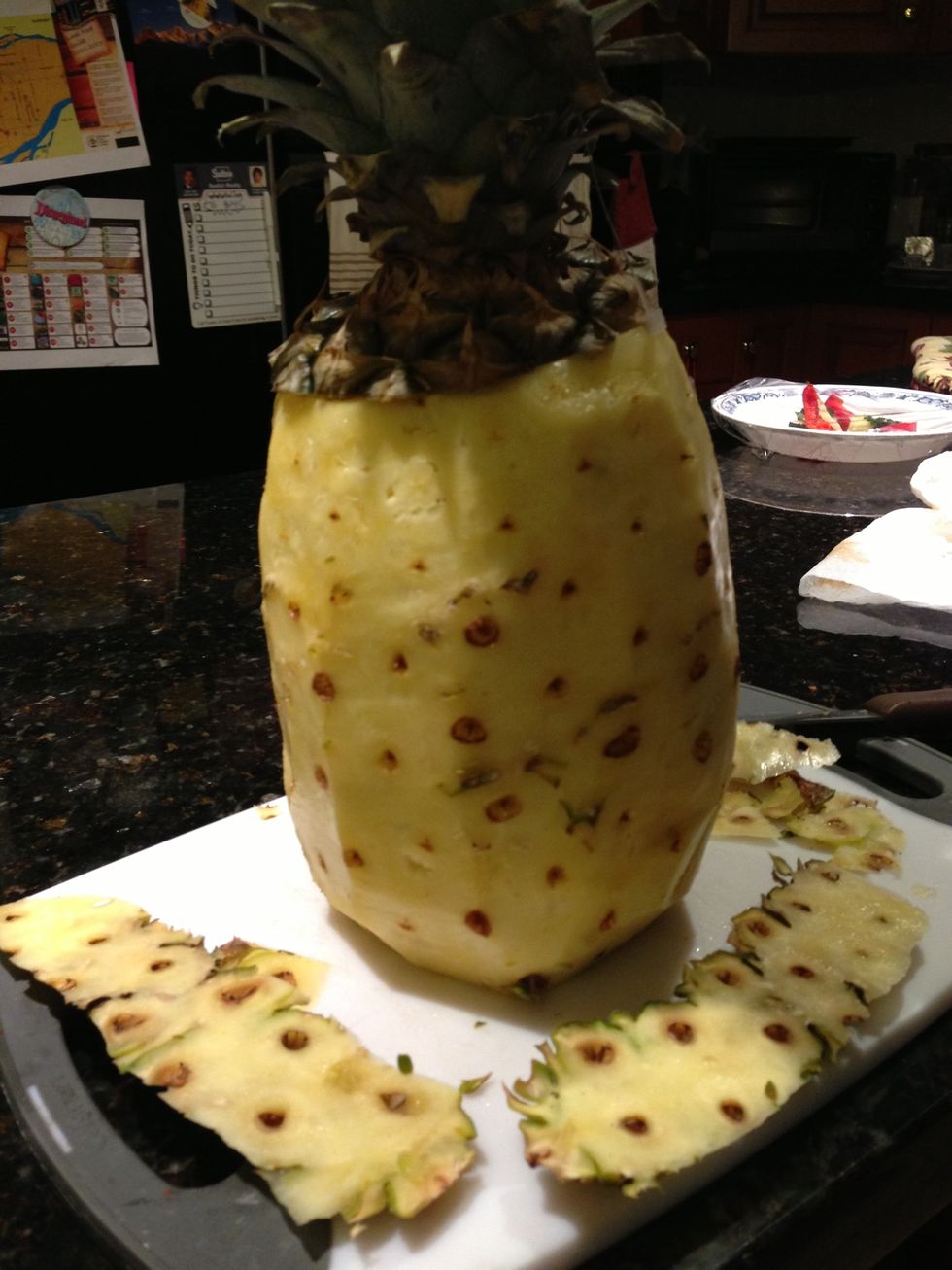 Get one nice ripe pineapple :) Cut off top, bottom and outer layer of skin (thinly)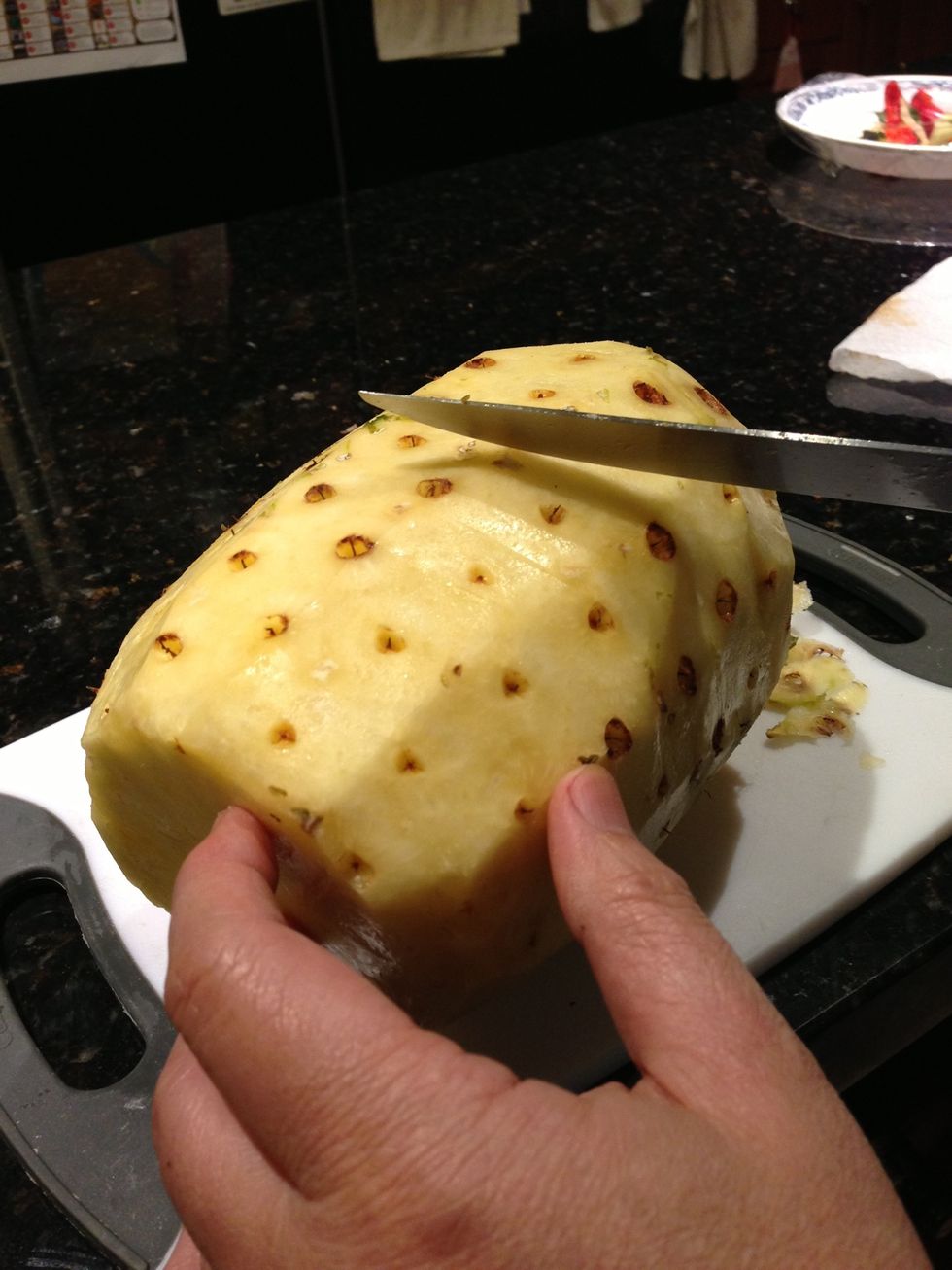 Turn pineapple on its side, begin cutting the 'eyes' out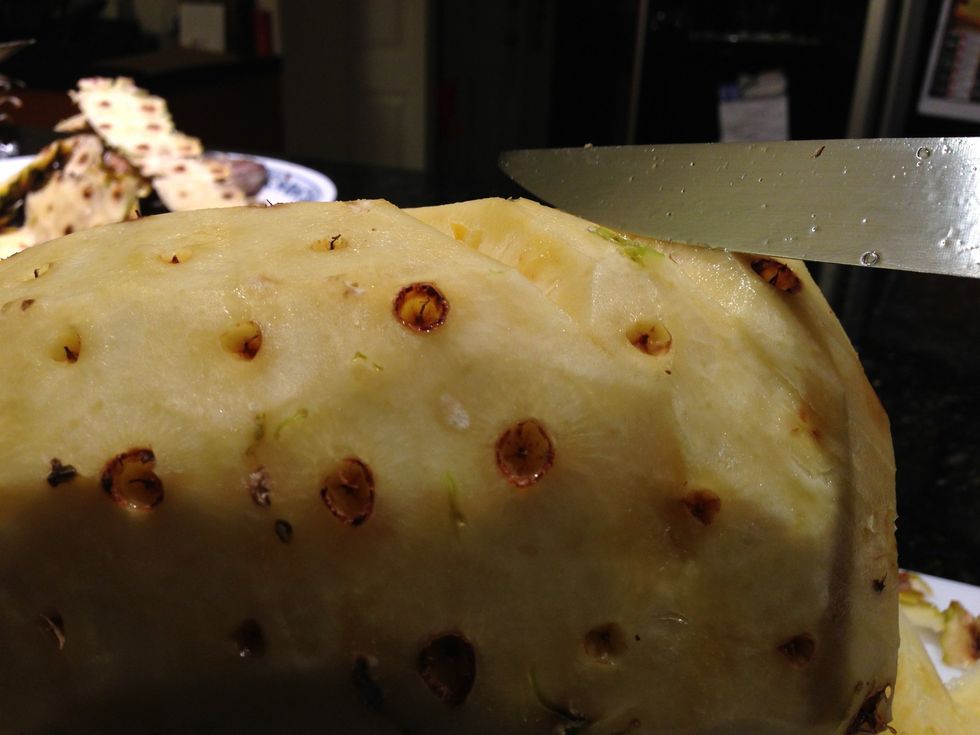 Use a V-shape to diagonally cut these out, usually 2 or 3 in a row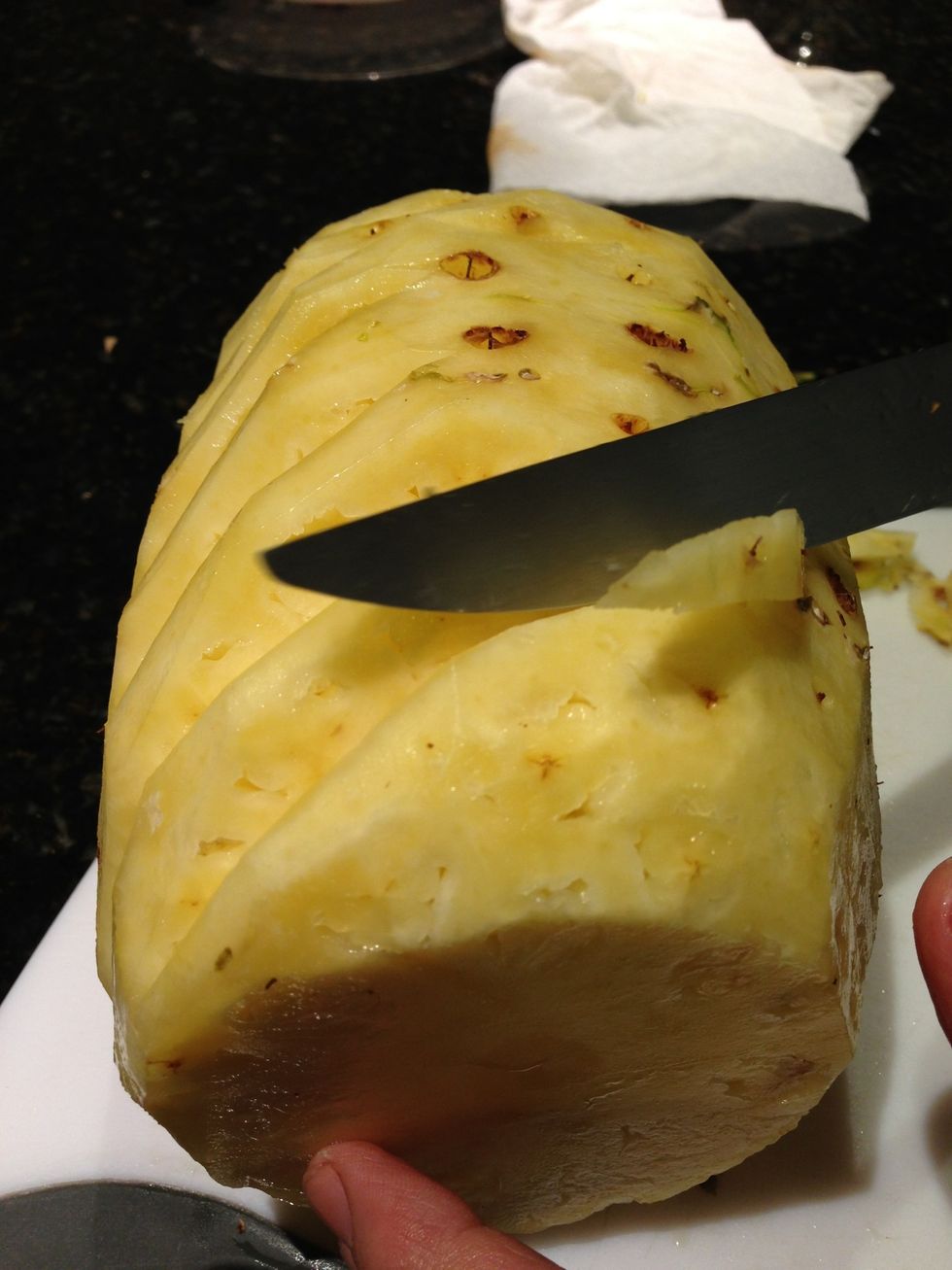 Continue rotating the pineapple and cutting out those 'eyes' (the V should be about half an inch deep - this is how much extra pineapple you get to eat cutting it Asian style)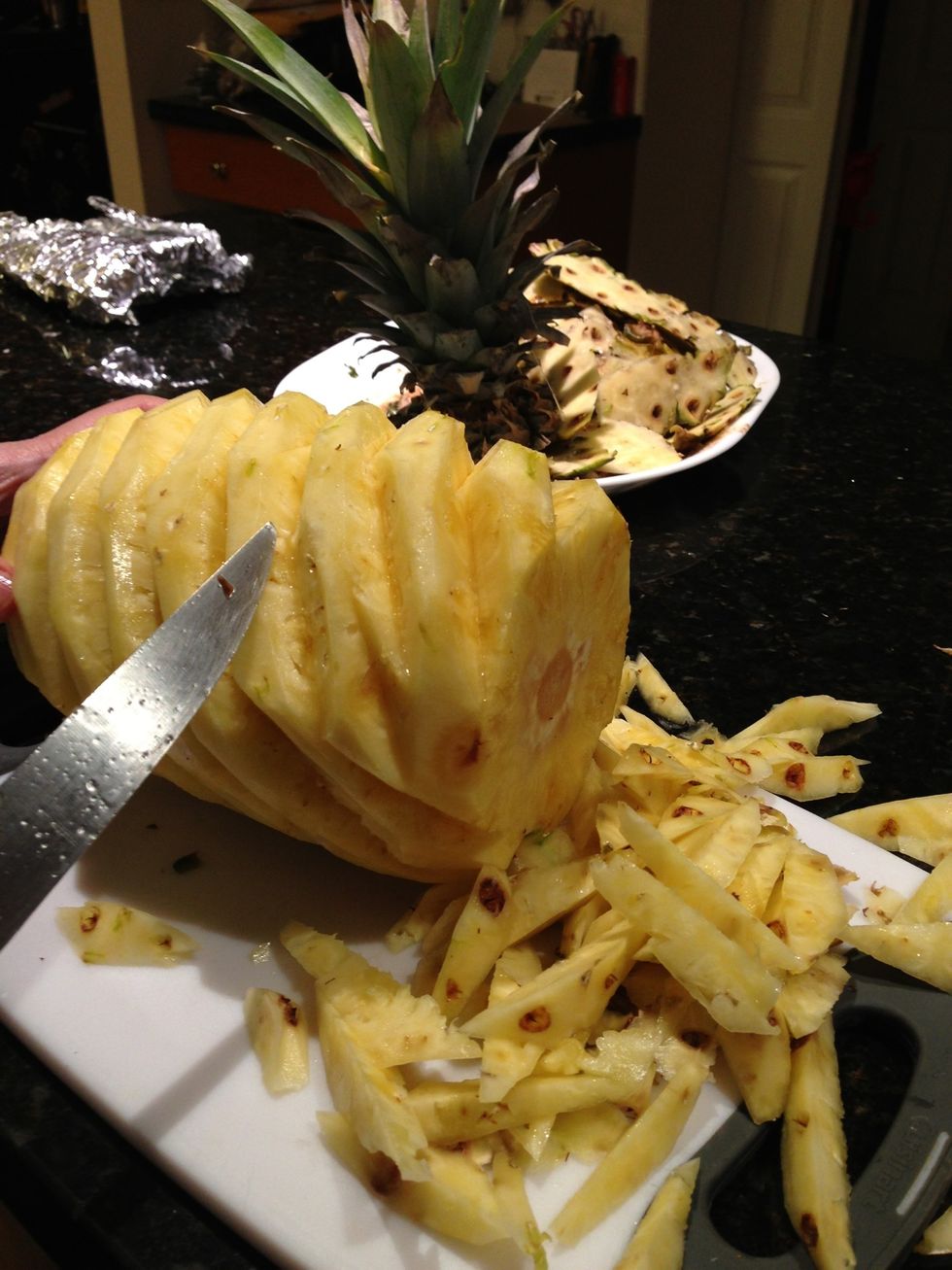 When you have finished (about 5 mins) it will look like this!
Stand that pineapple up and cut into quarters!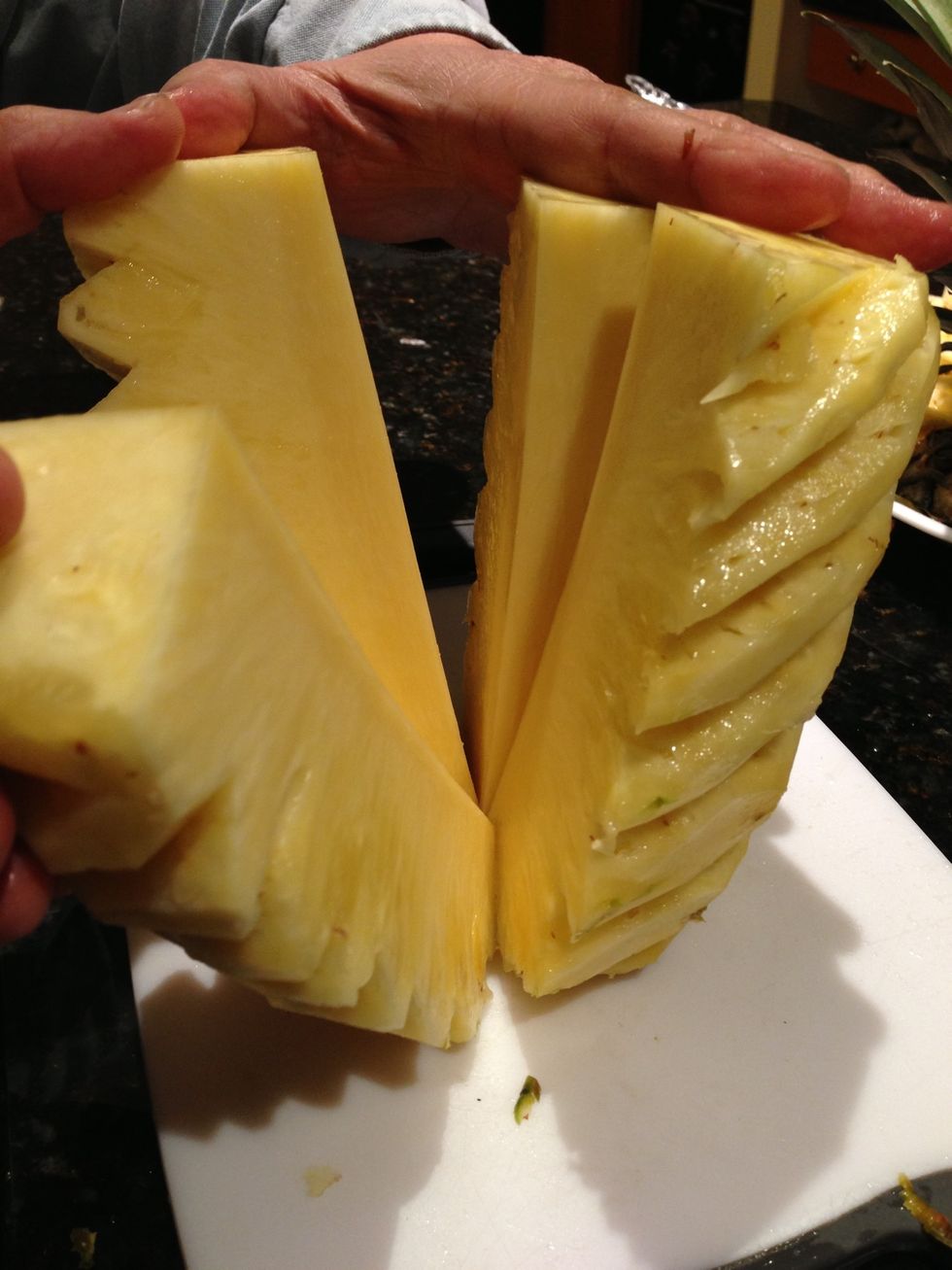 Yay, quarters! (I'm starting to get really excited)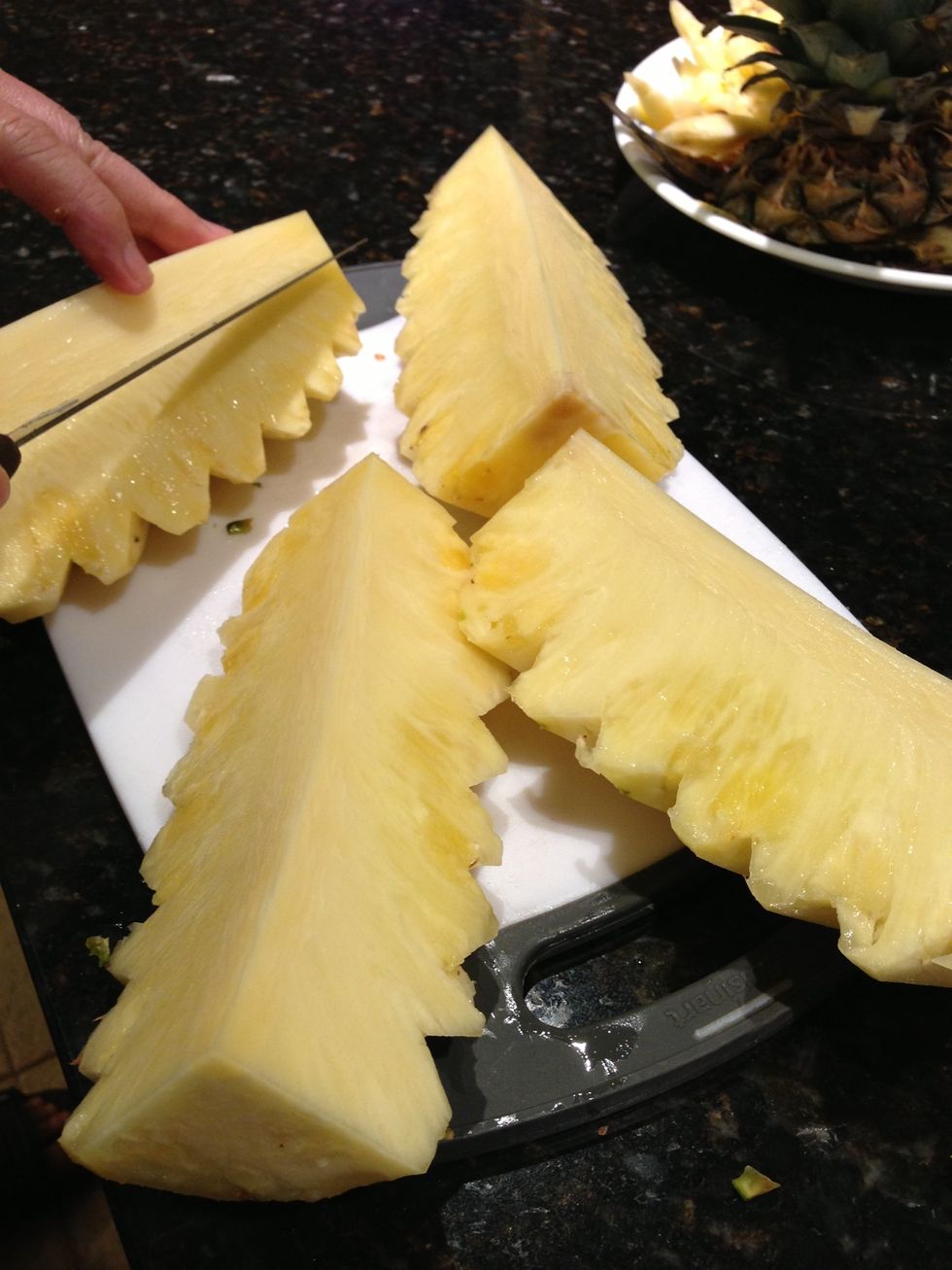 Cut out the core or heart of the pineapple from each section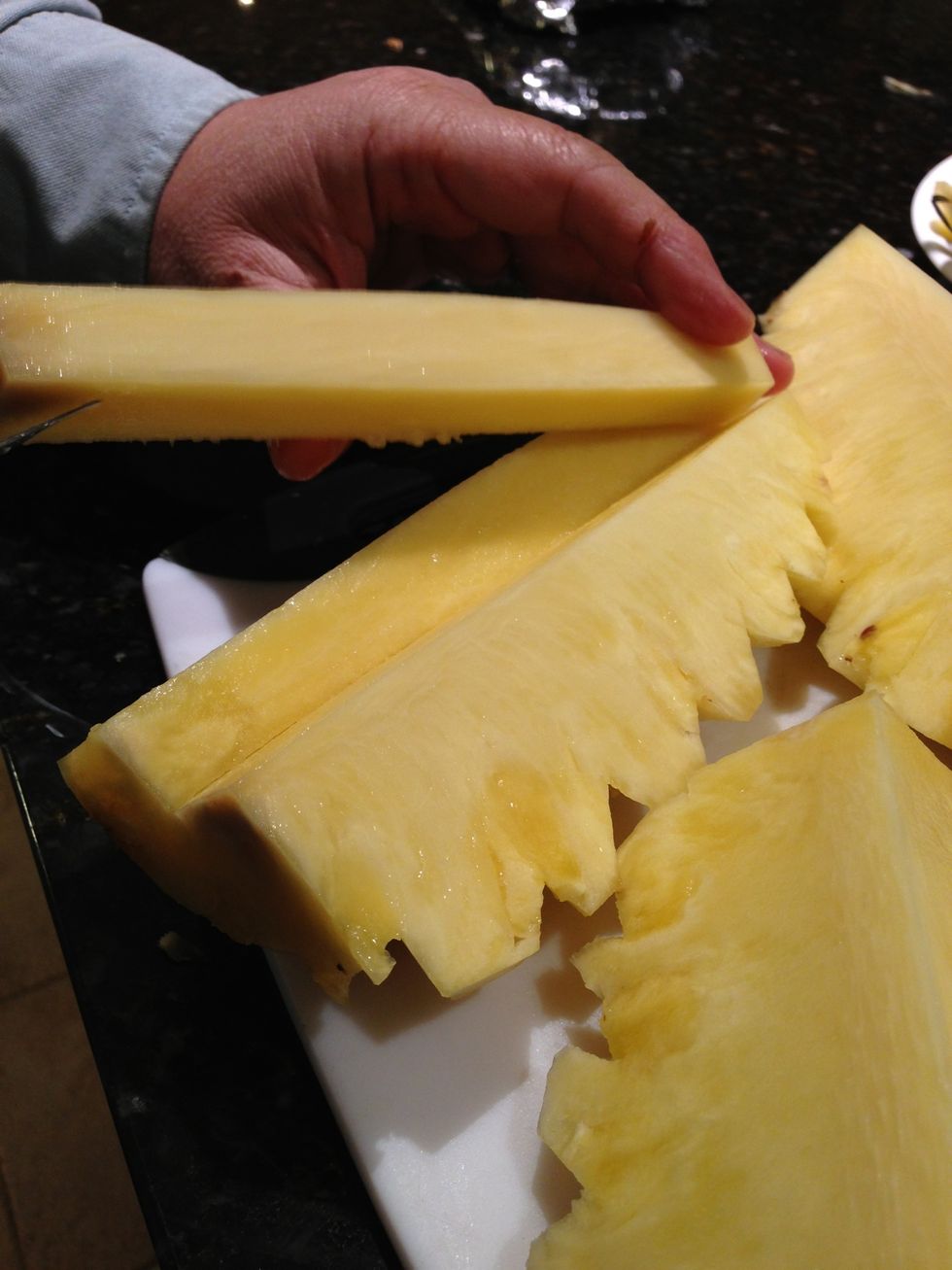 Like so!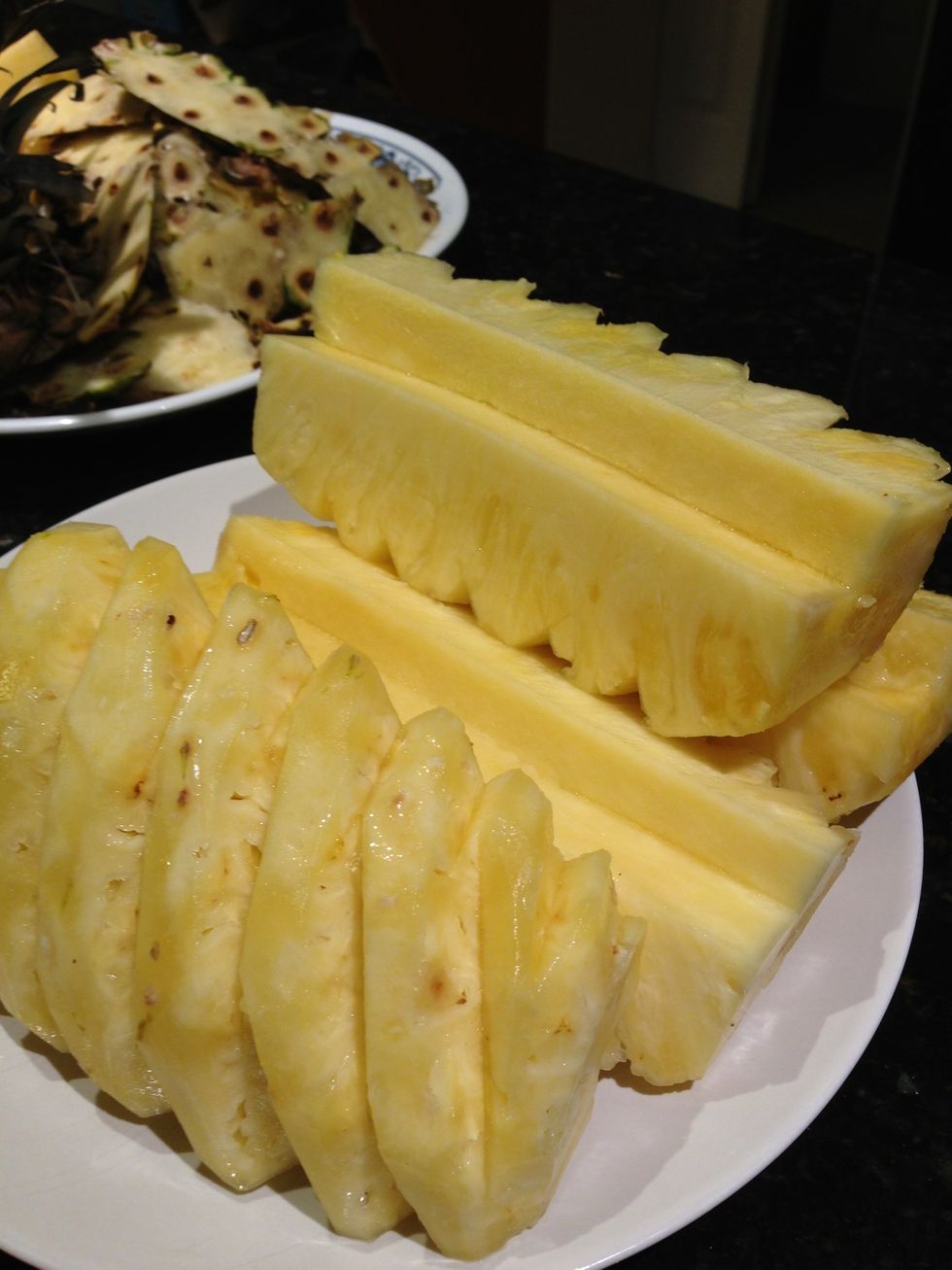 Almost ready...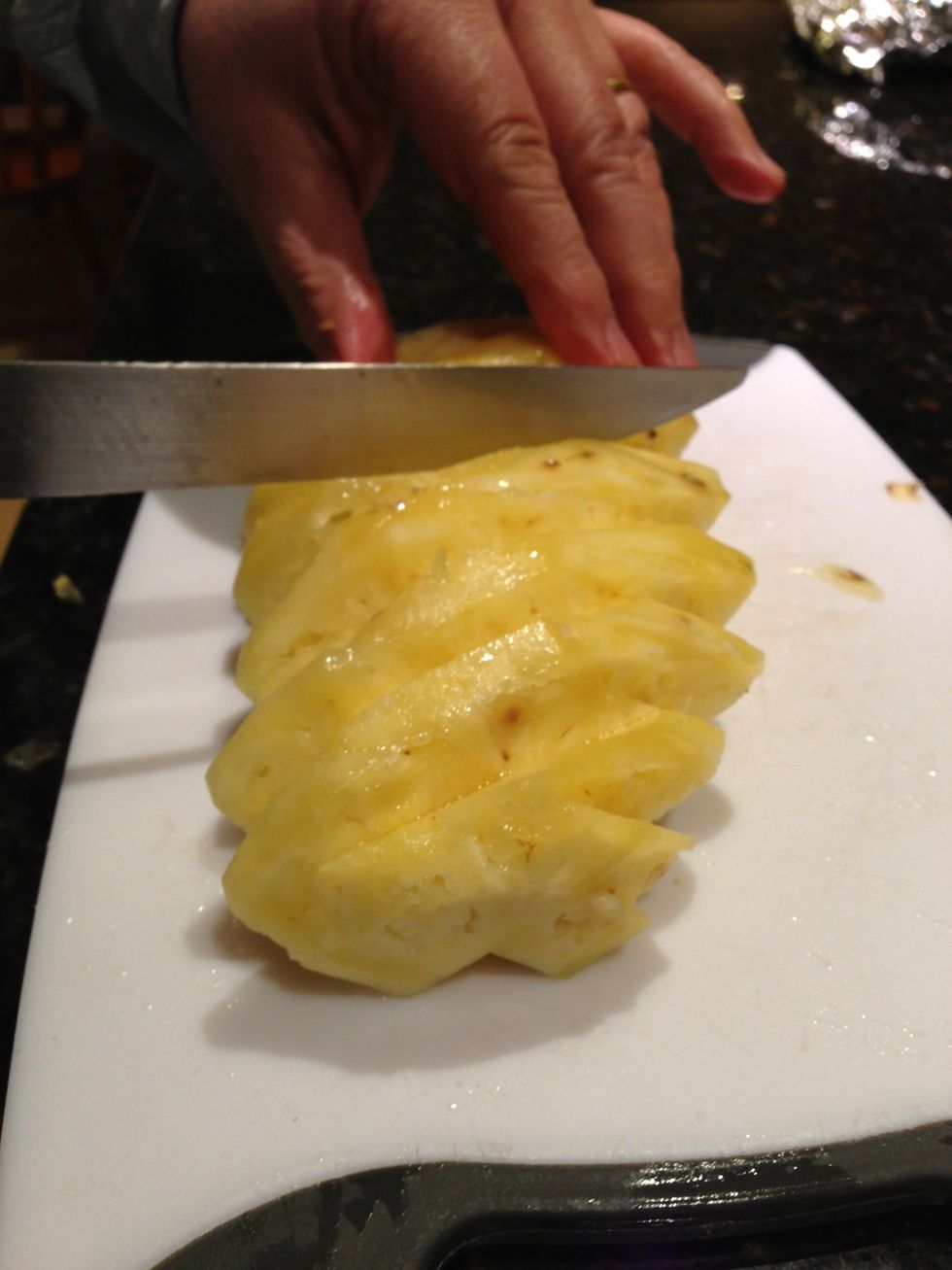 Slice each section into half inch slices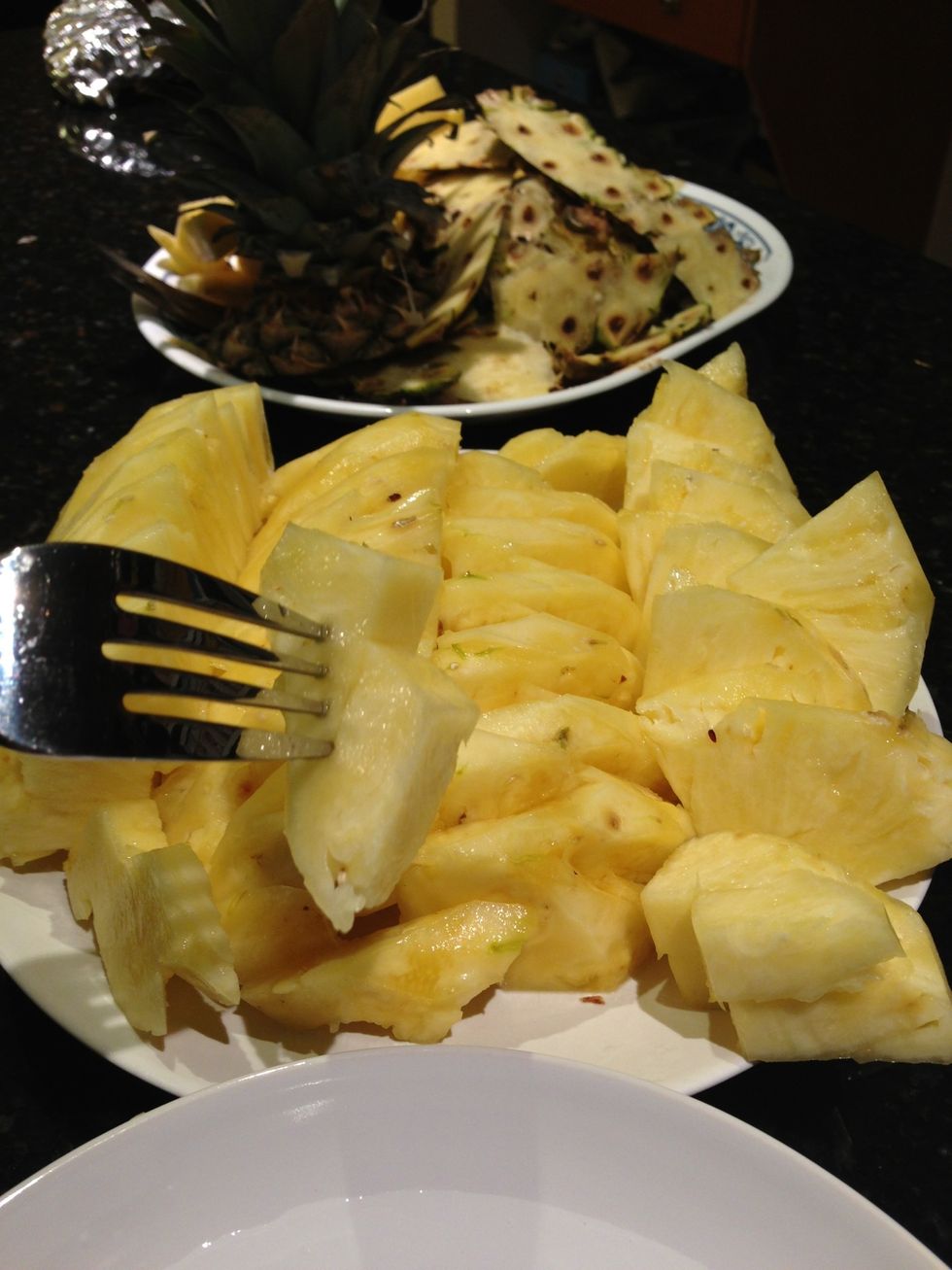 Put all the pieces on a plate, grab a fork and dig in!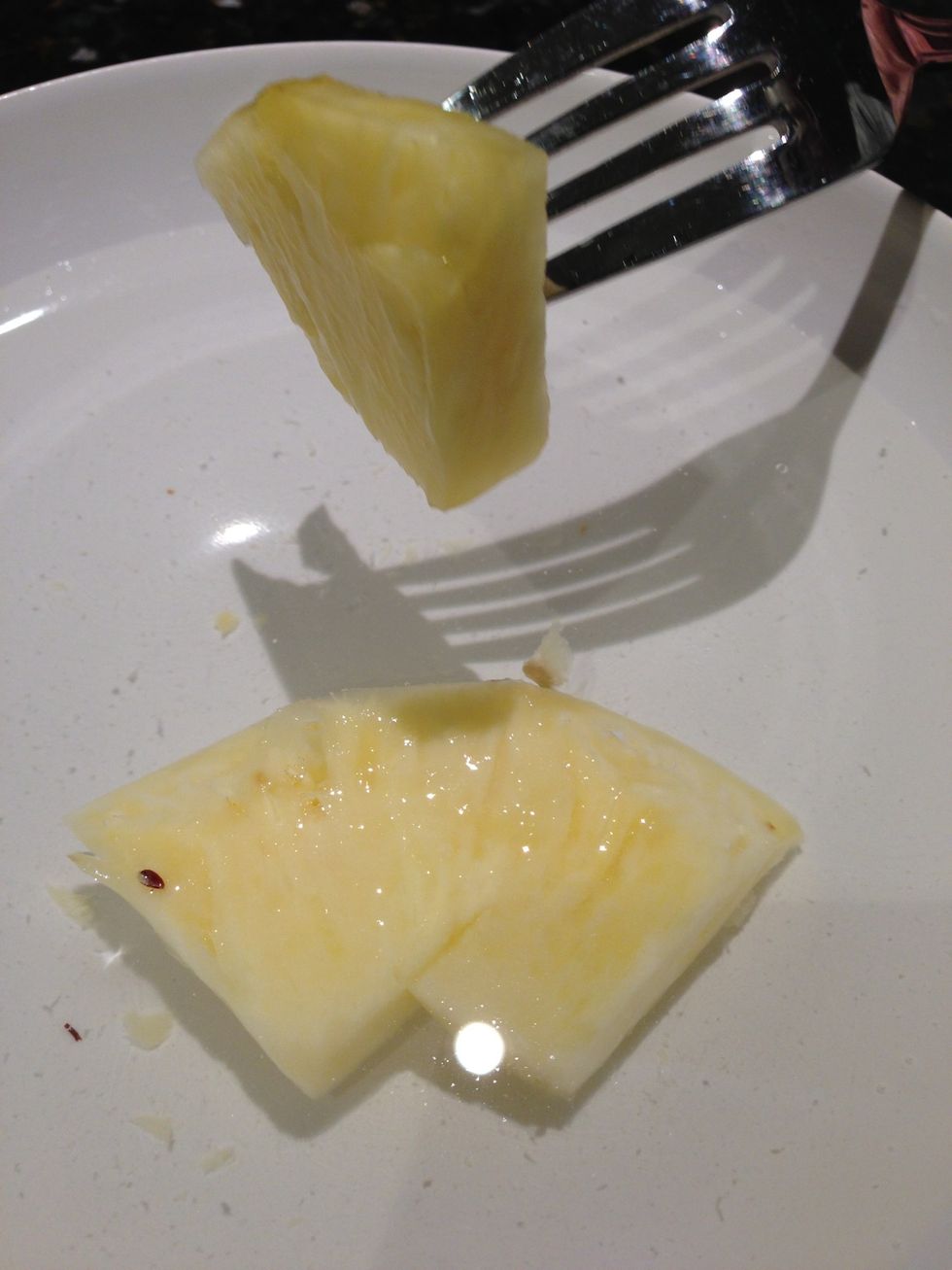 This is how Asians eat the pineapple, we dip it in some salted water (like a tsp for 2 cups) right before putting it into our mouths. No, do not SOAK it in there... That would taste shitty.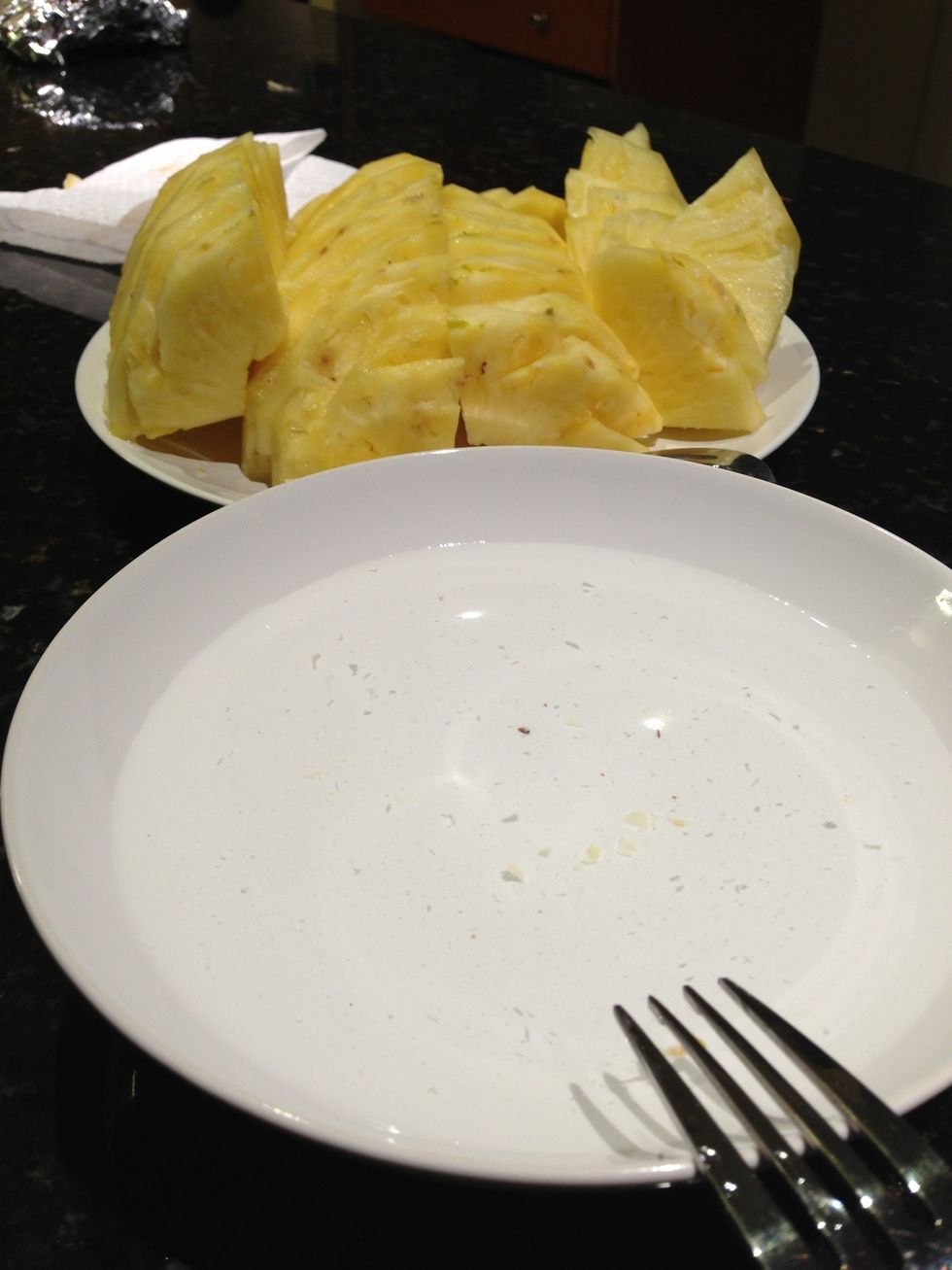 The salt water helps neutralize the acid that pineapples have which irritate the human tongue. It also helps bring out the sweetness! Try it! Enjoy! :) :) P.S. Chill it in the fridge, even better!
1.0 Pineapple
1.0 Knife
1.0 Cutting board
Kitty Yu
I like to learn random things that I would never think of. I bet you do too, and that's why we're here!