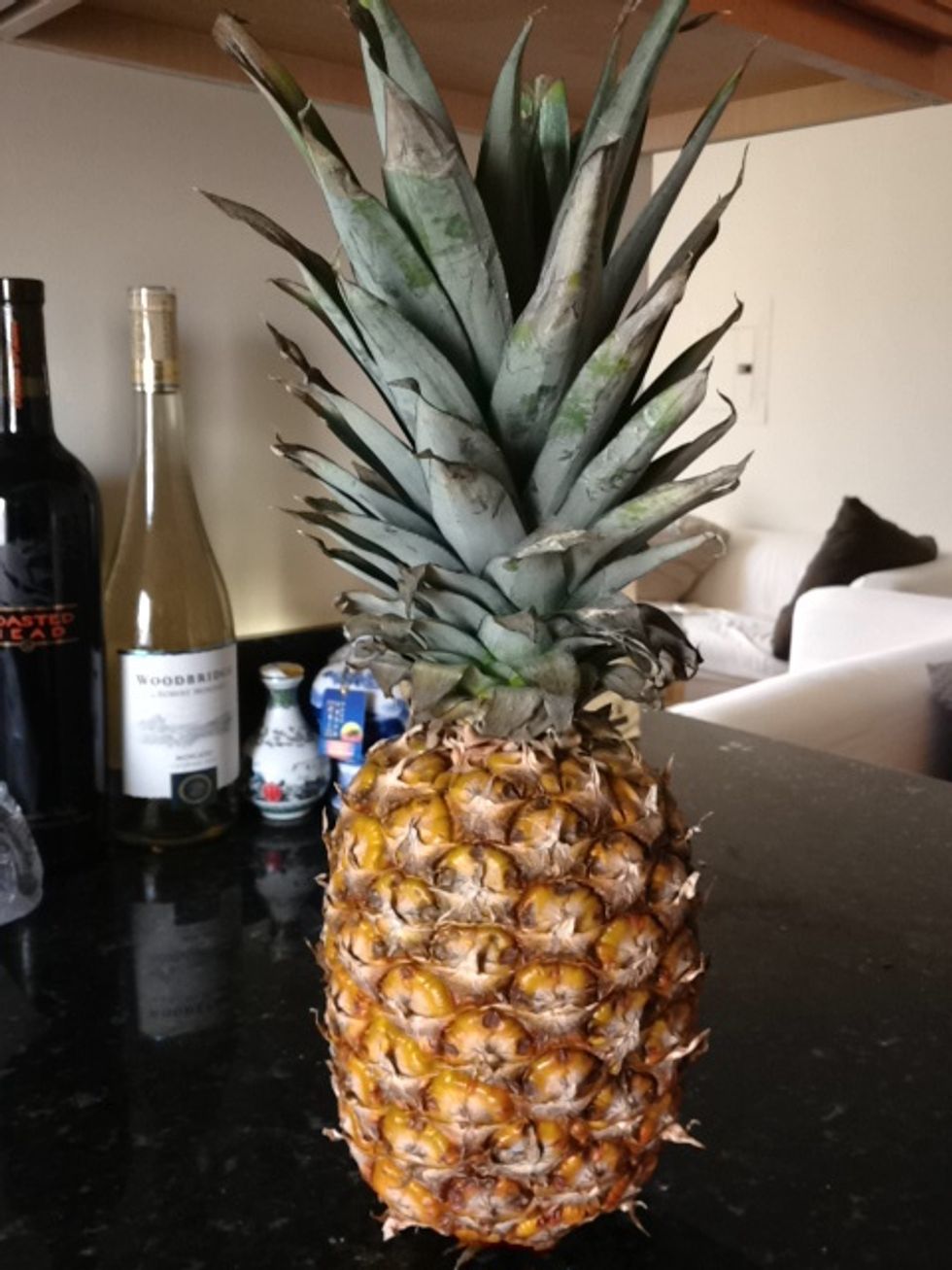 This is how you cut a pineapple.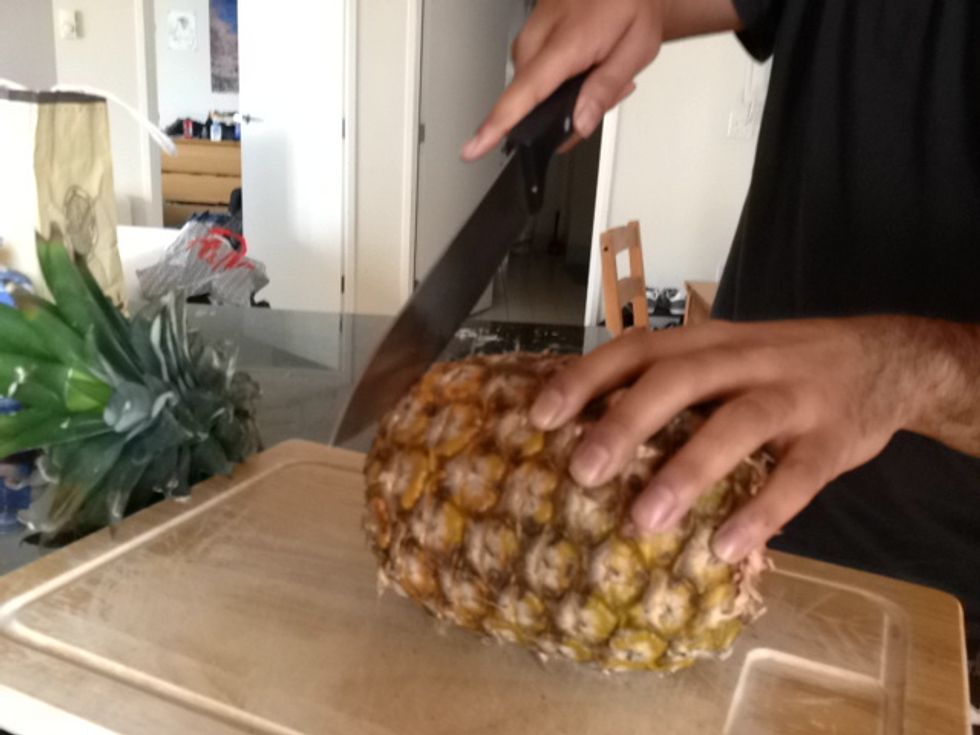 Position knife on bottom of pineapple.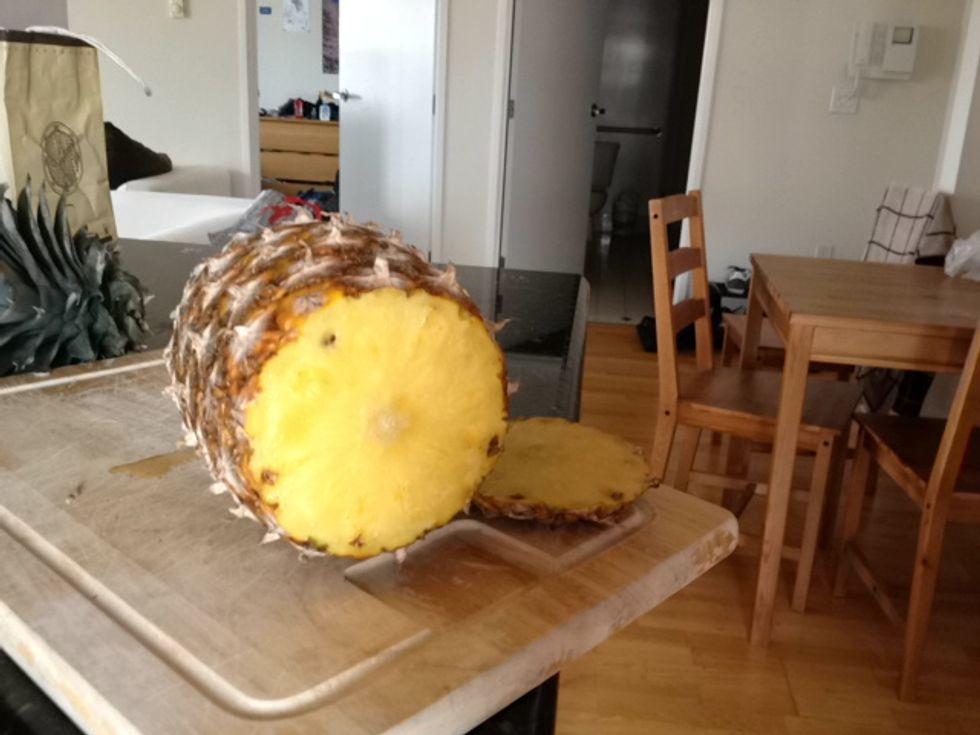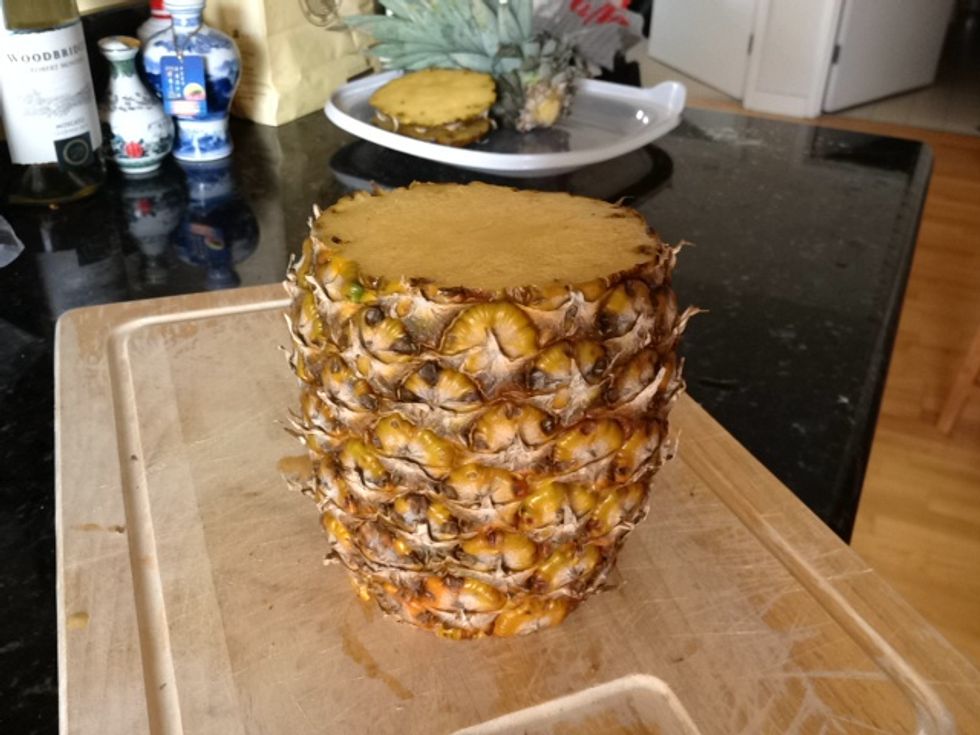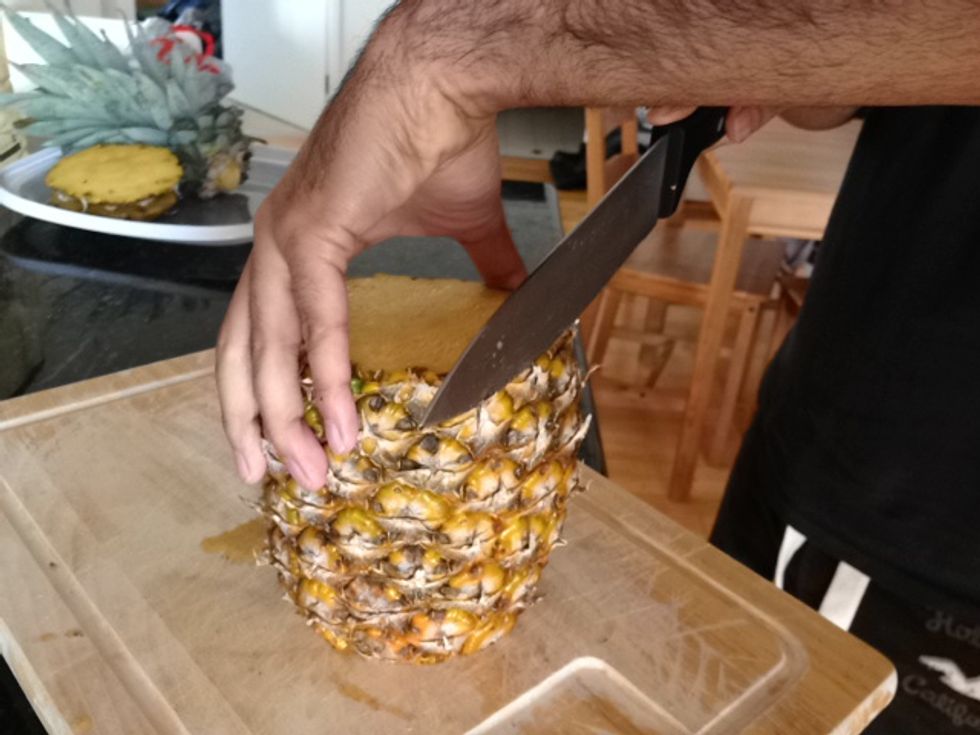 Cut off side of pineapple.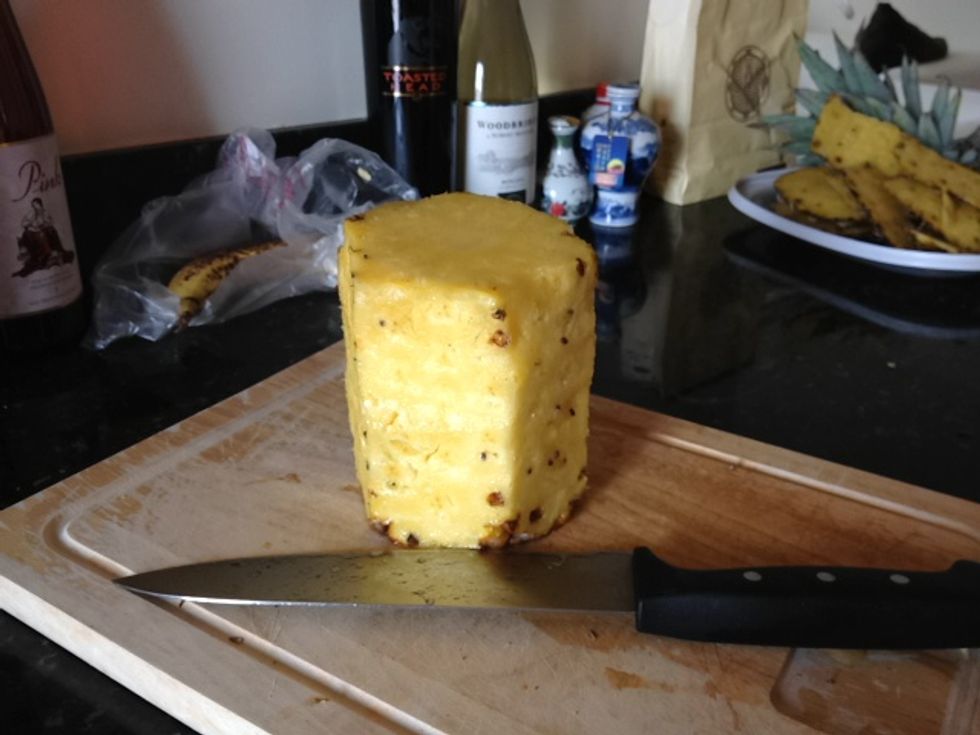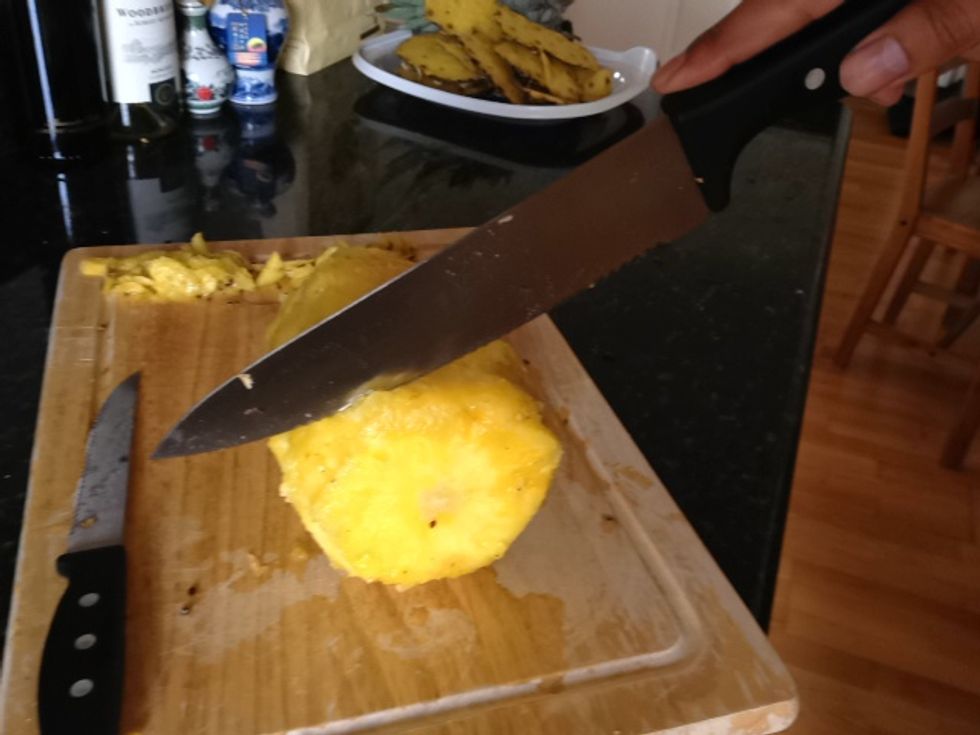 Cut your pineapple into thick slices.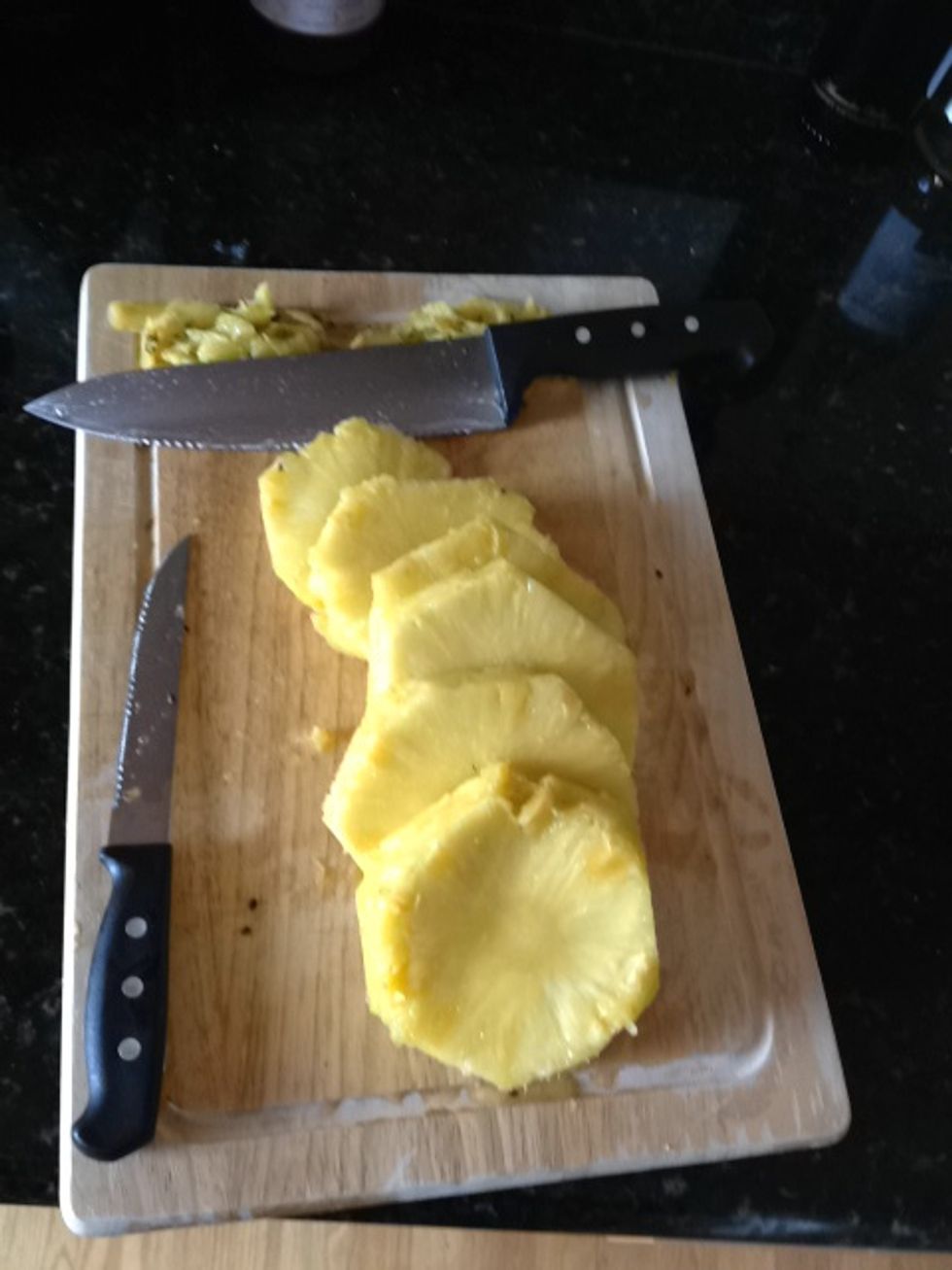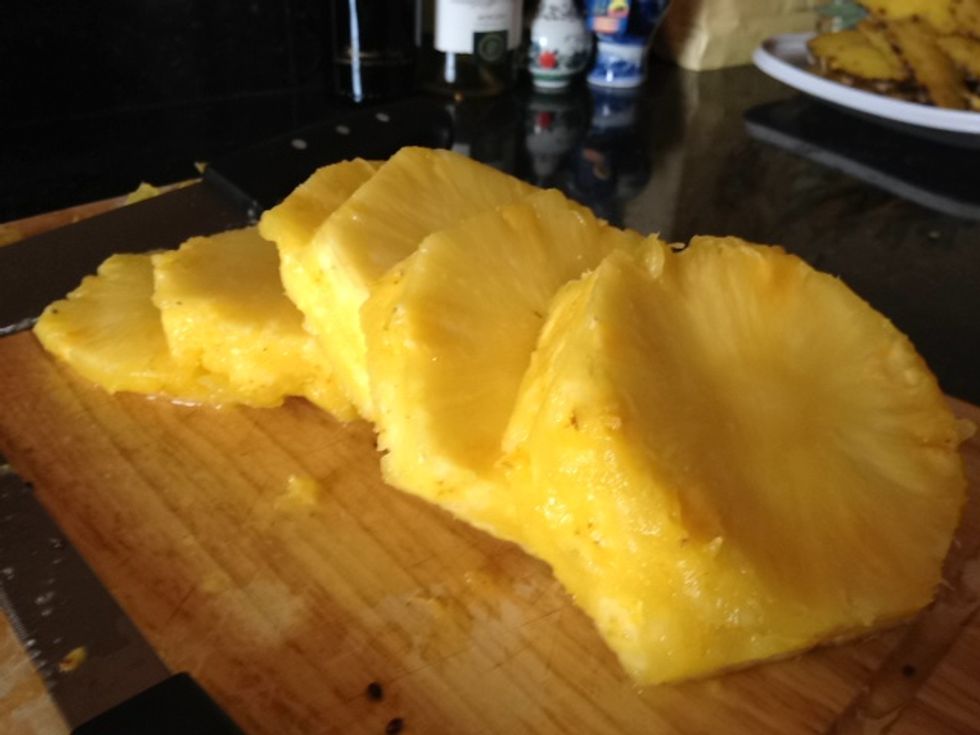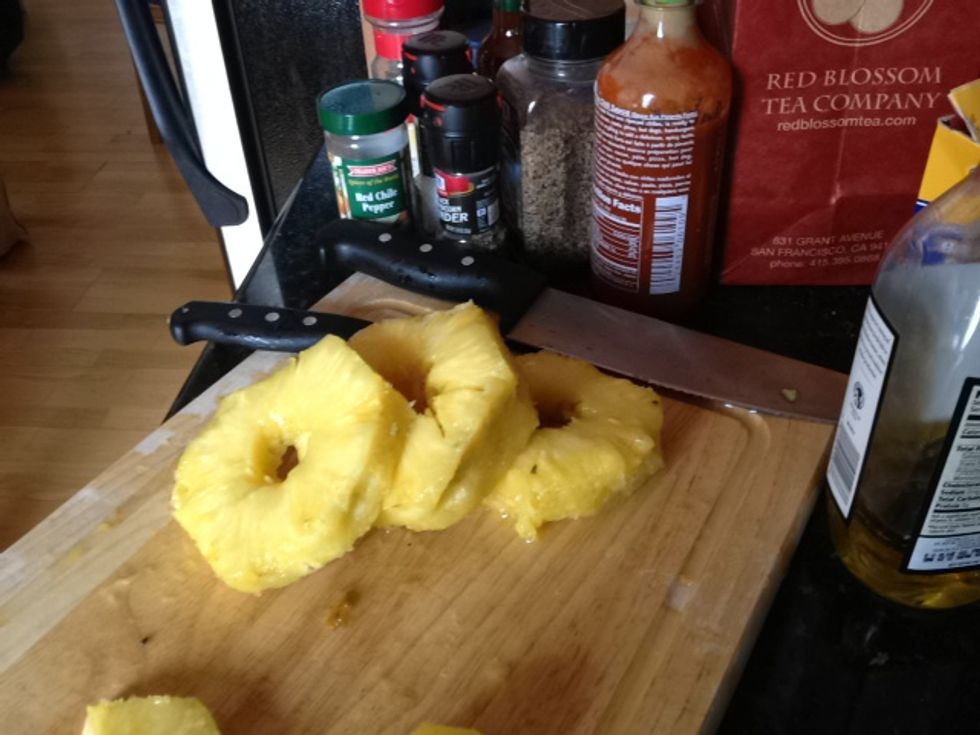 Now you should have a set of slices with the core removed. You could stop here if you want to grill the pineapple.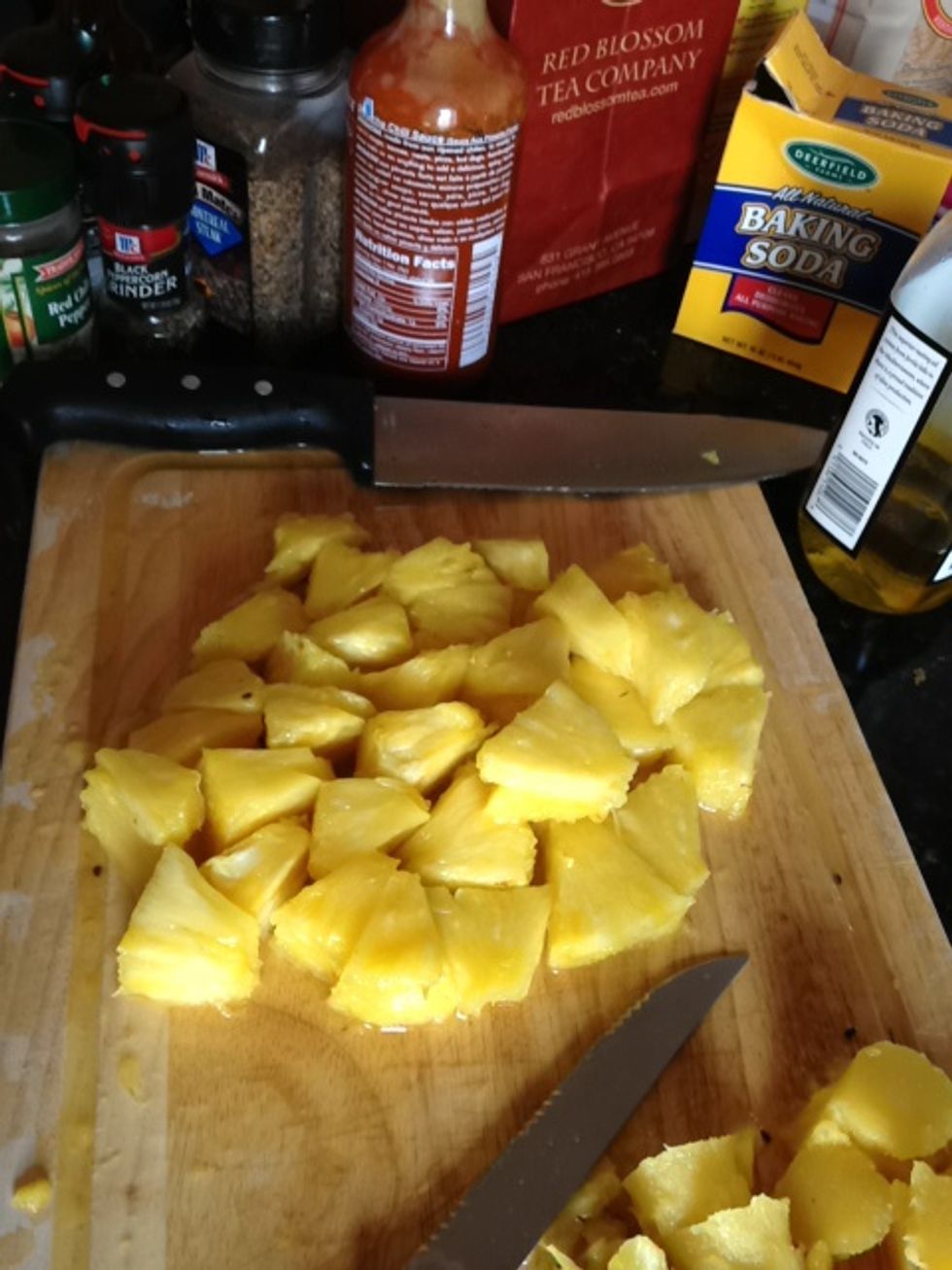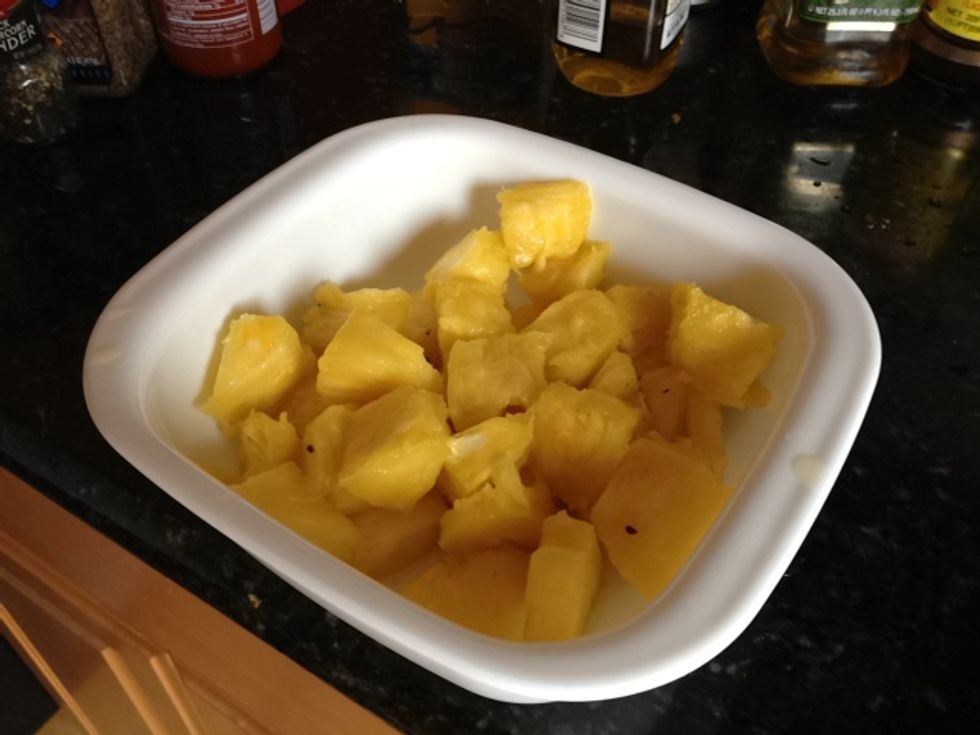 Place in a bowl and let the sliced pineapple chill in the fridge.