Artichokes are tough but delicious. Pull out your bread knife and kitchen shears and get ready to tackle these delicious, prickly globes.
161
Cut off the top third of the artichoke. This will remove most of the barbs at the tips of the leaves as well as the inedible portion of the artichoke. Turn the artichoke occasionally, as you cut.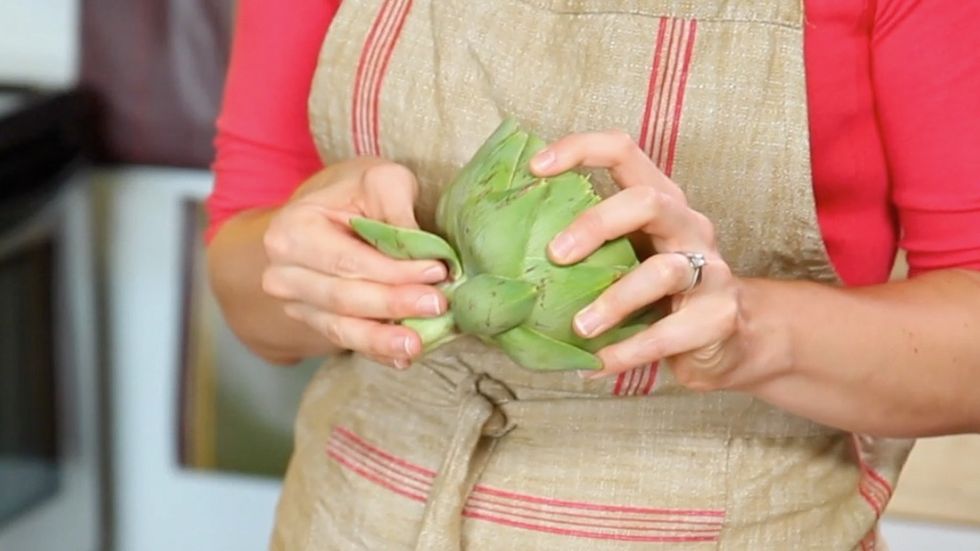 Use your fingers to pull away any torn or bruised outer leaves around the vegetable's base.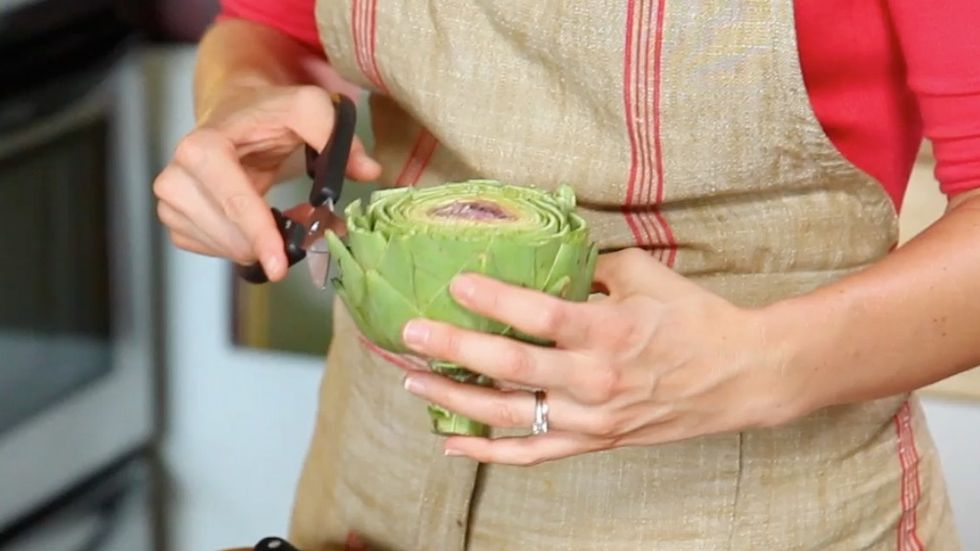 Use kitchen shears or your knife to cut off any remaining leaf tips.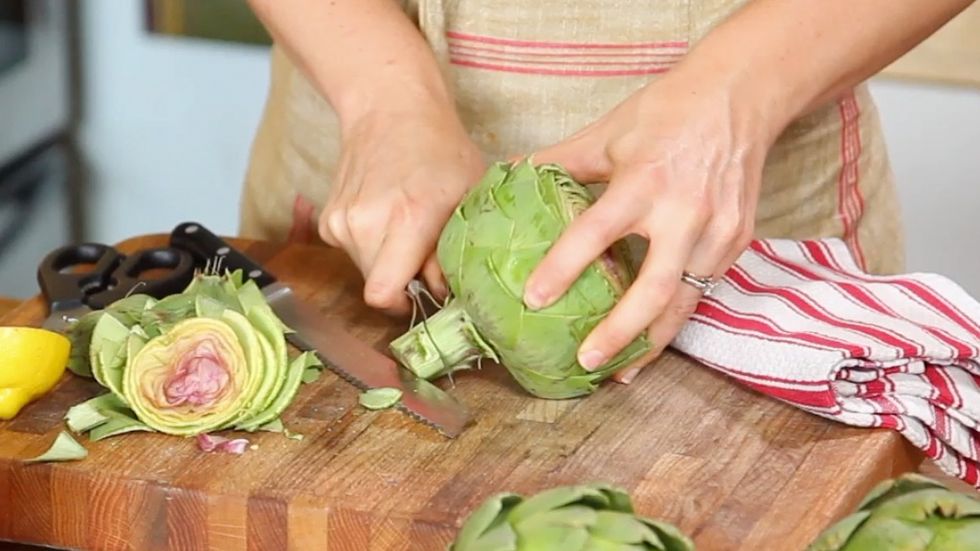 Use a paring knife to trim the root end, or stem, of the artichoke.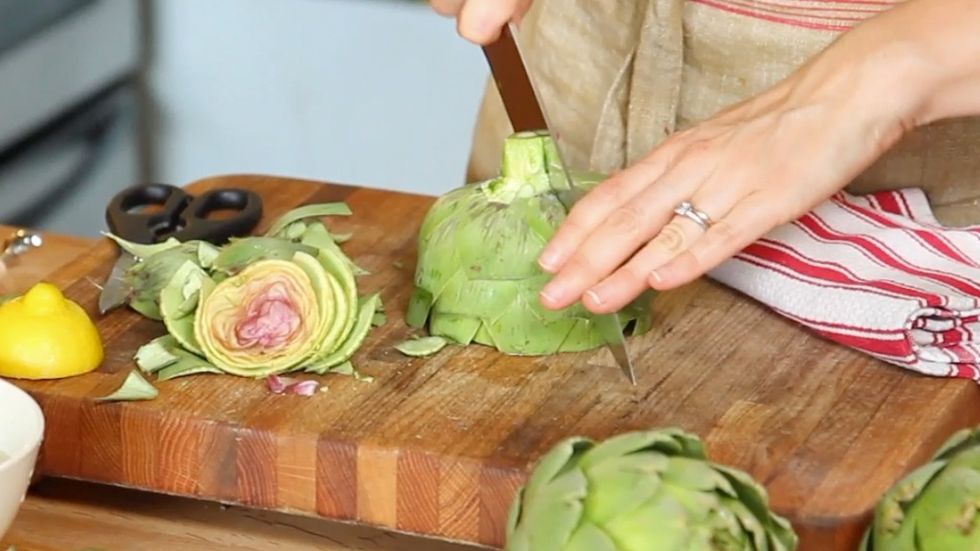 Place the artichoke on your cutting board. Use a chef's knife to slice vertically through the middle of the stem and the rest of the artichoke.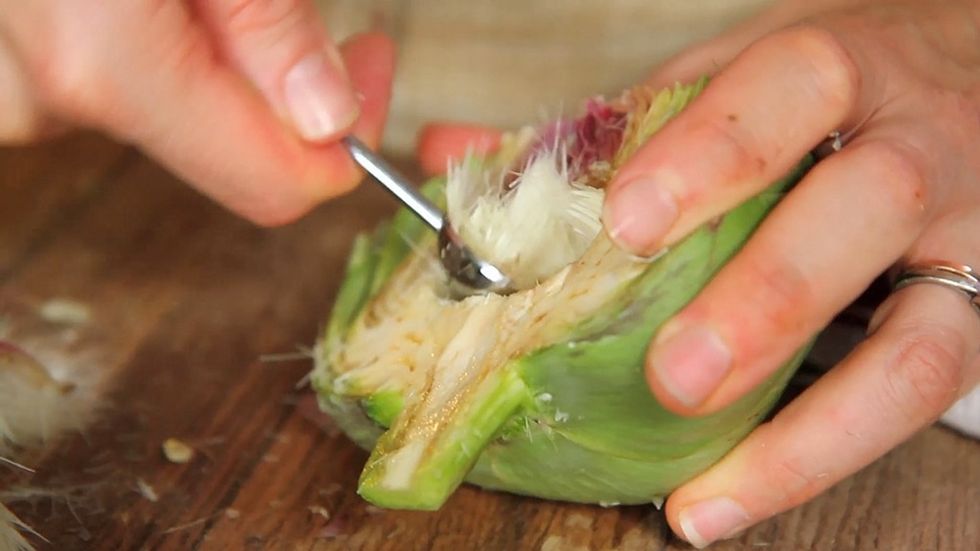 To remove the choke, gently spread apart the leaves, then pull out and discard the pale, thorny, innermost leaves. Use a spoon or melon baller to scrape out the choke.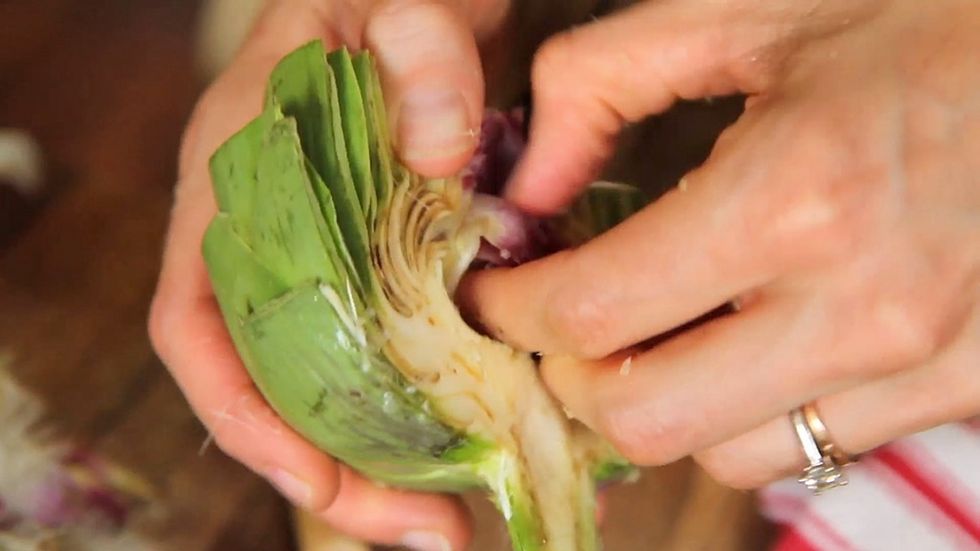 Pull out the purple choke with your fingers.
The creator of this guide has not included ingredients