Find a part in a published script ( not on the Internet) that speaks to you. Find a good chunk of dialogue.
Now we begin to cut the monologue to fit the actor's taste and time limit.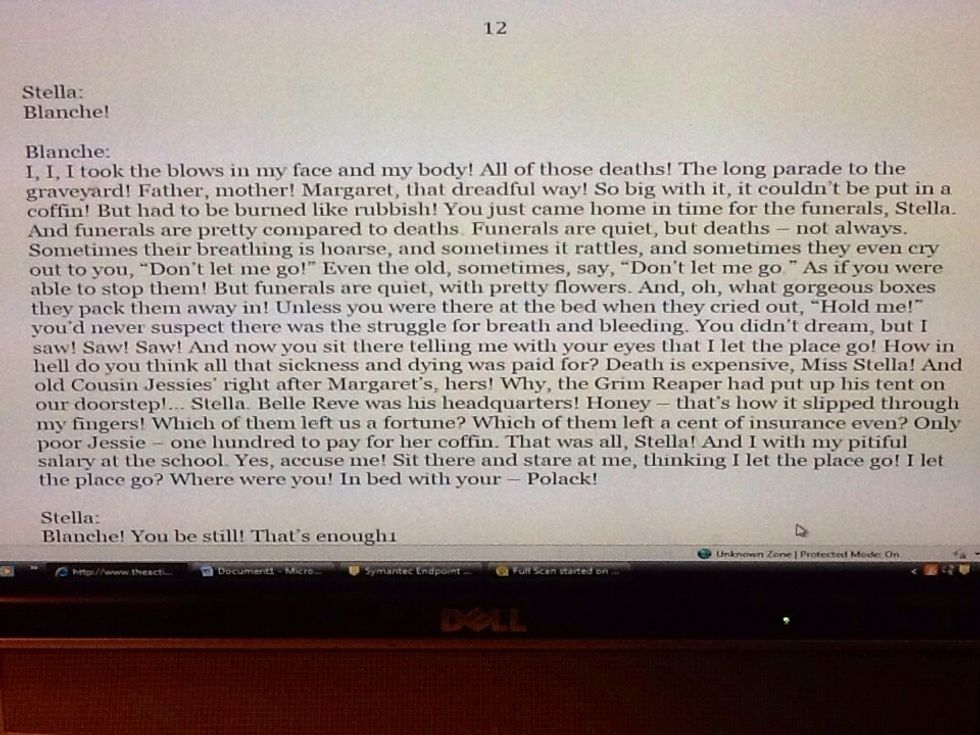 Now take out the parts that you feel are not useful to you as an actor. The choice is yours. Make sure you keep the strong actable moments. Make sure the piece is suitable for your age.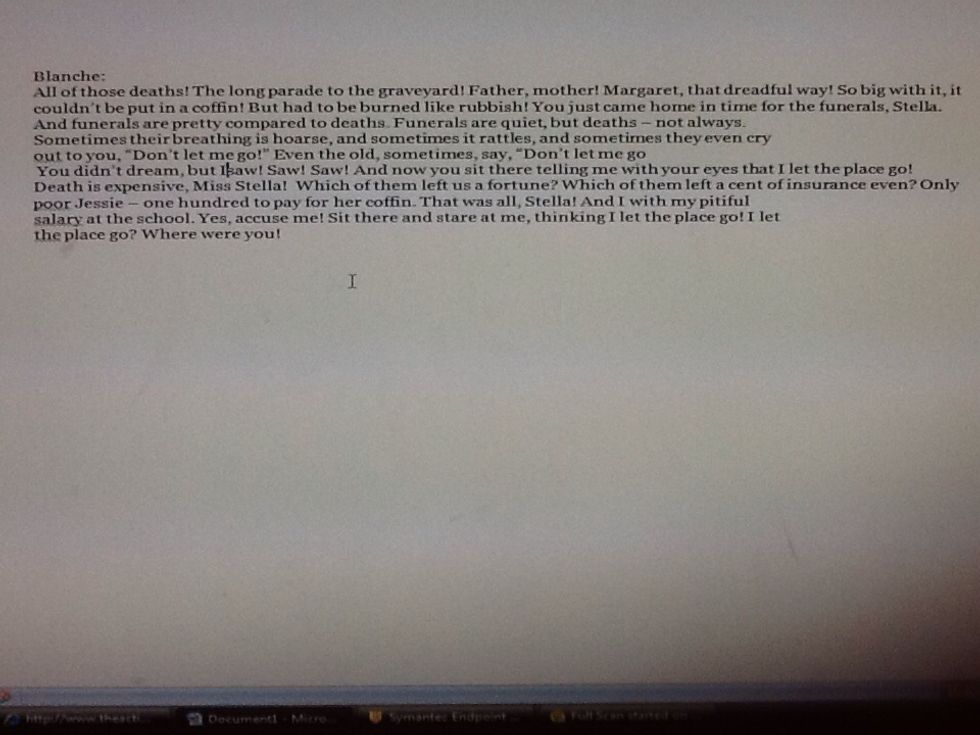 This is a piece after it has been cut.
You can also paste together several lines to make one big monologue.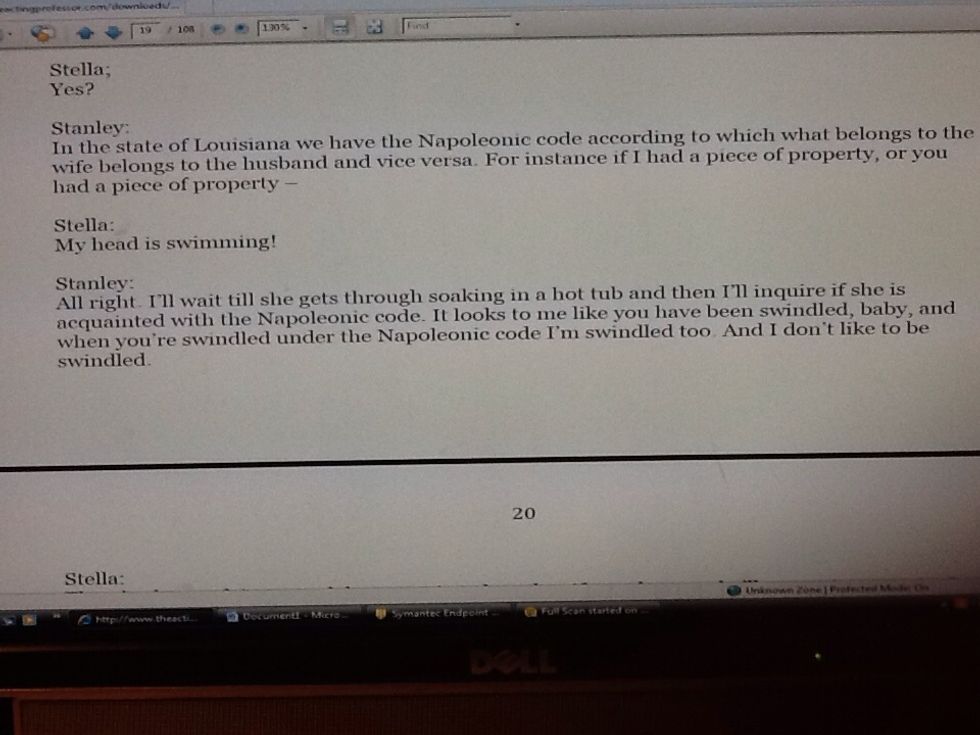 Now paste together the lines of one character...don't combine two. Make sure that the piece still makes sense. Cut what doesn't.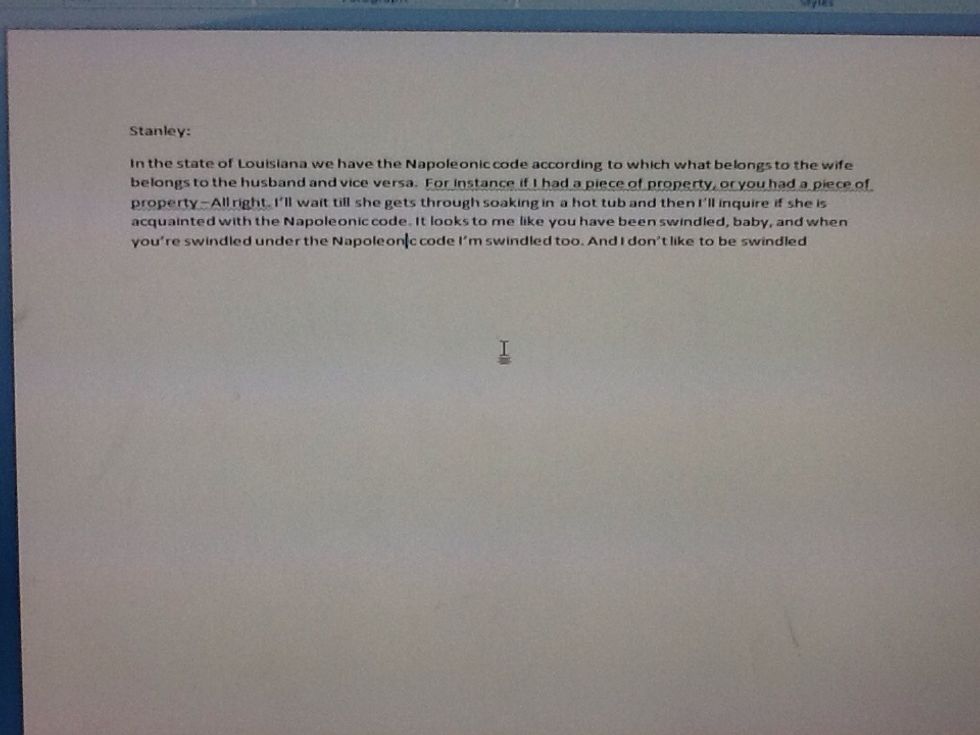 Now you have cut your piece.
Script
Pencil
Note cards.