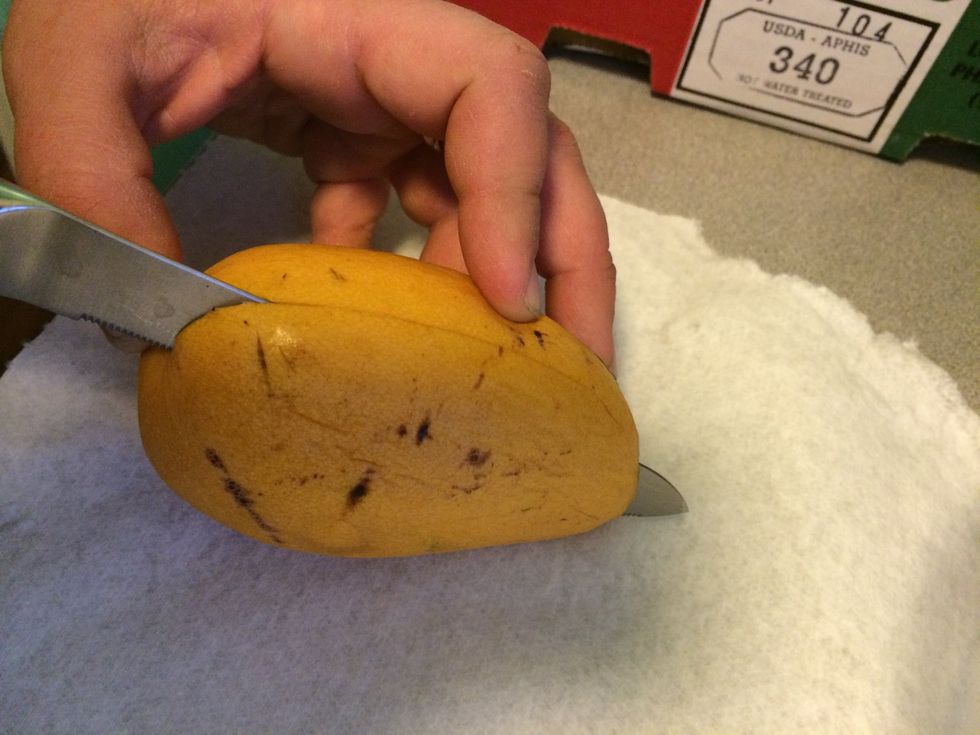 Hold the mango long ways, cut lengthwise just left or right of center (pit)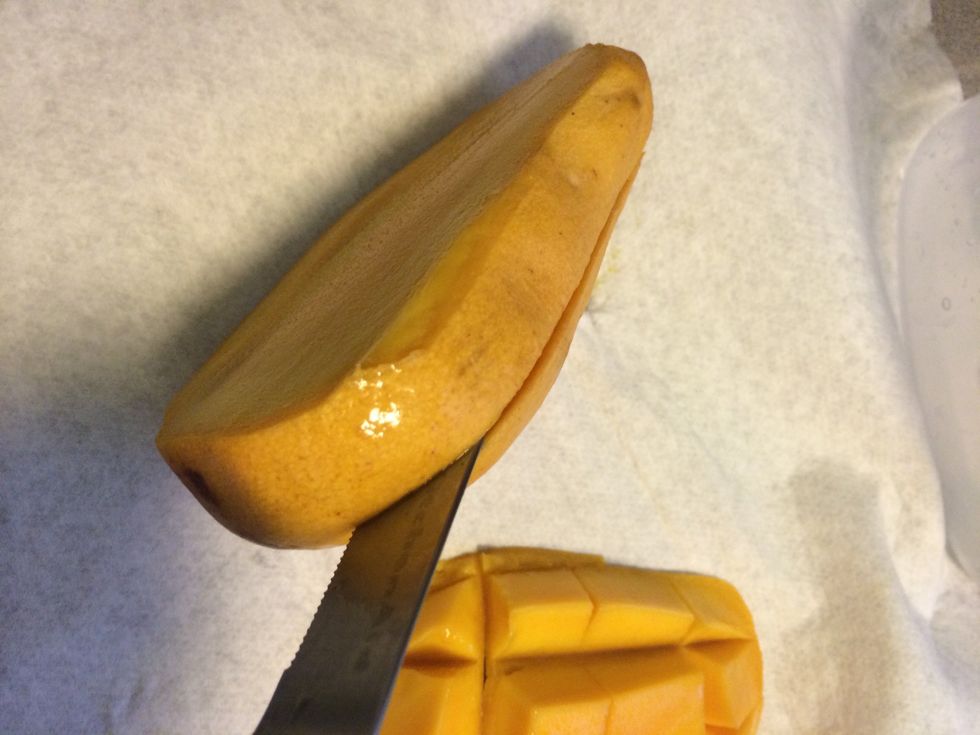 Repeat step for other side.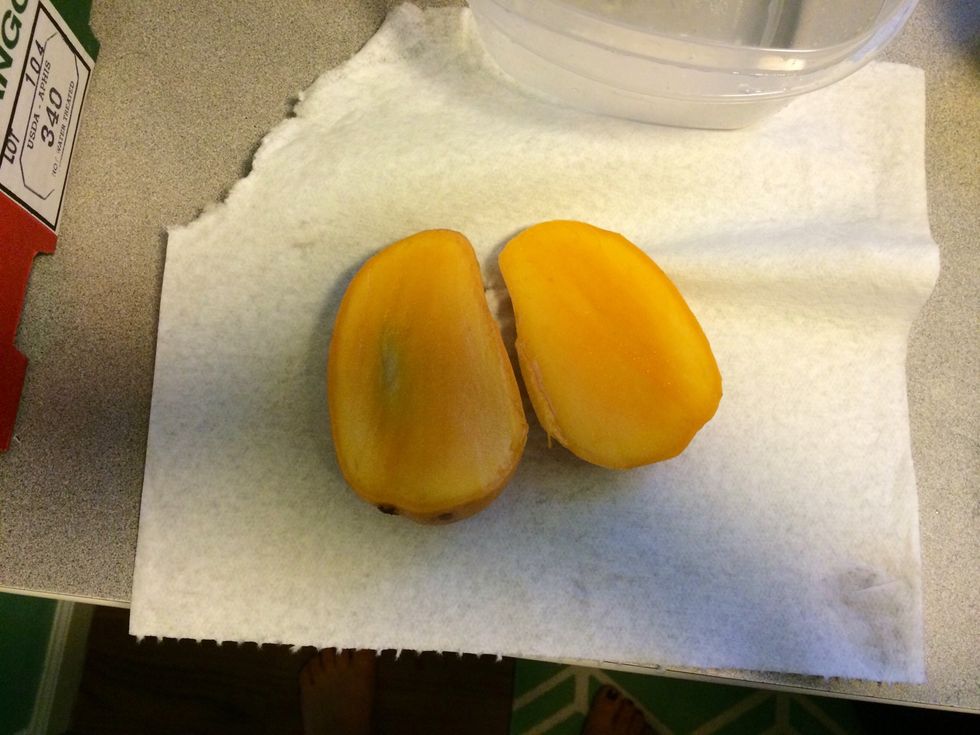 If it's a small mango (champagne or ataulfo) , discard the center. If it's larger, you can cut down the sides that weren't trimmed and skim the flesh from the skin.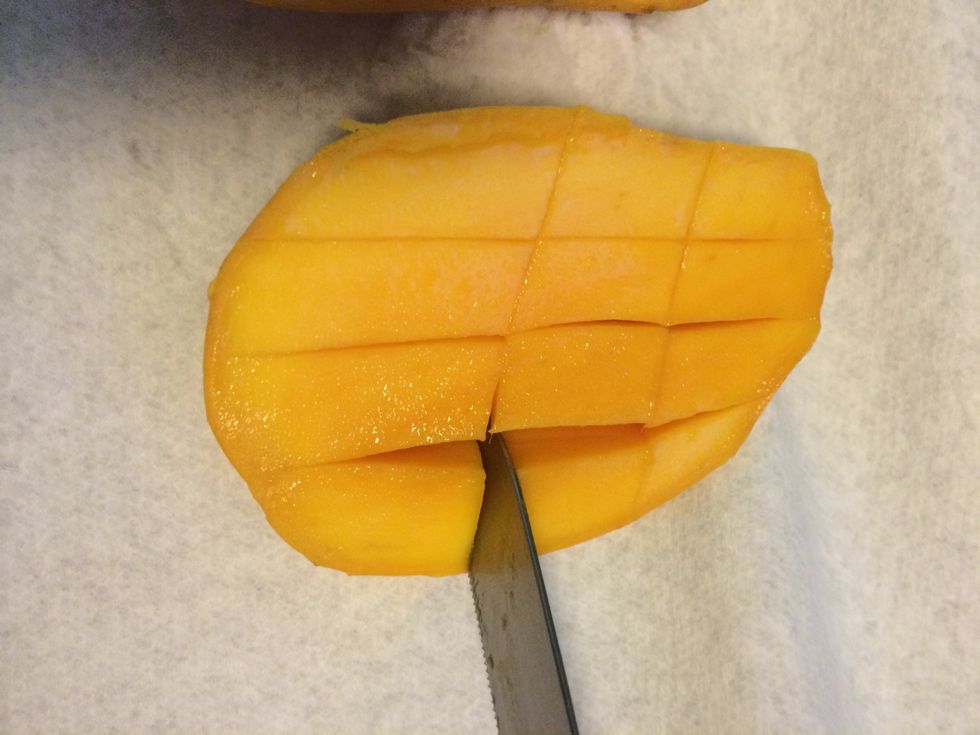 If you'd like to eat directly from the skin, score mango with a knife carefully. Cut only the flesh, not through the skin.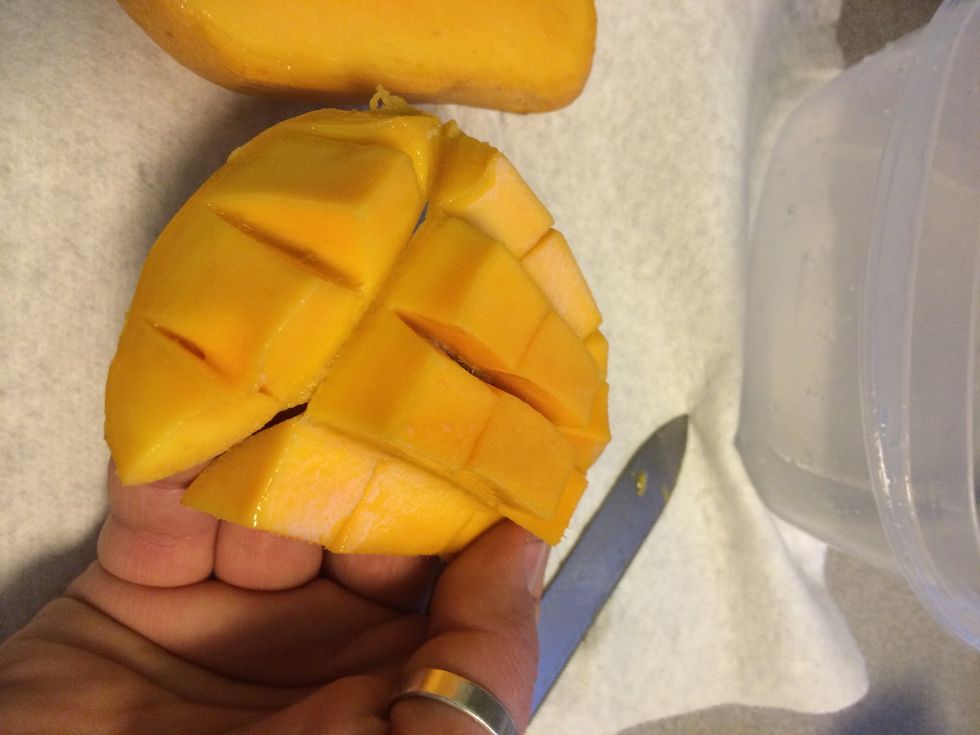 Push on skin to pop flesh out and you can eat the squares. Have a paper towel handy!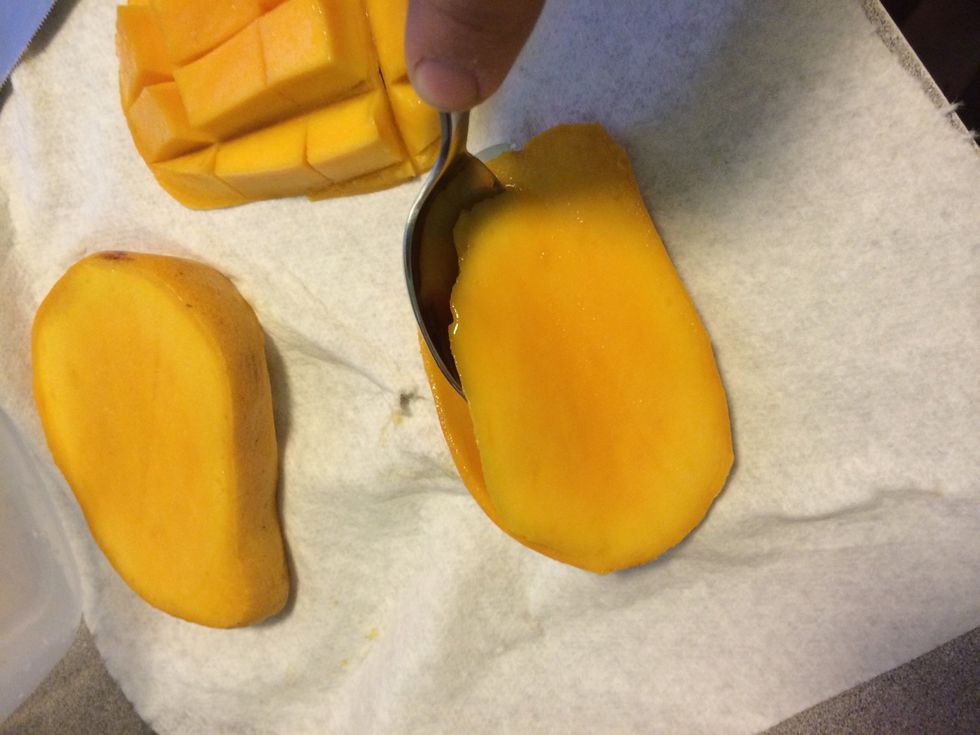 Option 2: use a spoon to carve out flesh. It is the easiest way to get as close to the skin, keeping as much of the ripe, tasty mango as possible. Careful, it's slippery! Then freeze or dice. Enjoy!
Cutting board
Ripe Mango
Sharp knife