Do you hate getting sticky fingers after cutting a banana with your hands? Then this guide is for you!
56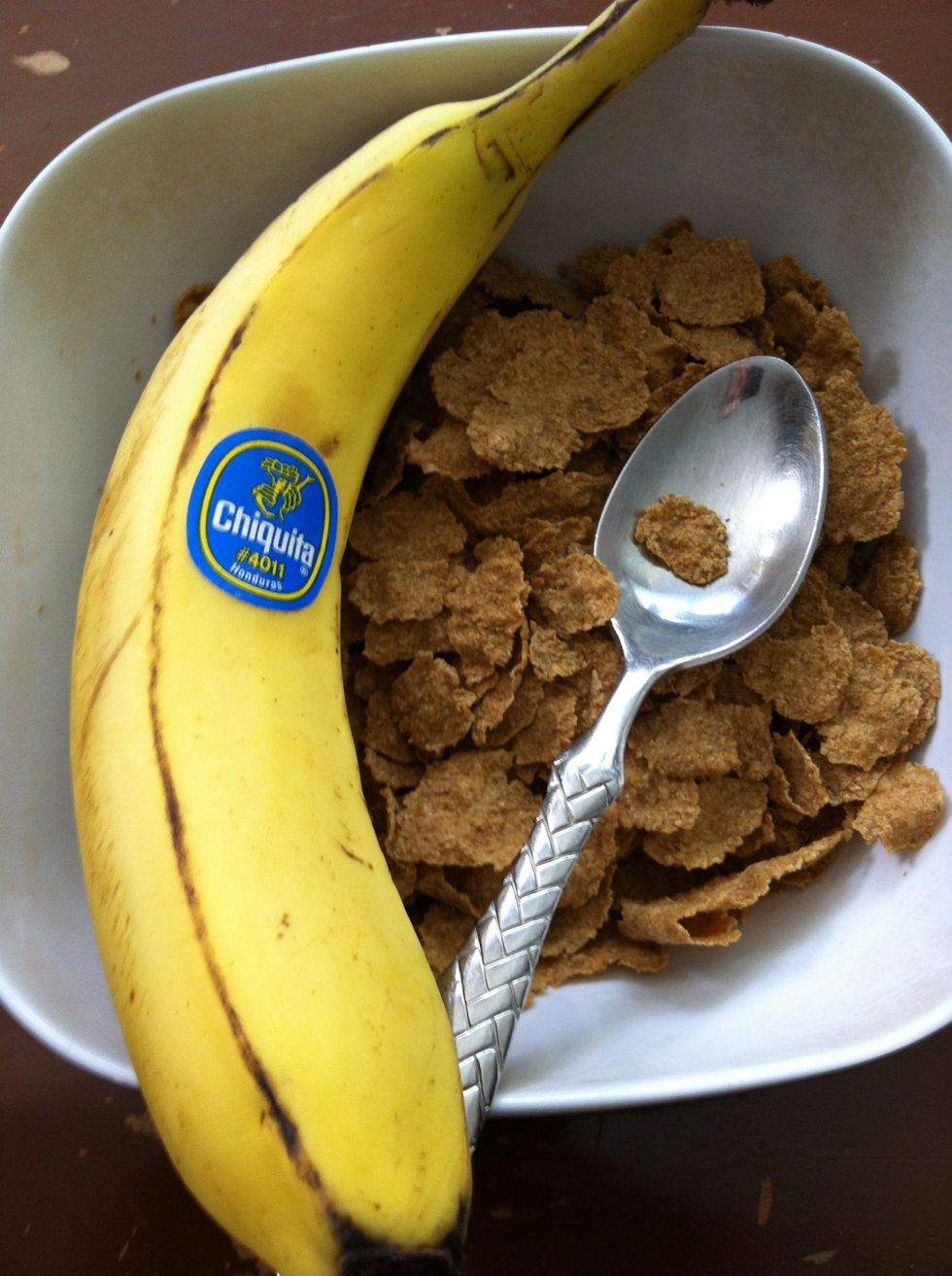 Get your stuffs ready!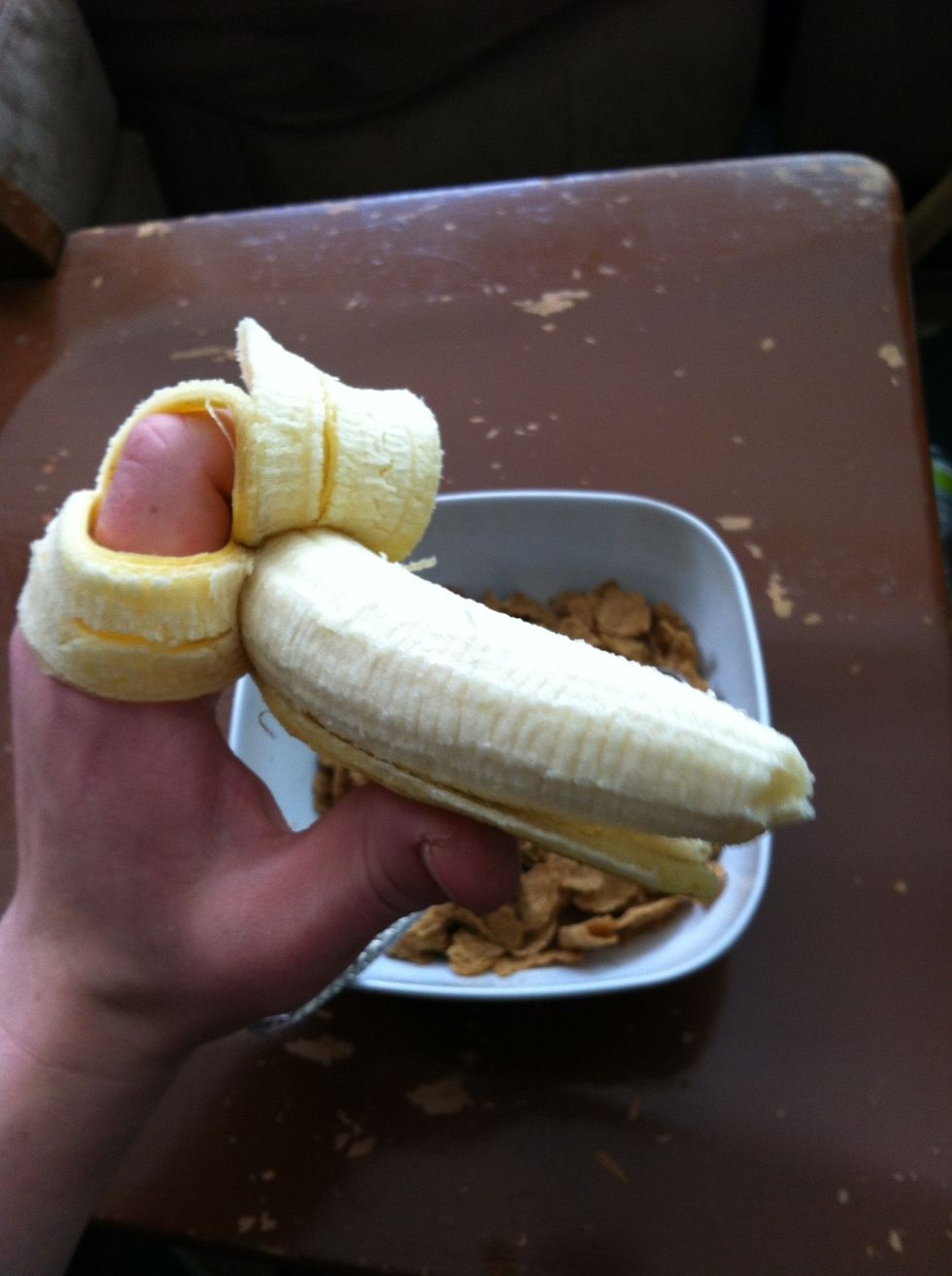 Peel banana like so...while keeping one side in place so to hold it up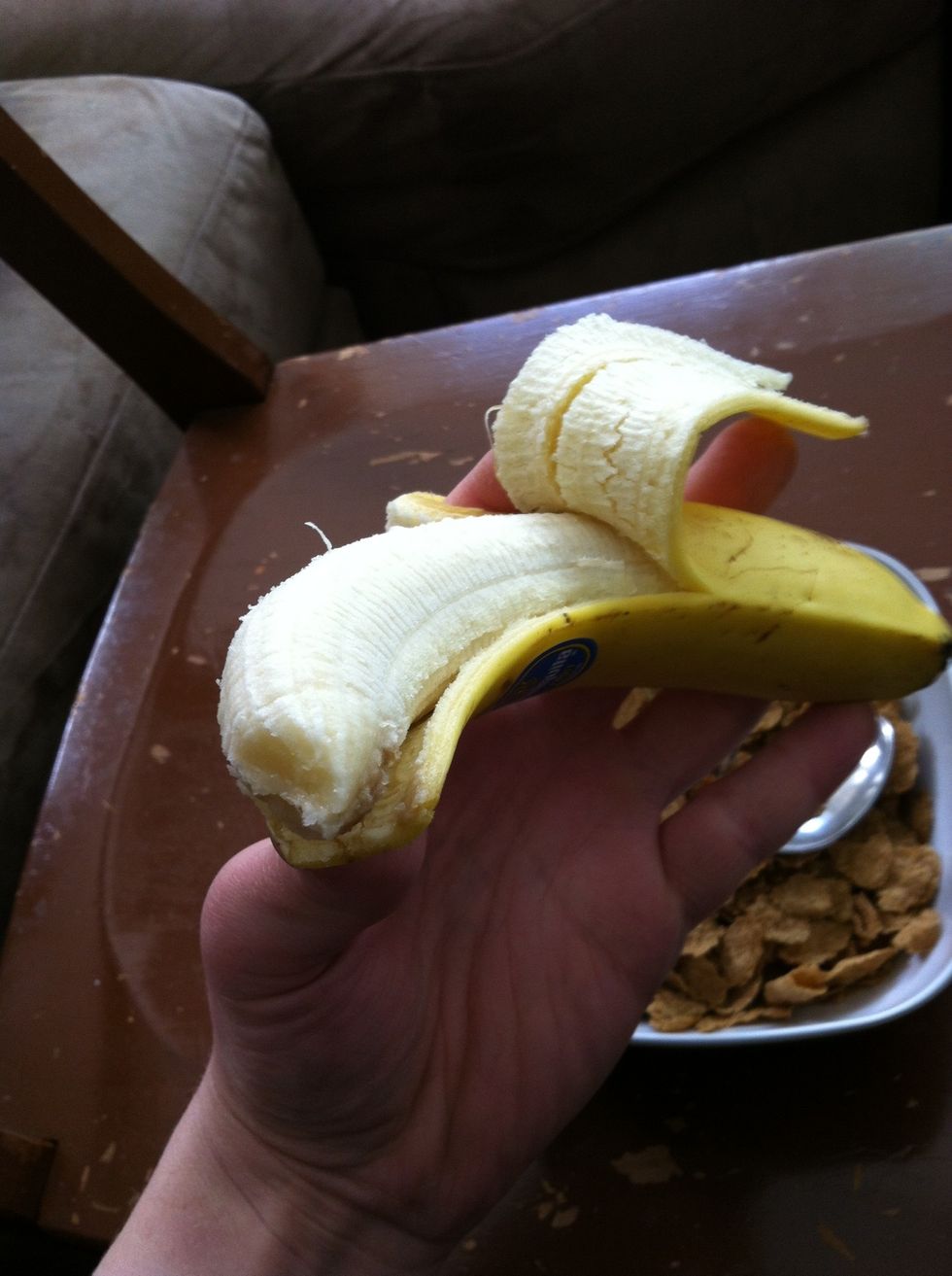 Here it is from another angle wow!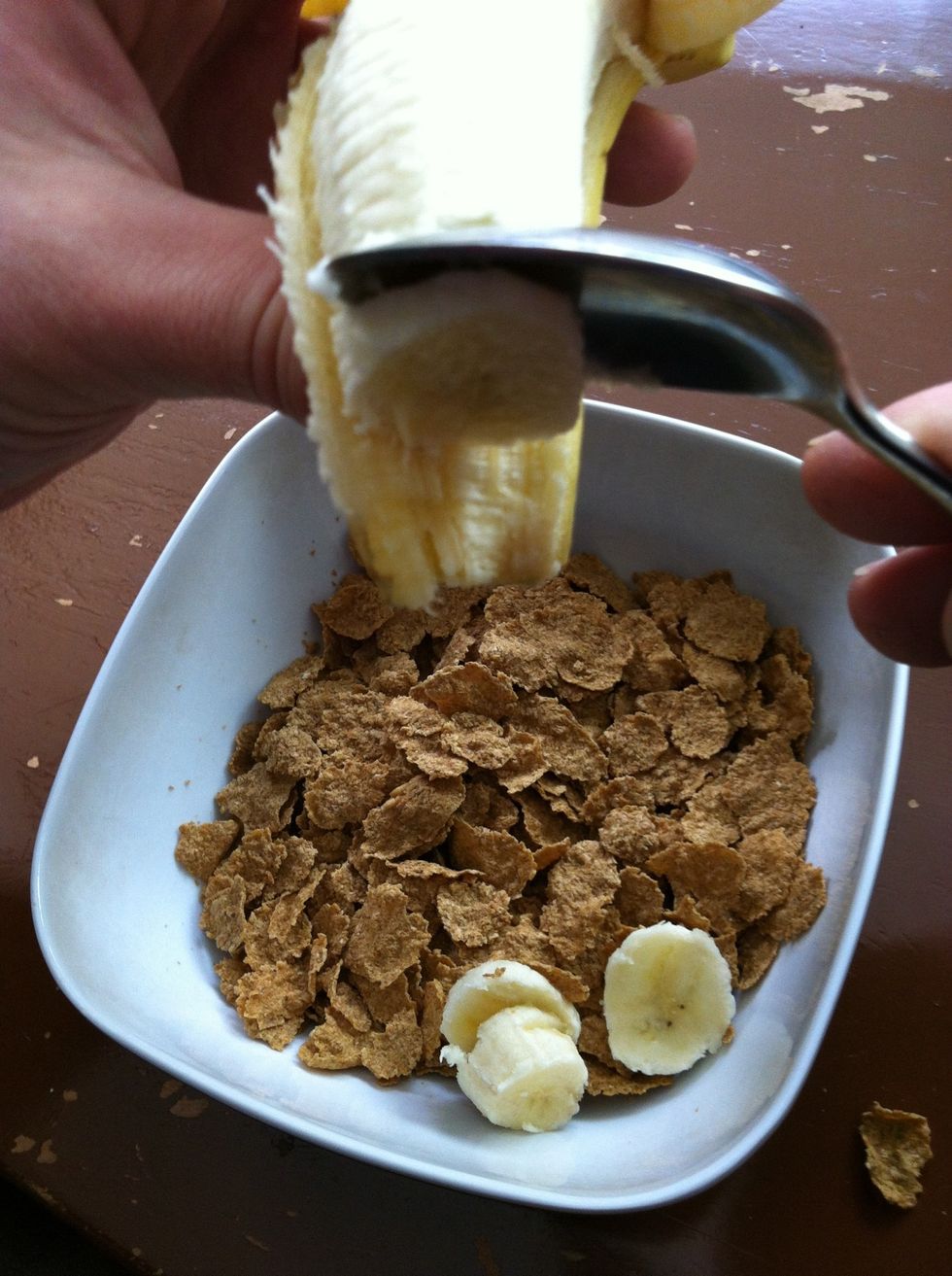 As you hold the banana in place slice downwards with the spoon and into the bowl! Keep moving that thumb down the spine of the banana as you cut it.
Banana
Spoon
Cereal,oatmeal,etc...