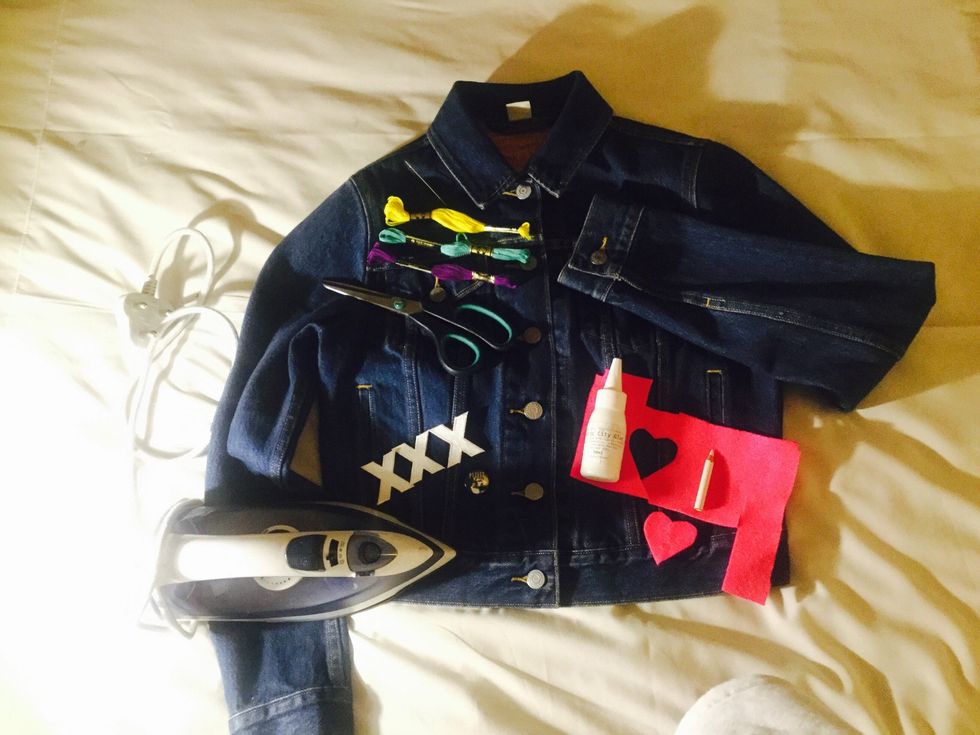 What you'll need: Denim jacket, iron-on letters or badges, fabric glue, felt, scissors, iron, embroidery thread and needle, markers, fabric paint, ribbons etc - use your imagination.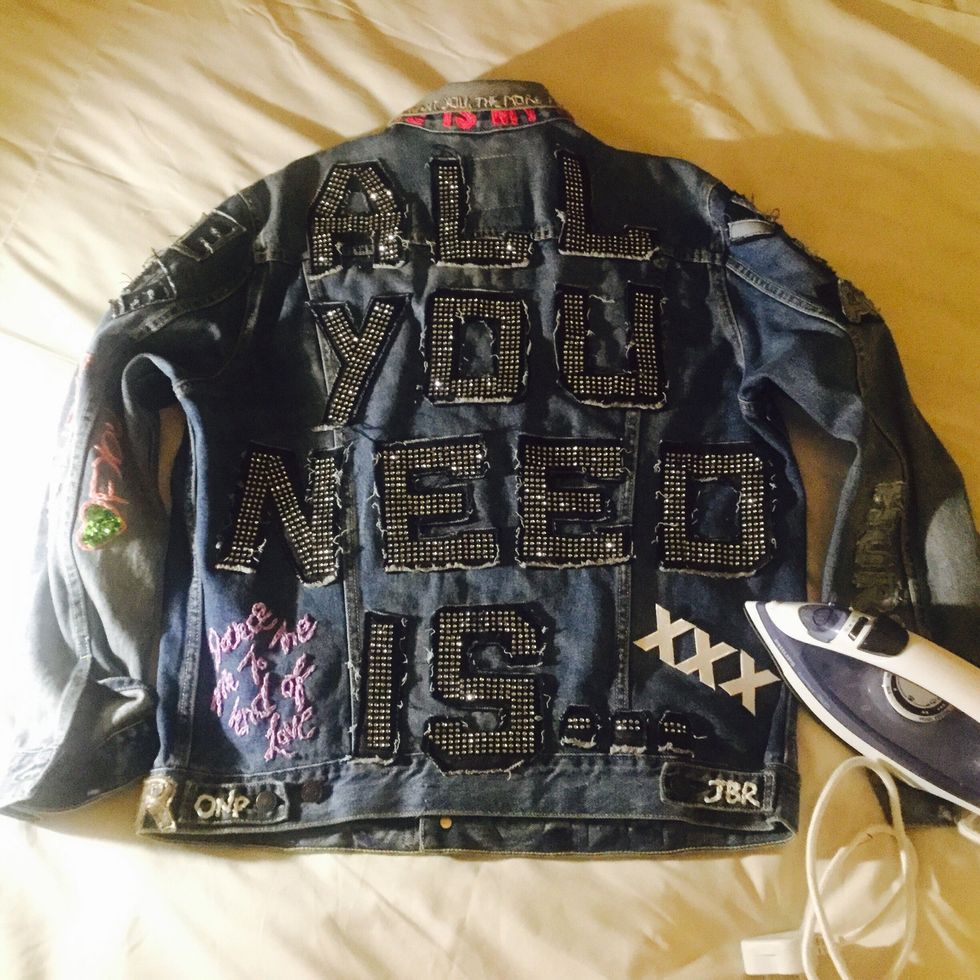 I've taken my moms denim jacket that she has already customized and made it my own using two methods of customization.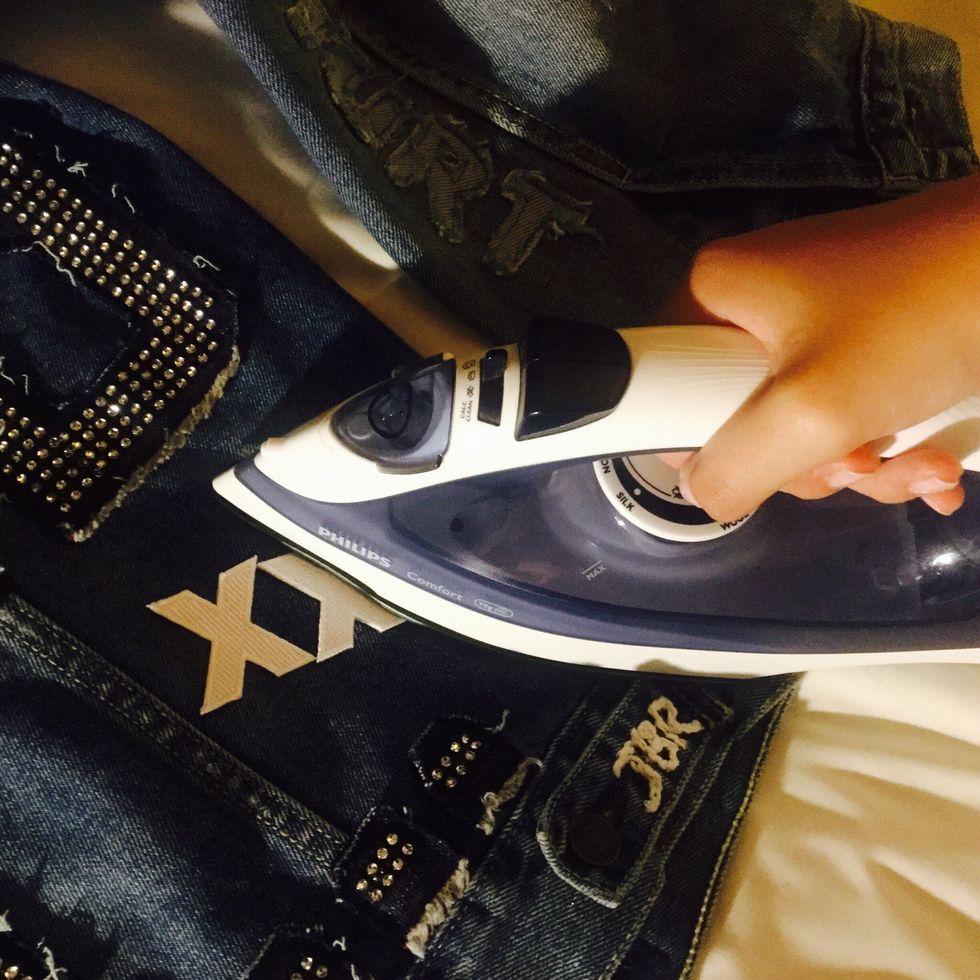 The first method is by heat transfer. Place the iron-on patches on the jacket and have the sticky part facing down. Then, push iron onto the letters for about 15-20 seconds for each one to stick.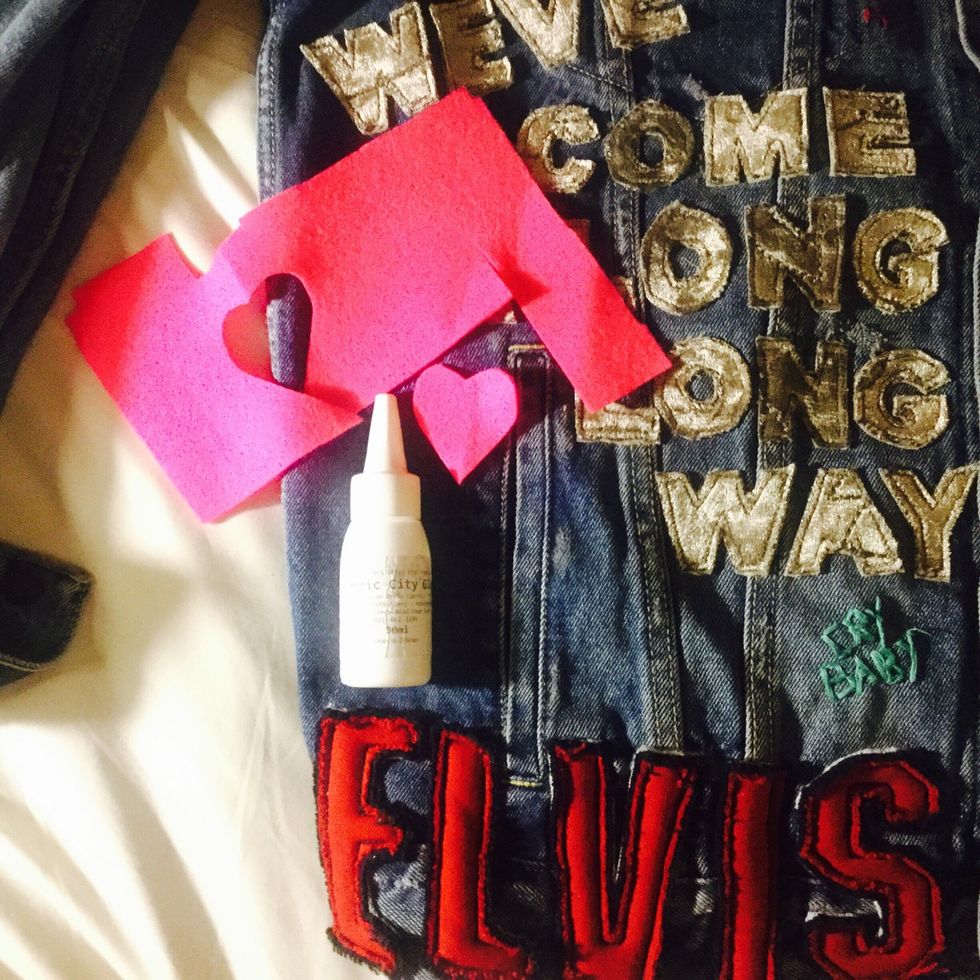 The second method is by using fabric glue and felt.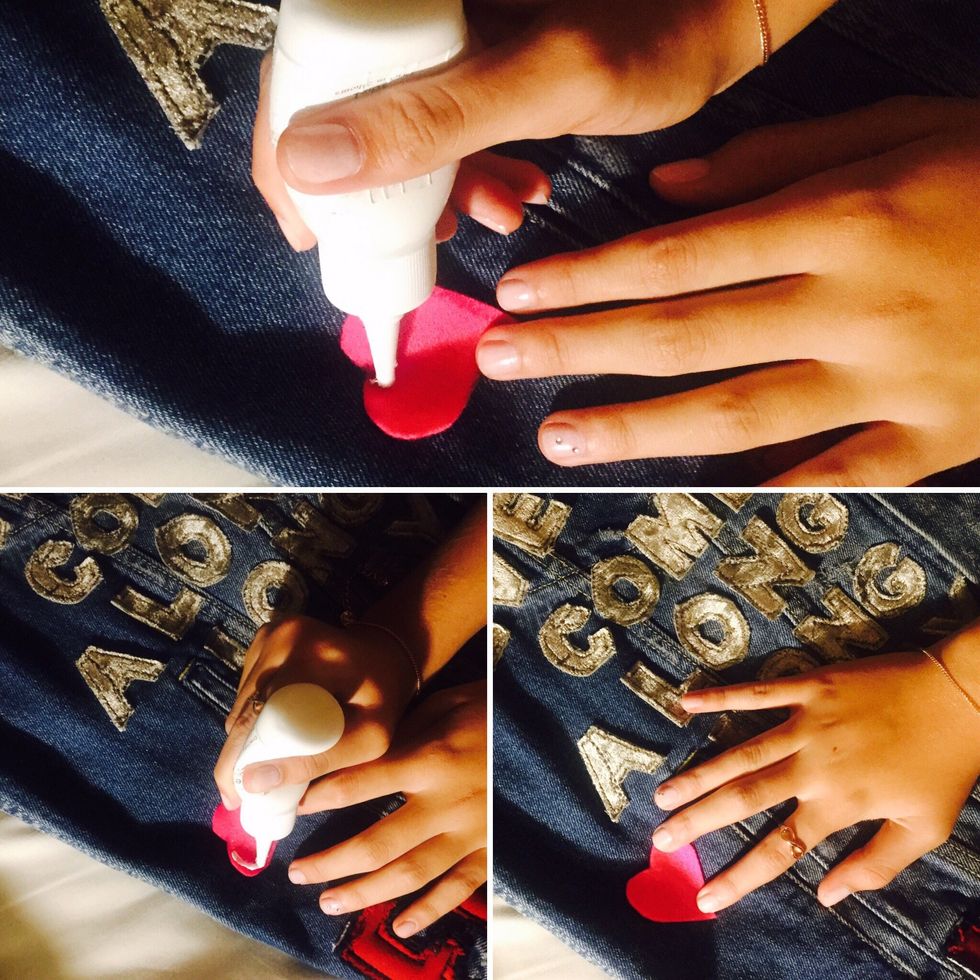 I have used pink felt to make a heart and stuck it down with fabric glue but you can make anything you want with any fabric. Then put pressure on it and let it dry for about a hour.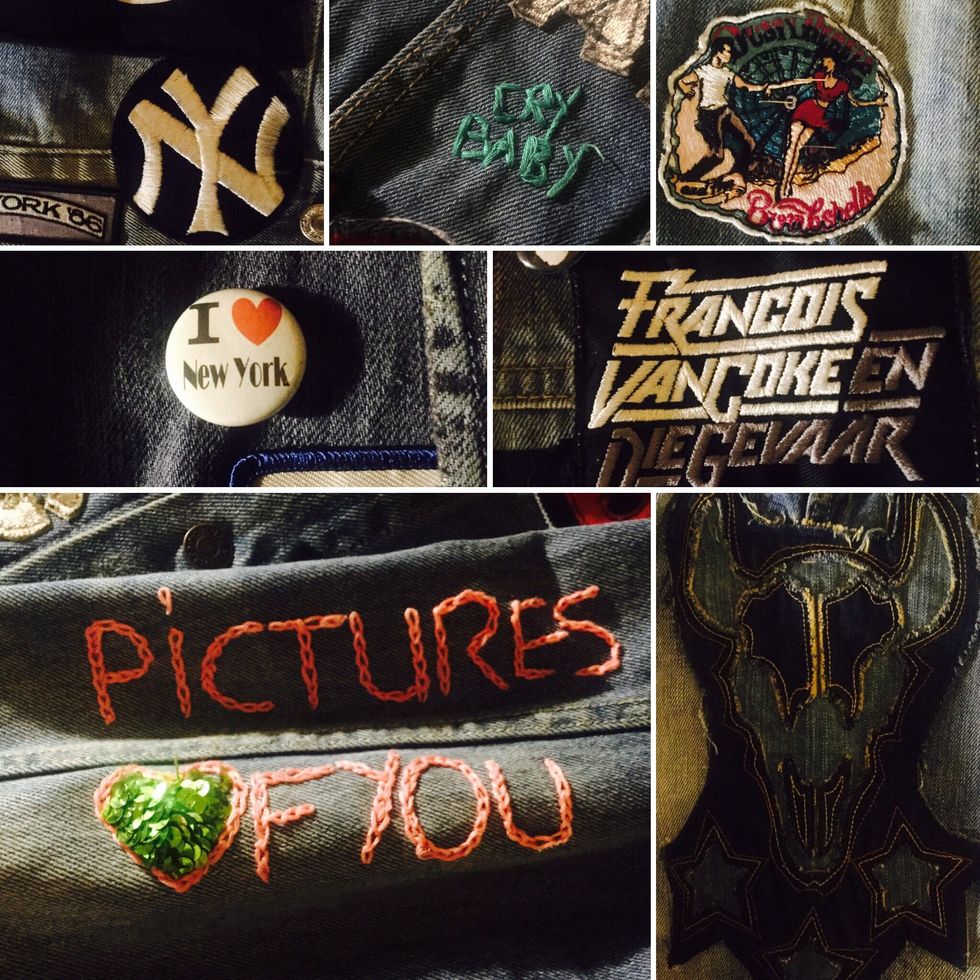 Some other examples shown here are using pins from concerts, badges from your travels, sewing words or symbols onto the jacket. You can also paint directly onto your jacket using fabric paint.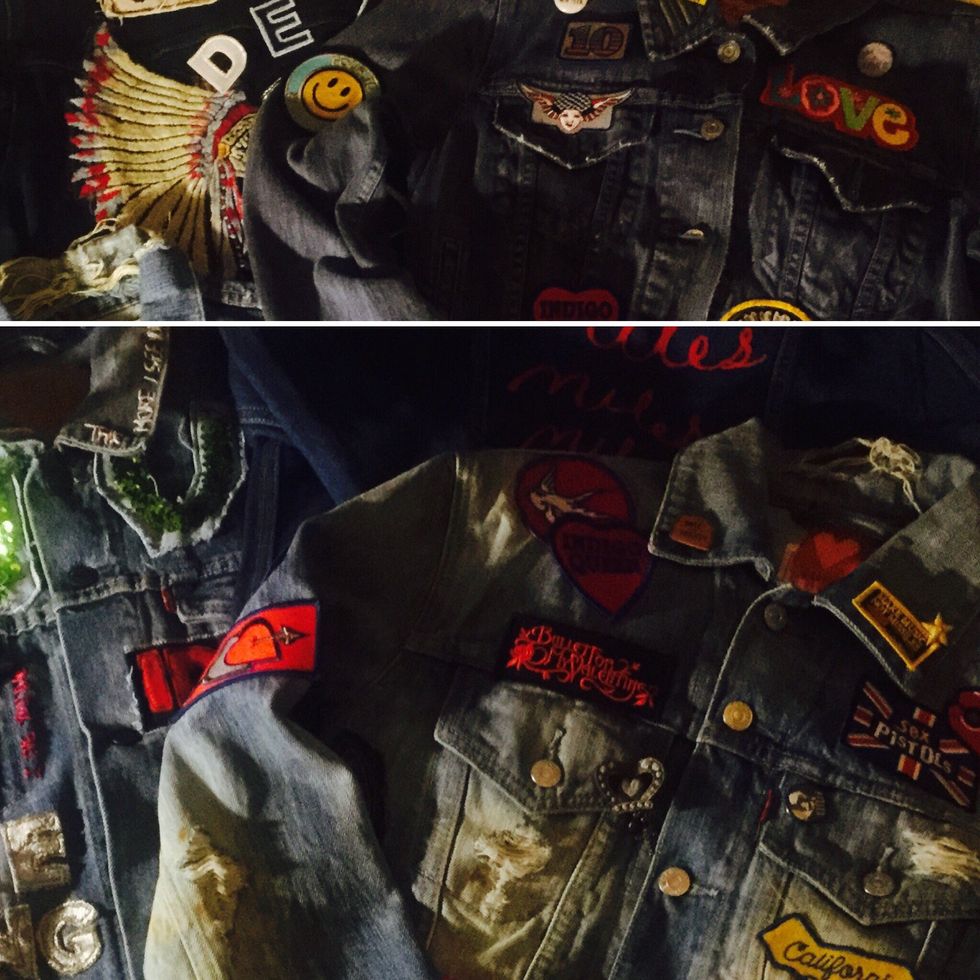 Your imagination is the limit! Go create your own works of art!
Denim jacket
Iron-on badges
Iron
Fabric glue
Felt
White marker
Embroidery thread
Embroidery needle
Badges/Patches
Scissors