This guide will show you some options you have to make your iPhone more to your taste. It may not work in all devices, though. The one used in this guide is an iPhone 5c with iOS 8.1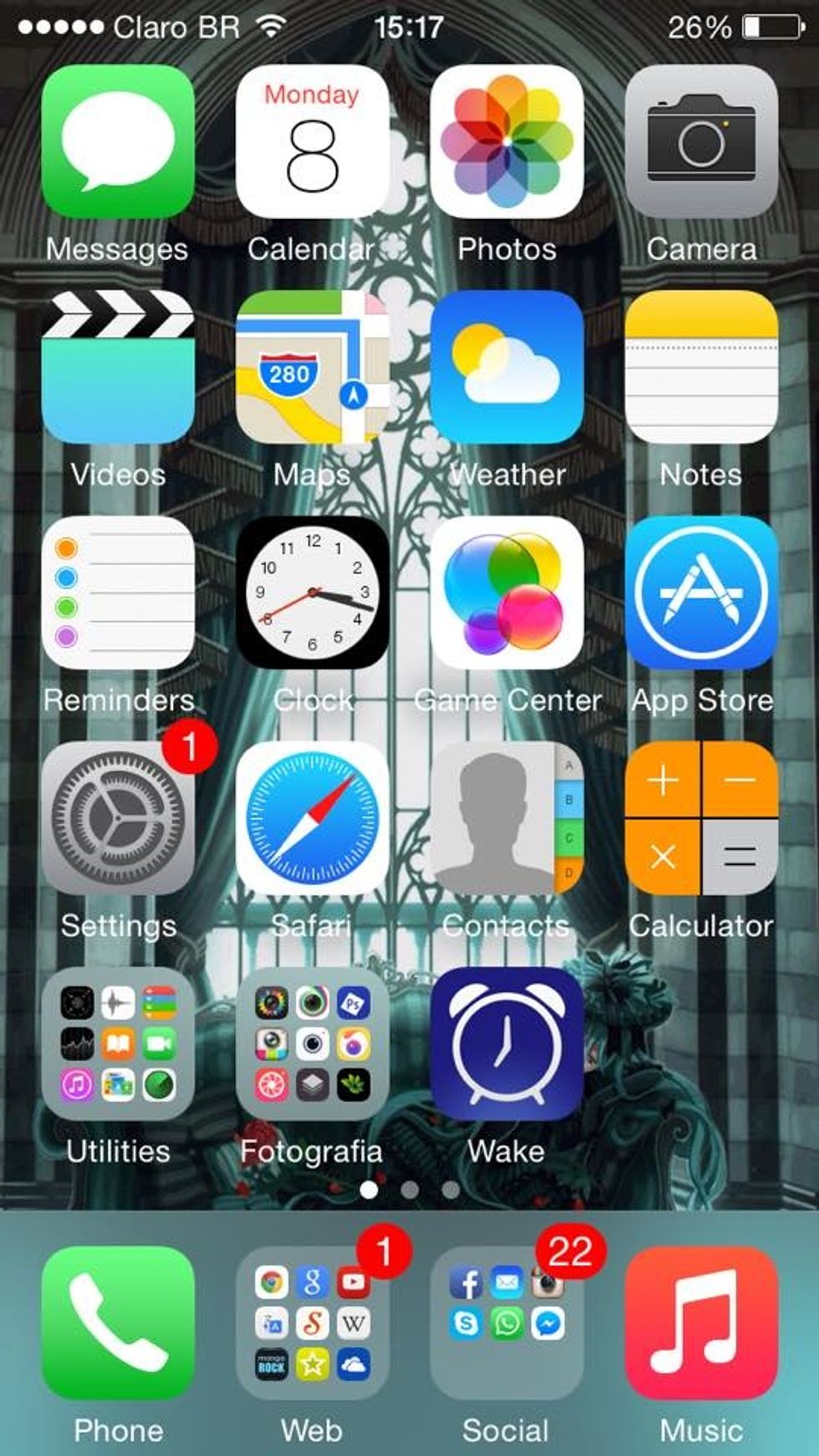 First of all, press "Settings"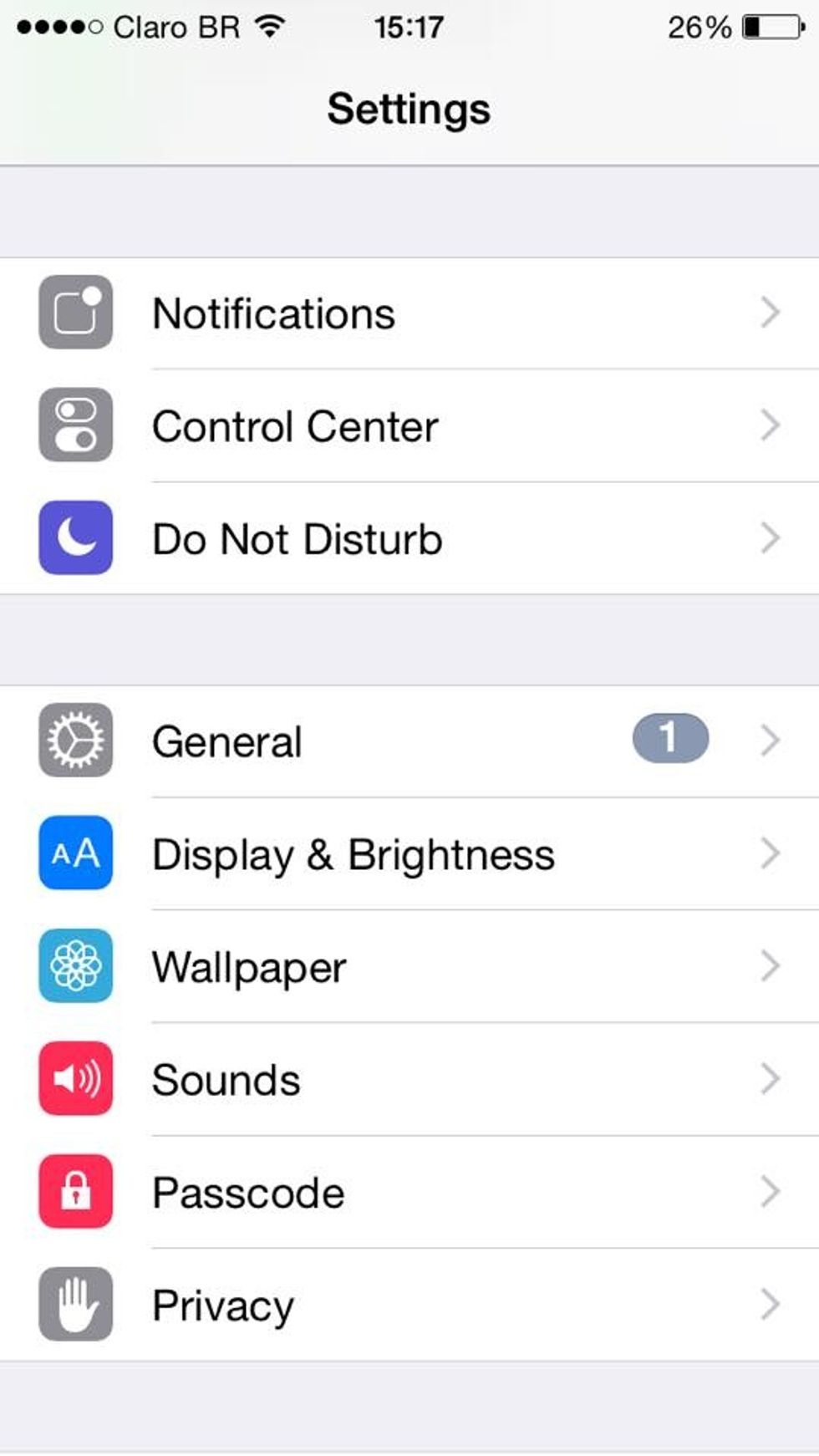 Then "General"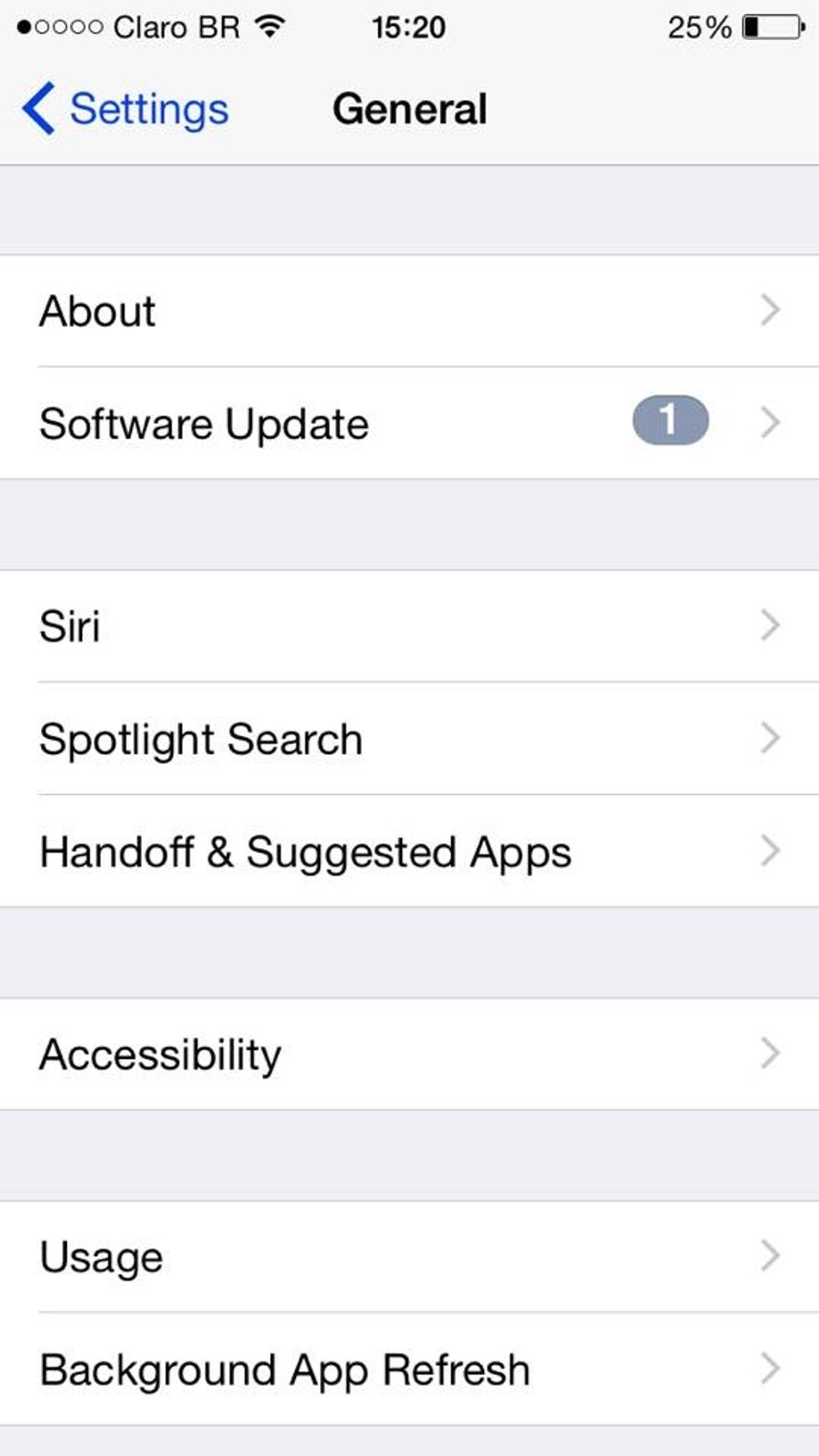 Then "Accessibility"
There you are. The first feature, "Larger Text", can enlarge or reduce the letters of most Apple appliances and some others, e.g. online chat apps.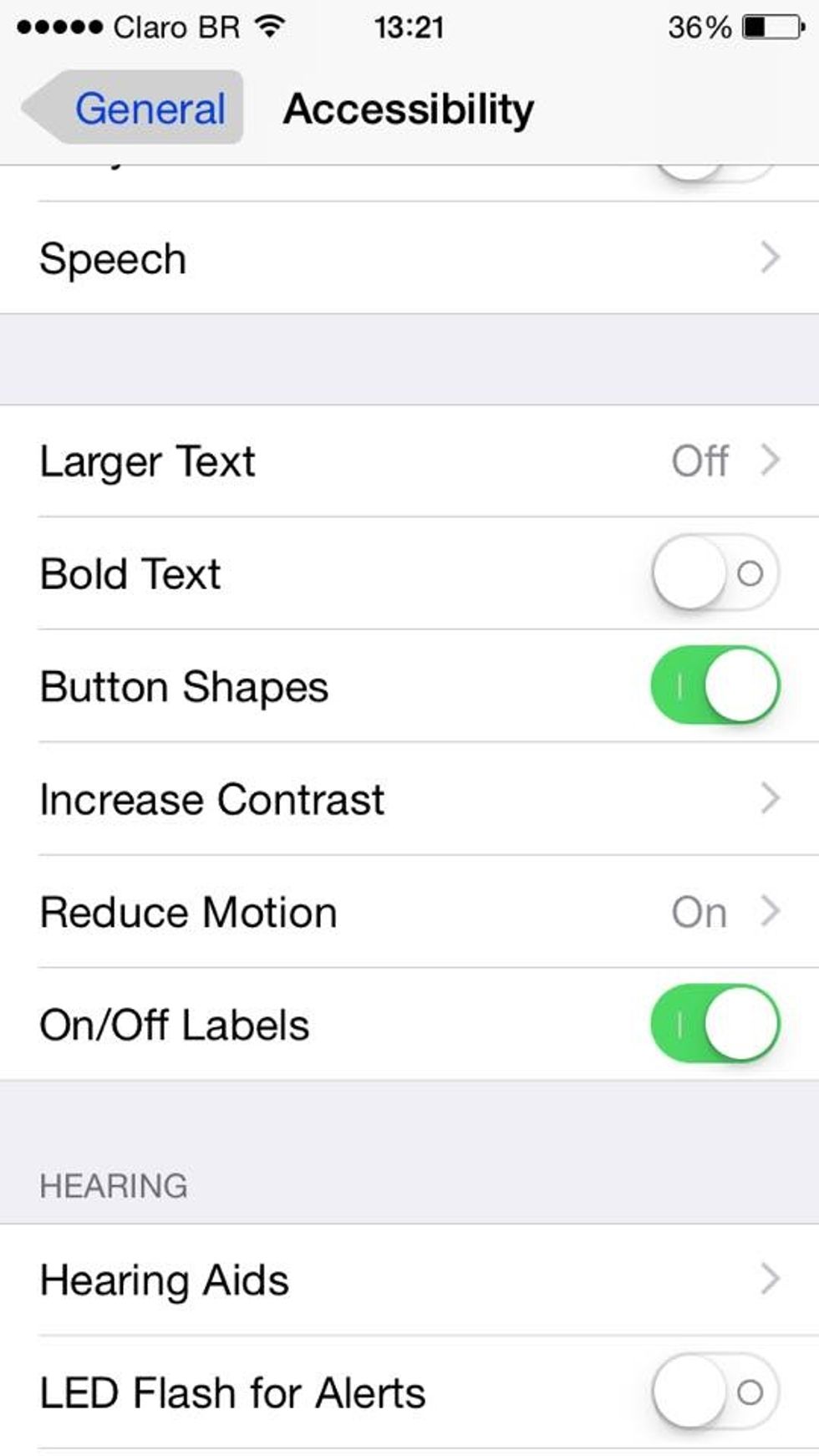 "Button Shapes" changes some buttons such as the one that takes you back to general window at the top of the screen. ("Bold Text" will be shown later).
"Reduce Motion" disables the parallax effect, which is very subtle (I personally never noticed it) and spends unnecessary battery. "On/Off Labels" make the switches get this cute shapes on them.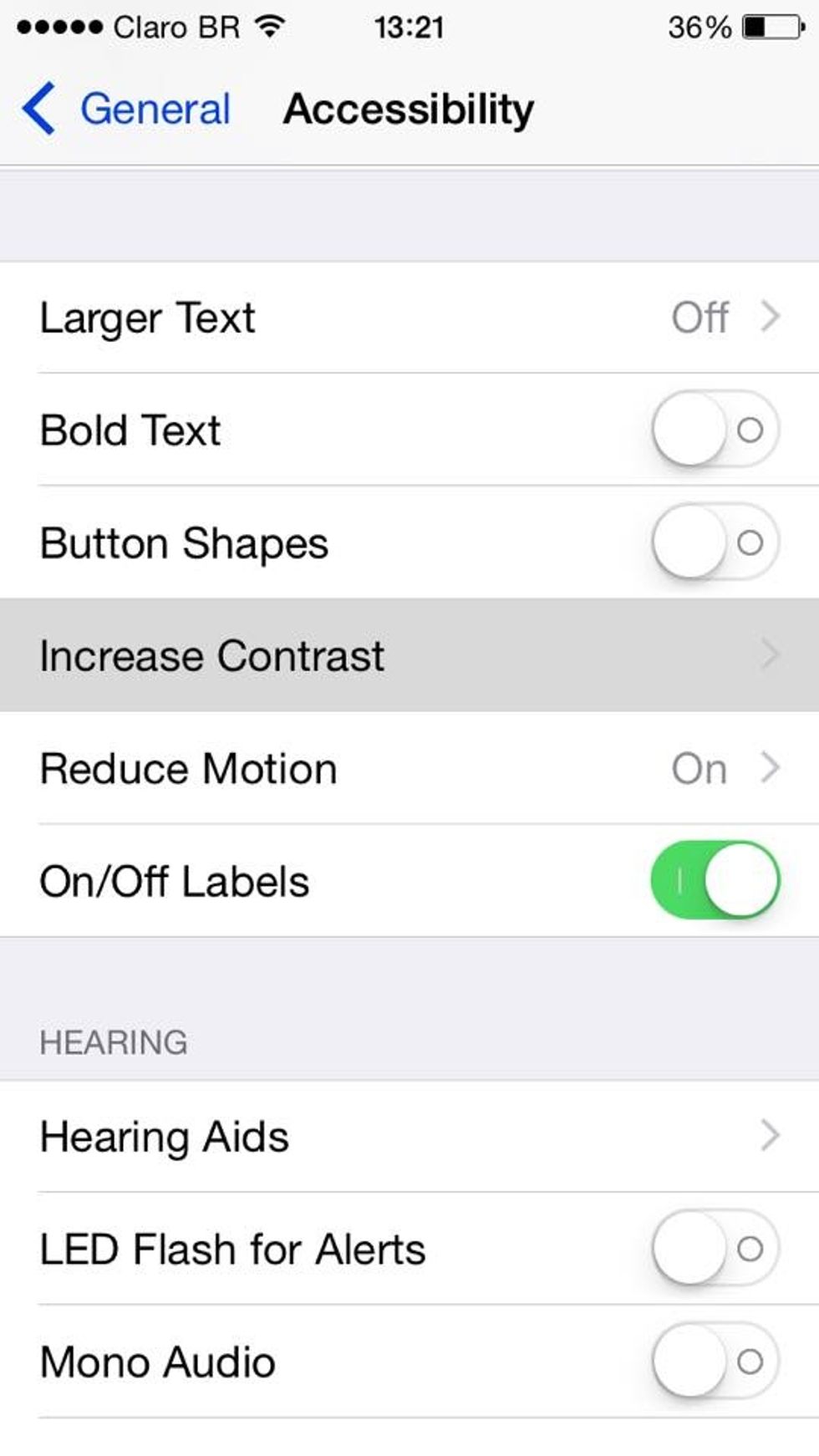 Let's now check the options in "Increase Contrast"...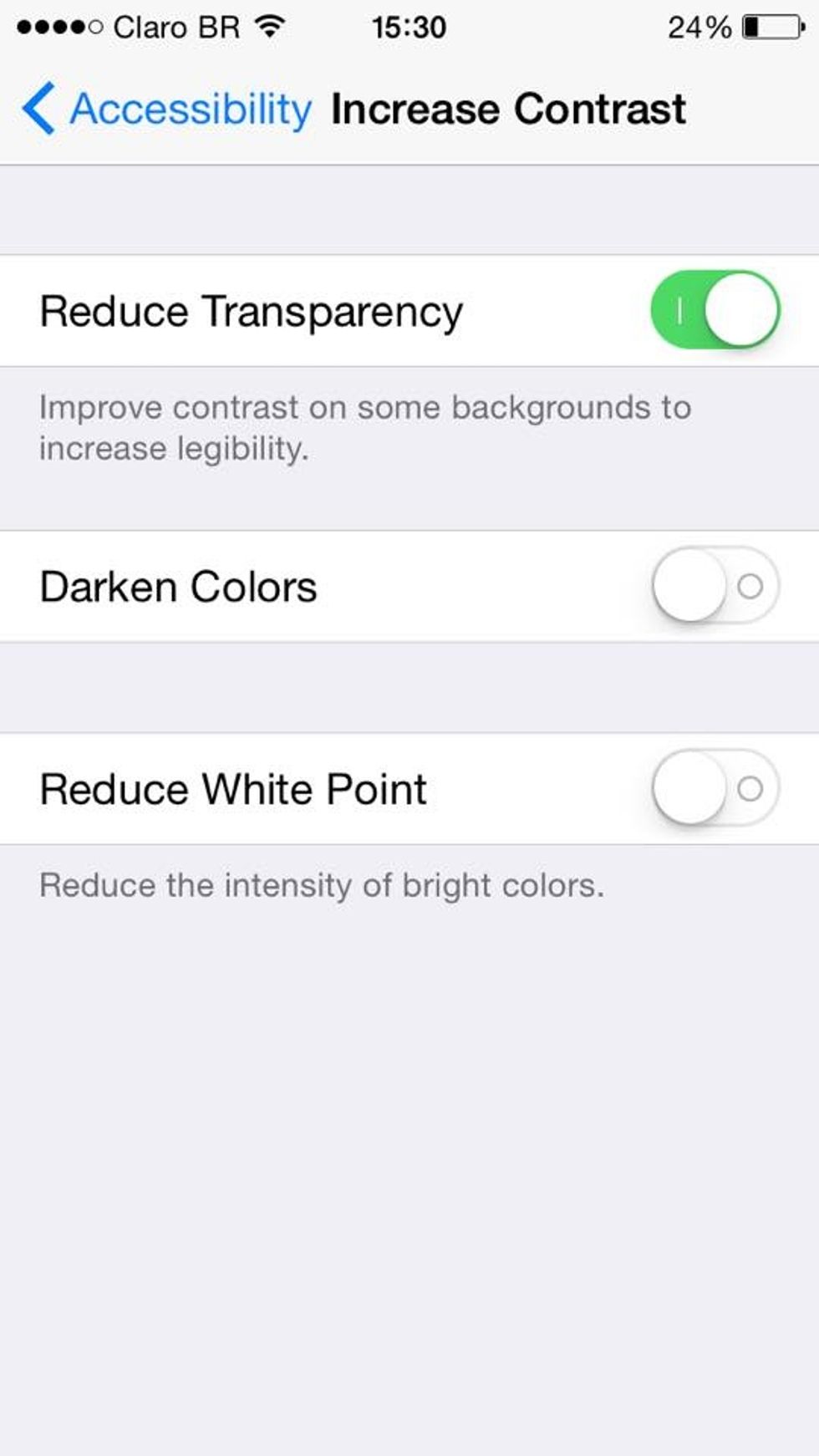 There are three settings here. This is how they are set when default.
"Reduce White Point" slightly darkens your screen. "Darken Colors" makes objects e.g. the On/Off lables and the recording bar of Facebook's Messenger grayish.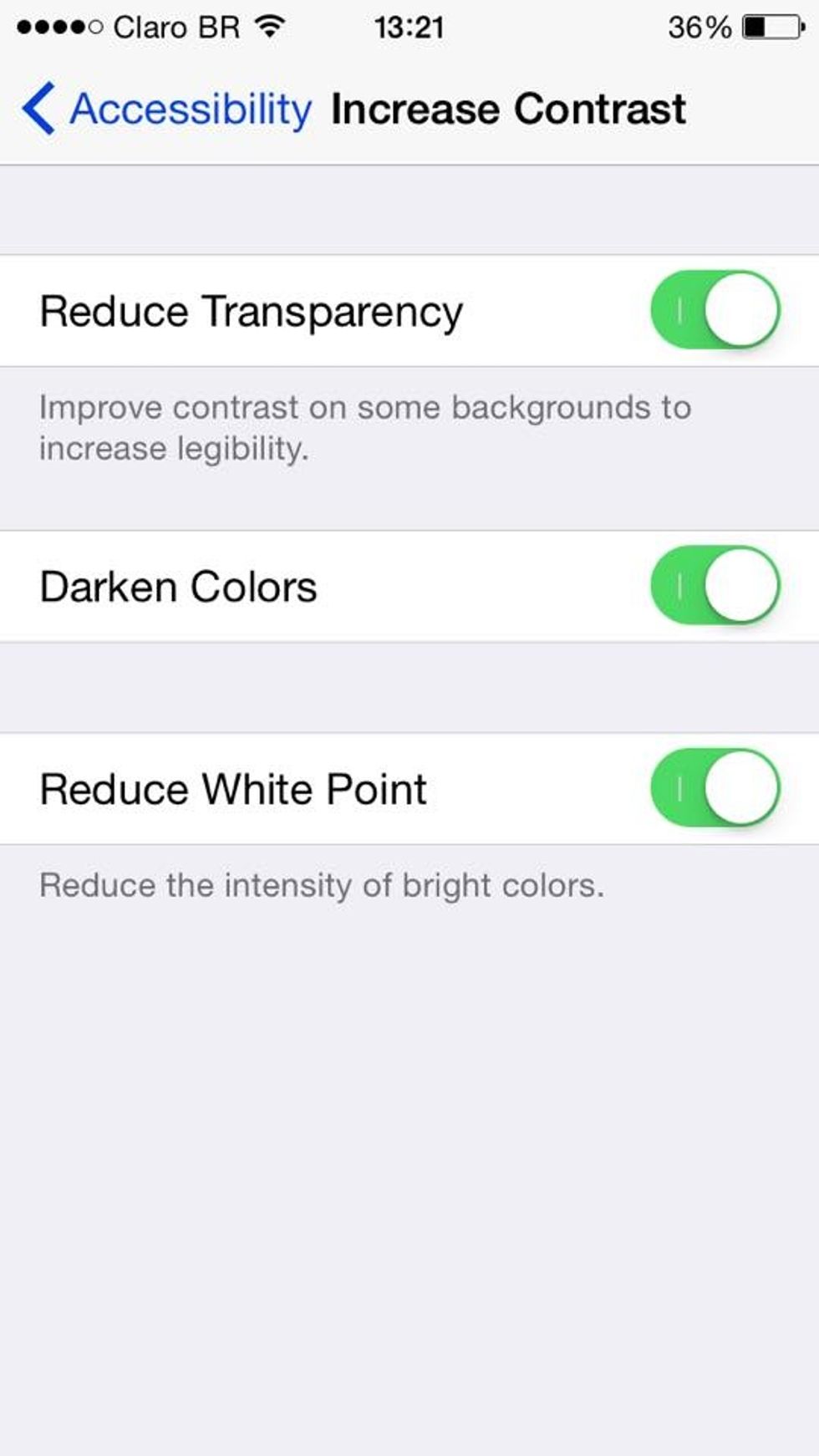 Printscreens can't catch the difference so I can't show it to you, sorry :/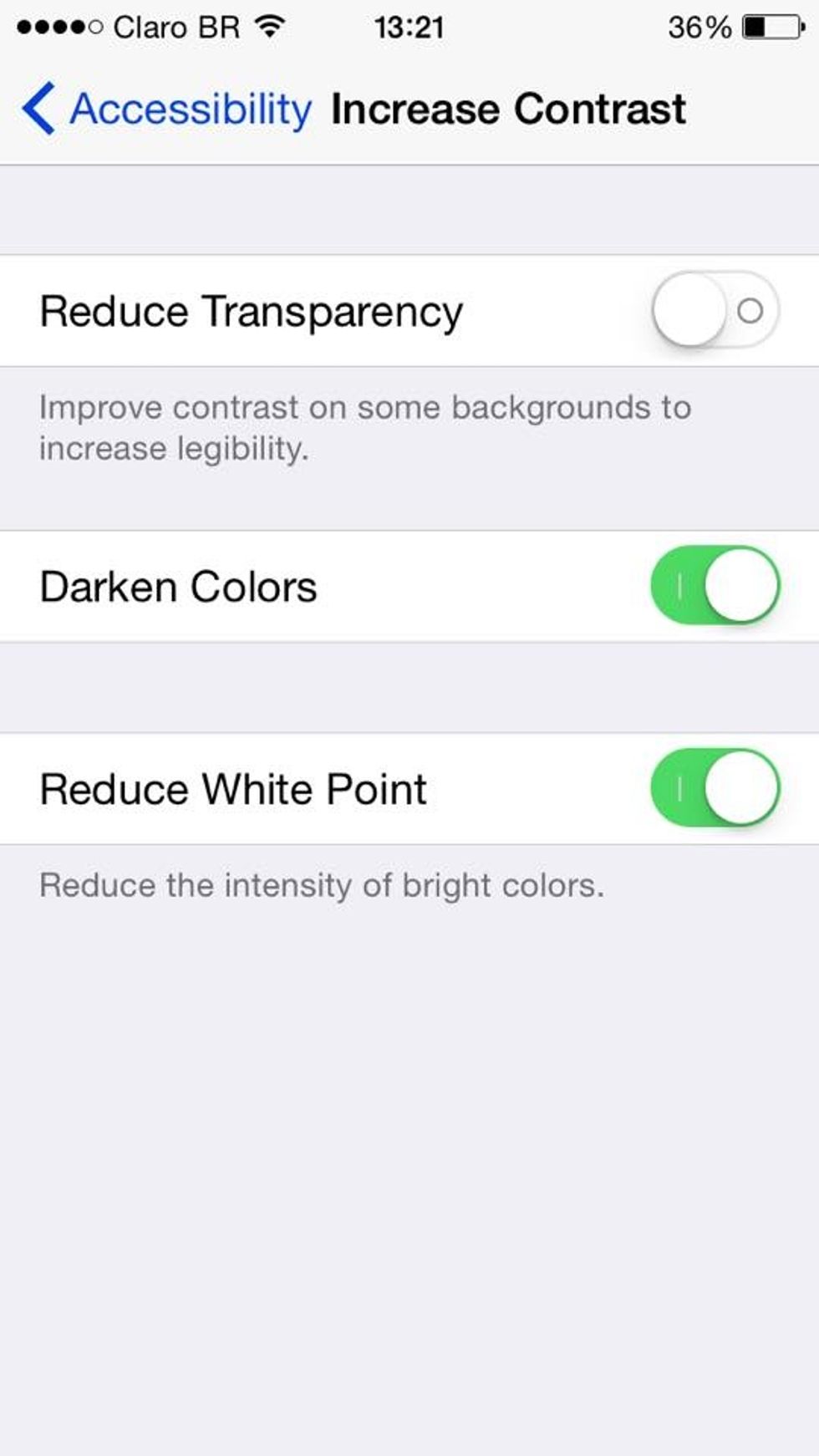 This one my favourite. If you set "Reduce Transparency" off, a lots of backgrounds that would hide what is behind will get translucent! This was a real bother to me. Check it out: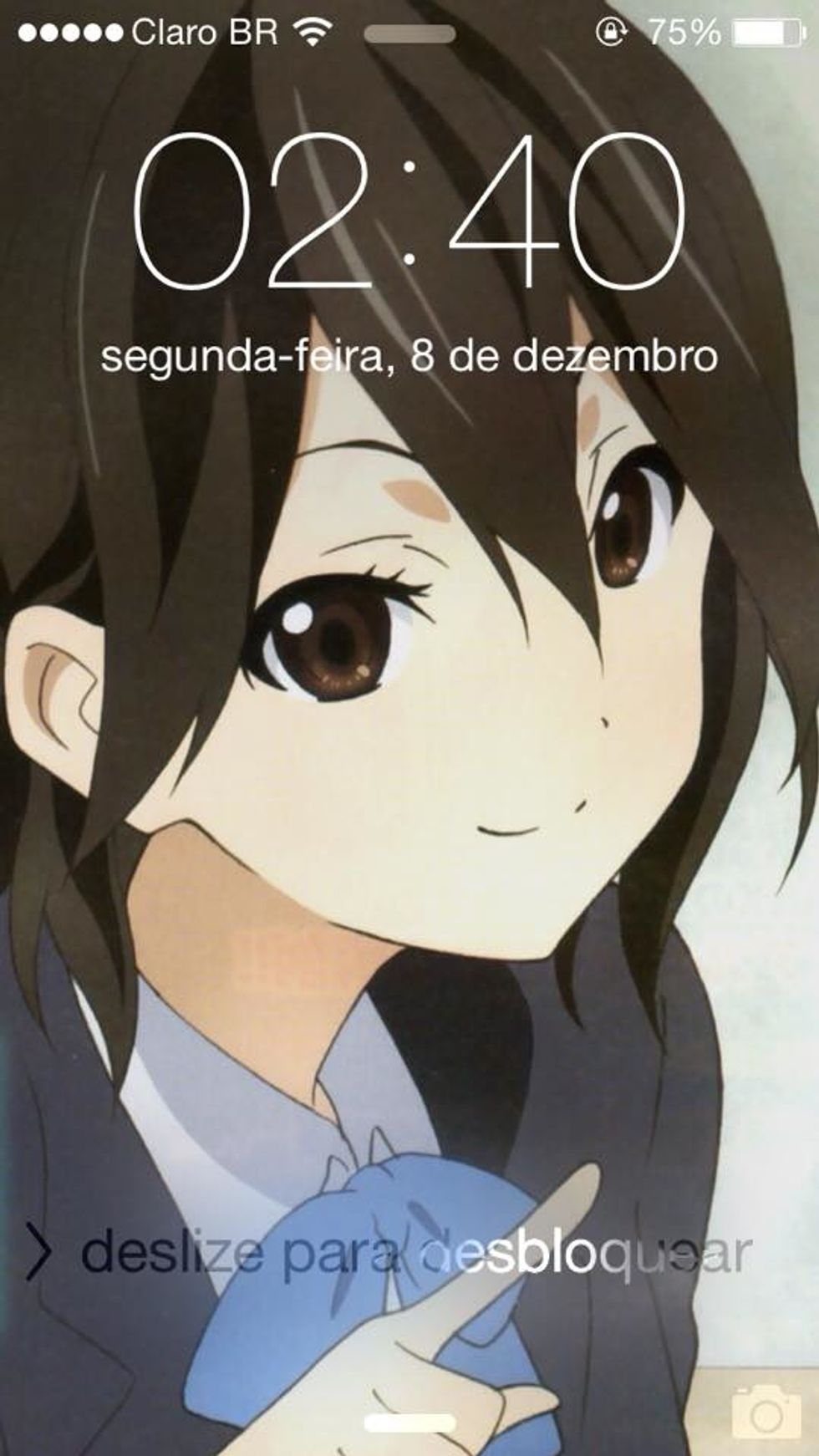 Inaba is my lock screen wallpaper. Isn't she cute? However, everytime I was notified or listening to music everything would turn into an opaque and boring shade of gray! Well, not anymore!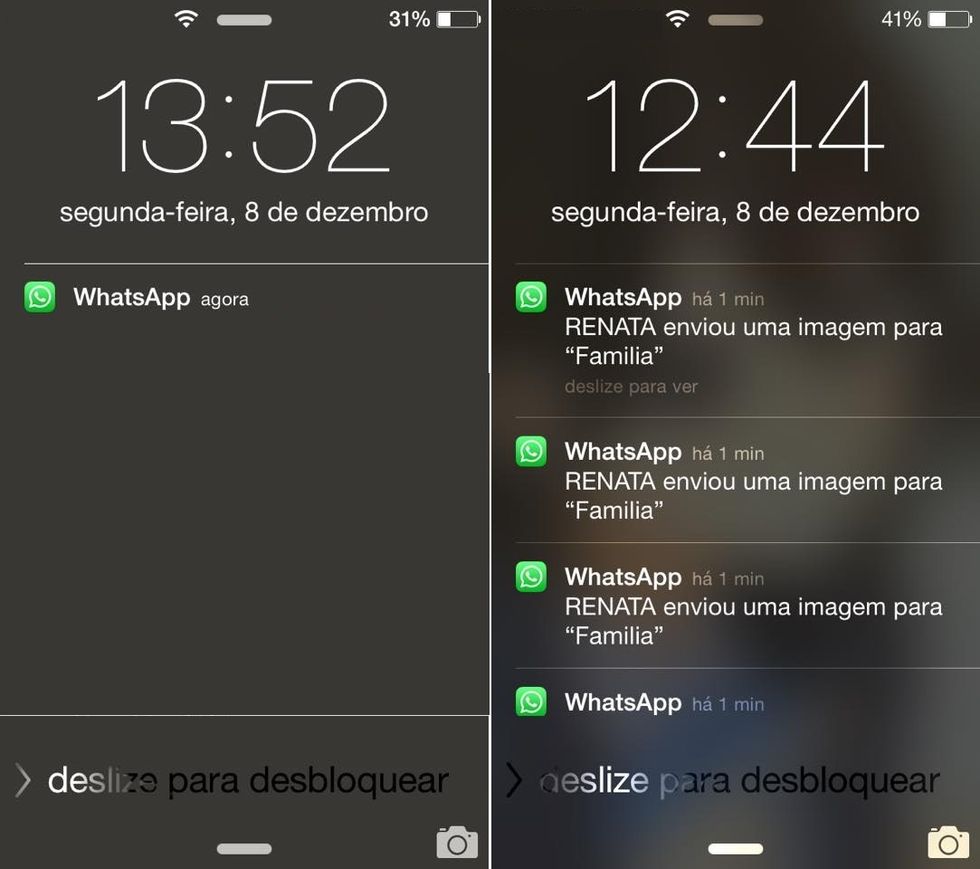 Here is my lock screen, before and after. For me, it got a ton better <3
And that is the passcode screen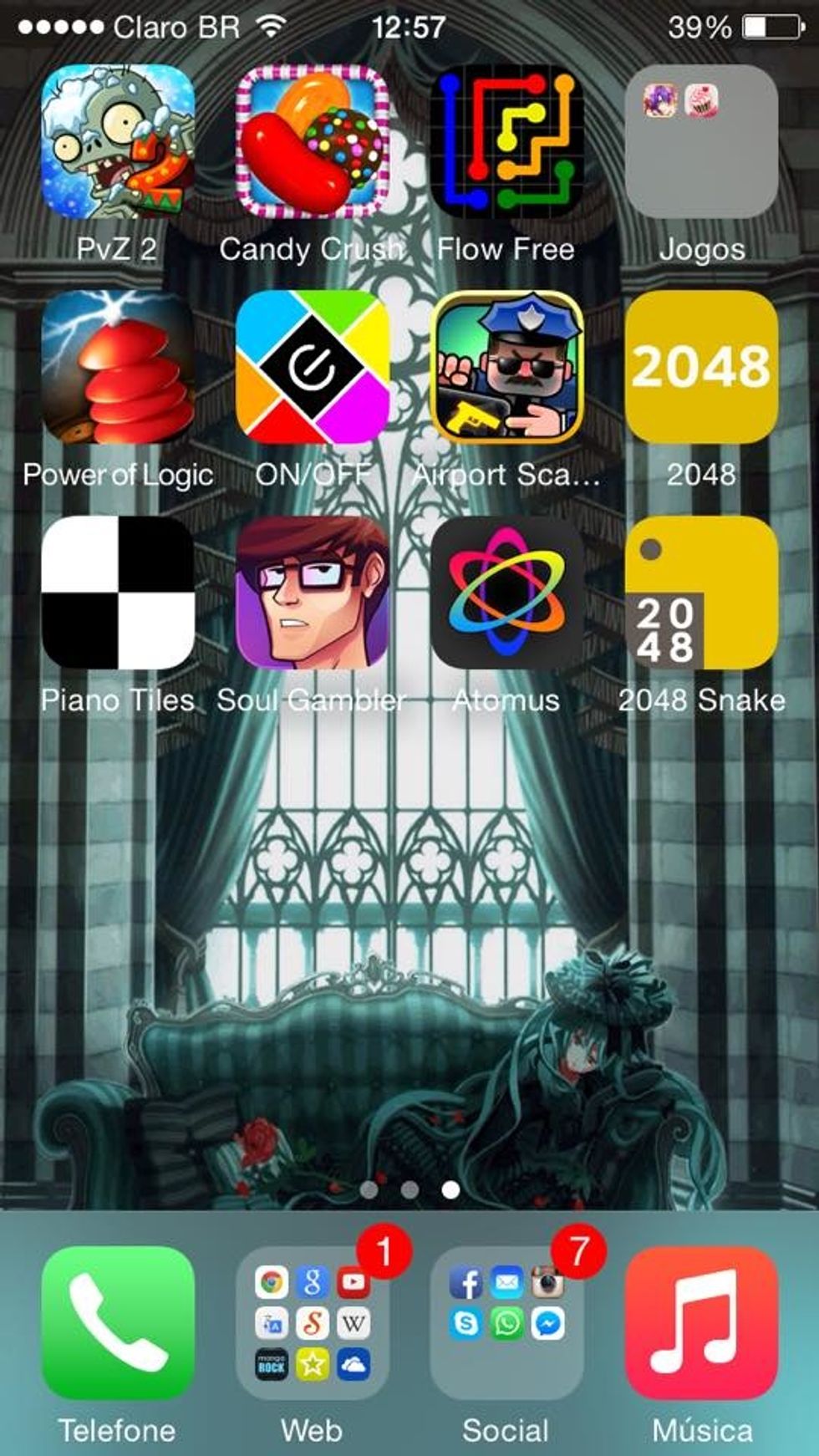 Here is a part of my home screen...
... the searching window ....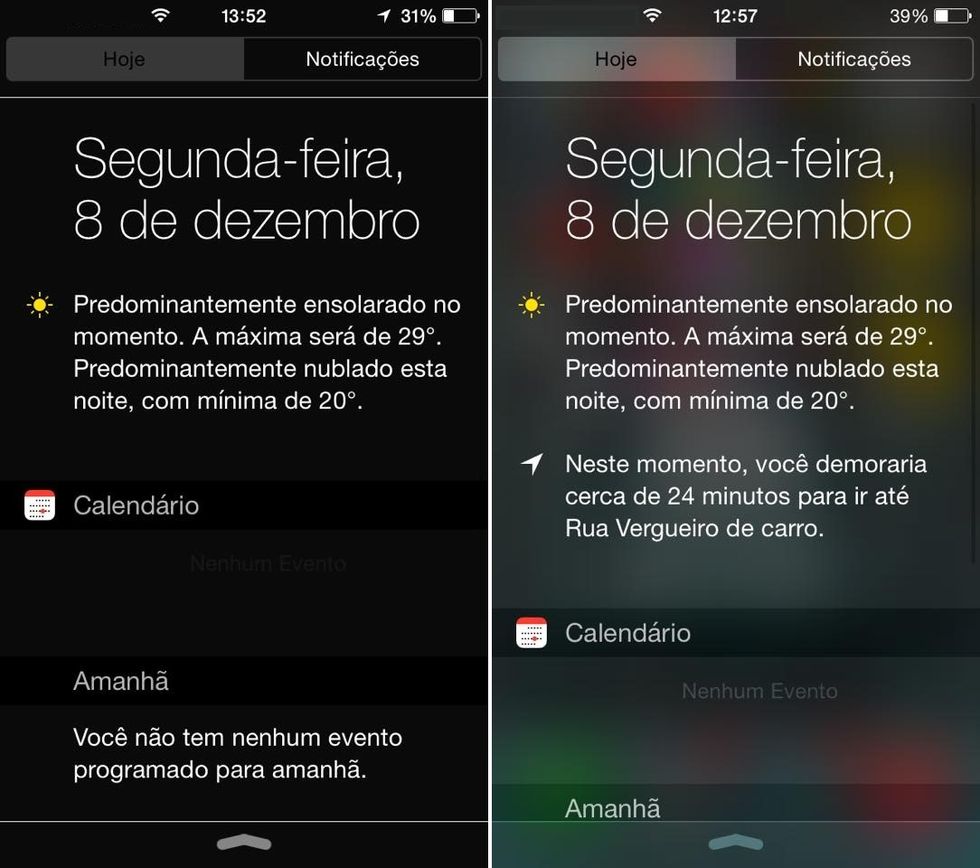 ... I don't know the name for this...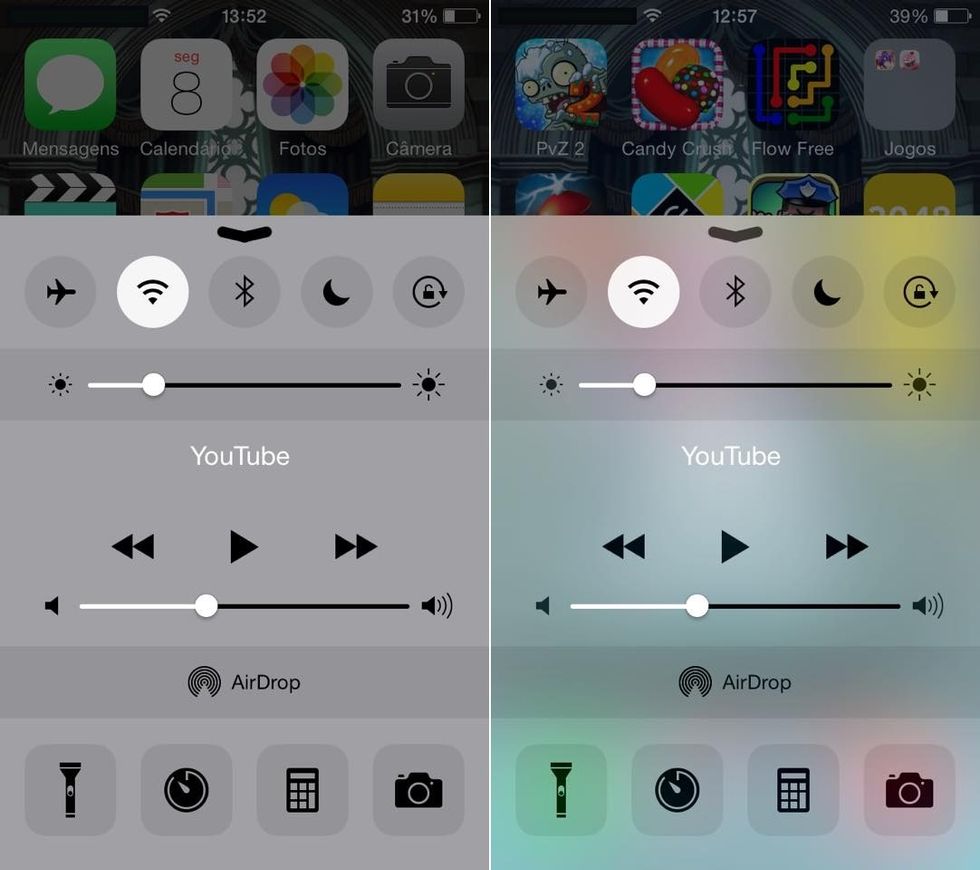 ... and last but definitely not least, the Control Centre.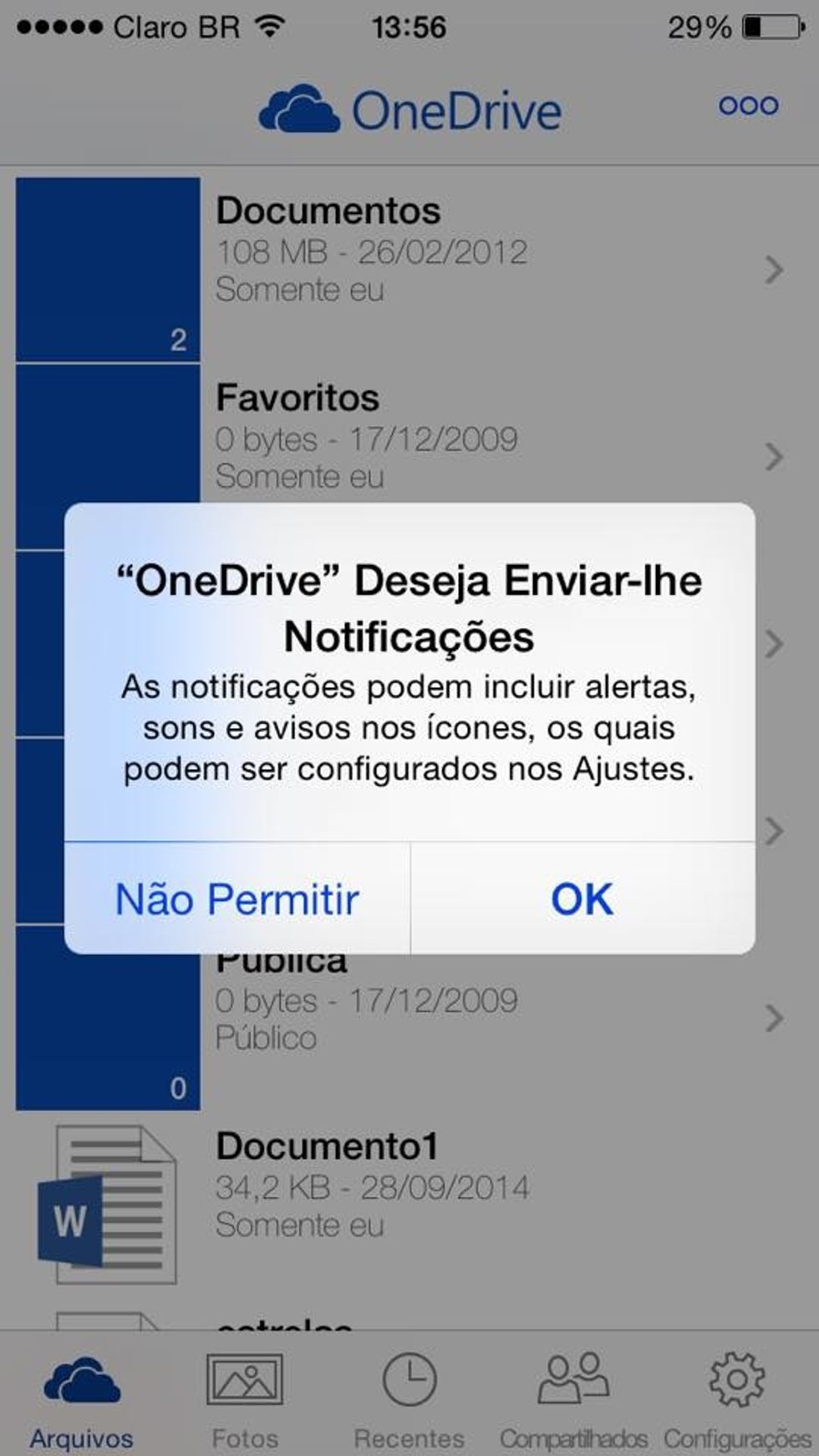 The alerts also are "transparentised" with this option.
Now, the "Bold Text". It makes most of the letters of your apps bold!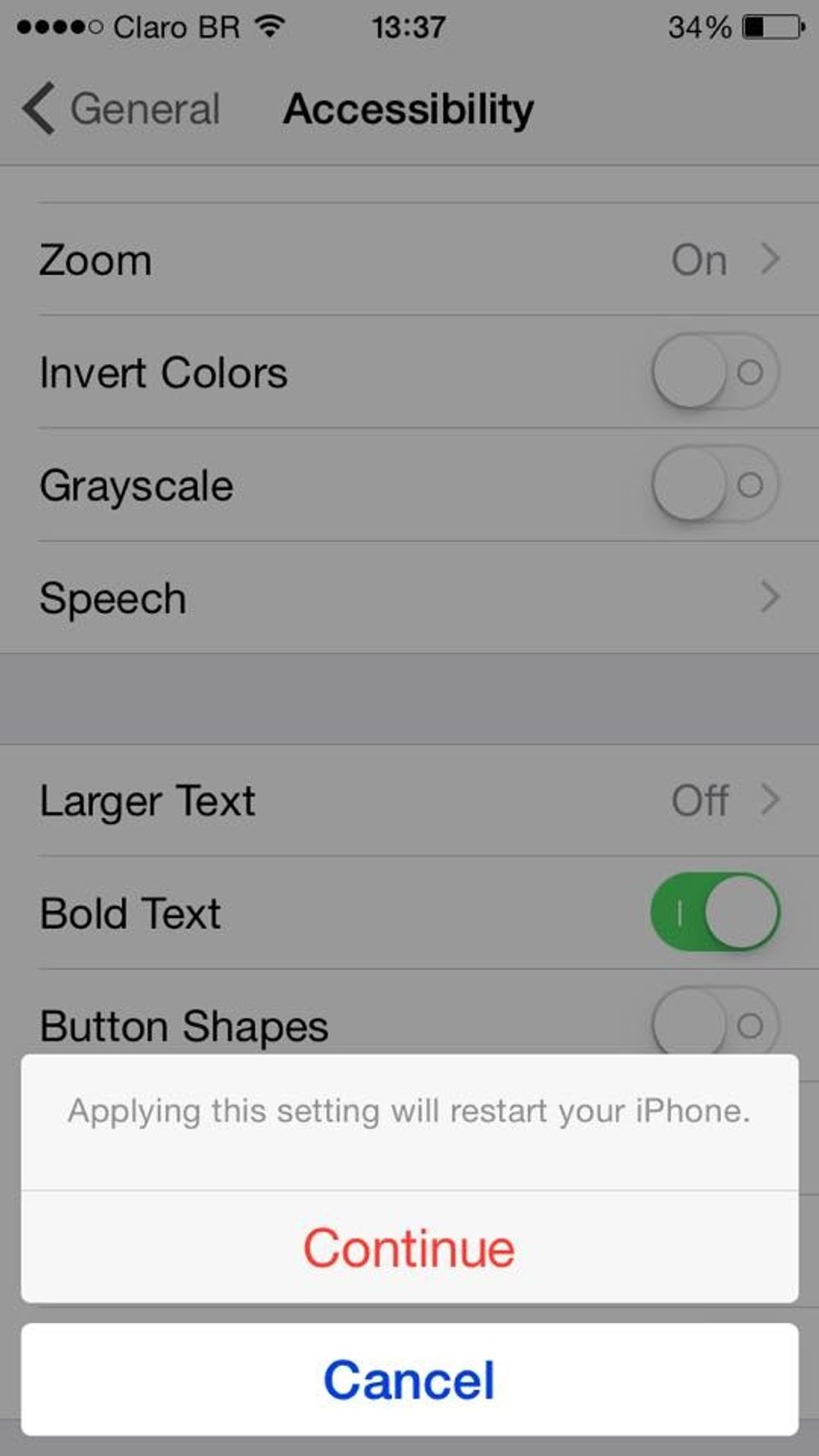 Press "Continue".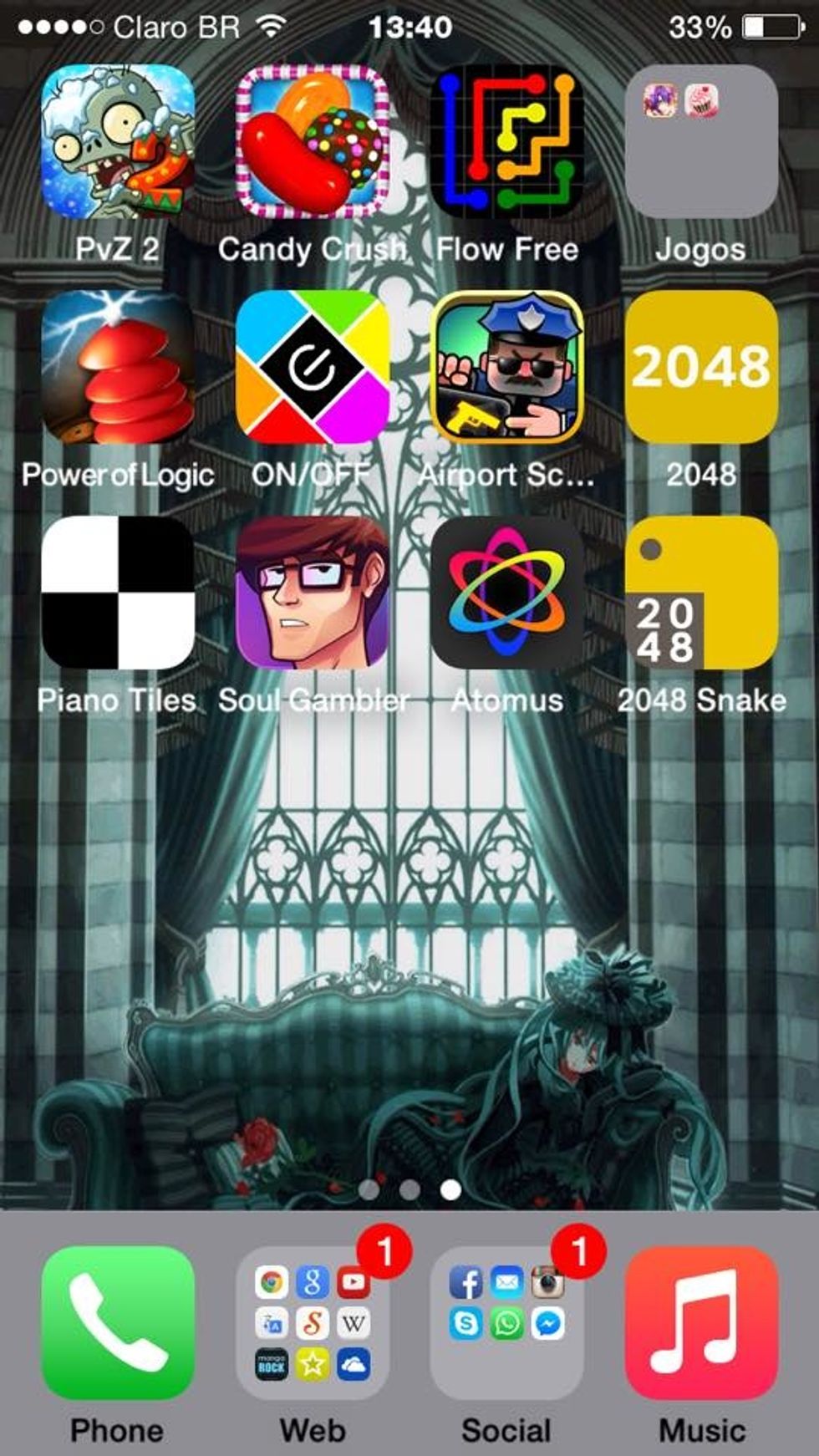 That is how my interface turned out!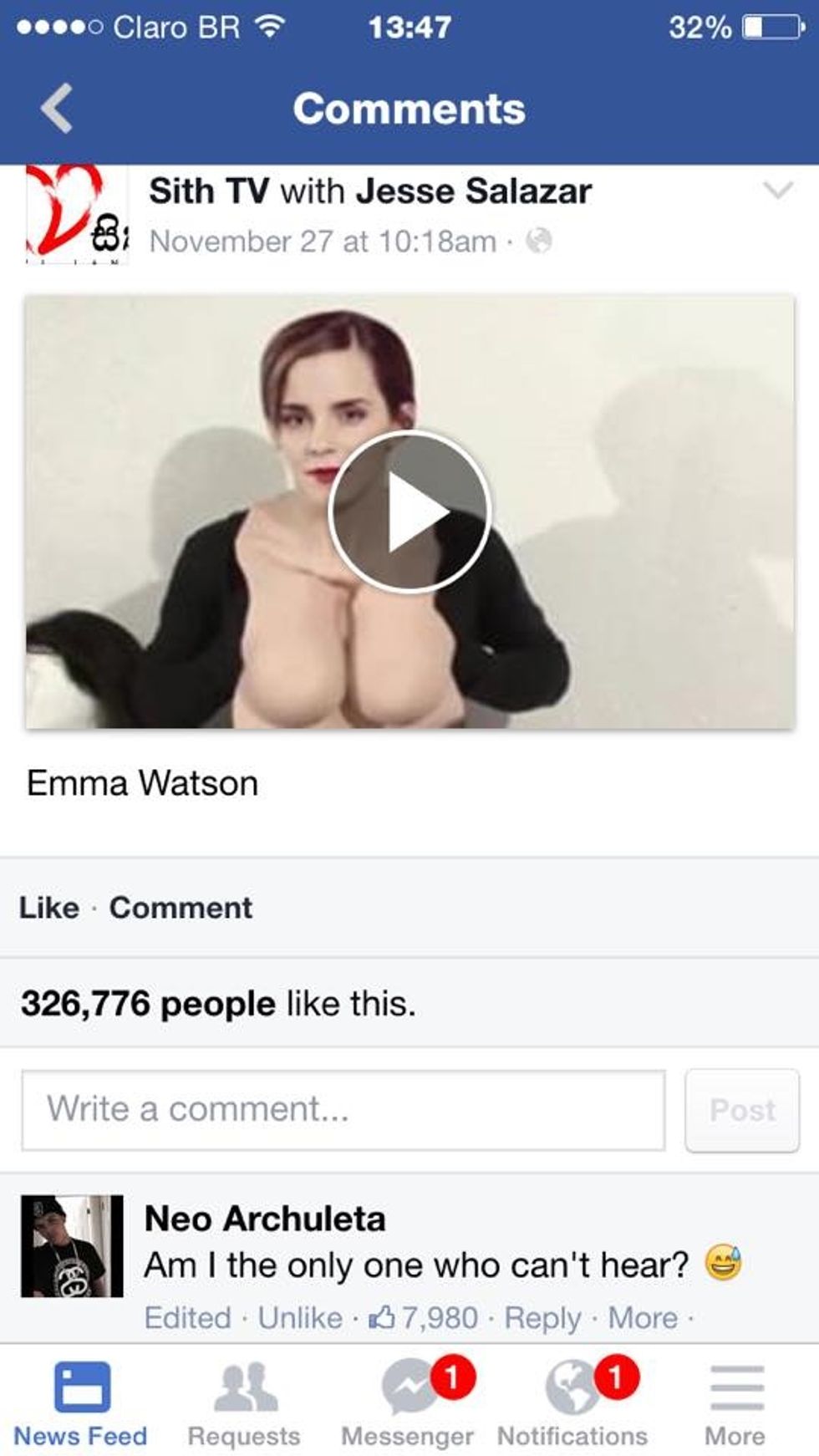 However, I doesn't make all texts turn bold. As you can see, on Facebook, it only had effect over some hyperlinks...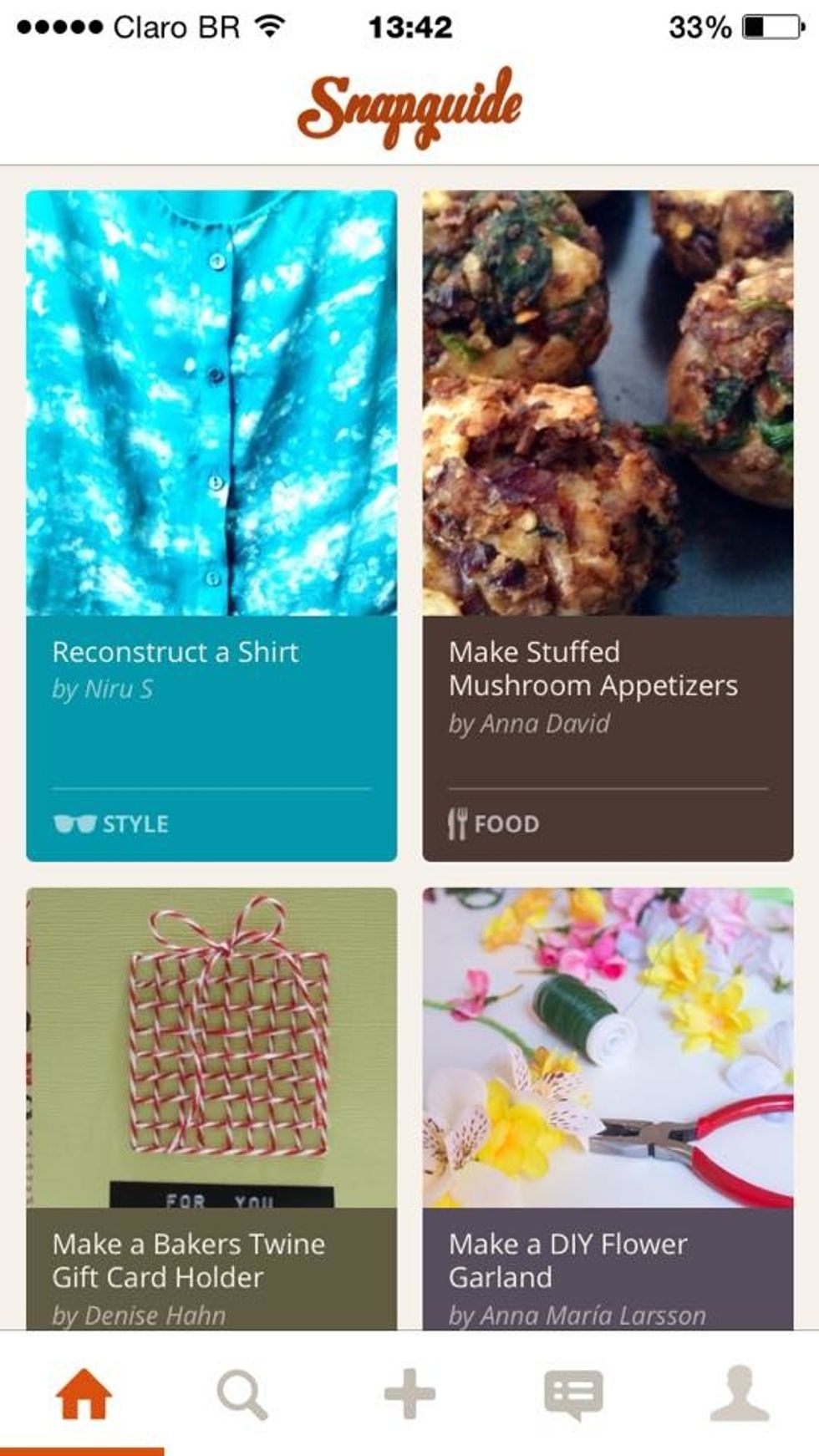 ... and on Snapguide, only the logo changed! Still, it is very cool, in my opinion.
Hope I have helped you! Fell free to comment whether you want to ask me anything, reply to me or correct me. I'll try to answer you as soon as I can! Thank you for reading it. Farewell <3
1.0 Apple device which runs iOS 7 or 8