You have entered text and some images but now you are ready to make this YOUR portfolio. Here's how....
Select Portfolio Tools and then select Settings from the drop-down menu.

The theme that you selected when creating your e-Portfolio will be highlighted. In this screen, the Blue Birds theme is highlighted. Select the Customize button under your theme.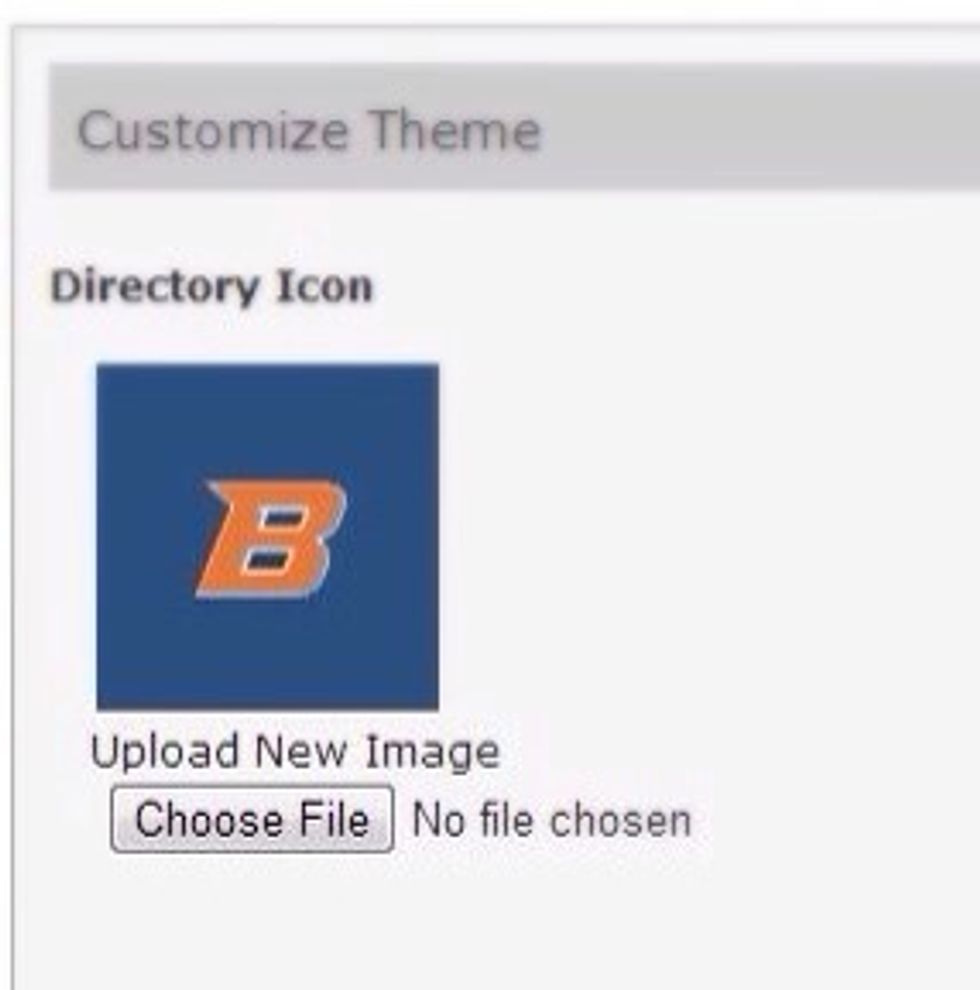 Select Choose File and upload a new image to change the thumbnail image that appears in the e-Portfolio directory.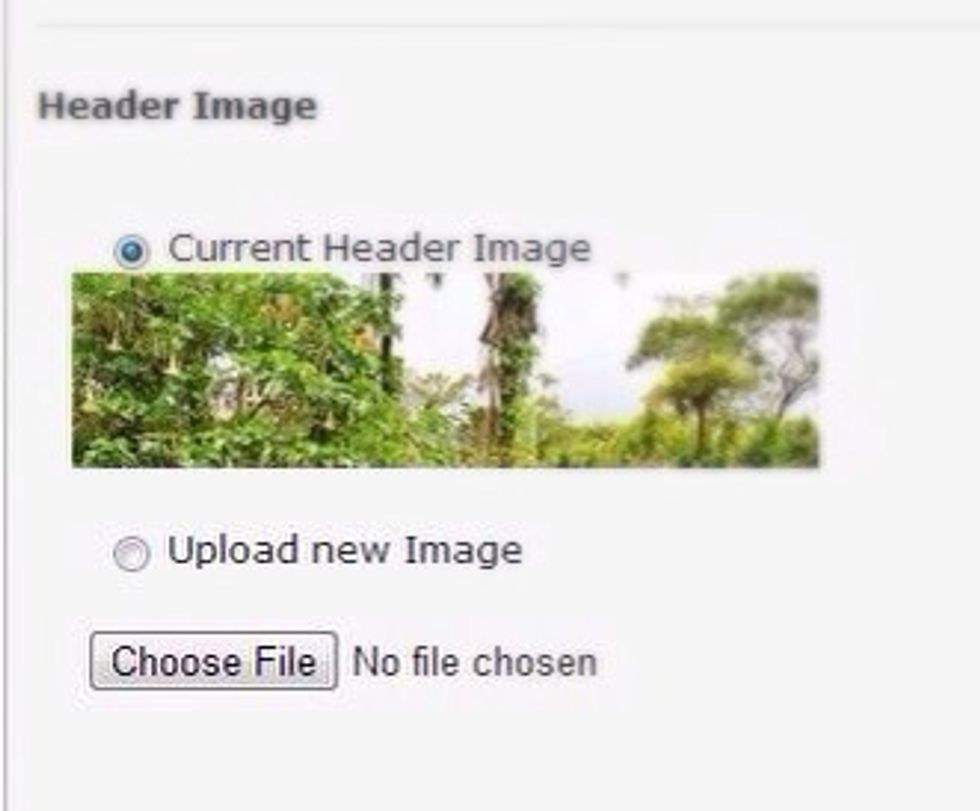 Select Upload new Image to change the Header Image that appears at the top of each page of your e-Portfolio. Note that the image will be resized automatically if it's not 779 pixels.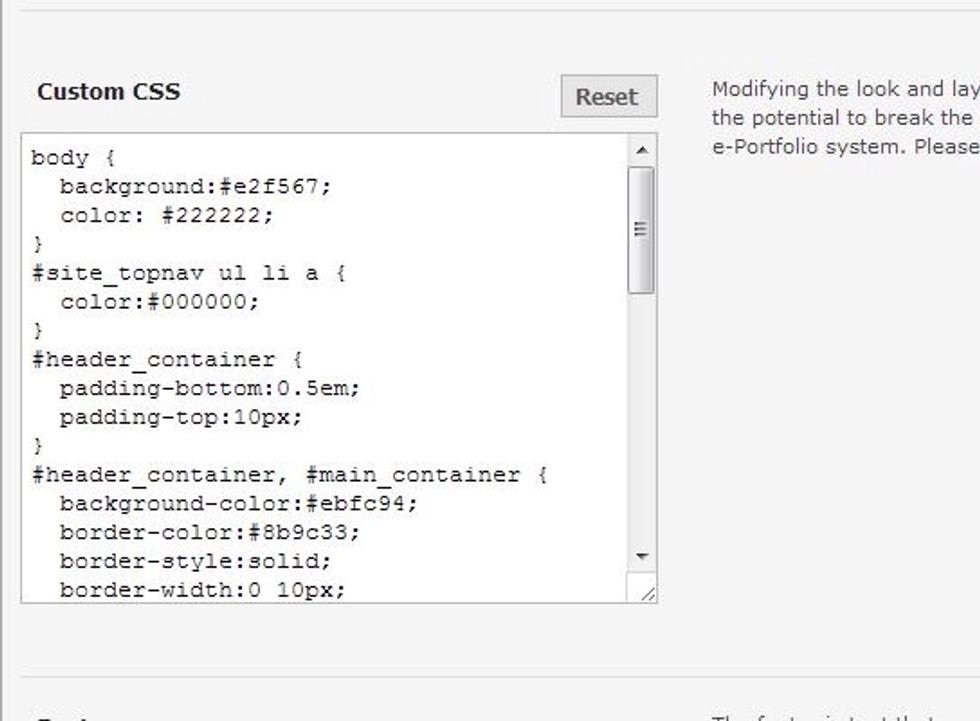 Change the background colors, border colors, and font sizes by editing the CSS code. Do this with great caution. For more information, see Editing CSS Code on the Boise State e-Portfolio site.
The creator of this guide has not included tools