In this tutorial we will show you how to customize notification center and change what's displayed in it.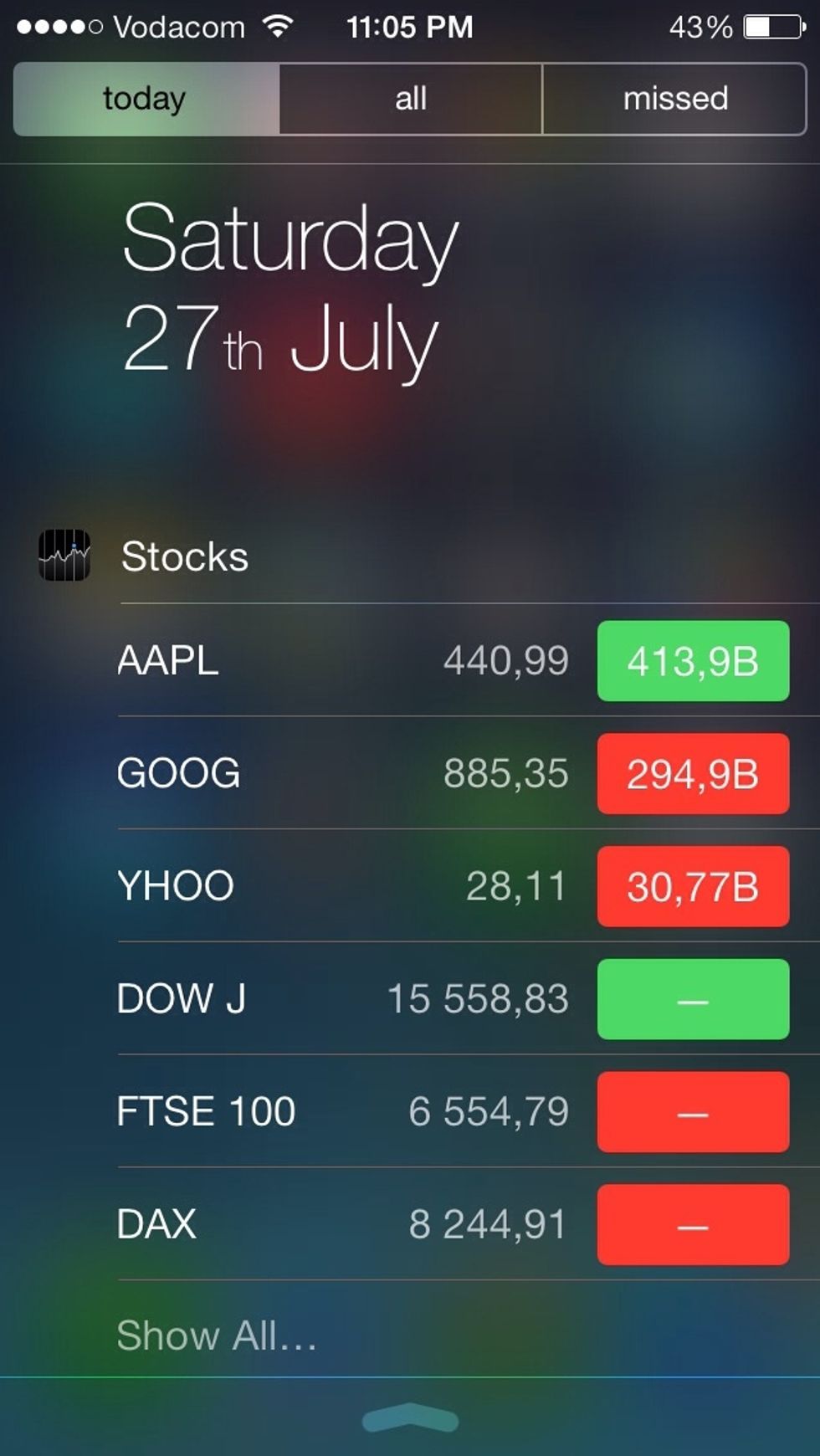 This is a screen shot of how notification center looks in iOS 7.
To customize notification center tap Settings.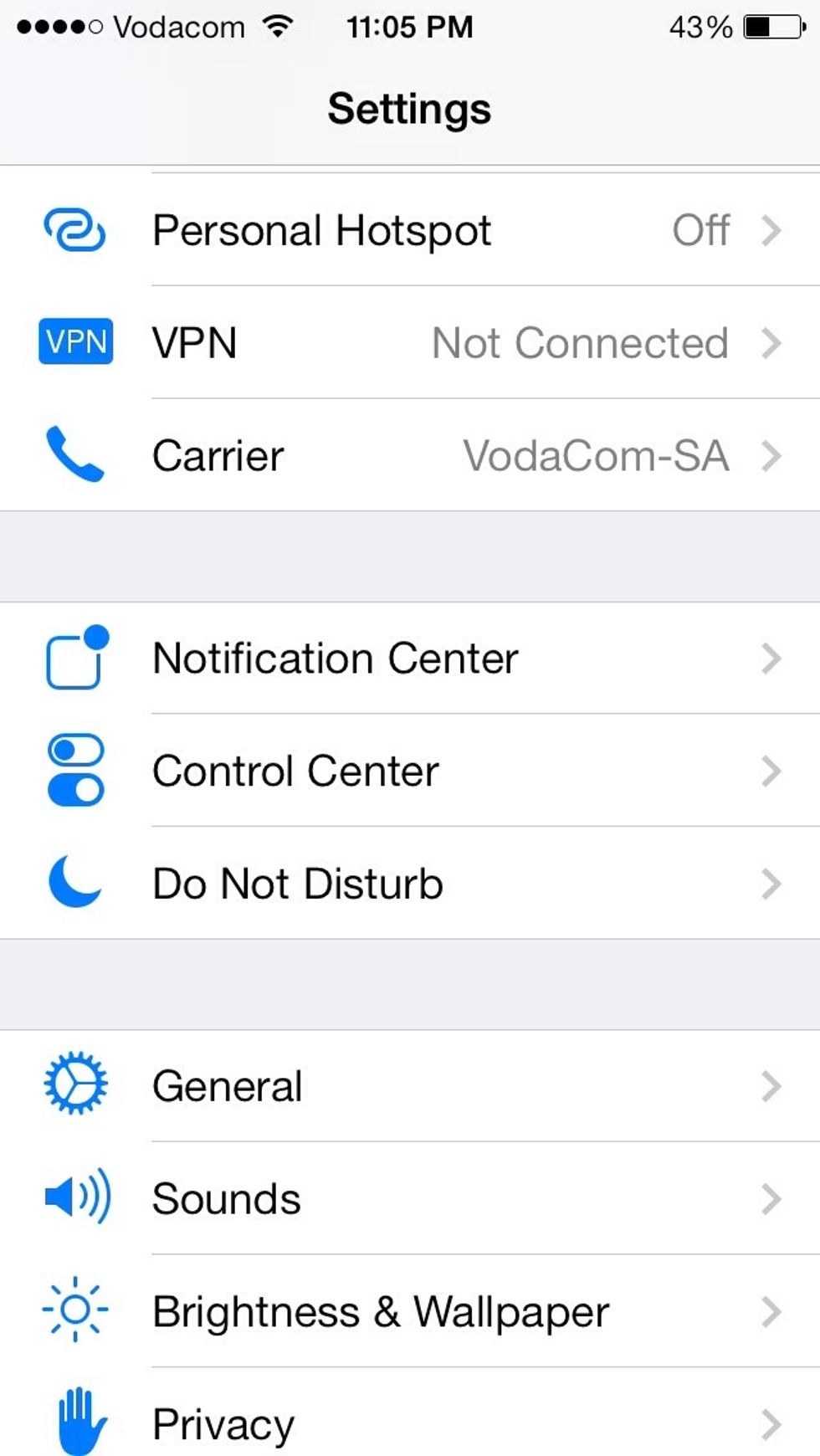 Tap Notification Center.
In the today view turn on what you want to display. For example if stocks are not important to you, then you can turn it off and it won't appear in notification center.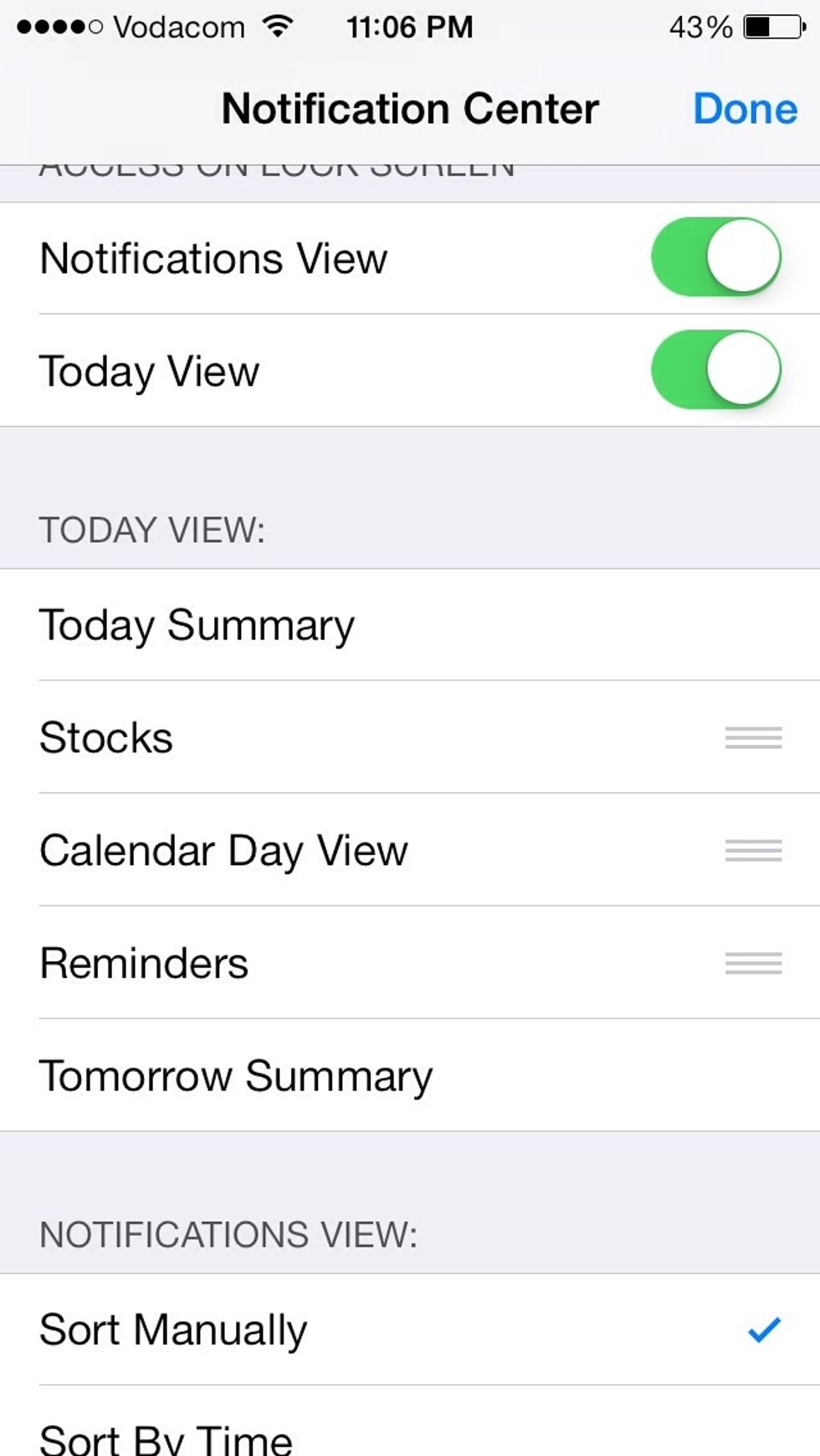 To change the order of how information is displayed in notification center tap the edit button on the top right corner of the screen.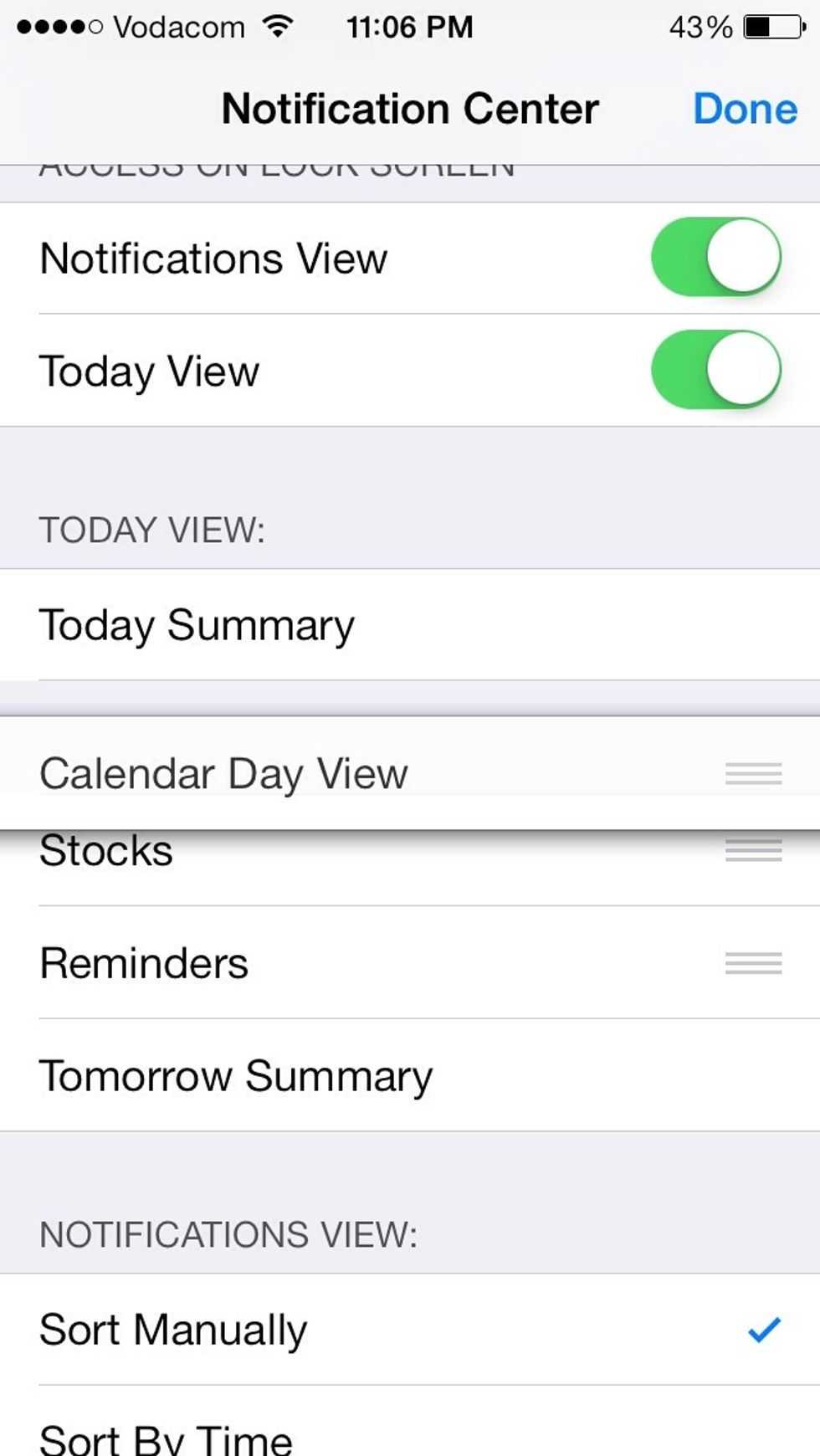 Tap the three horizontal bars and move the object to were you want to.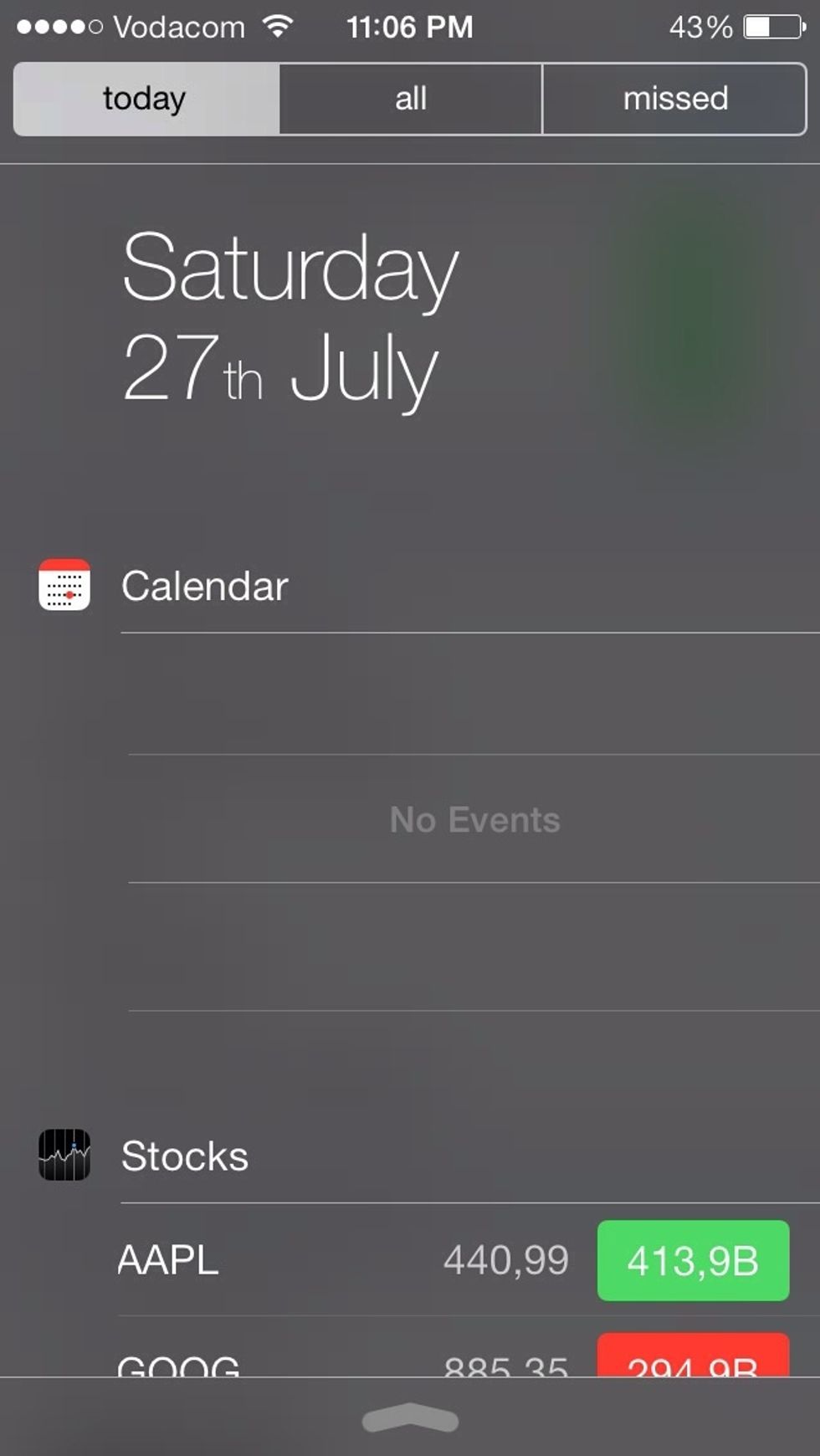 An example of calendar view displayed first.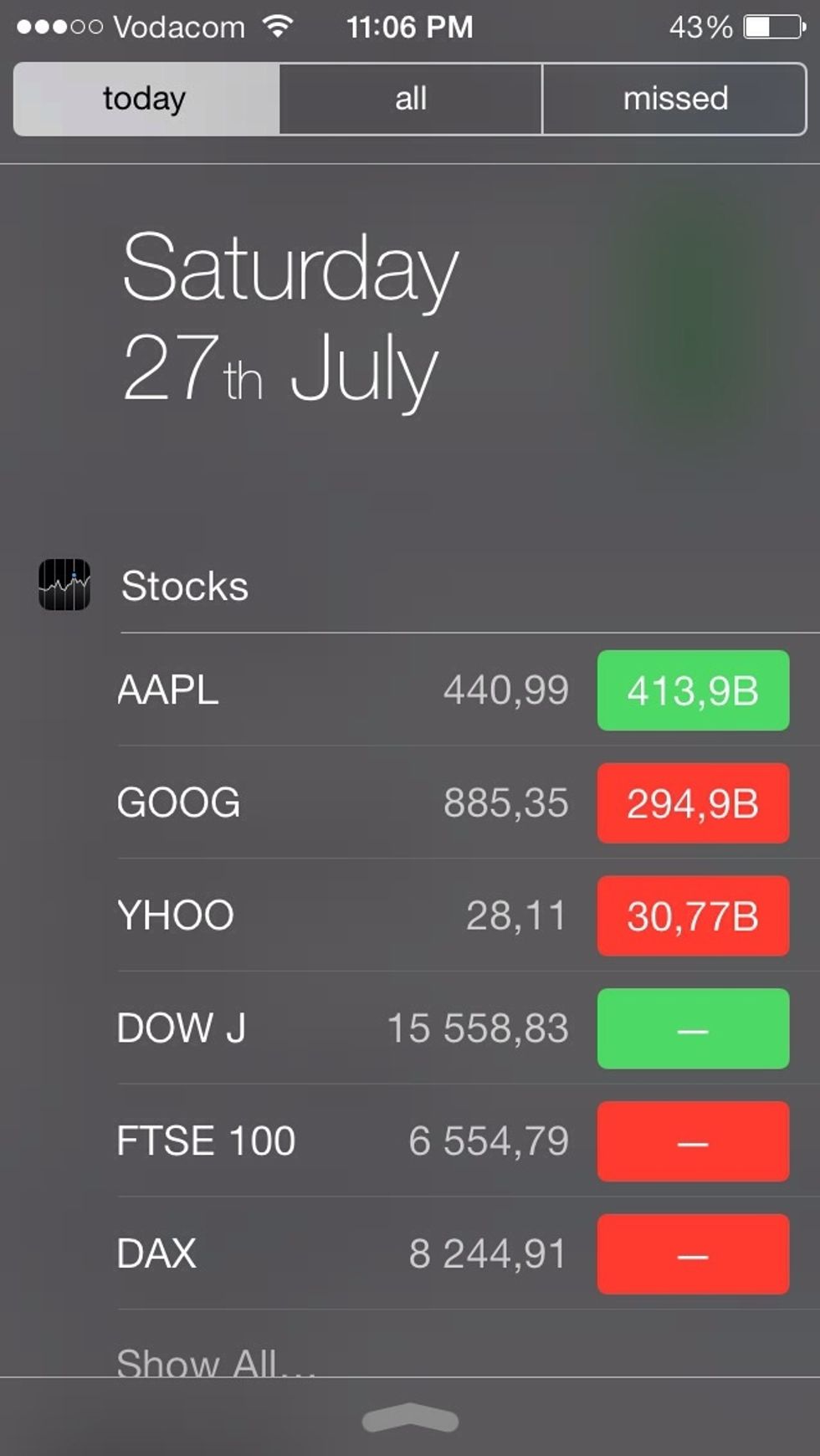 An example of stocks displayed first.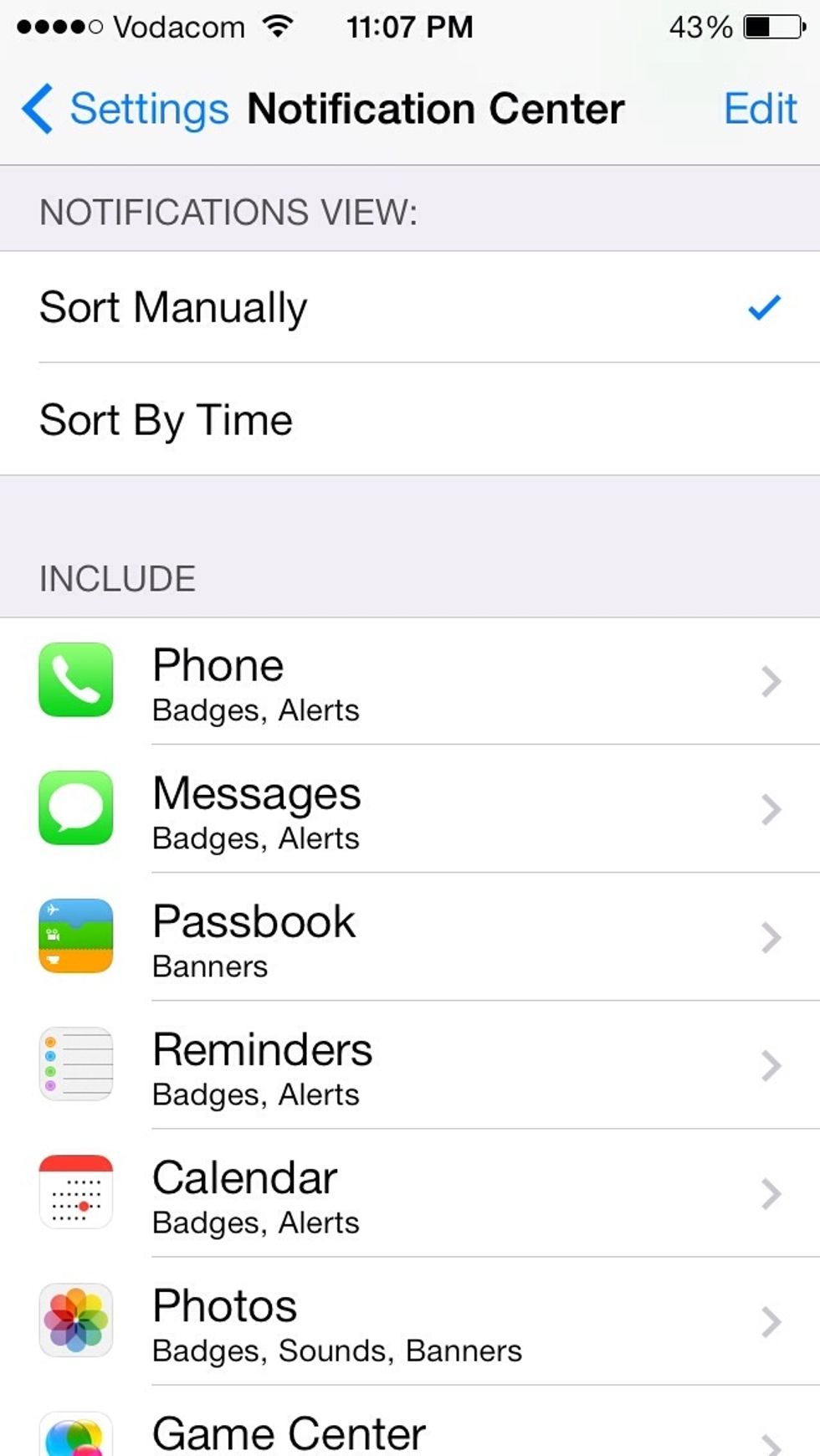 You can also manage how notifications are displayed. We will use the messages app as an example. Tap Messages in the include section.
You can change the way a notification is displayed but choosing None, Banners or Alerts.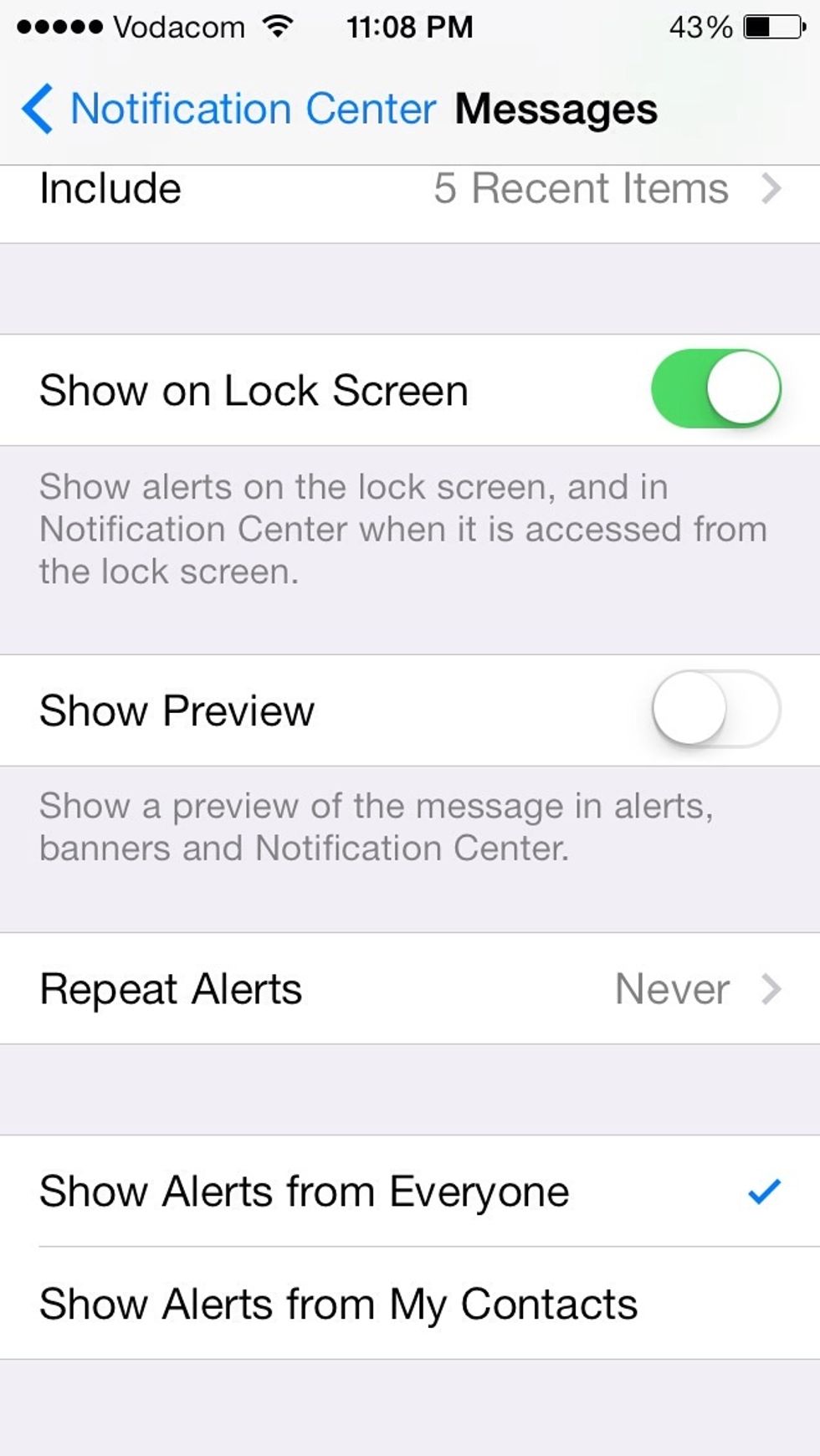 To turn off a preview of a message that you received in a notification just turn of Show Preview. Now only the contacts name or number will appear in the notification.
Please like this tutorial and follow us.
Our app iOS In&Out will be available on the App Store when iOS 7 is released this fall.
Ios In&Out
We will show you how to master iOS in and out and show you every feature and hidden feature.