An easy peasy way to customize cork boards is to stencil them. These were gifted to me but you can always find cork boards at your local thrift store for cheap that you can cut up, stencil, etc.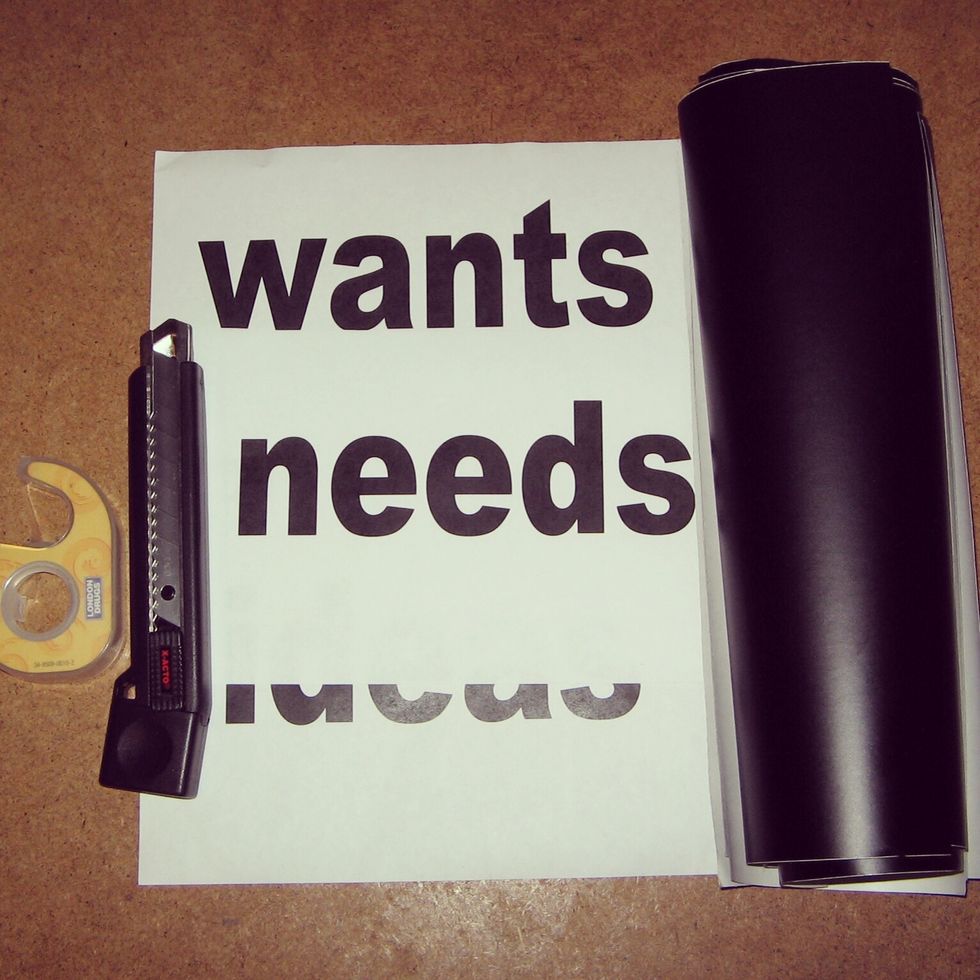 Instead of buying pricey stenciling supplies I used scrap vinyl that had an adhesive side. I designed a quick print out of my words & taped it to the vinyl then cut out the text with an Exacto knife.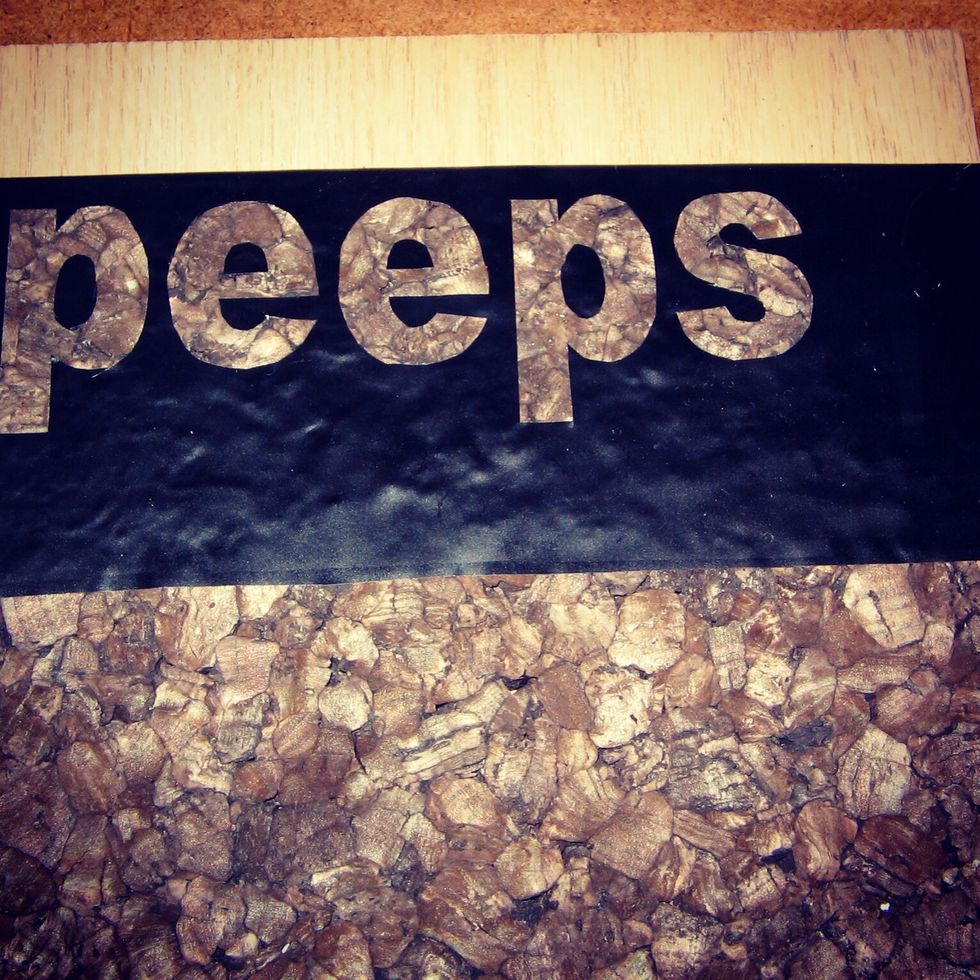 Next you place the adhesive side of the stencil onto the cork. Line it up then rub into the cork. If there are any bubbles along the edges the paint will seep & the finished design will look messy.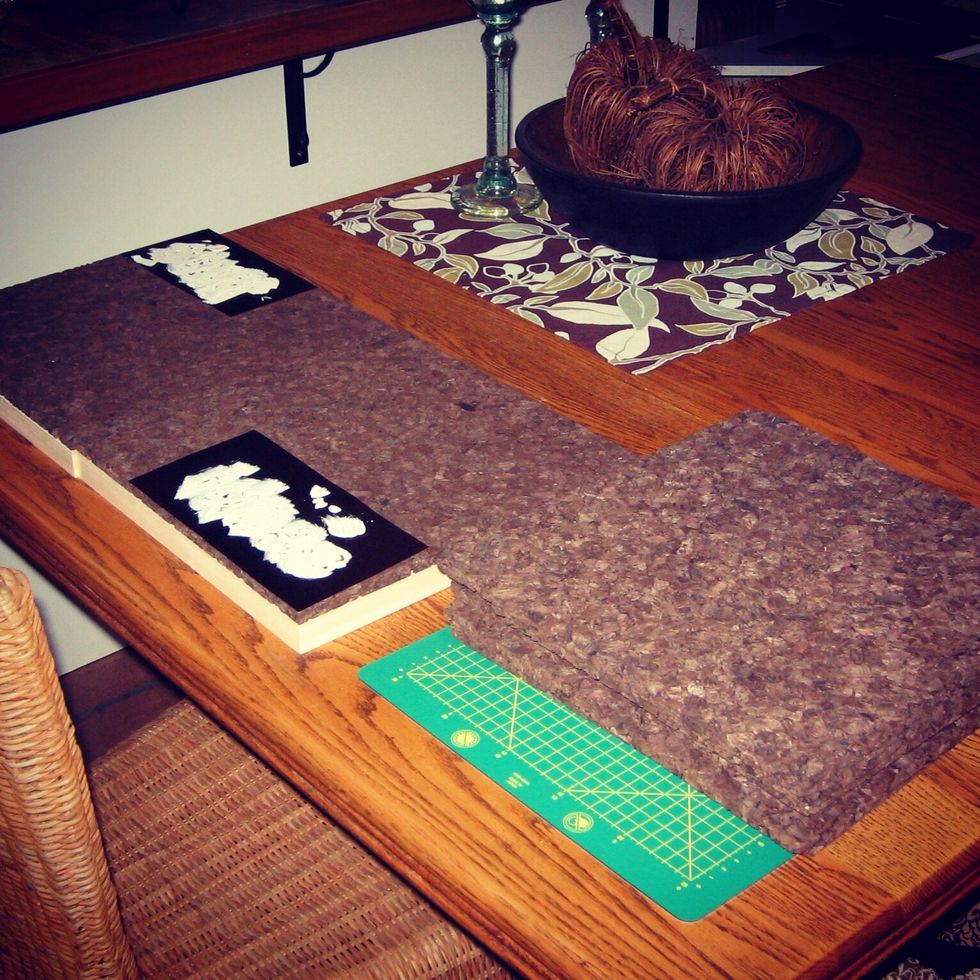 Use a sponge for adding the paint. Only use a tiny bit of paint each time you dab the surface. Go over the exposed area then wait for the paint to dry.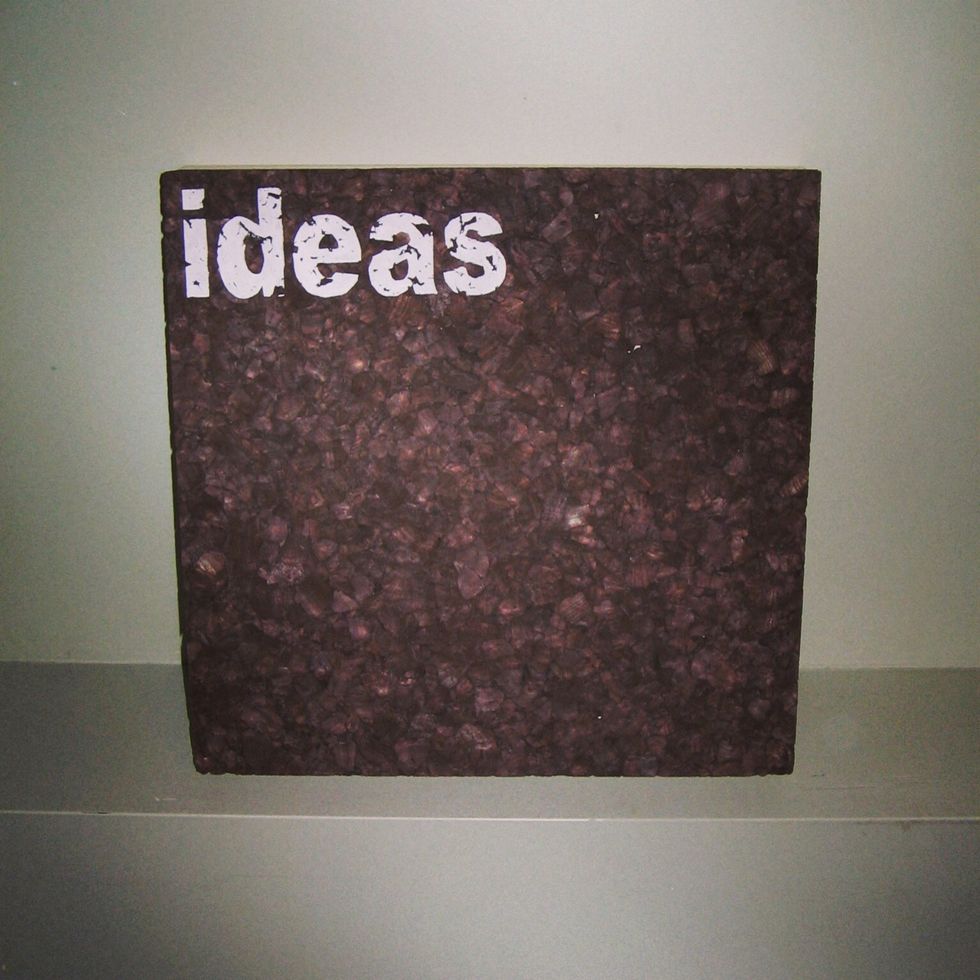 Slowly remove the vinyl & tada... You now have a customized cork board.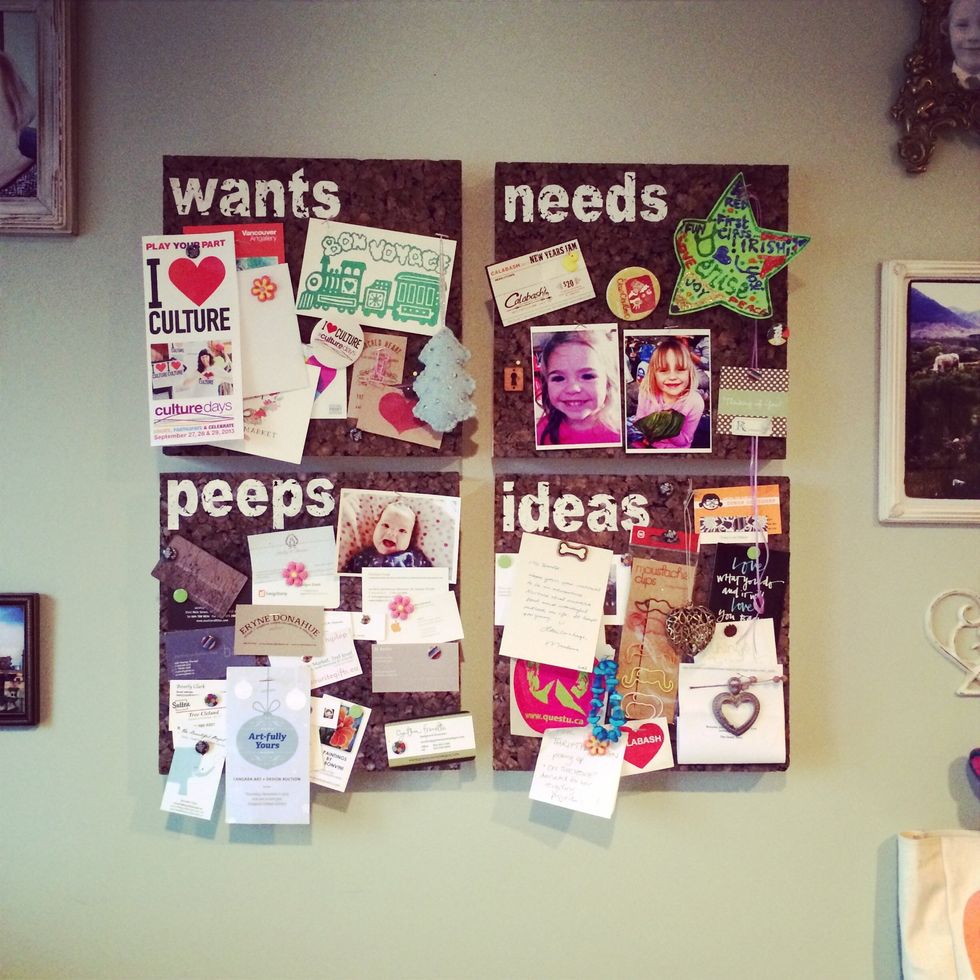 I then glued the cork boards to wood panels using wood glue. The panels are an inch in depth. You can find them at any art supply store. This step is optional.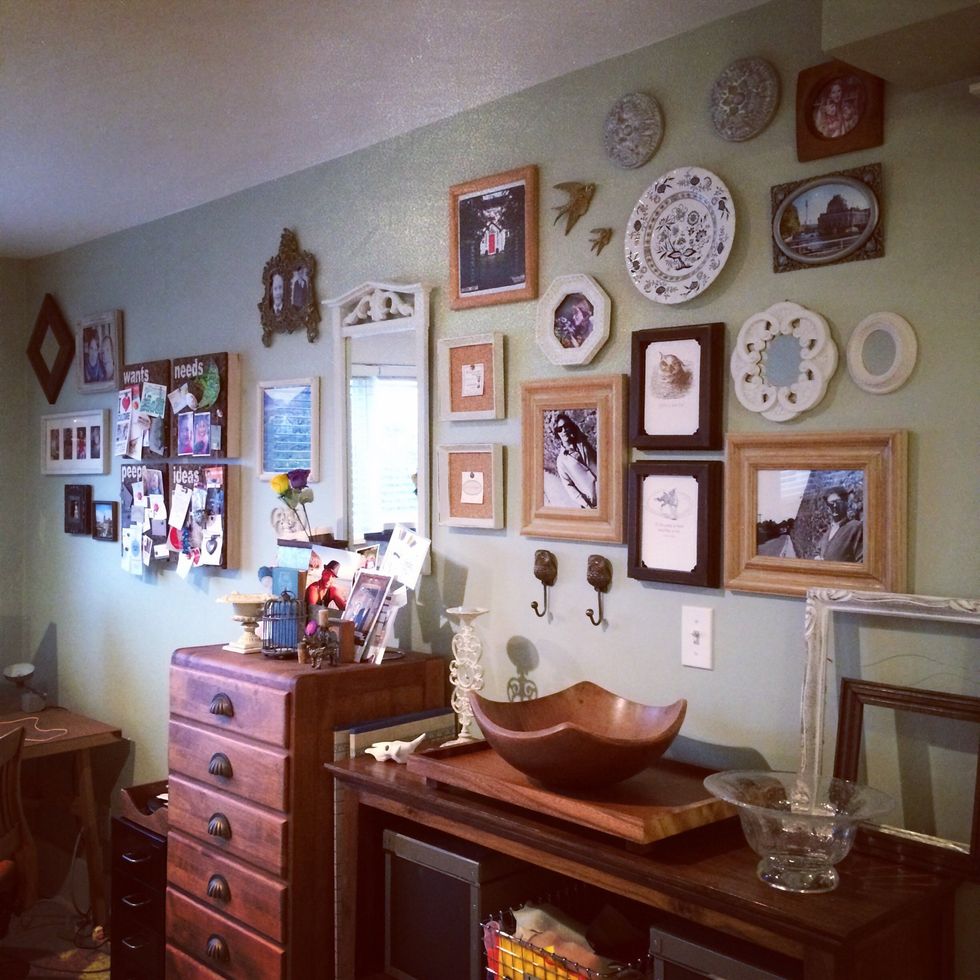 Now you get to hang them & start pinning! :-)
Cork Board
Vinyl
Sponge
Exacto Knife
Paint
Wood Panel (optional)
Wood Glue (optional)
Denise Corcoran
crafter extraordinaire. upcycler of things. coffee addict. fearless adventurer. always talking to strangers. goofball, nerd & big time giggler.