How to custom dye a kaftan
An easy and relatively cheap and simple way to liven up your wardrobe.
26
Just a note on fabric dying- natural "plant" materials (cotton, linen, viscose) give the brightest colour result; "animal" fibres (wool, silk) give a lighter hue.
Note 2: acrylic, polyester, nylon, and specially finished fabrics (waterproofed, Teflon coated etc) will not take the dyes that I'm using for this guide.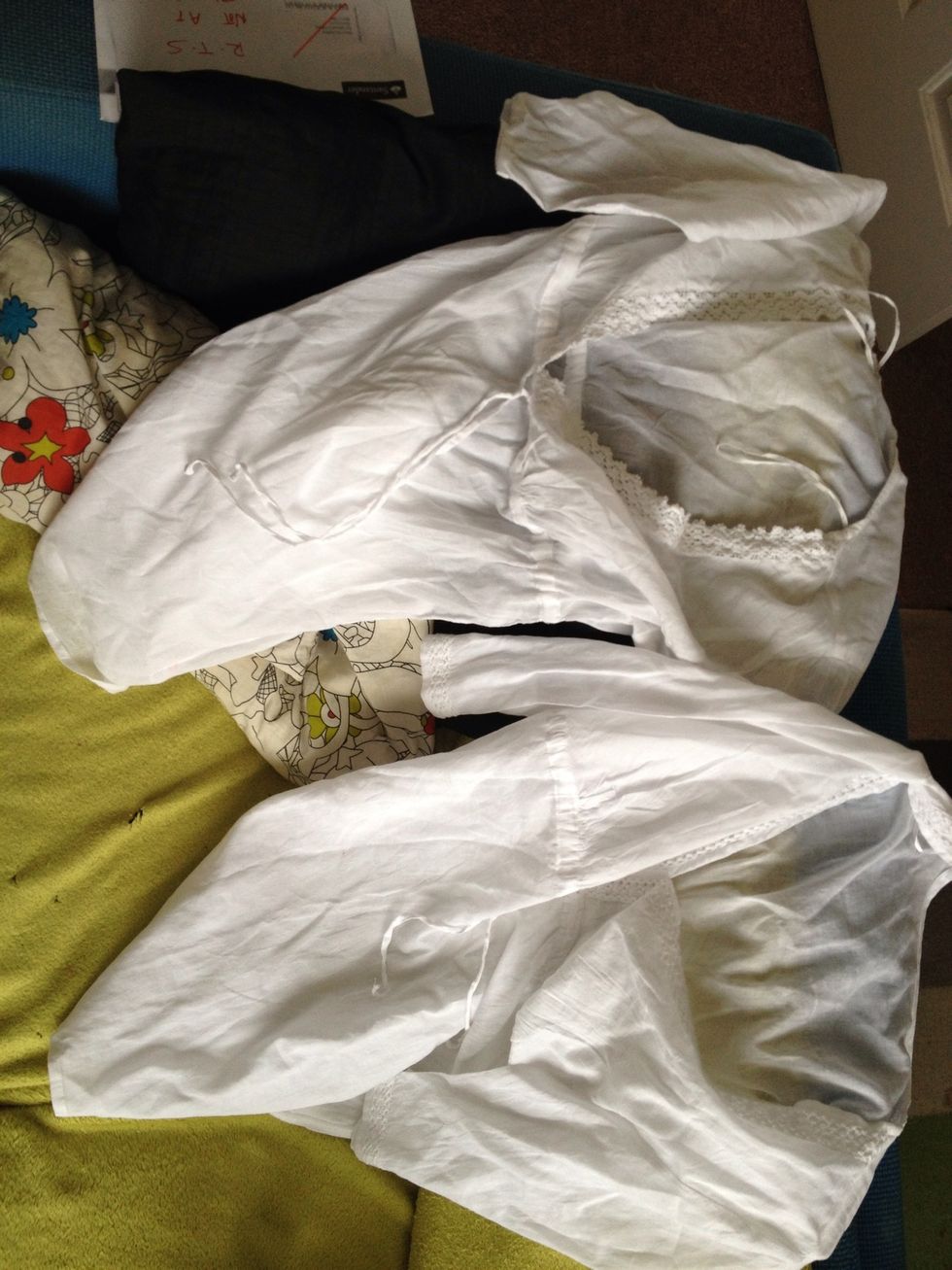 Two simple white cotton kaftans.
Take off any beads, buttons, decorative bits and bobs before you start.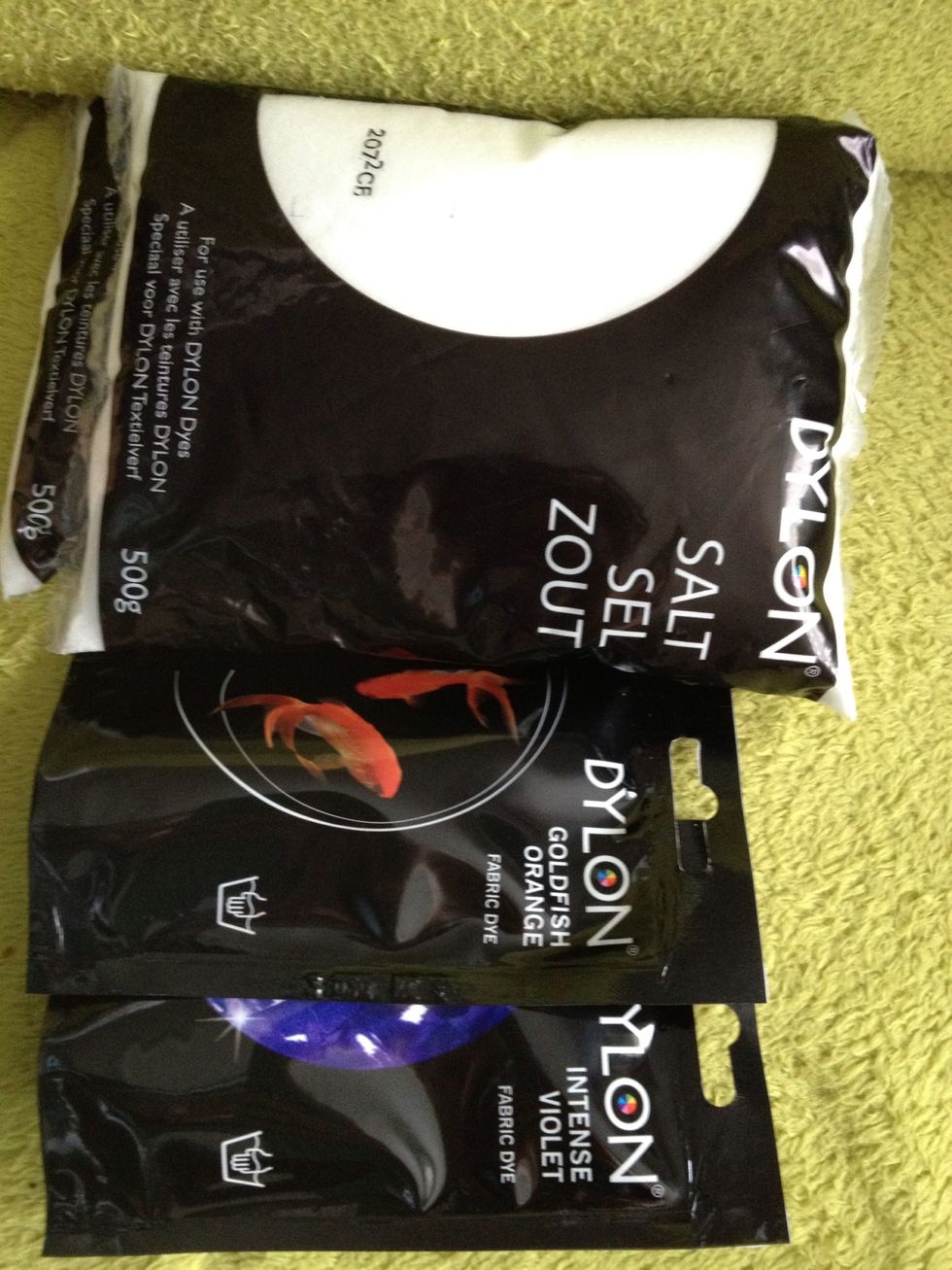 Dylon dye and Dylon salt. You can use ordinary salt for this, but the salt packs were only 79p. Also, when I bought the dye, I didn't know how much salt I had!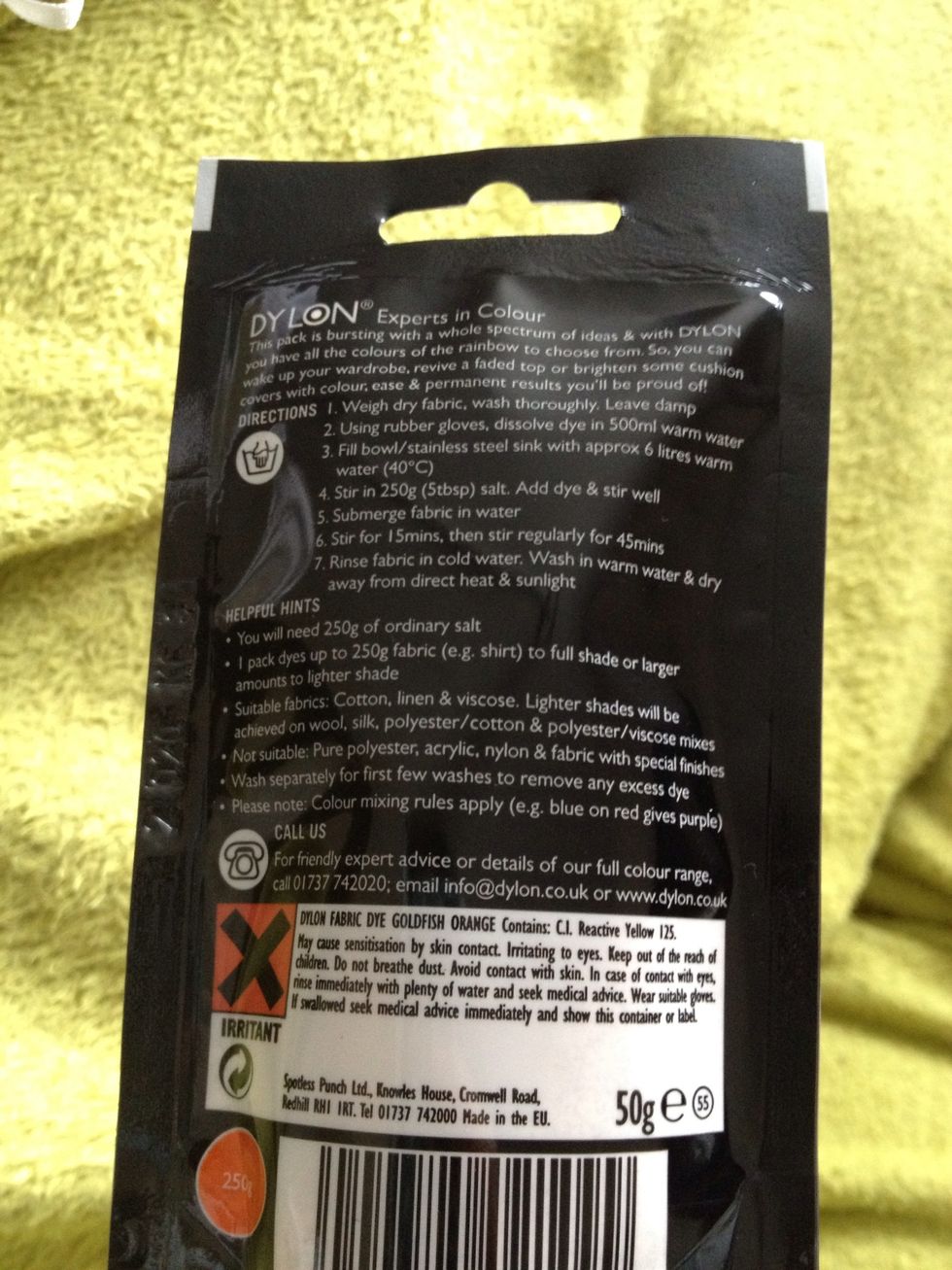 Please follow the instructions. Make sure you read them first! Keep the kids and pets away while you do it, nobody wants a neon orange toddler.
See, just salt.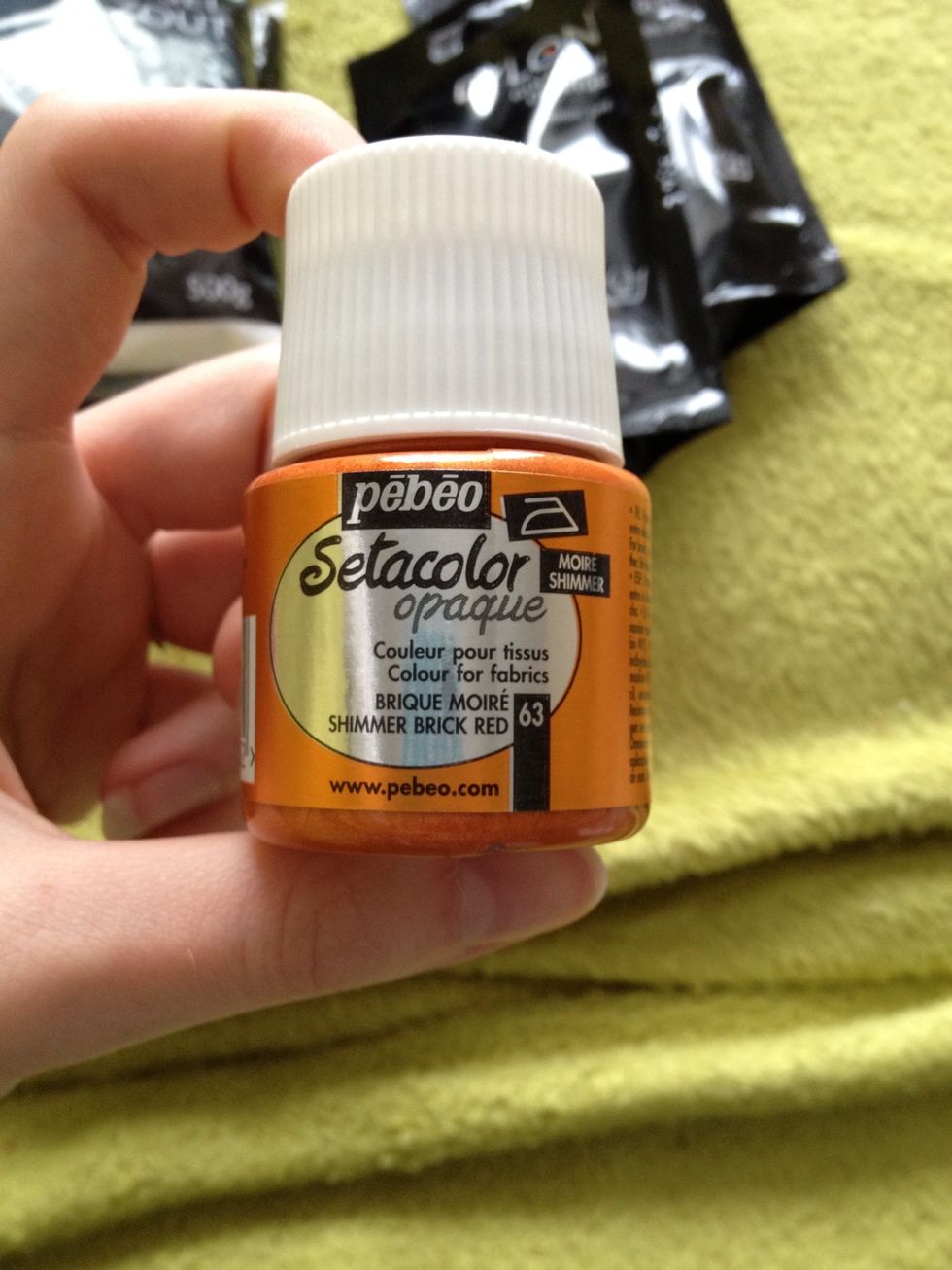 Setacolor fabric paint. I'm planning to use this for embellishment, but I could yet change my mind!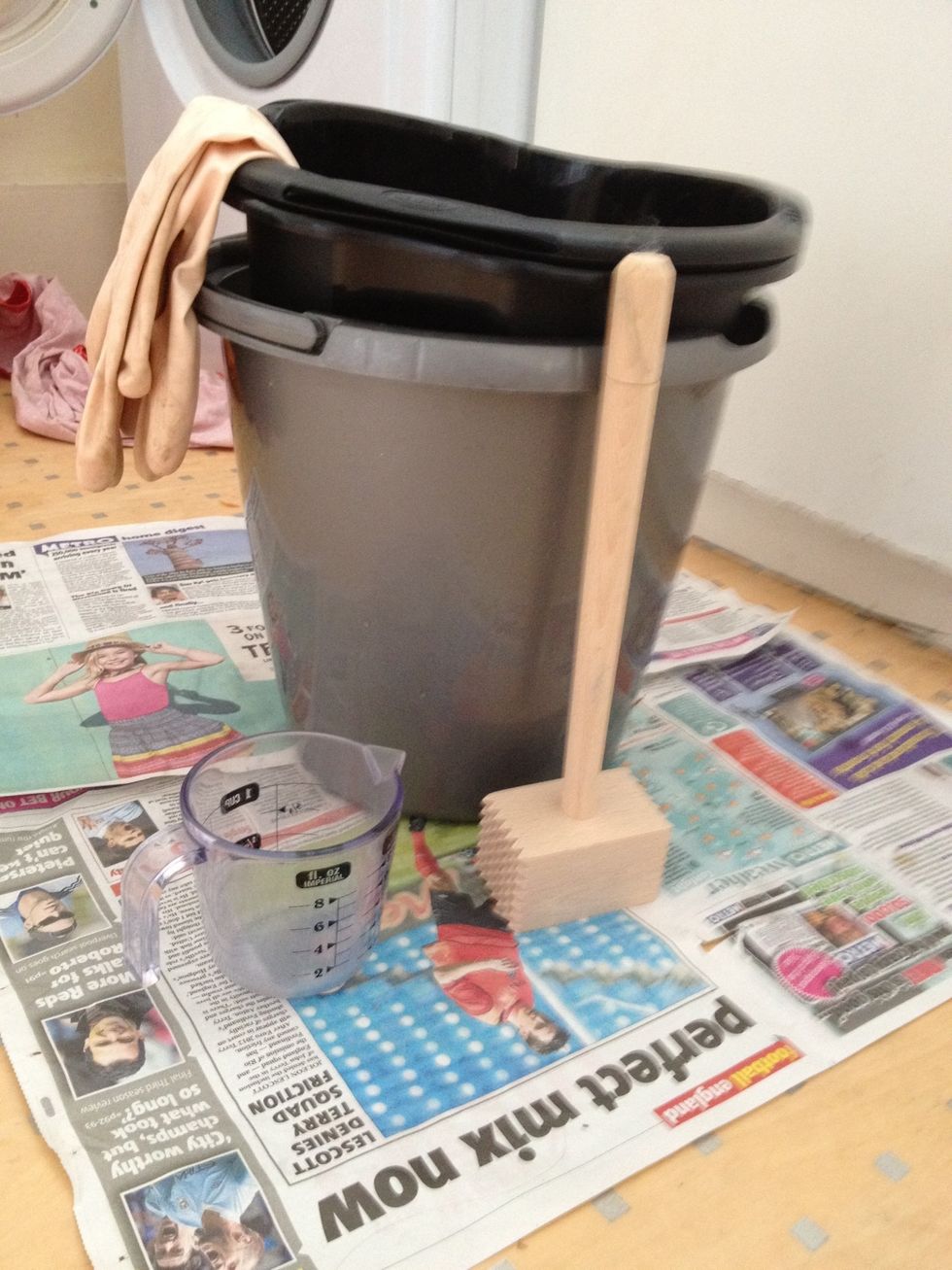 Buckets, measuring jug (glass is best if you're going to mix dye in it!), rubber gloves, stirring doohickey. Being a veggie household, we don't do much tenderising! Use a stick if you have one.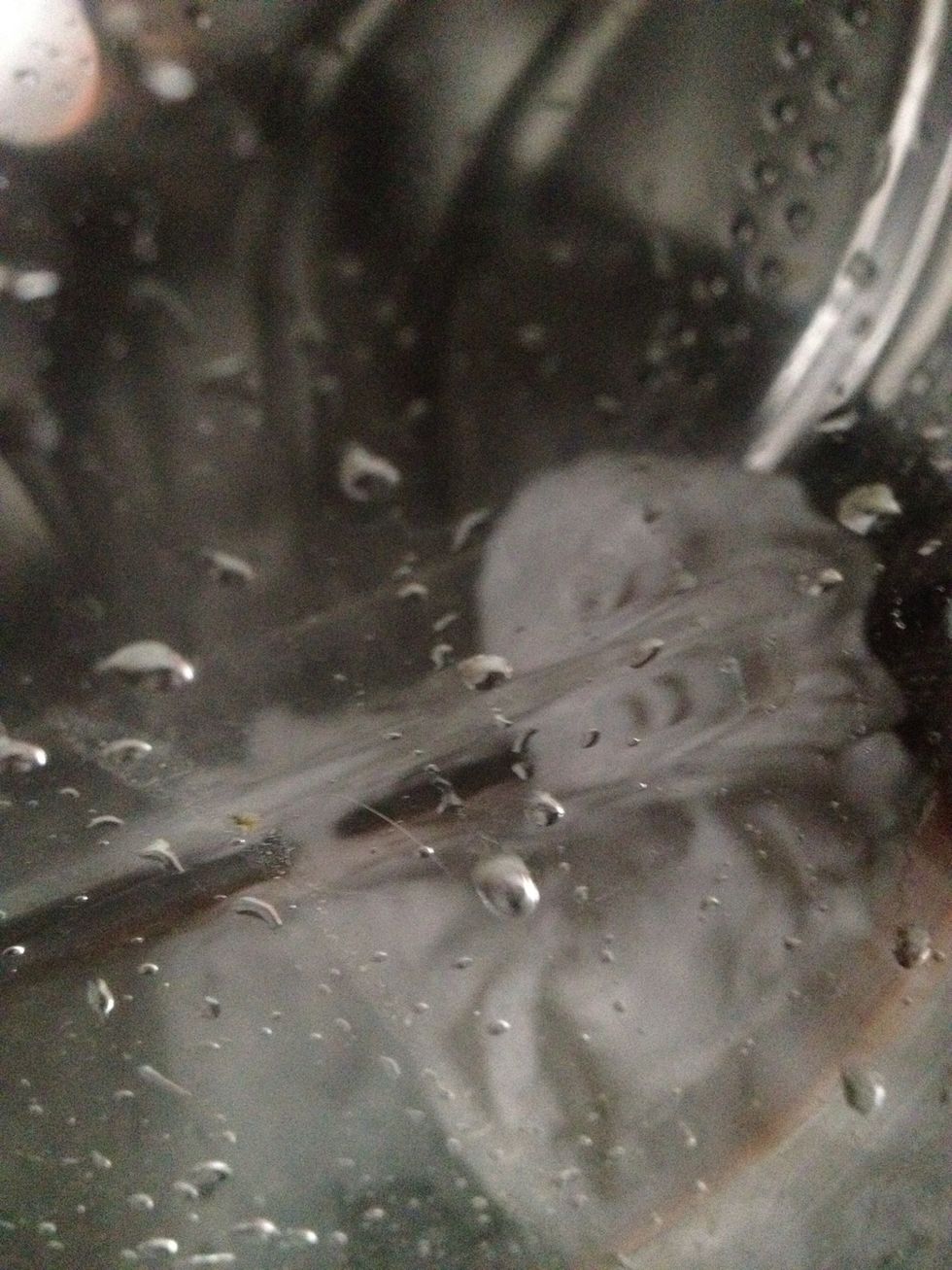 First things first, give your kaftan a wash, especially if it's new. I use a rinse cycle at 30oC just to make sure there's no dirt, finishings etc clinging on.
Ok, I'm going to show two different dye techniques, so feel free to ignore the one you don't want to use. They're very similar to a point.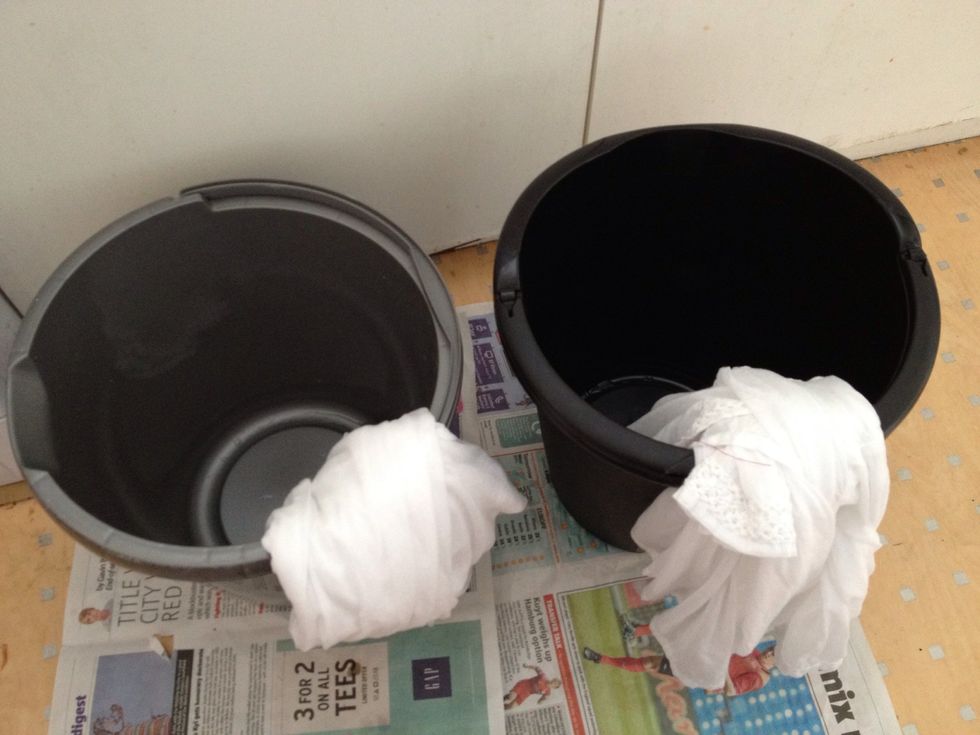 Damp kaftan, meet dye bucket.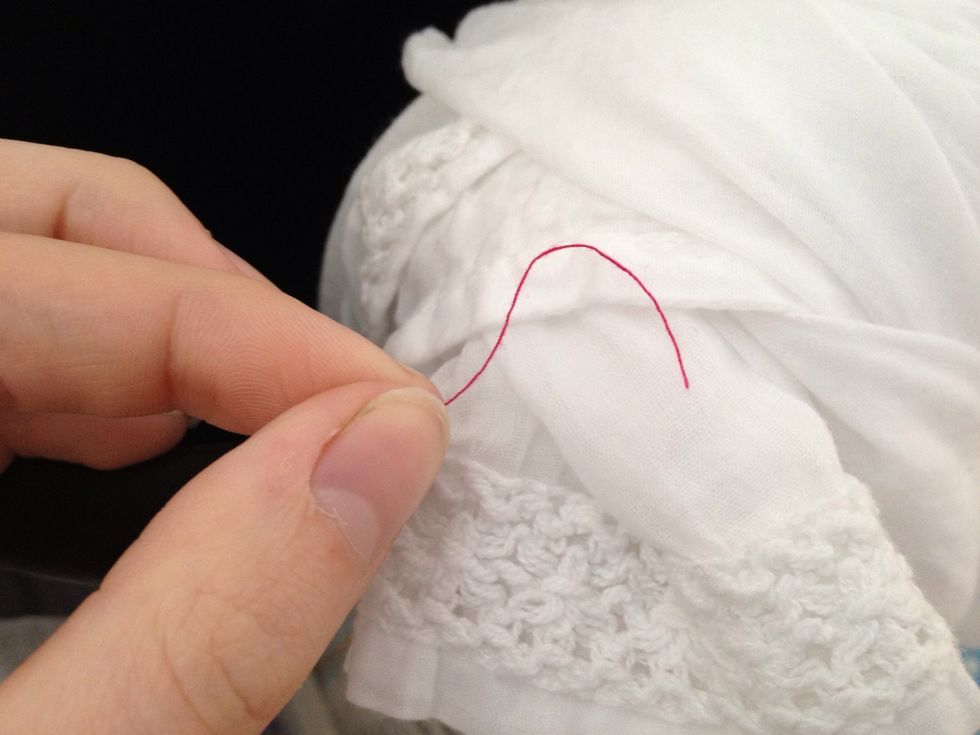 Make sure you pick off any threads, lint balls, rabbit fluff etc.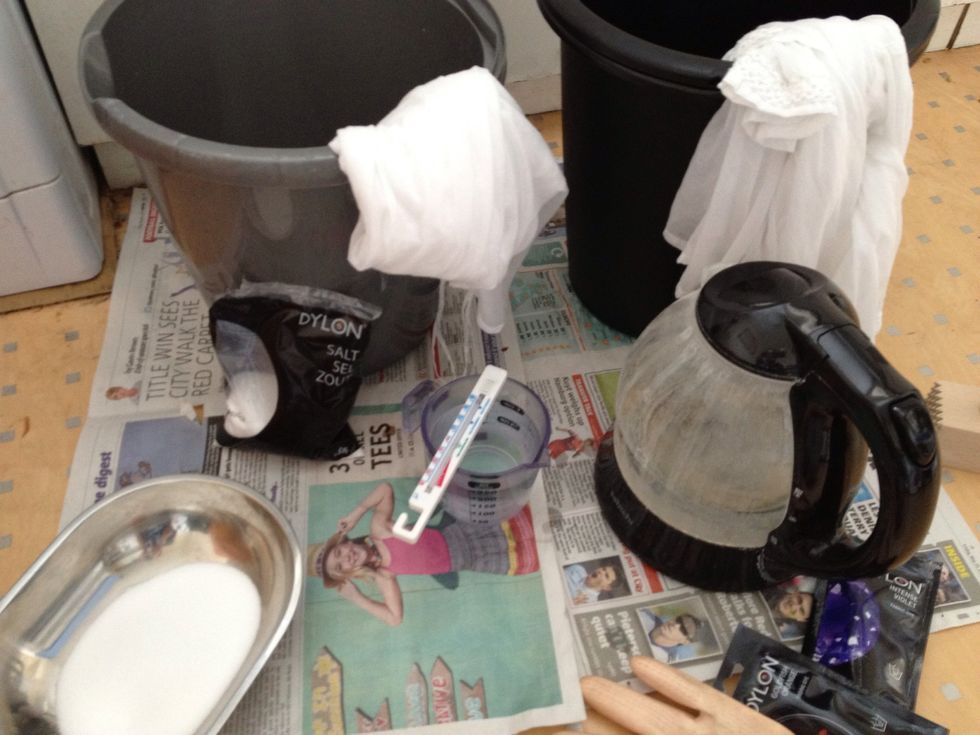 Get everything ready and put your newspaper down!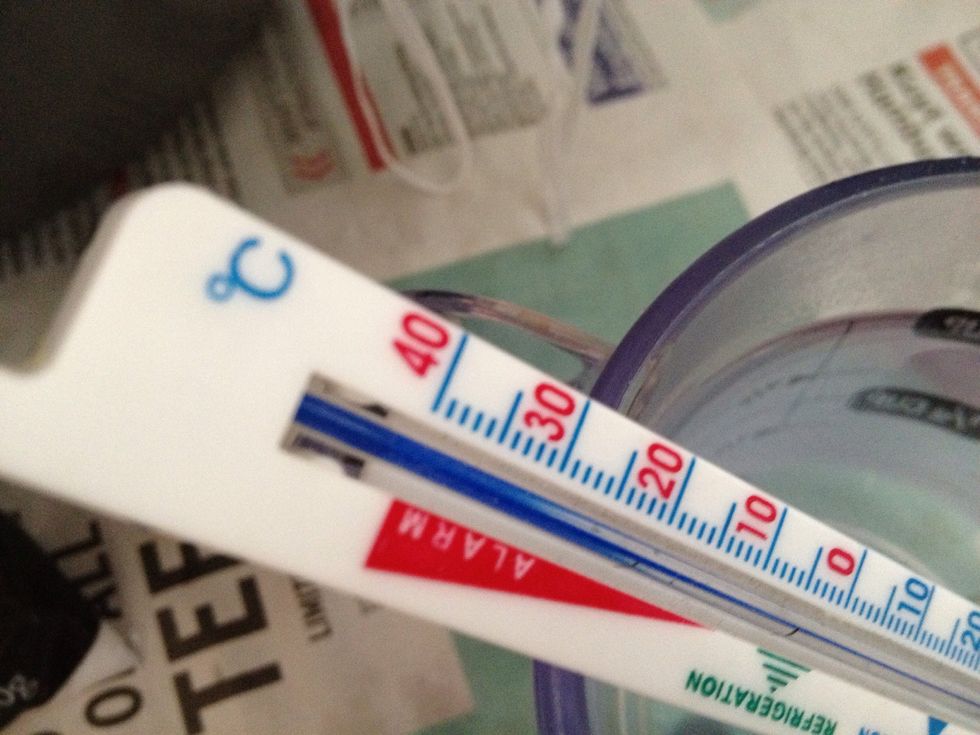 40oC- perfect for diluting dye.
Carefully open the dye package. You do not want to breathe this crap in!
Stir well!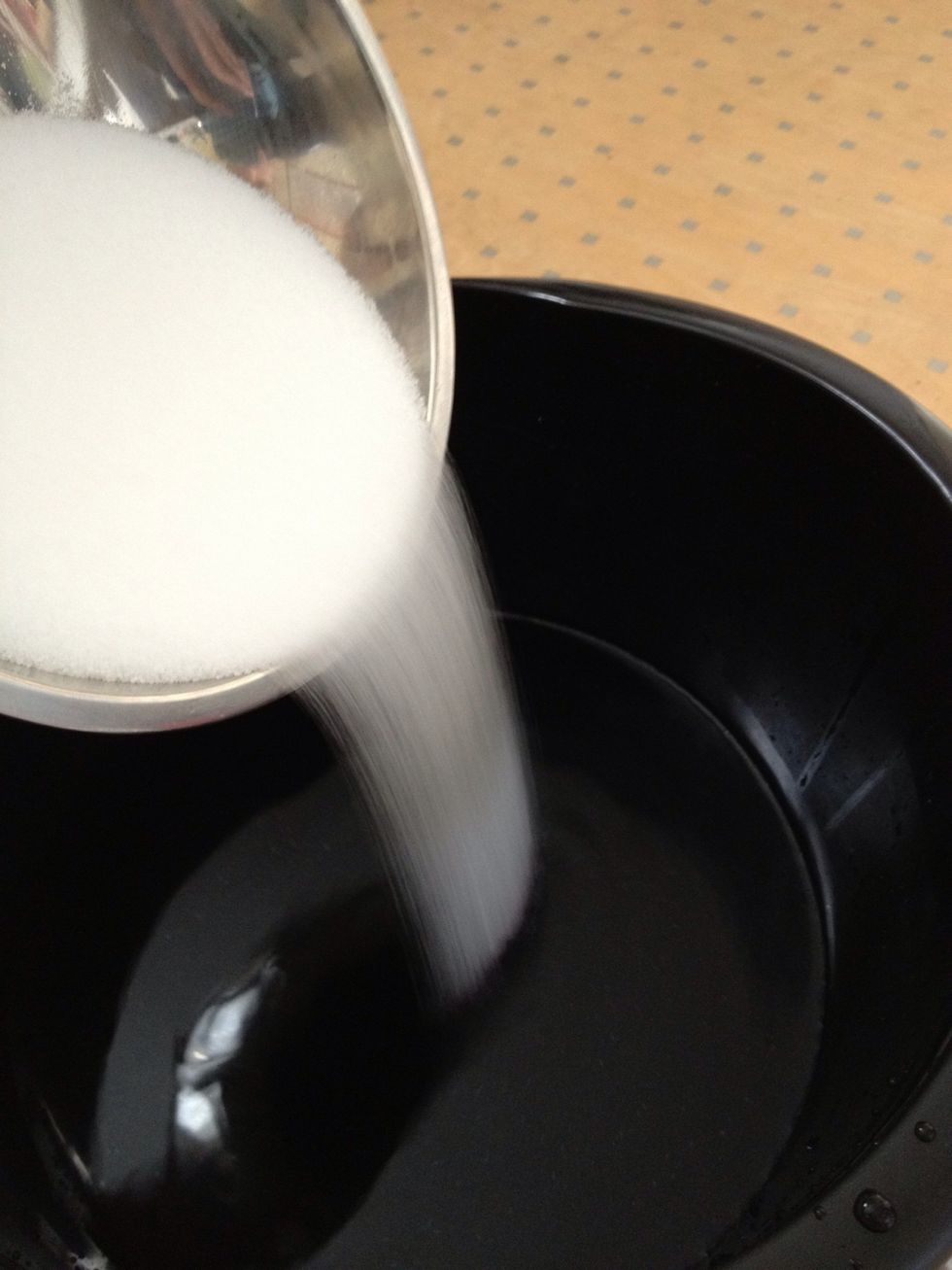 Add 250g salt. Salt helps to open the pores of the fabric and helps the dye take.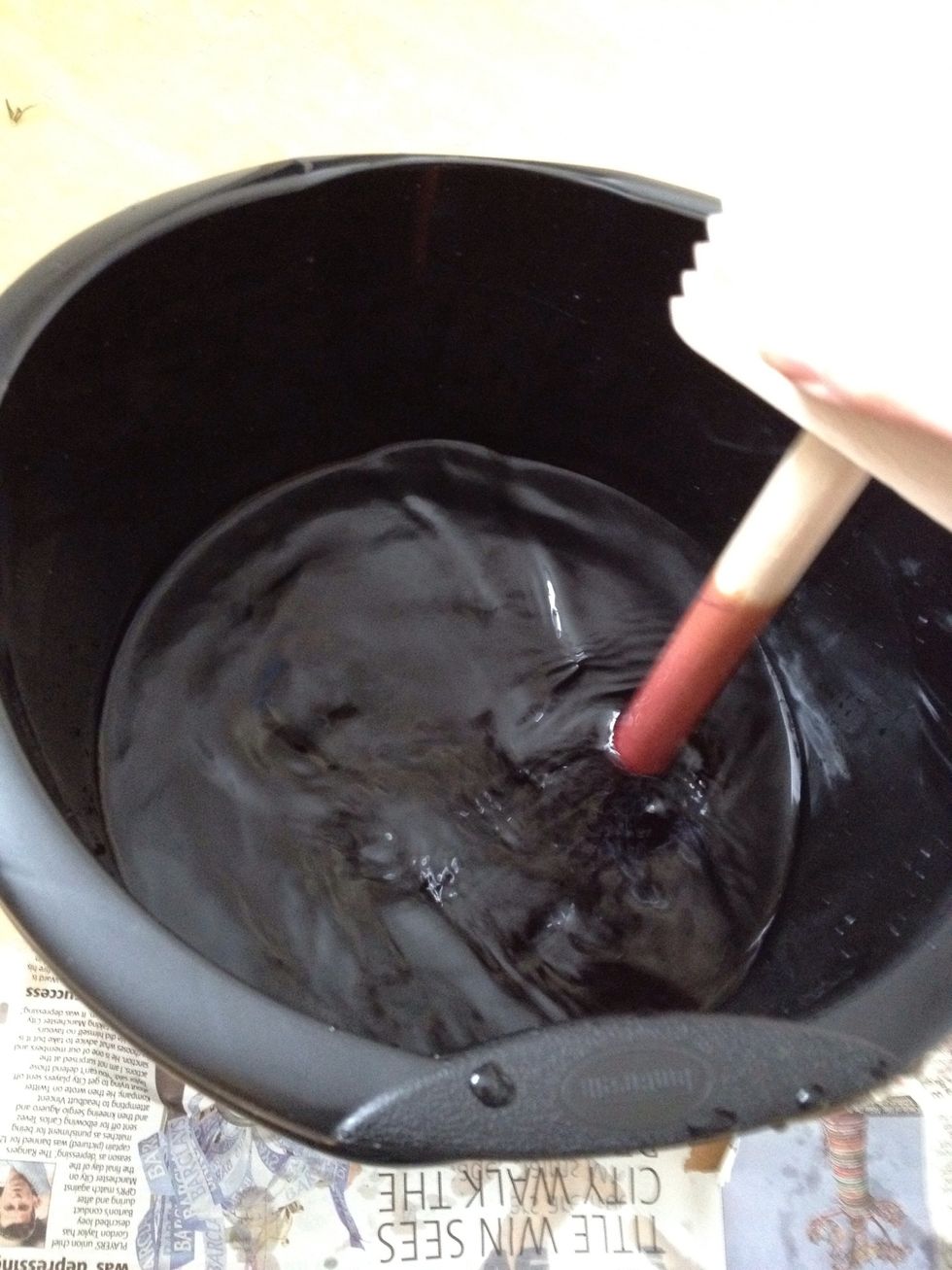 Stir about, stir about, stir about...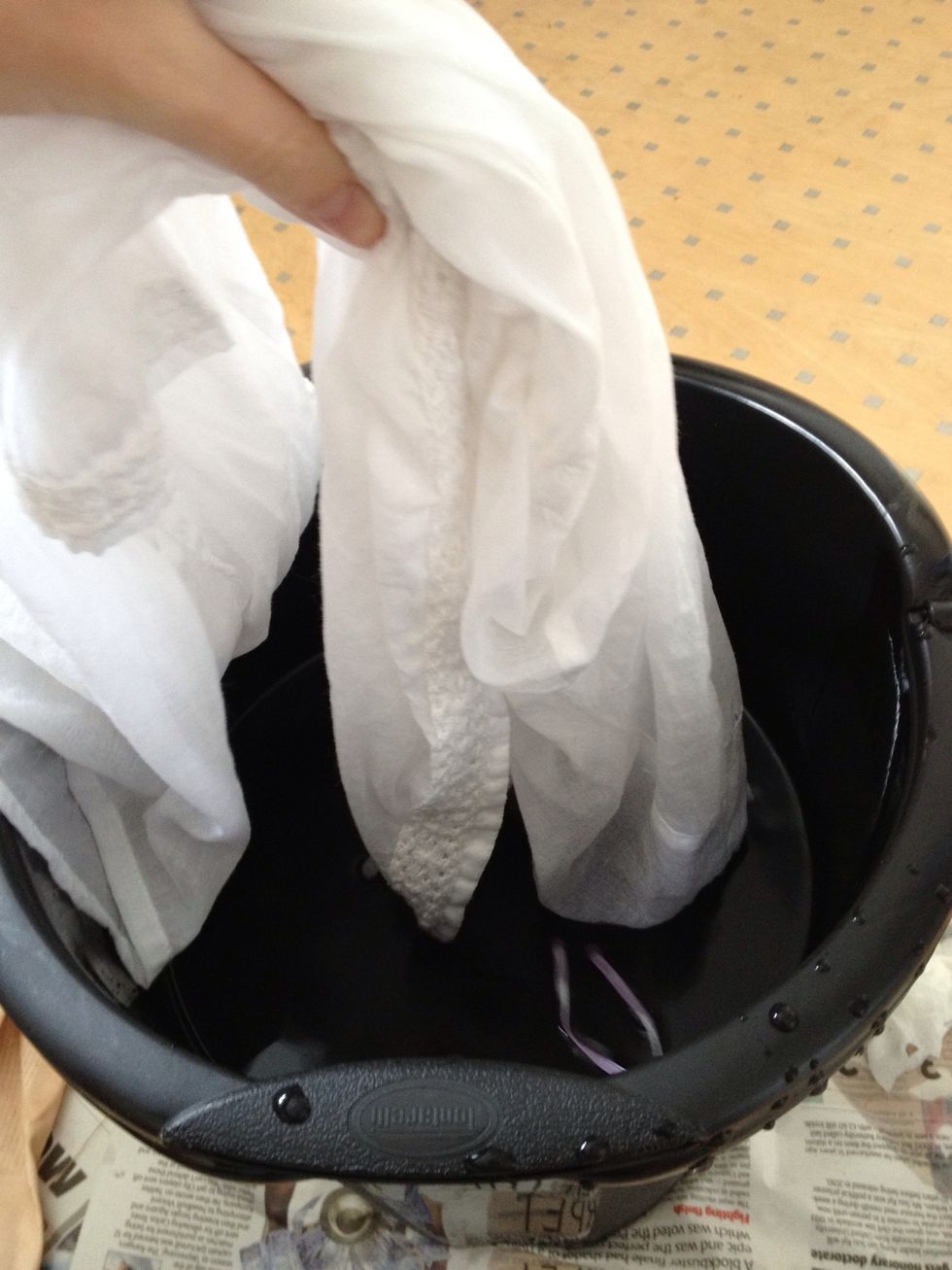 Ready!? No turning back now! Dump that kaftan in the dye bucket!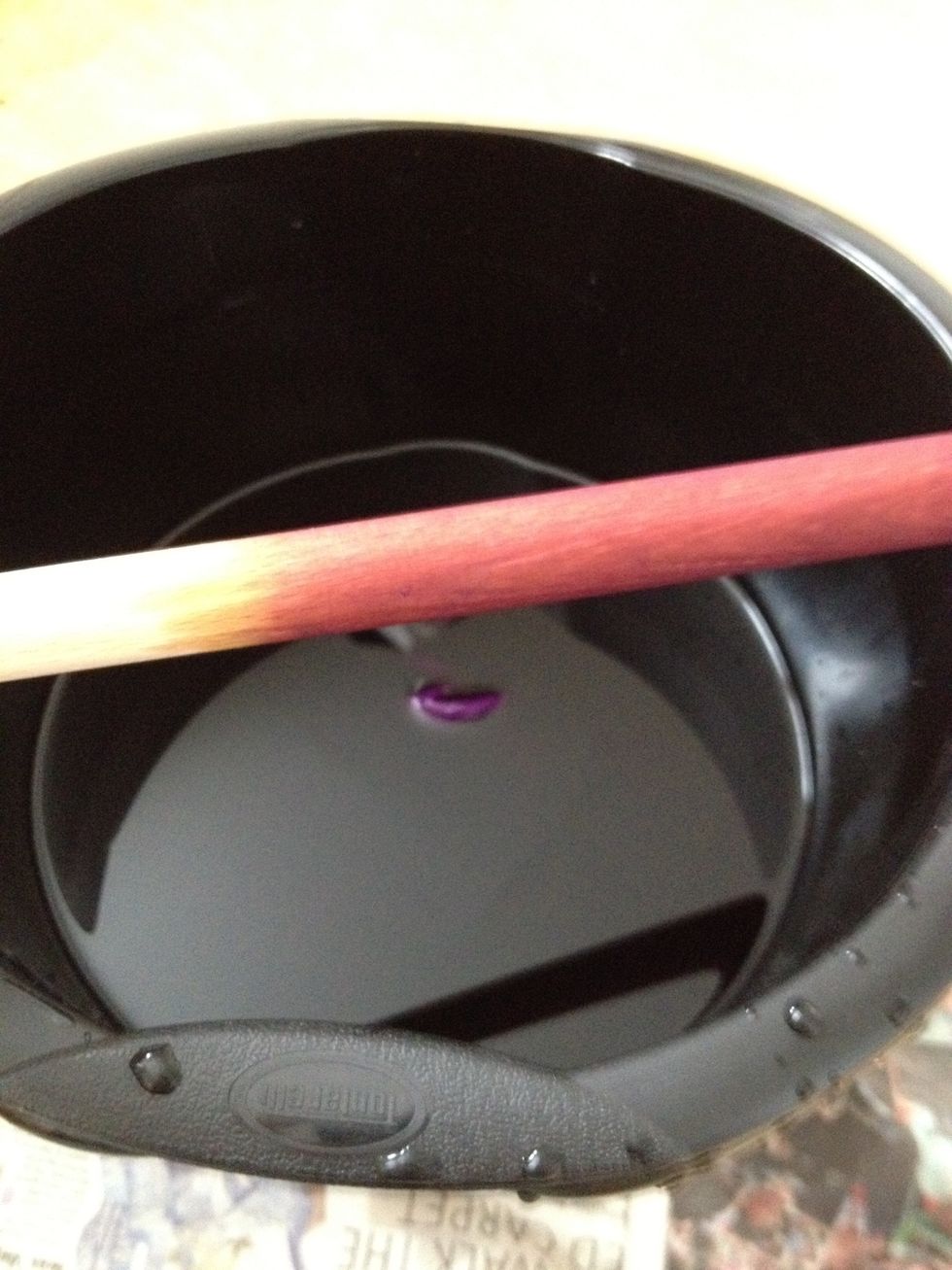 Stir regularly for 15min, then leave that sucker alone for 45mins.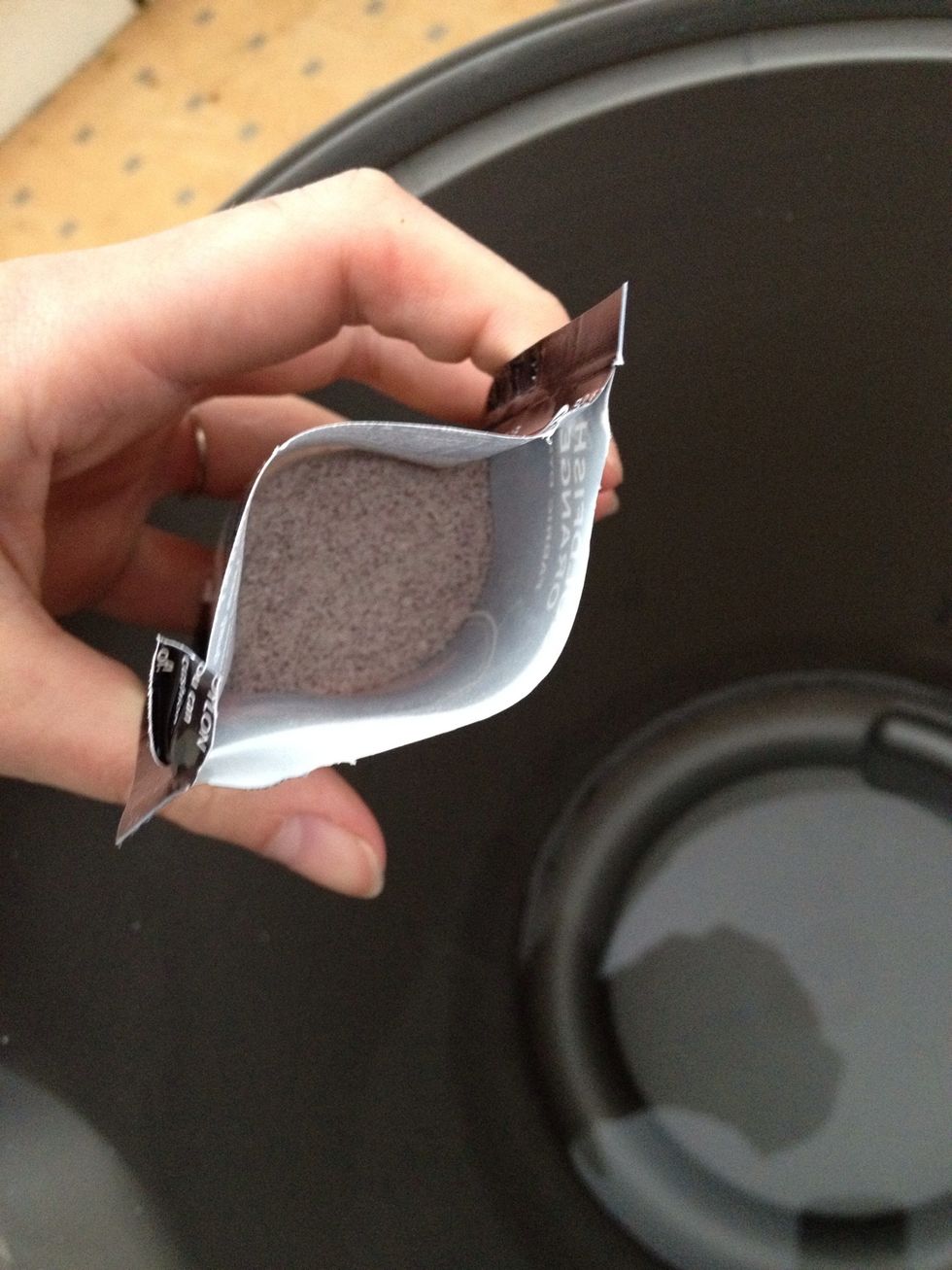 You know the drill by now.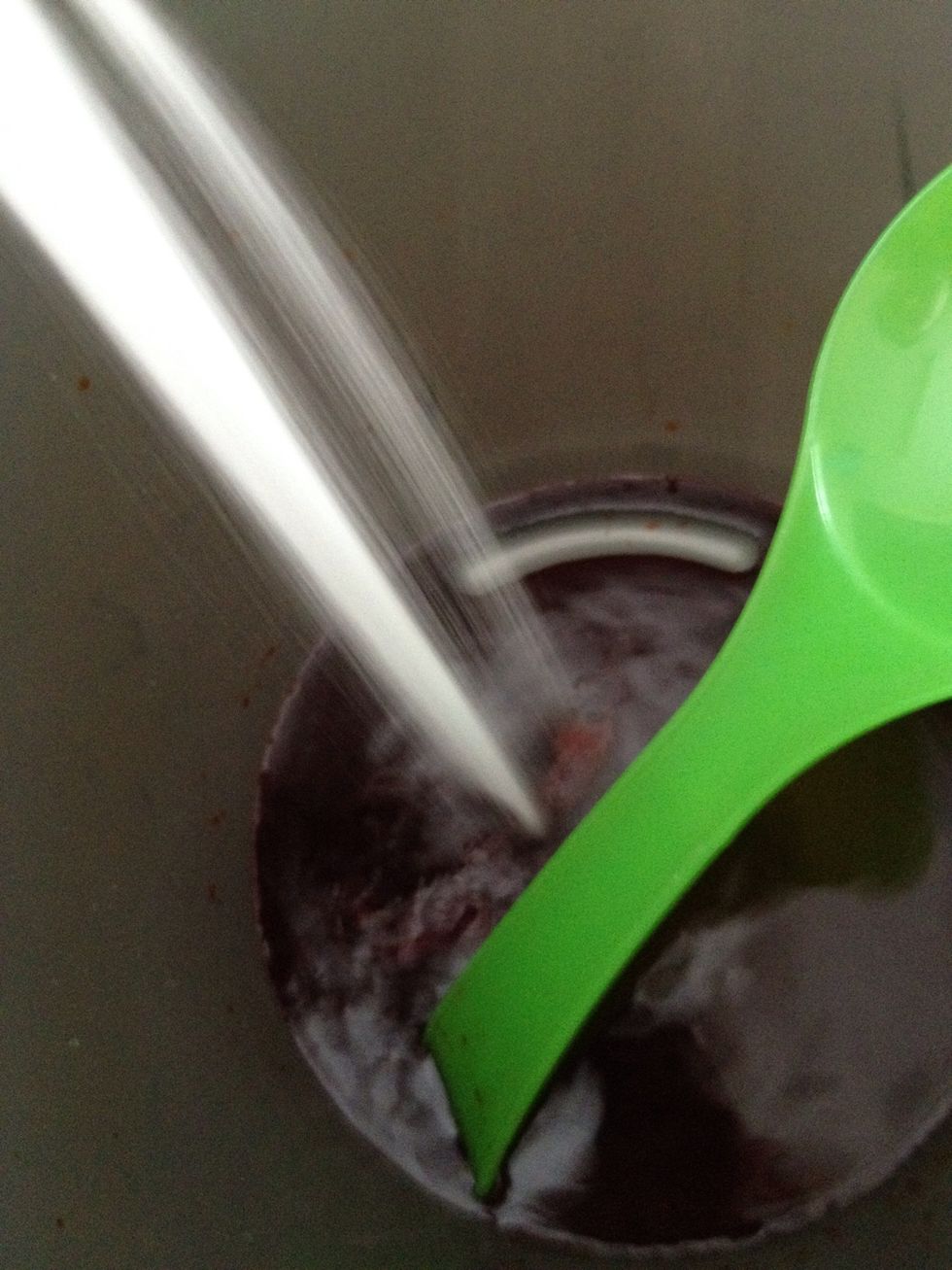 Add salt.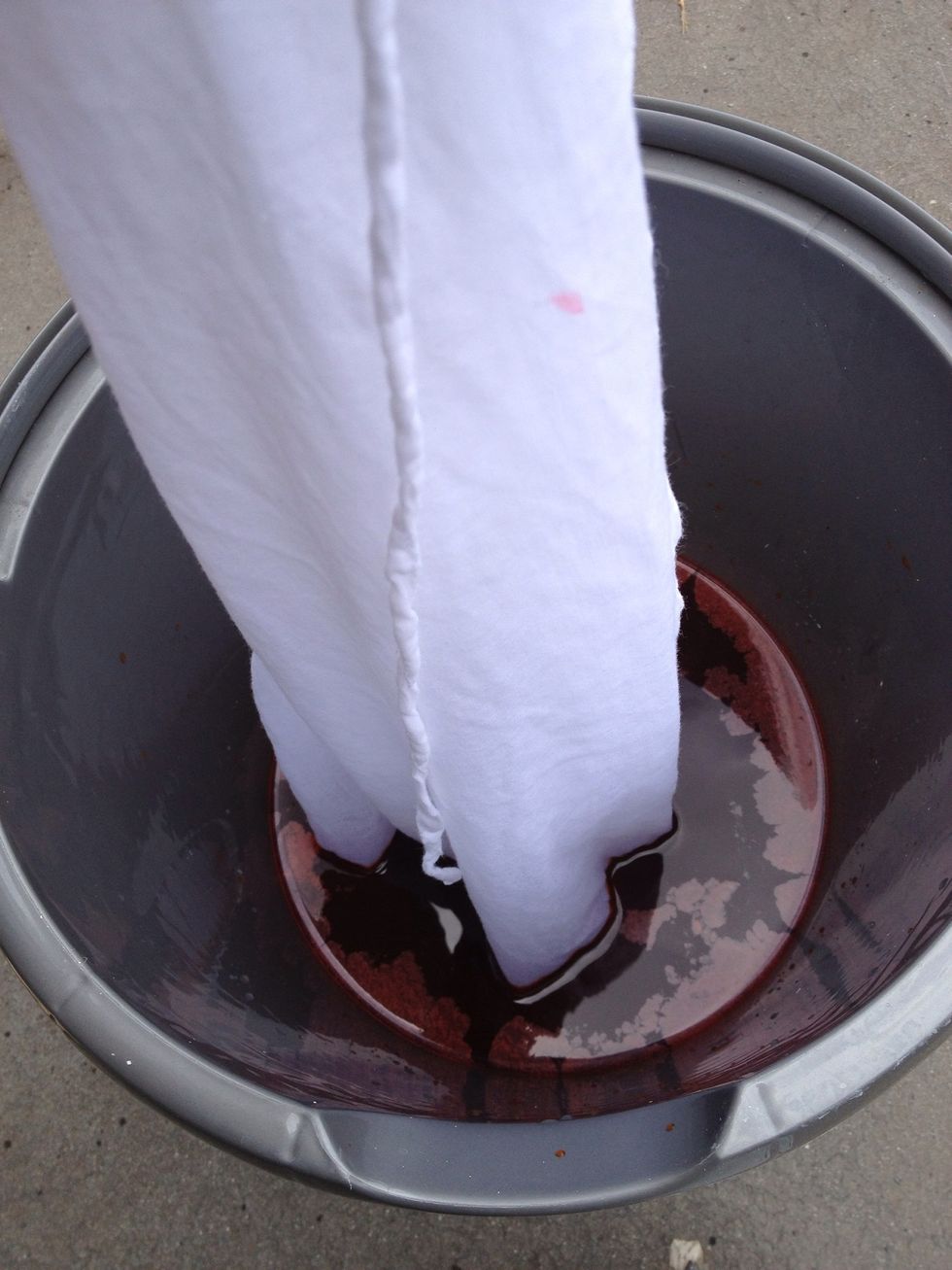 Dip the kaftan hem end first into the dye bath. Decide how far up you want the darkest patch to be and put it that far in. The dye will wick up the fabric.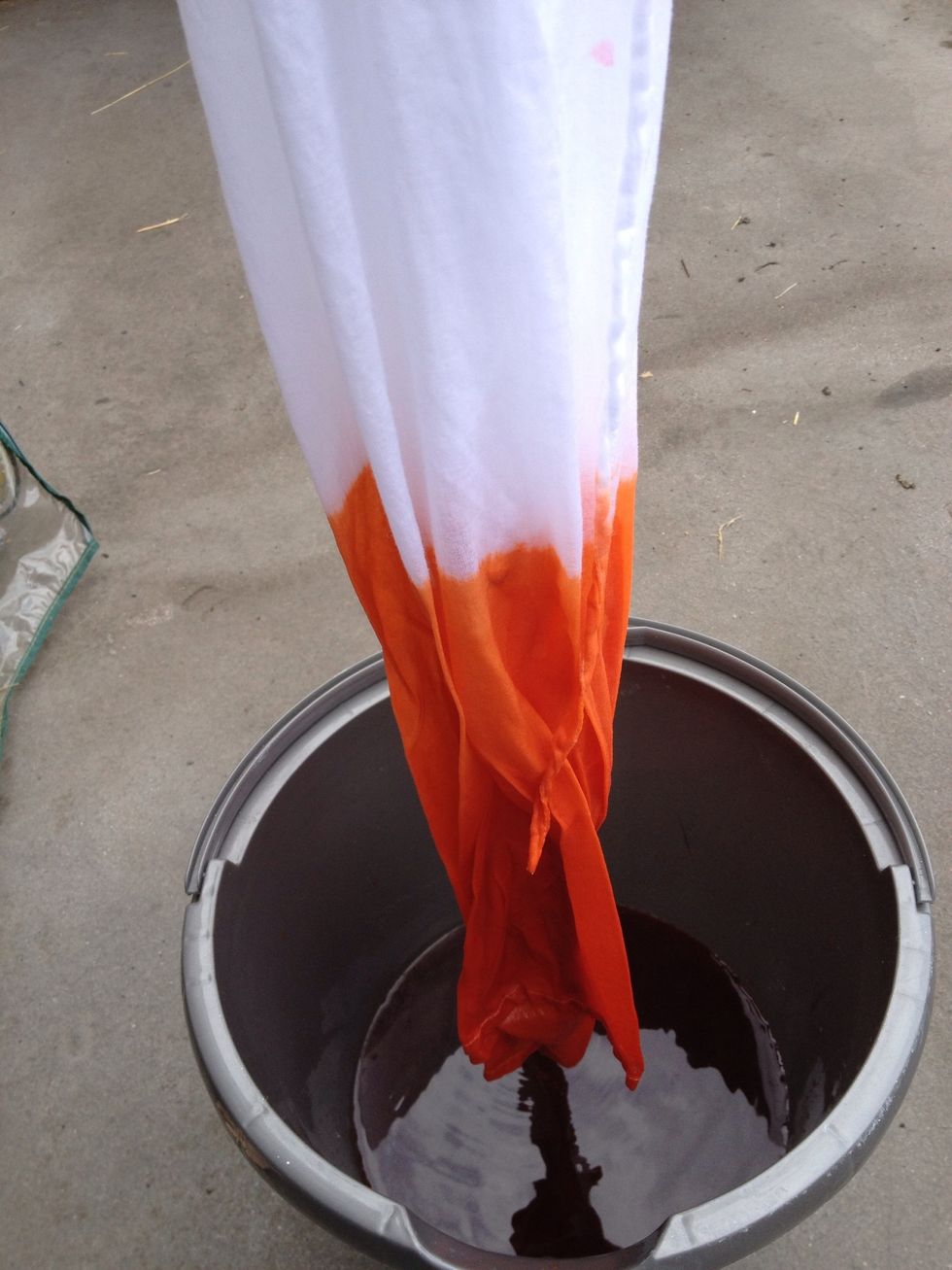 See?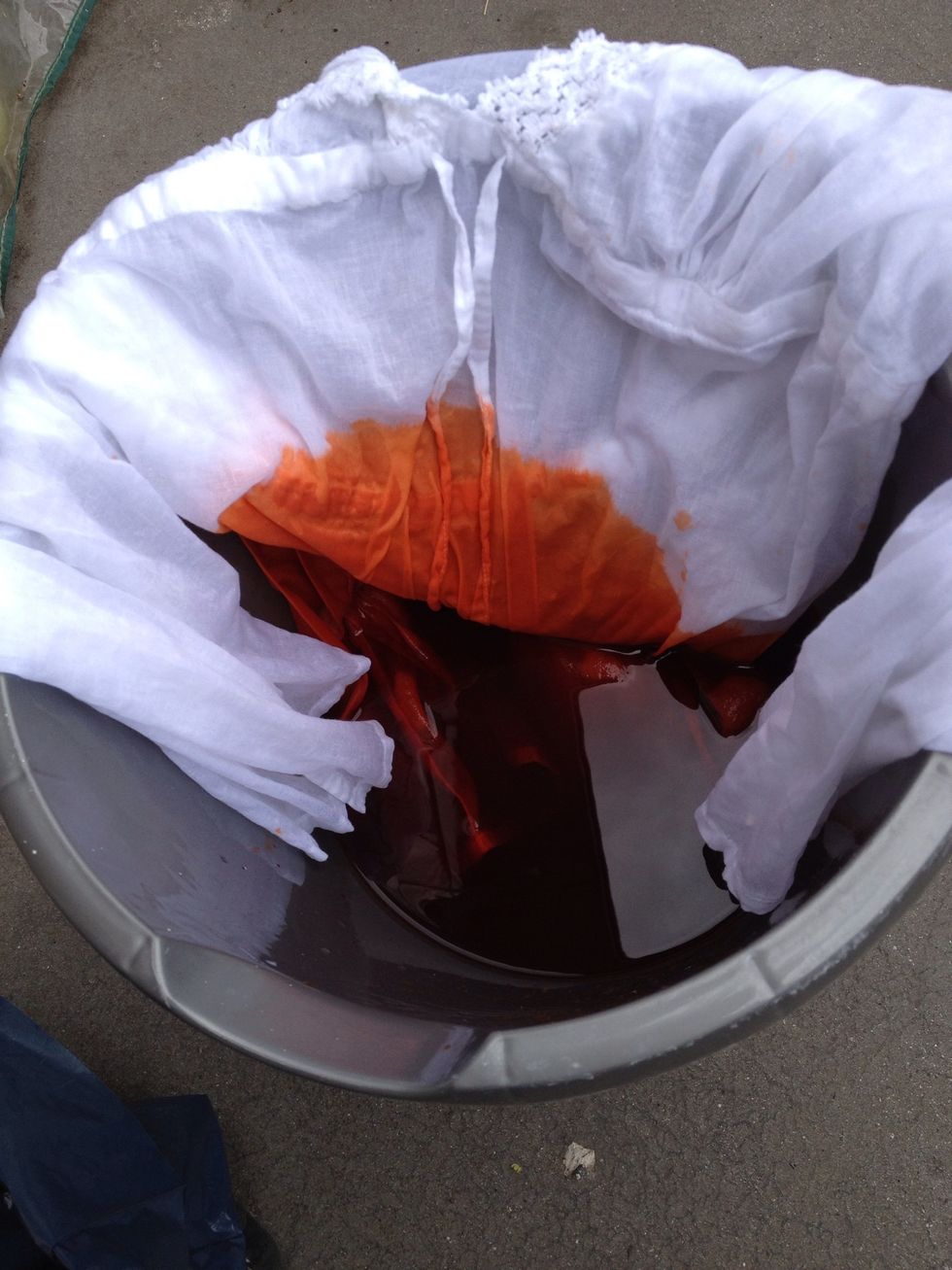 Put the sleeve hem ends in too.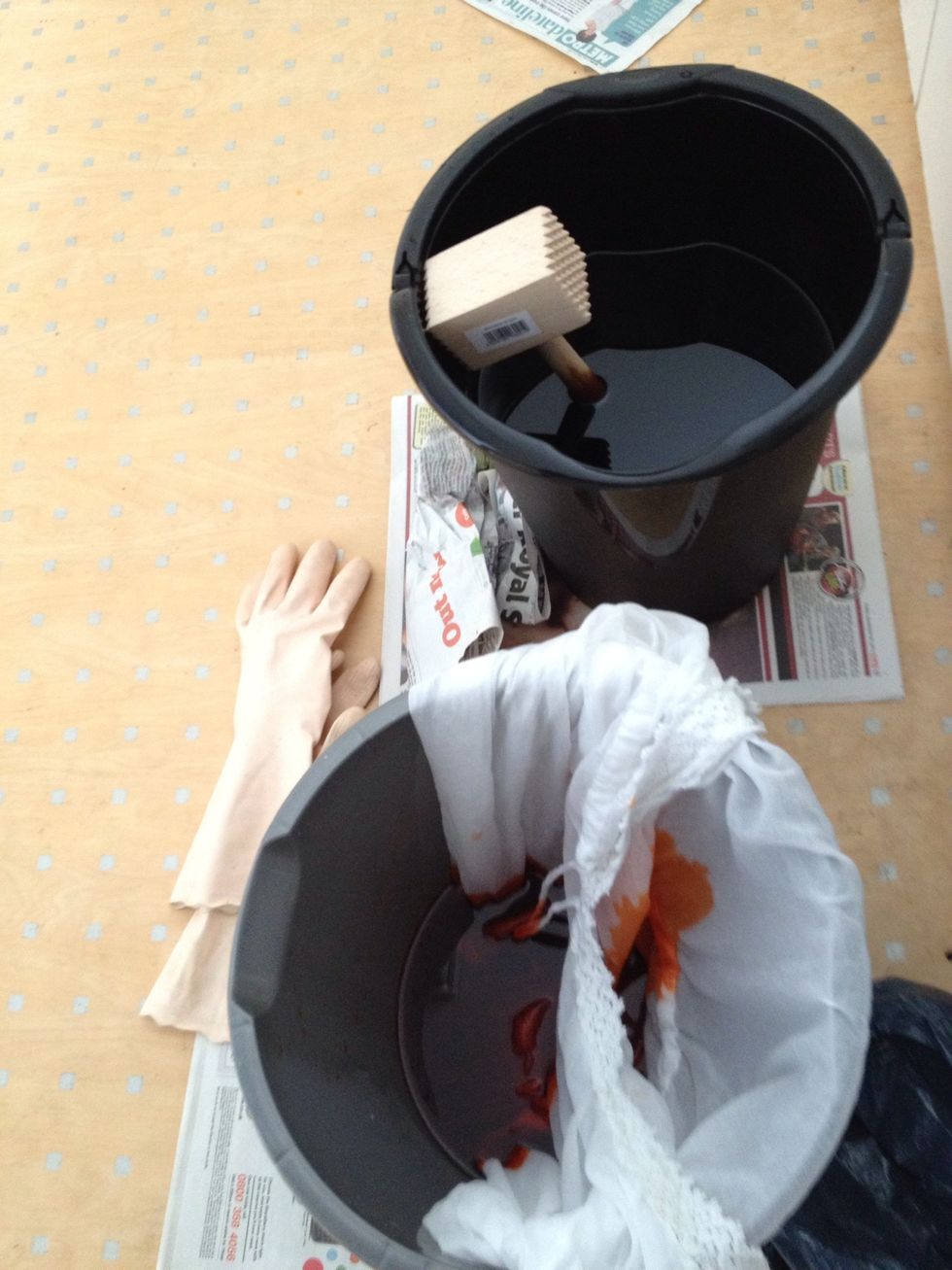 Leave it be! Go sit down, have a cup of tea, eat a cake. Come back in a bit.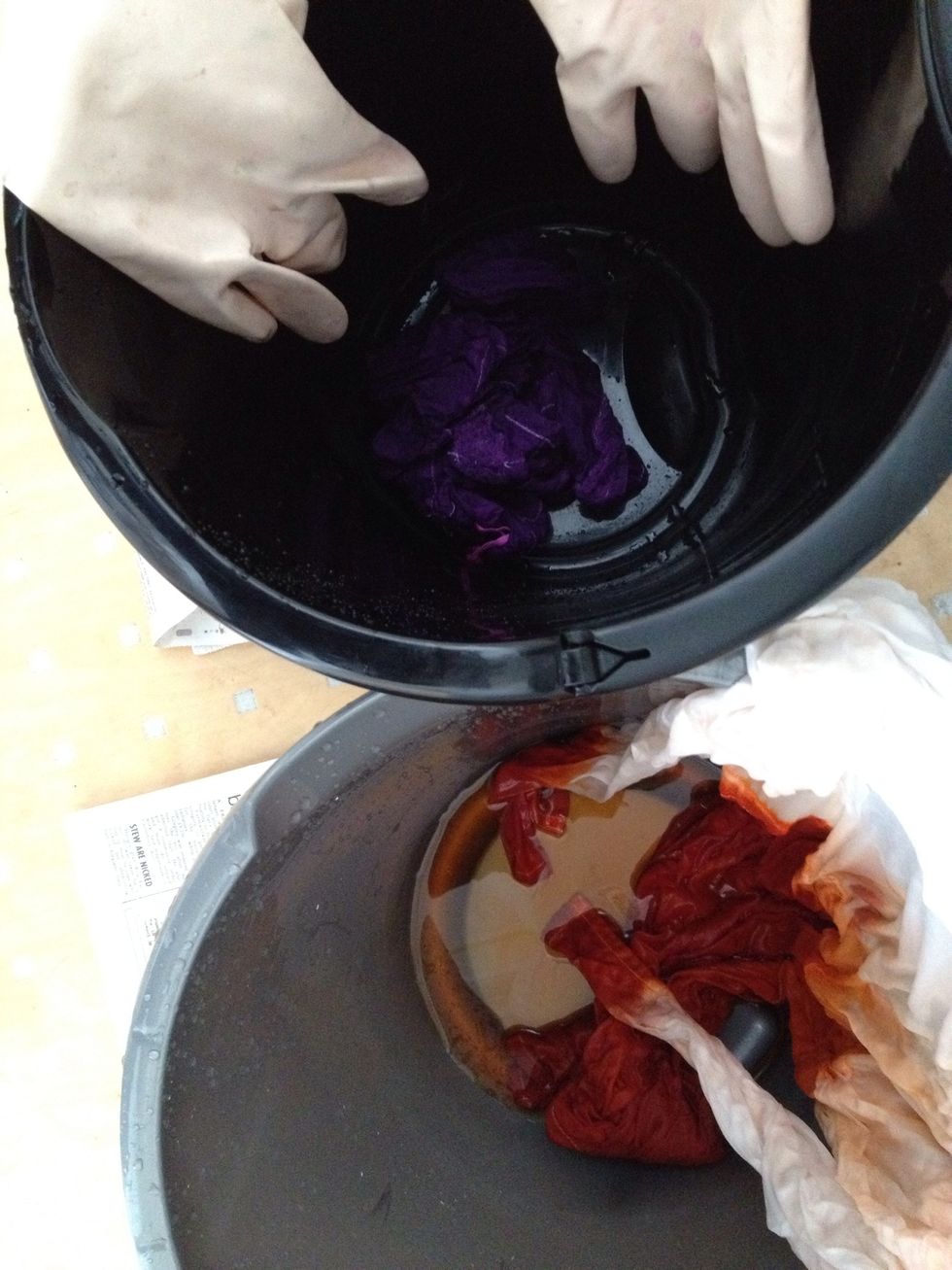 Tip the dye away safely. Dylon is apparently safe to dispose of in the sink/toilet. If you're using mordants or chemical/Procion dyes you'll have to take them to your recycling facility.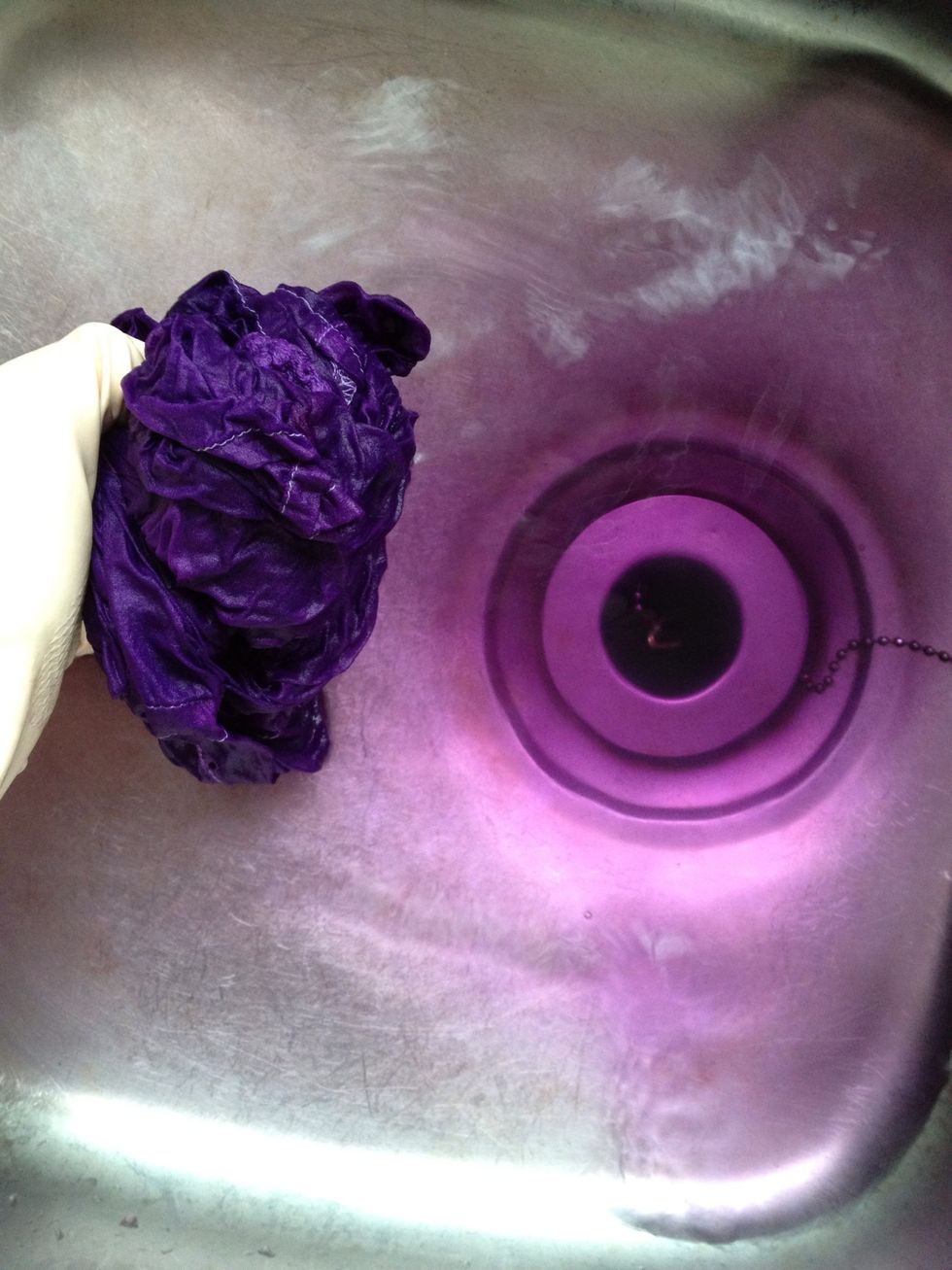 Rinse the kaftan until the water runs clear. This still has some way to go.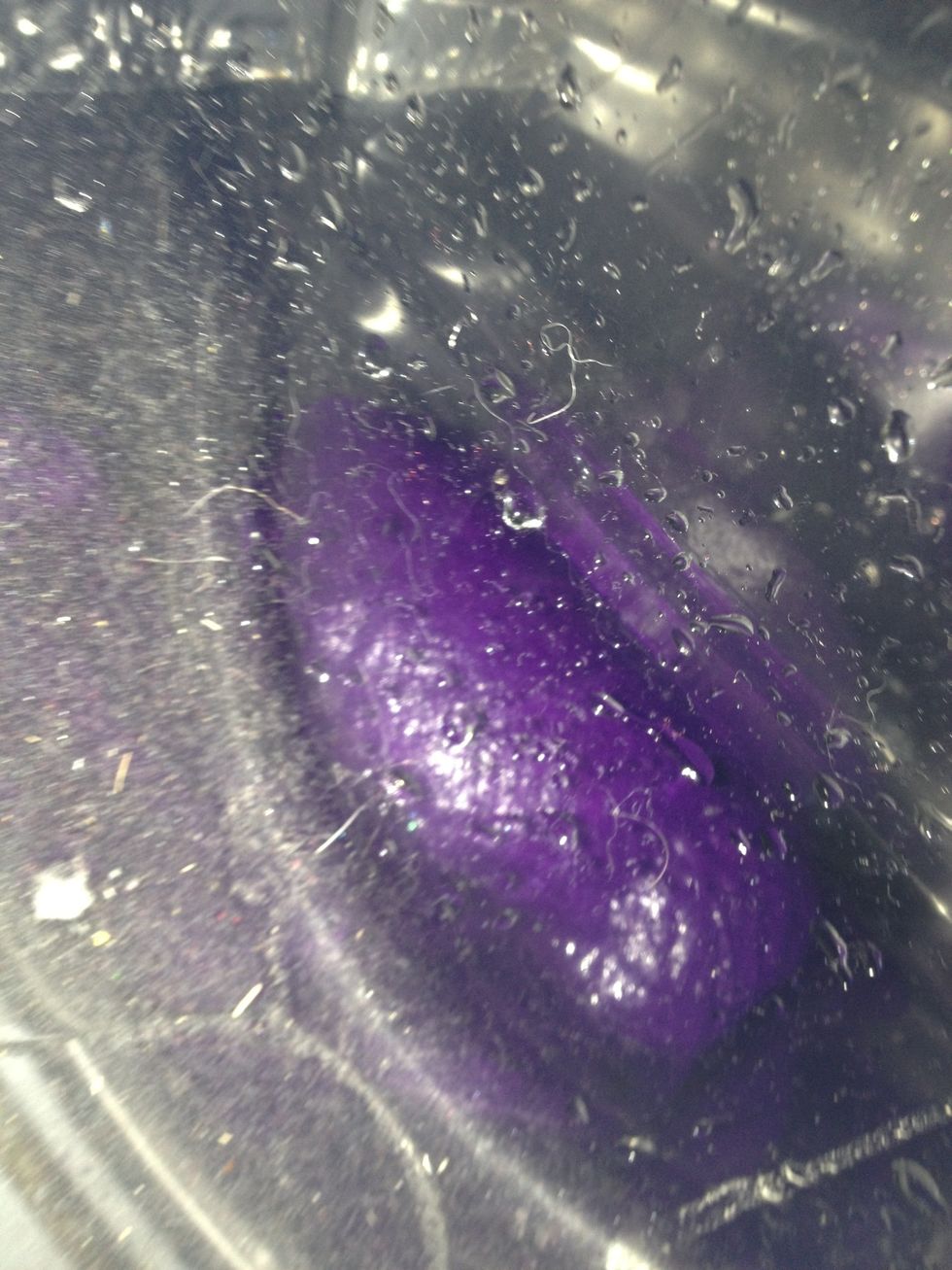 Wash wash wash... Bad pic! Also, lots of bunny fluff! Just a normal rinse cycle to make sure everything is out.
Purple!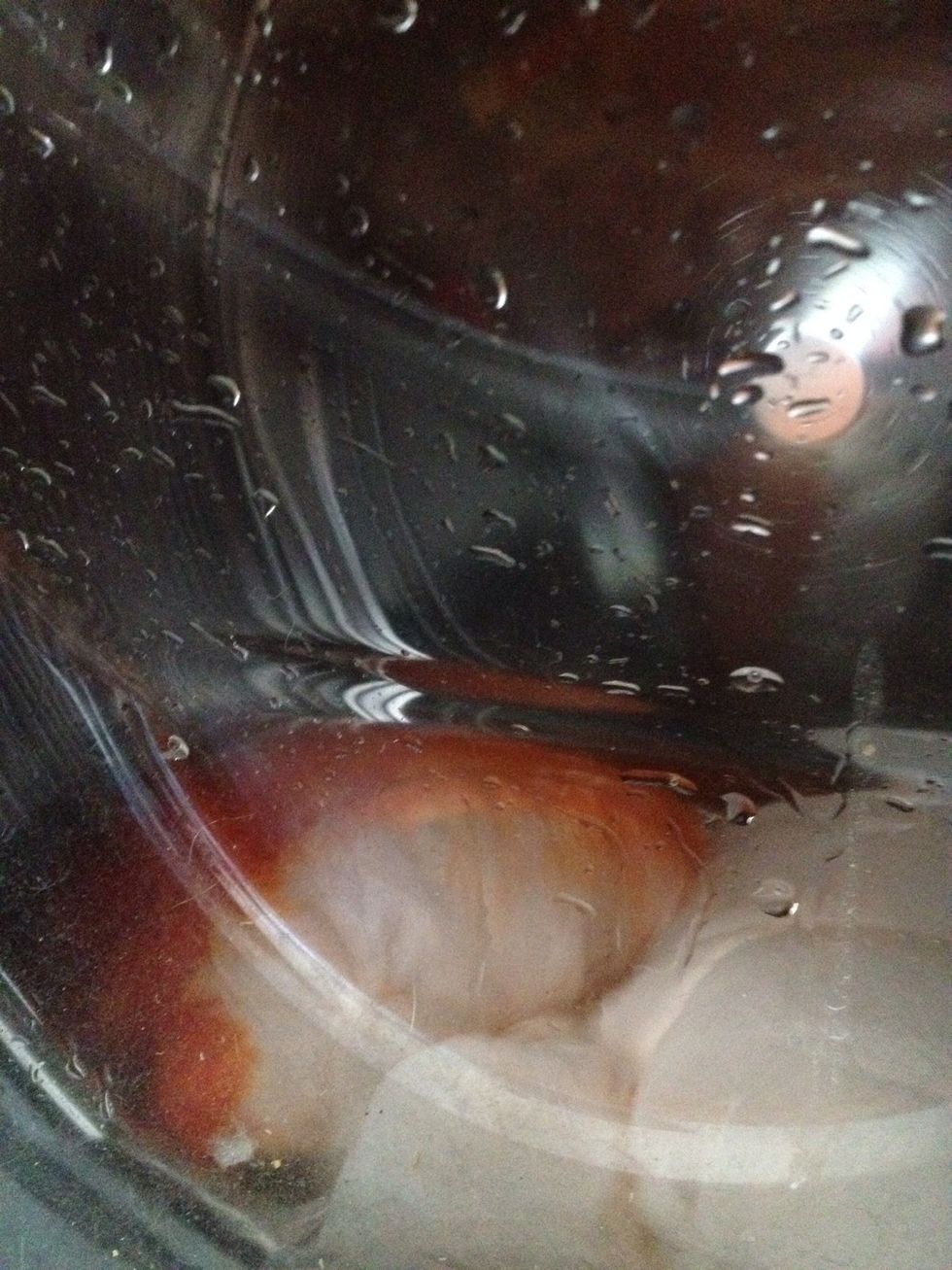 One final rinse in the washing machine...
Tadah! Finished article. I believe that they're calling this kind of effect "ombré" now. I just call it dip dyed.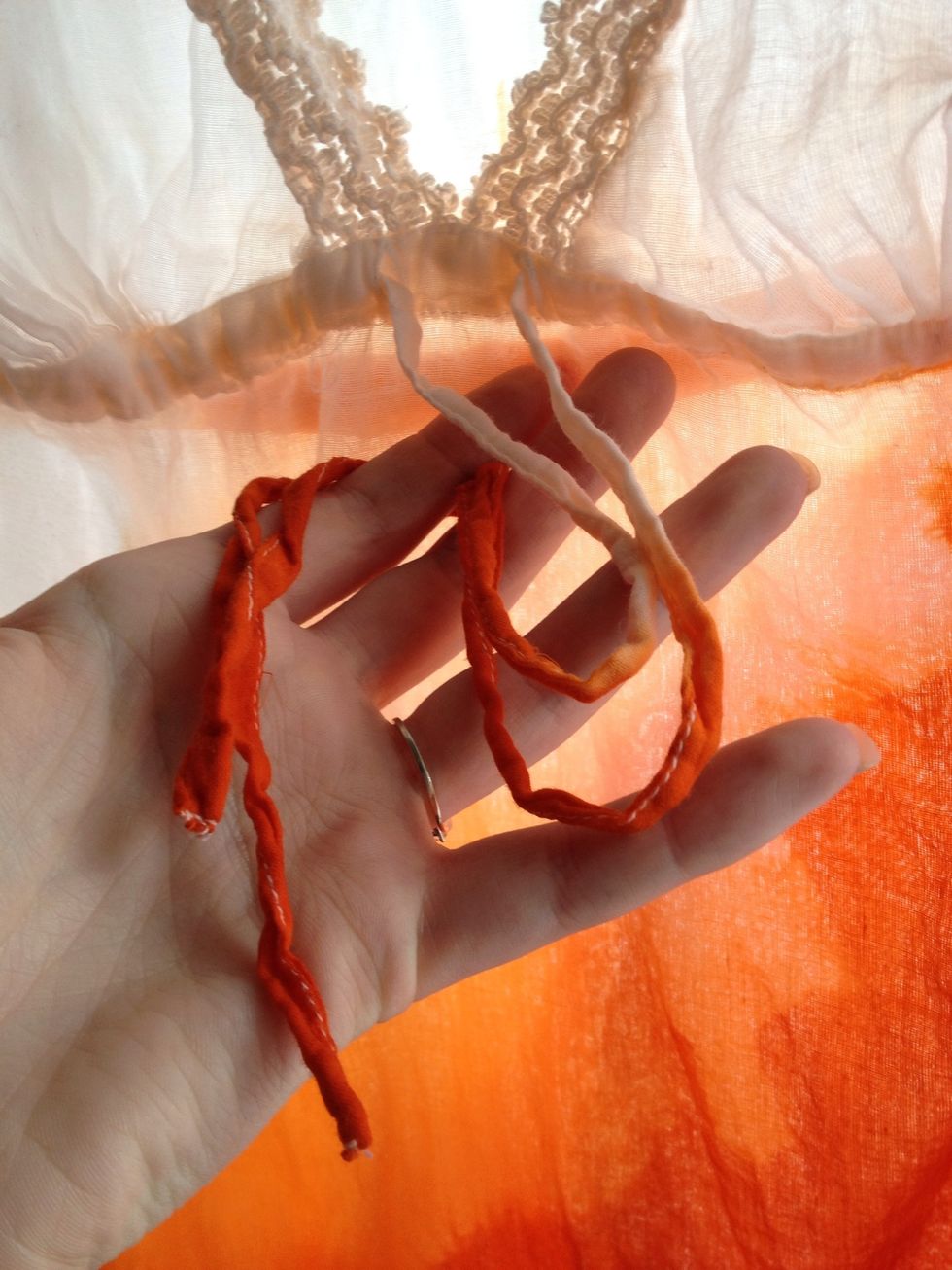 The tie is a little microcosm of the dip dye.
"New" kaftans!
Any questions, just ask! Thank-you for reading! :3
1.0 Kaftan
1.0 Dye
250.0g Salt
6.0l Warm water
500.0ml Water at 40oC
Fabric paint/sequins/embellishments
1.0 Bucket
1.0 Thermometer
1.0 Stirring stick
1.0 Measuring jug
2.0 Rubber gloves
Newspaper/dustsheet etc
Lini D
Civil servant by day, crochetière by night. Animal rights obsessed veggie. Make-do-and-mend'er. Horse rider. Bunny mother.